What we love most about Reese Witherspoon [1]'s signature style is its simplicity. It seems like every time she steps out, she's sporting the essentials. And, whether she's got on separates or a breezy dress, she never fails to appear completely put together [2]. But Reese just one-upped herself in this pretty laser-cut set. There's nothing easier than being matchy-matchy [3] about your look, especially in the middle of Summer. So, we're following her lead and investing in a tank-and-skirt set — stat.
Source: Getty / SMXRF/Star Max [4]
Reese slipped on her Monica Rose for Lovers + Friends two-piece number and then piled on the accessories. With two-tone Tory Burch sunglasses; her Maiyet tote [5]; tan, tassel-embellished heels [6]; and a simple bangle, she's nailed the sophisticated prep look. The playful vibe her flouncy skirt's giving off is just the icing on the cake.
Source: Getty / SMXRF/Star Max [7]
Pixie Market Striped Lace Matching Separates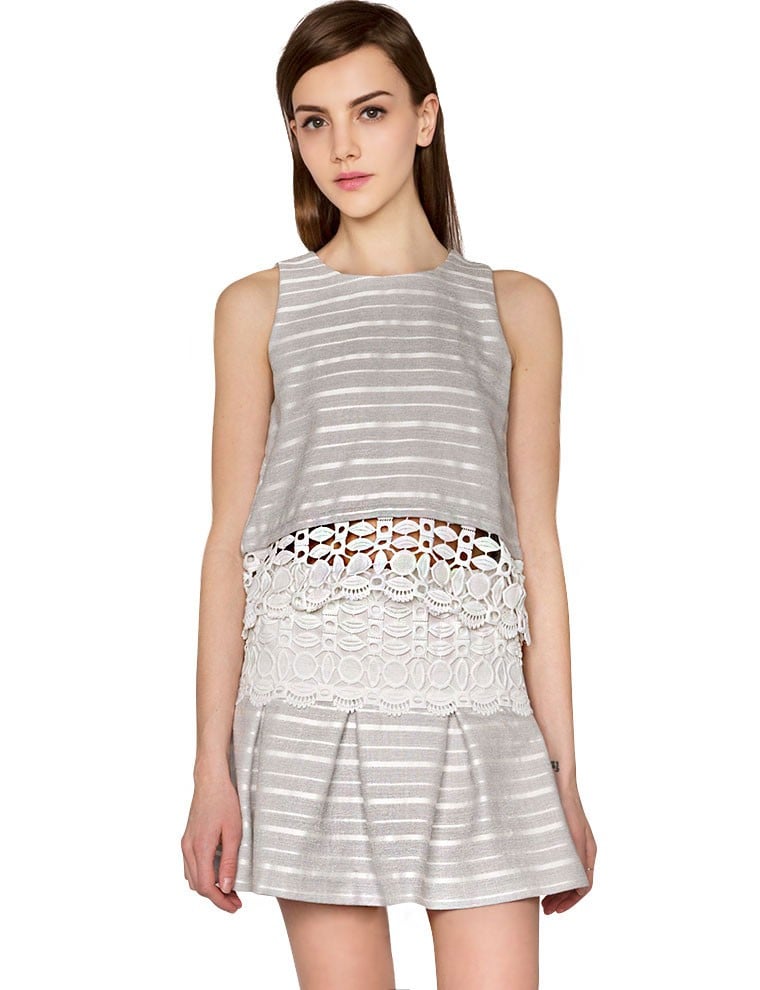 Pixie Market Striped Lace Matching Separates [8] ($89)
Seychelles Duet Wedge Sandal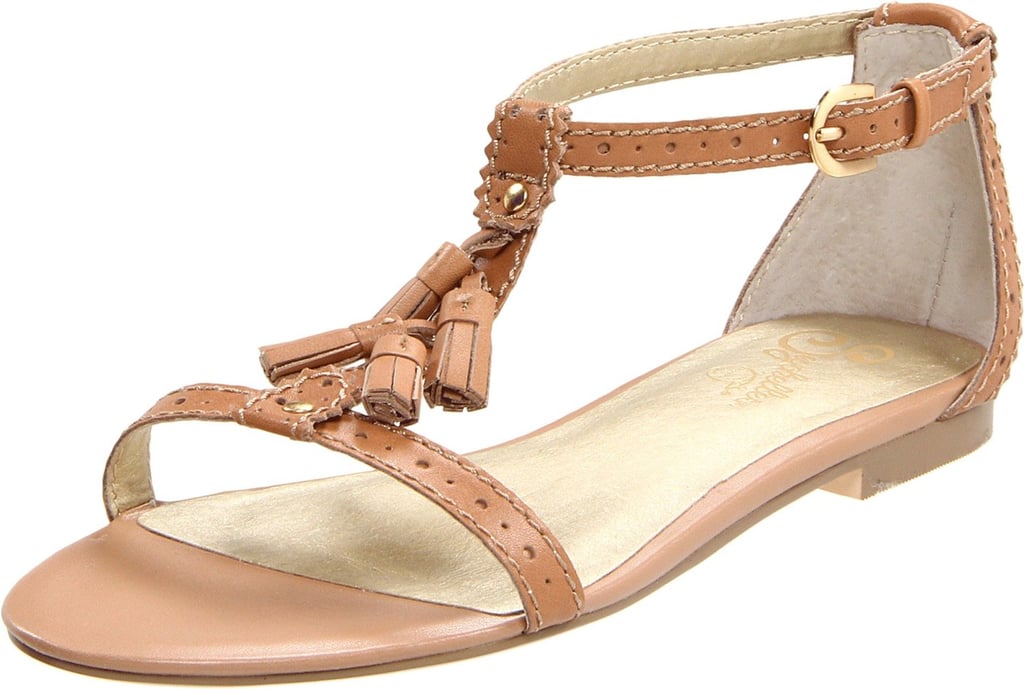 Seychelles Duet Wedge Sandal [9] ($90)
Angela & Roi Sunday Tote Bag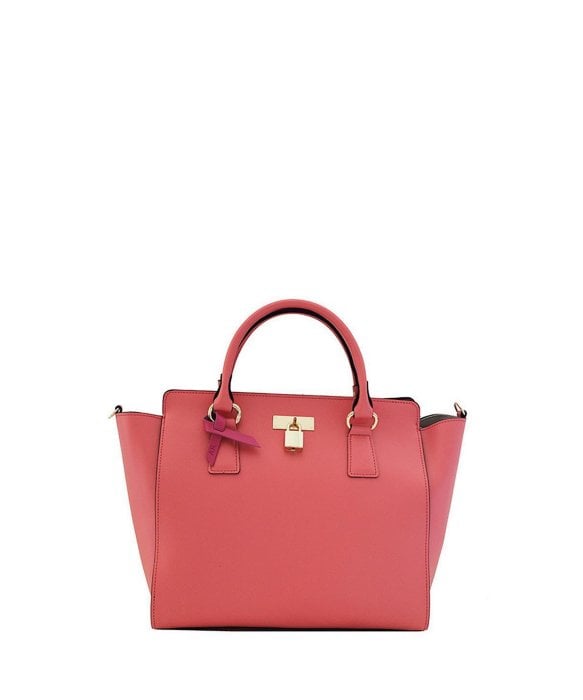 Angela & Roi Sunday Tote Bag [10] ($142)
Tory Burch Oversize Round Sunglasses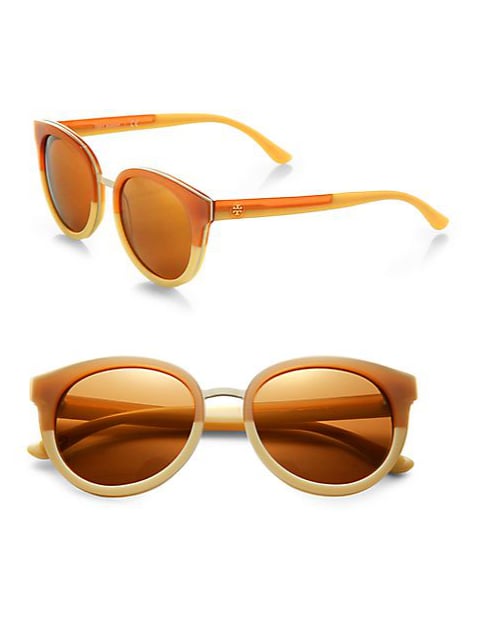 Tory Burch Oversize Round Sunglasses [11] ($195)
A.V. Max Dome Bangle Bracelet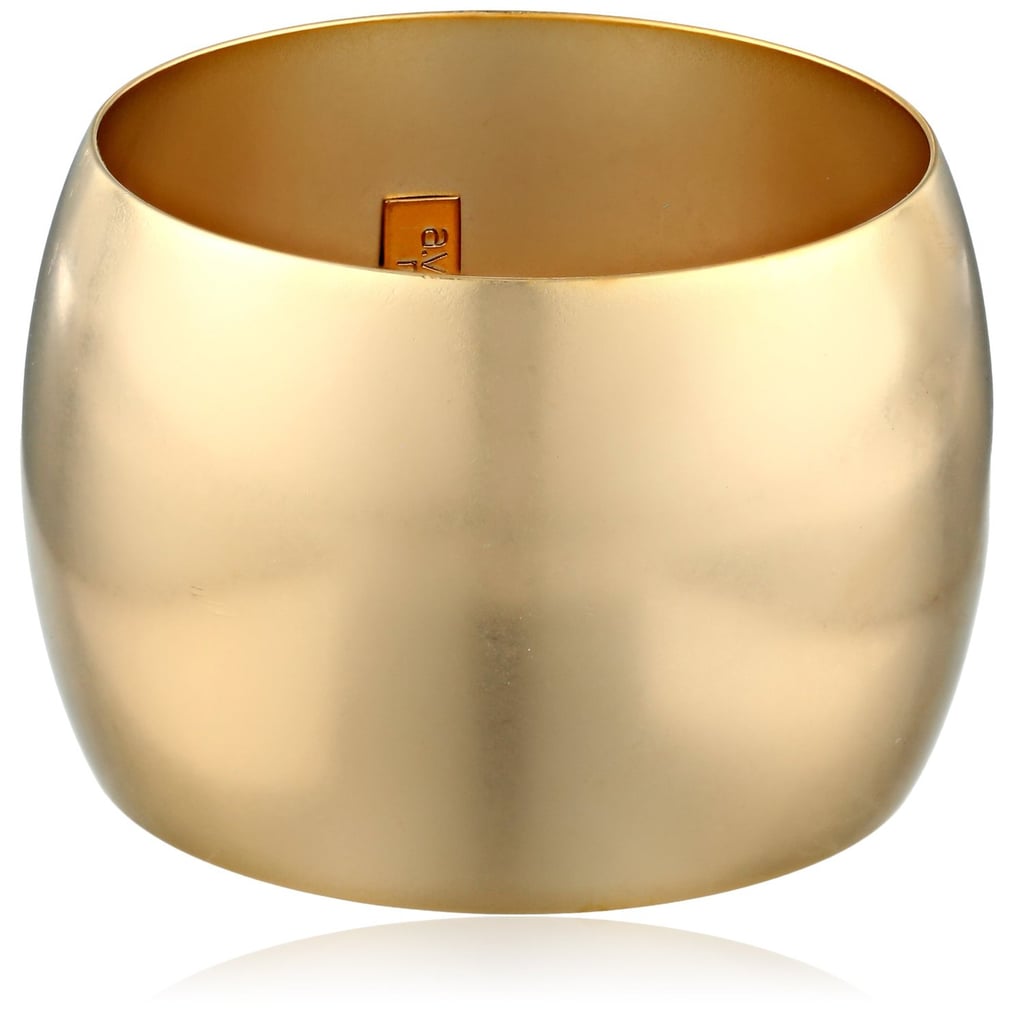 A.V. Max Dome Matte Gold Bangle Bracelet [12] ($45)