The tricky season that is Resort [1] has a way of keeping us on our toes. Not quite Winter and just following Spring, these collections leave us never knowing what we'll see next.
And this round of 2015 Resort shows was no exception. With labels like Dior and Chanel jetting off to unexpected locations, and others throwing their hat into the ring for the first time, we were constantly surprised and delighted by what we saw for the upcoming months. Read on to see the 11 moments that we can't stop talking about.
Label Love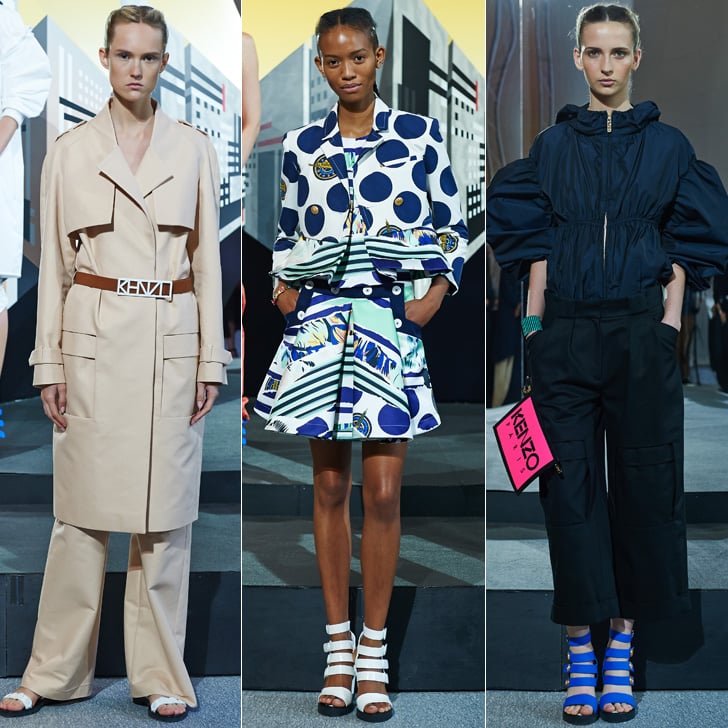 Normcore [2], who? Kenzo rebelled against the season's unobtrusive trend with logo overload. If you're wondering who designed the above clothes, just check their belts, bags, and prints.
Source: Kenzo [3]
No Sleep Till Brooklyn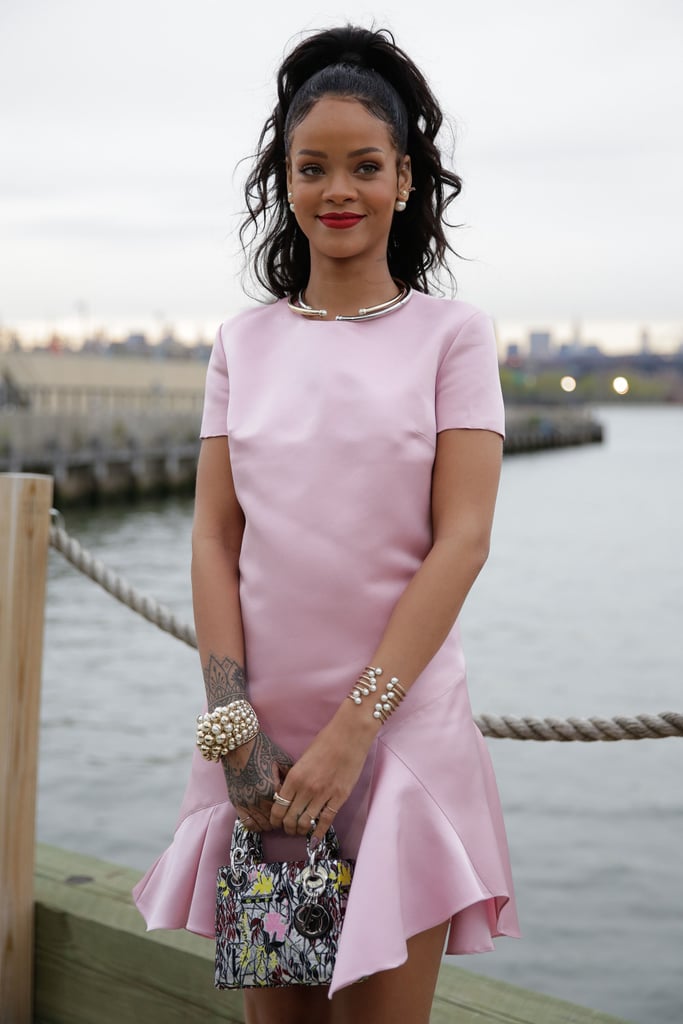 This borough's always had the cool-girl seal of approval, but it wasn't until Dior staged its Resort show at the Brooklyn Navy Yard [4] — before a front row that included Rihanna [5], Allison Williams, and Maggie Gyllenhaal [6] — that we were fully convinced of BK's fashion prowess.
Black Is the New Black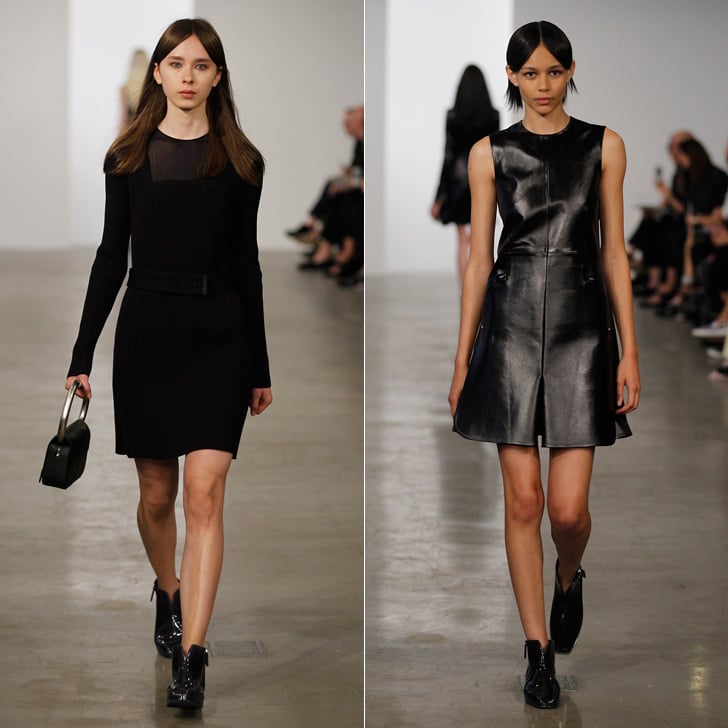 Once you lay eyes on Calvin Klein's sleek black designs, you won't be able to resist the dark side.
Source: Calvin Klein [7]
Peep Show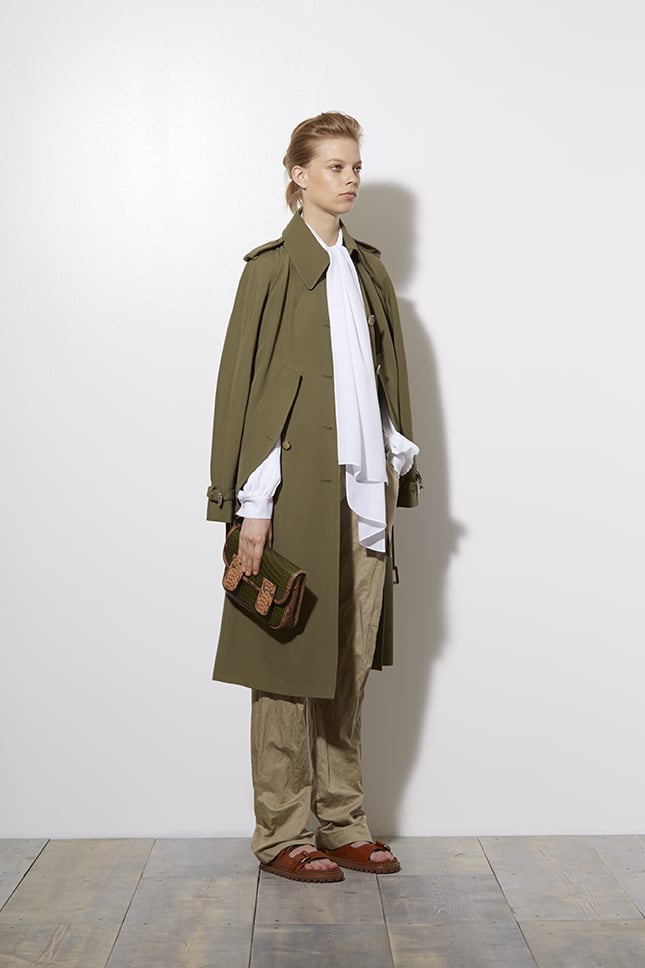 For years, fashion insiders have slung coats over their shoulders [8], much to the chagrin of anyone who finds not using sleeves to be an impractical styling trick. Leave it to Michael Kors to bring the look to the masses with an appealing coat designed to be worn like your favorite style setters.
Source: Michael Kors [9]
Strokes of Genius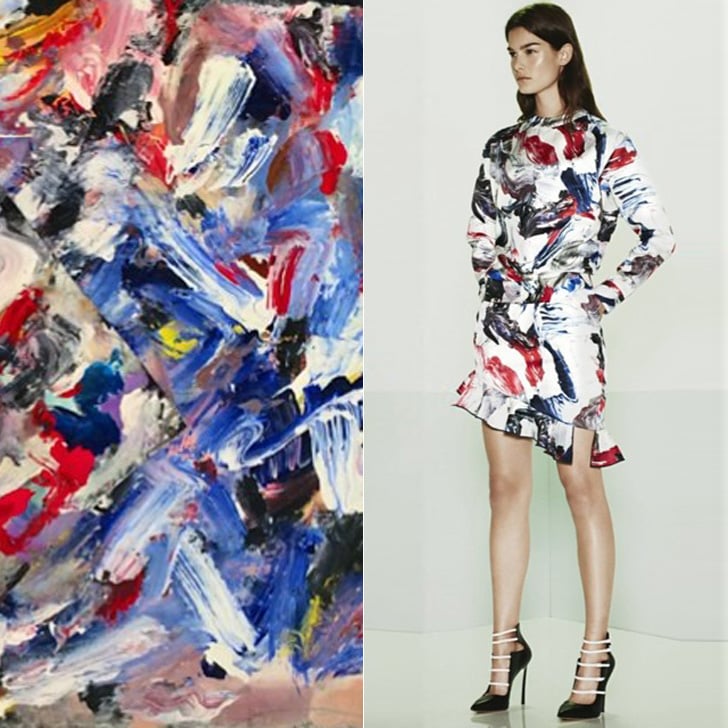 What's more inspired than Prabal Gurung's artistic prints? Not much. We're loving how the designer incorporated the brushstrokes of Matthew Stone's "Unconditional Love."
Source: Instagram user Prabal Gurung [10]
Oil Spill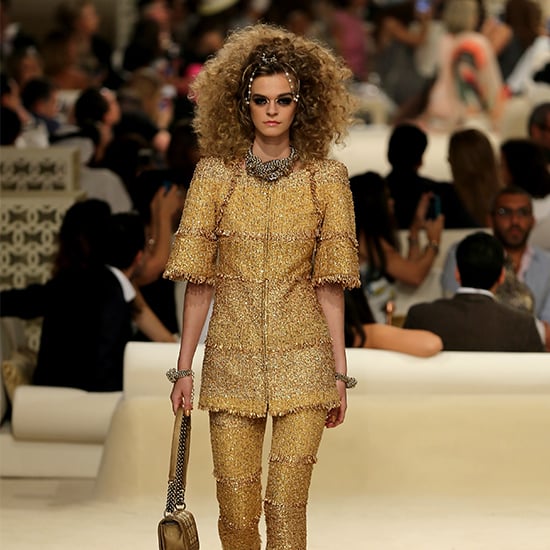 When in Dubai . . . Karl Lagerfeld gave a wink and a nod to the Middle Eastern culture with beading, embroidery, gilding, and — perhaps most notably — an oil can (disguised as a purse, in true Chanel fashion).
Too Culottes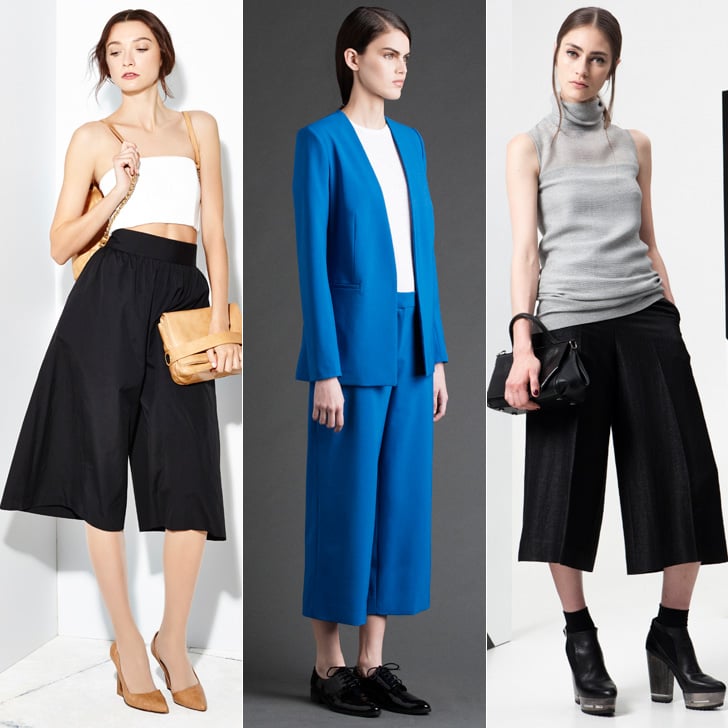 They're backkkkk! Love them or loathe them, Alice + Olivia, Yigal Azrouel, and Adeam's legwear will leave others scratching their heads when they can't quite tell these pants from skirts.
Source: Alice + Olivia, Yigal Azrouel, and Adeam [11]
Here Comes the Bride?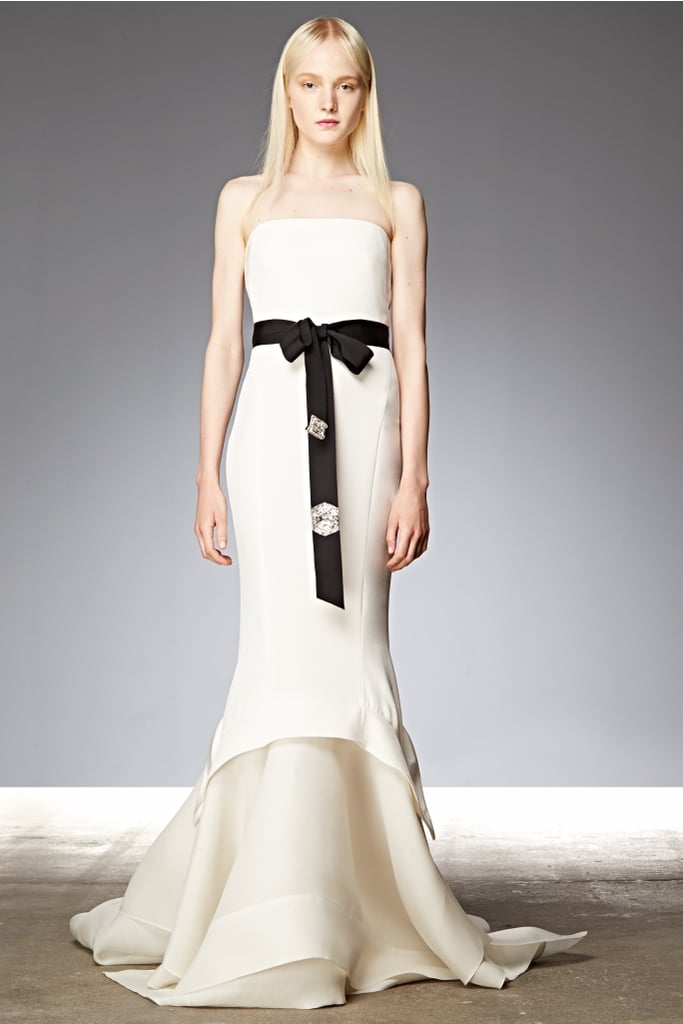 Ever wondered what a Donna Karan wedding [12] gown might look like? The question was quite possibly answered with the designer's strapless white dress that had us asking if DKNY was going b-r-i-d-a-l.
Source: Donna Karan [13]
Crop This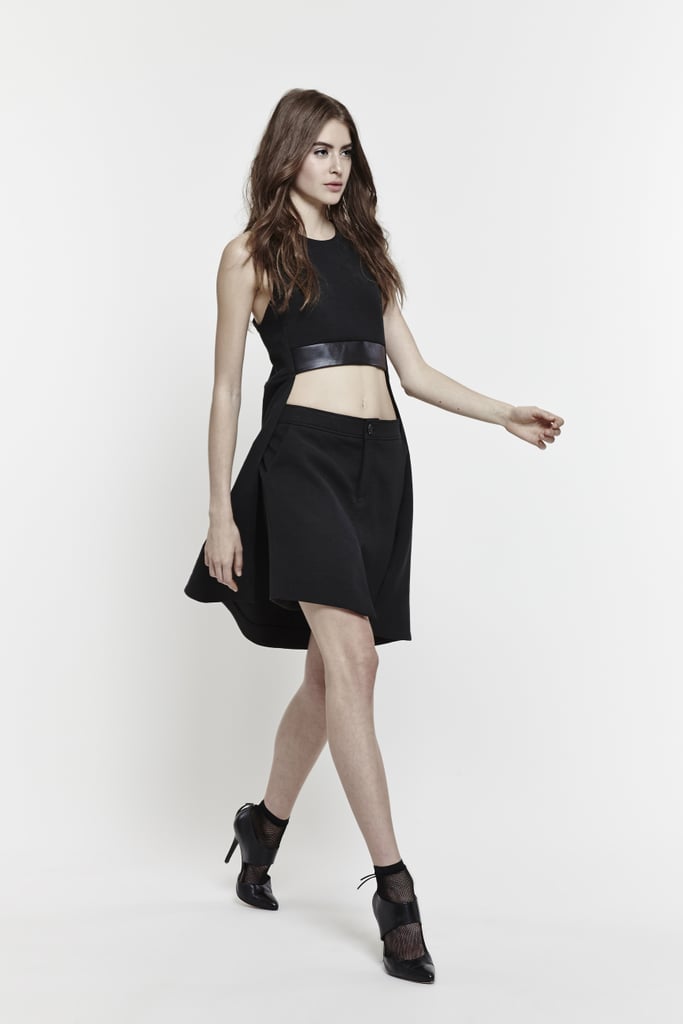 If you're tiring of crop tops, we come bearing bad news: these skin-baring separates aren't going anywhere. On the bright side, Marissa Webb brought a new take on the stye with her novel (and slightly more modest) asymmetric variation.
Source: Marissa Webb [14]
Print Overload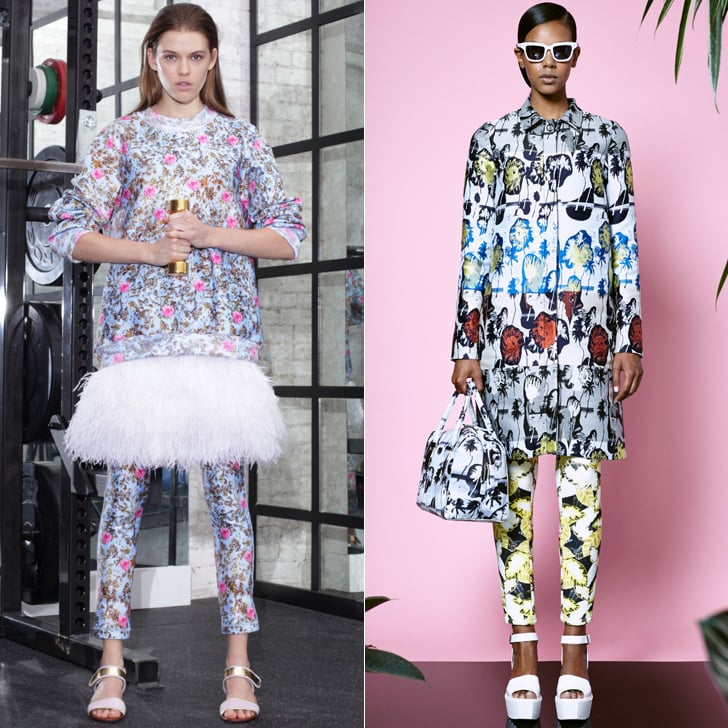 You want prints? Cynthia Rowley and Opening Ceremony have got your prints. And if you subscribe to the more is more philosophy, get ready to wear your bright botanicals head-to-toe come Spring.
Source: Cynthia Rowley and Opening Ceremony [15]
Something Nonoo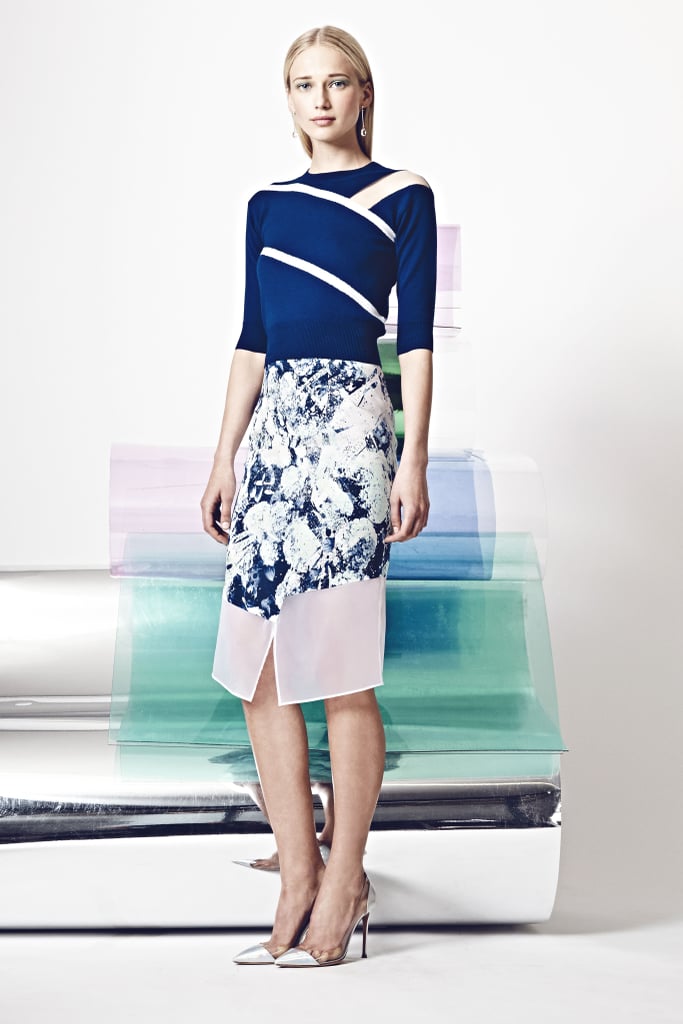 We've loved Nonoo [16] for some time now, so we couldn't be more pleased to hear the label would be launching Resort. No surprise here: the brand's feminine prints and easy silhouettes turned out to be a perfect fit for the season.
Source: Nonoo [17]