Phillip Lim debuted at Fashion Week with a presentation of his Fall 2006 collection and then showed his Spring 2007 collection the following season on the runway. Now, we're anxiously awaiting another collection of covetable cool-girl wares on the runway from the designer who has also given us one of our favorite Target collaborations [1] ever.
Since its beginning, the label's been praised for its cool and easy aesthetic, combining the worlds of street style and ladylike elegance in collections filled with subtle femininity. With a celebrity fan base that includes so many of our favorites — Kate Hudson [2], Kate Bosworth [3], Natalie Portman [4] — he's created a wildly popular brand with serious staying power. Click through to get a glimpse of Lim's past collections as we eagerly await his Spring '15 lineup.
Fall 2014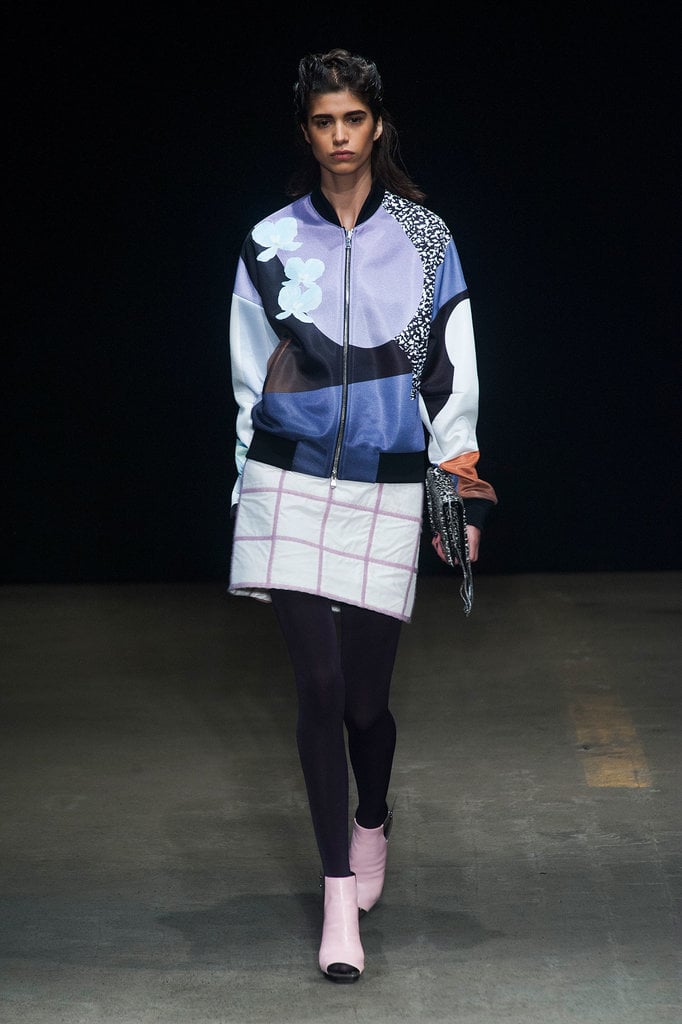 Meet Soleil, the "fun and culturally curious" lady of Fall 2014, who carries a variety of bags that only get bigger and better with slogan-laded totes and a sharp new clutch shape.
Fall 2014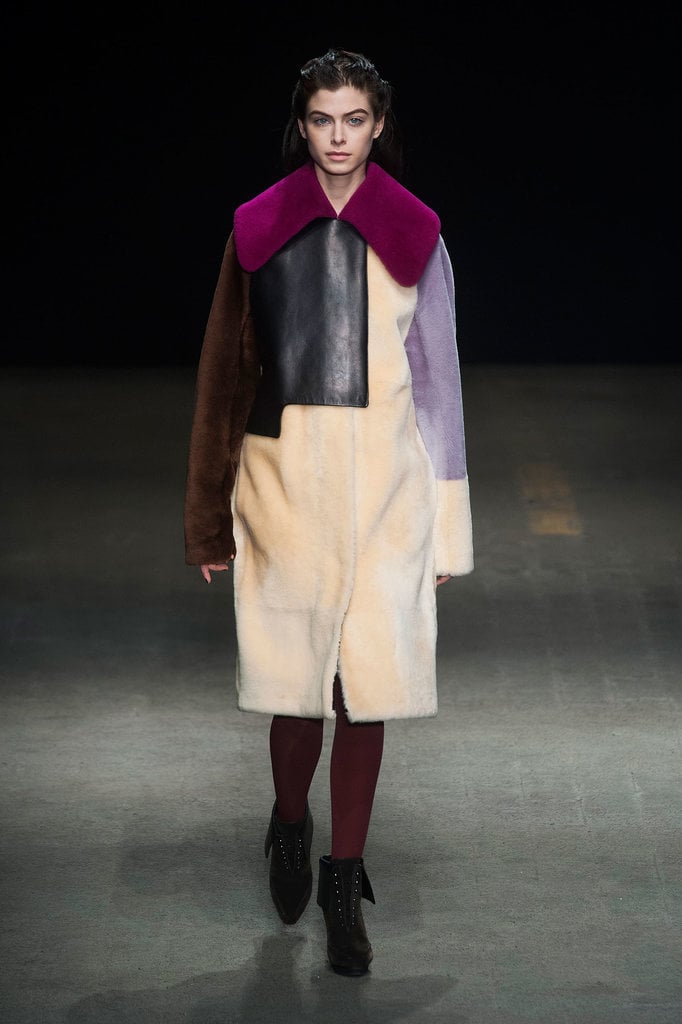 Softer violet and mint mingled with fuchsia and ochre in boxy shapes, including patchwork shearling jackets.
Fall 2014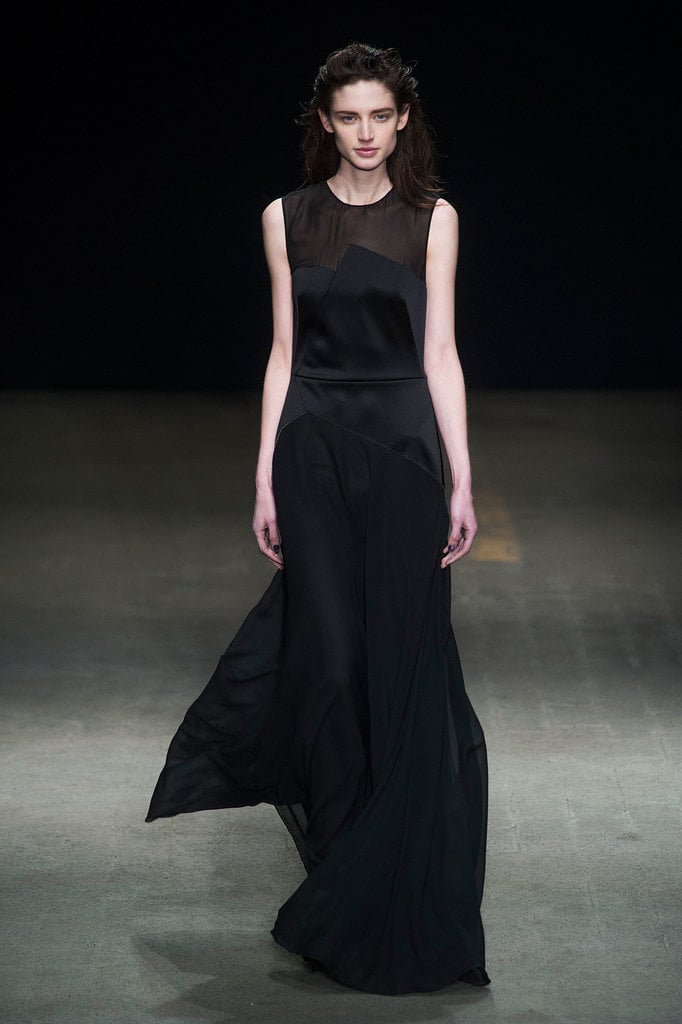 Eveningwear took a surprisingly amped-up role with tuxedo vests over a glittering skirt and this full-on black red carpet gown with sheer inserts.
2014 Spring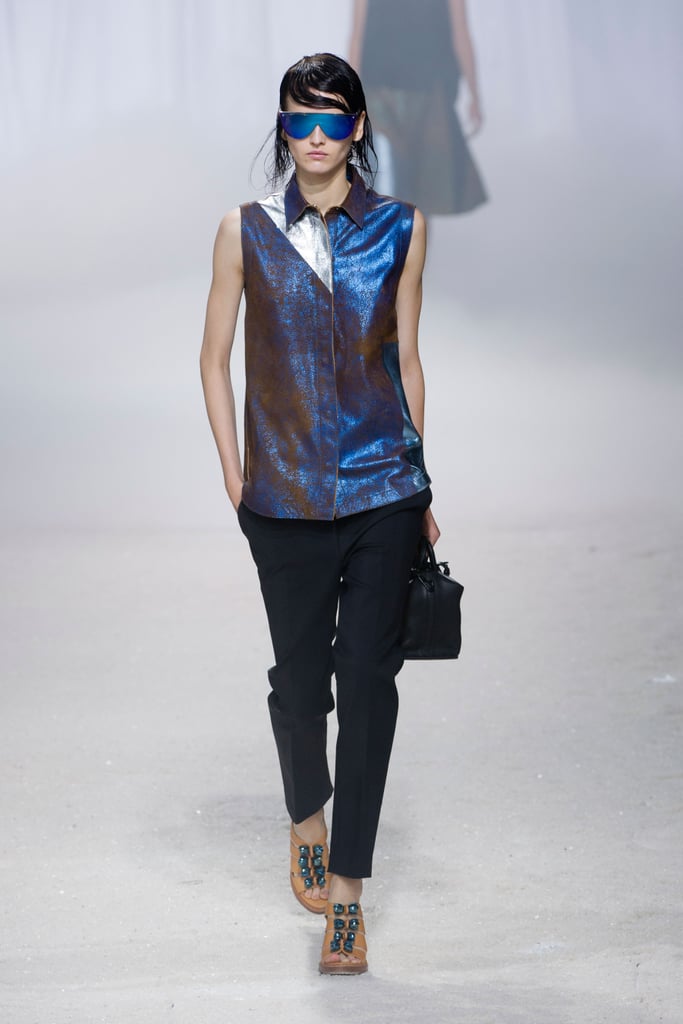 Metallic cracked leather gave a button-down Lim's signature cool-girl flair.
Sprig 2014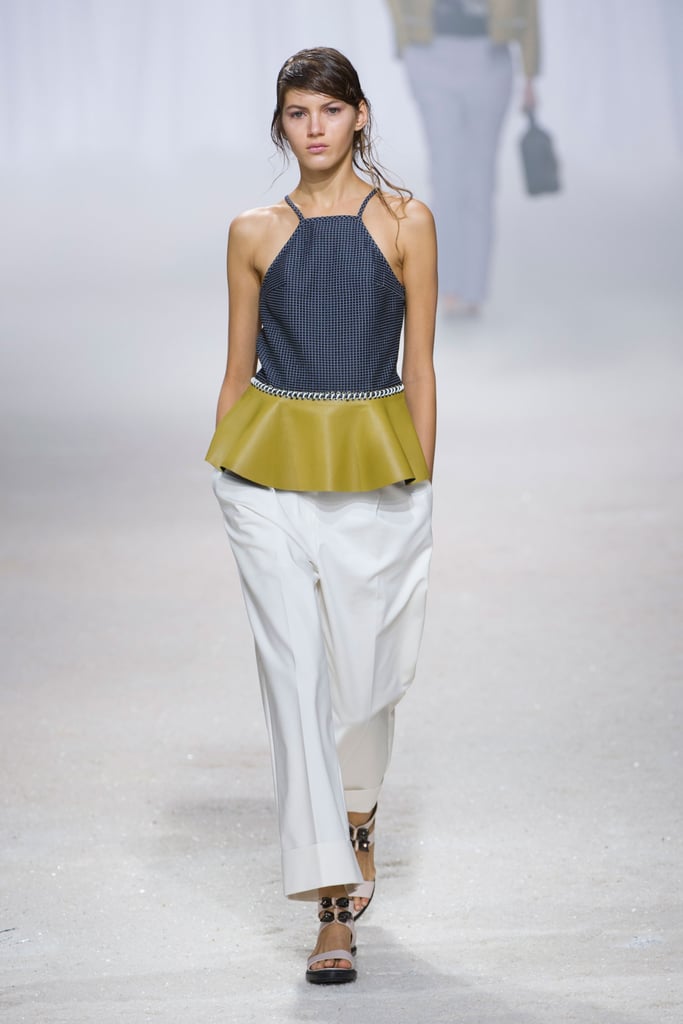 Lim played masculine versus feminine with peplum and 'laxed trousers.
Spring 2014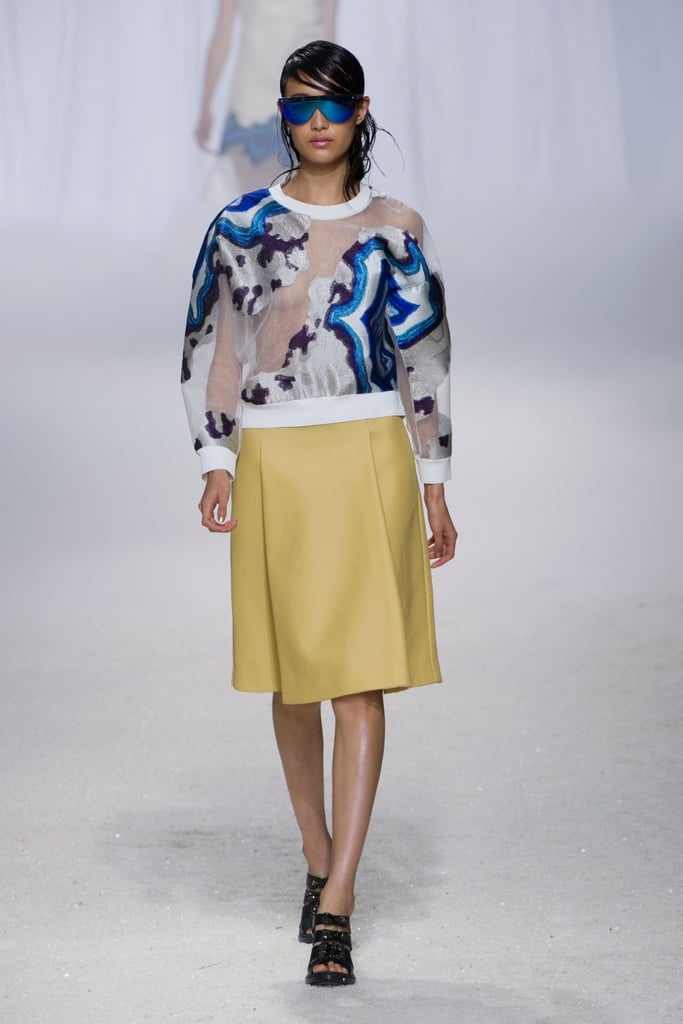 Phillip Lim turned up the cool factor on a sweatshirt with sheer detailing.
Fall 2013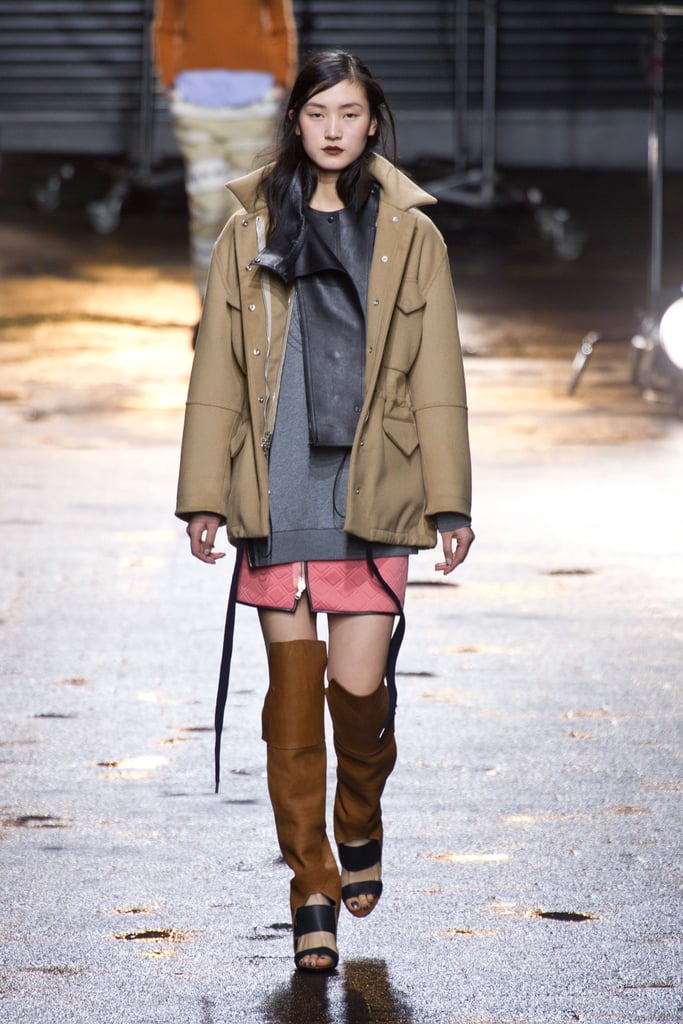 A cozy anorak and minihemline played opposites in this layered look.
Fall 2013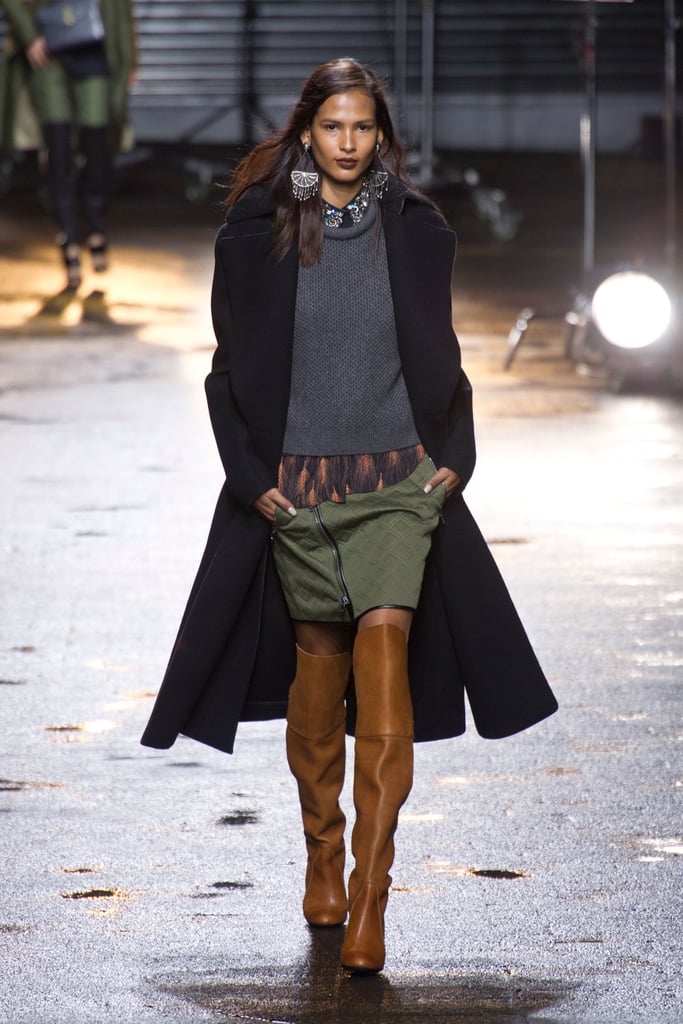 A perfect Fall palette, finished in army green, charcoal, and brown leather.
Fall 2013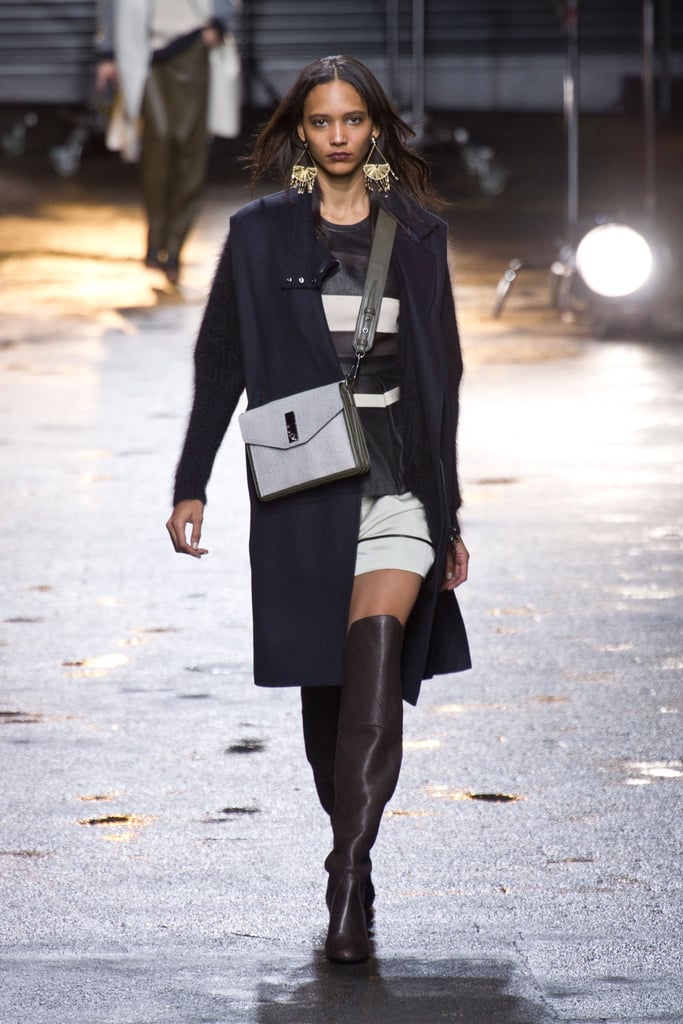 Lim's over-the-knee boots, structured bags, and heavy layers defined cool on the Fall '13 runway.
Spring 2013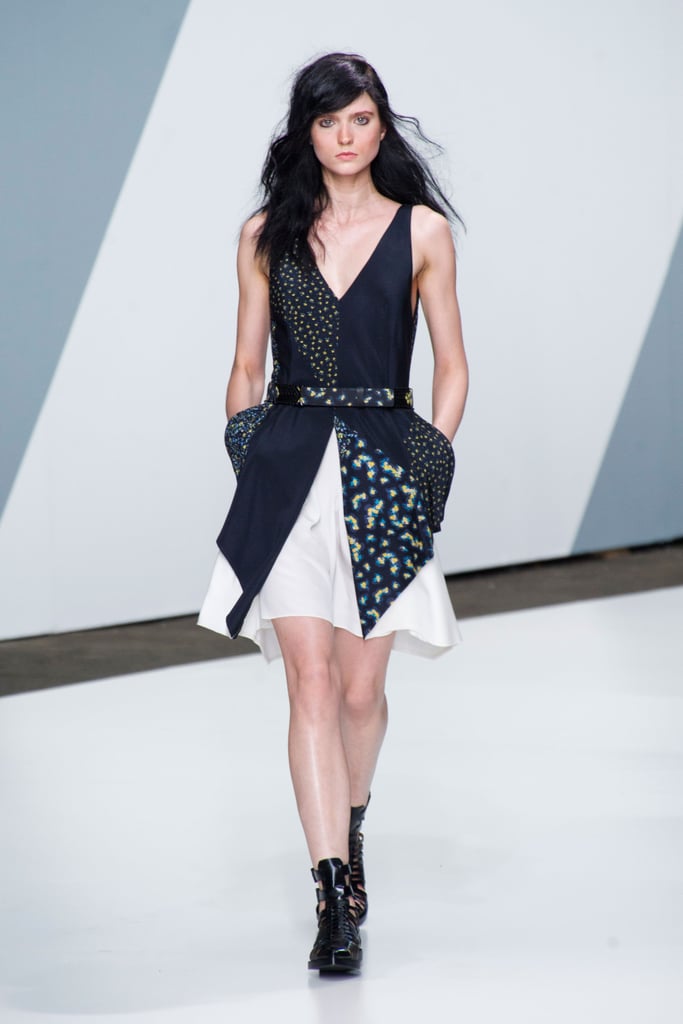 Flirty dresses in navy and white floated down the runway.
Spring 2013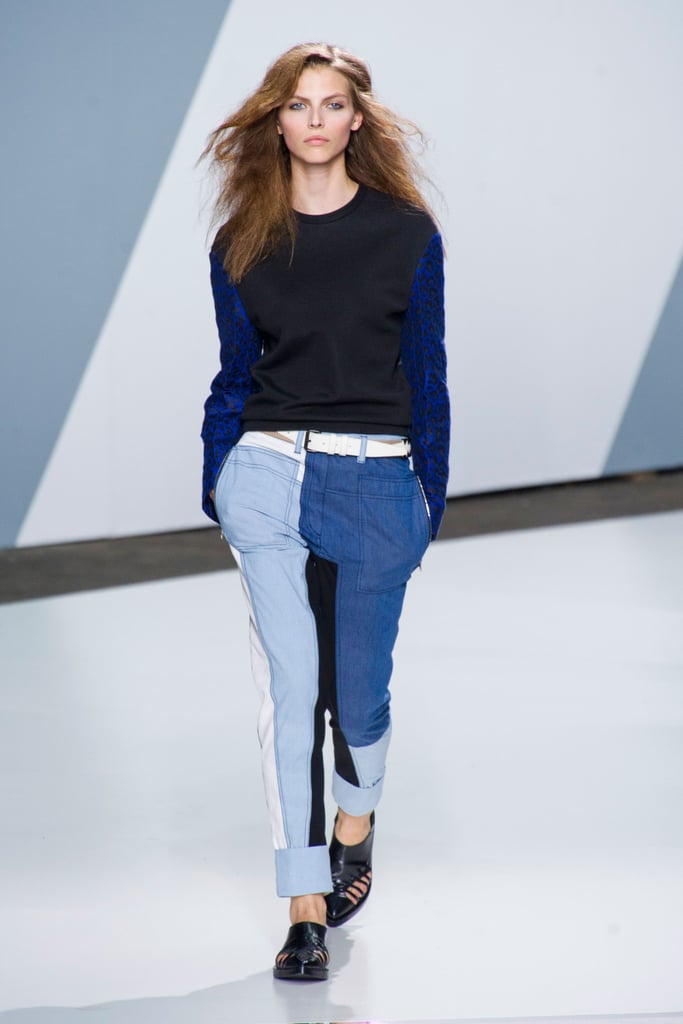 Colorblocked blue hues complimented sweatshirt silhouettes.
Spring 2013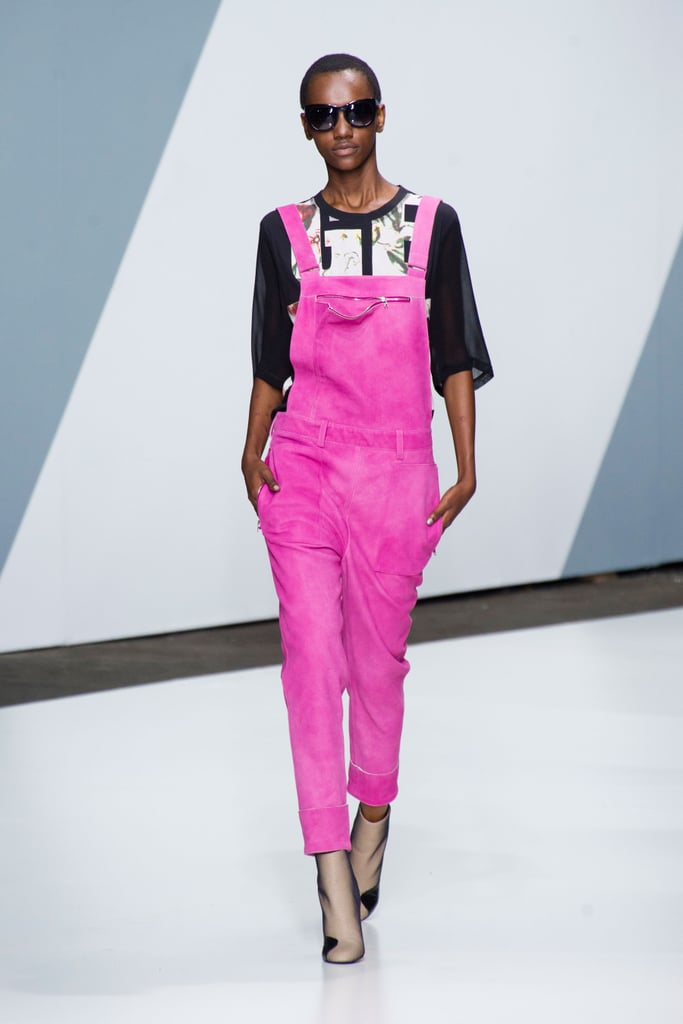 Lim brought the overalls back for Spring, here in a bright pink hue.
Fall 2012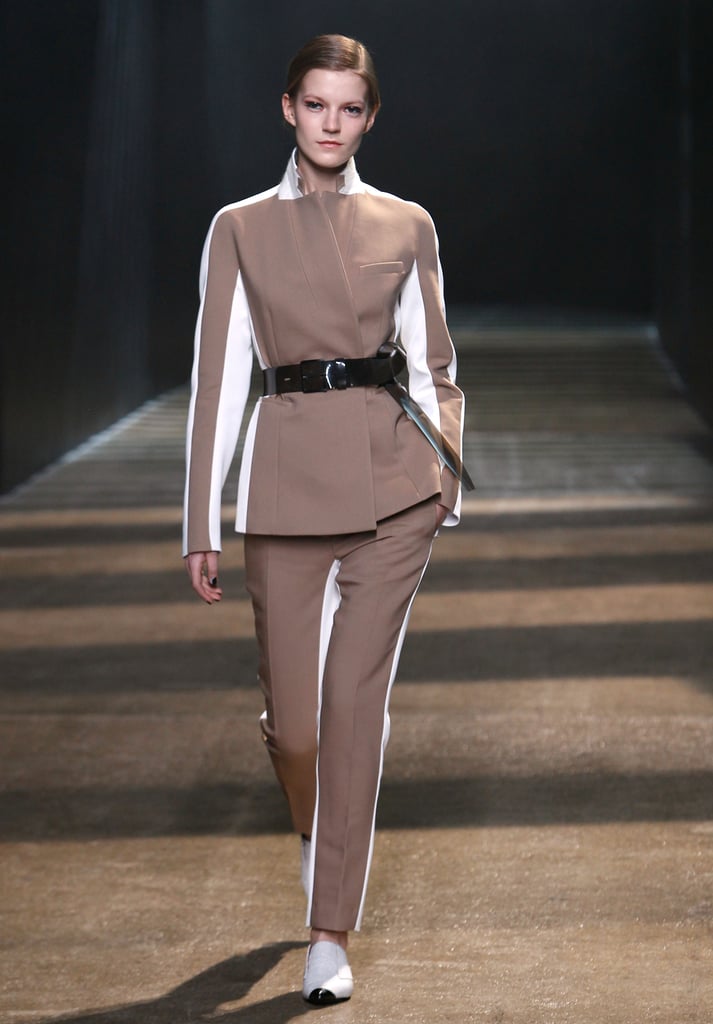 He also put his unique stamp on the hugely popular colorblocking trend with this pantsuit.
Fall 2012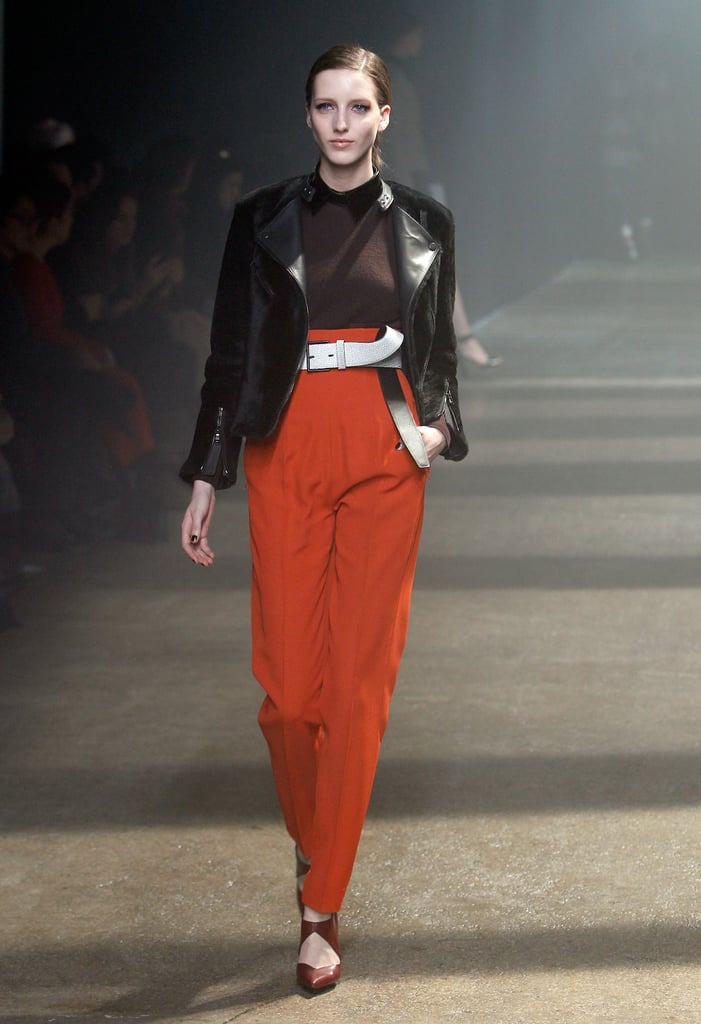 Lim gave street-chic edge to our essentials, like this leather jacket to top high-waisted trousers.
Spring 2012
Spring '12 showed light-as-air frocks and chic metallic heels.
Spring 2012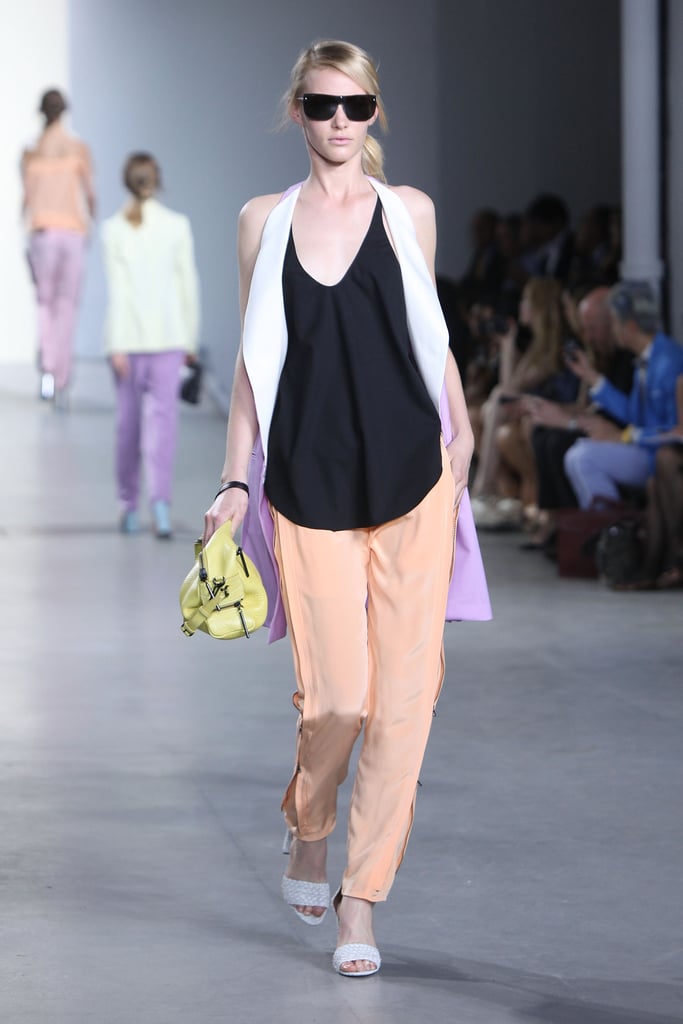 Lim showed sporty, lean silhouettes in pretty pastel hues.
Spring 2012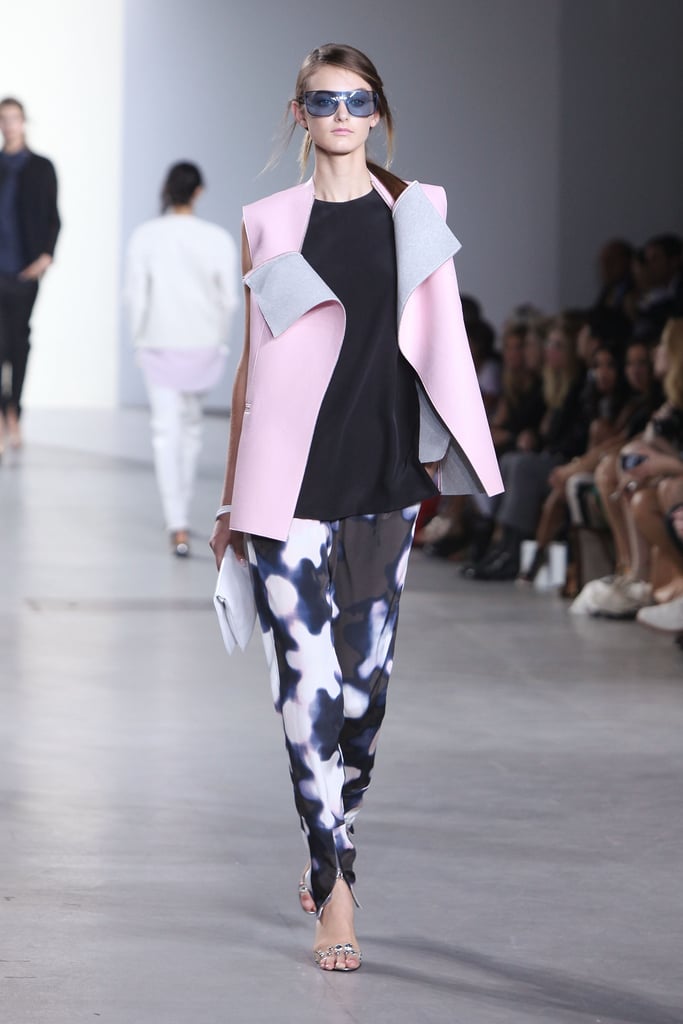 Splashy floral print pants and petal-pink leather for Spring '12.
Fall 2011
Long, lean silhouettes punctuated the Fall '11 collection.
Fall 2011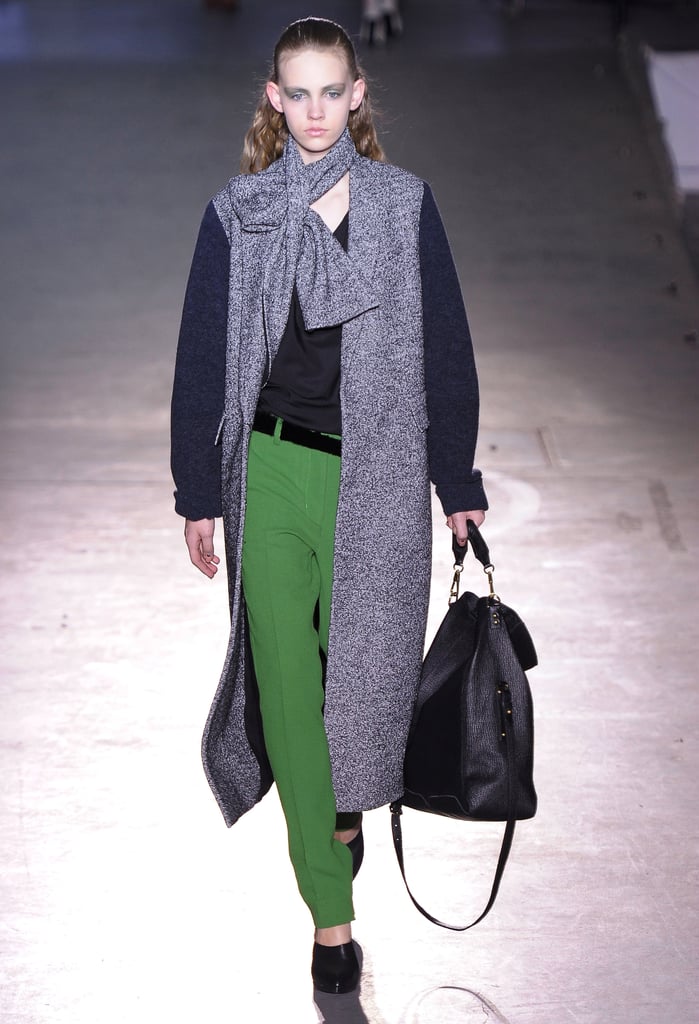 Lim showed bright trousers mixed with chunky charcoal knits.
Spring 2011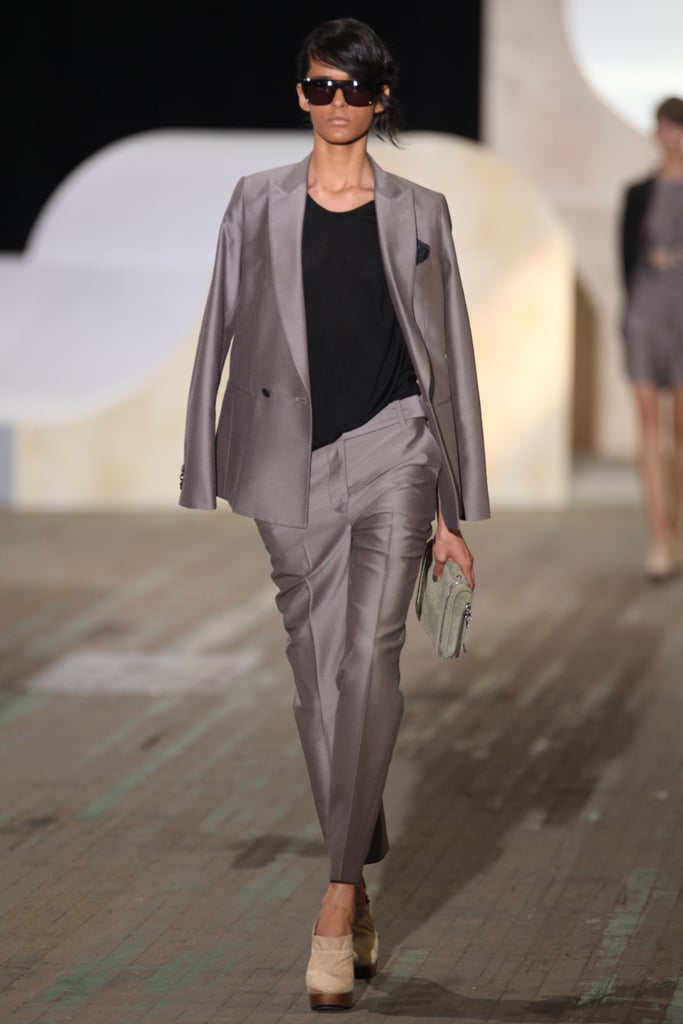 An example of the designer's knack for nailing the classics with modern sensibility for the Spring '11 collection.
Spring 2011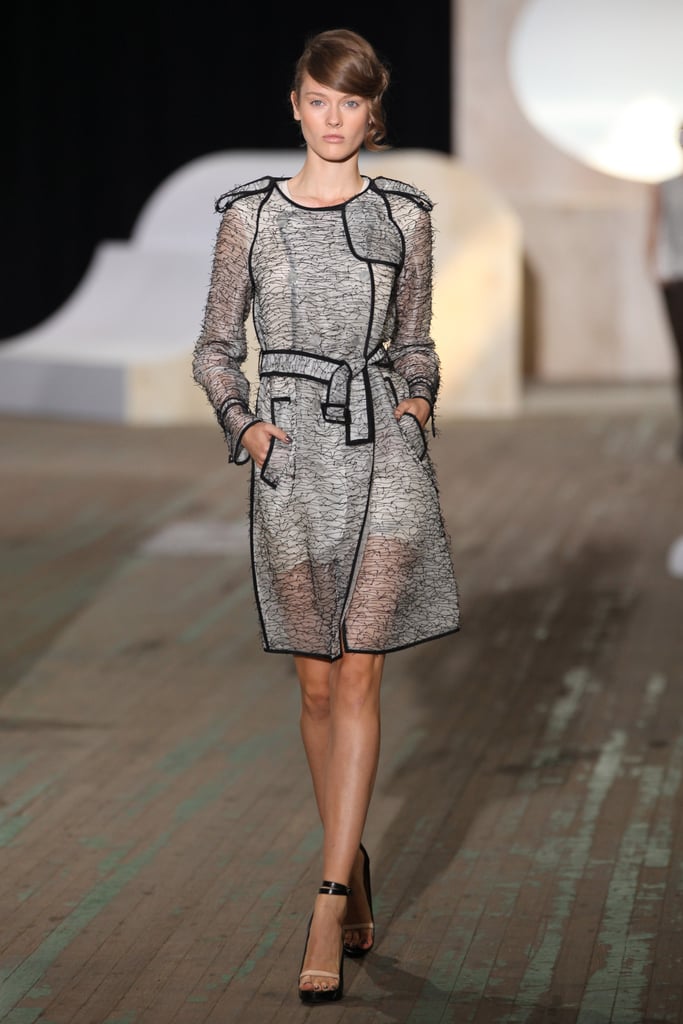 Lim updated the classic trench in transparent fabrics and sleek black piping.
Spring 2011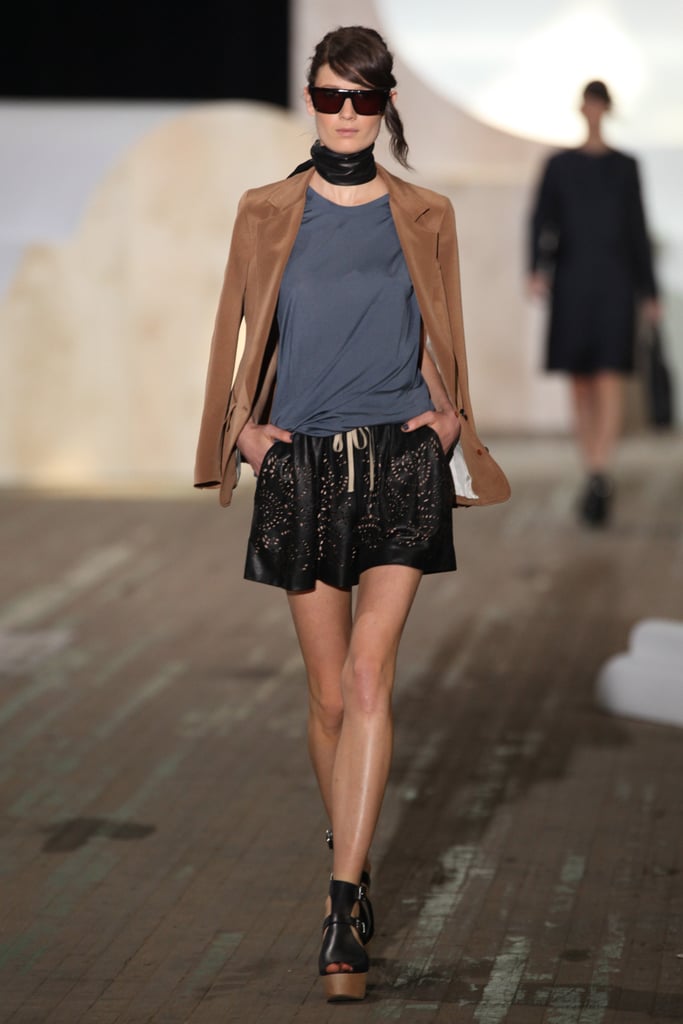 This season, the designer again paired the best of wearable neutrals with bold statement pieces.
Fall 2010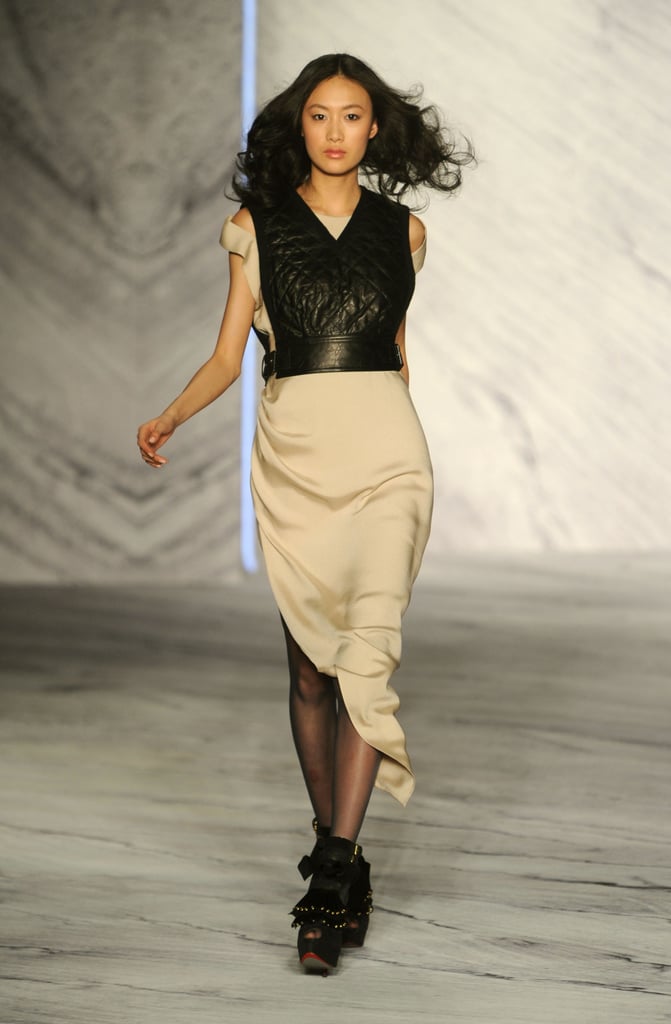 Leather details on body-hugging silhouettes, but the results are just sexy enough, never overt.
Fall 2010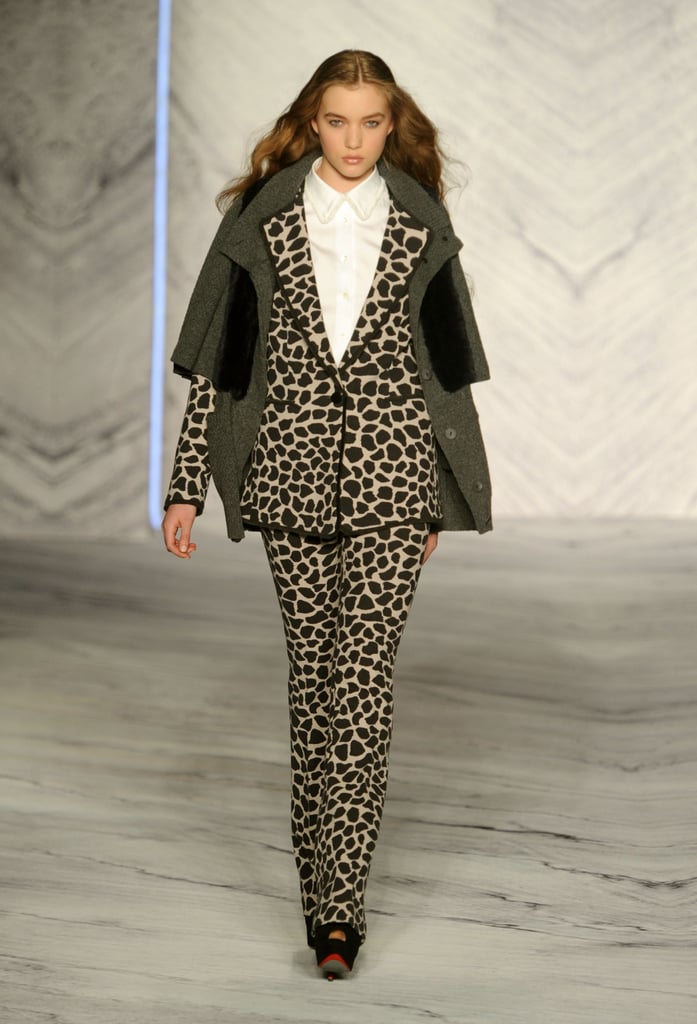 Again, when Lim plays with print, he doesn't lose sight of the silhouette or fit and works in colors that wear easily.
Fall 2010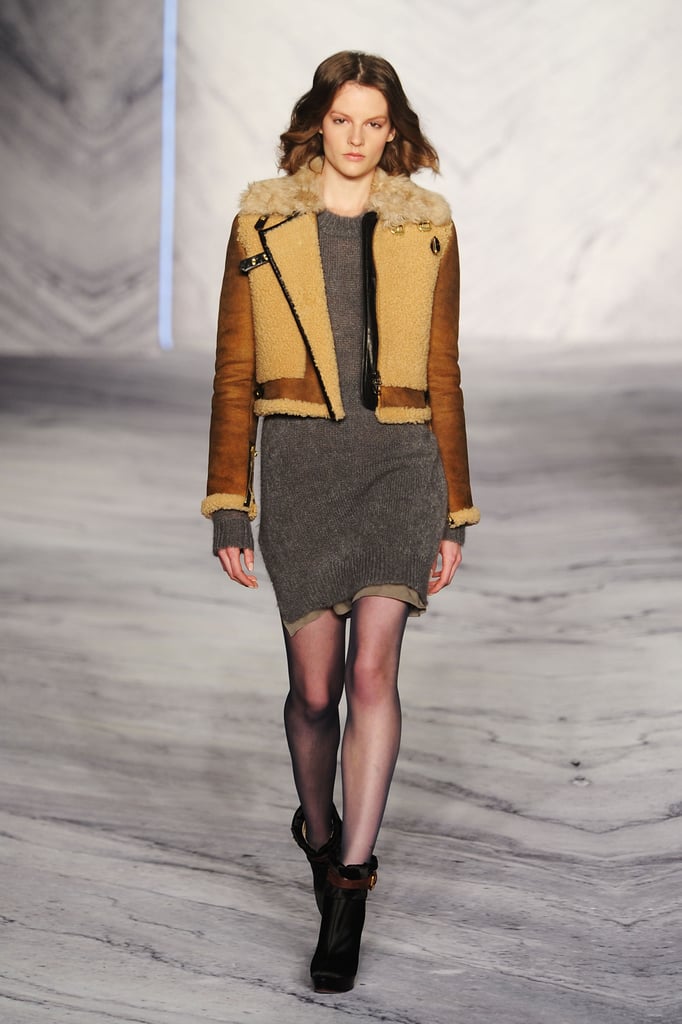 For Fall '10, Lim gave women an enviable way to wear shearling — paired with minidresses.
Spring 2010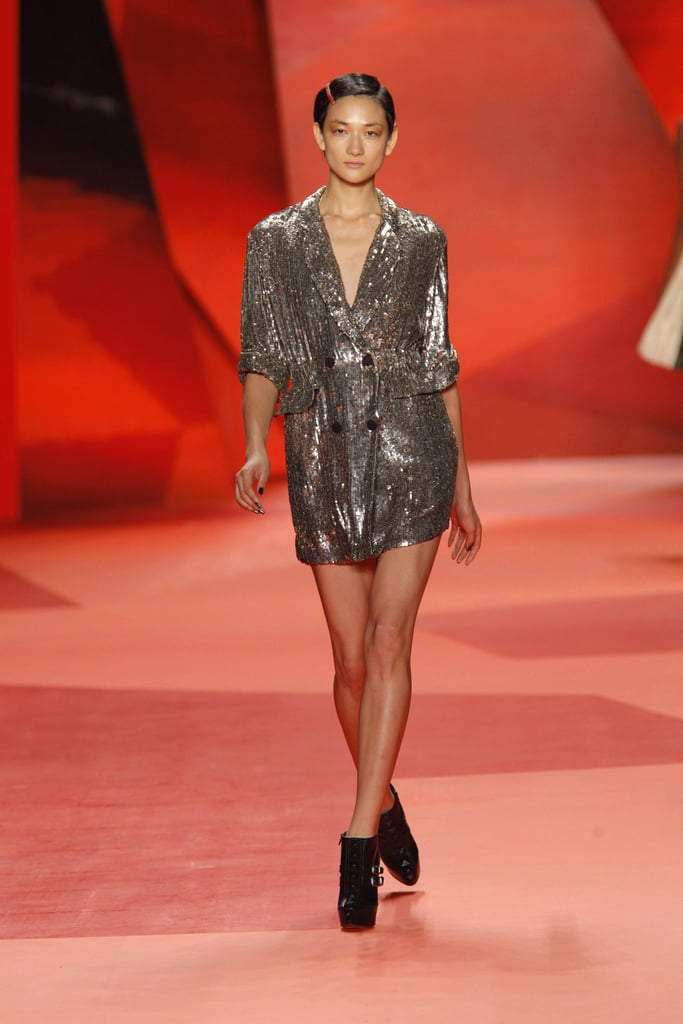 This sparkly blazer-style dress captivated the fashion world.
Spring 2010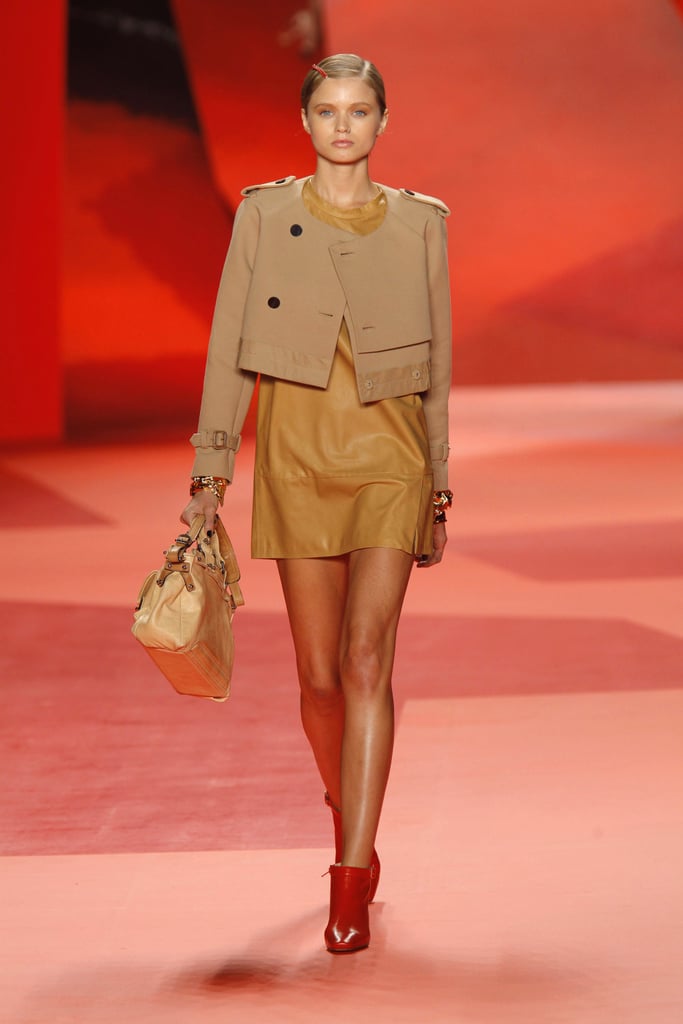 Neutrals in leather and cropped jackets to go with. As always, Lim played on proportion and classic wardrobe staples with updated, on-trend reinventions.
Spring 2010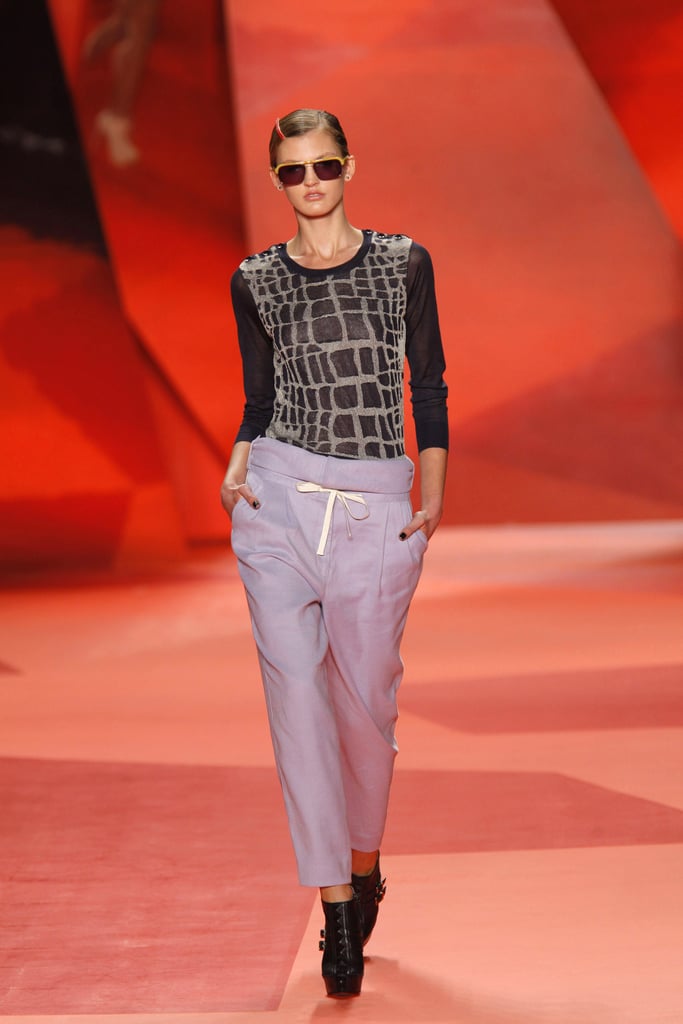 This season, the designer played with sportswear — the chic, easy pant in a bright color.
Fall 2009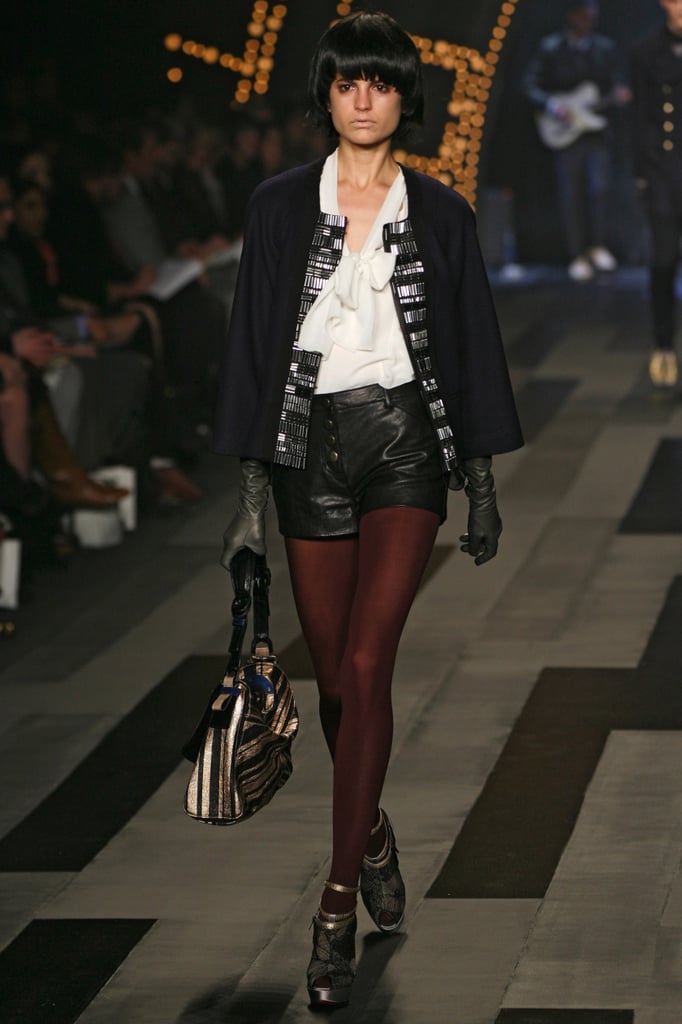 A darker palette and a pair of leather shorts we all had to have when they walked the runway in Fall '09.
Fall 2009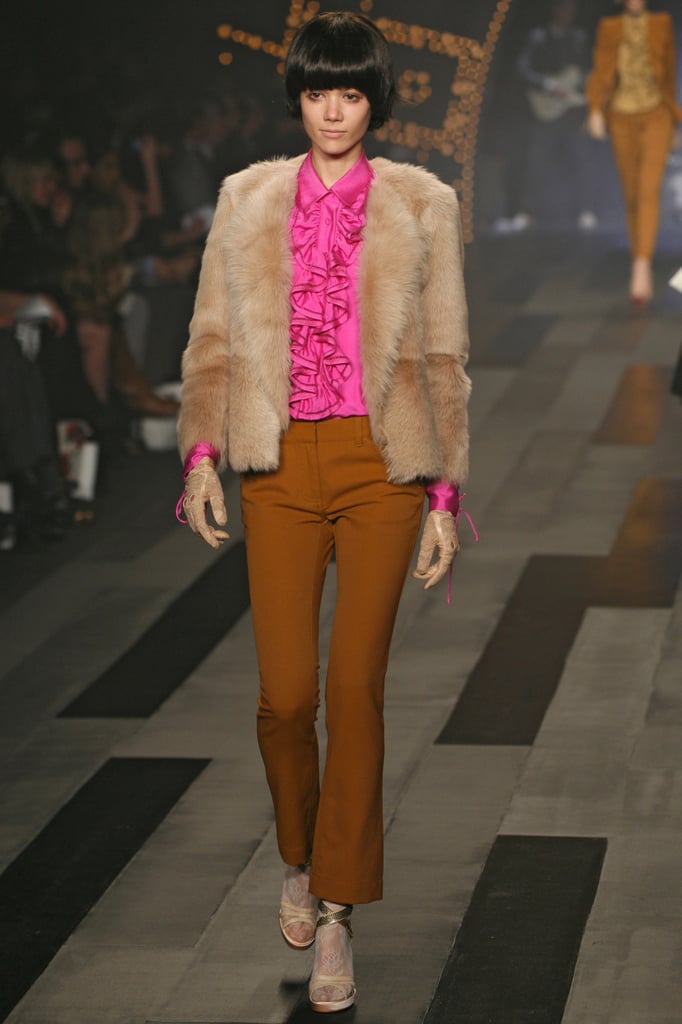 A retro-style moment reinterpreted with Lim's modern tailoring.
Fall 2009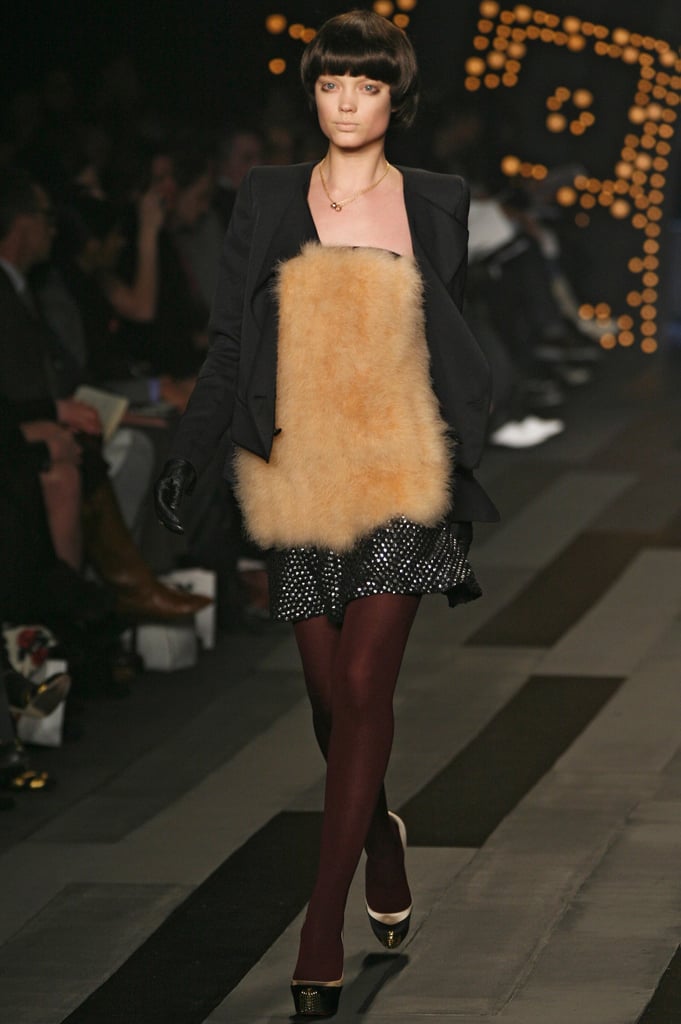 For Fall '09, Lim channeled the '70s in shaggy fur pieces paired with more wearable separates.
Spring 2009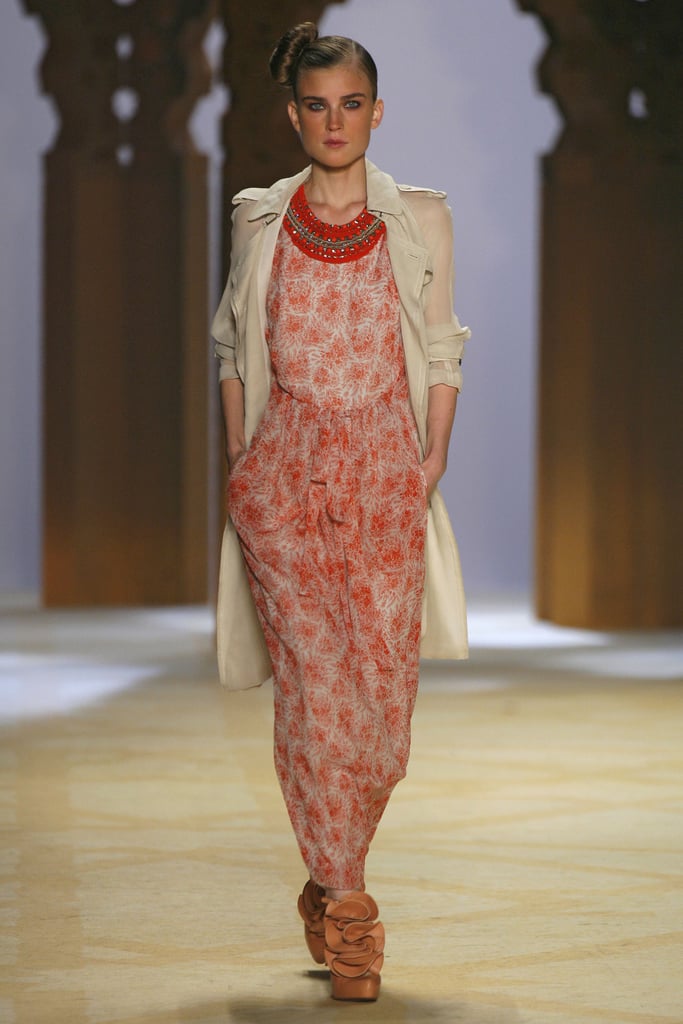 Bold colors and vibrant print rounded out the collection.
Spring 2009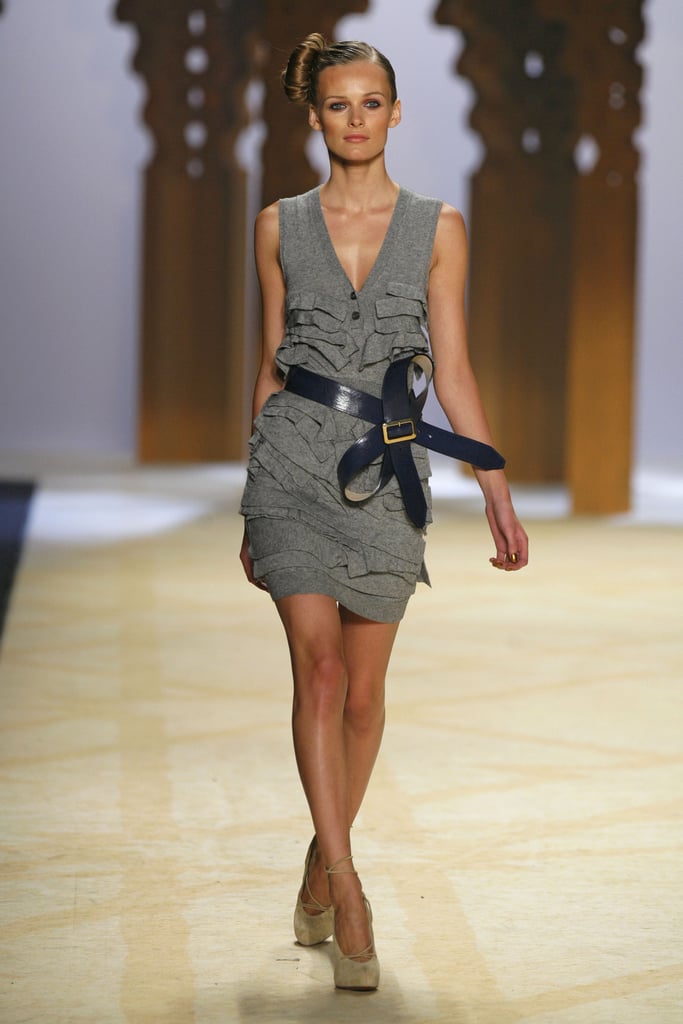 Ruffle-adorned dresses with polish.
Spring 2009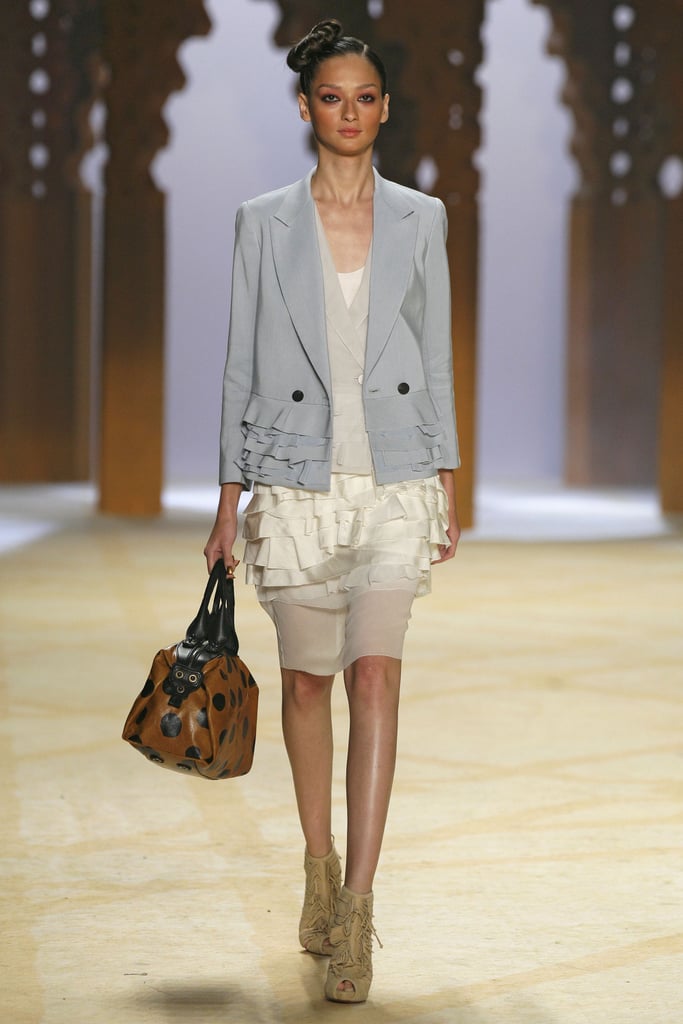 Structure, again married with the playful hints of femininity for Spring '09.
Fall 2008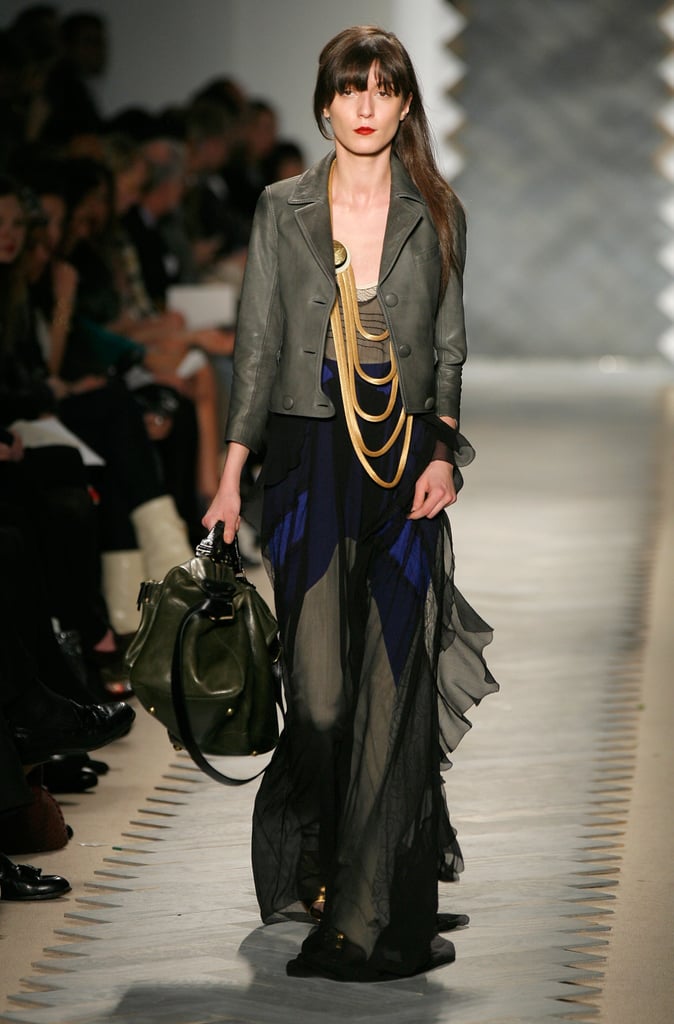 A whimsical, sheer maxi paired with a leather jacket shows off the designer's eye for creating looks in complete balance.
Fall 2008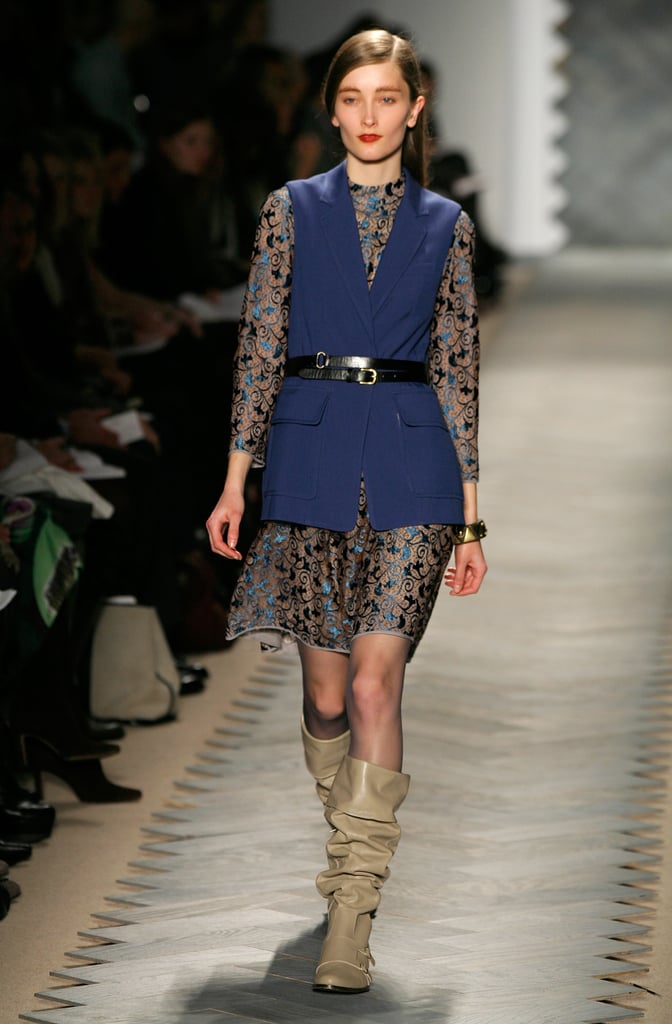 The designer's addition of print was playful, but not over the top, toned down in wearable pieces and tailored separates.
Spring 2008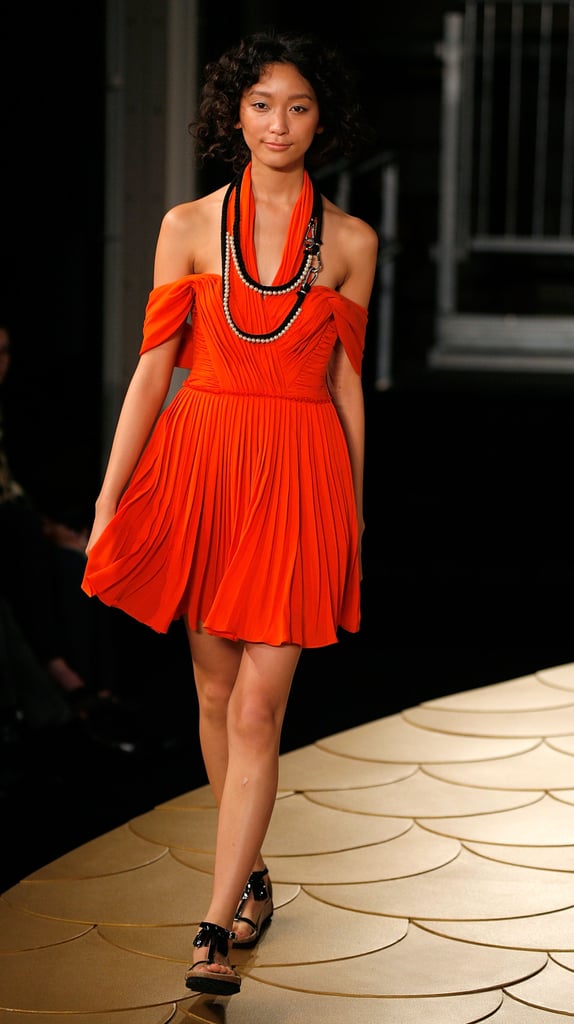 Red hues on playful, girlie, but always cool dresses.
Fall 2008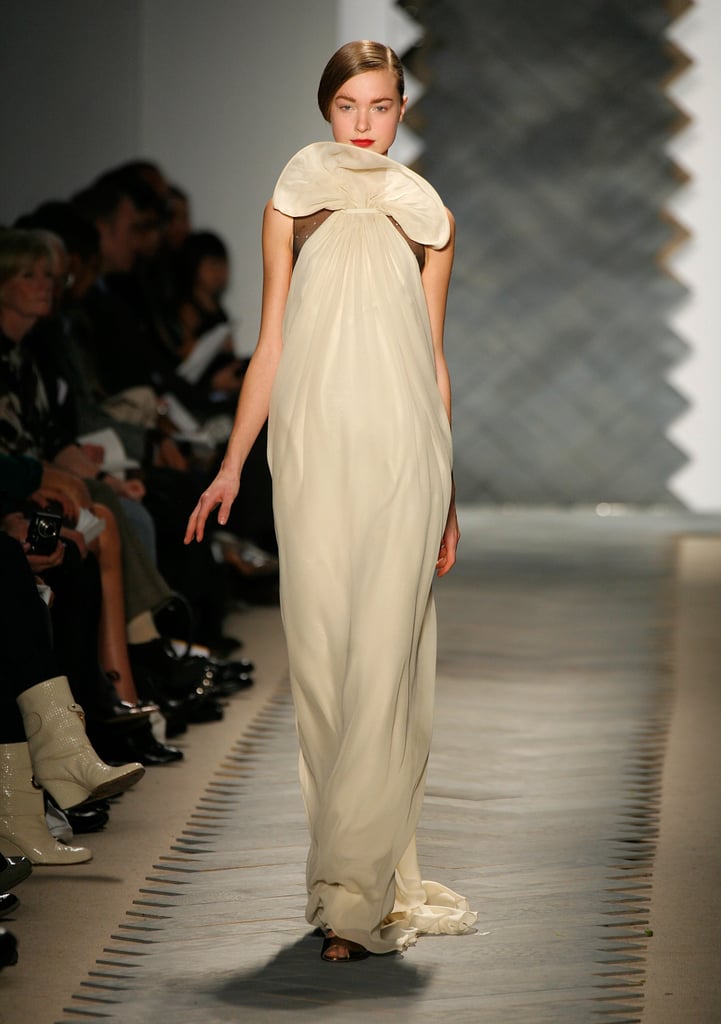 For Fall 2008, the designer added bold details to a neutral palette and streamlined column dress.
Spring 2008
Red accents lend a chic finish to neutral hues.
Spring 2008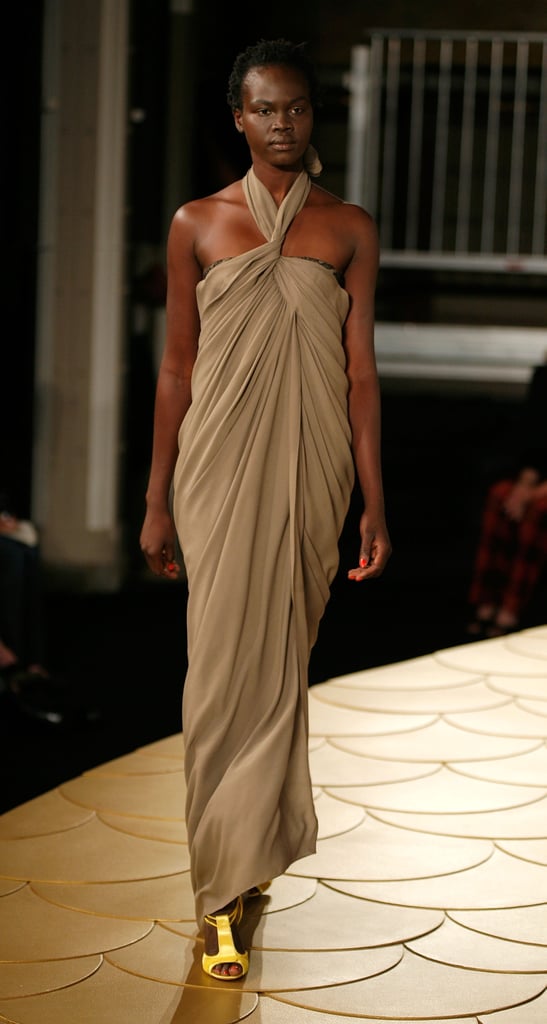 Again, Lim's attention to the silhouette made the Spring '08 looks all about effortless-chic.
Fall 2007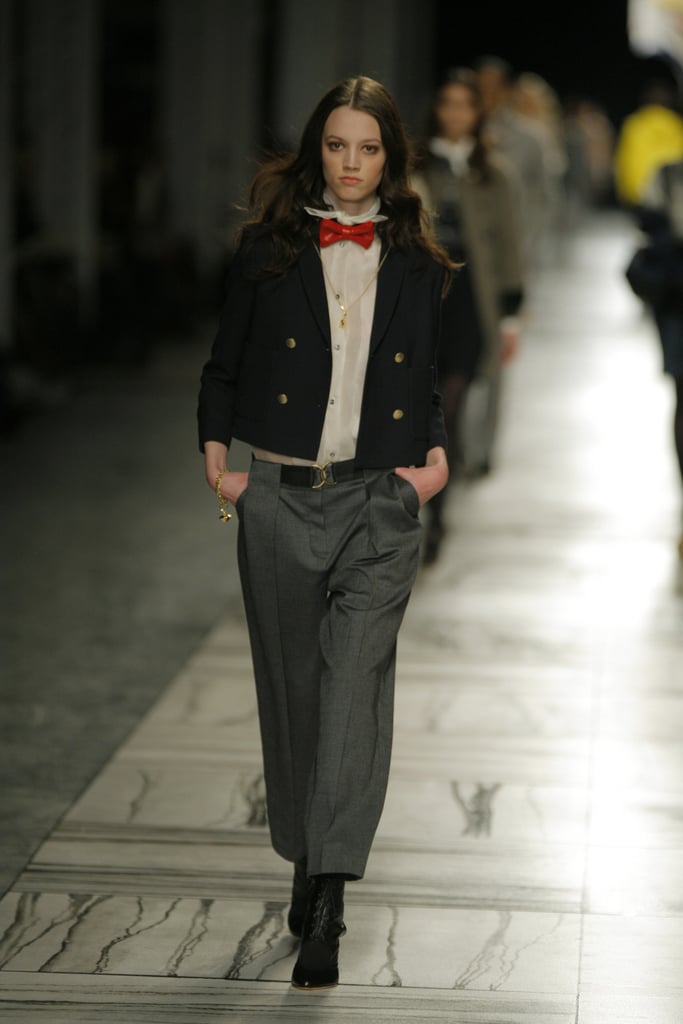 As a contrast to the little dress, Lim offered up smart menswear with a femme cropped jacket to complement.
Fall 2007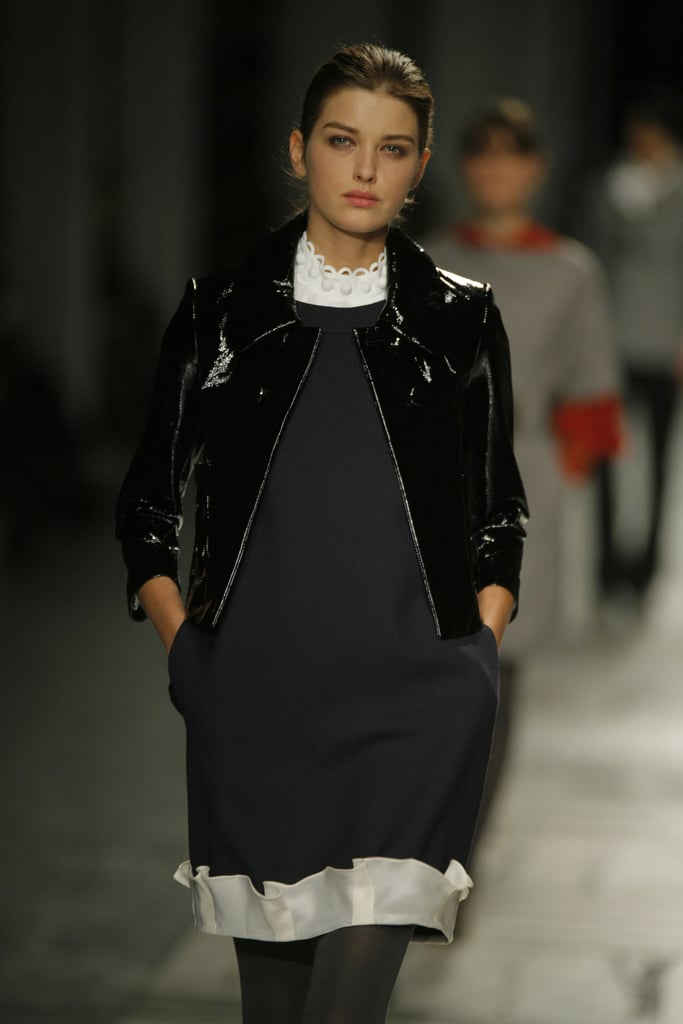 Leather jackets only upped the cool vibe thrown on minidresses and paired with tights.
Fall 2007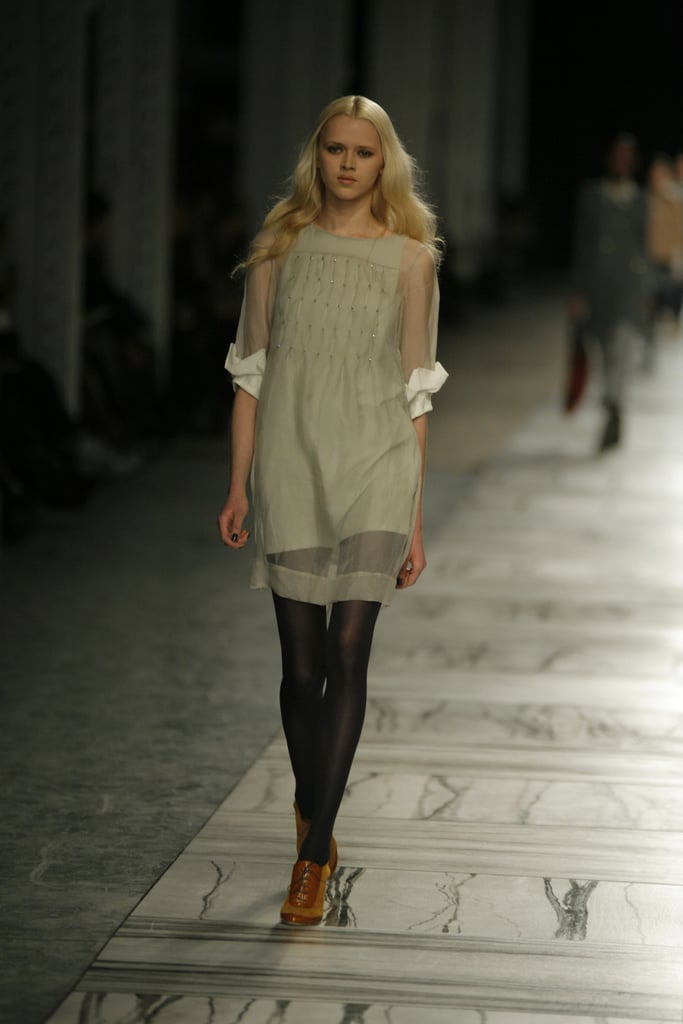 With relaxed silhouettes and a neutral palette, Lim delivered a very cool-girl Fall '07 collection.
Spring 2007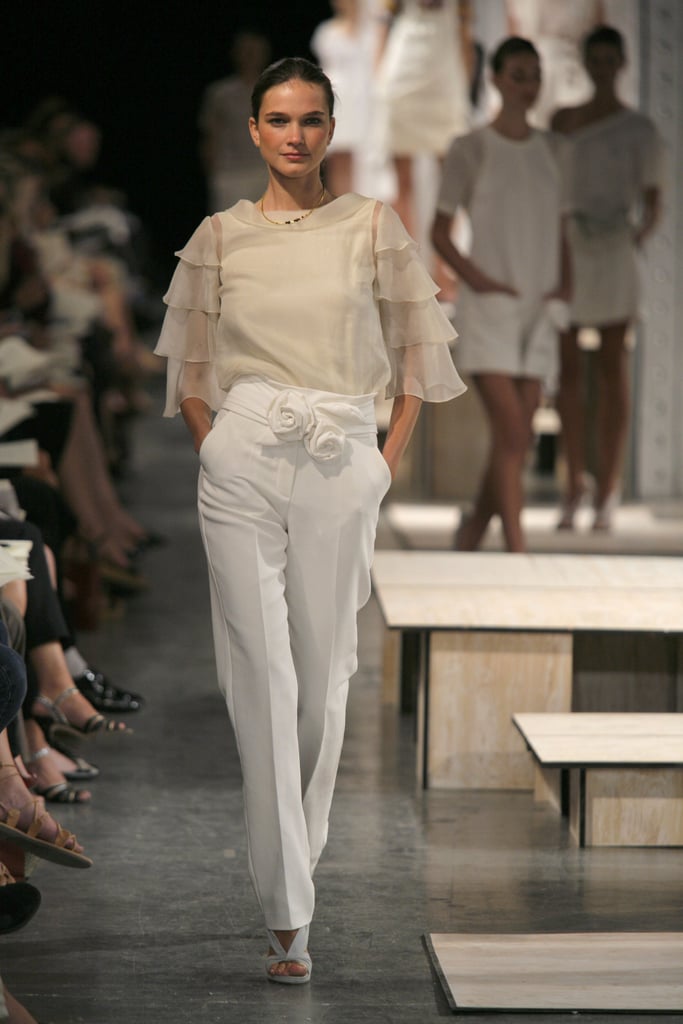 Again, it's Lim's easy approach to femininity that defined the looks in the Spring '07 collection.
Spring 2007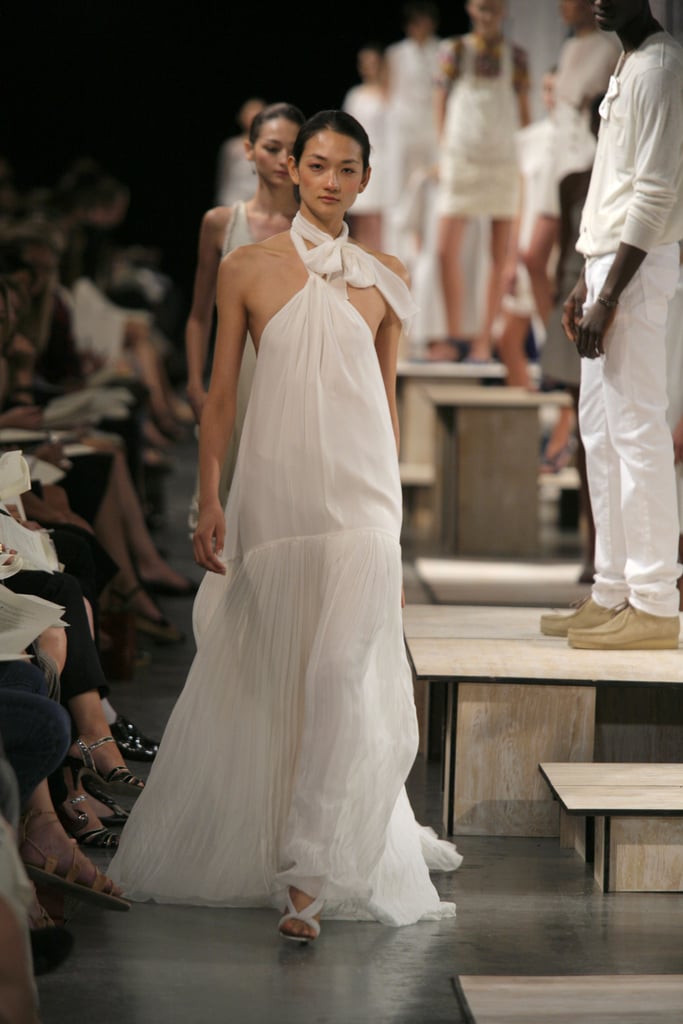 Ethereal, flowing dresses with chic necklines and effortless finish.
Spring 2007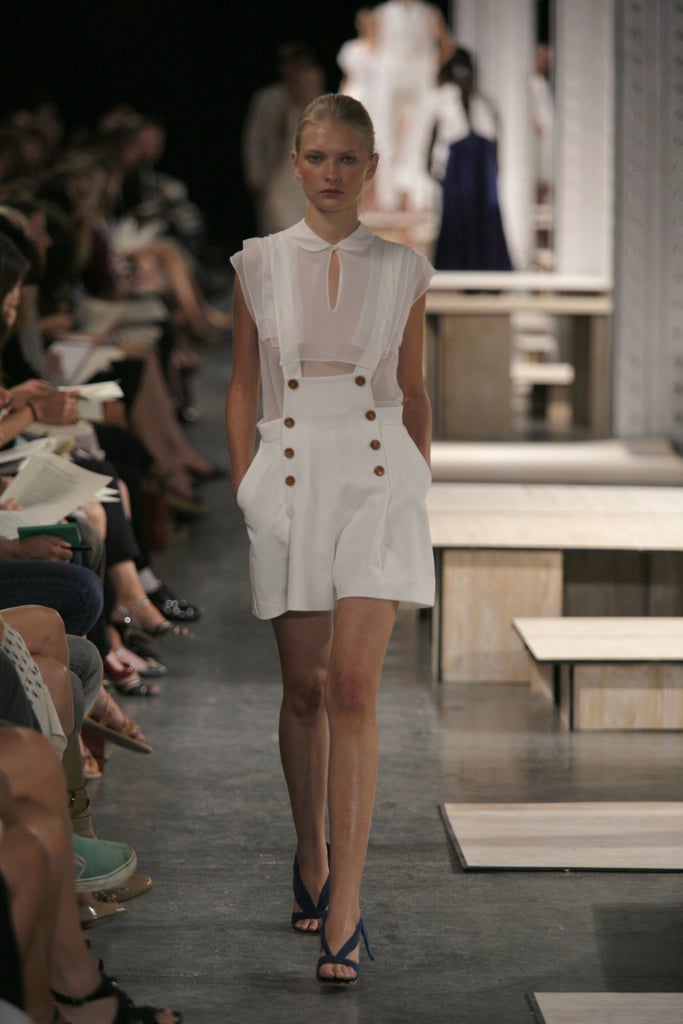 Spring '07 was marked by lightness and modernity.
Fall 2006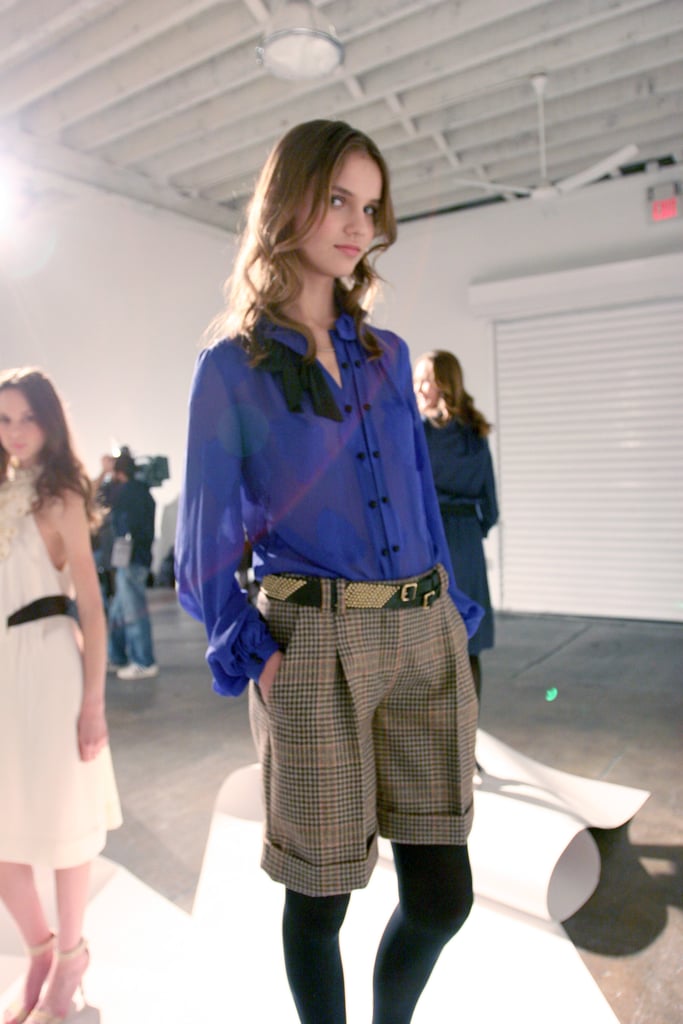 Lim managed to deliver both the femme and the tomboy rolled into one.
Fall 2006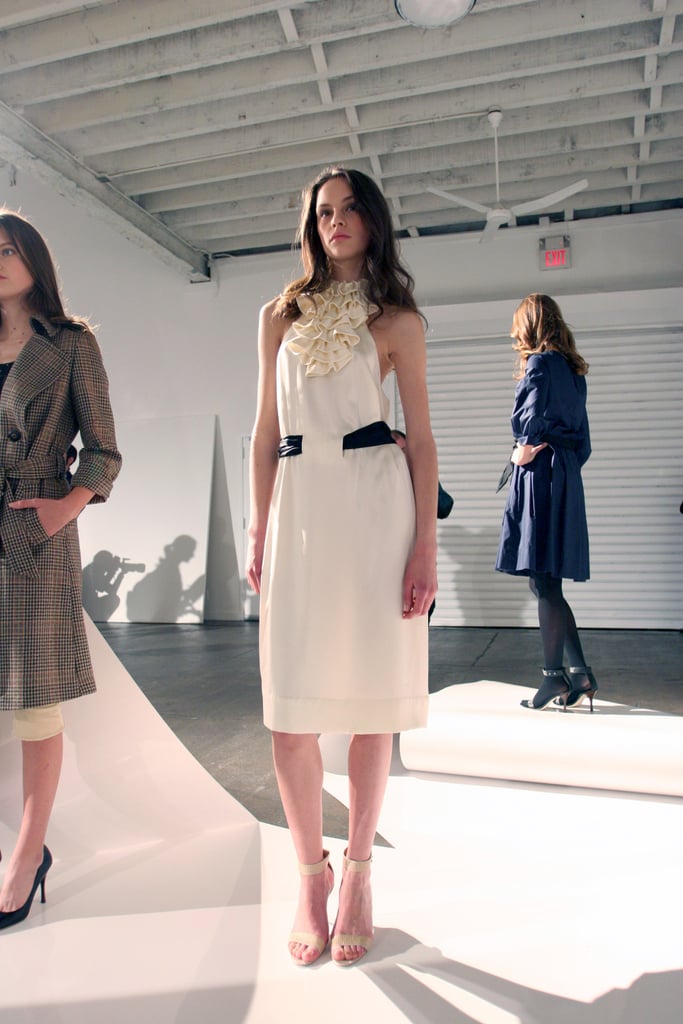 Ruffle adorned dresses that felt easy, not fussy.
Fall 2006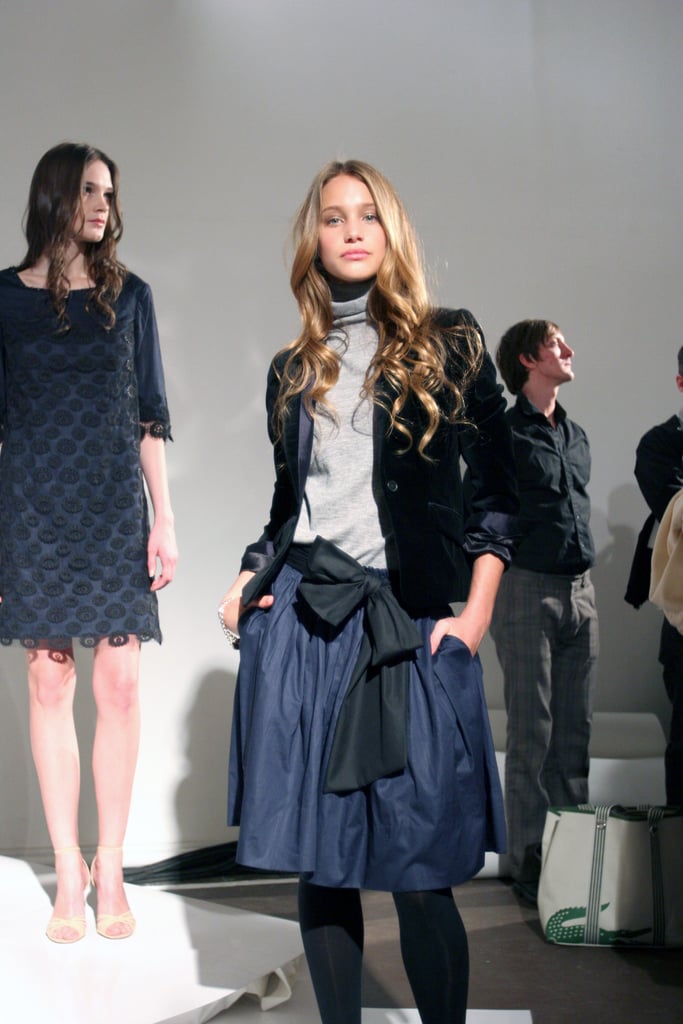 The designer's Fall '06 presentation brought a sophisticated-meets-feminine vibe via bows and luxe details.