Samantha Wennerstrom, author of the popular blog Could I Have That?, is POPSUGAR's latest guest editor in partnership with Secret. She will be documenting her epic adventures while providing style, beauty, and lifestyle tips to inspire others to live out epic adventures of their own, right here on POPSUGAR.
My favorite part of every trip is the very beginning, where you get that feeling of "I've arrived" and the adventure is about to begin. I always try to stop and savor this moment, because it seems to be gone all too quickly. When we arrived in Marrakech, we were greeted at the ridiculously beautiful Four Seasons Hotel with traditional Moroccan mint tea. As we sipped our tea and admired the hotel lobby, I realized this was that precious moment, so I made sure to drag it out before we hit the ground running.
Scroll for a photo diary of our incredibly epic adventure in Morocco that I'll remember forever.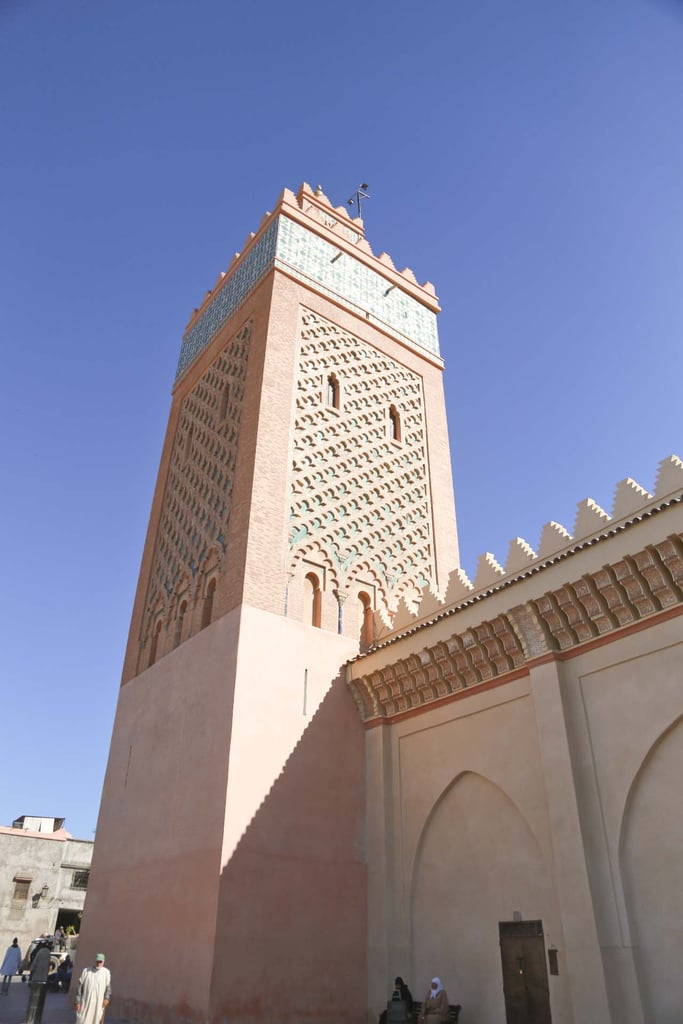 They call Marrakesh the "red city," because almost every building has a rose tint. This was a tower outside the Saadian Tombs, and I was completely obsessed with the design of it.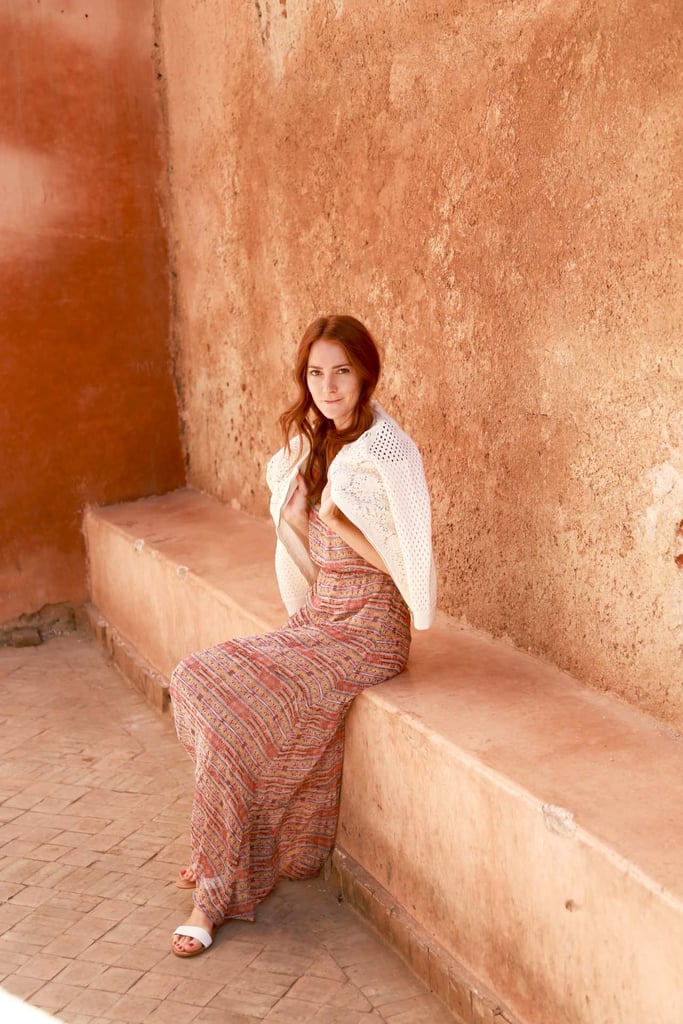 For a day of touring the city and its ancient landmarks, I wore a breezy dress that covered up my arms and legs.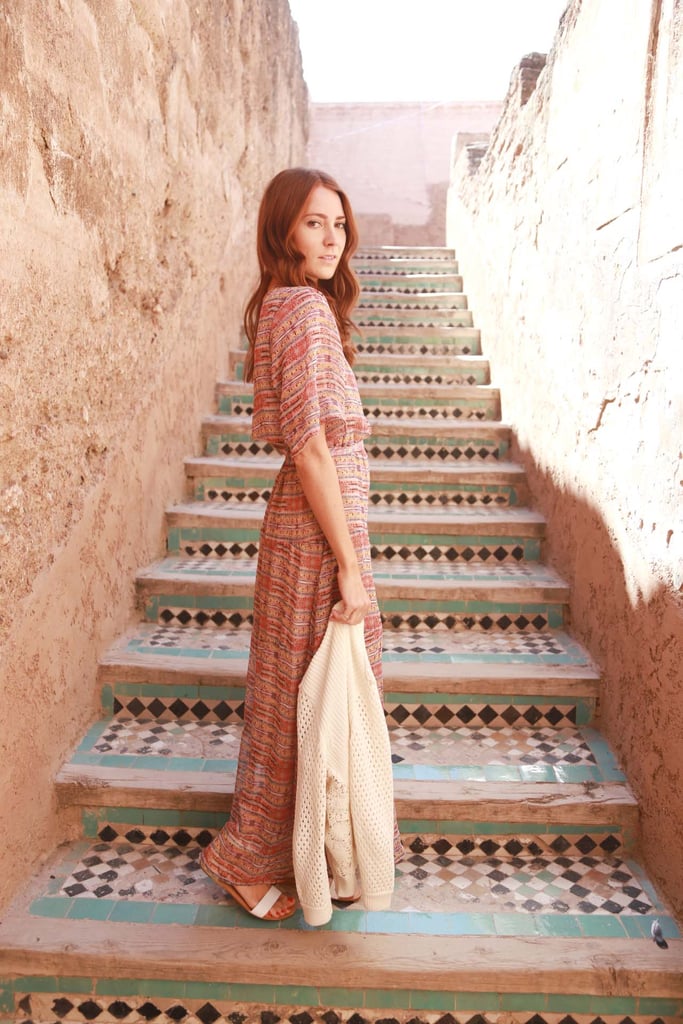 Colorful tile was everywhere, and I started documenting all my favorites. I couldn't get enough of these amazing tiled steps that combine faded turquoise and black.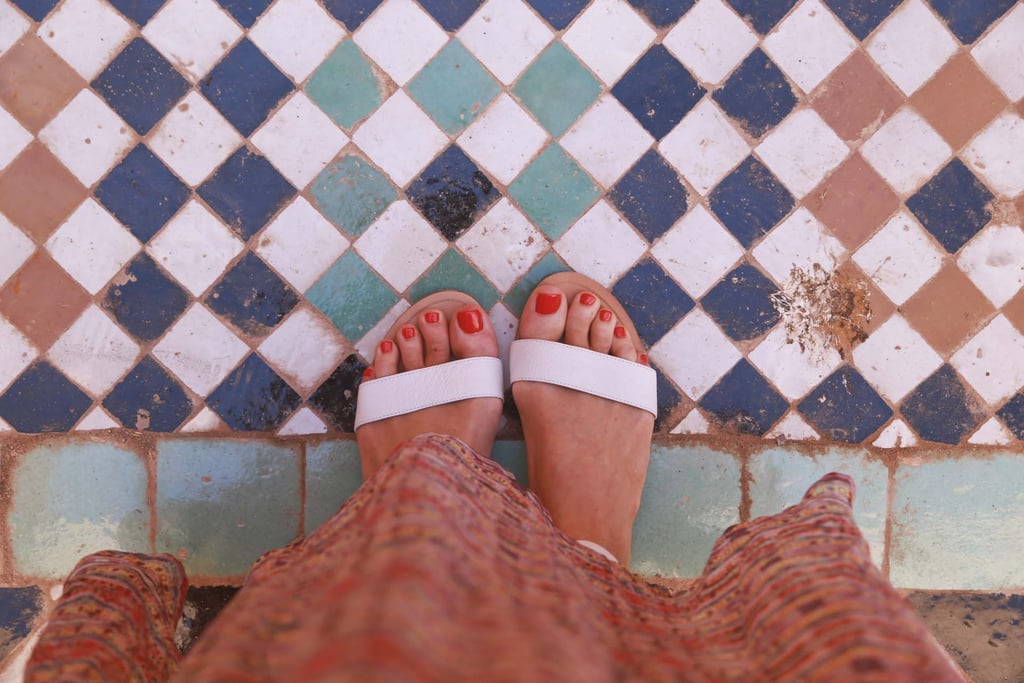 A travel must have: comfortable shoes or sandals. I wore these strappy white flats nearly every day on our trip, because they went with everything.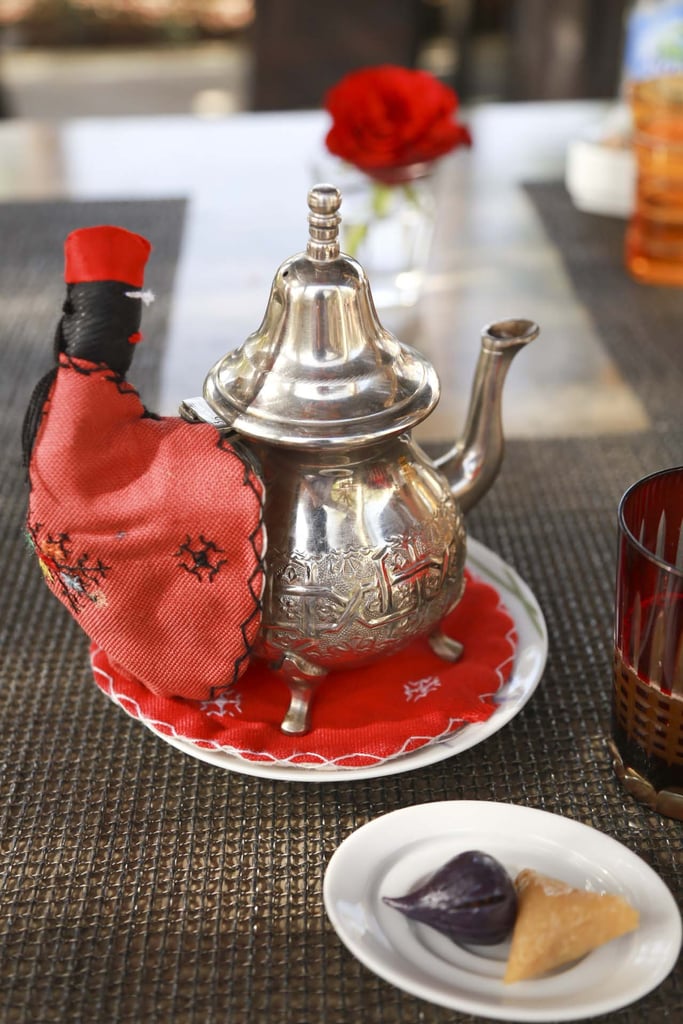 We went exploring in the "guest quarters" at El Badi Palace, built in the 16th century. There's something to be said about stepping foot on ancient grounds. You suddenly feel amazed by the world just thinking about it.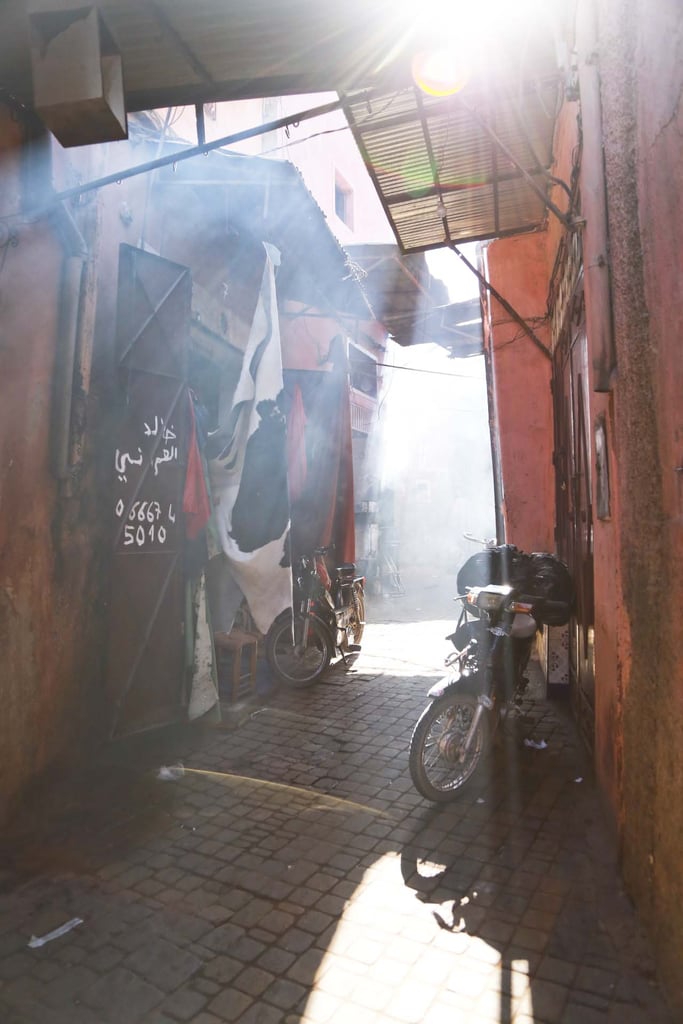 The mystery of the Souks grabbed me right from the start. We let ourselves get lost in the maze and soaked in the experience. Our first stop was to a shop that sold medicinal oils and herbs. Aside from inhaling the amazing aroma of herbs and oils, I came away with a new beauty tip! Apply pure rose oil under your eyes at night to take away dark circles and bags.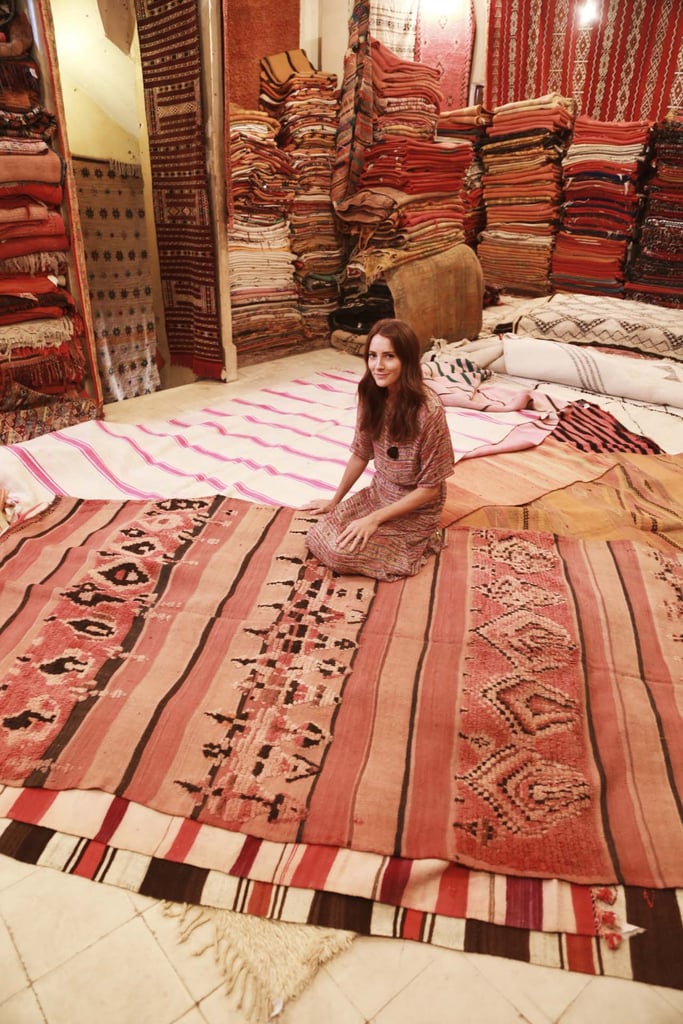 We ended our afternoon at the Souks shopping for rugs. It was like treasure hunting in a way, with each rug stacked, revealing only the backside and giving just a hint of the colors and design. Anything that caught my eye, they would pull out and throw on the floor, unveiling the mystery. It was thrilling but incredibly hard to make a decision.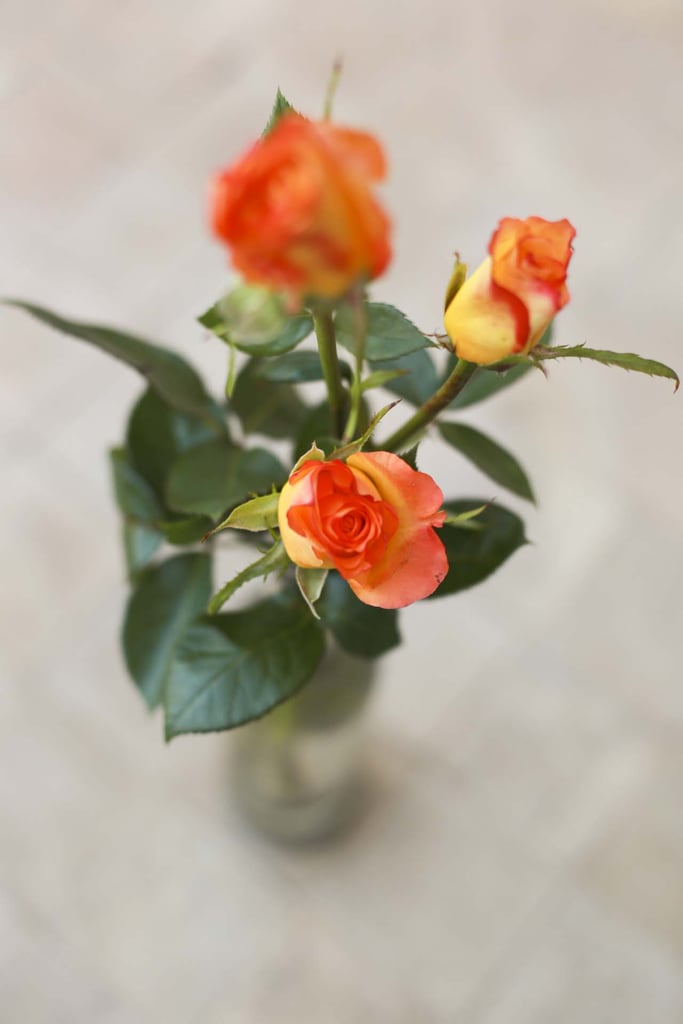 One thing that I fell in love with at the Four Seasons was the abundance of burnt-orange roses. The smell is something I can still close my eyes and remember.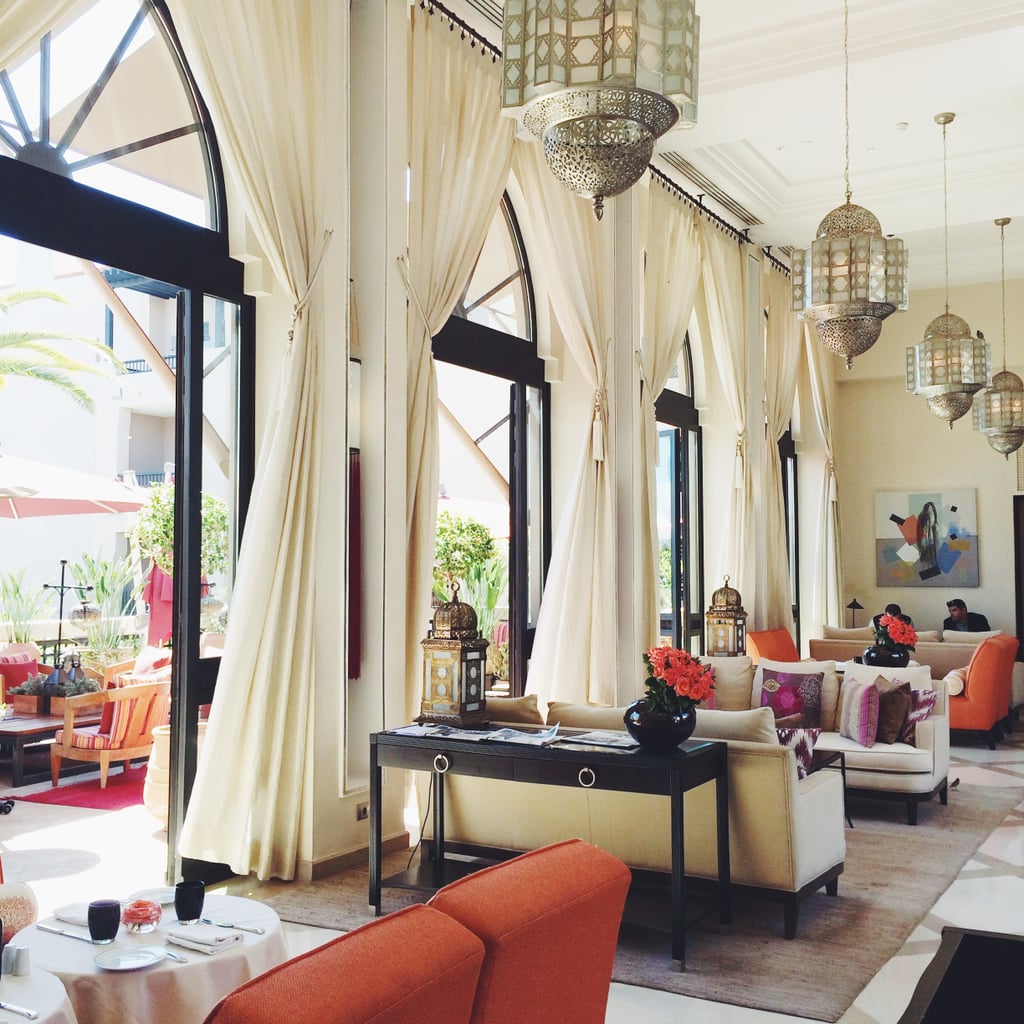 My favorite room at the Four Seasons for lounging after a day of exploring.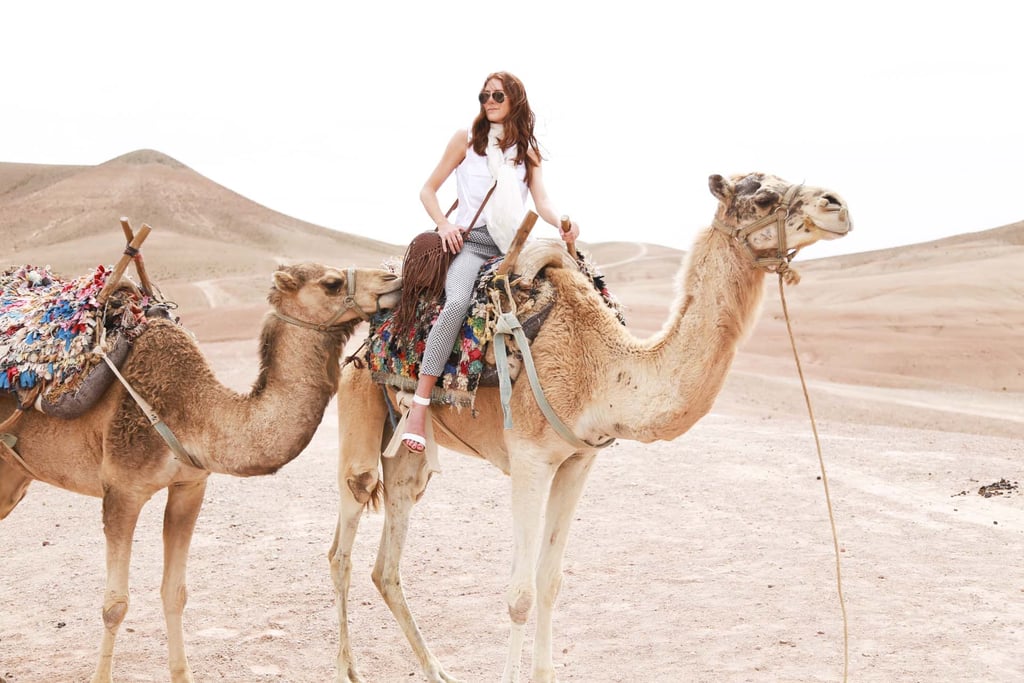 On the outskirts of Marrakech is the vast Agafay Desert. We spent the day at an amazing oasis hideaway called La Pause, where we road camels, ate lunch in a safari tent, and sipped mint tea. The wind kicked up for just 30 minutes of our camel ride, which resulted in the best natural waves I've ever had.