Kim Cattrall [1] is 60 this weekend, and in our opinion, she's as sexy as ever. We're still convinced that she is Samantha Jones (not a bad thing), so it wouldn't be a true birthday celebration without a closer look at her iconic Sex and the City character's wardrobe. Sure, we've salivated over Carrie's city-girl outfits [2] and were smitten with Charlotte's posh Upper East Sider wares [3], but a lot of the time, it was Samantha Jones's unforgettably sultry style that left a lasting impression.
This was one woman who lived for color, statement jewels, oversize hats, and a plunging neckline. We have to admit: Kim knows how to fully commit to a character. She was never afraid to bare more than a little skin and go the distance as Samantha, which is why we're still inspired by her power suits, slinky cocktail dresses, bold costume jewelry, and sky-high heels. After you're done scrolling through our favorite scene-stealing style moments courtesy of Samantha Jones, channel your favorite fictional character in these outfits [4].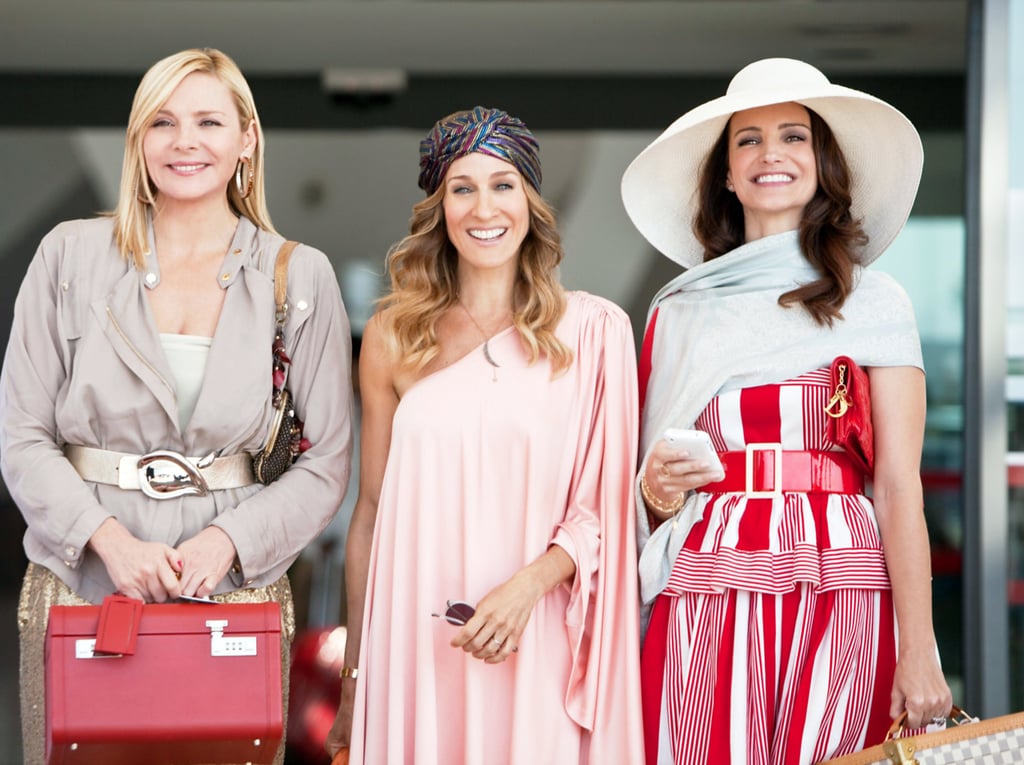 Samantha knows a bold, red accessory will brighten up any outfit.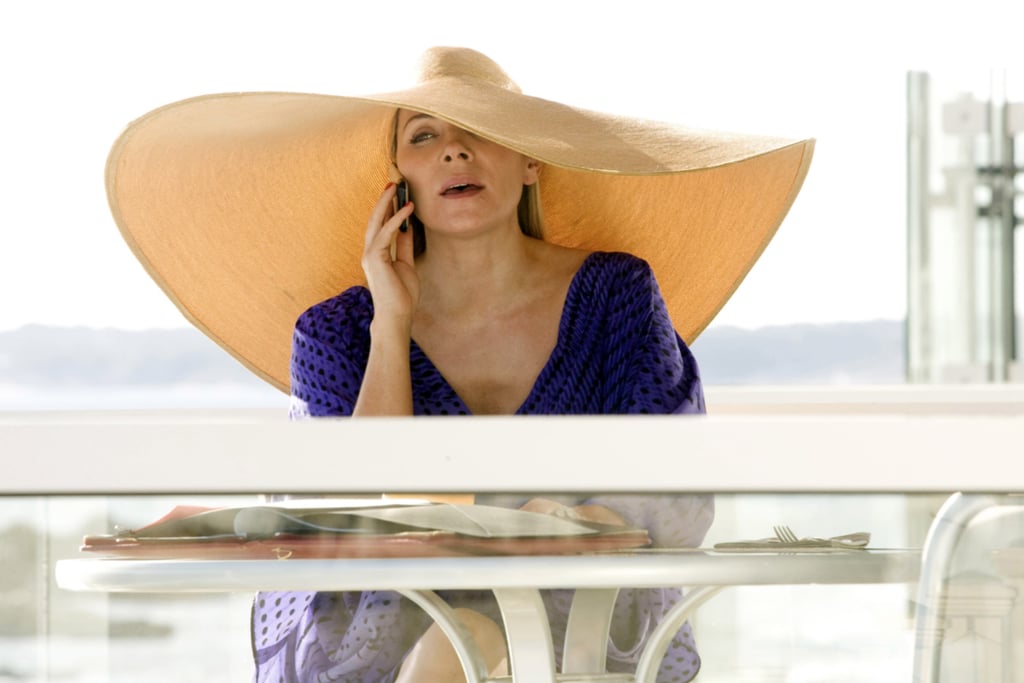 This is not your average floppy beach hat. For Samantha, it's go big or go home.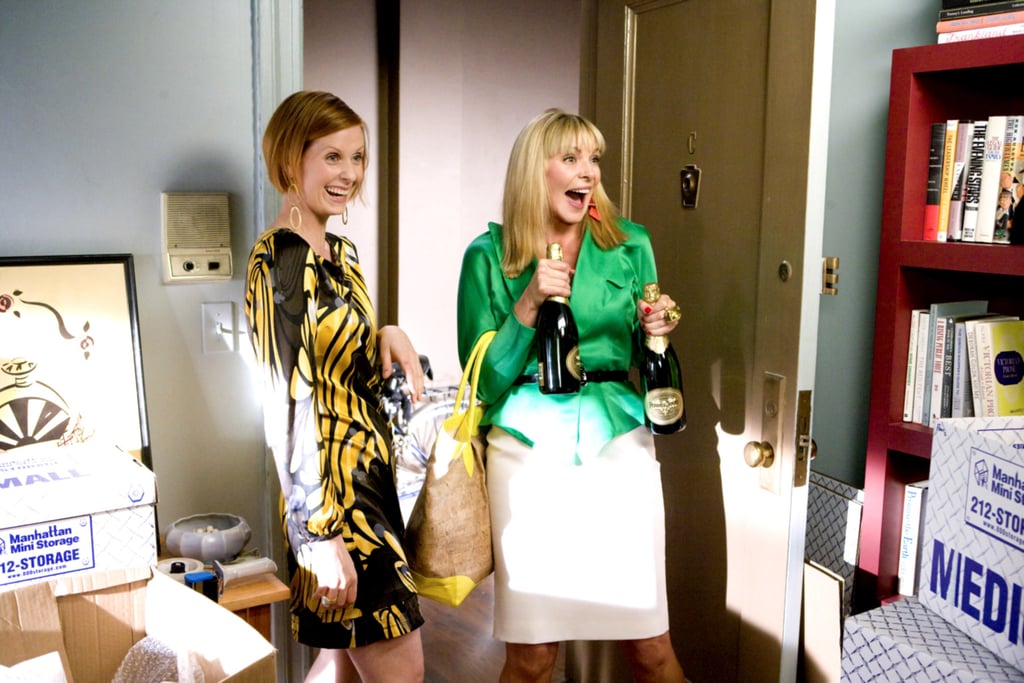 When you bring champagne to the girls, you have to look good too.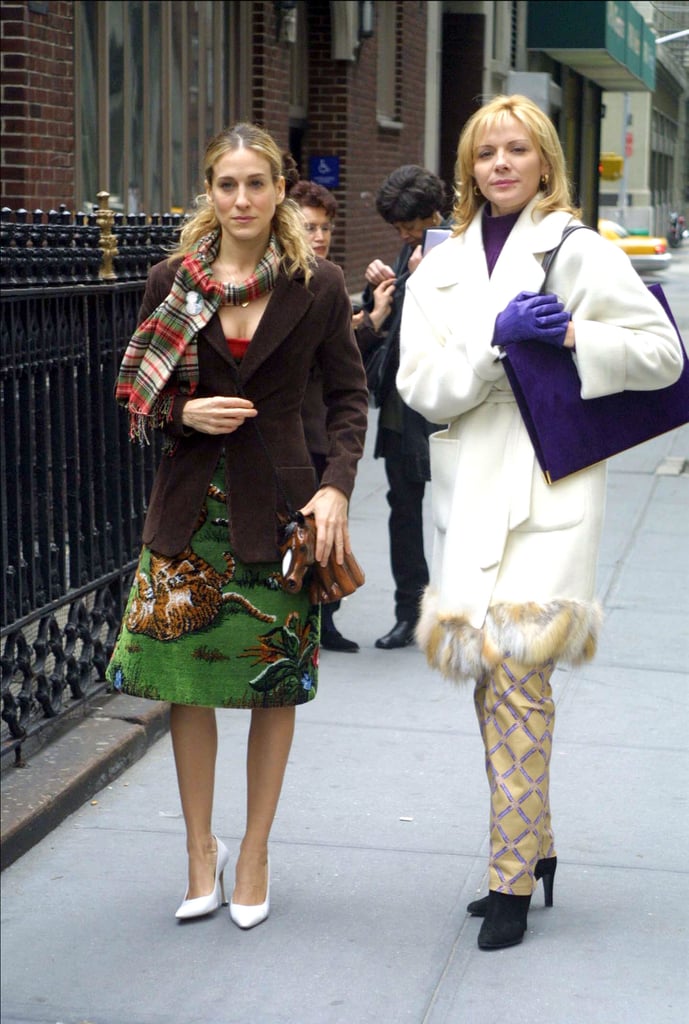 The fur hem on this coat is divine.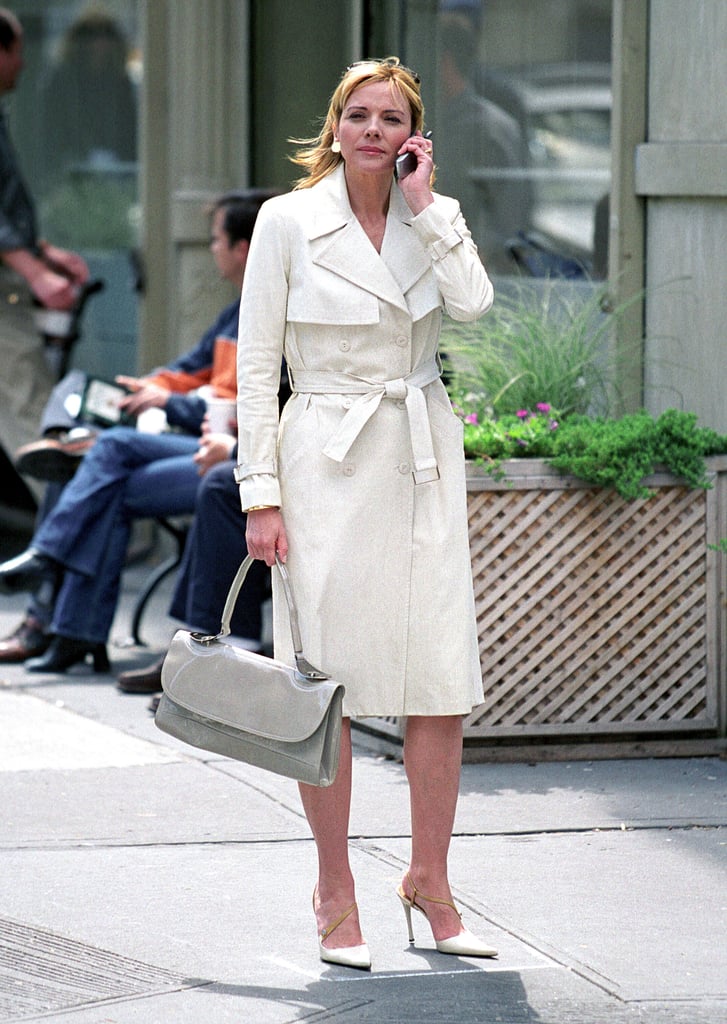 This is how Samantha wears an all-white outfit.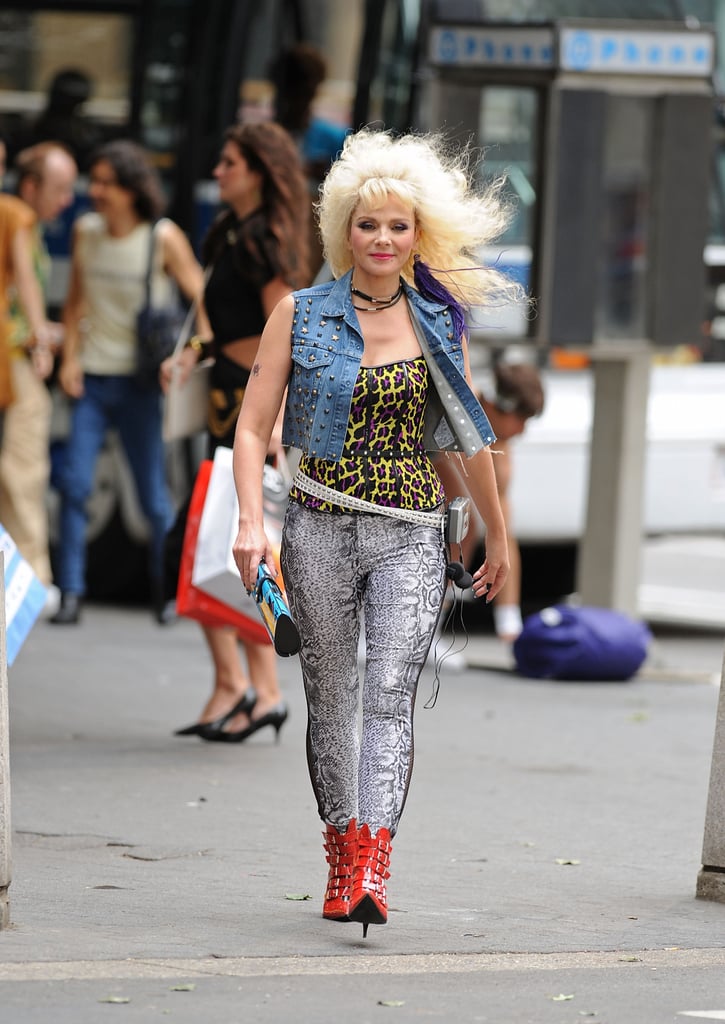 Talk about an intense print-mixing game.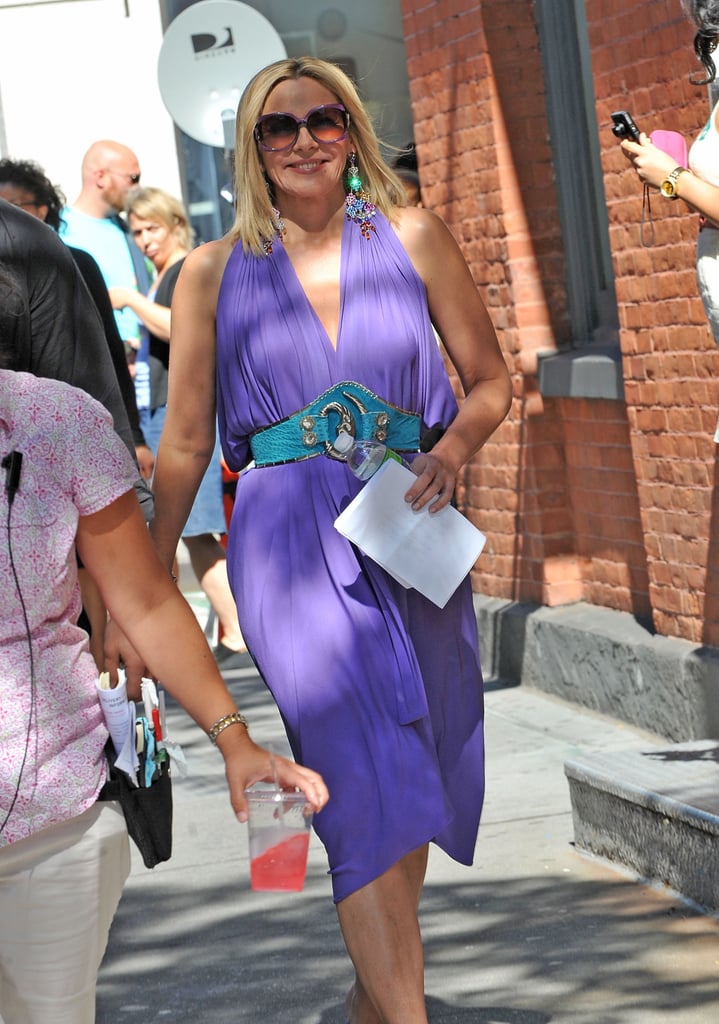 Pro tip from Samantha: match your earrings to your belt.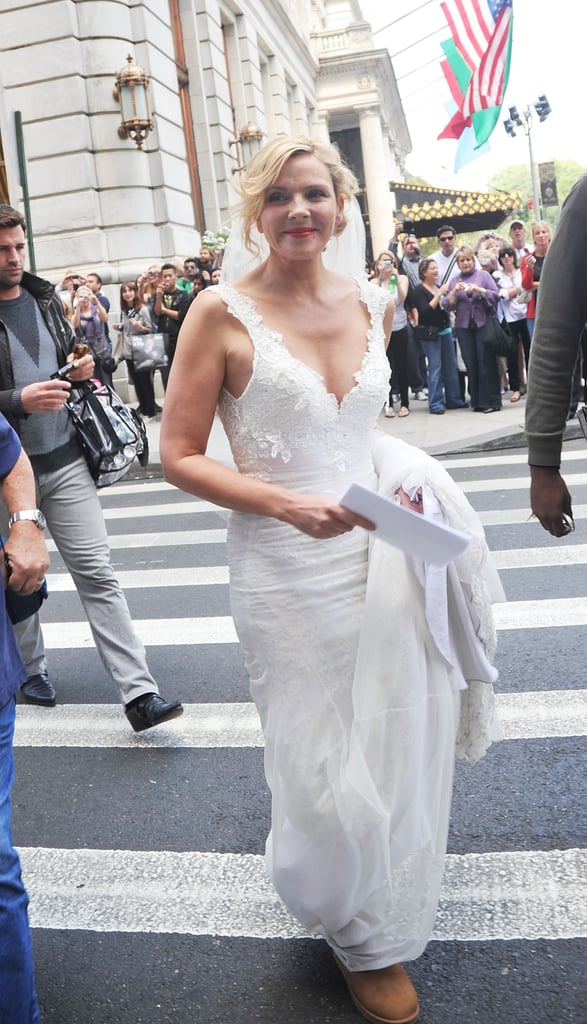 She never marries in the movies, but boy can Samantha rock a wedding [5] gown.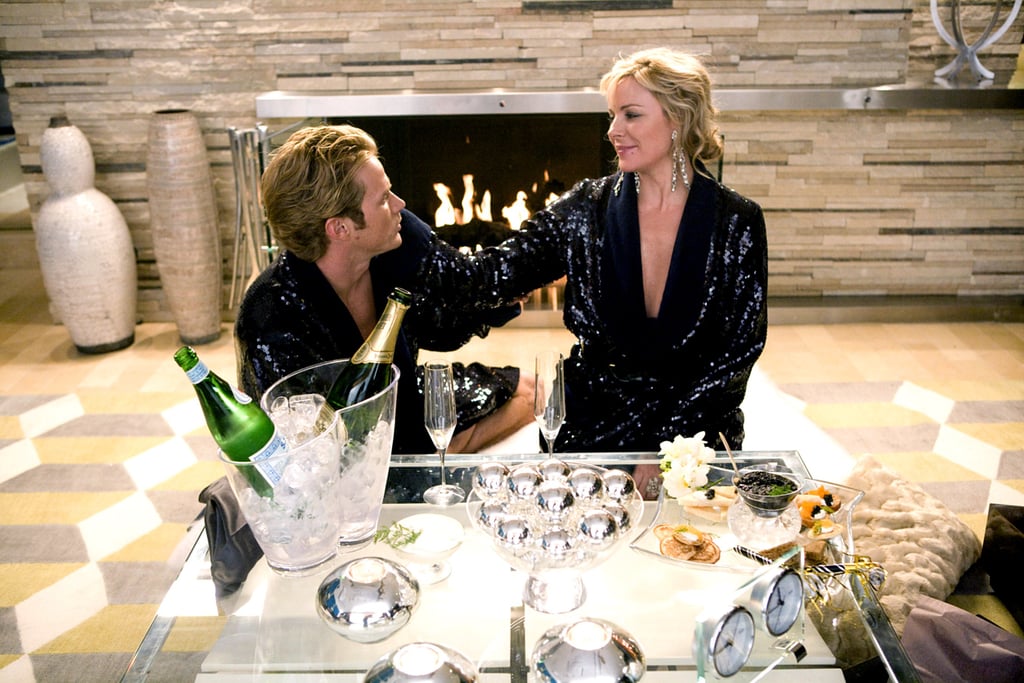 What is Valentine's Day without a sequined robe?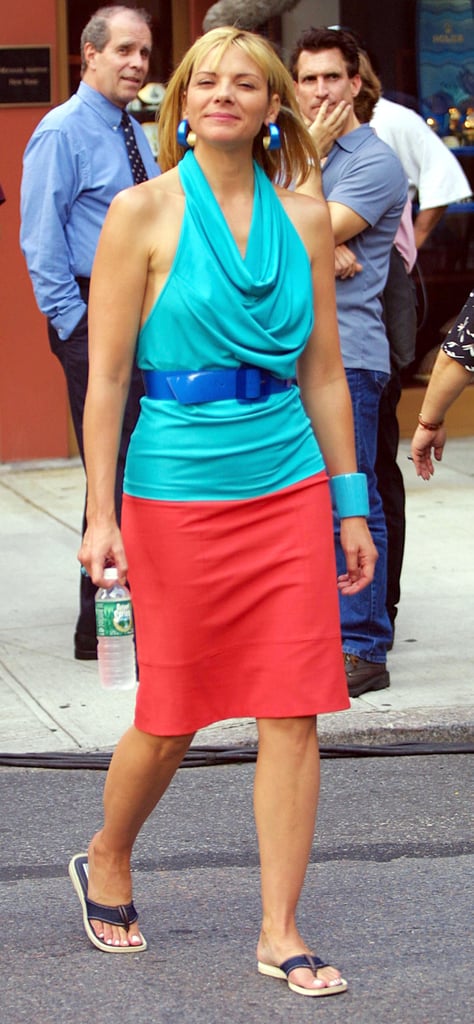 Wearing two of her favorite colors — red and blue.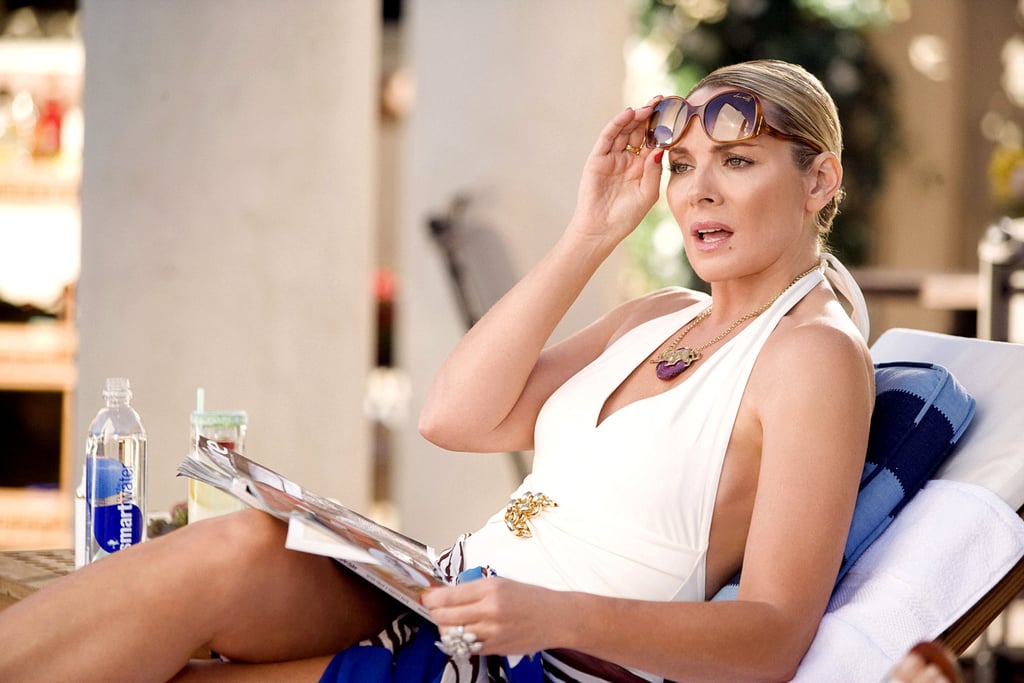 Samantha wore the revealing side-boob bikini [6] first.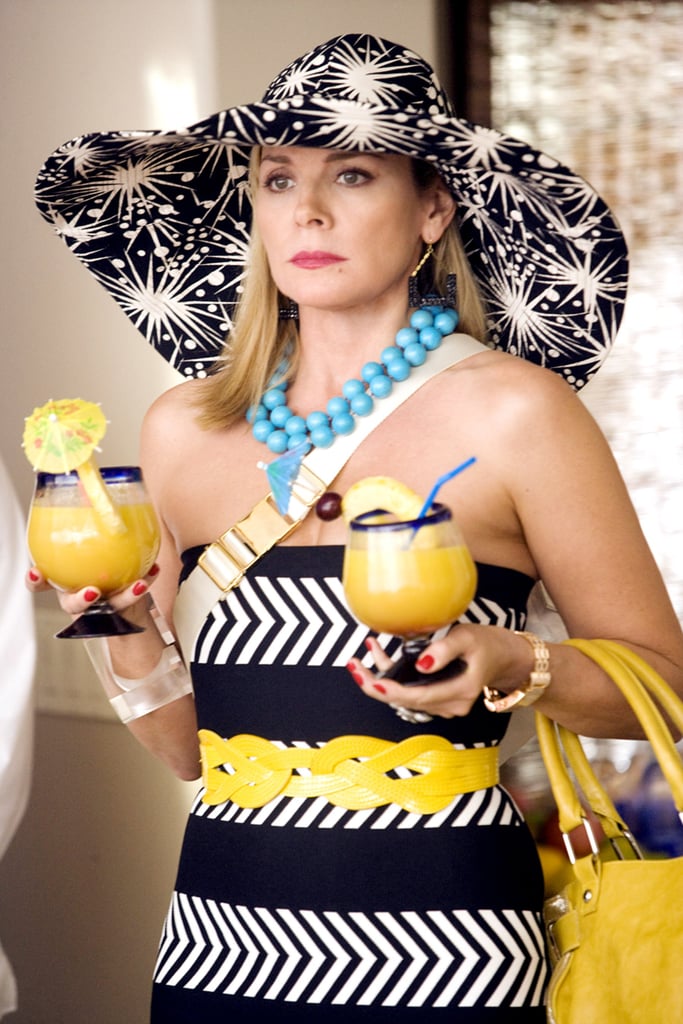 Remember that time her accessories happened to match her drinks?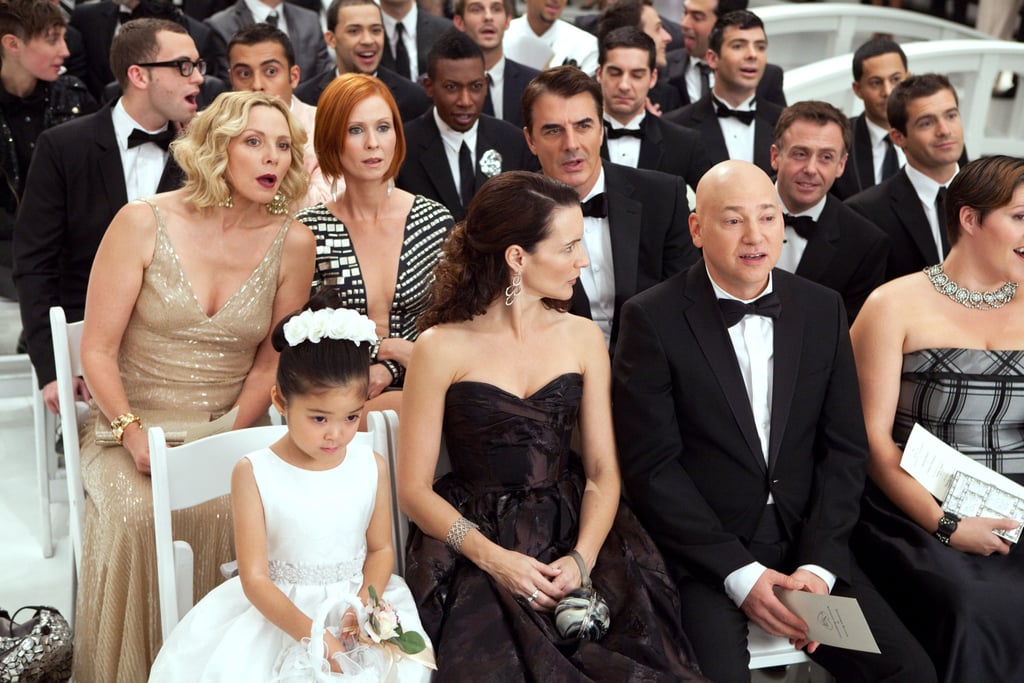 Black is not an option. Gold sequins? Yes.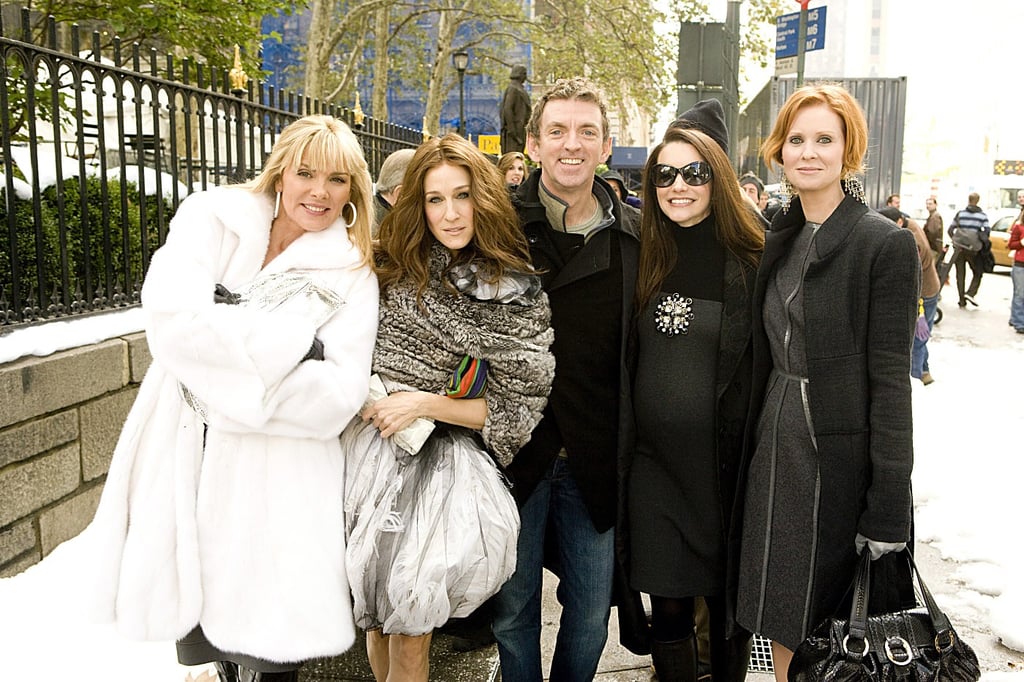 She layered herself in a plush white fur overcoat and black driving gloves for a Fashion Week appearance.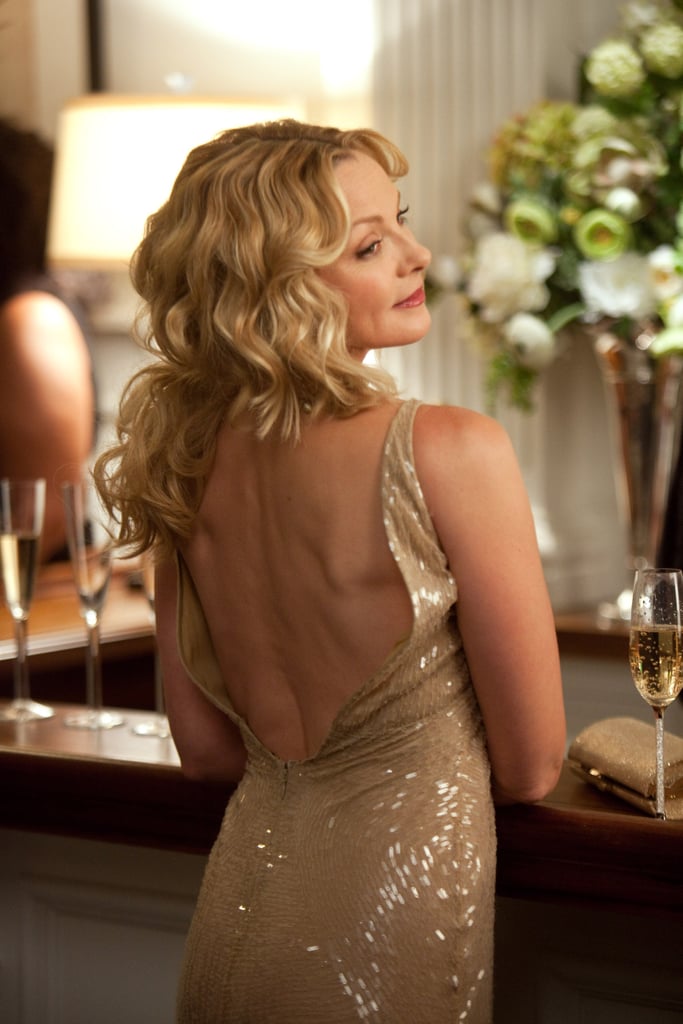 Backless, sequined, and a glass of Champagne nearby — it's quintessential Samantha Jones.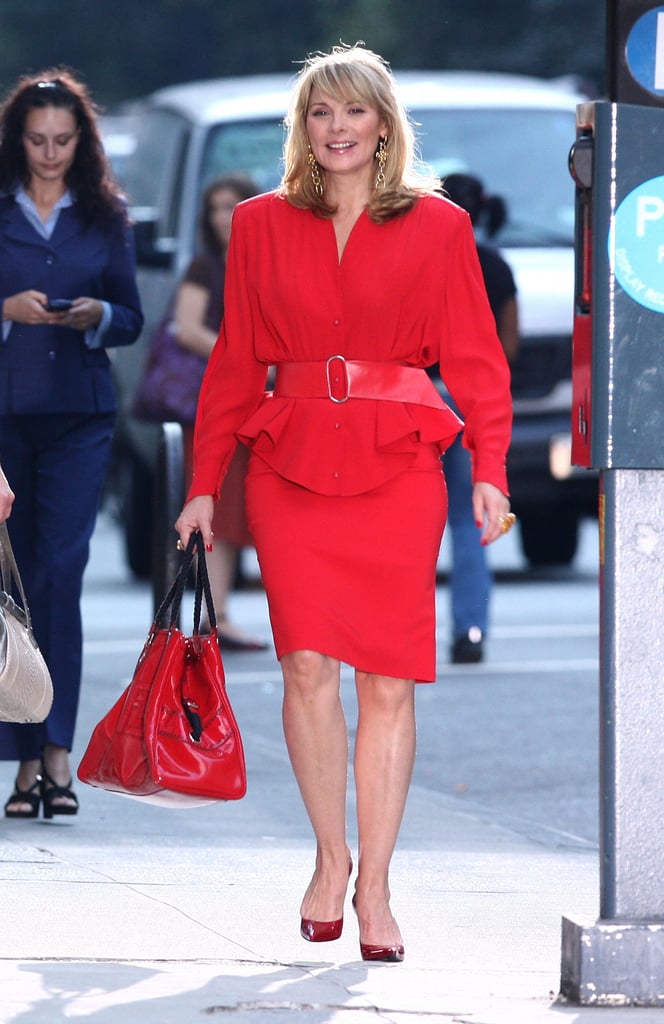 It isn't unusual to spot her in a structured red power suit.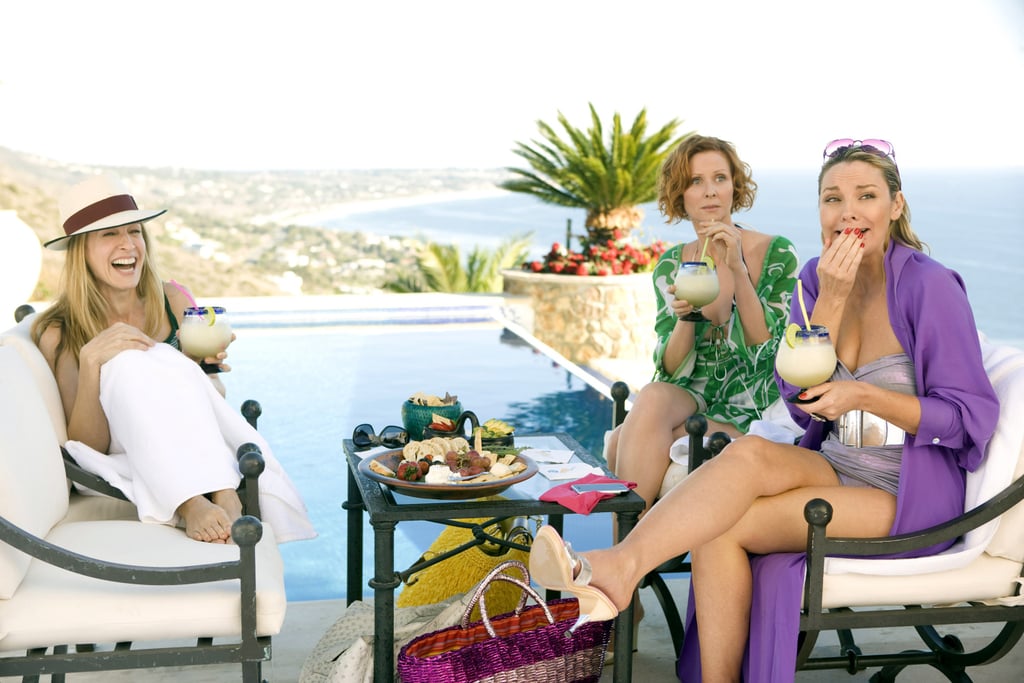 Poolside for Samantha means lounging in heels, a shiny bathing suit, and a luxurious purple silk robe.
En route to Carrie's disastrous would-be wedding [7], Samantha is quite the head-turner in a ruffled red confection. Just look at her train!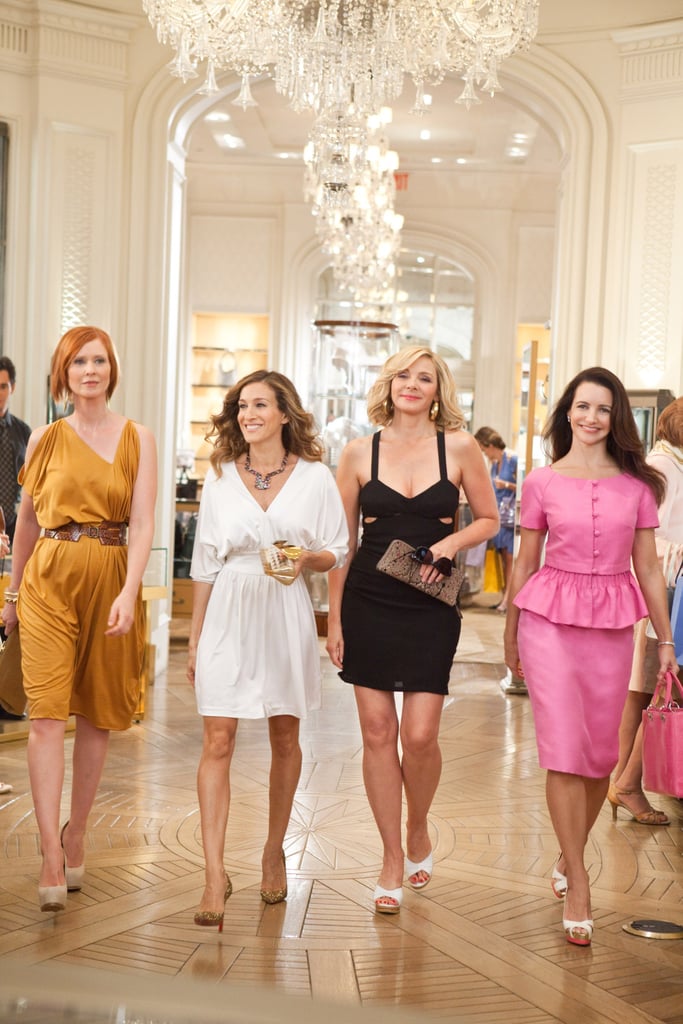 A sexy cutout LBD and white peep-toe pumps have never looked better than on Samantha.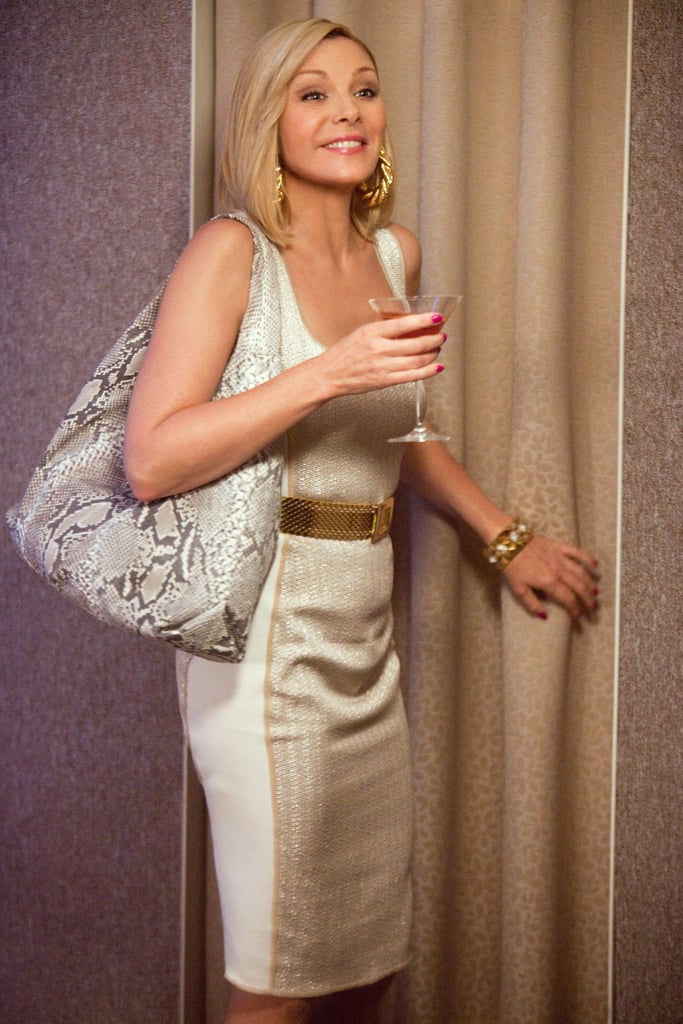 We're crushing on her gray snakeskin-printed hobo bag here.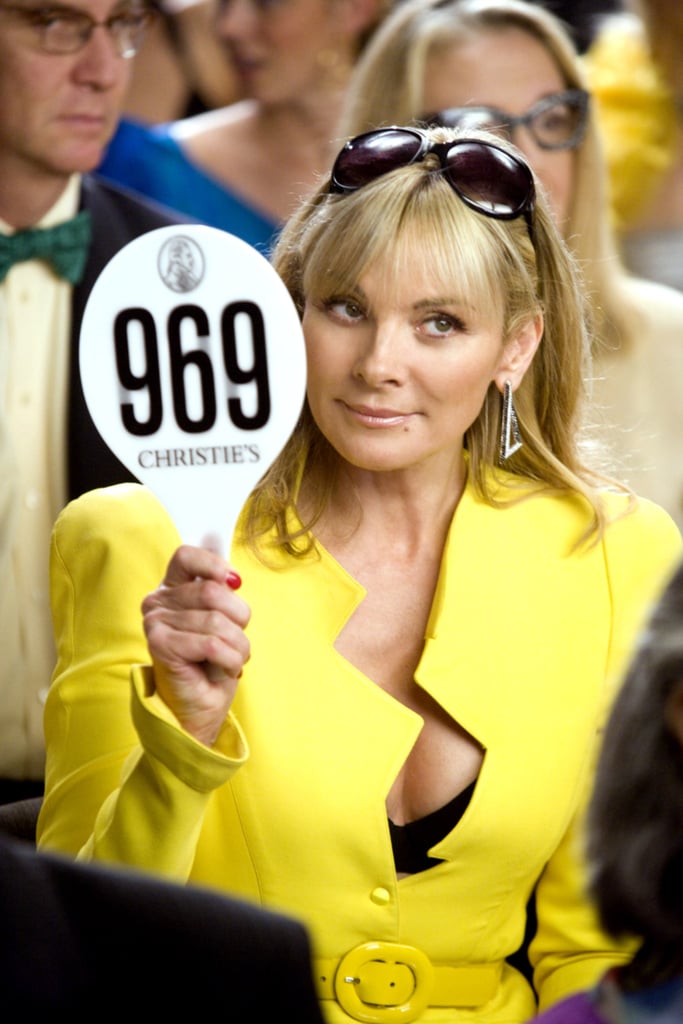 Because Samantha wore menswear-inspired pieces to work often, it was common to see her don bolder takes on the trend. Case in point: an asymmetrical-cut blazer in bright yellow.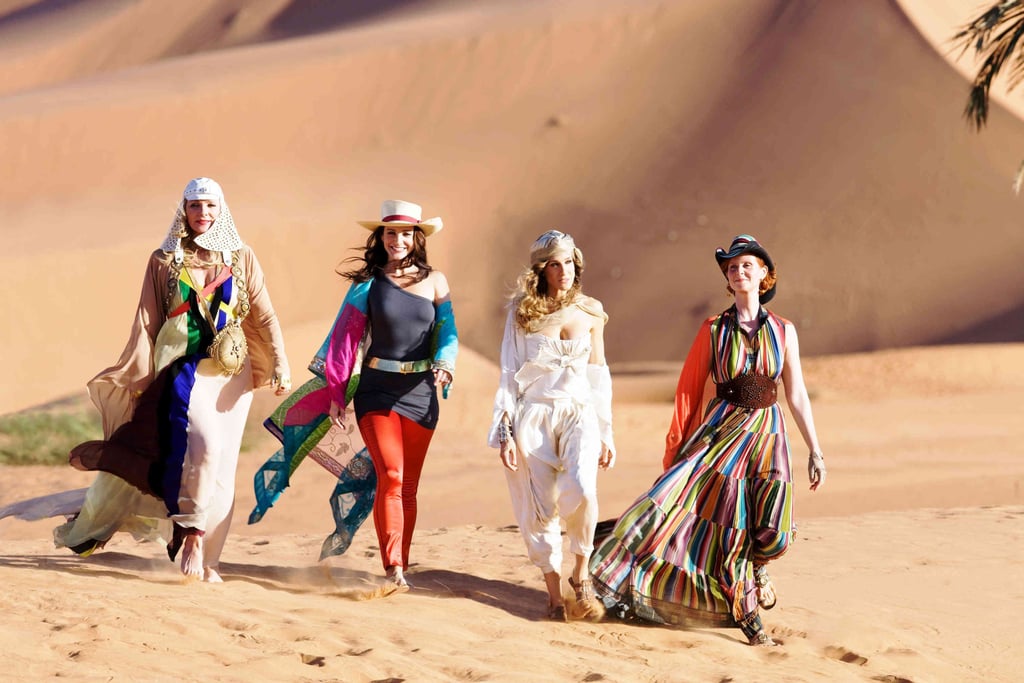 Her Abu Dhabi outfit is colorfully printed and in the prettiest shades of purple, yellow, and blue.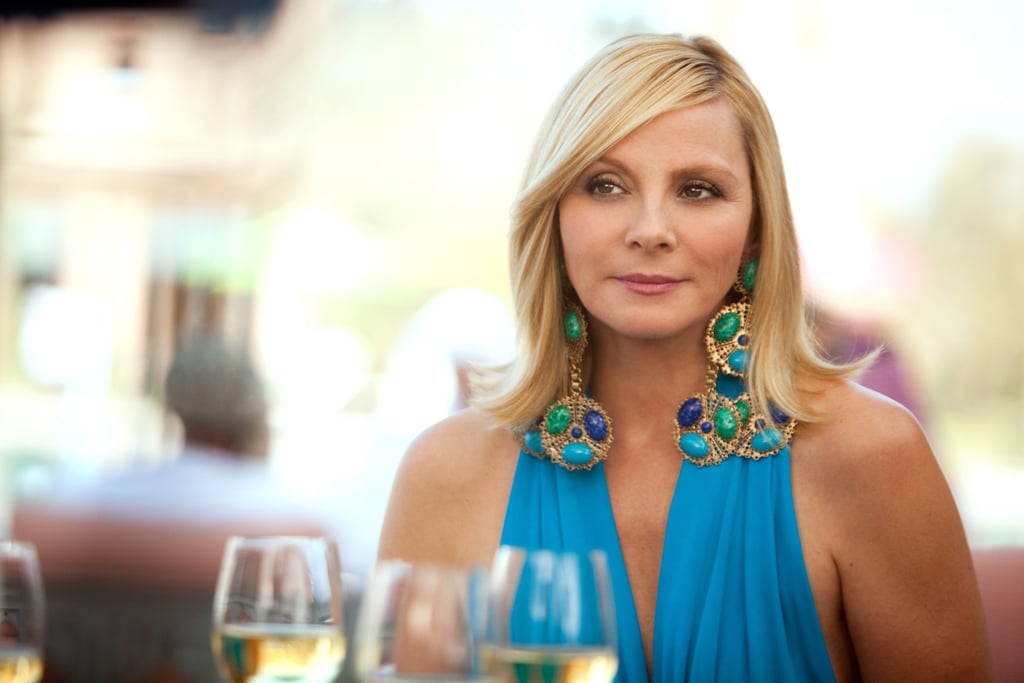 She accented a cobalt blue dress with seriously dramatic multistoned costume earrings.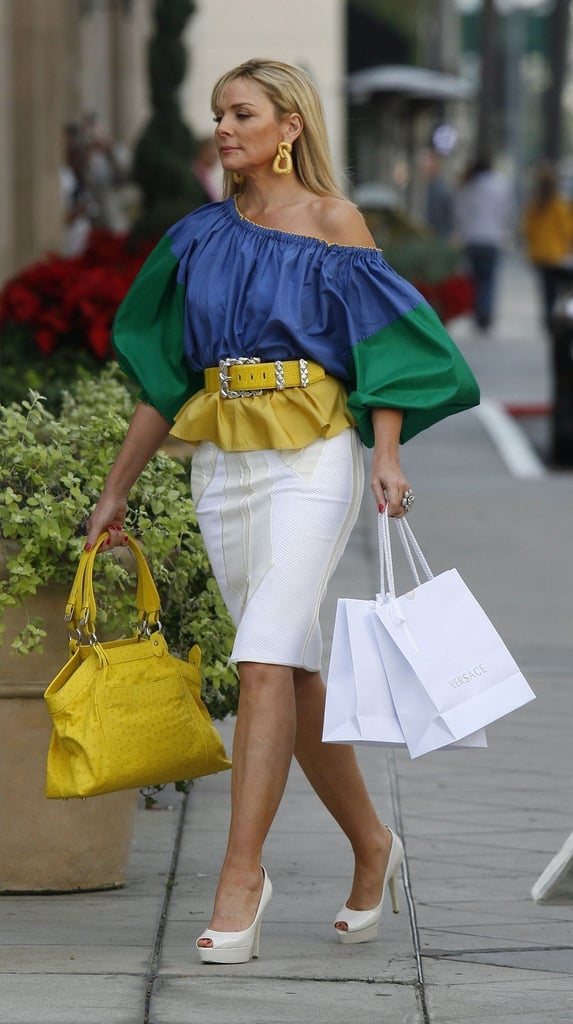 It's all about colorblocking and volume here — from her off-the-shoulder blouse to her formfitting pencil skirt, this ensemble screams Samantha Jones.