Sex and the City [1] season three. Enter Aidan, Trey MacDougal and hot LA nights. I loved the LA trip! OK, season three may have been my fave, not season two [2]. I really loved Samantha's vibrant style in this season, and she had some really good one liners ("funky spunk"). Miranda even starts to wear more color and play with accessories. As for Charlotte, she finally gets to wear the grandest gown of all: her wedding dress. Ups and downs were the way of the game this season, and it was riveting.
Check out my other Sex and the City style slideshows [3]!
Tisk, Tisk
Carrie and Alanis Morissette sitting in a tree . . . K-I-S-S-I-N-G!
Mr.Telephone Man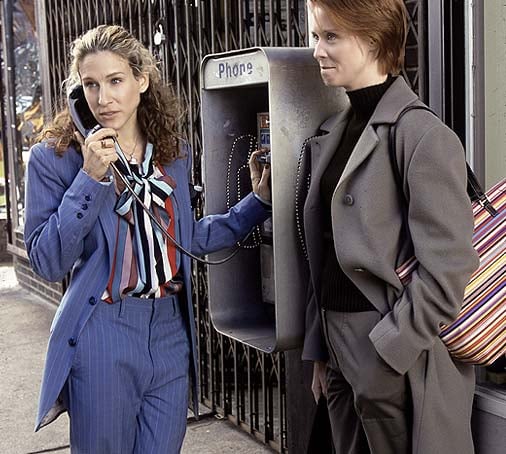 Look at how business like our ladies look.
Ice Capades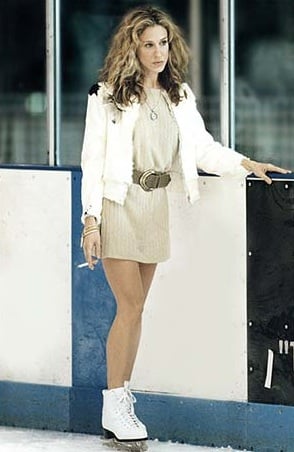 I loved this look for Carrie's date with the bisexual cutie; that beige vintage tunic is so versatile.
Carrie & Aidan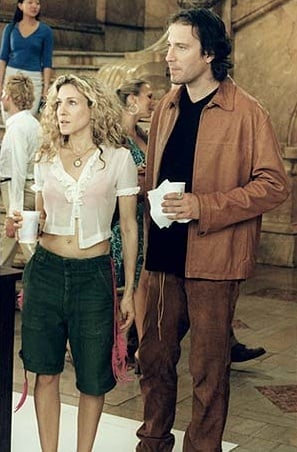 What a handsome couple.
Halston-esque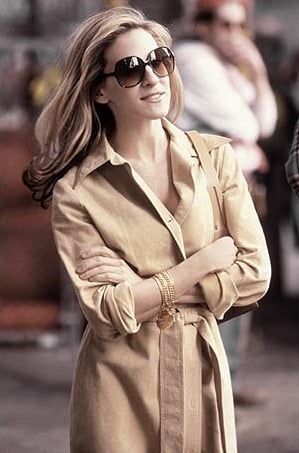 A different look for Carrie; we normally saw her in aviators but these Jackie O shades and khaki shirtdress is a rather fetching look.
LA Babes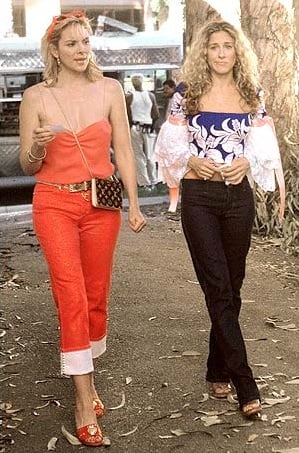 Laid back in LA on a trip out to the valley to check out counterfeit handbags (gasp!).
Introspective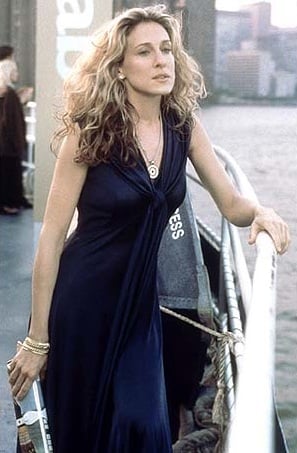 Another great vintage dress on Carrie. I loved her long medallion necklace and tried to find one just like it.
Wedding Belle
Meet Mrs. Trey MacDougal.
Gotta Love Samantha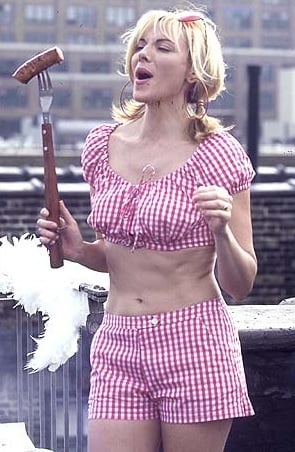 "Who wants a weiner?!"