As the saying goes, rules are meant to be broken. And when that rule is an antiquated restriction on what a woman can wear, that's a case where it needs to be broken, smashed, exploded, and burned.
That's exactly what birthday girl Charlize Theron [1] did this Summer when time after time she proved that age is just a number. And she's in good company! Stars like Cameron Diaz [2] and Jennifer Lopez [3] aren't adhering to credos that say women over 40 can't wear minis, bare their midriffs, or just be the generally sexy stars that they are [4]. Since they often pull off these sultry designs better than women half their age, we have to ask: how can these looks be wrong when they feel so right? And while a lady never reveals her age, we have a feeling these stars wouldn't mind us sharing — because they look so darn good!
Charlize Theron at 39 (Now 40)
Charlize proved that fashion can be fun at any age when she turned heads in this colorful minidress.
Sandra Bullock at 49 (Now 51)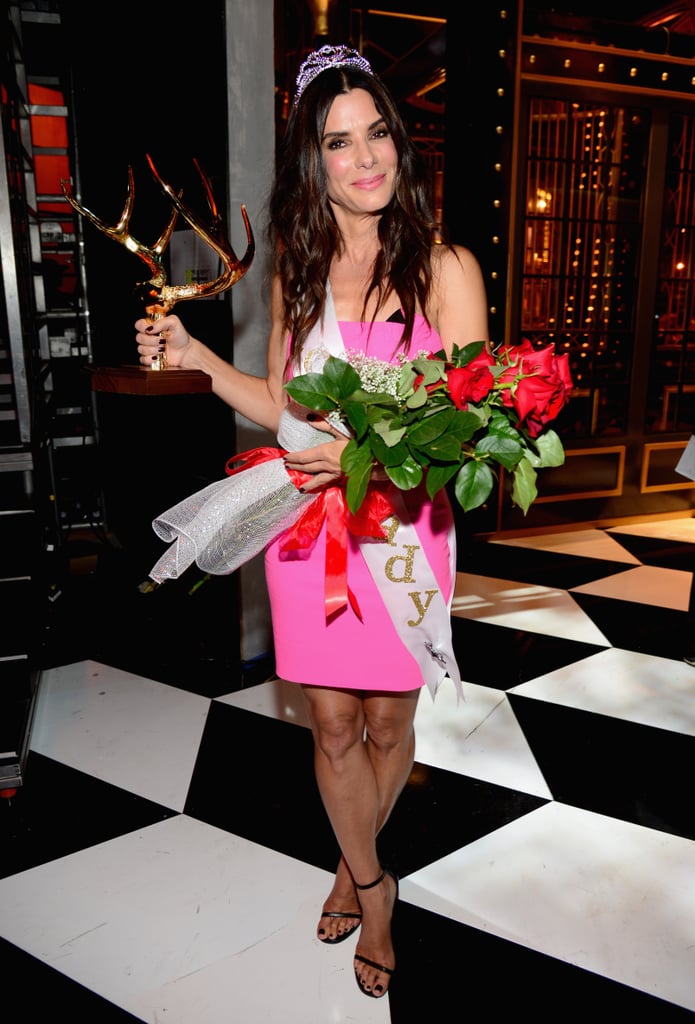 Sandra Bullock [5] took the stage at the Guys Choice Awards in a neon mini that could only be described as, well, hot.
Gwyneth Paltrow at 41 (Now 42)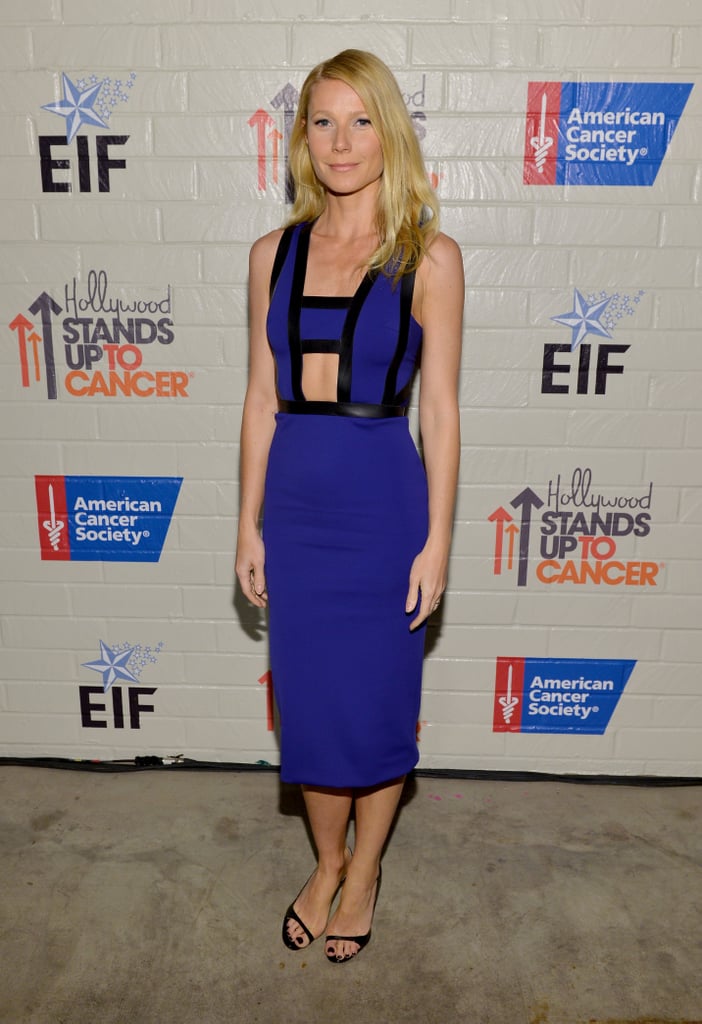 Every 41-year-old might not want to bare their midriff like Gwyneth Paltrow [6], but how many 41-year-olds (let alone 21-year-olds) do you know who have abs like Gwyneth?
Jennifer Lopez at 44 (Now 46)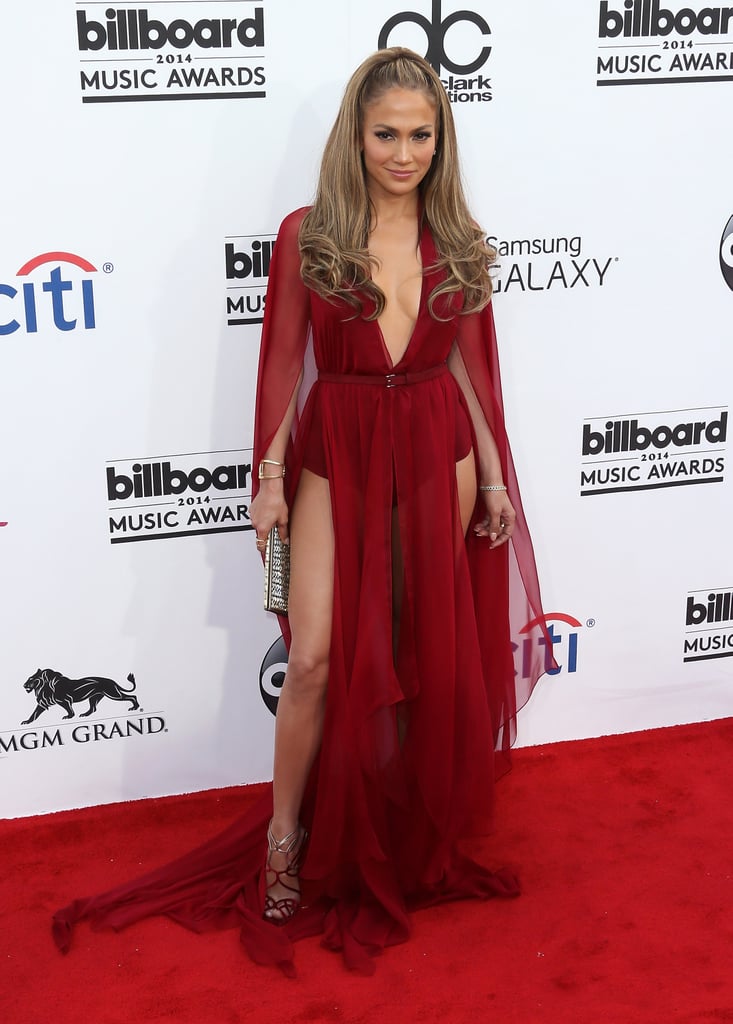 Though Jennifer Lopez [7]'s Donna Karan gown at the Billboard Music Awards was indisputably hot, it's impossible to say whether it was definitively her sexiest look ever [8] — she's just had so many of them!
Salma Hayek at 47 (Now 48)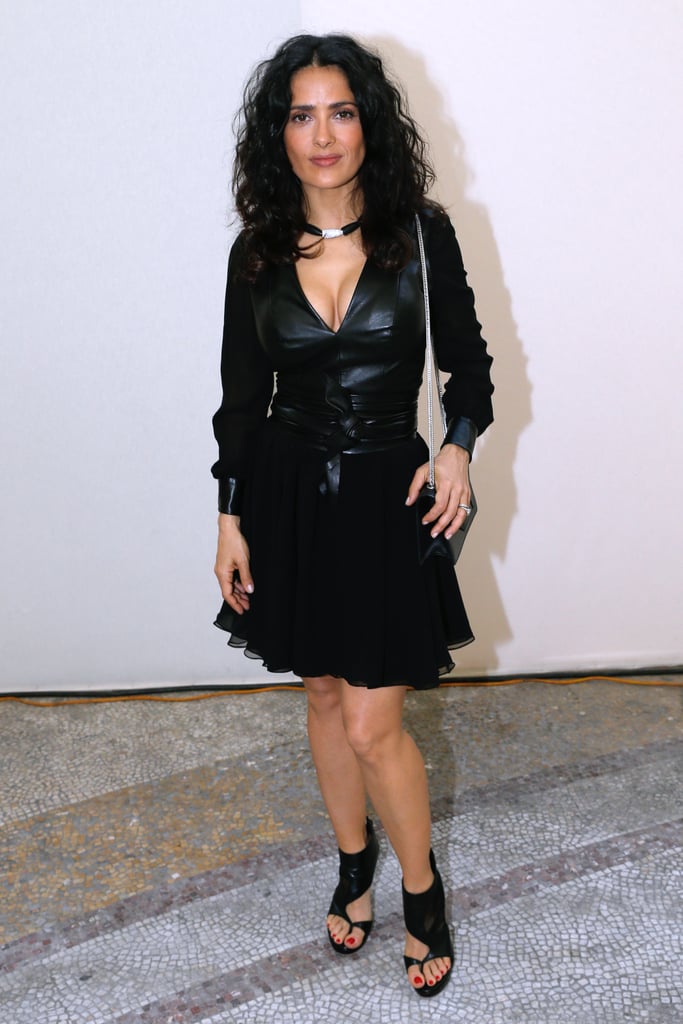 Salma Hayek [9]'s known for her curves, and she has yet to stop embracing them.
Sofia Vergara at 41 (Now 43)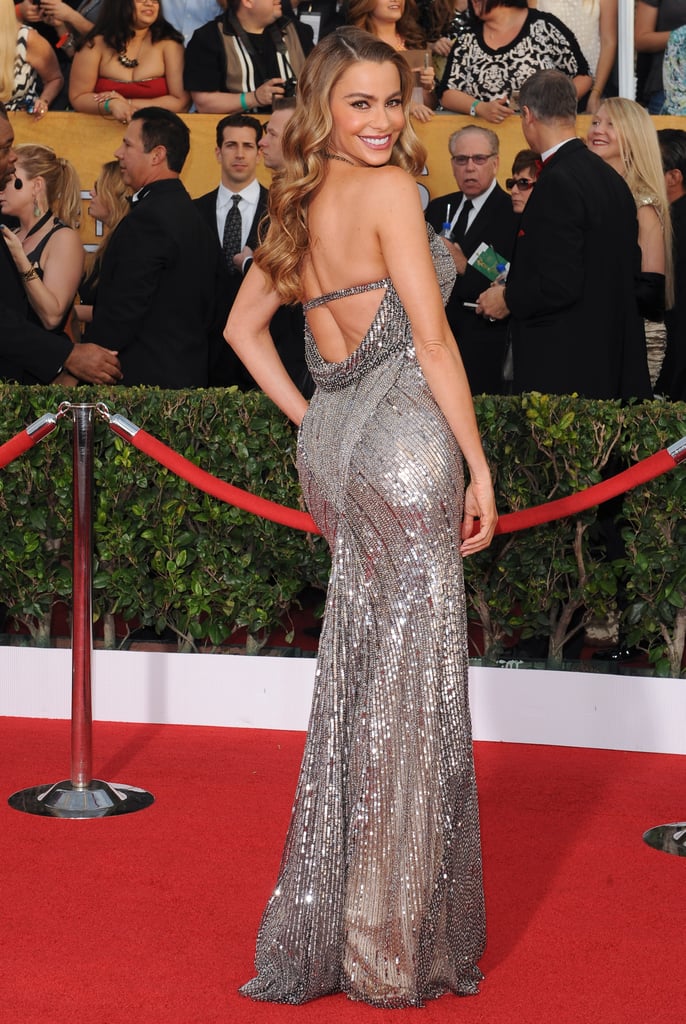 The same could be said for the ever-spicy Sofia Vergara.
Halle Berry at 47 (Now 48)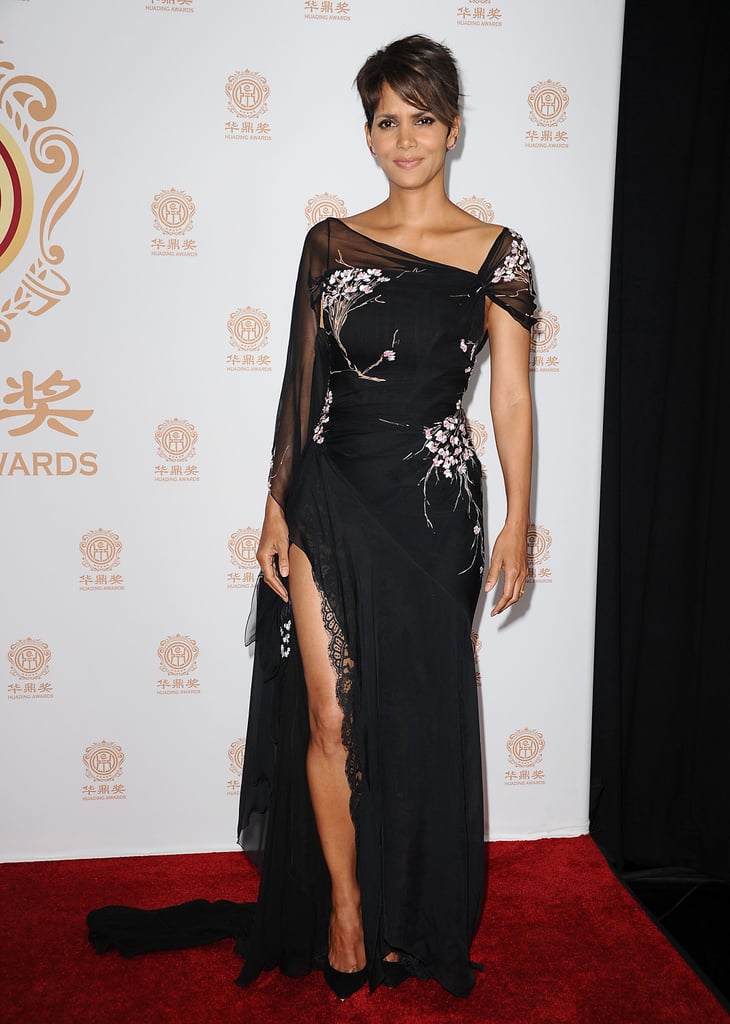 Erring on the more demure end of the spectrum, Halle Berry [10] kept things sexy with a sky-high thigh slit.
Kate Beckinsale at 40 (Now 42)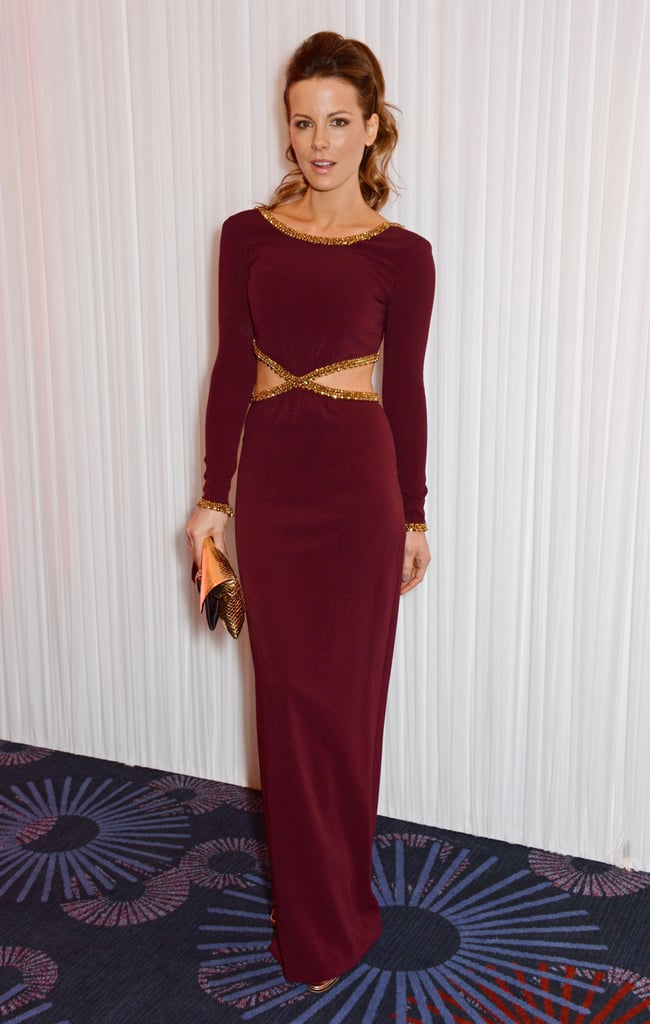 If you thought the front of Kate Beckinsale [11]'s gown was sultry, a 90-degree spin revealed a completely open back.
Naomi Watts at 45 (Now 46)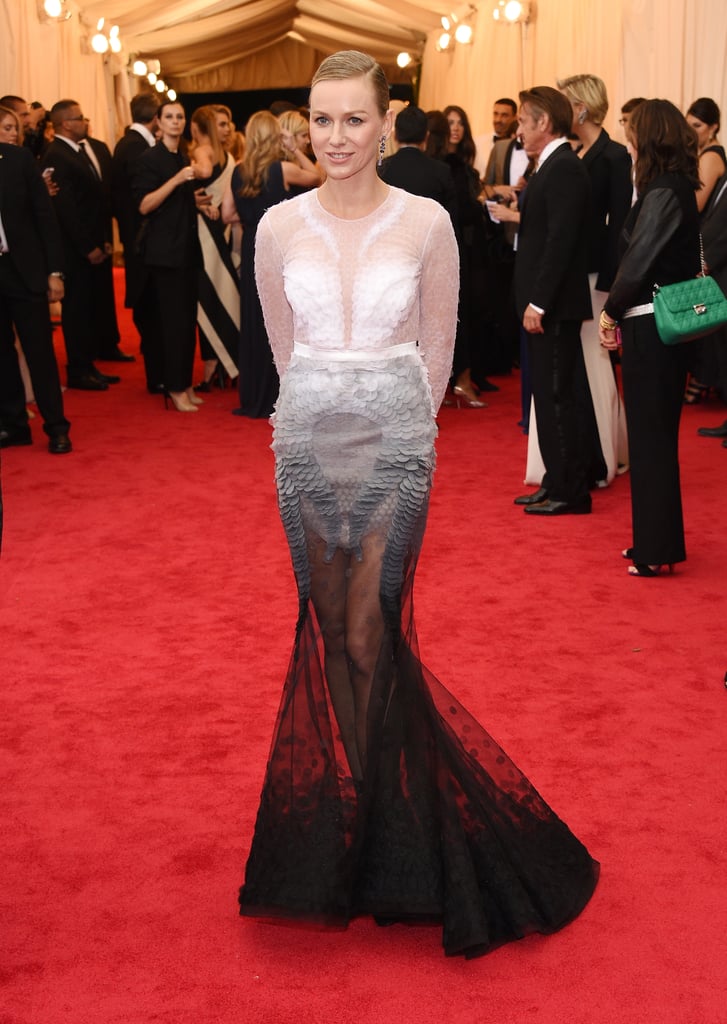 Naomi Watts [12] channeled her inner Beyoncé [13] in Givenchy at this year's Costume Institute Gala at the Metropolitan Museum of Art [14].
Julianne Moore at 53 (Now 54)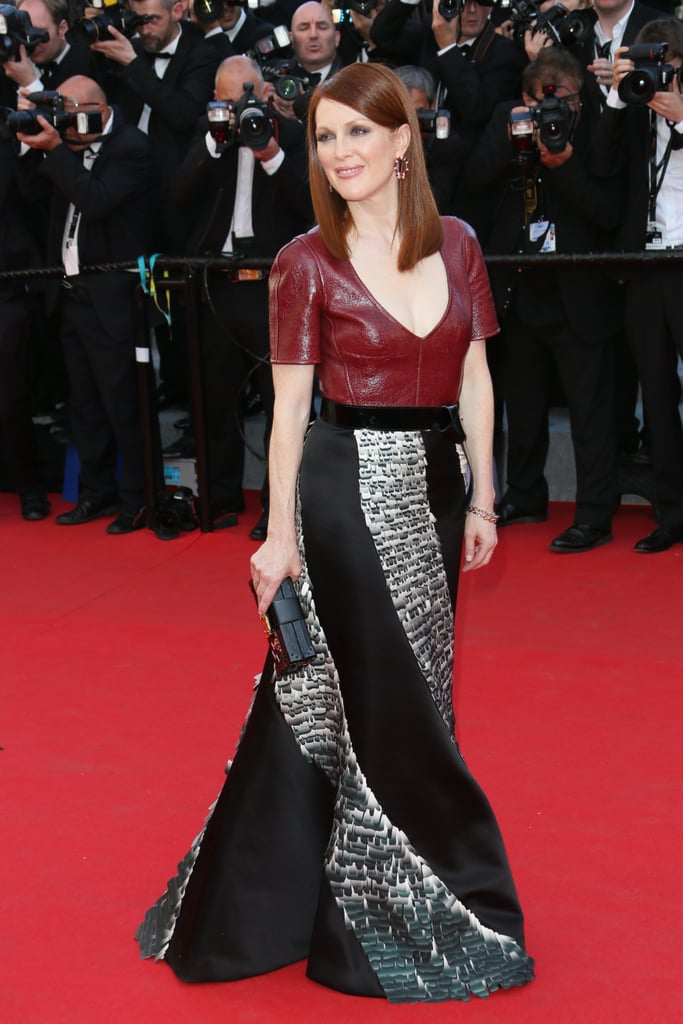 No princess gowns here! Julianne Moore walked on the edge when she attended the Cannes Film Festival in her plunging leather Louis Vuitton gown.
Elizabeth Banks at 40 (Now 41)
There was no shortage of sexy when Elizabeth Banks attended the Vanity Fair Oscars bash in hint of midriff and a sprinkle of feathers.
Cameron Diaz at 41 (Now 42)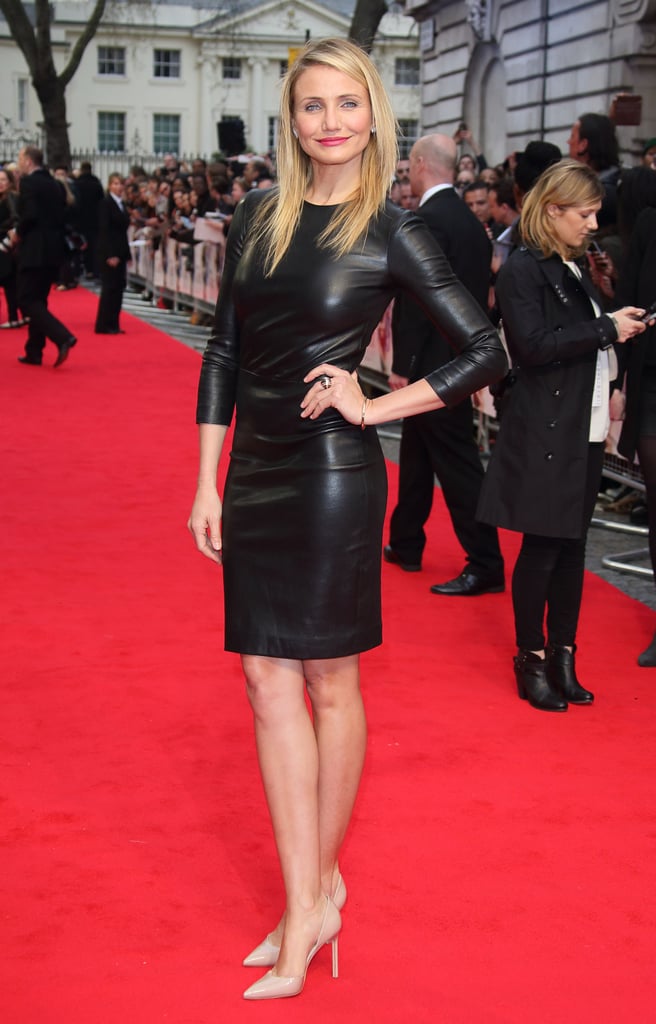 Cameron Diaz [15] intimidated by other women? Not so much. The actress blew away the competition at the UK premiere of The Other Woman in a sexy leather sheath.
Jennifer Aniston at 45 (Now 46)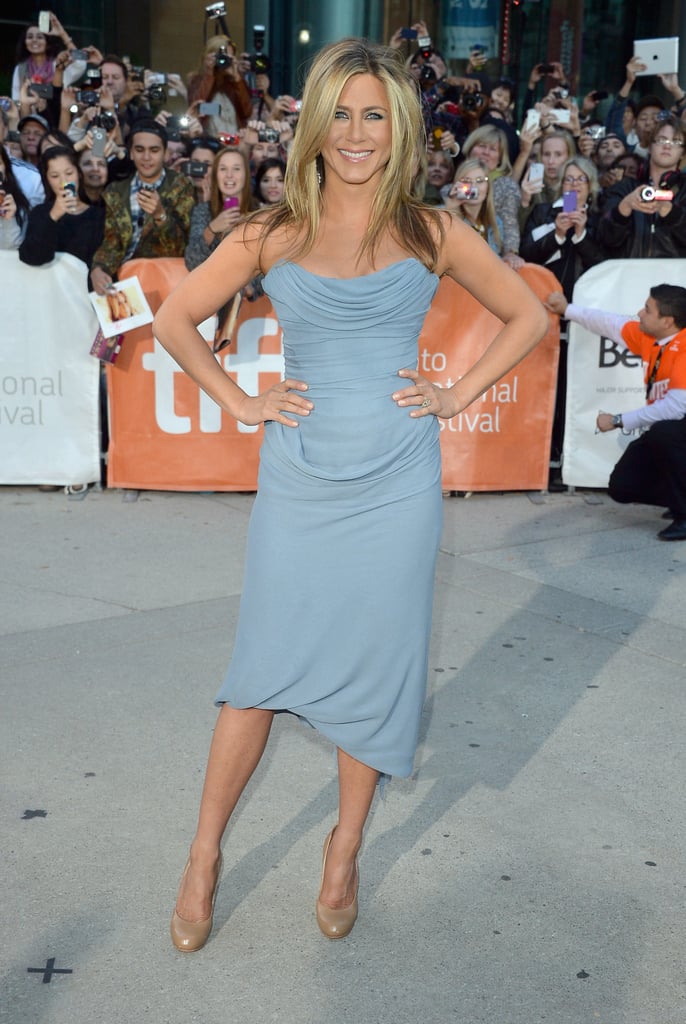 Va-va-va-voom! Jennifer Aniston [16] had curves for days in her draped Vivienne Westwood design at the Toronto Film Festival Life of Crime premiere.
Sharon Stone at 56 (Now 57)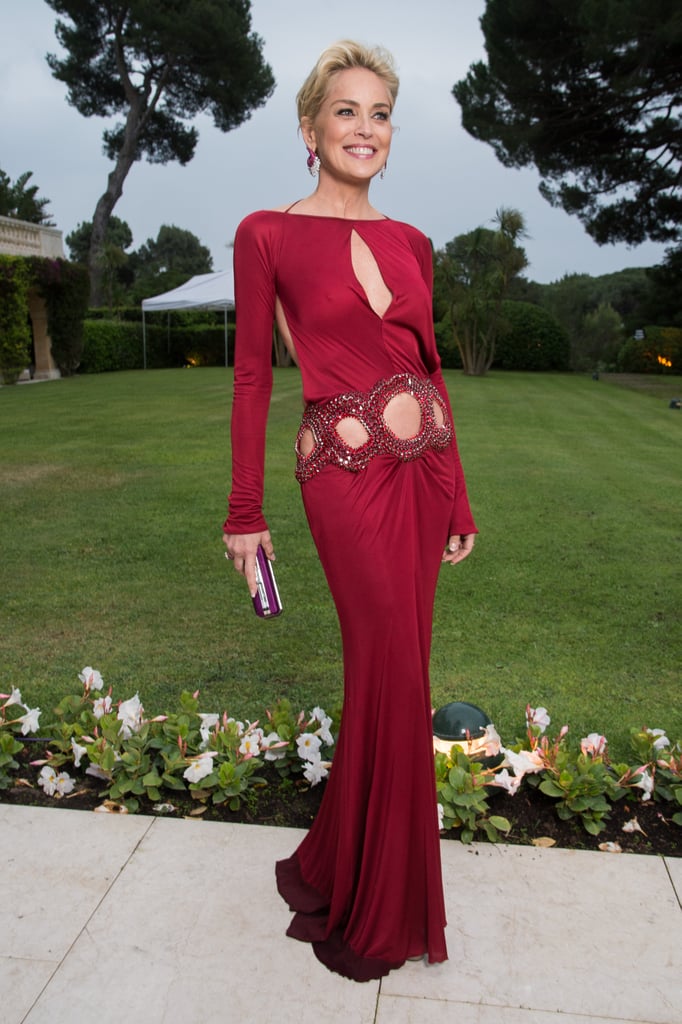 To quote another famous shorn blonde [17], Sharon Stone [18] "can't stop, won't stop" — nor should she!