One of our most hotly anticipated weeks of the year is finally upon us. No, not Fashion Week, silly. Shark Week. Starting Aug. 10, we'll be tuning in to see all the fin-tastic footage The Discovery Channel has to offer, so why not dress the part? In advance of all the Shark Week viewing parties, we're sinking our teeth into some seriously Jaws-dropping accessories, from quirky charm bracelets to prebitten swimsuits to graphic (luckily, not in the literal sense) tees. It's a shark attack of the chicest kind.
Shark Week Style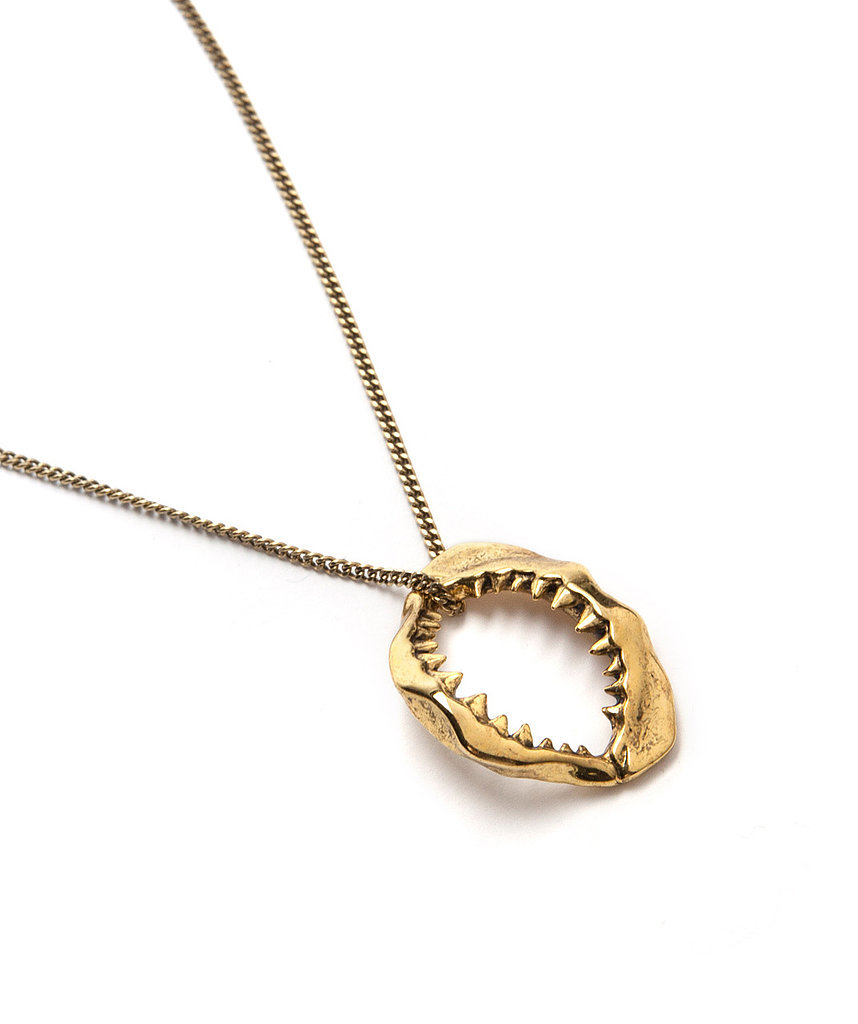 We certainly don't like the idea of shark jaws around our necks, but we'll make an exception for Venessa Arizaga sharky necklace in antique gold [1] ($110, originally $275).
Shark Week Style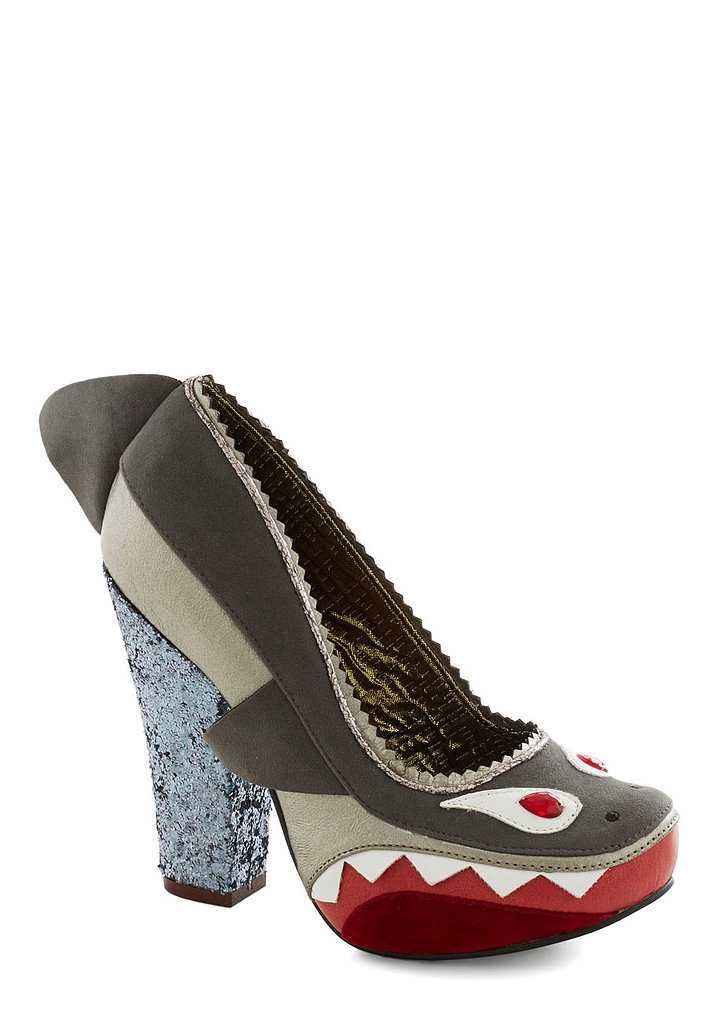 Sure, it's not the best footwear for running from sharknados, but these Irregular Choice shark heels [2] ($159) make a serious style splash.
Shark Week Style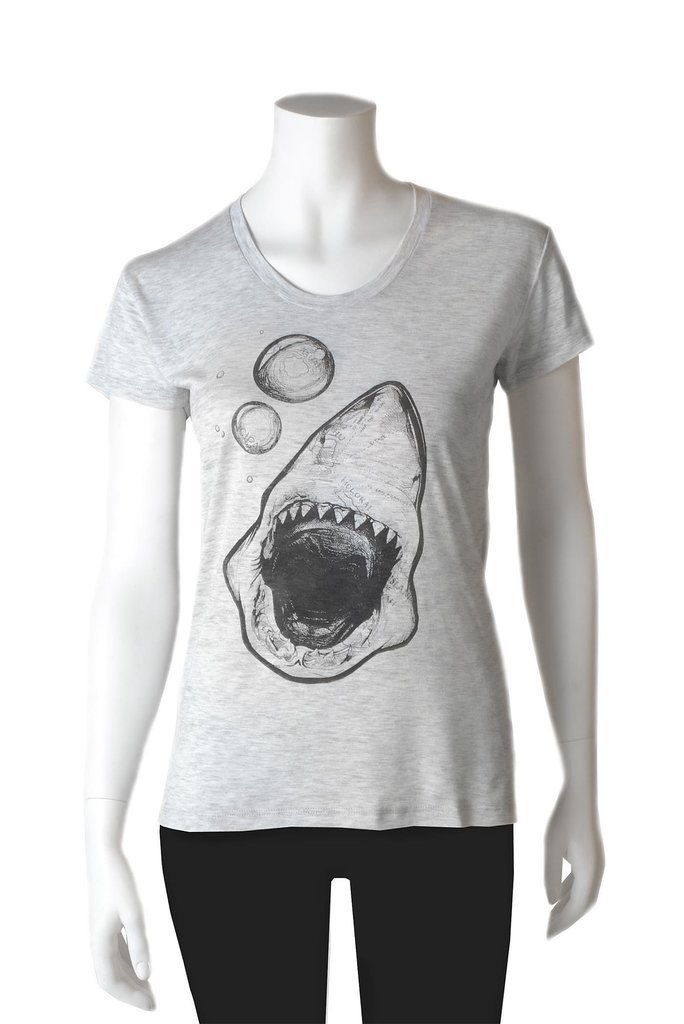 We're going to need a bigger tee. Until then, this Kymerah gray tee [3] ($72) will have to suffice.
Shark Week Style
The best way to soften the bite of the shark illustration on this Migh-T by Kumiko Watari shift dress [4] ($430, originally $614)? With a darling peter pan collar.
Shark Week Style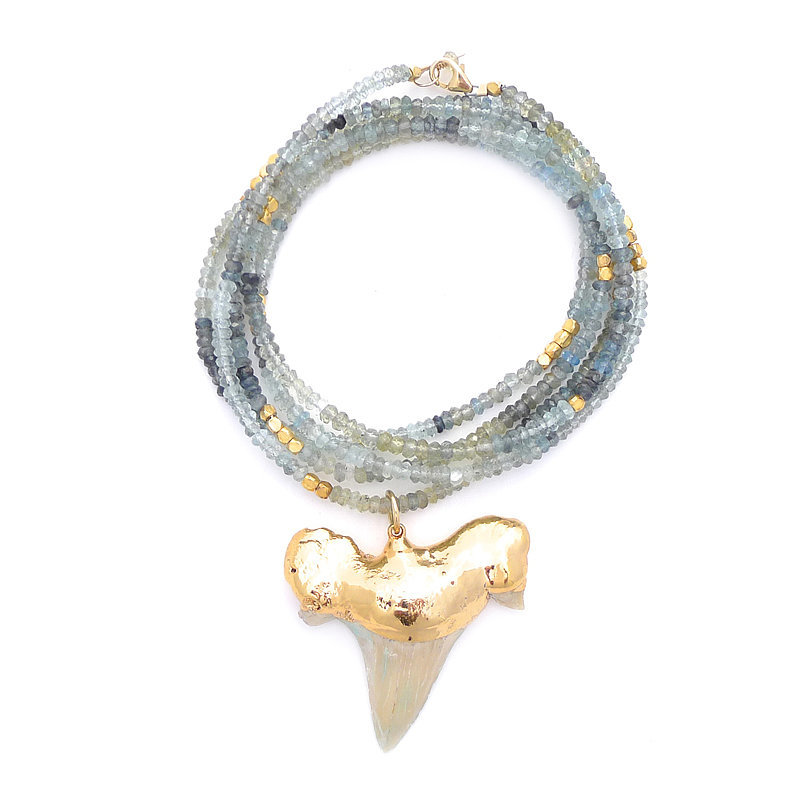 We fell hook, line, and sinker for this Gold & Gray aquamarine beaded bracelet [5] ($405) with a gold-dipped shark tooth pendant.
Shark Week Style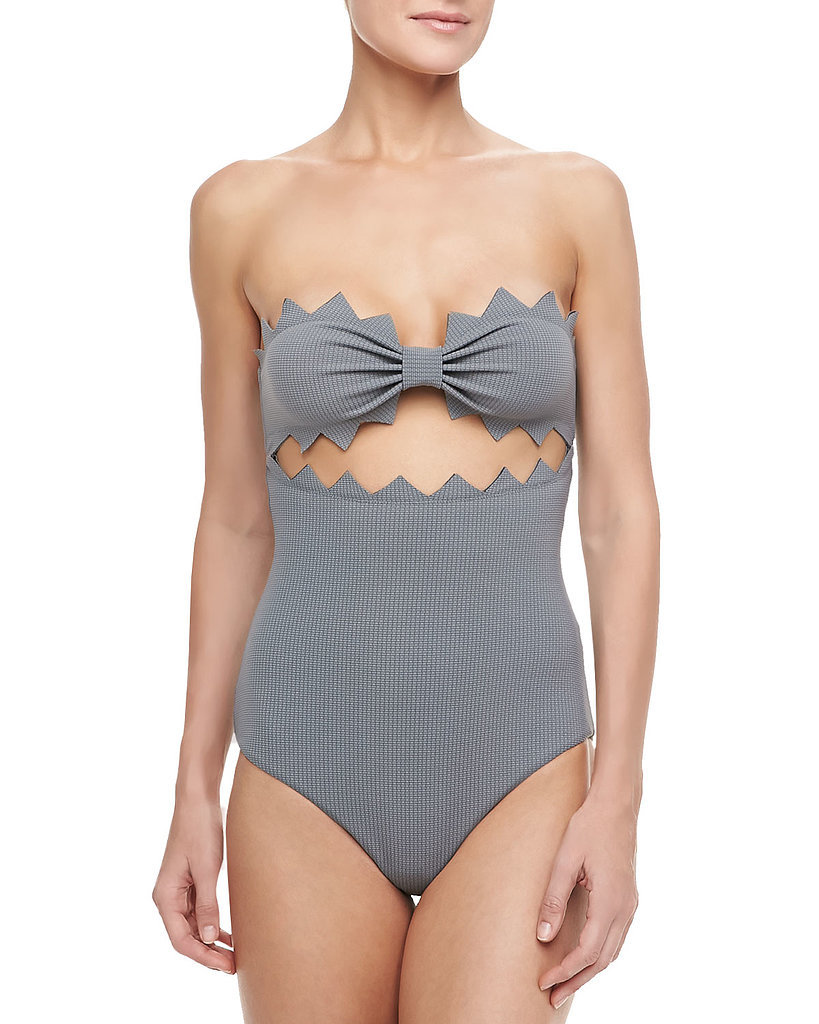 Swim at your own risk in this prebitten Marysia Maui Shark Attack strapless maillot swimsuit [6] ($312).
Shark Week Style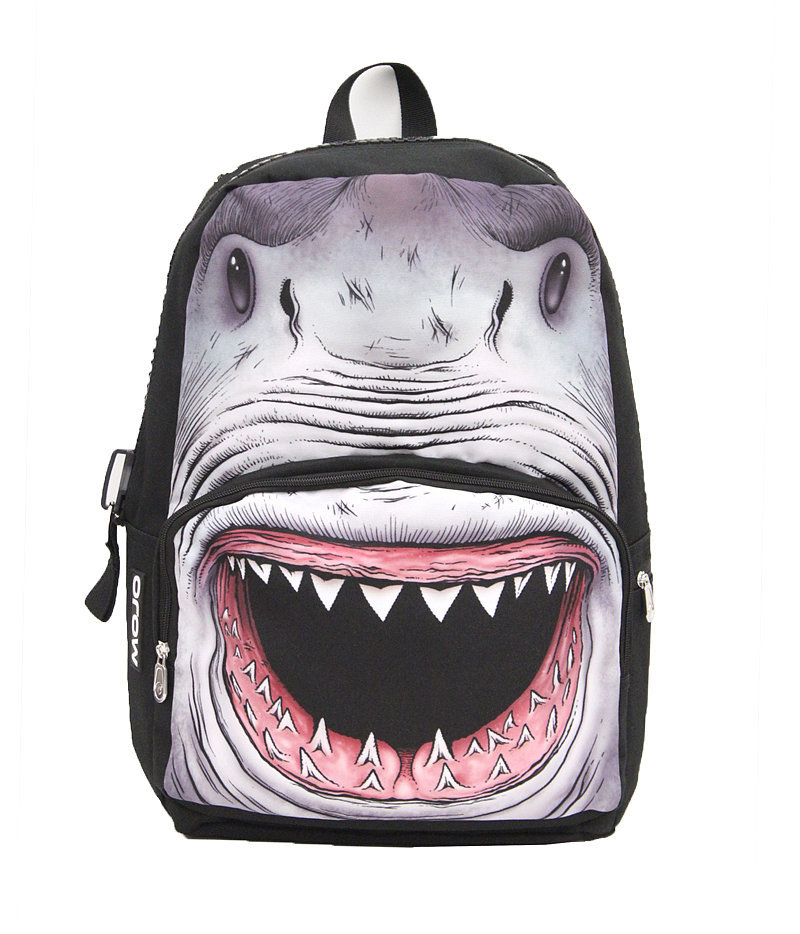 Don't be scared — this Mojo shark backpack [7] ($48) doesn't bite. And it's water resistant, though maybe that's not such a good thing . . .
Shark Week Style
For Shark Week die-hards, might we suggest these Fresh Take Leggings [8] ($25)?
Shark Week Style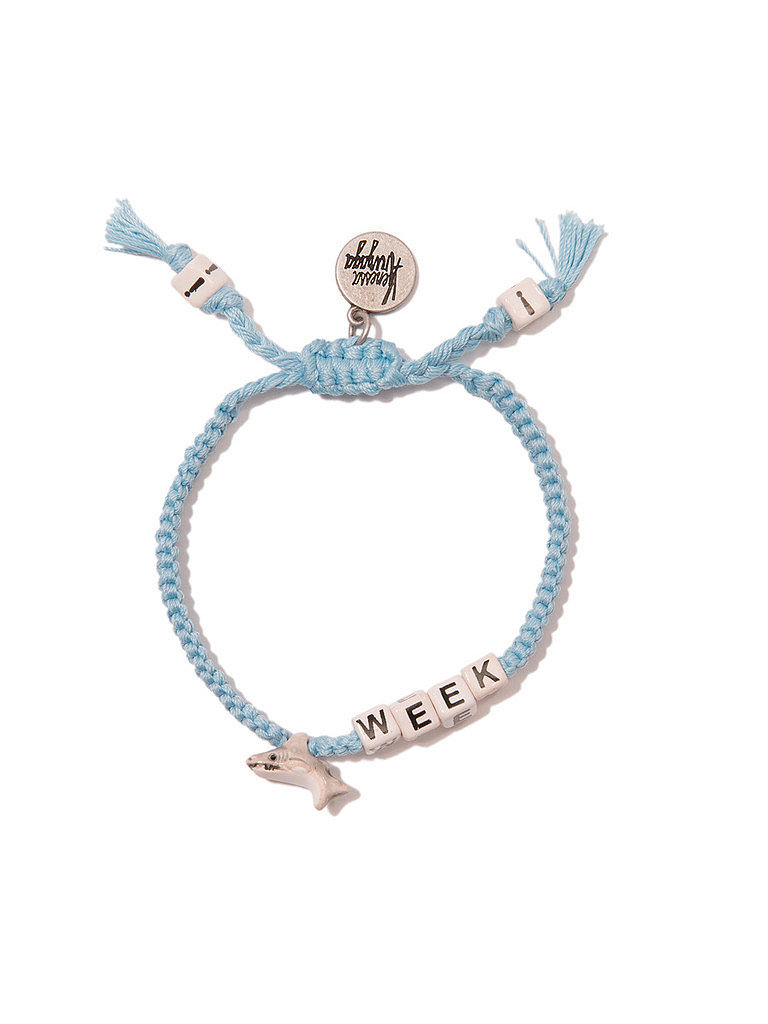 Although this Venessa Arizaga Shark Week charm bracelet [9] ($75) is a touch on-the-nose (or on-the-fin?), it really does say it all.
Shark Week Style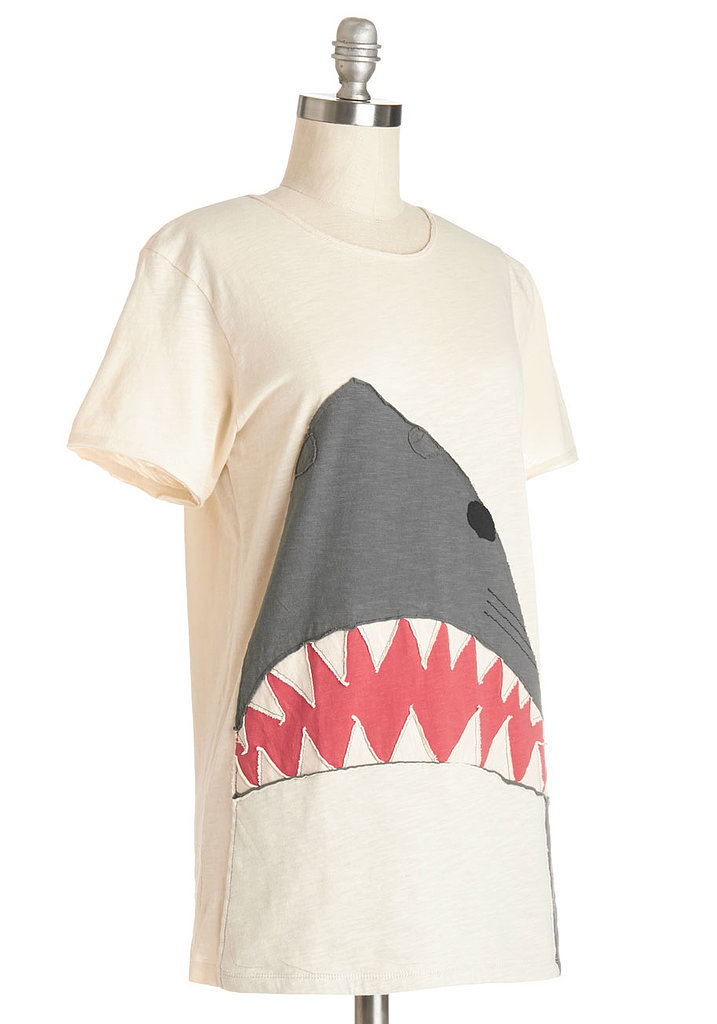 This Heal Athens Lab embroidered shirt [10] ($55) might just be the fiercest thing you'll ever own.
Shark Week Style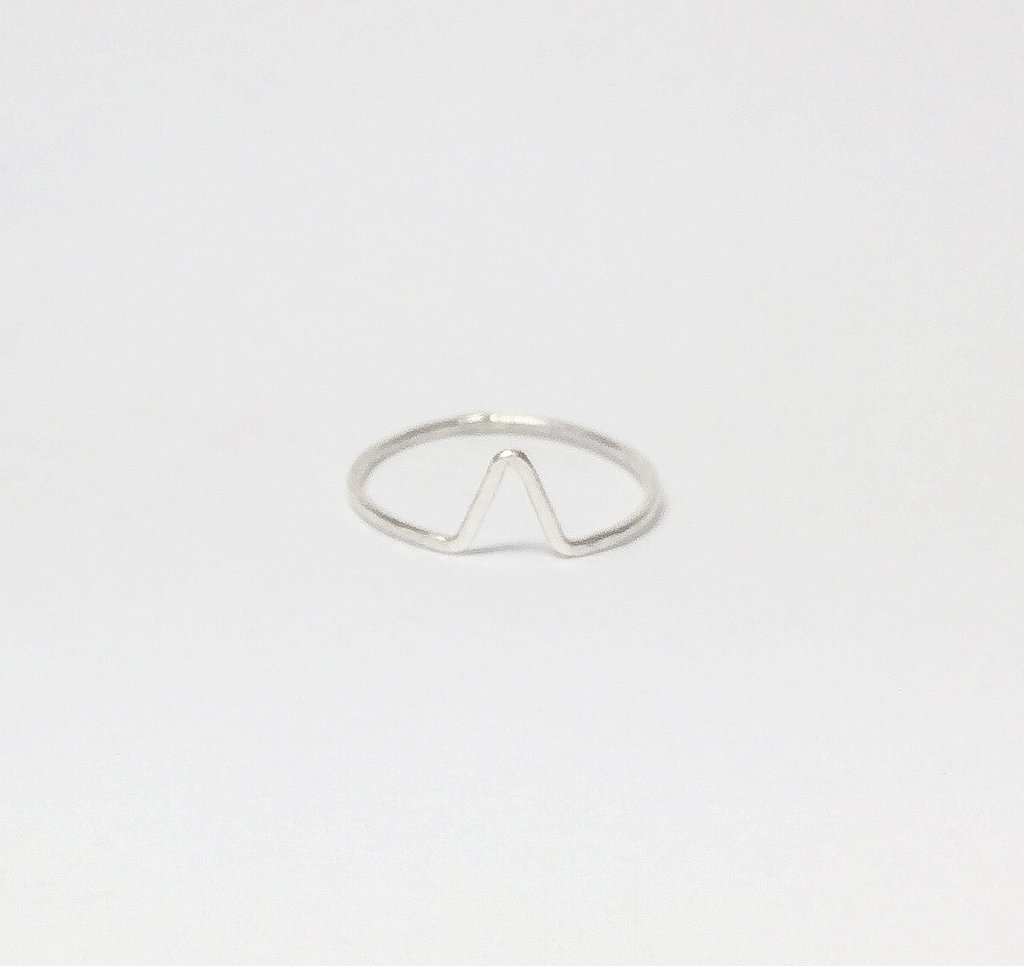 If you love sharks but don't feel the need to draw attention (a Shark Week rookie mistake), try on this subtle OneSixFive fin ring [11] ($46).
Shark Week Style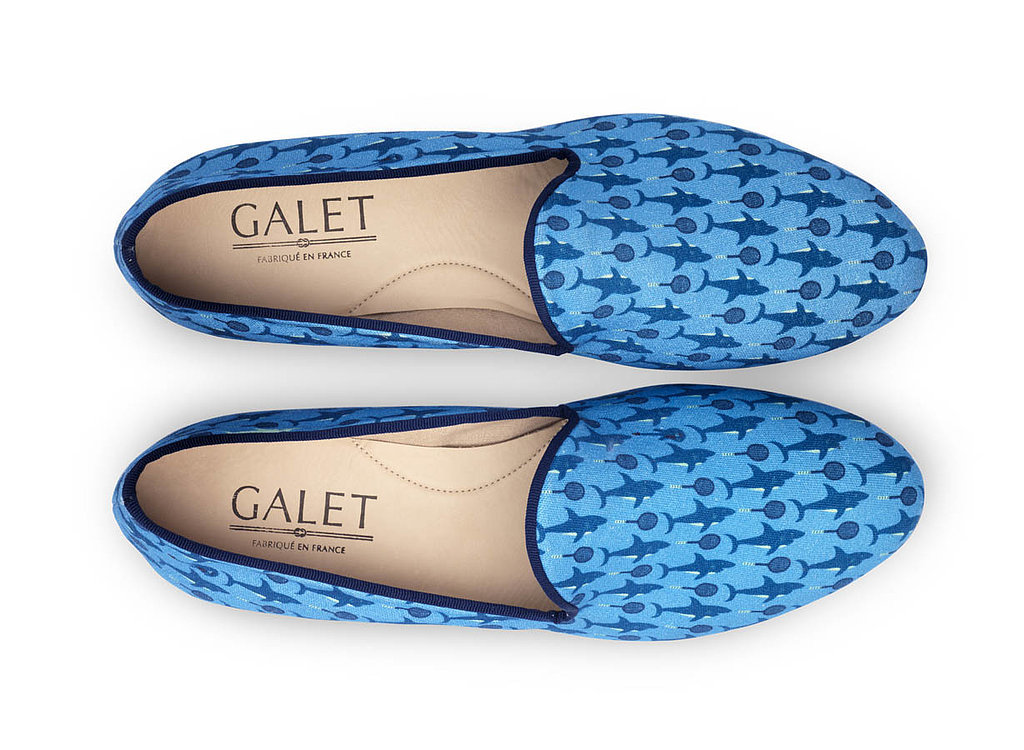 Feeling blue that Shark Week goes by too fast? These whimsical Galet Sharks & Rackets loafers [12] ($375) will perk you right up.
Shark Week Style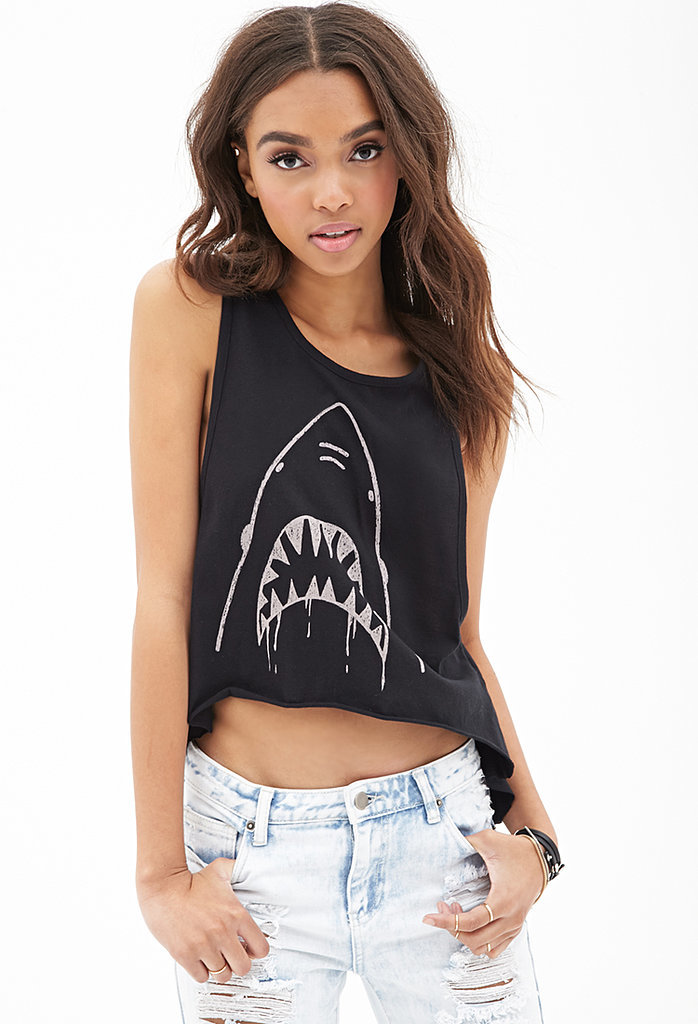 No, a shark didn't sink its teeth into this asymmetrical tank top, but we still love the high-low hemline of this Forever 21 shark muscle tank [13] ($13).
Shark Week Style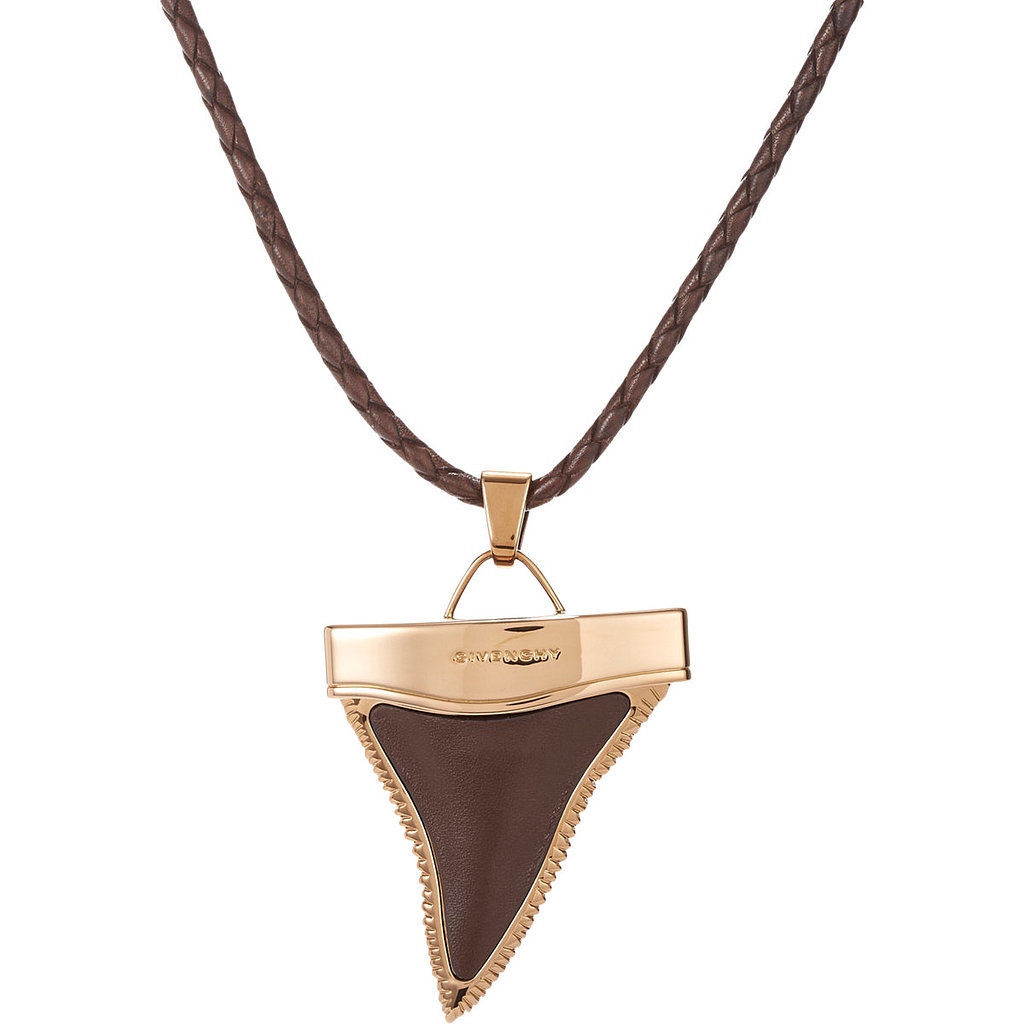 When high fashion meets the high seas, you get this Givenchy braided leather necklace with shark's tooth pendant [14] ($1,145).
Shark Week Style
Dress the part from the ankles down with these Grab a Bite socks [15] ($10).
Shark Week Style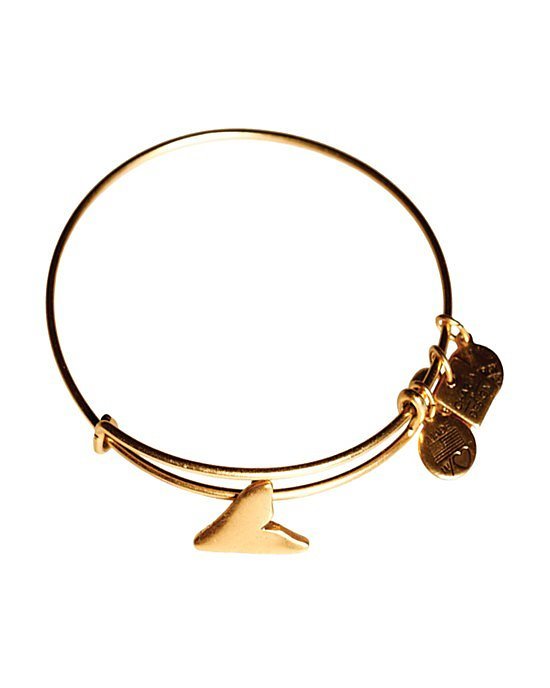 Show the sharks who's boss with this fin-tastic Alex and Ani expandable wire bangle [16] ($28).