We're always proponents of mixing business with pleasure — especially when we can do it with our outfits. Fortunately, it was a look that also featured prominently on a few of our favorite Fall 2014 runways, where sexy sheer skirts were topped with structured blazers and coats. It's a new riff on masculine-meets-femme dressing that admittedly, we don't want to wait to shop.
Instead, we've outfitted our own take on the trend (check it out right here [1]!) — one with pieces you can shop right now and wear straight through to Spring. Just call it instant gratification — what's better than that?
Source: IMAXtree [2]
Milly Fall 2014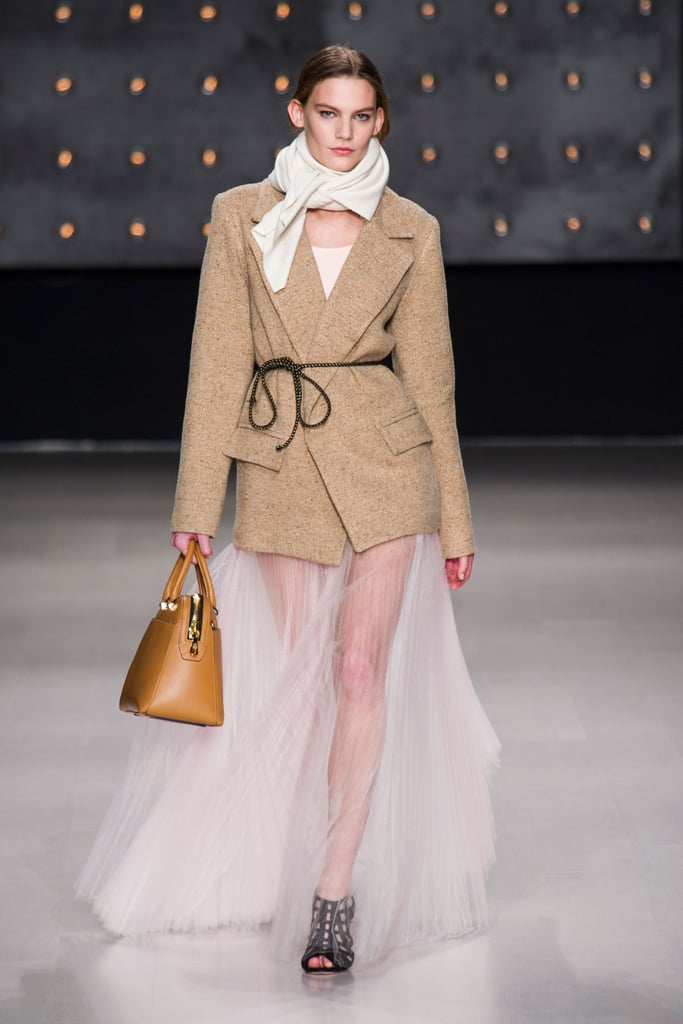 Donna Karan Fall 2014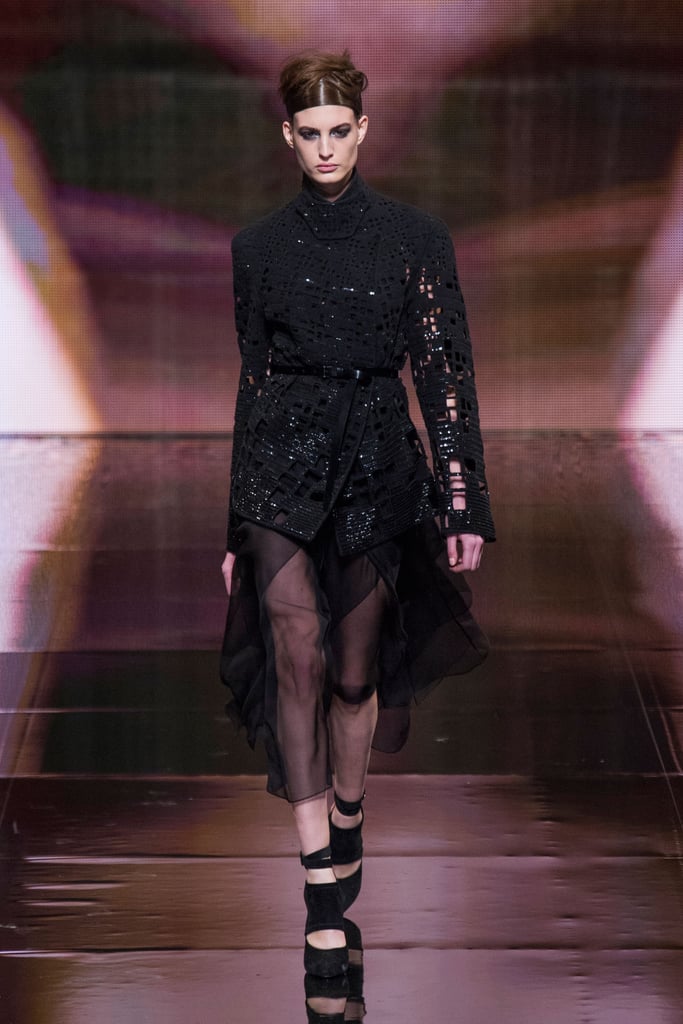 Donna Karan Fall 2014
Theory Fall 2014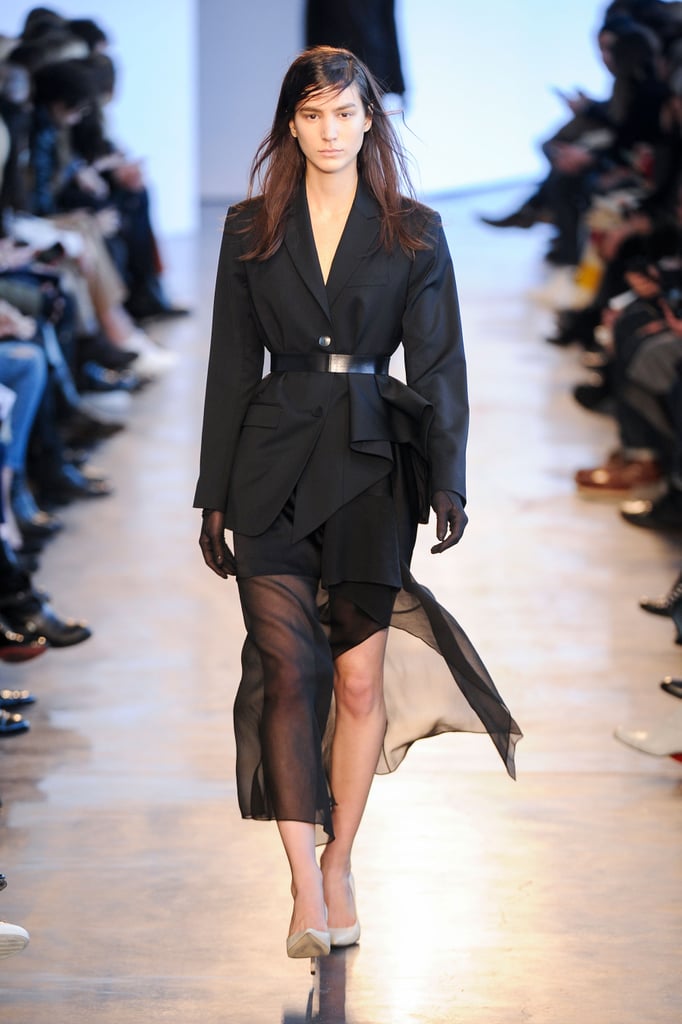 Theory Fall 2014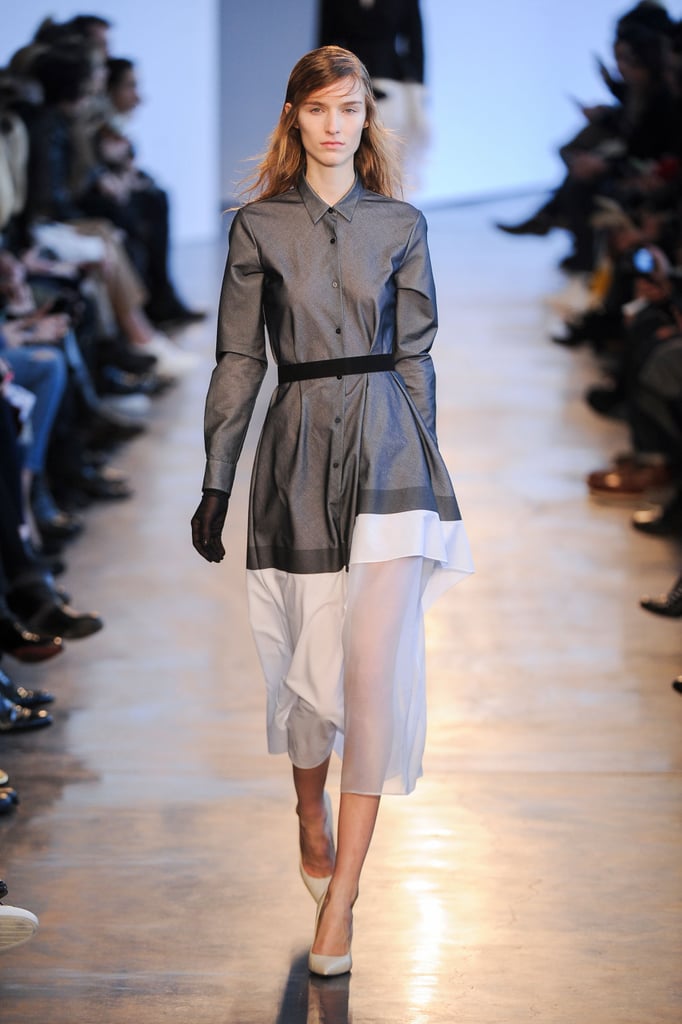 Theory Fall 2014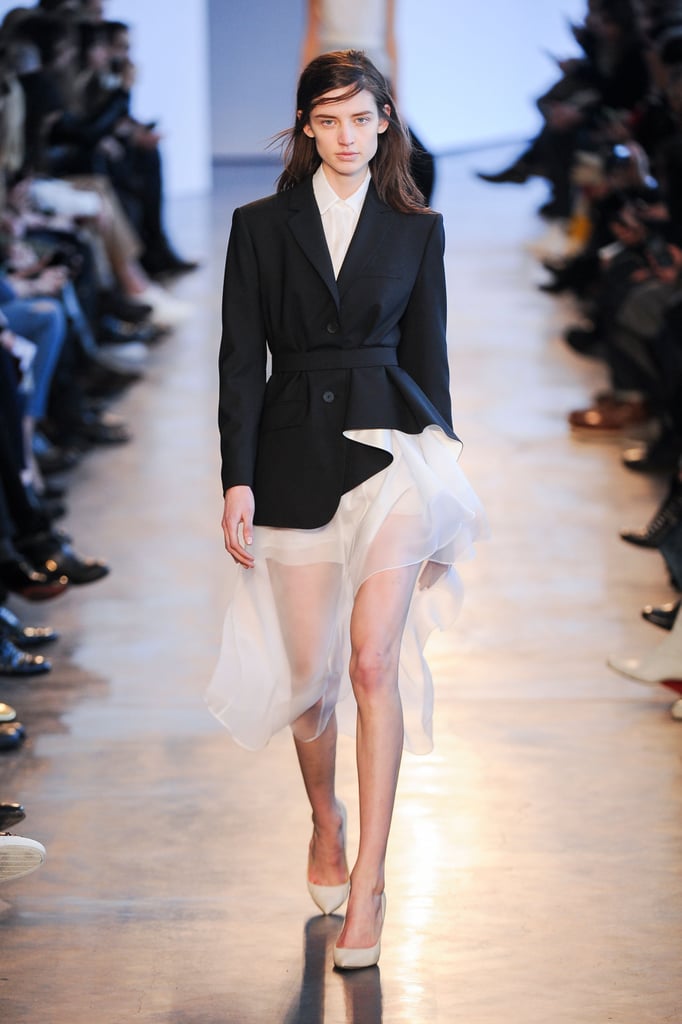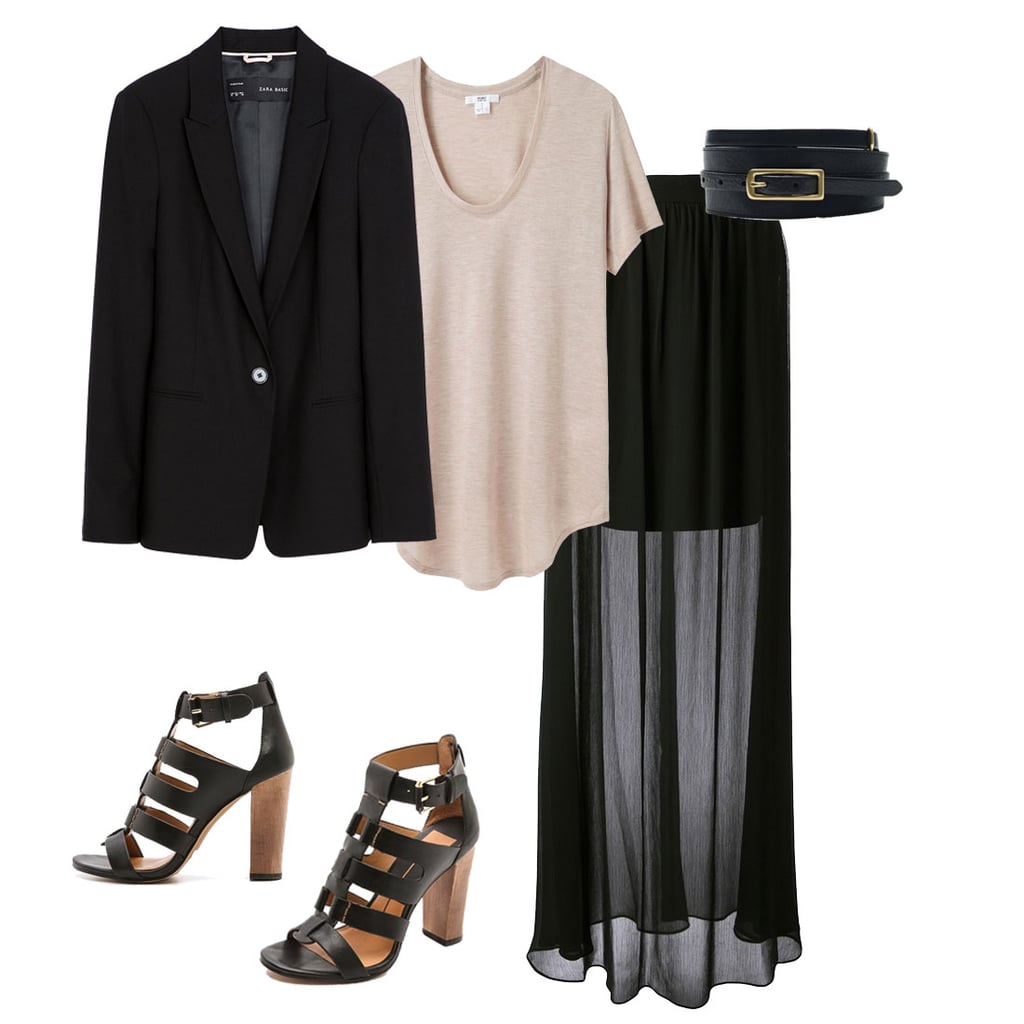 We love the nod to sexy on bottom and the sophisticated finish up top. Even more, it's completely figure flattering when you follow the runway and cinch the waist with a belt. Style it now with tights and booties, and wear it right into Spring with a pair of cutout sandals.
Shop the look:
Zara Cool Wool Blazer [3] ($80)
Helmut Lang HELMUT scoop-neck tee [4] ($90)
Alice + Olivia sheer skirt [5] ($362)
Club Monaco Marie Belt [6] ($90)
Dolce Vita Niro Cutout Sandals [7] ($159)