Shopping For a Statement Necklace
The Covet List: Erickson Beamon Necklace
Like us on Facebook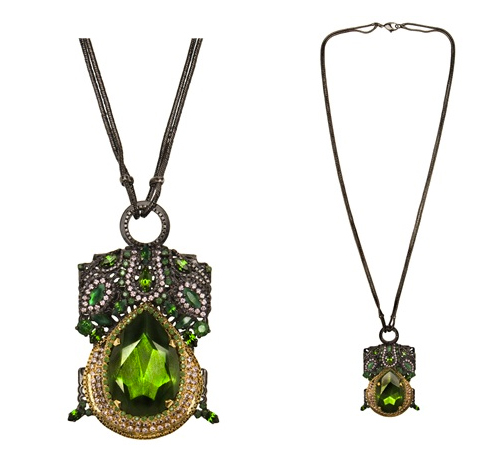 The Piece: Erickson Beamon Green Pendant Necklace

The Investment: $628

Why We Covet: What else would we pair with our white Summer tees? A big statement necklace is the quickest way to dress up a casual Summer outfit, and we love the richness of this necklace. We've also been seeing a lot of green jewelry (read: emeralds) on celebs lately, so this is the right time to go green, in the bejeweled sense.

Check out other items from our Covet List!