Fashion Week often gives way to some of the most creative outfits [1] we've ever seen — so what are the chances you'd see the same piece twice? It turns out, they're pretty high. Regardless of styling prowess and the ever-expansive wardrobes of the fashion elite, sometimes the fashion-savvy just have their eye on the same It bag [2] or great coat.
The best part is seeing who turns up to the shows sporting the same styles — and after nearly a month of street style in full swing, we've spotted quite a few. Flip through to see what hot-ticket items we've seen on more than one fashion insider — and of course, tell us who you think wore it better.
Source: IMAXTREE [3] and Tim Regas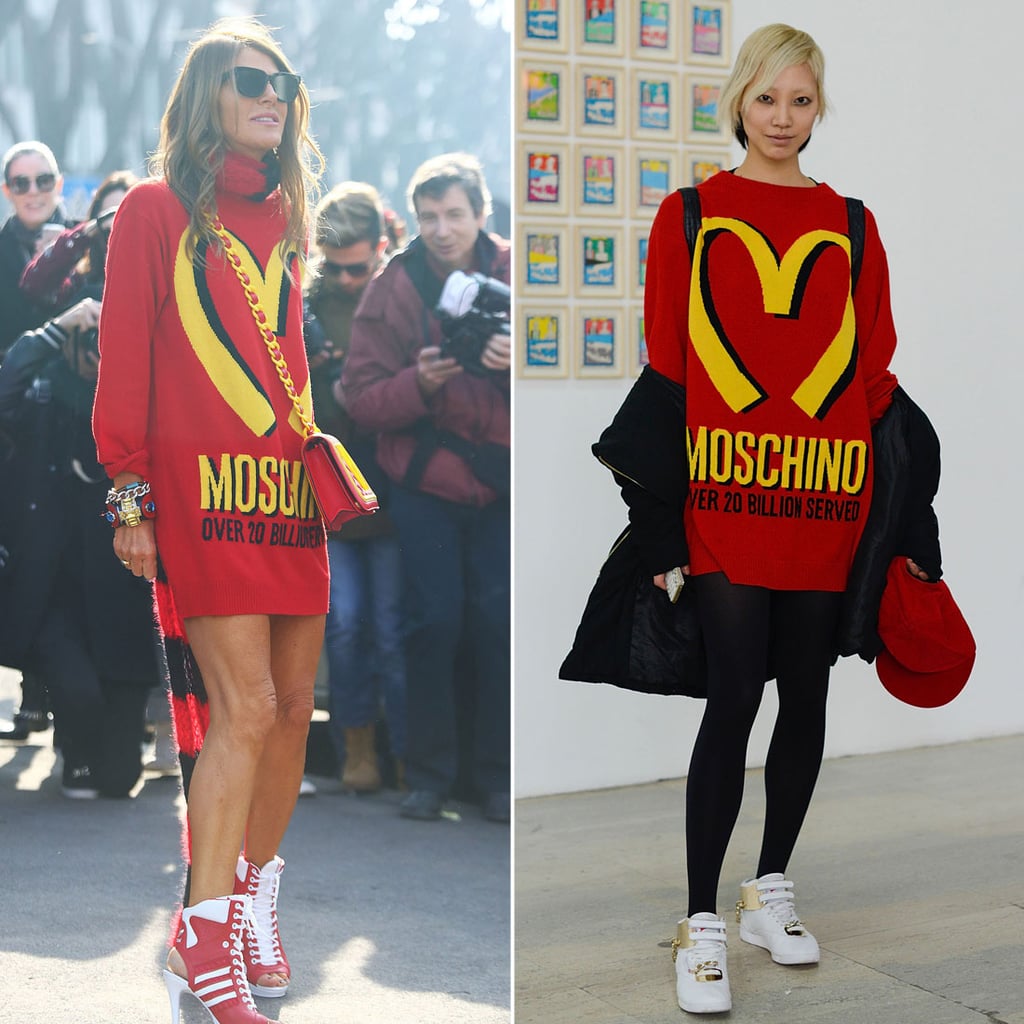 Anna Dello Russo was the first to take this cheeky Moschino look for a spin in Milan, but Soo Joo Park showed off the same jumper not too much later in Paris.
Source: Tim Regas and Getty [4]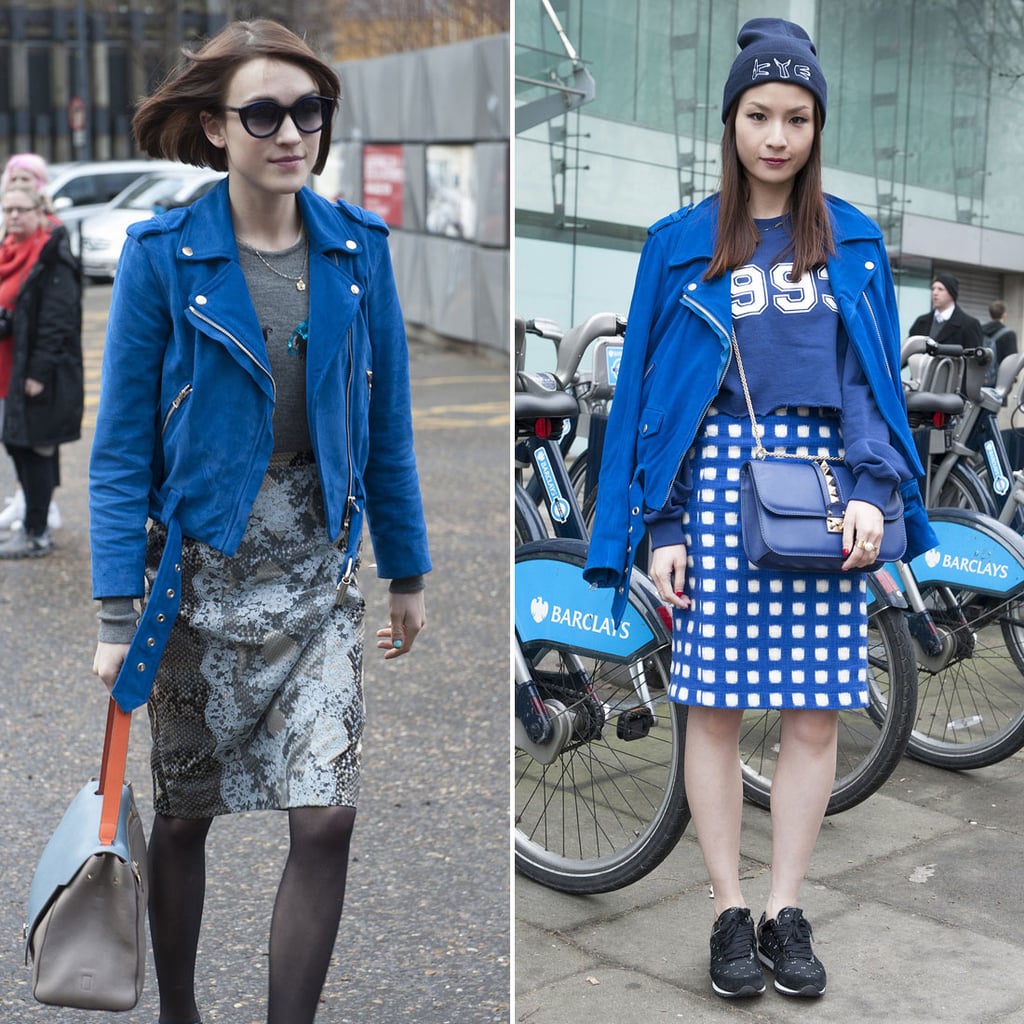 We spied Ella Catliff and another showgoer sporting the same blue suede Acne jacket.
The common denominator for both Hanneli Mustaparta and this attendee's Winter style was a belted pastel pink overcoat.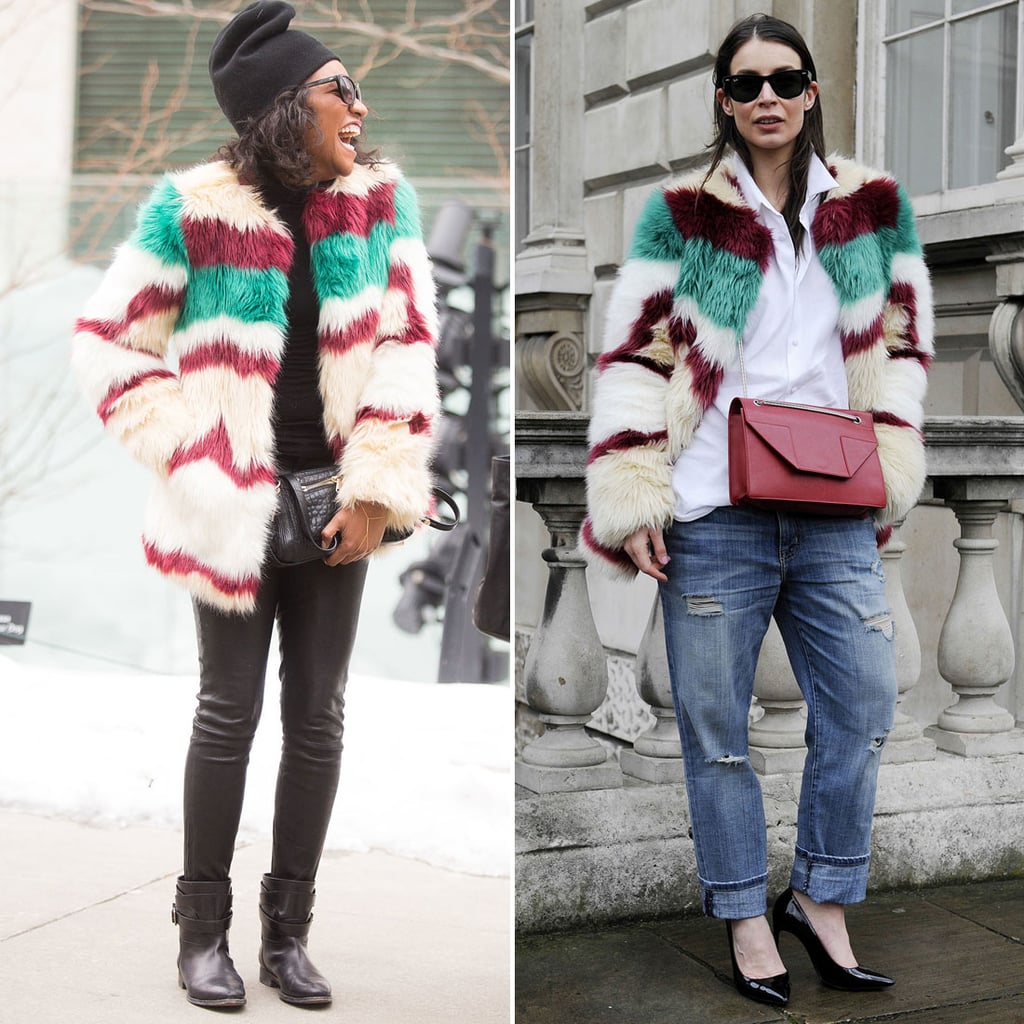 Danielle Prescod and this LFW attendee outfitted easy bottoms with a striped furry topper for the ultimate in statement coats.
Source: Melodie Jeng/The NYC Streets [5] and IMAXTREE [6]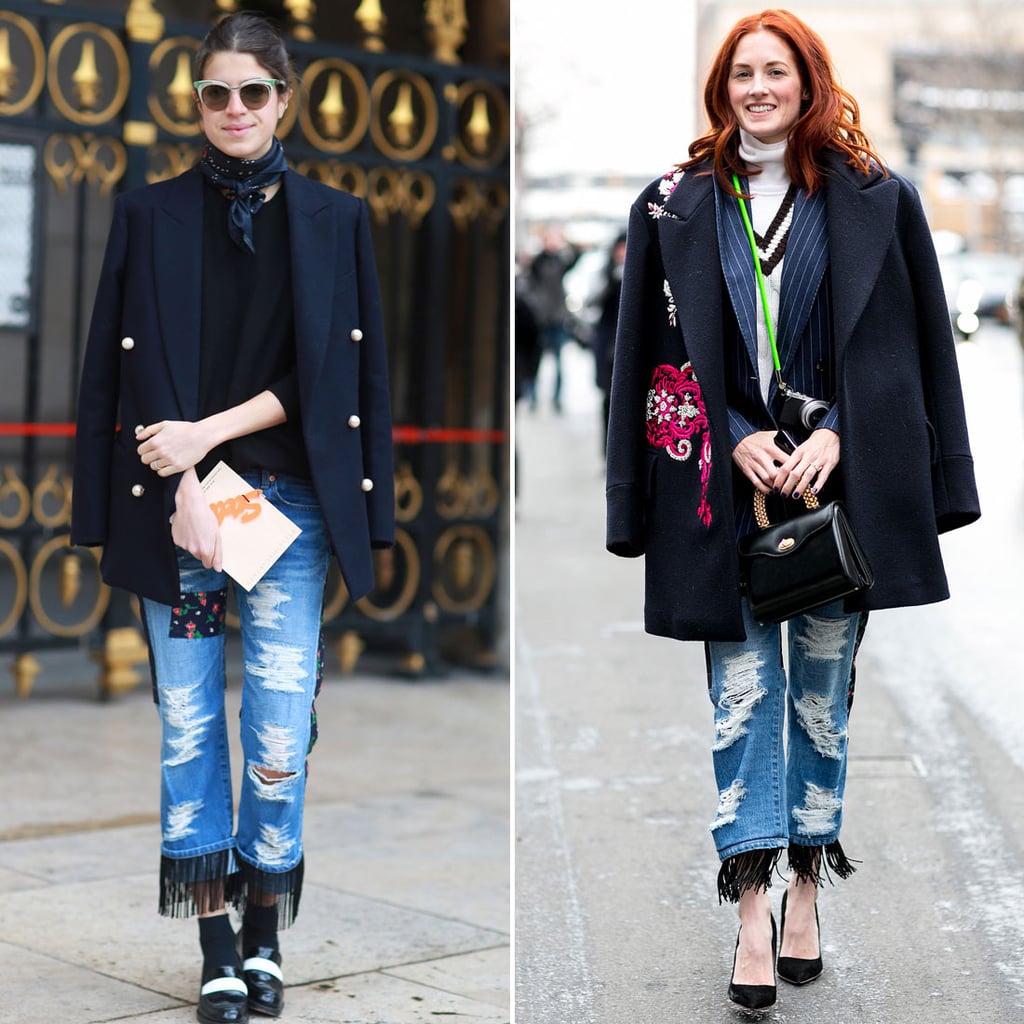 Both Leandra Medine and Taylor Tomasi Hill were on the same wavelength when it came to selecting quirky-cool Junya jeans and structured blazers to top them off.
Source: Tim Regas and IMAXTREE [7]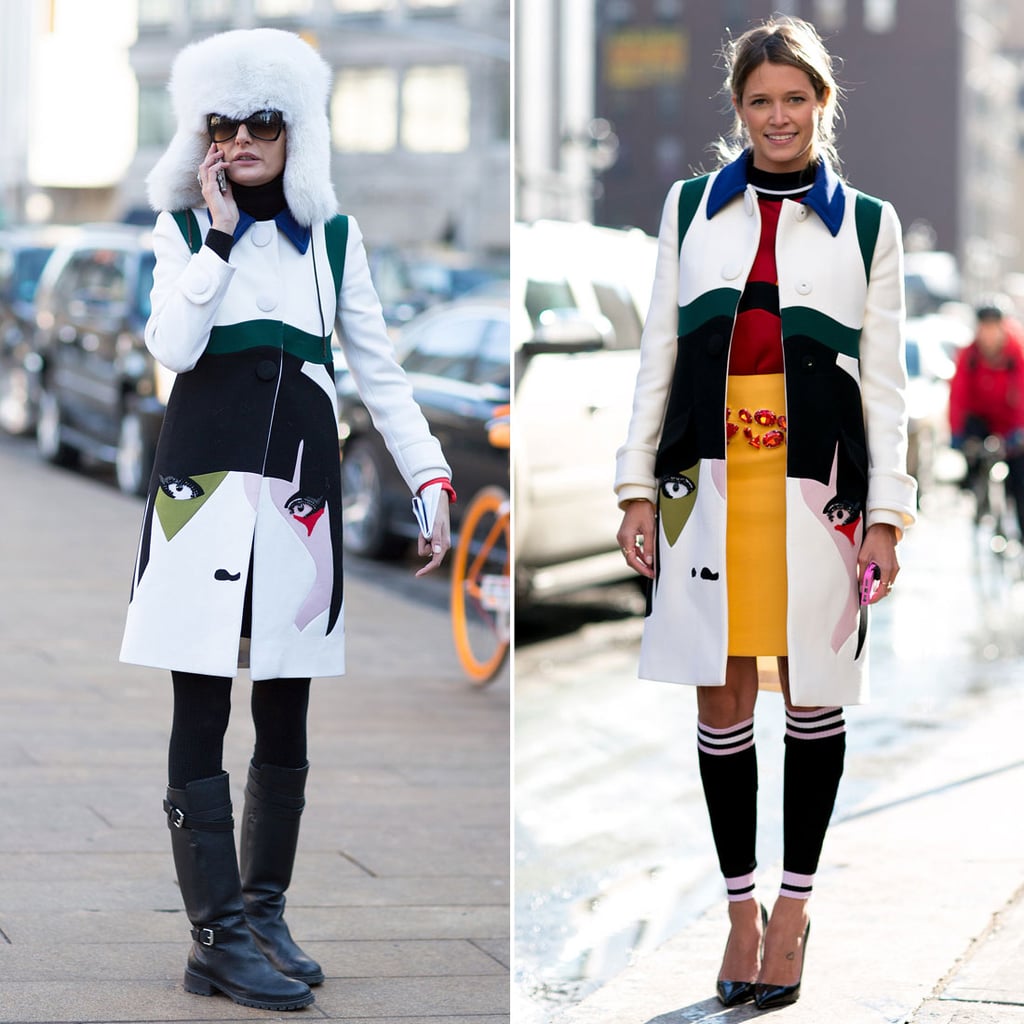 Giovanna Battaglia and Helena Bordon both made use of Prada's Spring '14 collection with their bold face-emblazoned coats.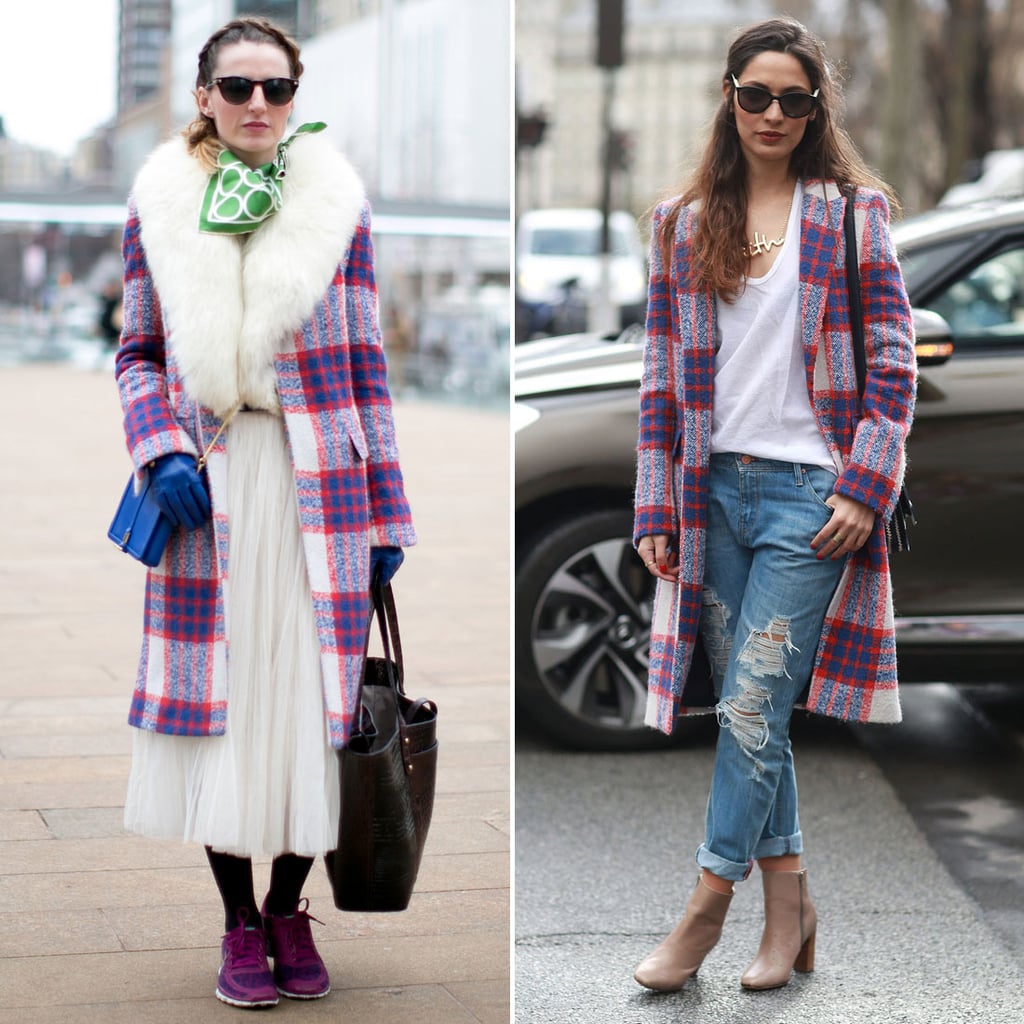 One showgoer in NYC shopped the same plaid coat as this attendee in Paris. We can hardly blame them for being drawn to the chic topper.
Source: Tim Regas and IMAXTREE [8]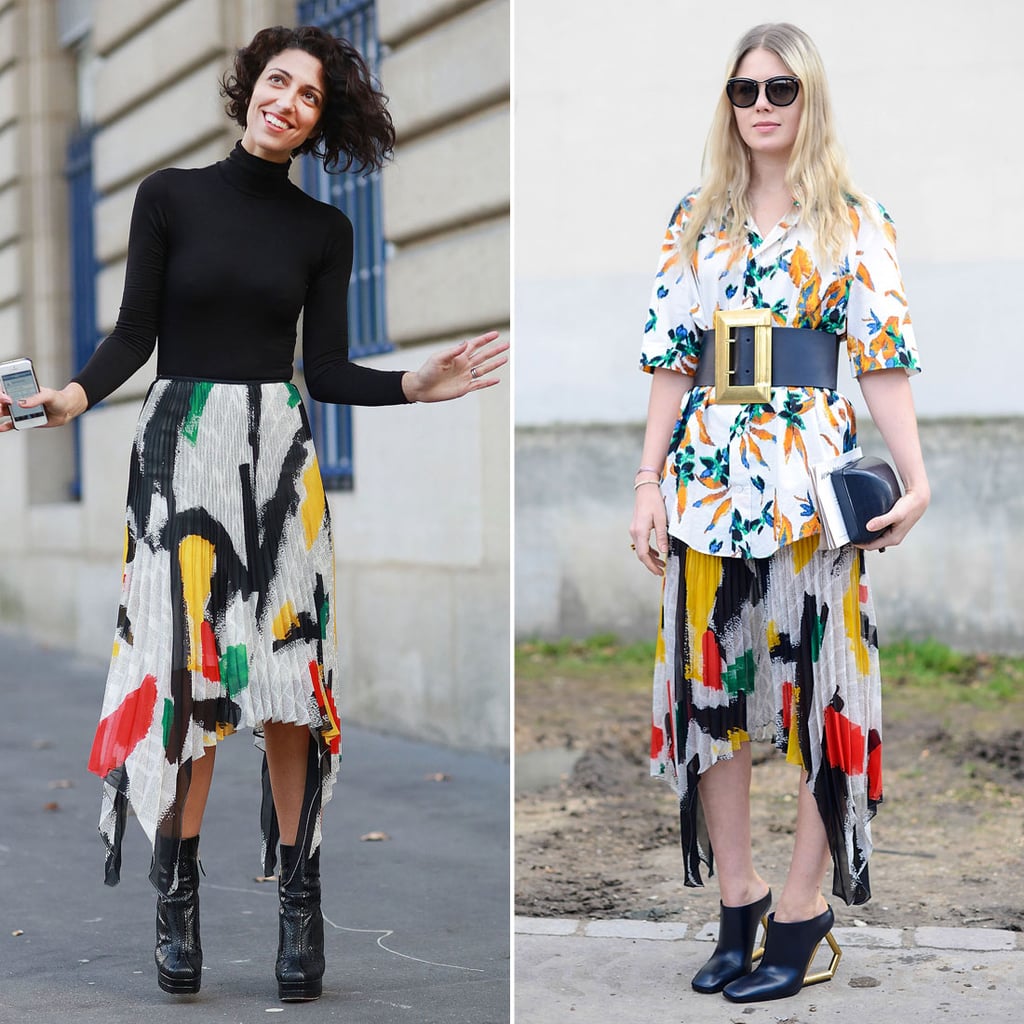 Yasmin Sewell tempered her color-splattered skirt with a black turtleneck, while this showgoer turned up the statement factor with a printed top.
Source: Tim Regas and Getty [9]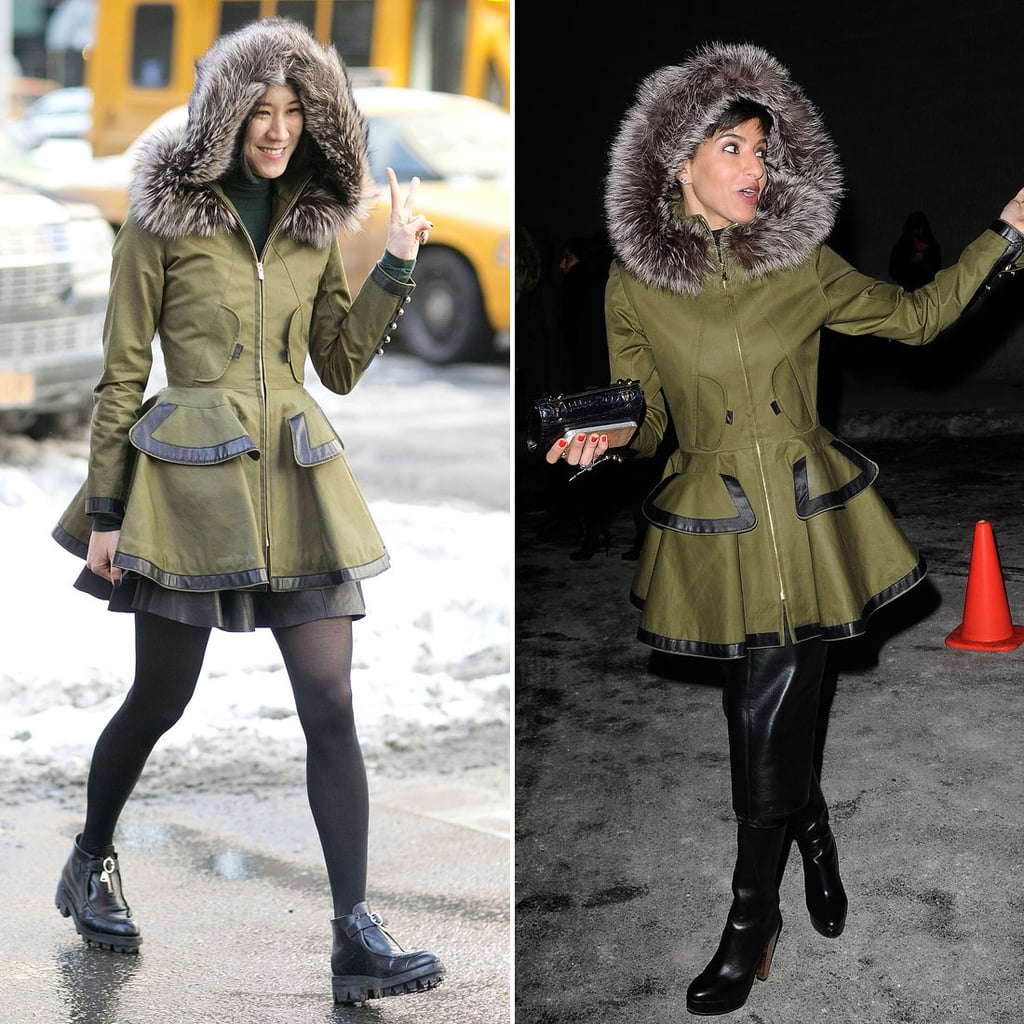 Eva Chen and Princess Deena Aljuhani Abdulaziz both took cover in Prabal Gurung's fur-trimmed, fit-and-flare anorak.
Source: Tim Regas and Getty [10]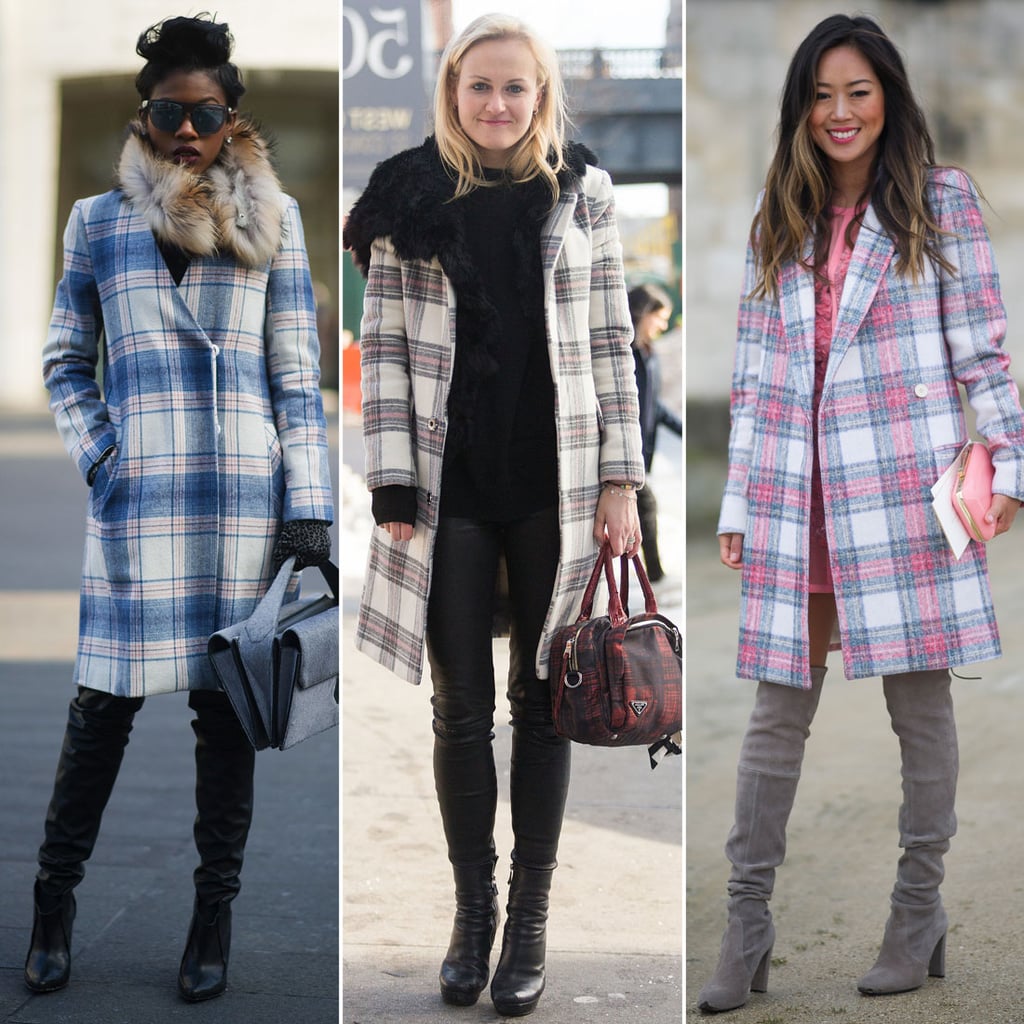 We got three times the plaid from this trio in checked coats.
Source: Getty [11] and Melodie Jeng/The NYC Streets [12]
---
Links:
[1] http://www.fabsugar.com/Best-Street-Style-Paris-Fashion-Week-Fall-2014-34177492
[2] http://www.fabsugar.com/Designer-Bags-Spring-2014-Pictures-34203479
[3] http://www.imaxtree.com
[4] http://www.gettyimages.com
[5] http://www.thenycstreets.com/
[6] http://www.imaxtree.com
[7] http://www.imaxtree.com
[8] http://www.imaxtree.com
[9] http://www.gettyimages.com
[10] http://www.gettyimages.com
[11] http://www.gettyimages
[12] http://www.thenycstreets.com/

---