Spring 2011 New York Fashion Week: Ohne Titel
Ohne Titel's Floral Gill and Alexa Adams Are Feeling Alaia-Like Knit Skirts and Neoprene Tops for Spring 2011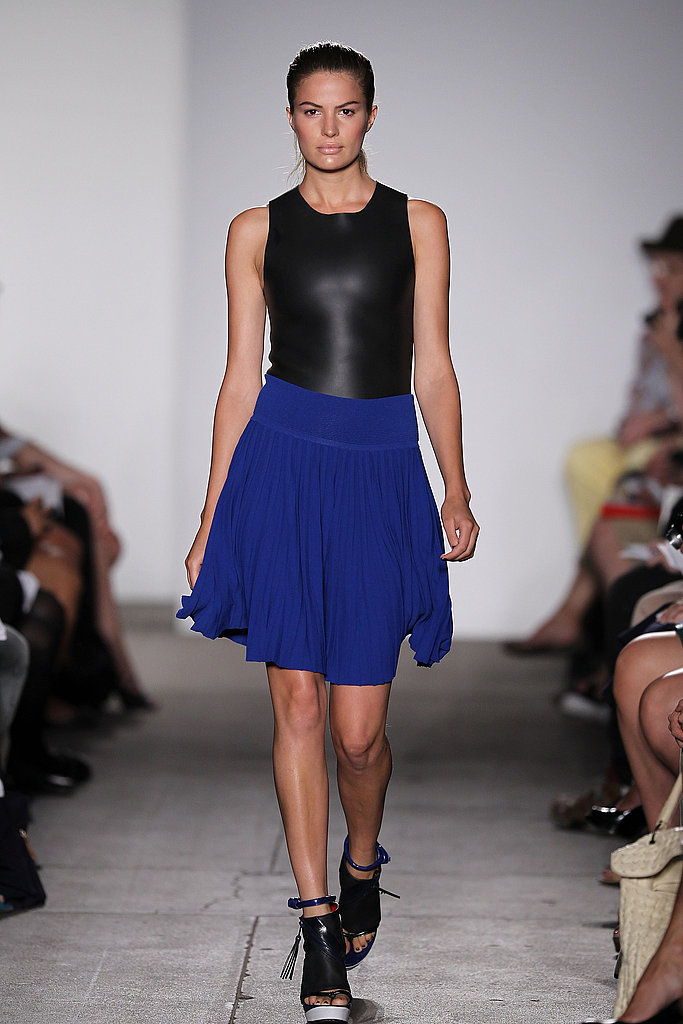 What's Your Reaction?
0
0
0
0
0
0
1
Ohne Titel's Floral Gill and Alexa Adams Are Feeling Alaia-Like Knit Skirts and Neoprene Tops for Spring 2011
>> Flora Gill and Alexa Adams say that their Fall 2010 collection resulted in a 300 percent jump in sales for Ohne Titel, but they're still attracting the art fashion crowd that has been with them from the beginning: pre-show, Cecilia Dean, wearing an Ohne Titel dress, tucked away a bicycle helmet into her bag, while Olivier Zahm arrived half an hour late — just after a curtain was dropped at the entrance — still stuffing change from a cab ride into his pocket. Carine Roitfeld, who's attended the past couple of seasons, was nowhere to be seen, however (It seems she had not yet arrived, as she was first spotted this morning at Derek Lam).
For Spring, Gill and Adams were inspired by the Japanese woodblock artist Utagawa Kuniyoshi — thanks to a Japan Society exhibit earlier this year — and sent out neoprene tanks (which will apparently be special order-only), Alaia-esque knit dresses with flared skirts, and oversized tailored vests, all on a womanly cast of models: Catherine McNeil, who opened, Cameron Russell in her first and only appearance so far this week, Emanuela de Paula (who hasn't walked a Fashion Week since Fall 2007), and Lakshmi Menon among them. The designers, who collaborated with the artist Tauba Auerbach on lucite and elastic-banded jewelry — marking her first time as a jeweler — also premiered their first handbags.
Latest