Spring 2011 New York Fashion Week: Vena Cava 2010-09-10 13:16:18
Vena Cava's Lisa Mayock and Sophie Buhai Want to See You in Thick-Platformed Sandals and Halter Dresses for Spring 2011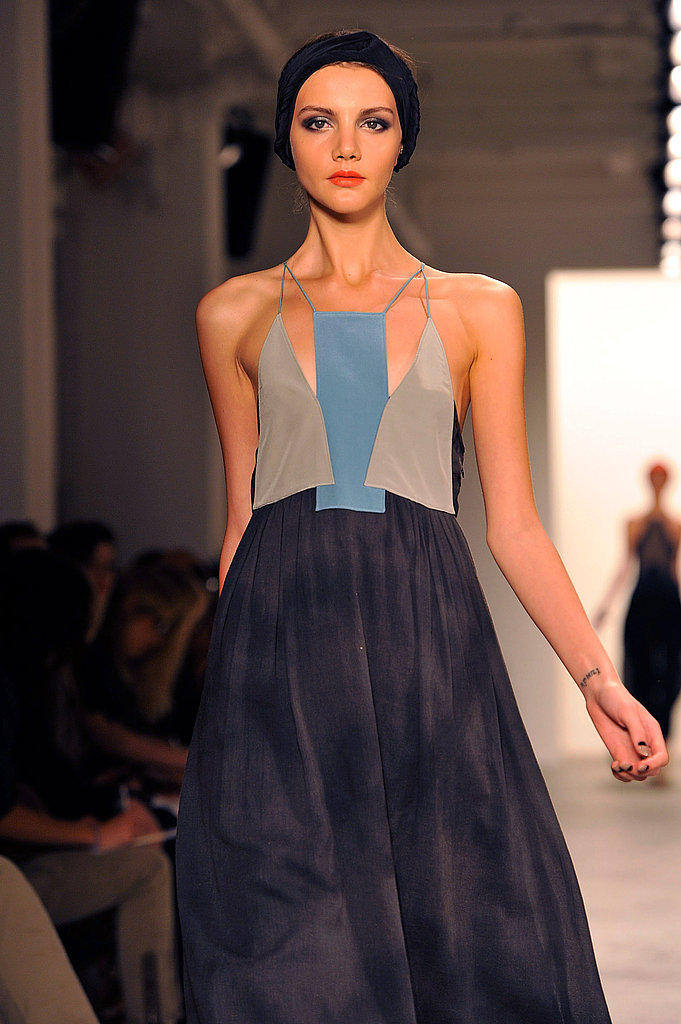 What's Your Reaction?
0
0
0
0
0
0
1
Vena Cava's Lisa Mayock and Sophie Buhai Want to See You in Thick-Platformed Sandals and Halter Dresses for Spring 2011
>> Next season brings bags from Vena Cava, but for Spring 2011, it was all about the debut of the seriously-platformed wedge sandals Lisa Mayock and Sophie Buhai did in collaboration with LA boutique TenOverSix. In fact, according to the Vena Cava show notes, the entire collection was designed in Los Angeles, where both Buhai and Mayock are from. The designers cited "the 1980s design movement Memphis, which used bold geometric shapes, bright colors, and a health sense of humor to refute 'good taste' design," as inspiration, showing up in "colorblocking and geometric construction, mixed with a southern California ease and less rigid way of dressing." Hence the flowy skirts, loose halter dresses, and even a pair of overalls snuck in.
Latest