Spring 2011 Paris Fashion Week: Louis Vuitton
Marc Jacobs Takes Louis Vuitton to New Campy Extremes for Spring 2011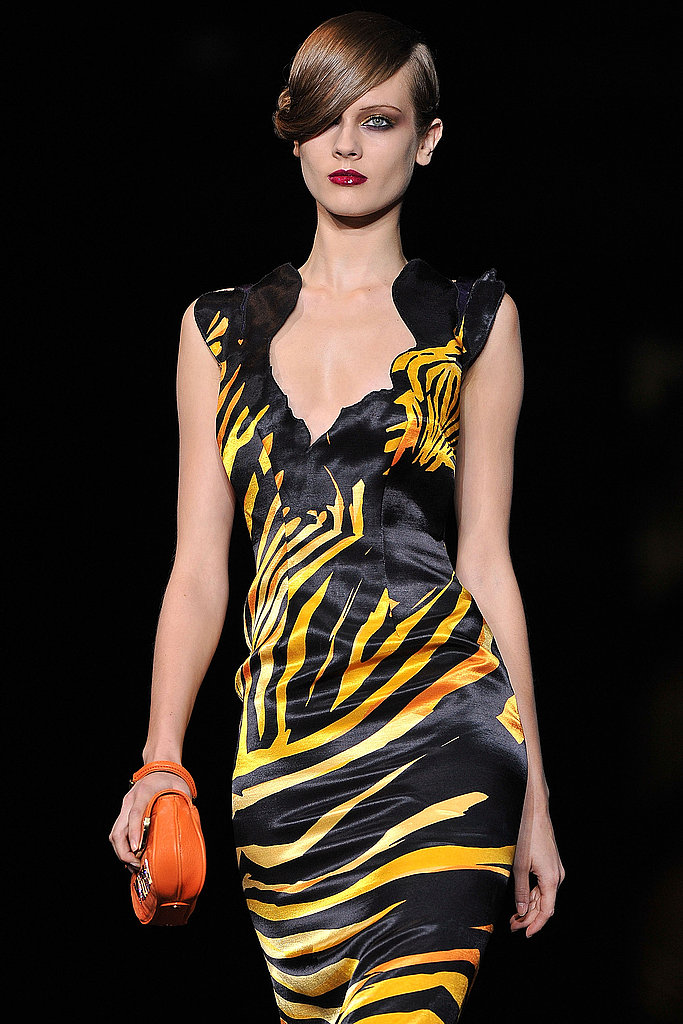 What's Your Reaction?
0
0
0
0
0
0
1
Marc Jacobs Takes Louis Vuitton to New Campy Extremes for Spring 2011
>> The Susan Sontag quote on every Louis Vuitton attendee's seat was a clue: "The relation between boredom and camp taste cannot be overestimated," it said. What followed, starting with model Kristina Salinovic — her jet-black hair and white-streaked bangs an ode to Sontag — was "total camp glamour, clothes for the extrovert; chinoiserie, the 1920s, everything that Paris stands for," in Jacobs's words. "Basically, I didn't want anything natural," he continued. "I wanted everything overly stylized. The iris prints — like the screens you'd see in a seventies apartment — but so bad!"
The runway was black faux marble, the backdrop gold and black fringed curtains with three stuffed tigers in front. Jacobs freely admitted that he was inspired by the early work of Japanese designers in Paris — like Kenzo Takada: "Of course, these are my references. I love the exoticism, the way Paris embraced Orientalism." He further explained: "My first job was with Kansai Yamamoto. He did all those sequined motif sweaters. I always reference other designers and don't care if I admit it!"
Kristen McMenemy closed out the show — which featured shoes with giraffe legs as heels — in a pair of black trousers, her torso painted in black and white zebra stripes. As WWD put it, "It may not have been his most stellar or controversial outing for Vuitton, but it was playful, exuberant and glam, bam, thank-you ma'am. And a whole lot of fun."
Latest