We see you Lucy Liu [1]! And we see you, and you, and you, Lucy Liu's dress. When the star stepped out for her TimesTalks, we couldn't help but lock eyes on more than one occasion with her Stella McCartney shift.
It's a styling secret she shares with much of Hollywood, as Liv Tyler [2] wore a similar style, and stars like Rashida Jones and Michelle Dockery have echoed with their Prada dresses. And the graphic element's not limited to eveningwear. As Anna Wintour proved in Prada, coats make just as chic a canvas for the two-faced trend. See the stars who caught our stare with an extra pair of eyes (and lips, too!).
Lucy Liu in Stella McCartney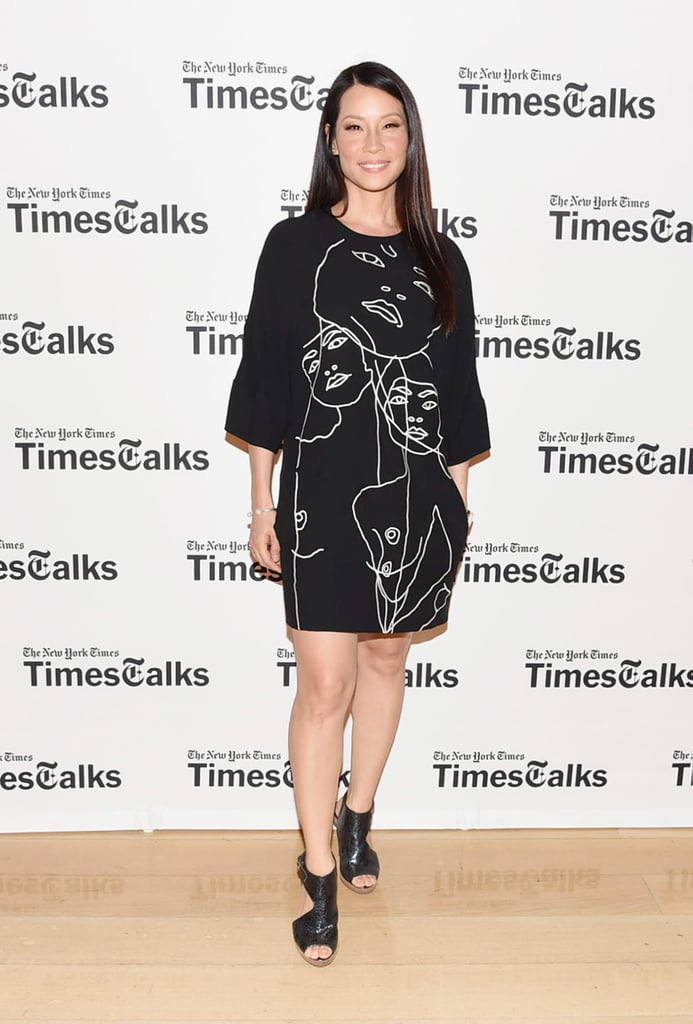 For the occasion of her TimesTalks, Lucy went with a smart Stella McCartney shift.
Kate Mara in Prada
One of the most abstract takes came from Kate Mara, who sparkled in a hunter-green sheath.
Anna Dello Russo and Giovanna Battaglia in Prada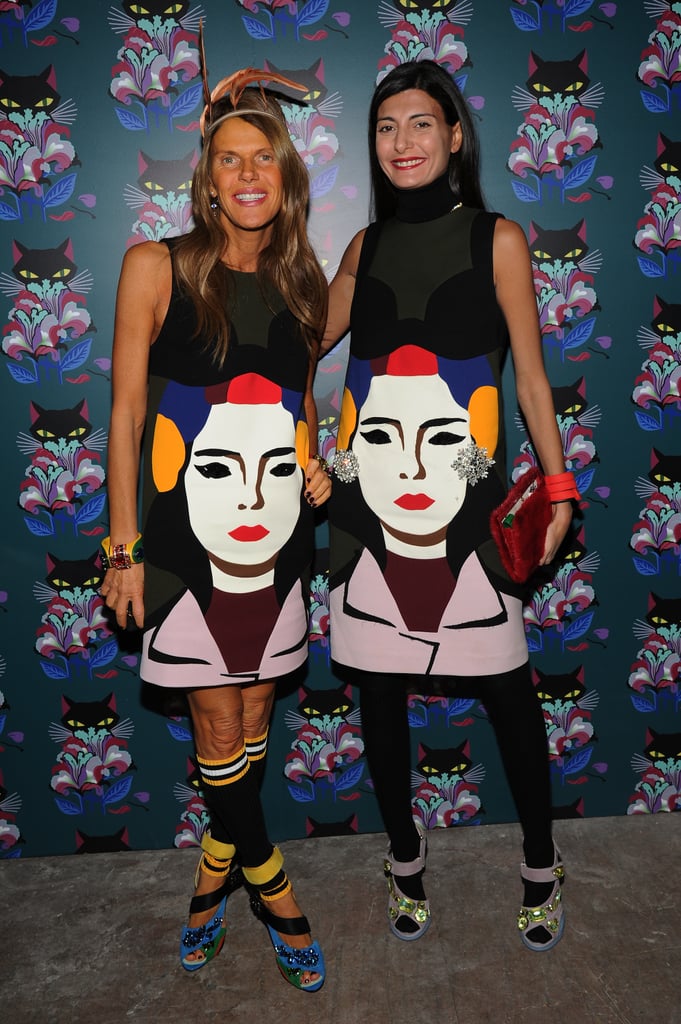 The two made for twins . . . make that quadruplets.
Anna Dello Russo in Prada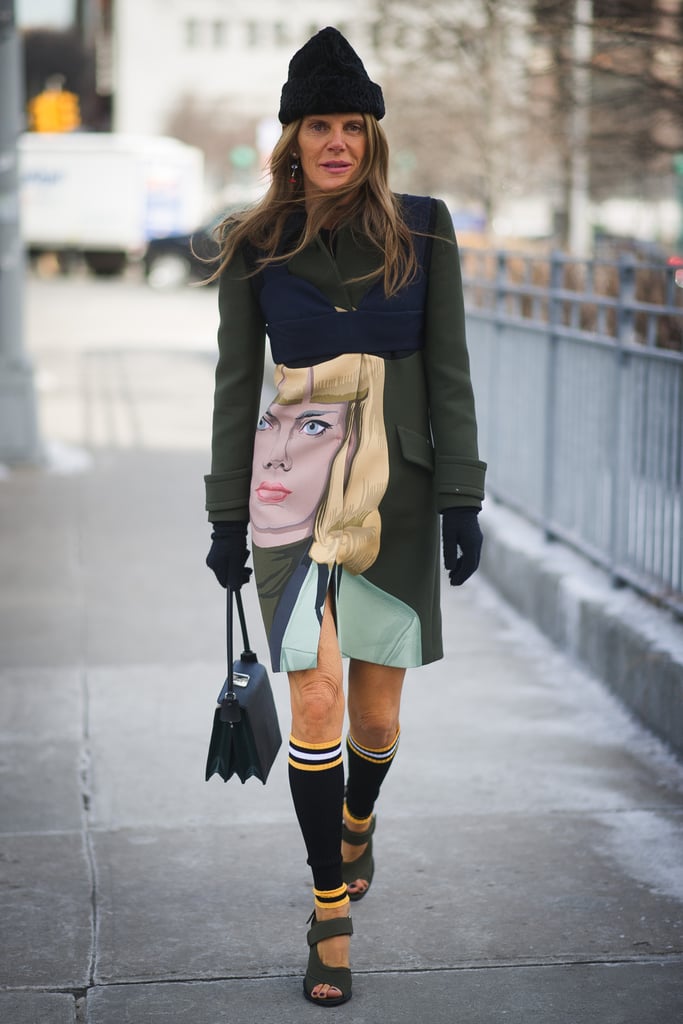 Another day, another face for Anna Dello Russo.
Liv Tyler in Stella McCartney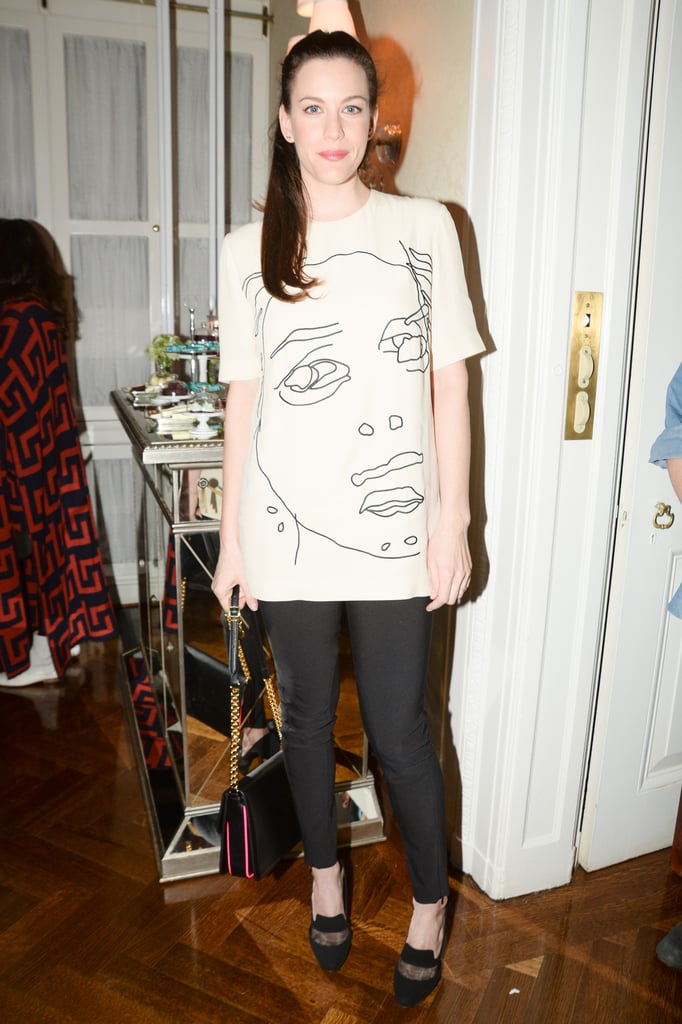 Liv Tyler [3] turned up at a New York Stella McCartney presentation in a sketchy look that mirrored a popular motif in the designer's artistic collection.
Anna Wintour in Prada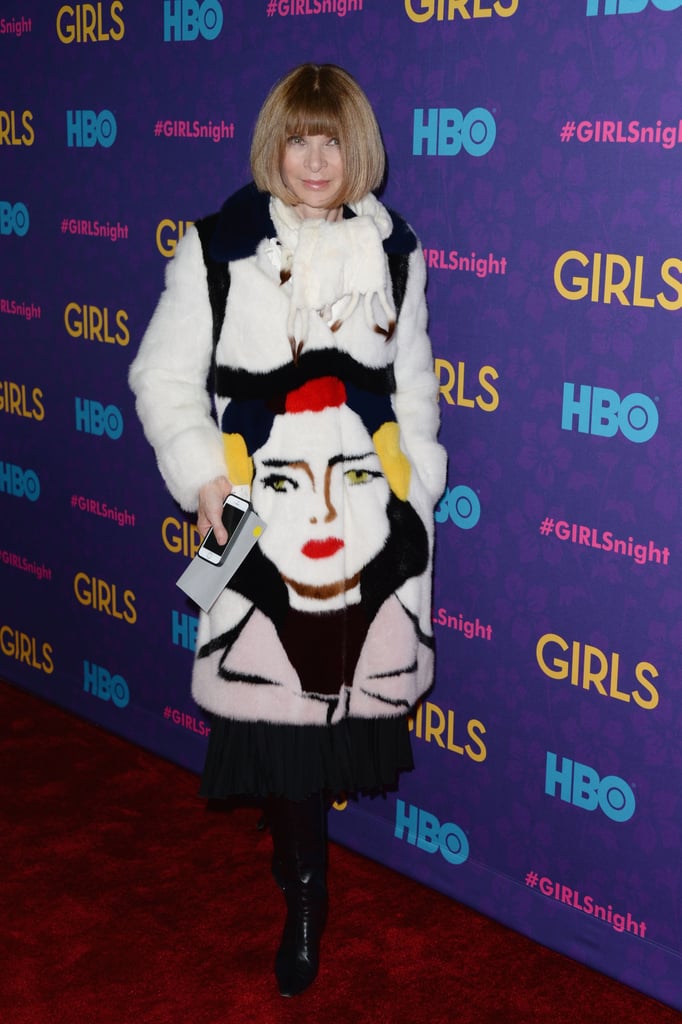 At the season three premiere of Girls, Anna gave a nod to Lena Dunham's soon-to-be-announced Vogue cover [4] in a Prada coat similar to a style the actress modeled in the pages.
Michelle Dockery in Prada
Though Michelle Dockery's raven eyes get plenty of attention on their own, they were rivaled by the set on her painterly cocktail dress.
June Ambrose
The stylist arrived for the Peter Pilotto for Target bash in what appeared to be, fittingly, Anna Wintour's face on her shift.
Rashida Jones in Prada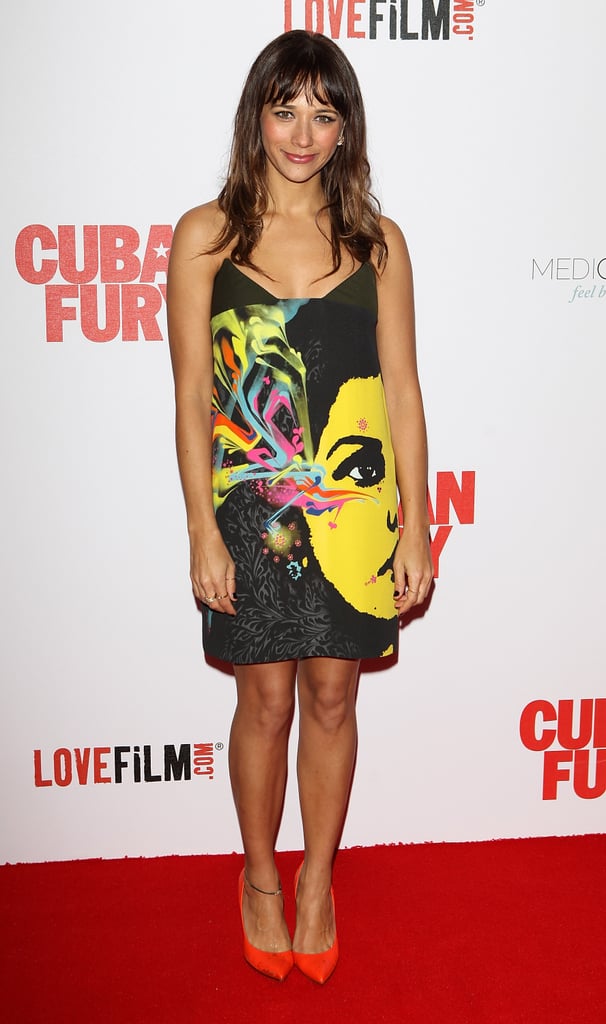 As if Rashida's poppy print wasn't fun enough on it's own, a bright set of stilettos embraced the quirky style of her Prada design.