If you don't remember the Juicy Couture velour tracksuit, first let us say, "Welcome to Earth." Now onto the bad news for the label's most fervent and enduring fans: it was reported this morning that Juicy would shutter [1] all of its US stores by the end of June.
Well, it's been quite the emotional roller coaster, because hours later Authentic Brands Group, LLC — the company that has taken over ownership — announced: "The Juicy Couture brand is recognized for bringing Los Angeles style and attitude to girls all over the world. Our plans are designed to build on the brand's DNA in a powerful way in all our markets." Which means that there's a future for Juicy after all, and a series of new concept stores will open in the US and Canada beginning in 2015.
All this talk has stirred up memories for this recovered loyalist [2] who once owned no fewer than seven coordinated tracksuits (which would have been eight if my mom had caved to that cashmere set we battled over purchasing). In the early '00s, we lived in Juicy, which meant that much like Paris Hilton [3], velour was everywhere. So in honor of the rise, fall, and potential resurrection, we're taking a tracksuit-clad stroll down memory lane and looking back at all the reasons we were loving life in velour.
One Style Fit All
Yes, Paris Hilton [4] wore mucho velour, but you didn't need gams like Ms. Hilton's to look hot — these tracksuits were easy to wear and flattering.
They Were Cozy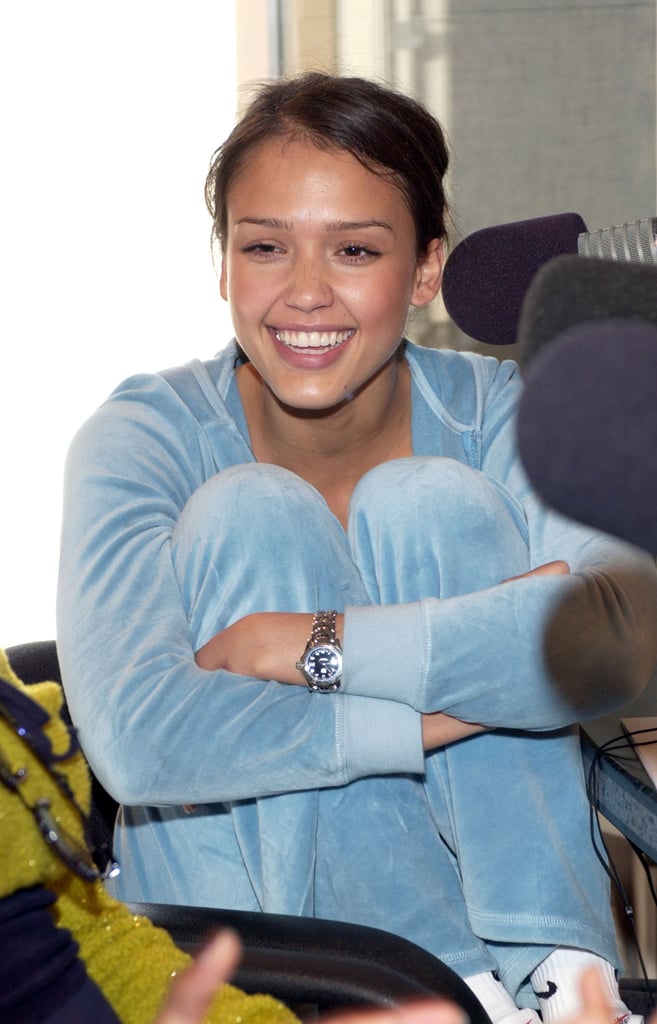 But more importantly, they were just plain comfortable. How many (socially acceptable) trends allow you to walk out the door as if you rolled out of bed?
There Were Capris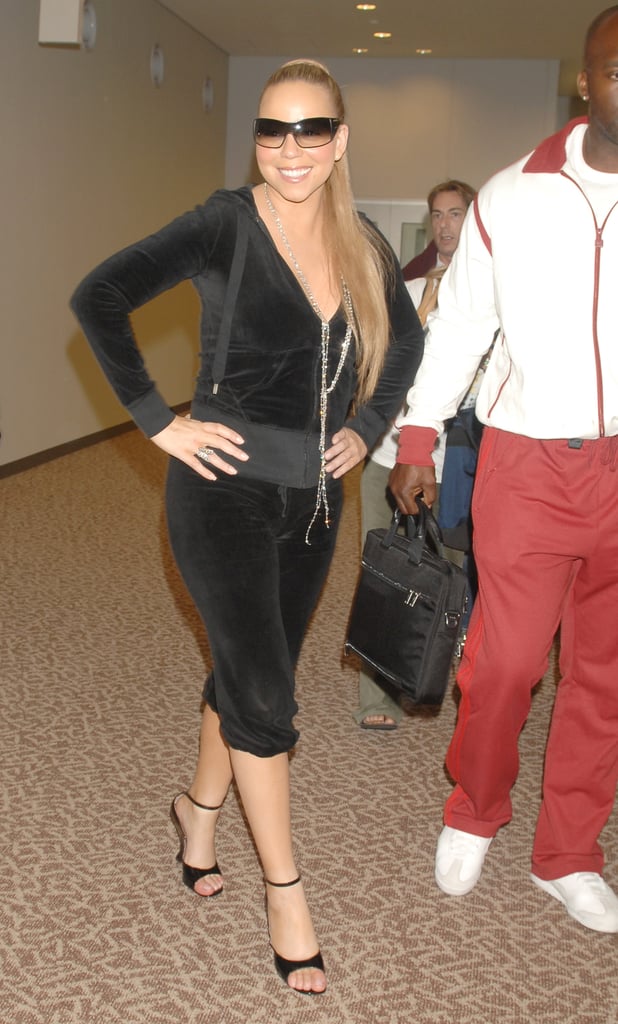 Juicy wasn't afraid to double down on the big trends. When clamdiggers were the rage, team Couture was there to emblazon its cropped pants with sequins and lettering (which often read "Juicy," and was all the more often strategically placed on the rear).
. . . and Dresses, Too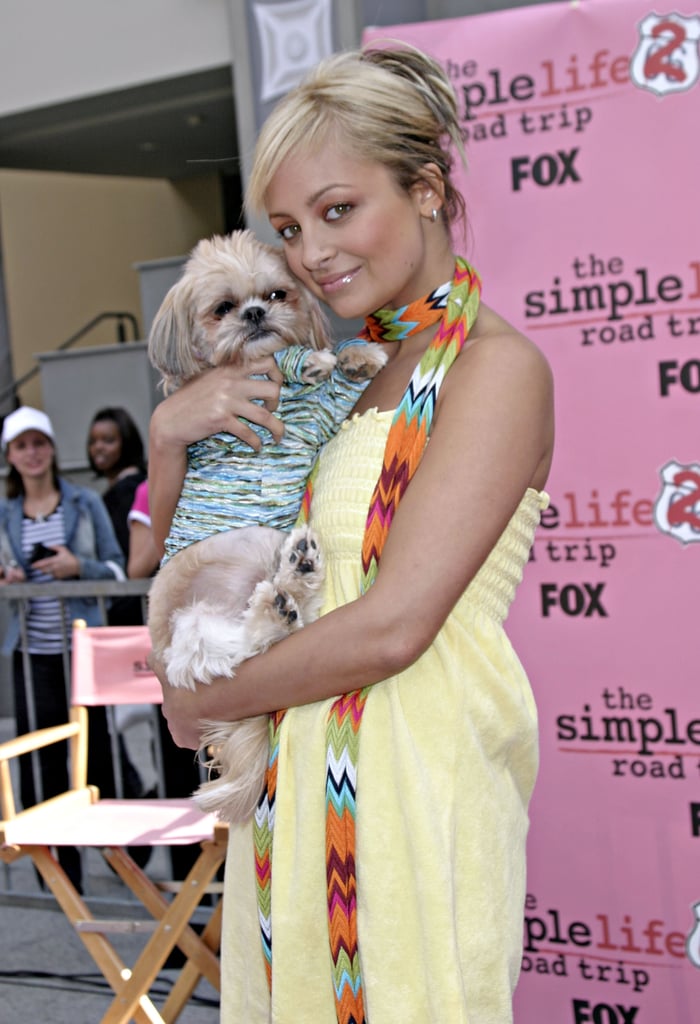 Always the trendsetter, Nicole Richie [5] eschewed convention with her velour babydoll dress (and, might we add, a supersnazzy skinny scarf!).
They Were a Great Alternative to Jeans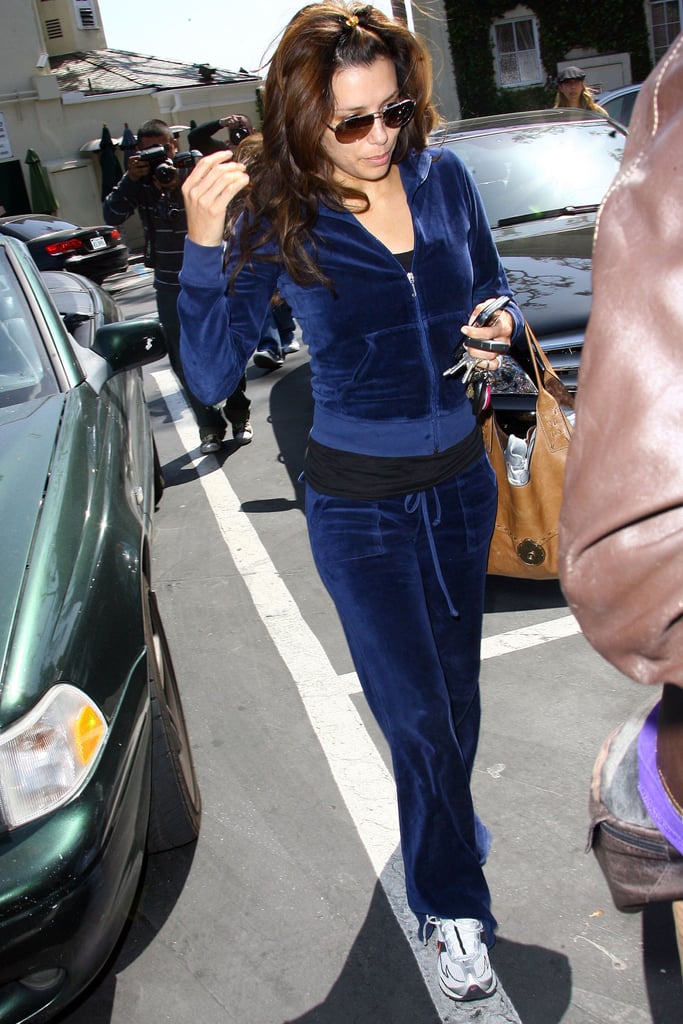 If you couldn't part with your beloved denim wash but wanted the comfort of velour, Eva Longoria [6]'s navy set was tailor-made for you. Just call them the original jeggings.
And They Went Perfectly With Uggs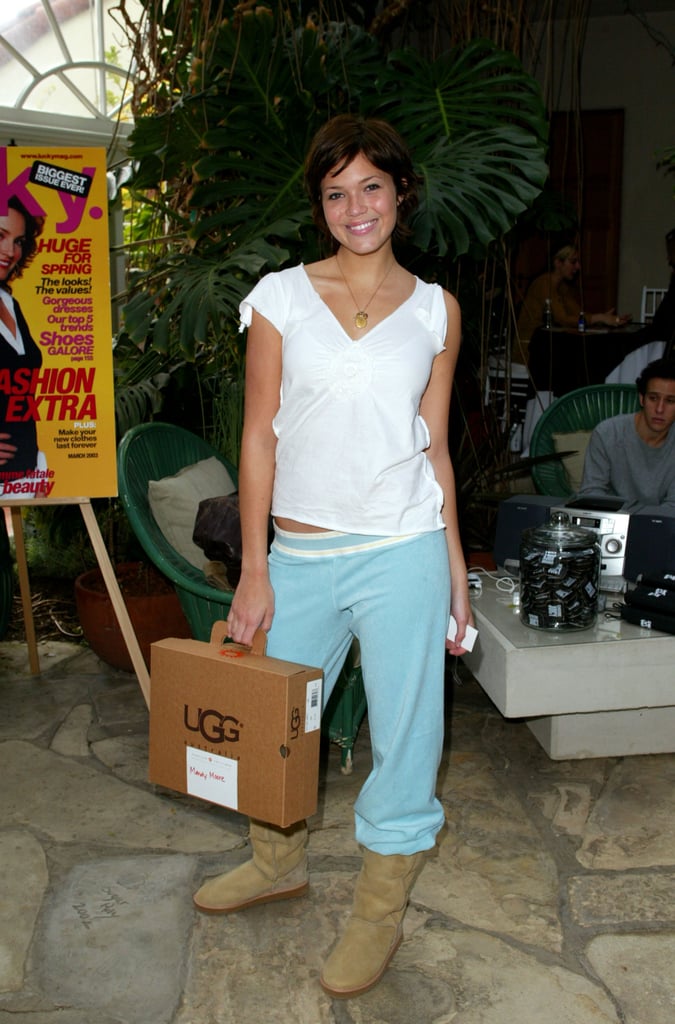 Because we all know our greatest fashion agenda in 2003 was finding cute clothes to go with our Ugg boots. Well done, Mandy Moore [7].
Even Madonna Wore Juicy
And you know you're a big deal when you get the Material Girl's seal of approval (let's all just ignore the Ed Hardy shirt, OK?).
. . . and Willa Ford, Too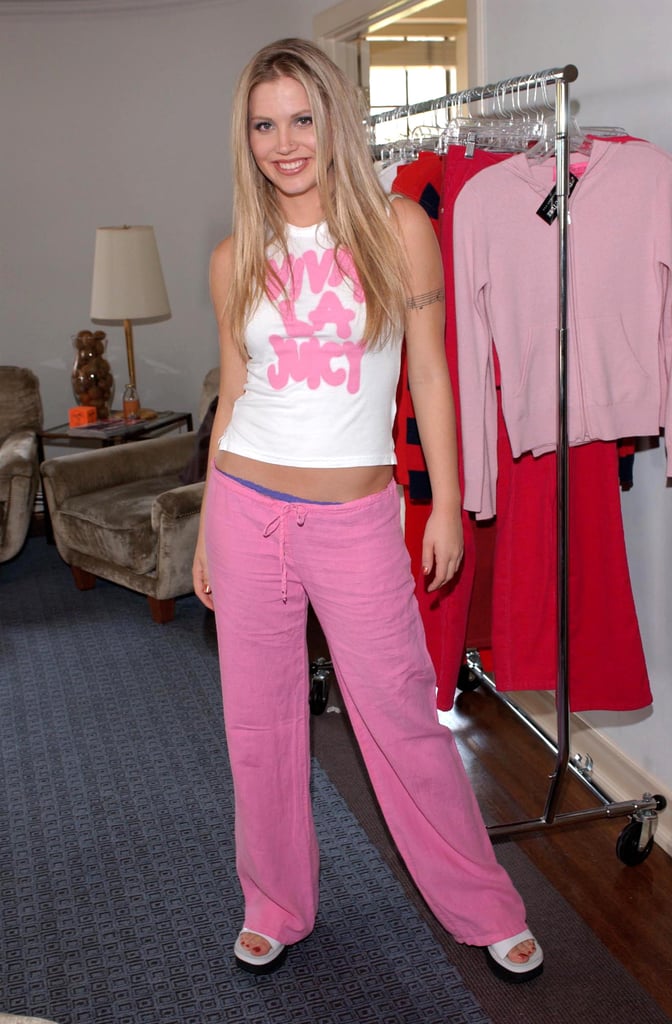 OK kiddies, if you're asking "What is Willa Ford?" just trust us. She was once a pretty big deal, and she wanted to be bad [8] . . . and what's badder than pink hiphuggers?
They Came in a Rainbow of Colors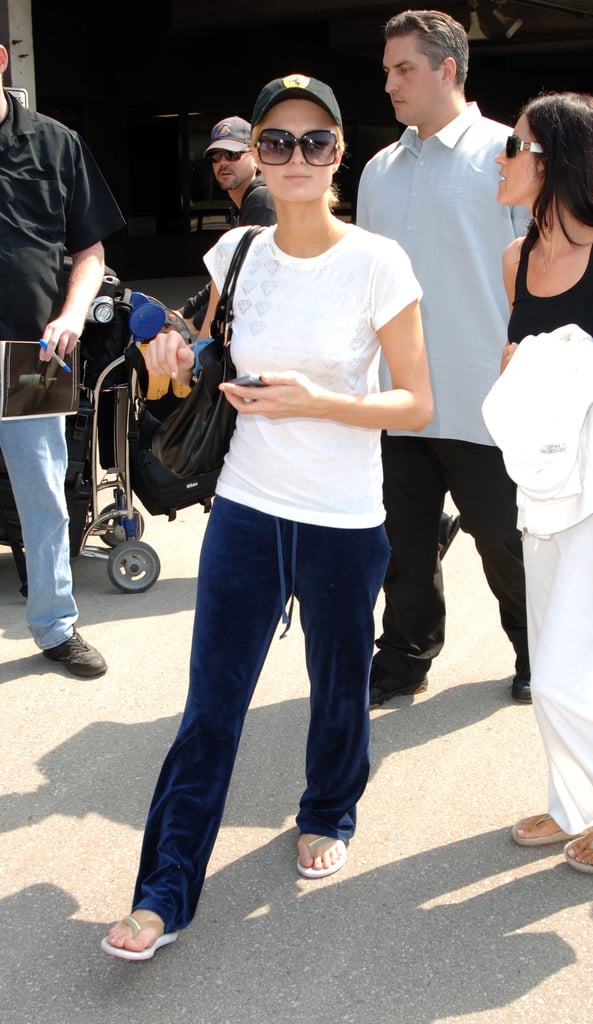 Back to Paris Hilton [9], because seriously, she may have been just as famous for her collection of tracksuits as . . . er . . . her other accomplishments.
Like, Seriously, Every Color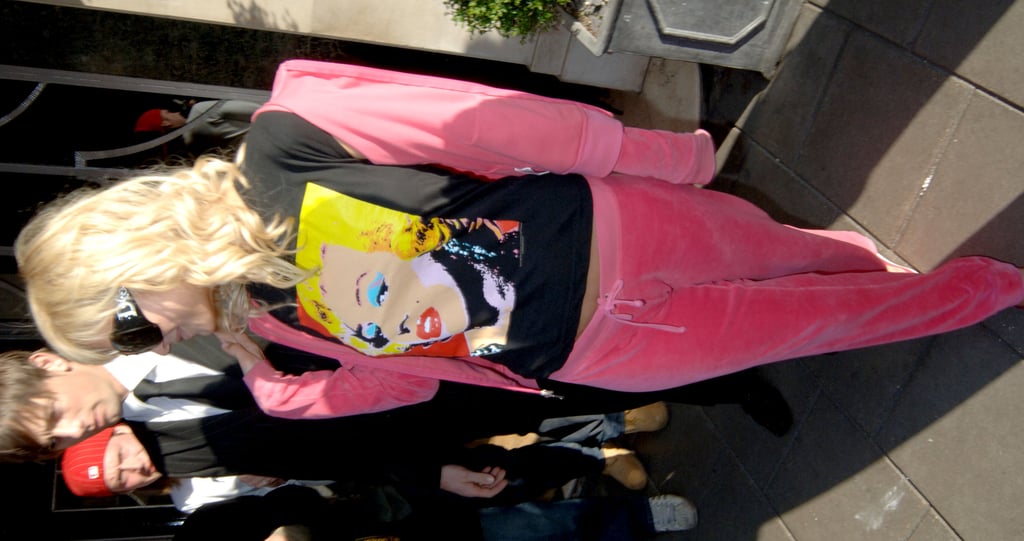 If there was a color that couldn't be velour, Juicy didn't know it.
. . . and That's Not All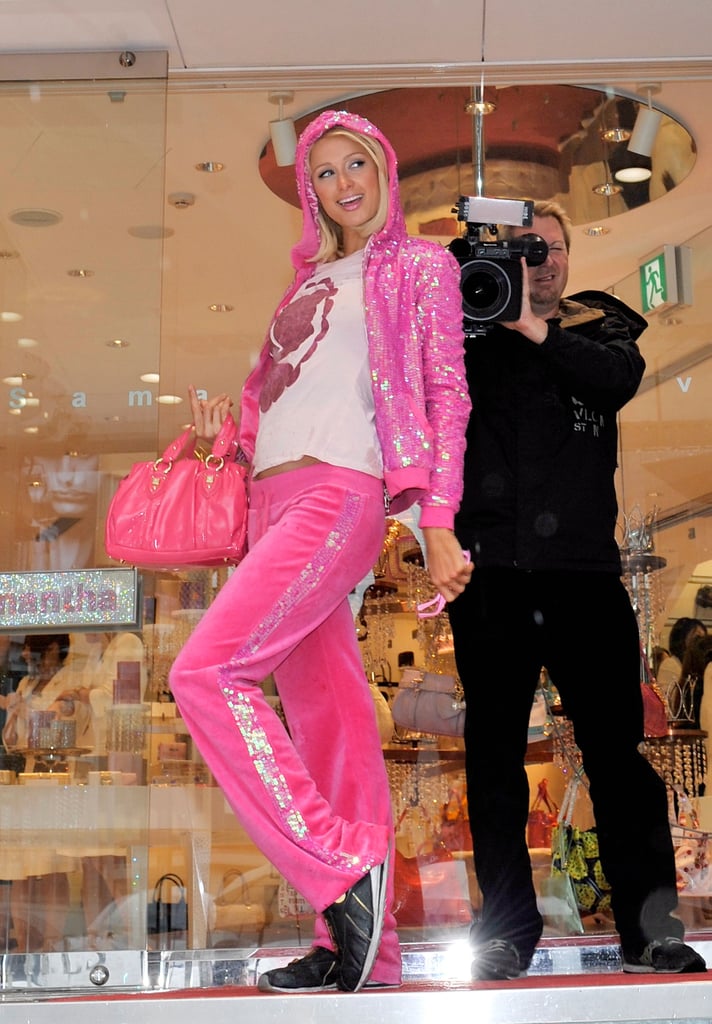 Did we mention that there was such a thing as hot pink crystal-embellished tracksuits? Now don't you feel sad that you're not wearing one?