State pride is a complicated thing. As a Missouri girl, my love for the Show Me State knows no bounds. That is, unless you compare it to New York, the place I'd called home for my most formative years. But now, after a recent move to Chicago, Illinois is jockeying for prime real estate on the ever-winding road map to my heart. Most everyone has a beloved state or two (or, in my case, three), and although Independence Day is all about American patriotism, it's hard not to play favorites.
Still, to show our love for all 50 states, from Alabama to Wyoming, we went in search of the best state-branded clothes and accessories on the market. We featured a handful below, but if yours isn't mentioned, worry not. Most everything on this list is customizable to the state you love most, so just click through, snag yourself that Delaware pendant or Tennessee tee, and make a very literal fashion state-ment.
Alabama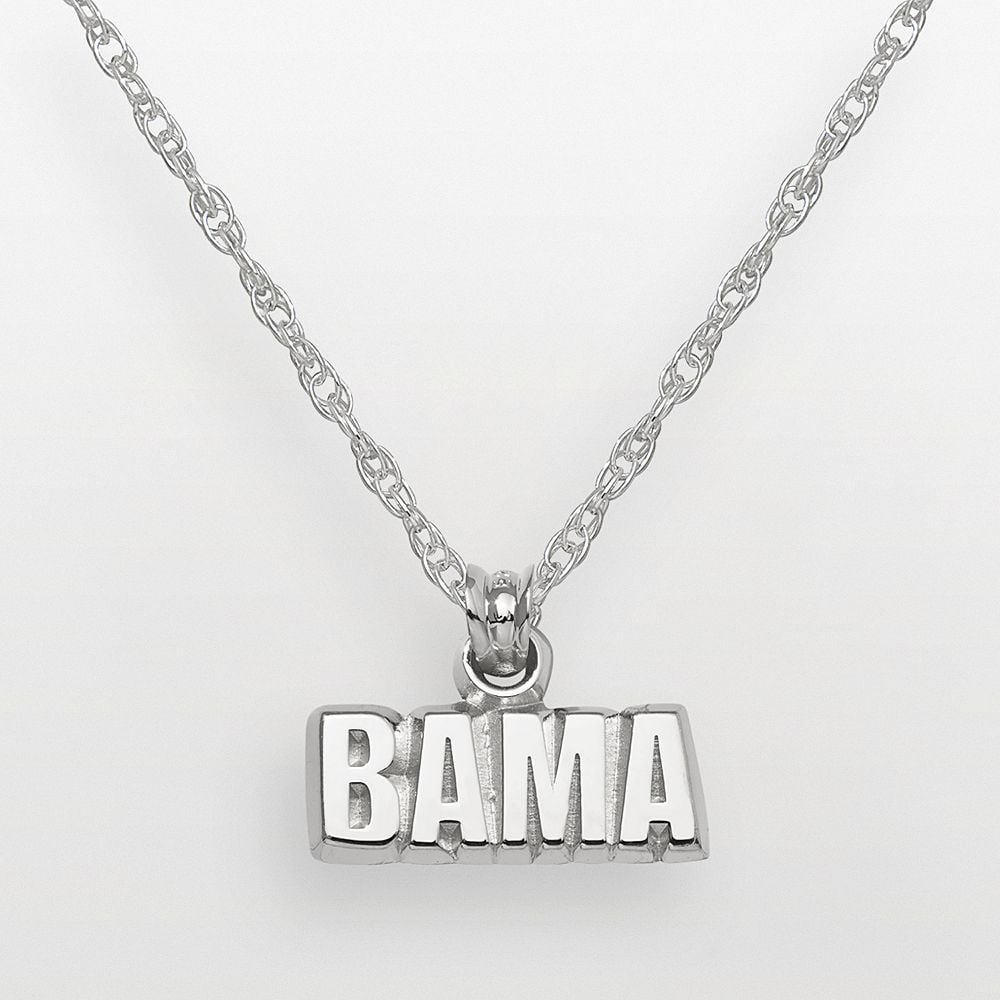 You know you're a local when you've got an adorable nickname for your state, as with this shortened Alabama Crimson Tide sterling-silver pendant [1] ($150).
Alaska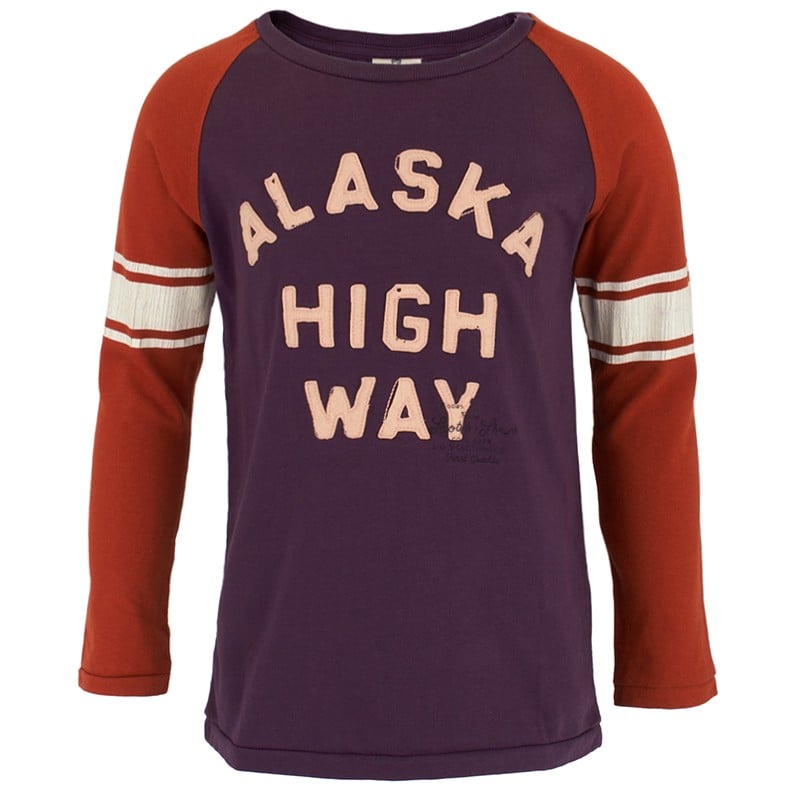 Show off the path less traveled with this Scotch Shrunk Alaska Highway tee [2] ($32, originally $64).
Arizona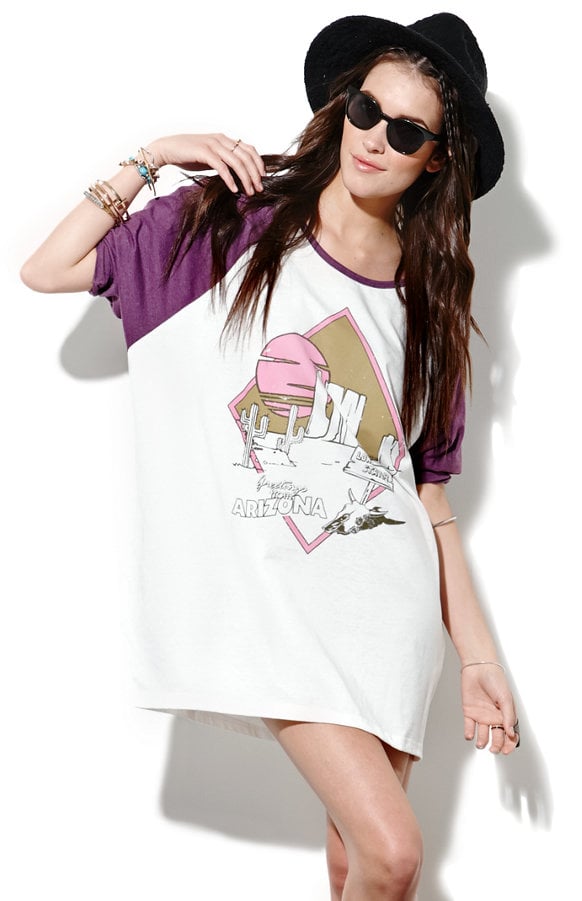 There's something about state pride and vintage-inspired style that works so well together. Case in point: this two-tone Some Days Lovin
Arizona raglan tee [3] ($65), with an oversize fit and bat sleeves.
Arkansas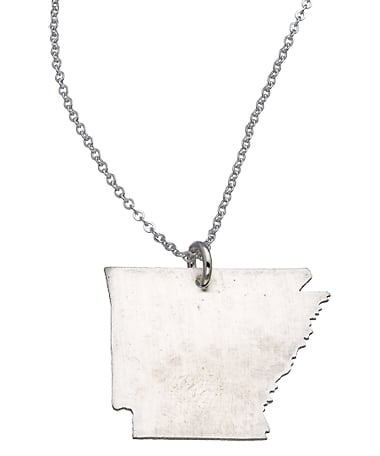 Keep it simple with this lightly textured Nashelle Arkansas necklace [4] ($88), available in all 50 states and in gold and silver.
California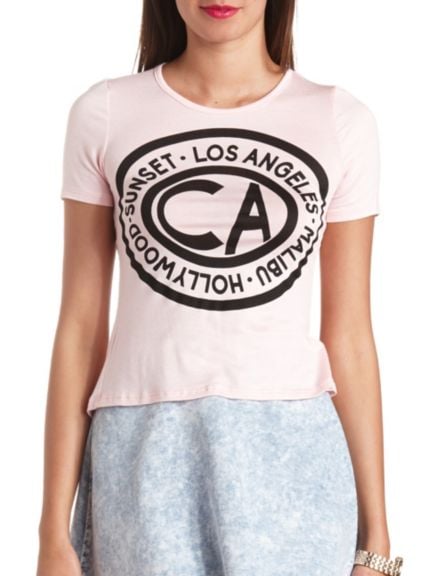 The graphic on this Charlotte Russe v-back cropped tee [5] ($9, originally $18) is trimmed in Southern Californian cities for a stylish SoCal shout-out.
Colorado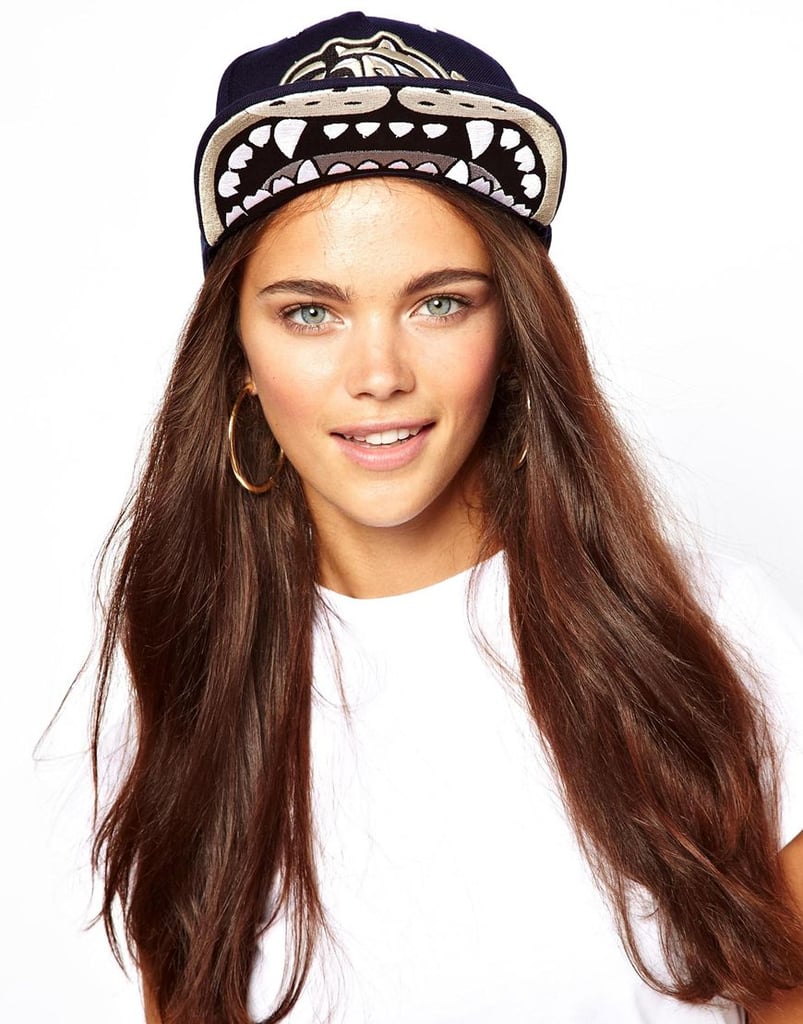 Based in Colorado, Zephyr — the brand behind this menace panther snapback cap [6] ($23, originally $57) — makes iconic and authentic hats splashed with bold animal prints.
Connecticut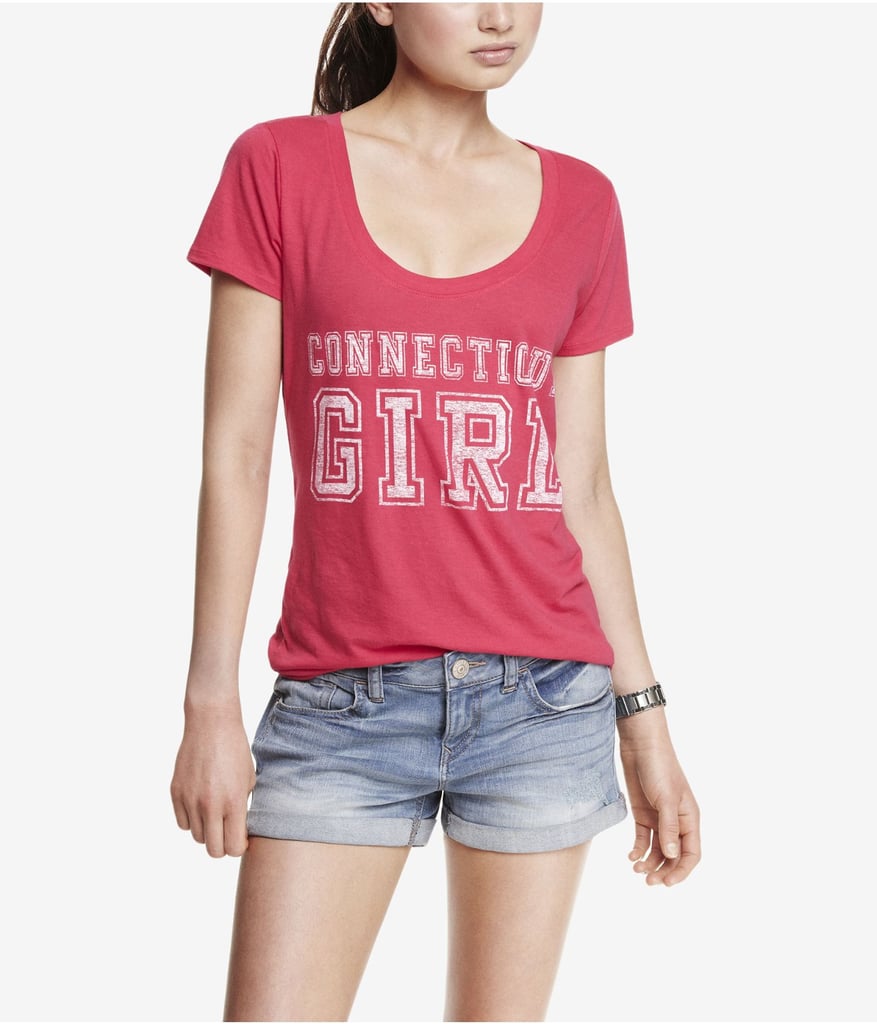 What kind of girl are you? Let this Express scoop-neck graphic tee [7] ($30) explain.
Florida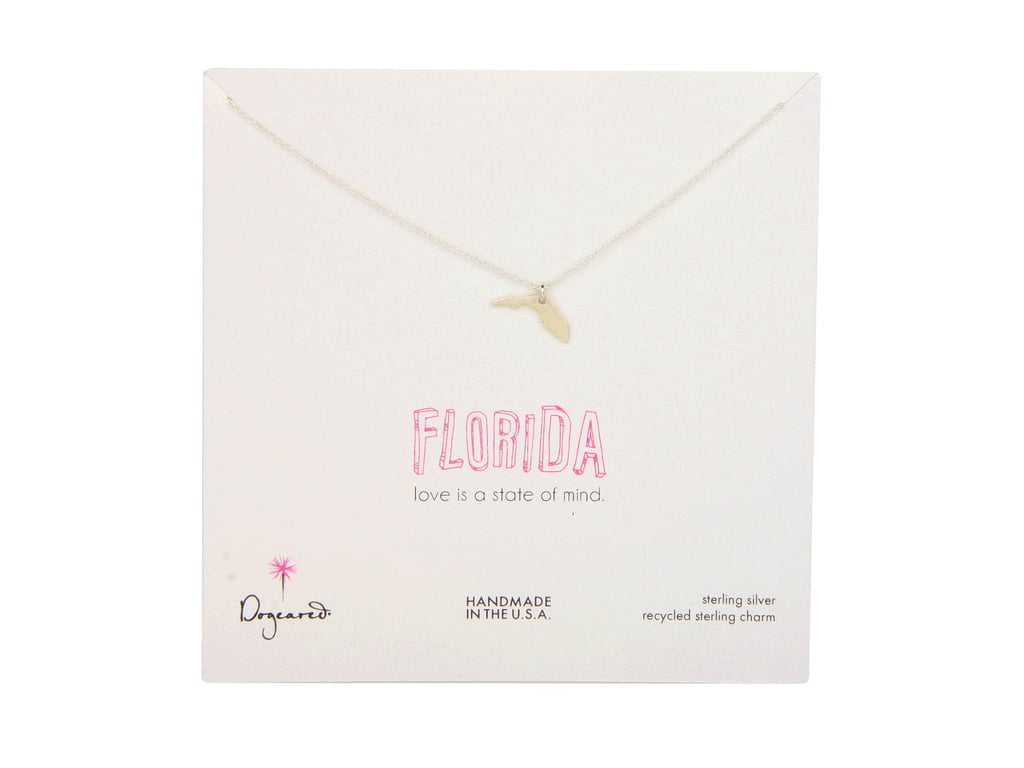 We love all the delicate charms from Dogeared, but perhaps our most beloved are the "State of Mind" necklaces [8] ($48). What's great is you can custom-design your own necklace to include charms from several of your favorite states on one chain.
Georgia
Some might mistakenly call you Georgia when spotting this scripted Topshop Georgia necklace [9] ($15), but as any fan of the state can attest, that can be considered high praise.
Hawaii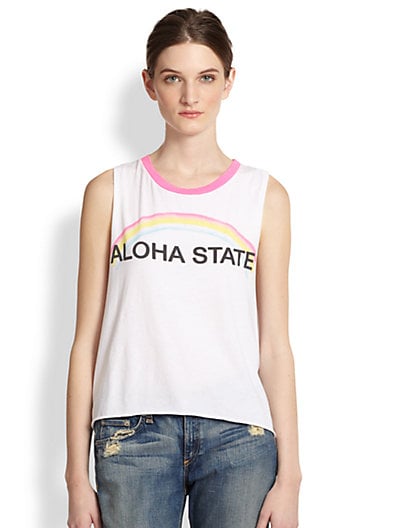 The state that really needs no introduction is the one whose nickname means both hello and goodbye. Let this rainbowed Chaser Aloha State muscle tee [10] ($60) do all the talking.
Illinois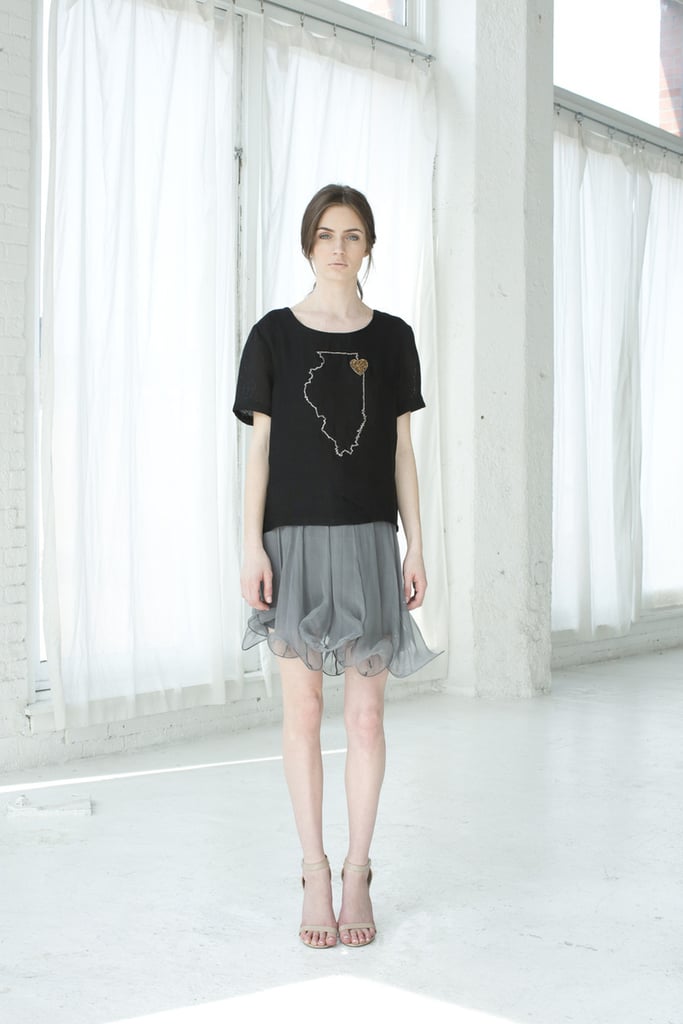 Azeeza, a luxury womenswear label by designer Azeeza Khan, recently began producing a line of locally made state-outline shirts with an embroidered heart placed on the major city in each location. The first up was a black Illinois statement tee [11] ($240), where the designer is from.
Louisiana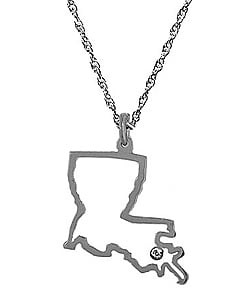 Have a special spot in mind when you think of your favorite state? With Maya Brenner's pendant necklace [12] ($130), the state can be accented with a lustrous diamond anywhere along the perimeter. So, in the case of Louisiana, you could customize yours to feature such cities as Shreveport or New Orleans.
Michigan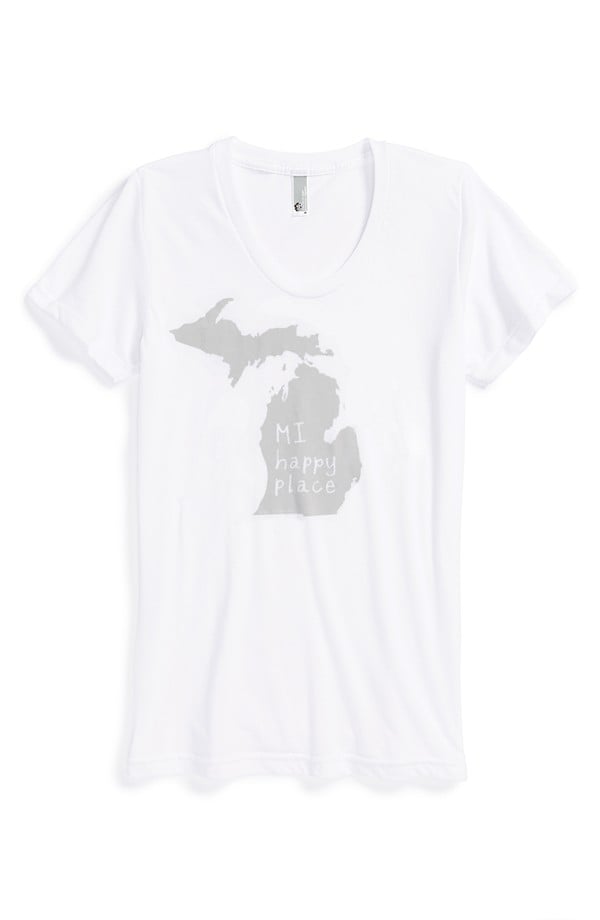 We were this close to featuring an oven mitt for Michigan (if you don't get it, you aren't from those parts), but that was before we happened upon this adorable Megan Lee graphic Michigan tee [13] ($28). Every state has a custom phrase that almost makes us want to get one of each.
Missouri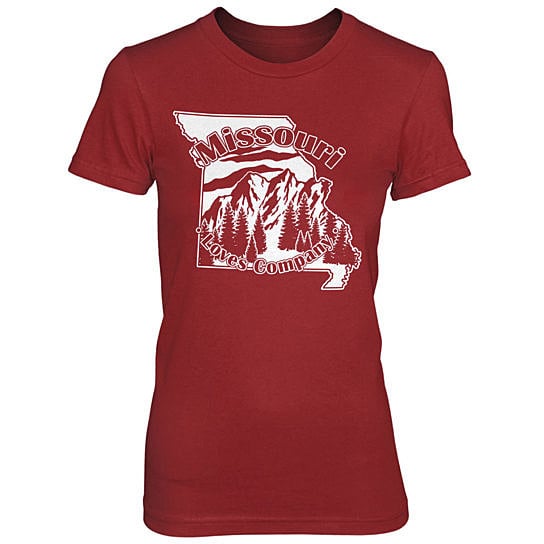 Seeing as there's nothing miserable about the great state of Missouri, we'll chalk this Missouri Loves Company Shirt [14] ($19, originally $25) to a citizenry with a great sense of humor.
New Jersey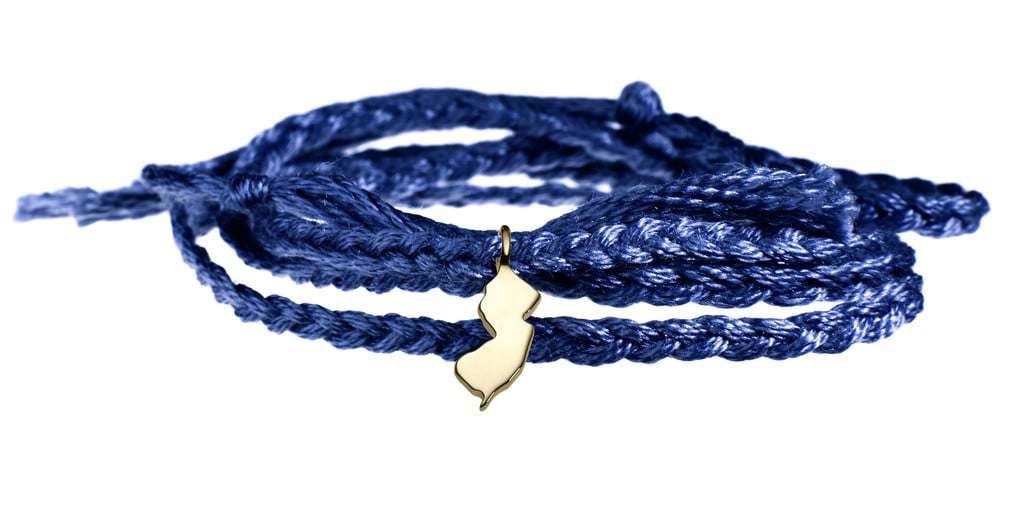 We love the braided blue wraparound cotton floss of this Minor Obsessions New Jersey bracelet [15] ($85), which is adjustable by tying new knots.
New York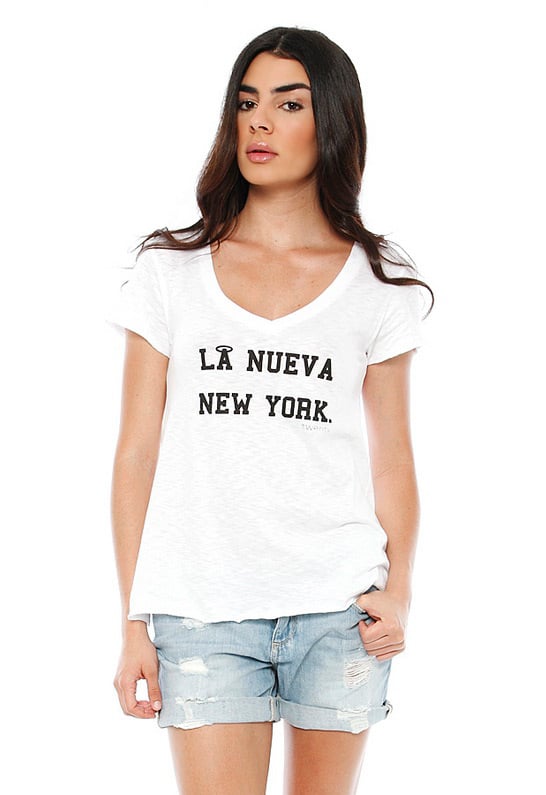 The melting pot that is New York makes this bilingual Twenty La Nueva New York Tee [16] ($60) a no-brainer.
North Carolina
If just being able to pick the state isn't bespoke enough, Moon and Lola's acrylic charm necklaces [17] ($60) offer an abundance of custom options, including 30 different color options, from garnet to mint to tortoise, and two different chain options. Plus, you can choose a city to mark with a cutout heart or star.
Oklahoma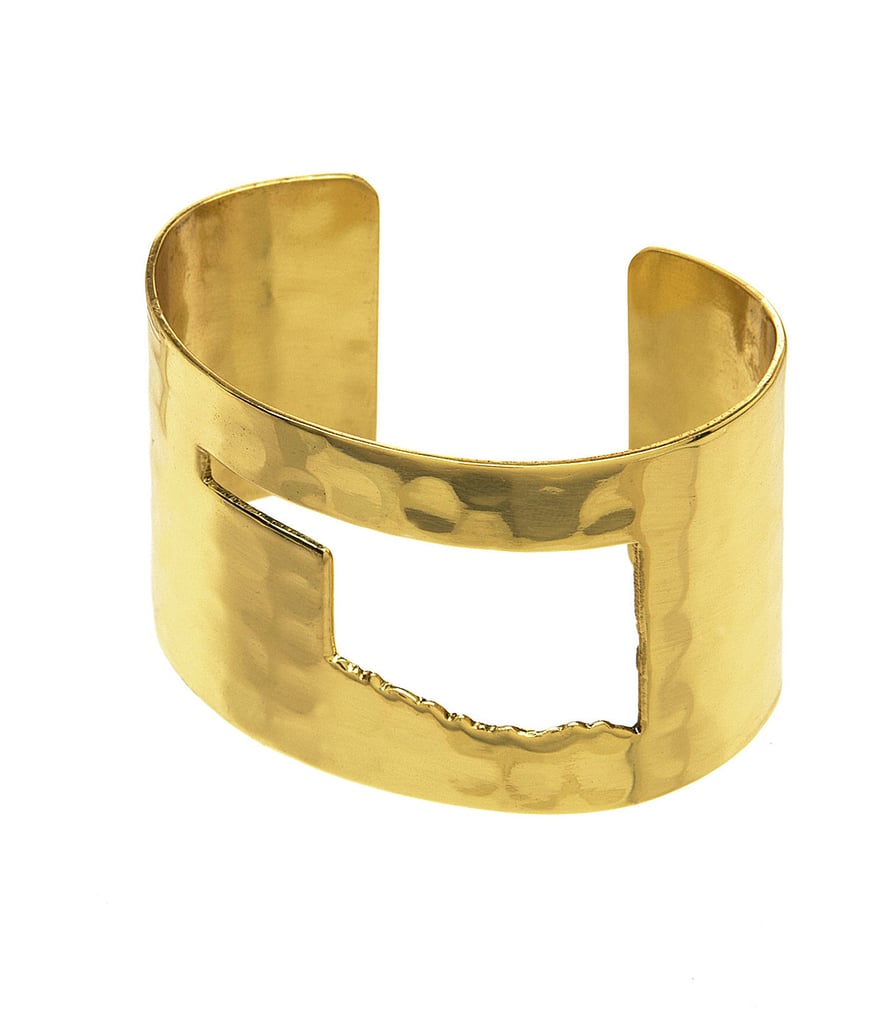 Everything about this gold, hammered Rustic Cuff Oklahoma cutout cuff bracelet [18] ($78) is A-OK.
Rhode Island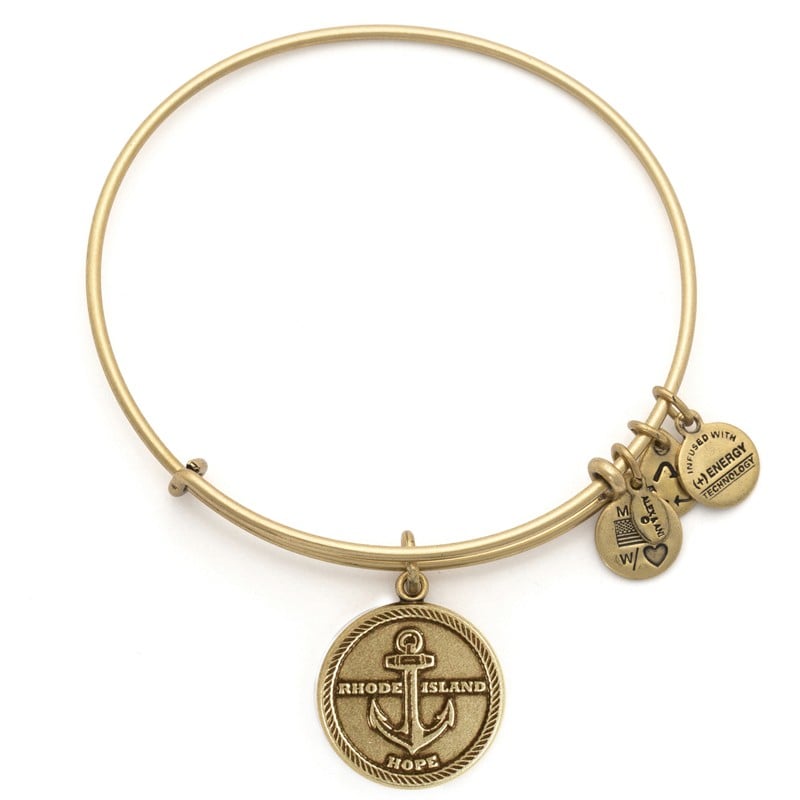 It might be the smallest state in America, but Rhode Island is a favorite spot of jewelry brand Alex and Ani, who gave it — and the golden anchor that represented its founding — some love with a specially designed adjustable charm bangle [19] ($28).
South Carolina
It's hard not to love the delicate look of this customizable Moon and Lola metal state necklace [20] ($234).
Texas
You don't have to wear big hair and cowboy boots to show your Texas pride, and longtime fan Jennifer Meyer has a far classier accessory to get the job done. Her "I Heart Texas" typographic necklace [21] ($850) is a small pendant with a big message.
Vermont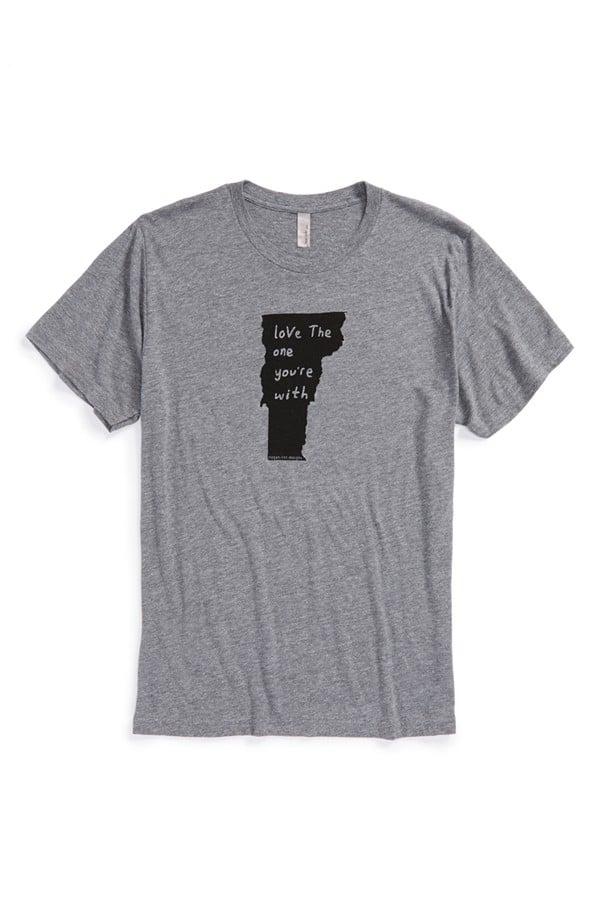 Want a bolder statement than Megan Lee's gray-on-white state tees? Try the men's version for a bolder colorway and slouchier fit. Our pick? The Vermont "Love the One You're With" tee [22] ($28).
Wyoming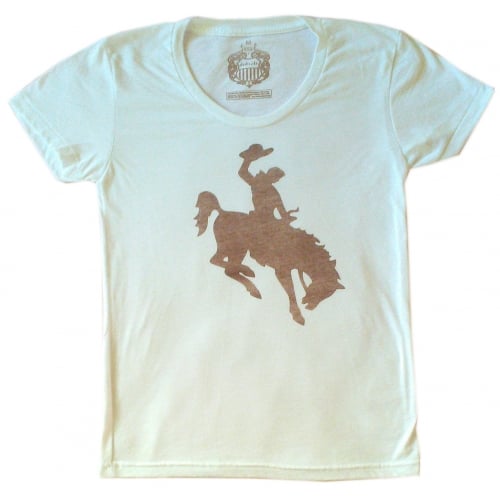 When your state's shape is a perfect rectangle, the pendant charm necklaces might not be the way to go. We love the bucking-bronco emblem on this Wyoming crew-neck shirt [23] ($30) much more.
Still Looking For Your State?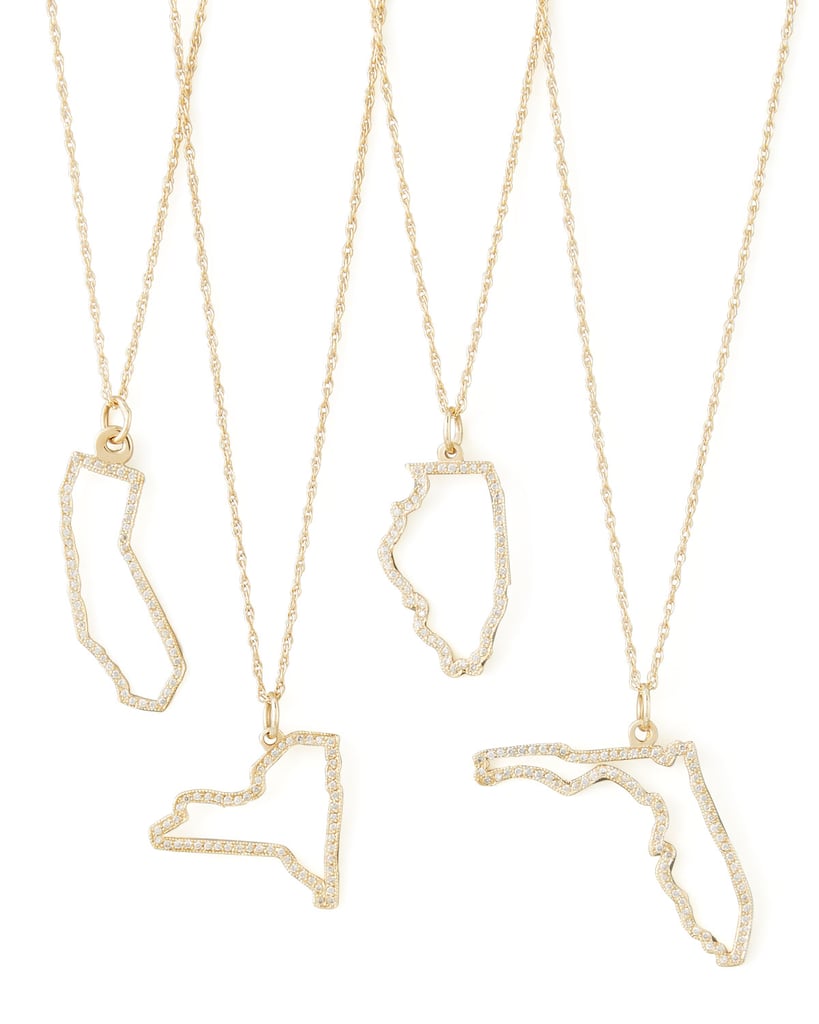 There's plenty of love to go around! Whether it's Maya Brenner's pave diamond necklaces [24] ($1,800) or any of the customizable options above, we hope you'll wear your state with pride!