Accessories aren't just supporting details — after studying up on the street style at NY [1] and London Fashion Weeks [2], it's clear that these little add-ons are a major part of any outfit. It's no different in Milan [3], Italy, where megawatt jewels, embellished clutches, and everything from sporty kicks to lace-up heels inspire awe and a little envy.
Get a glimpse of all the accessory goodness right here.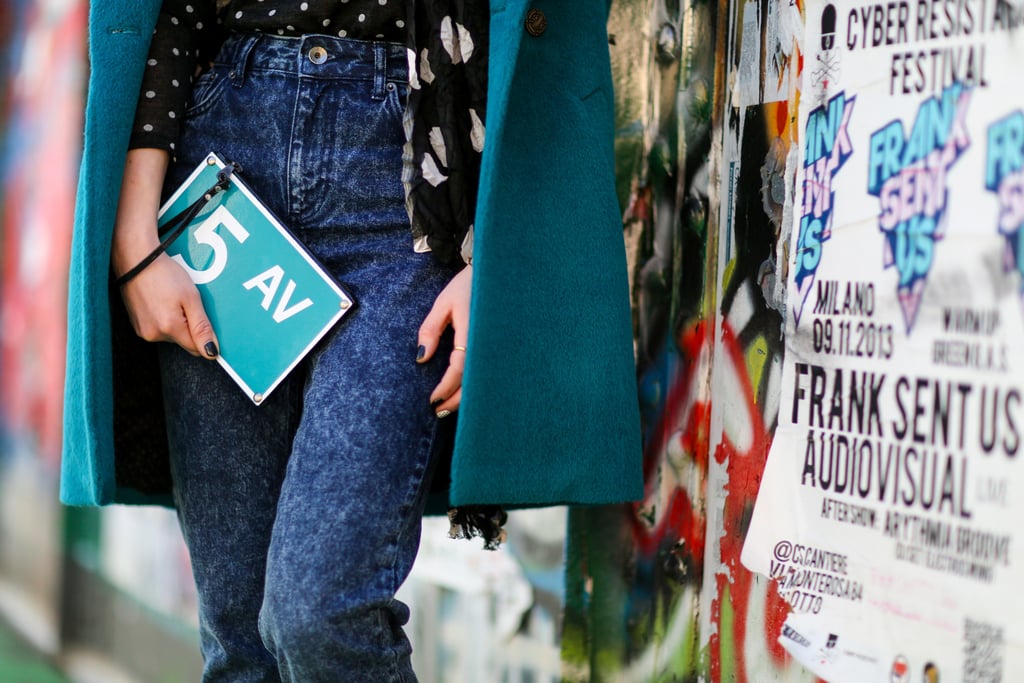 Any New Yorker would appreciate her subtle nod to the city.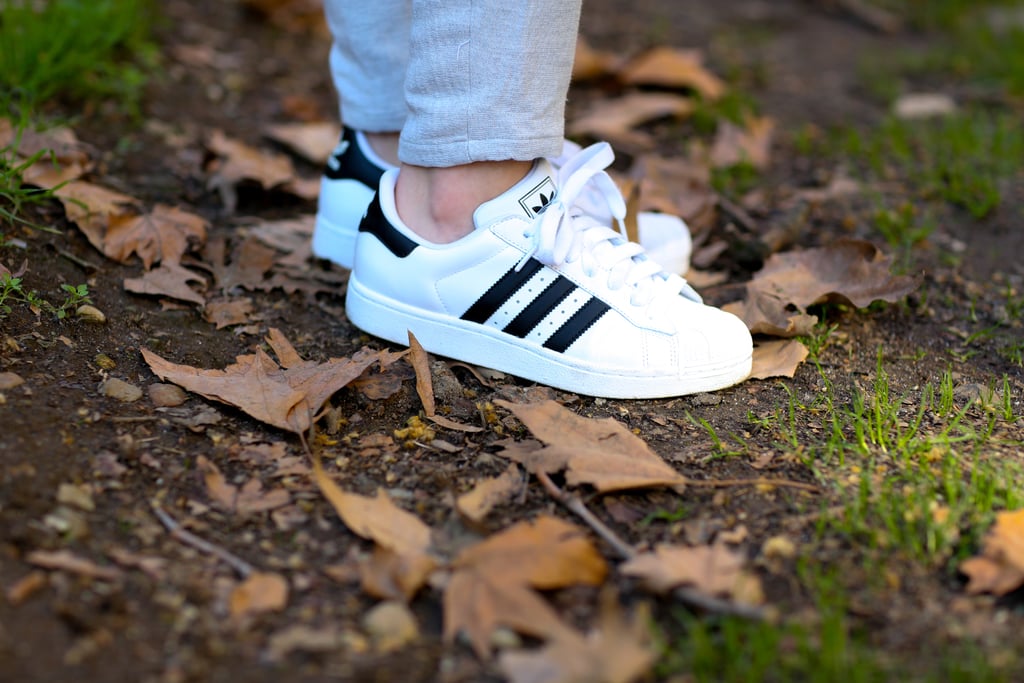 Kicking it old school in Adidas.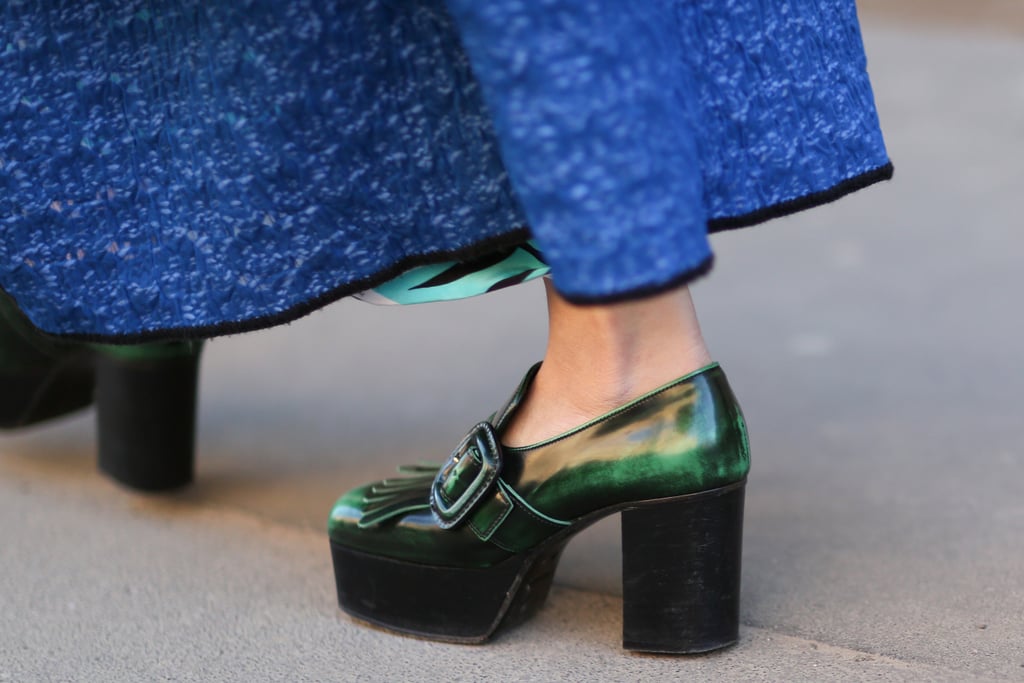 These mega platforms could really keep you grounded.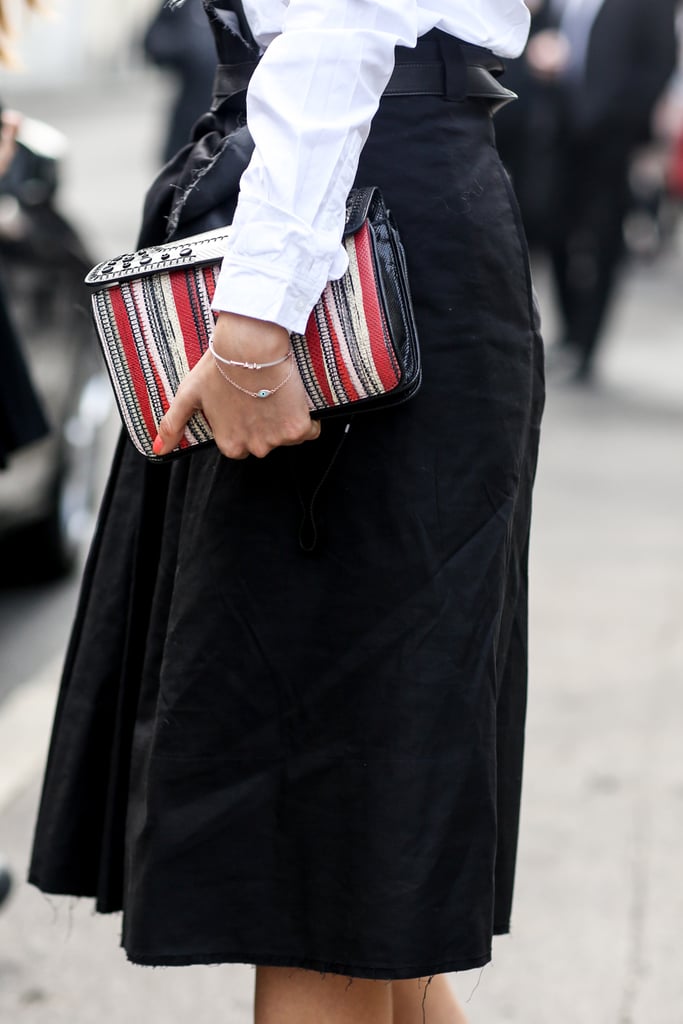 Talk about arm candy.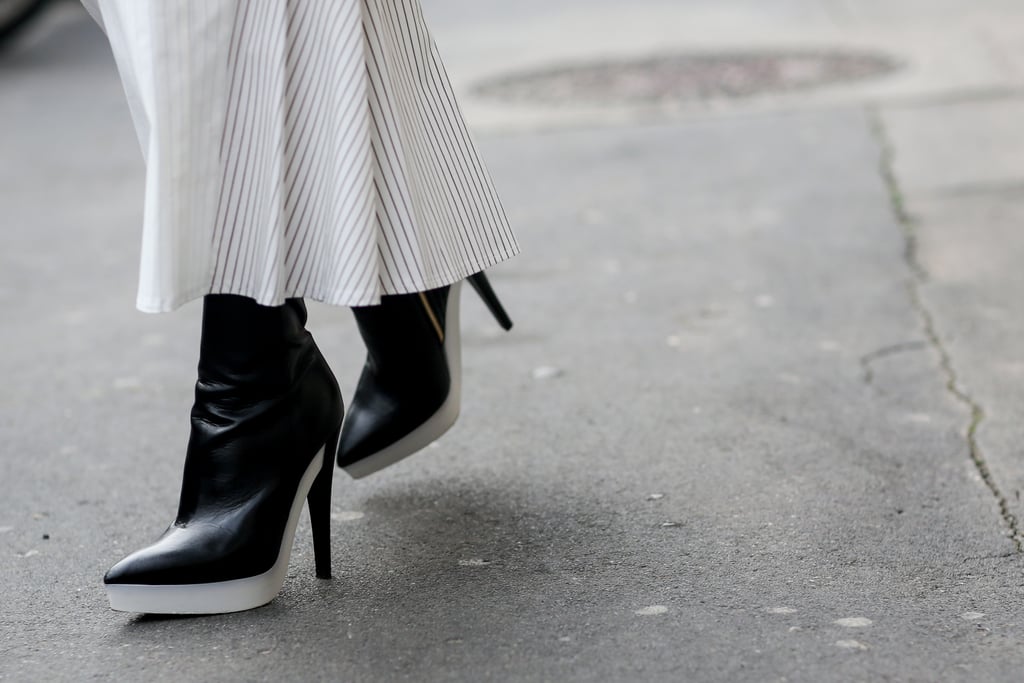 White soles to mimic the white of her skirt.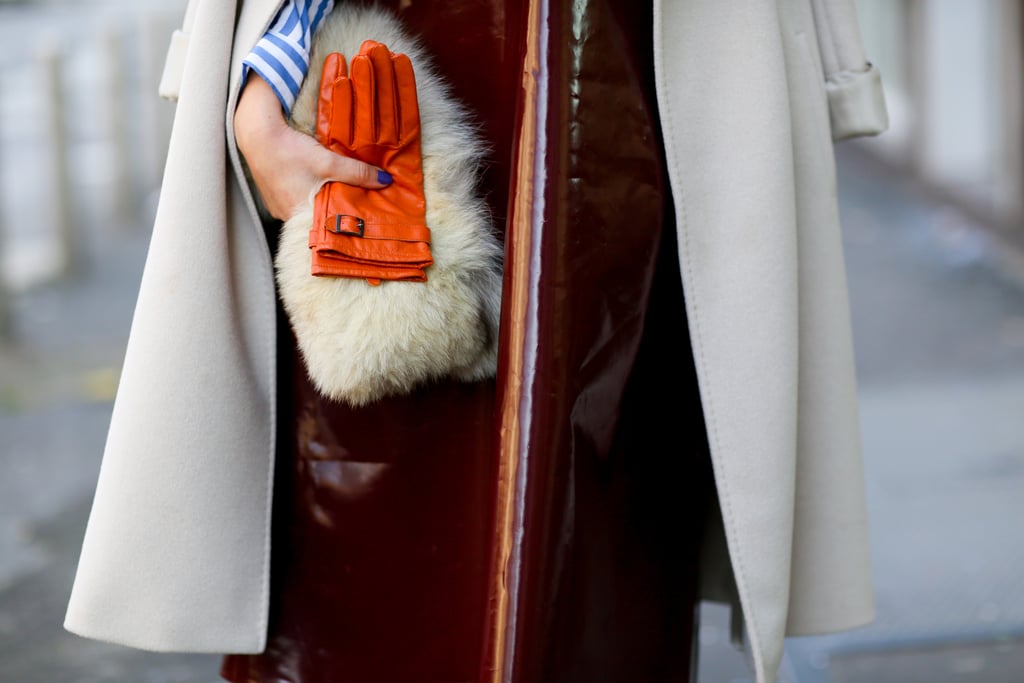 A touch of fur and a pop of color got our attention.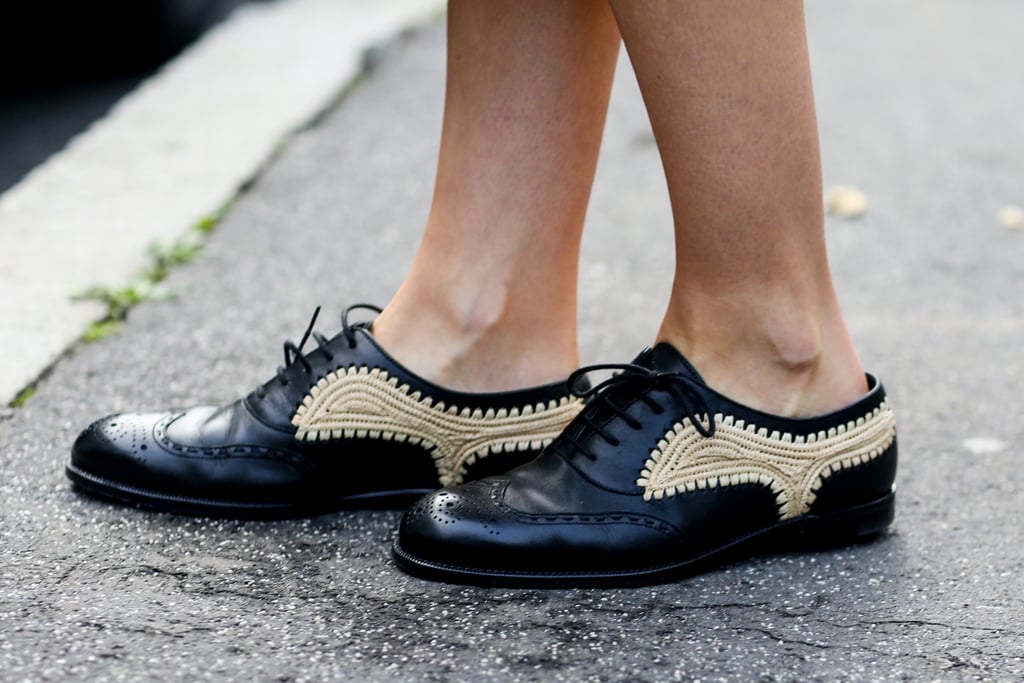 Does it get cooler than gold-braided brogues?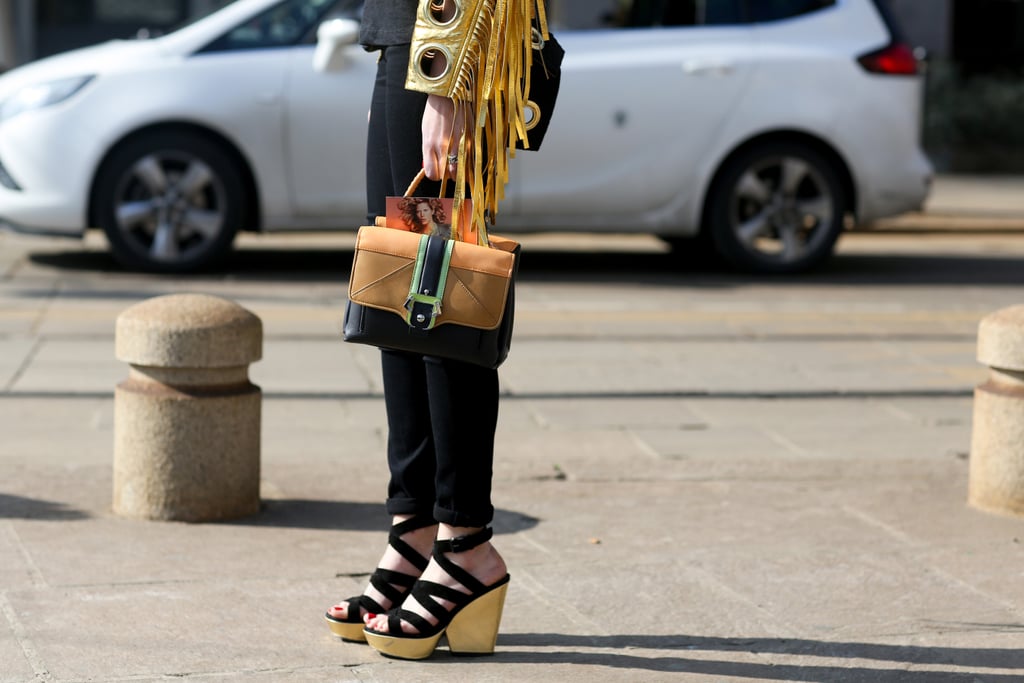 Making a statement from head to toe.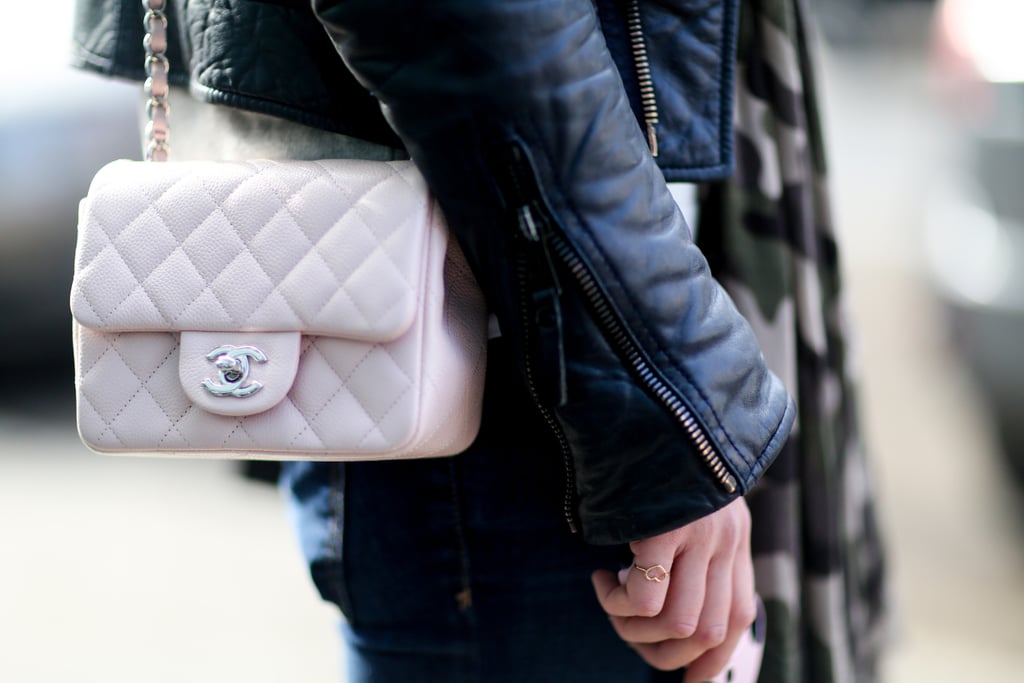 The prettiest counterpoint to a leather jacket is a petal-pink Chanel bag, don't you agree?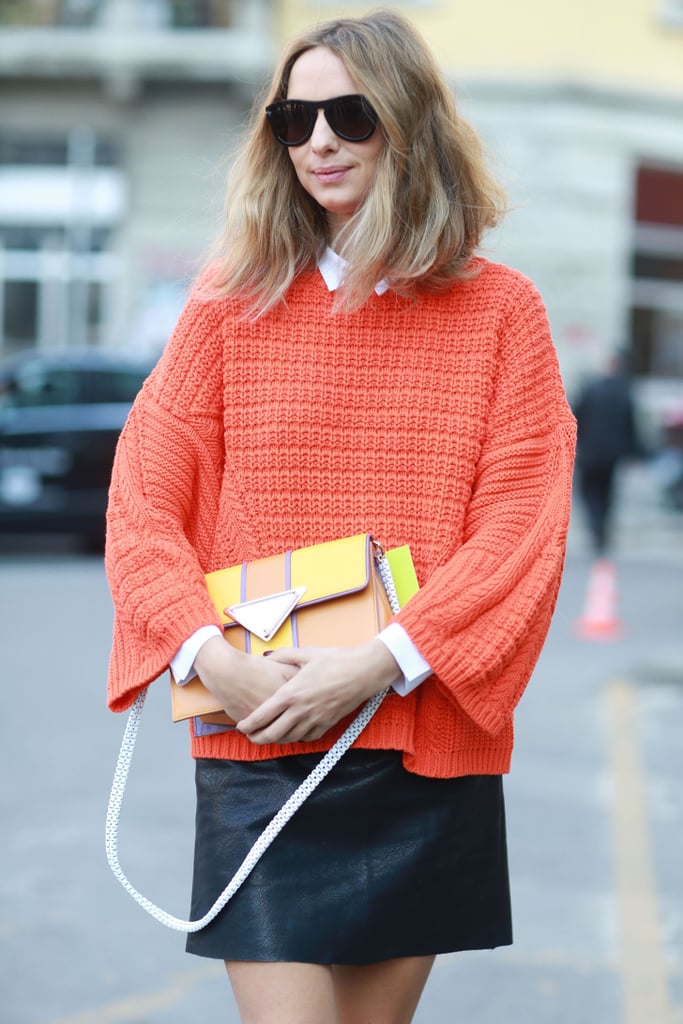 We're crushing on this bright mix.
Source: Tim Regas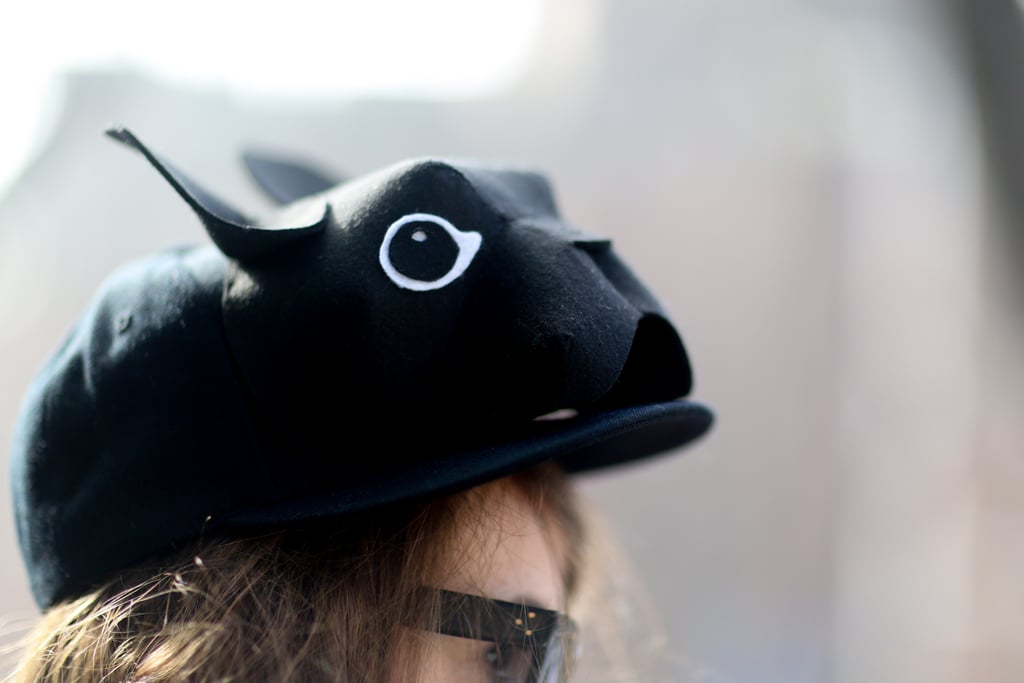 The most animated kind of accessory.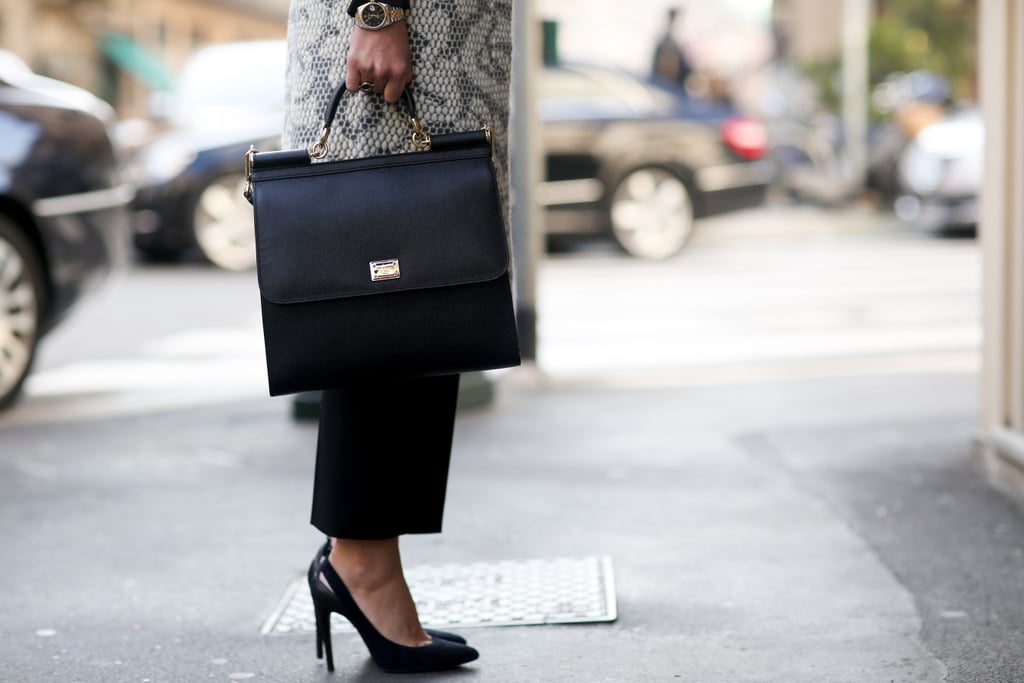 These accessories mean business.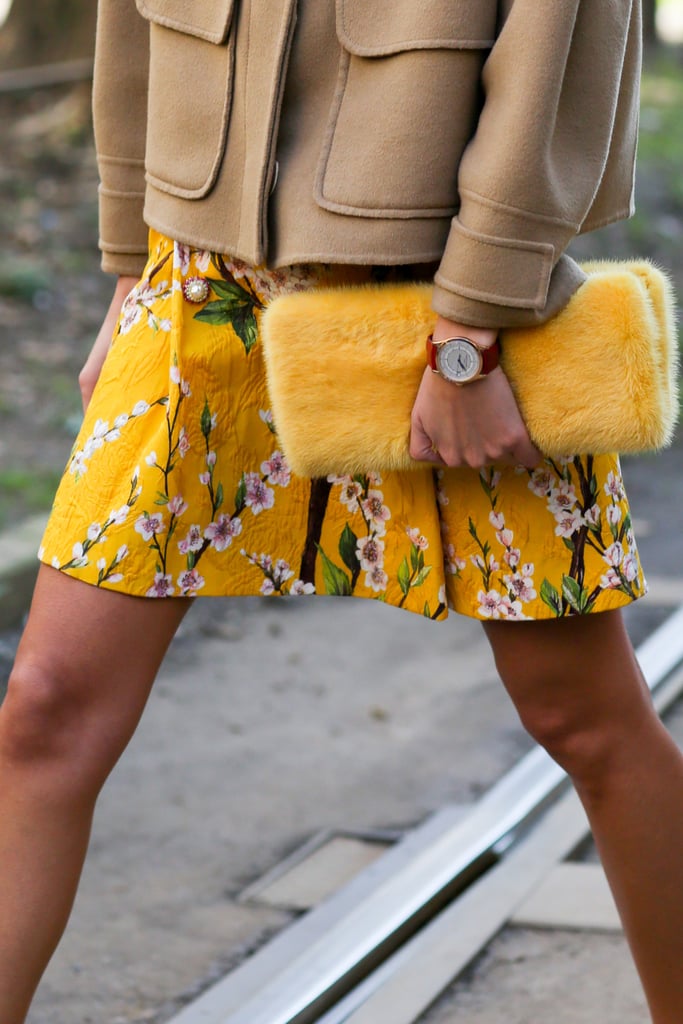 Keeping it color coordinated.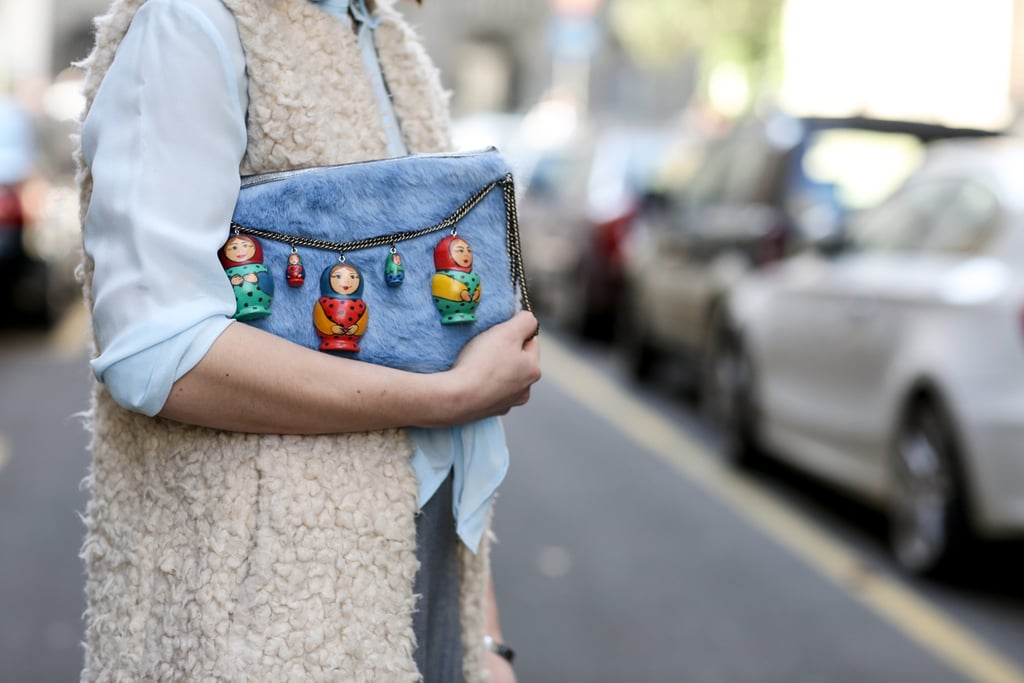 This clutch comes decked out with little figurines.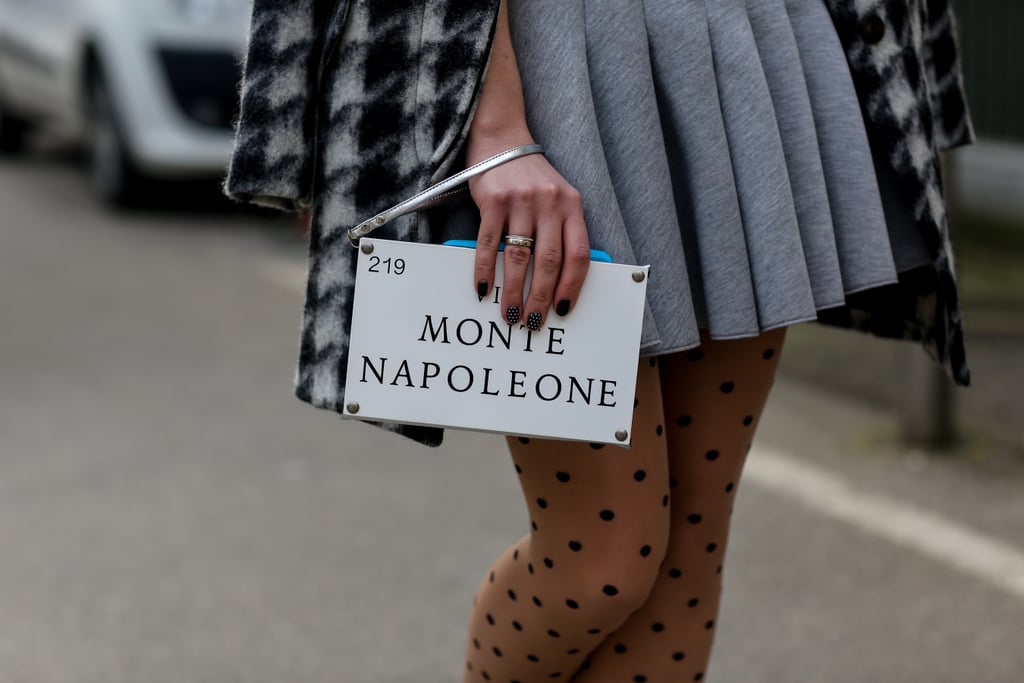 This little bag comes with a message.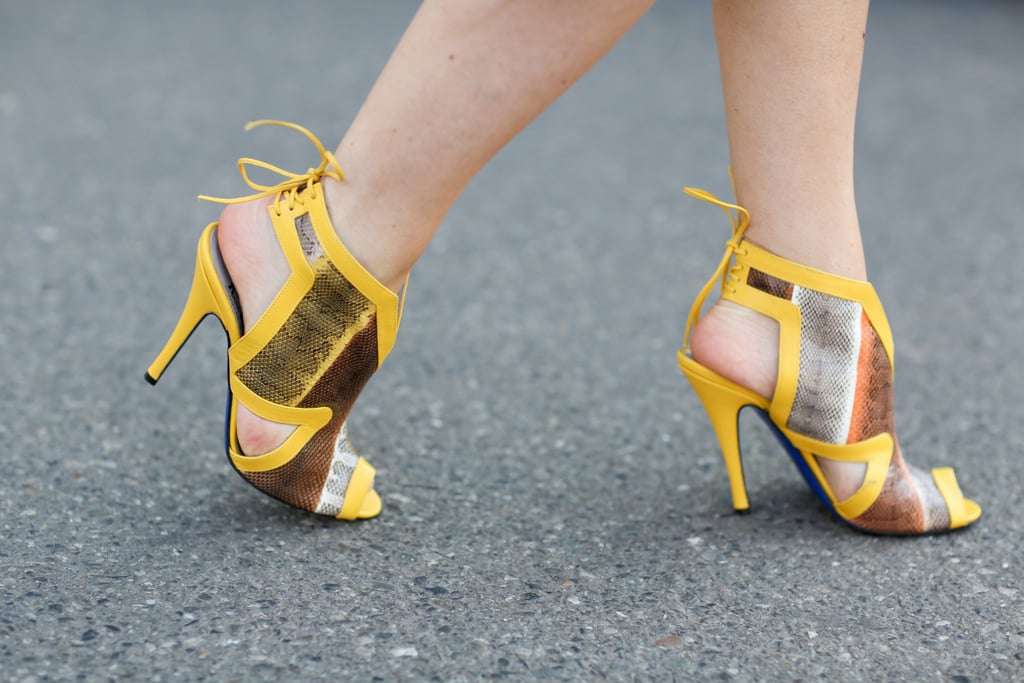 These heels could spice up any outfit.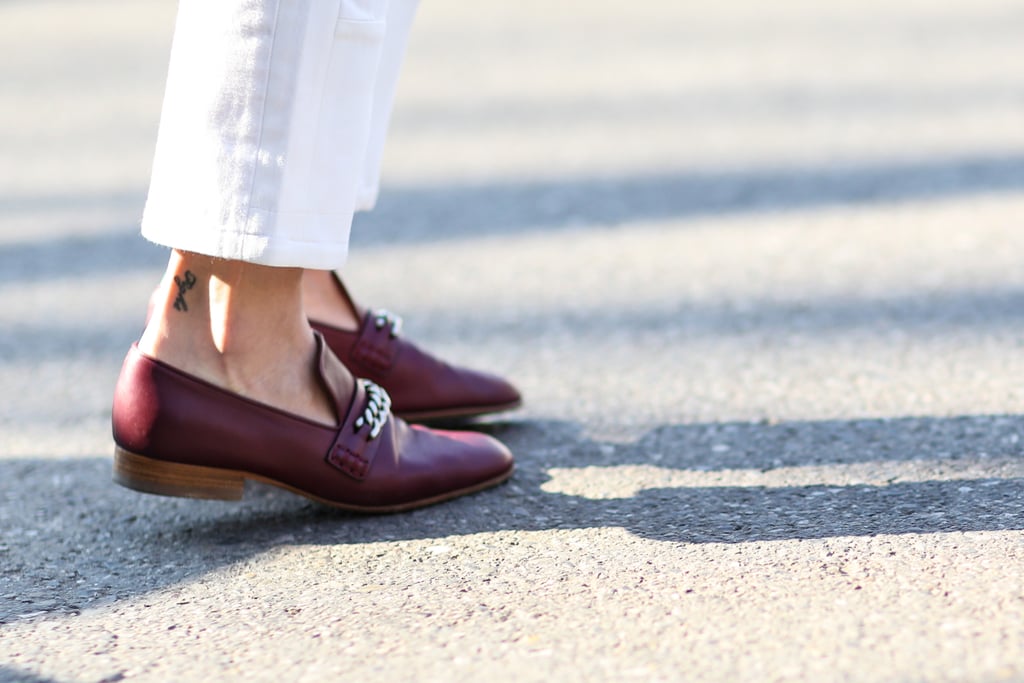 Chains on these brogues make them even cooler.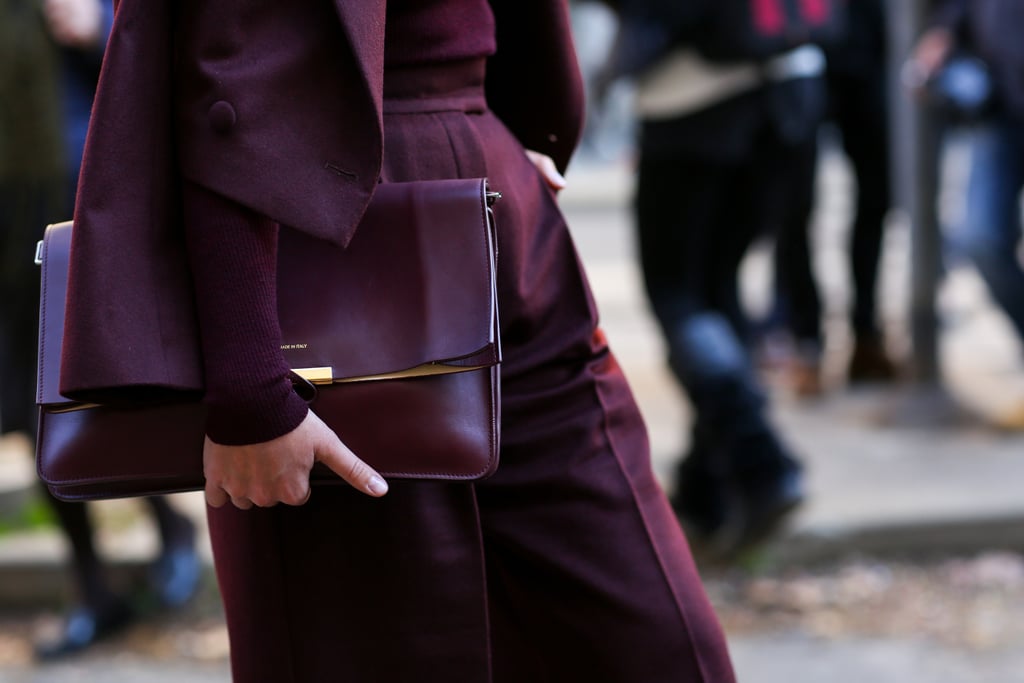 Keeping it all in the same color family.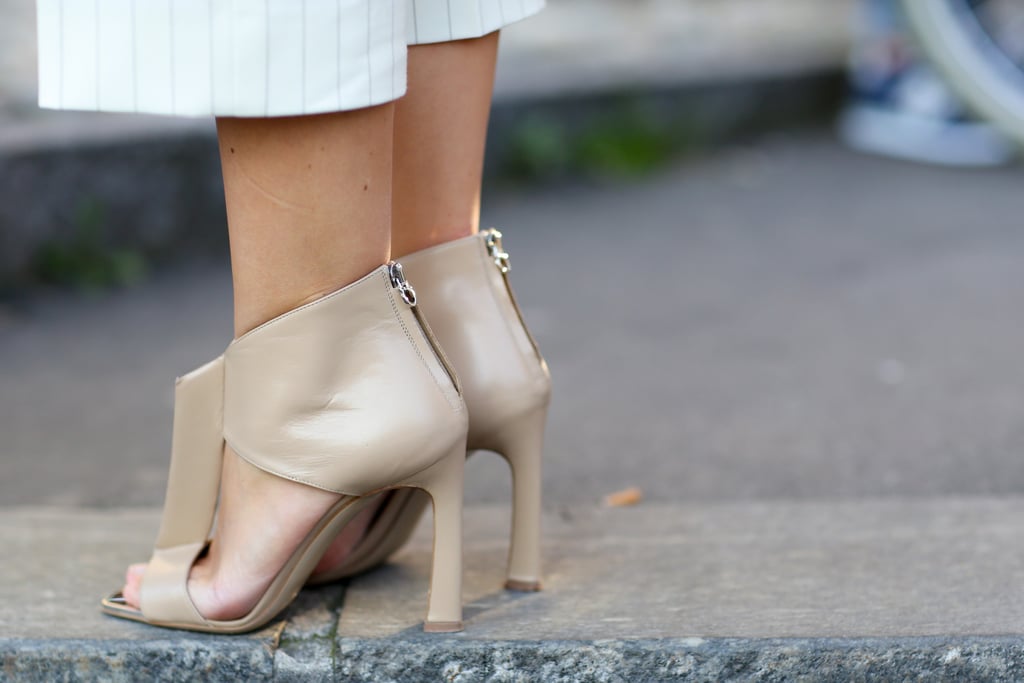 These nude heels aren't exactly understated.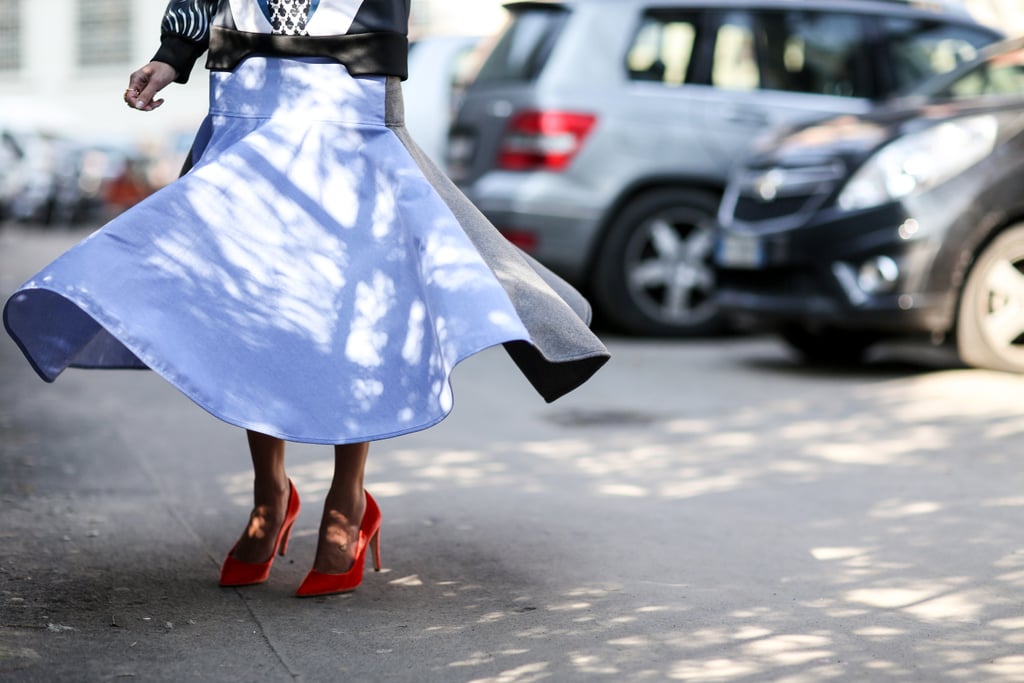 A skirt like this deserves to be twirled, and shoes like this deserve to be shown off.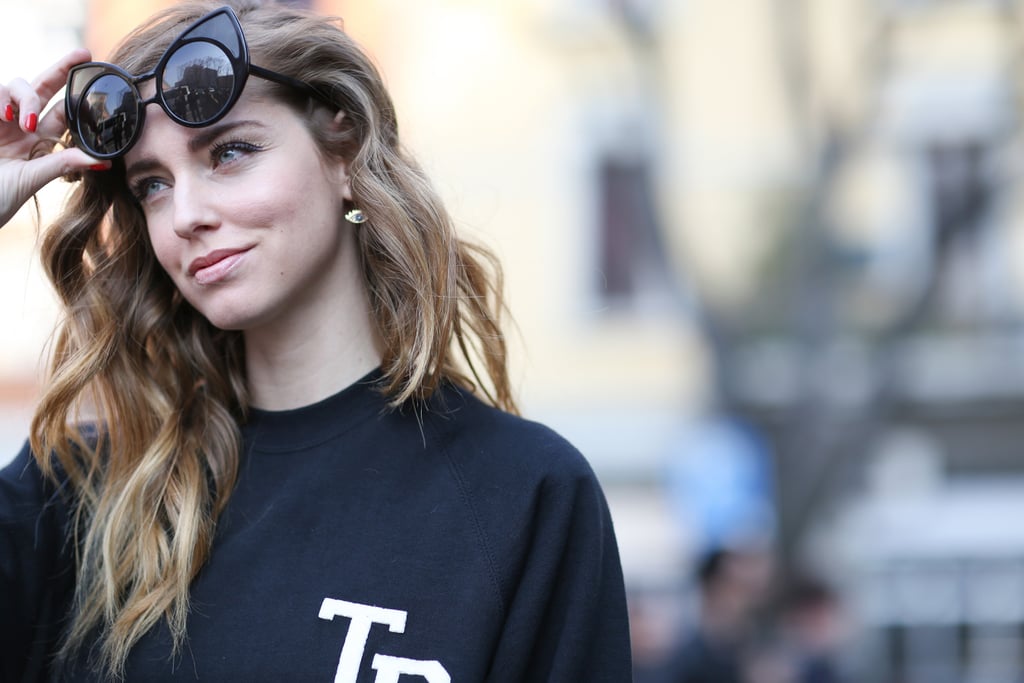 Chiara Ferragni has some serious cat-eye shades.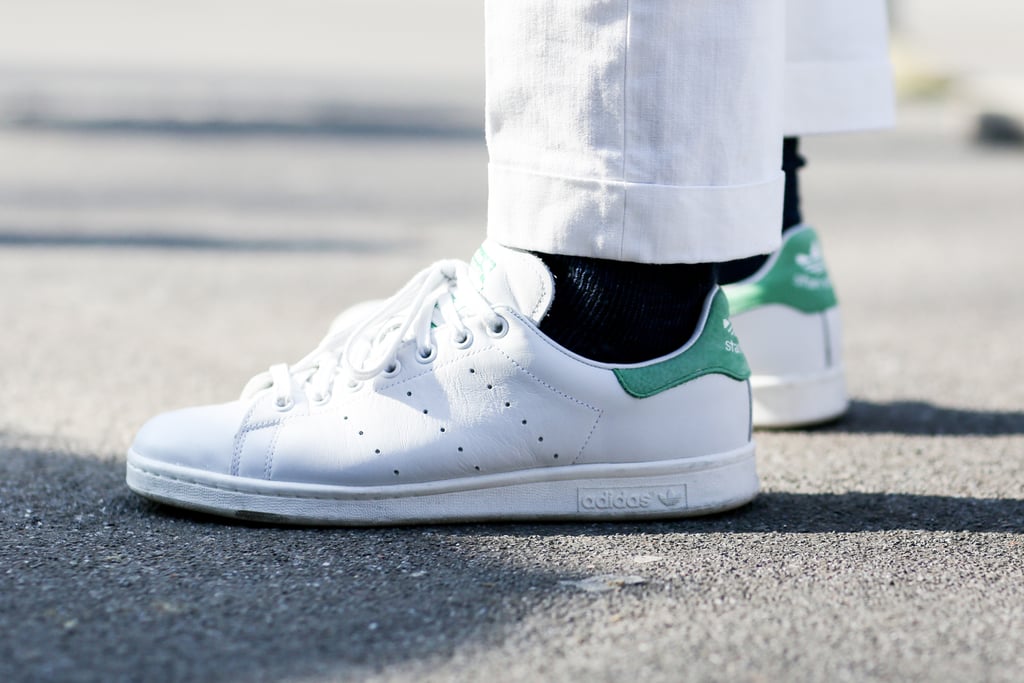 Are these the new sneakers of the style pack?
We're green with envy over this bag.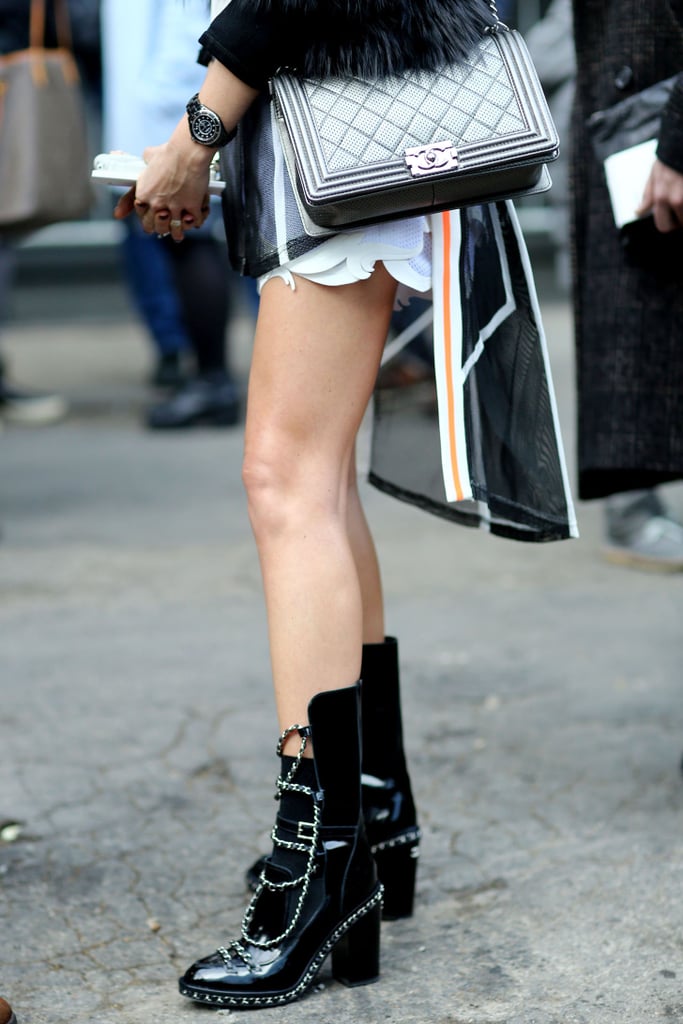 Armed with luxe Chanel add-ons.
Source: Tim Regas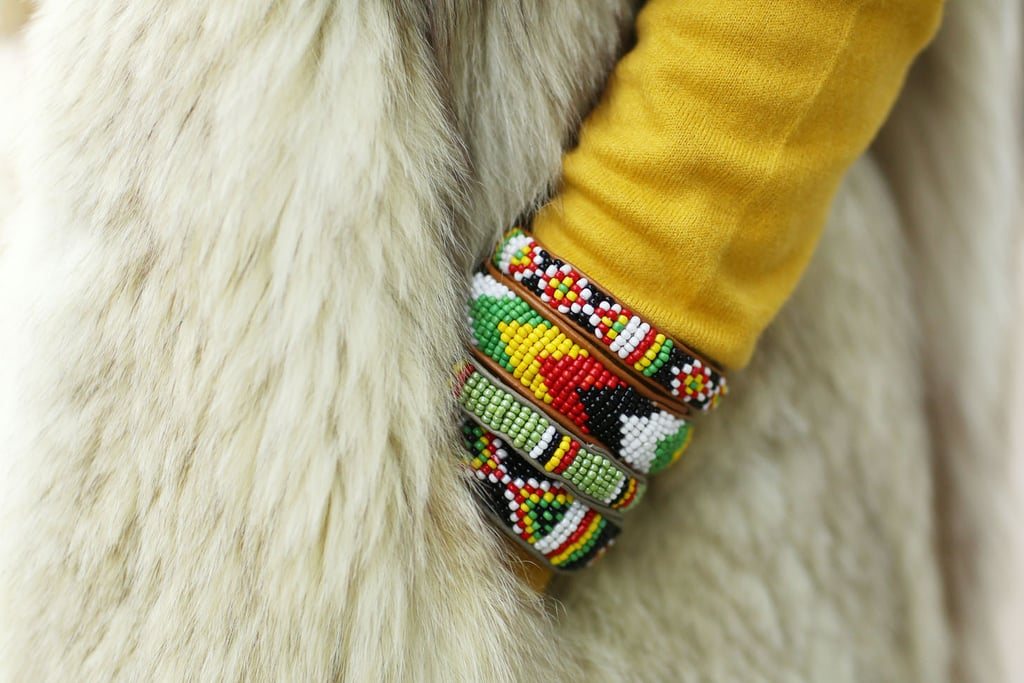 Eclectic bracelets brighten up a furry layer.
Source: Tim Regas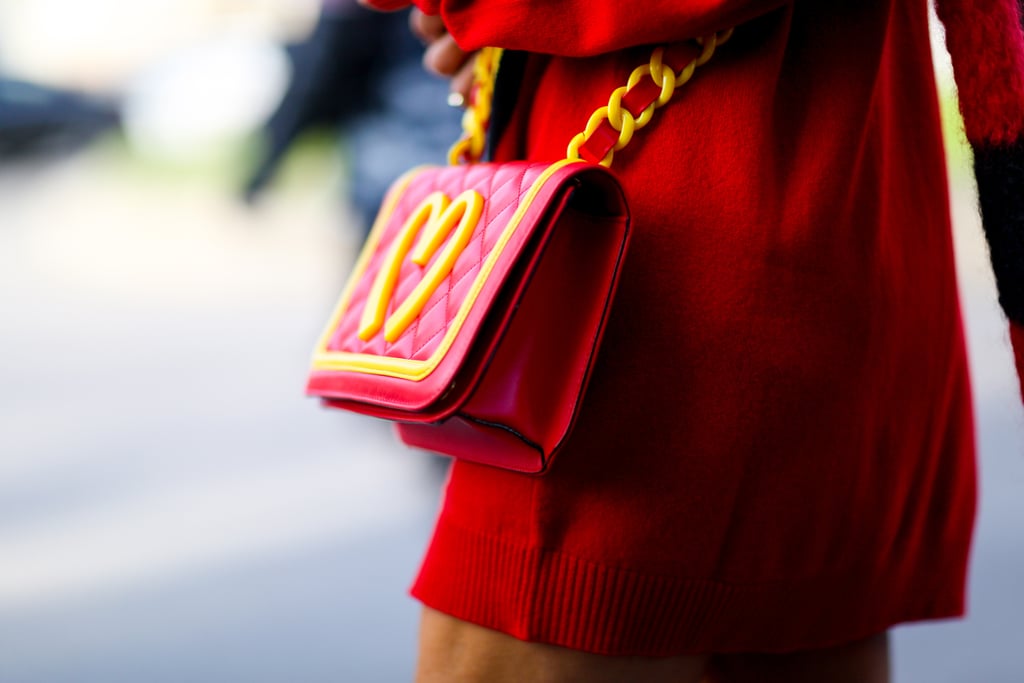 Anna Dello Russo was lovin' it — her Moschino crossbody bag, that is.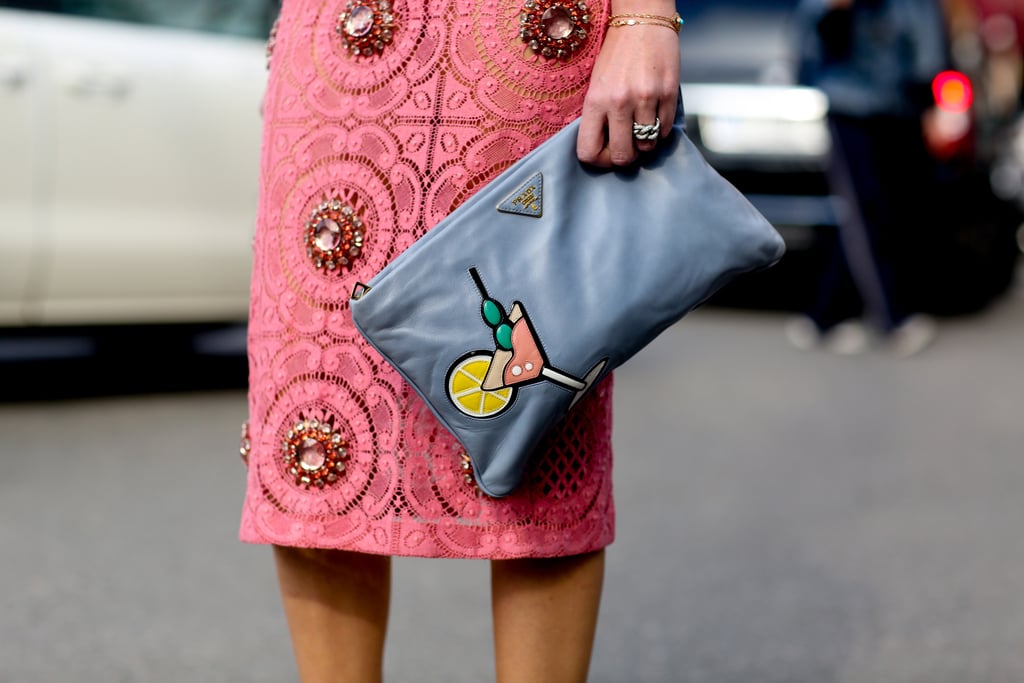 This Prada clutch is also a cheeky nod to one of our favorite cocktails.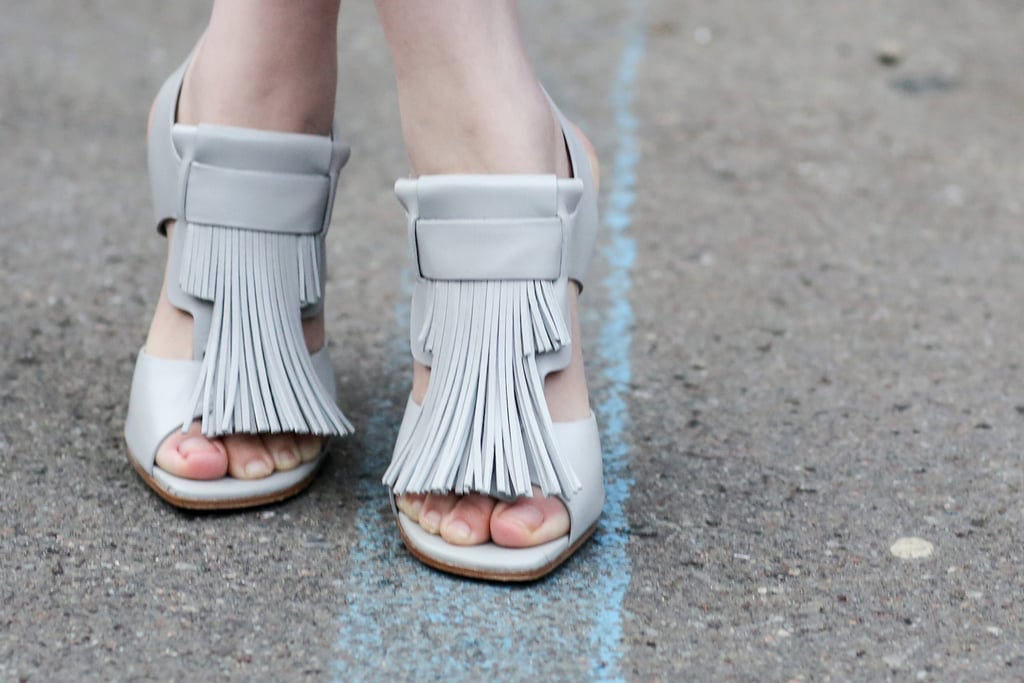 We love these loafer/sandal hybrids.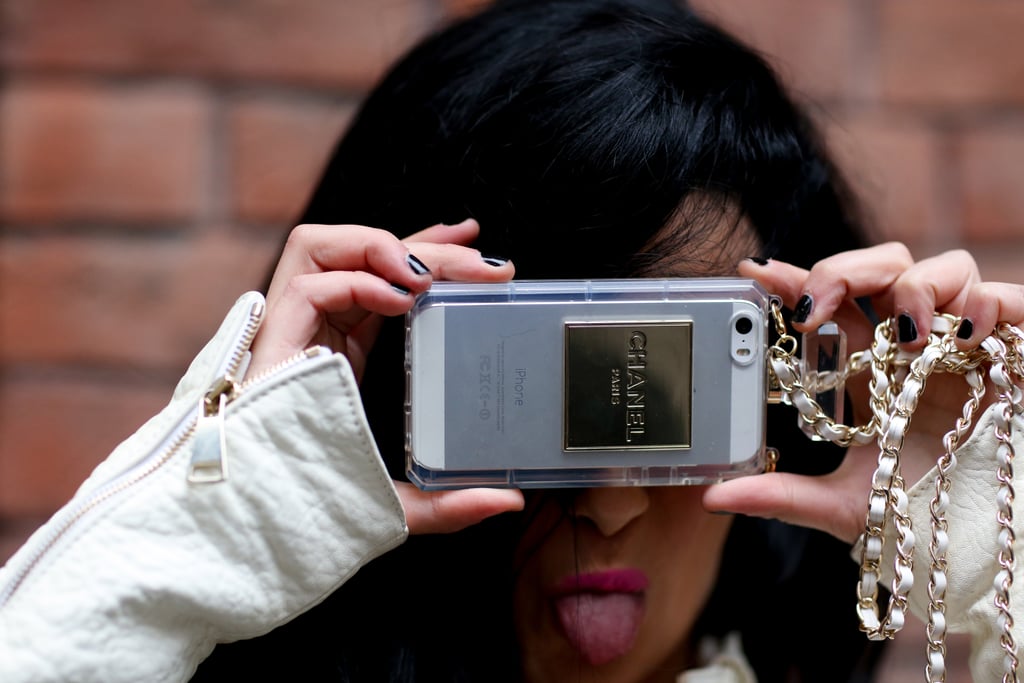 When your iPhone doubles as a bit of eye candy.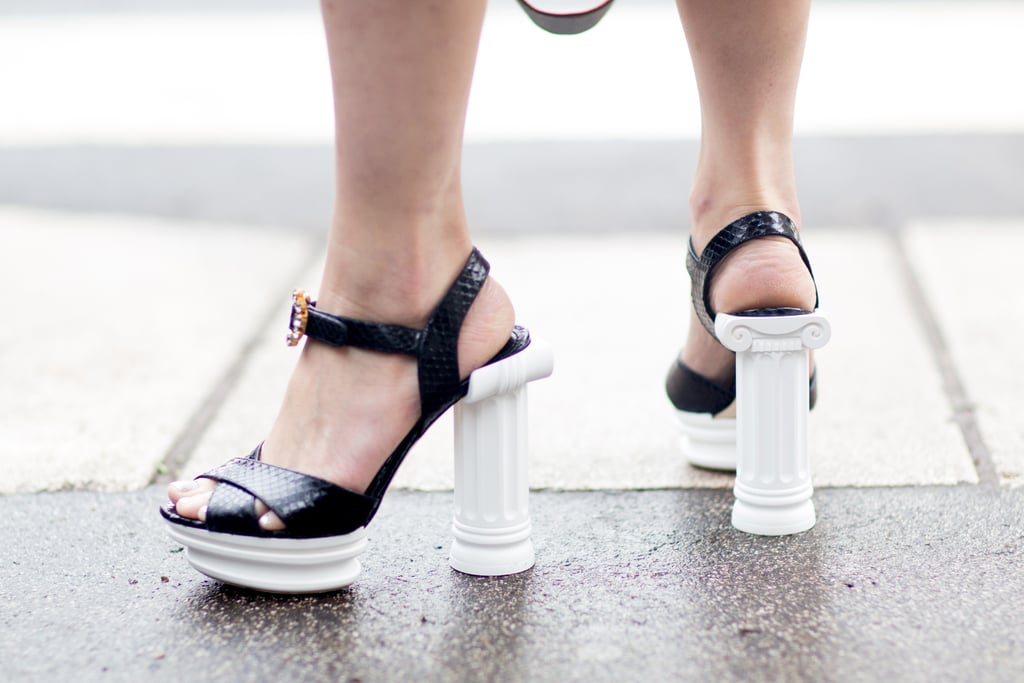 These heels lend a little lift — in more ways than one.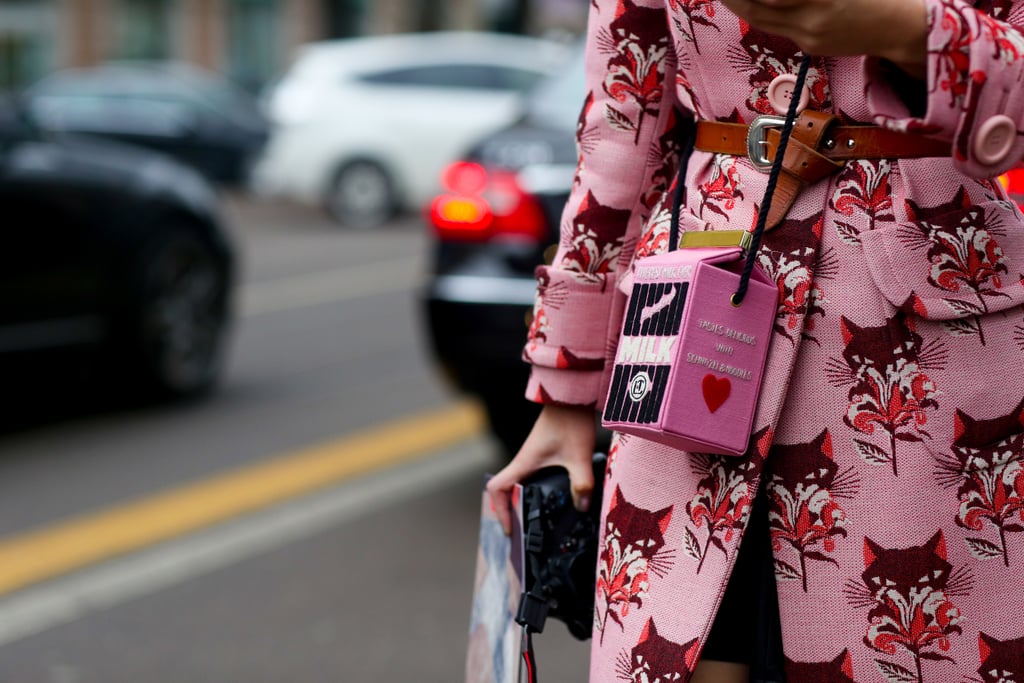 When groceries go high fashion.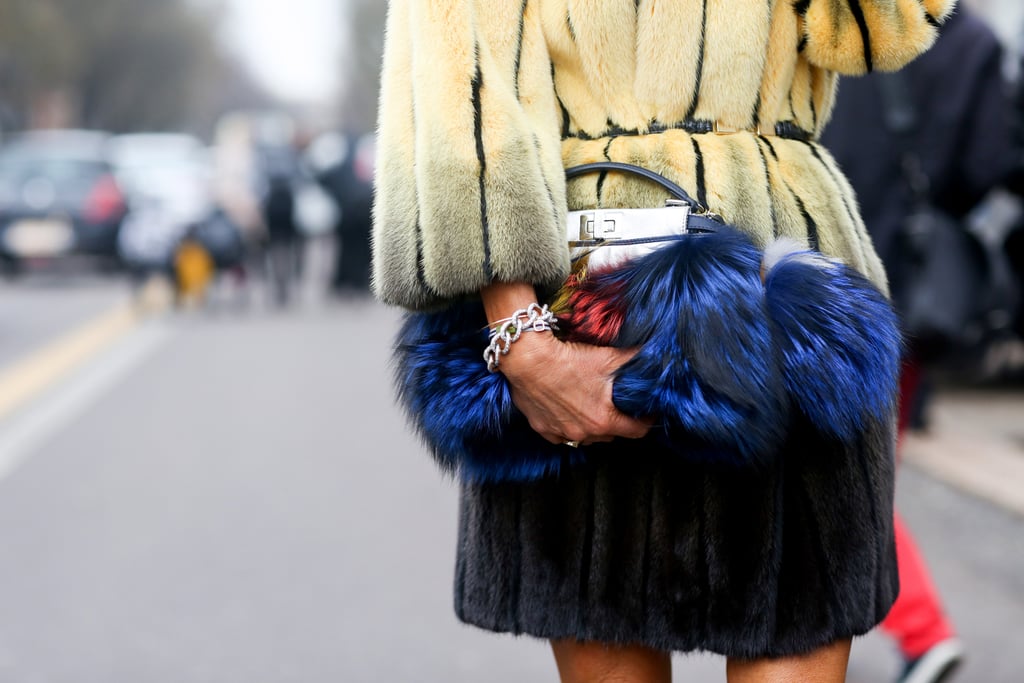 If you had to guess, you'd say this was Anna Dello Russo's clutch, wouldn't you? You'd be right.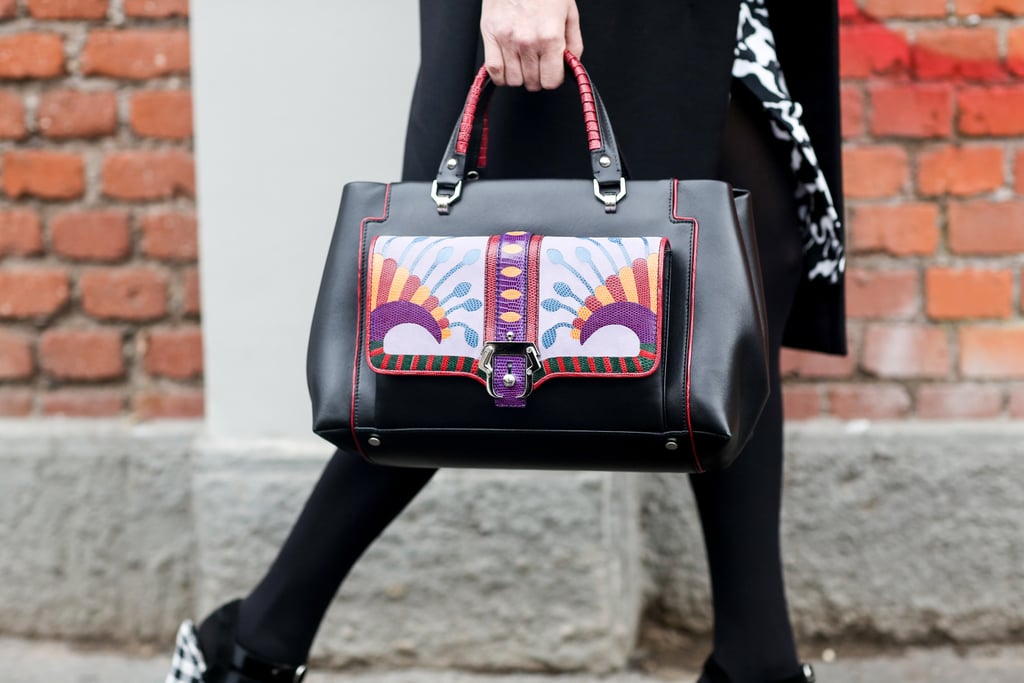 This bag looks almost hand-painted.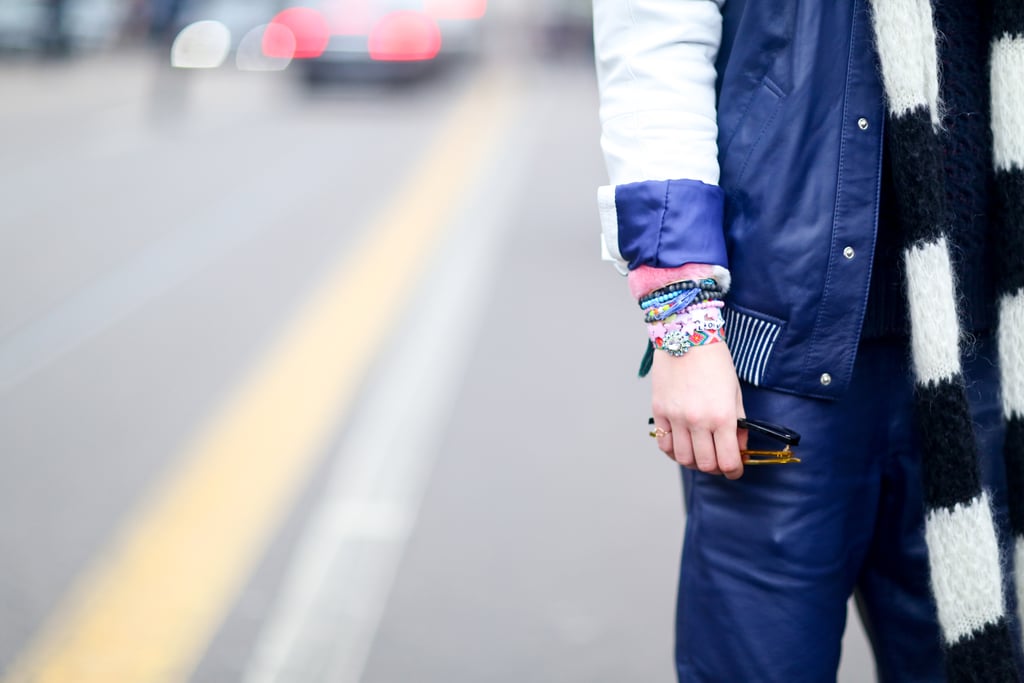 Armed with quintessential cool-girl bracelets.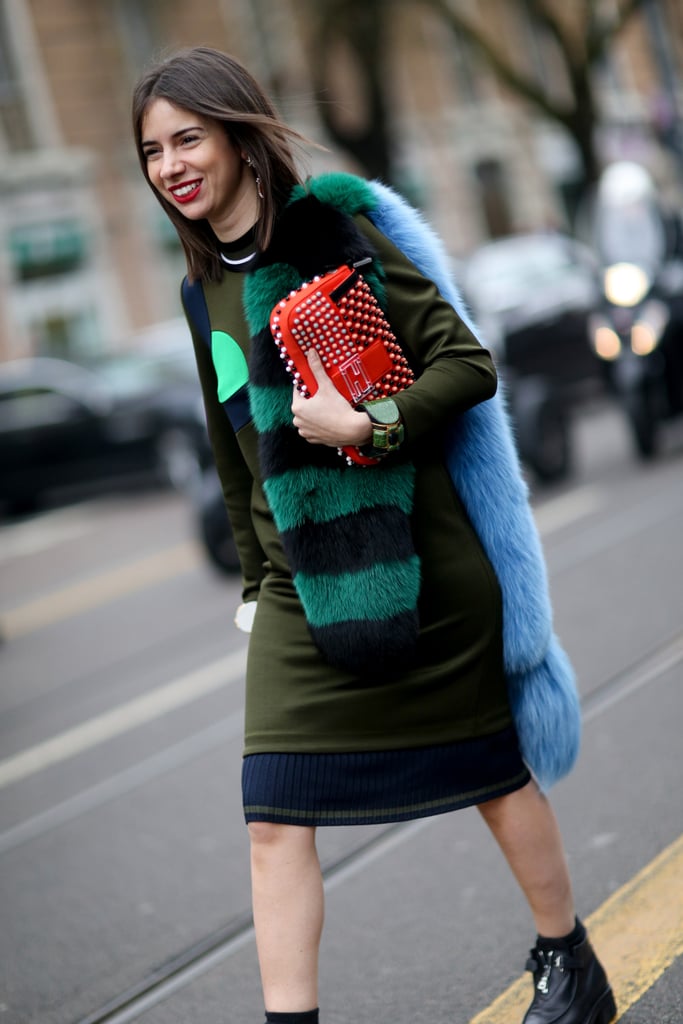 It's a double dose of extraordinary extras here.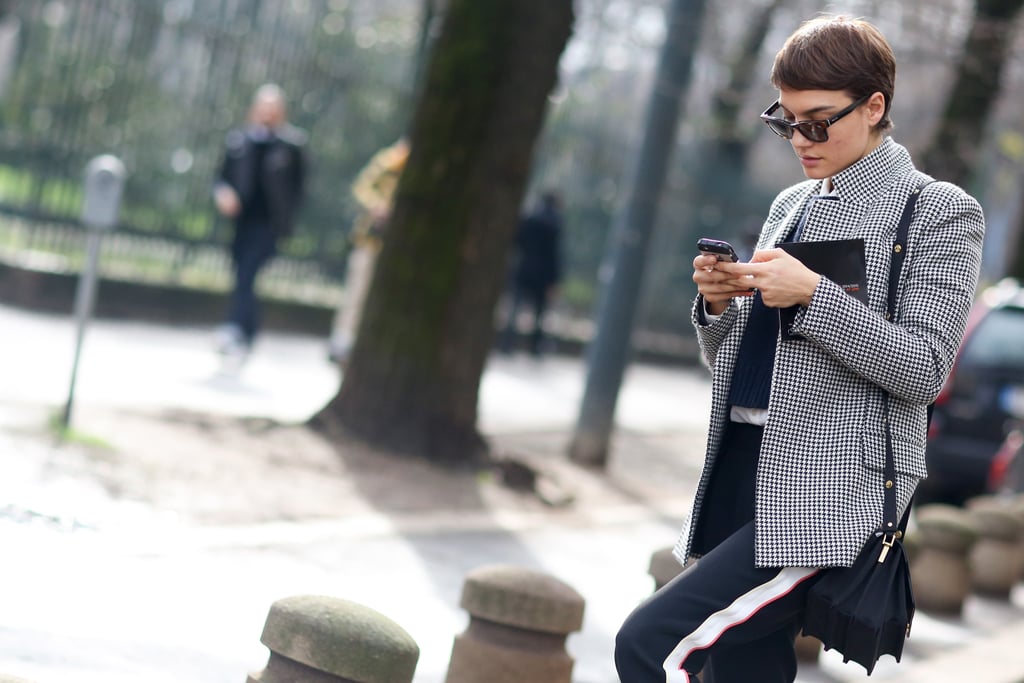 But there's nothing wrong with sleek, classic accessories, either.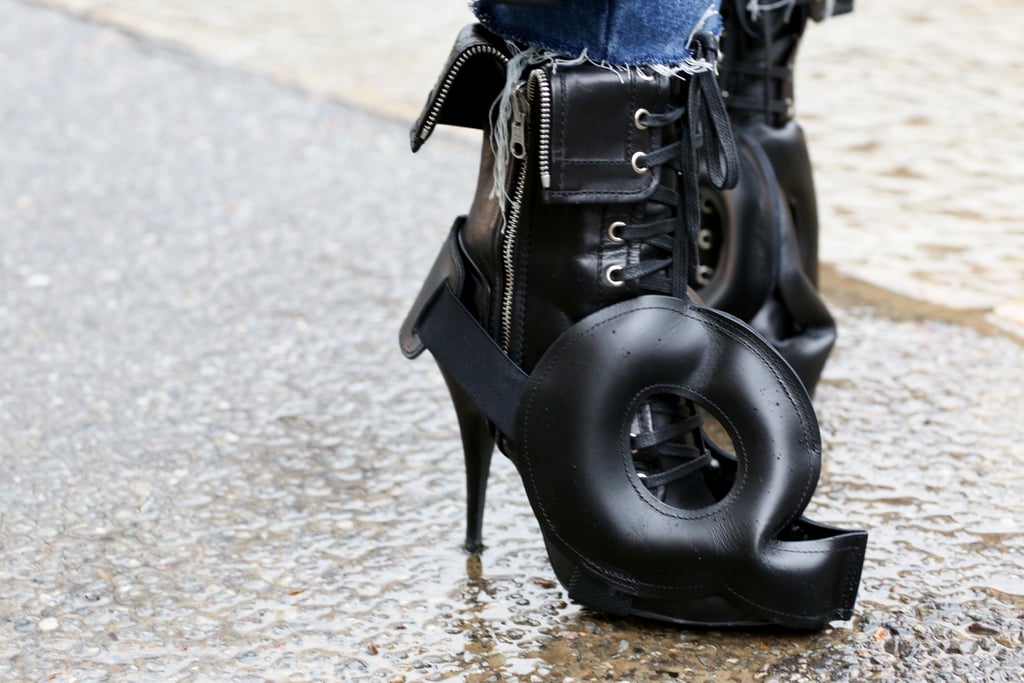 Some shoes are made for walking. Some are made for turning heads.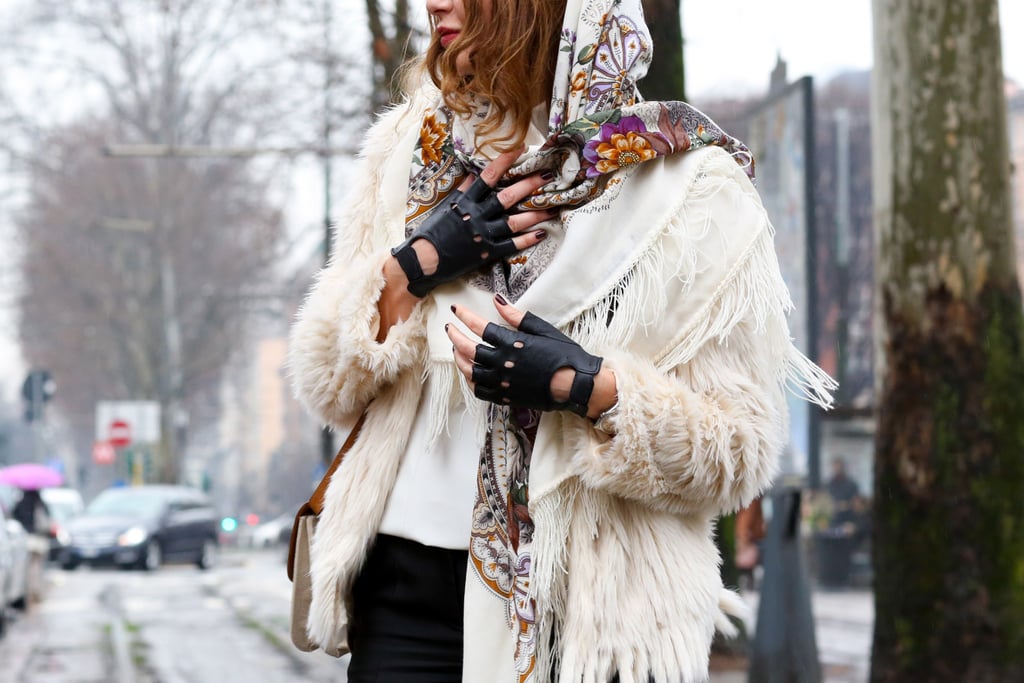 Badass biker gloves and a pretty scarf go surprisingly well together.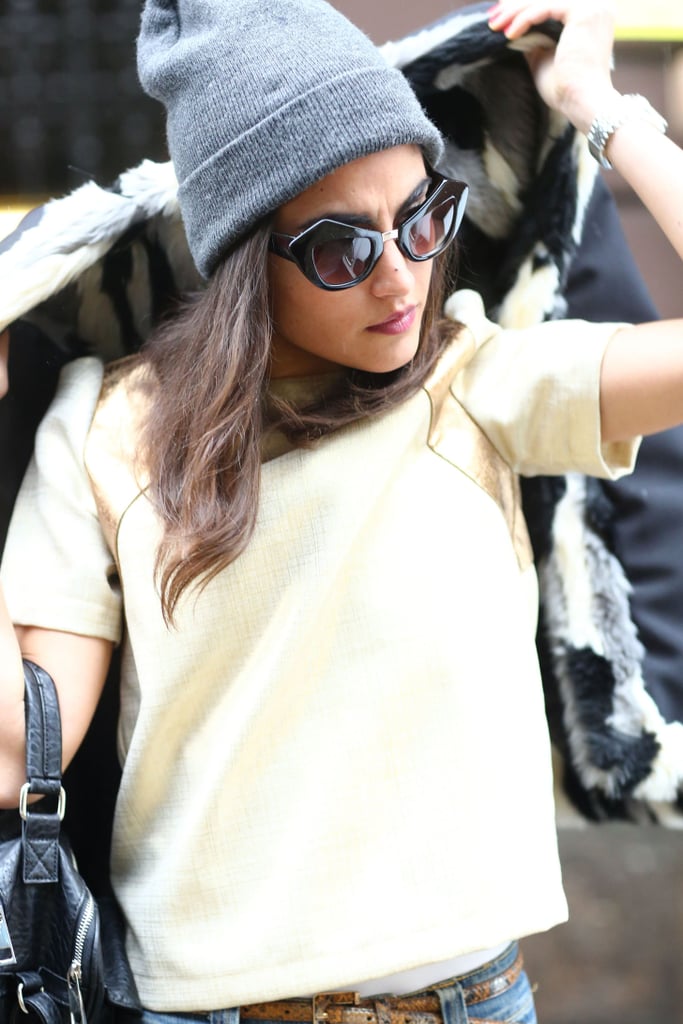 Her beanie says "cool girl" — her sunglasses say "glamazon."
Source: Tim Regas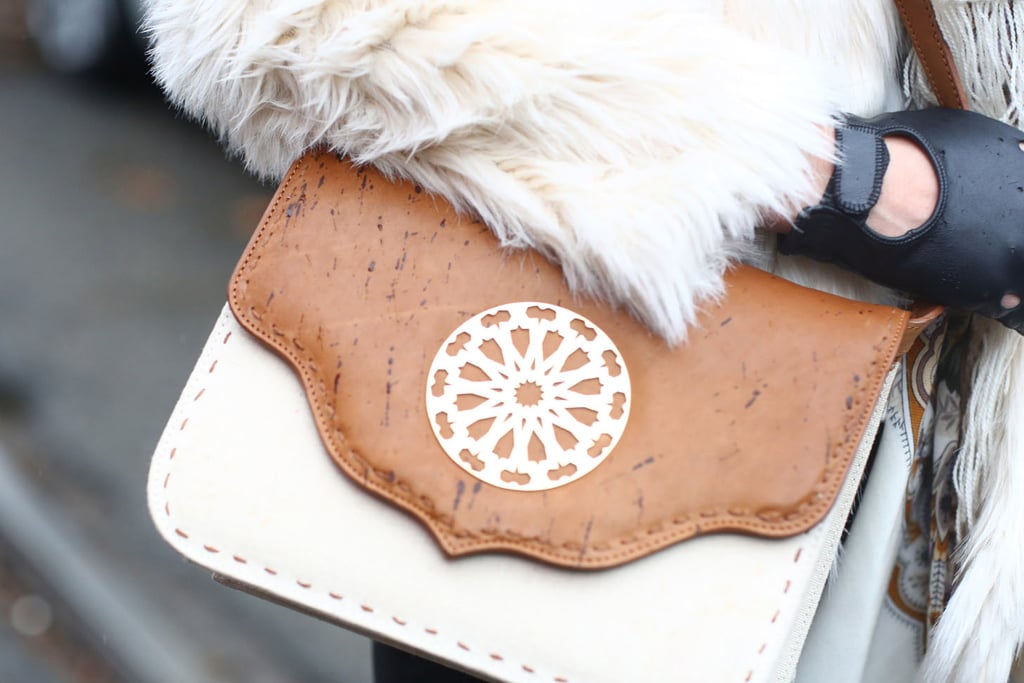 Gorgeous detailing deserves extra attention here.
Source: Tim Regas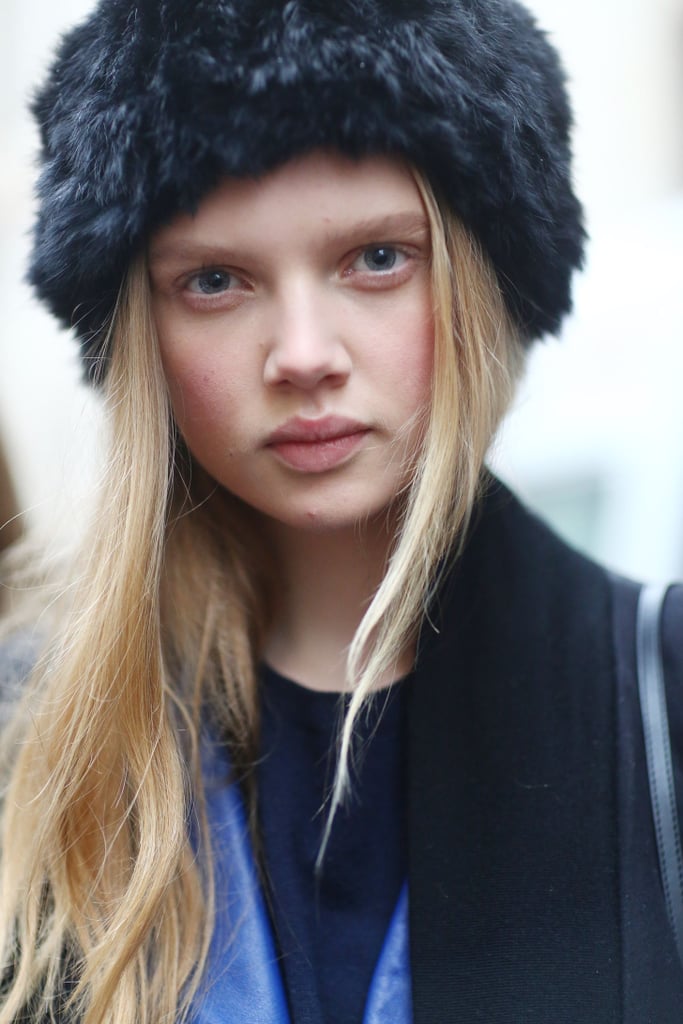 We love this hat trick.
Source: Tim Regas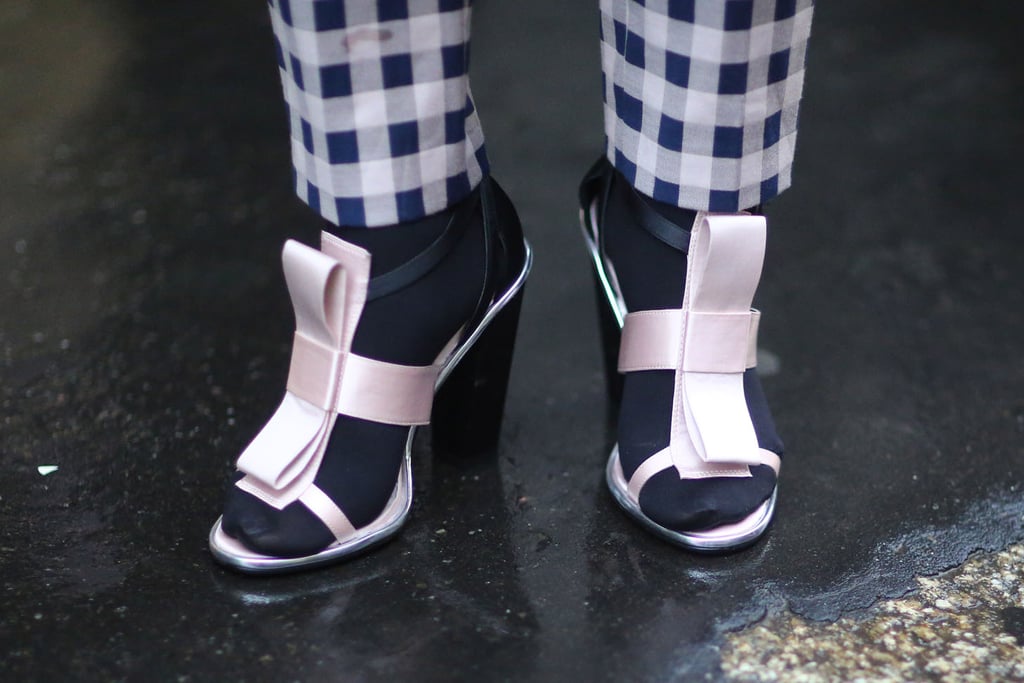 You can totally wear your sweet sandals this time of year. Just add socks.
Source: Tim Regas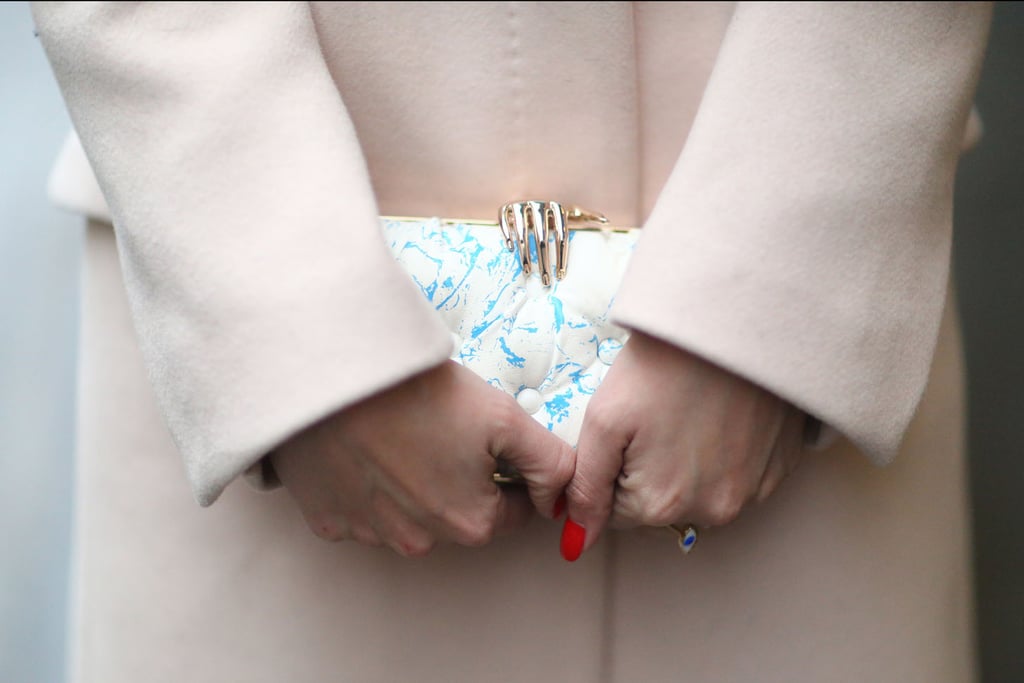 This clutch kind of clutches you back.
Source: Tim Regas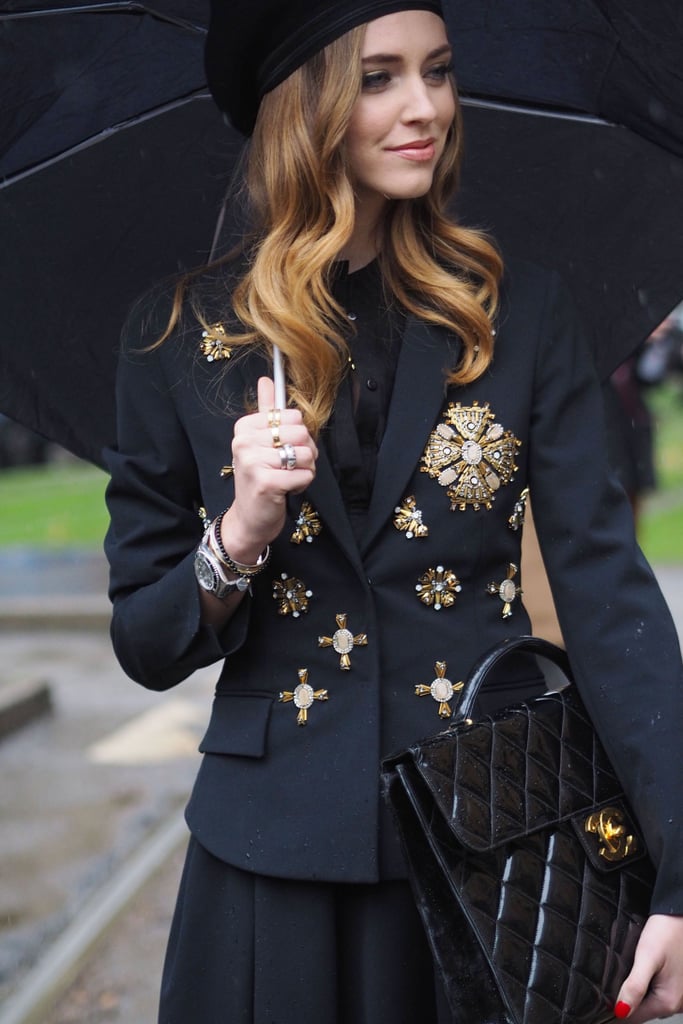 Chiara Ferragni balances both fashion-forward and totally practical accessories.
Source: Tim Regas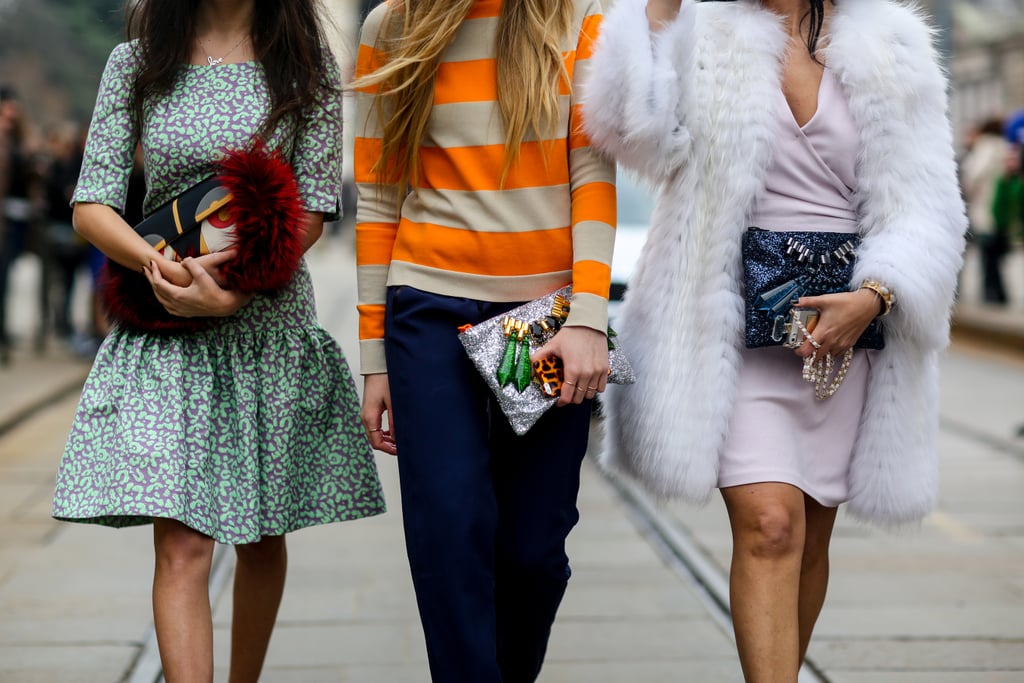 Three times the statement making.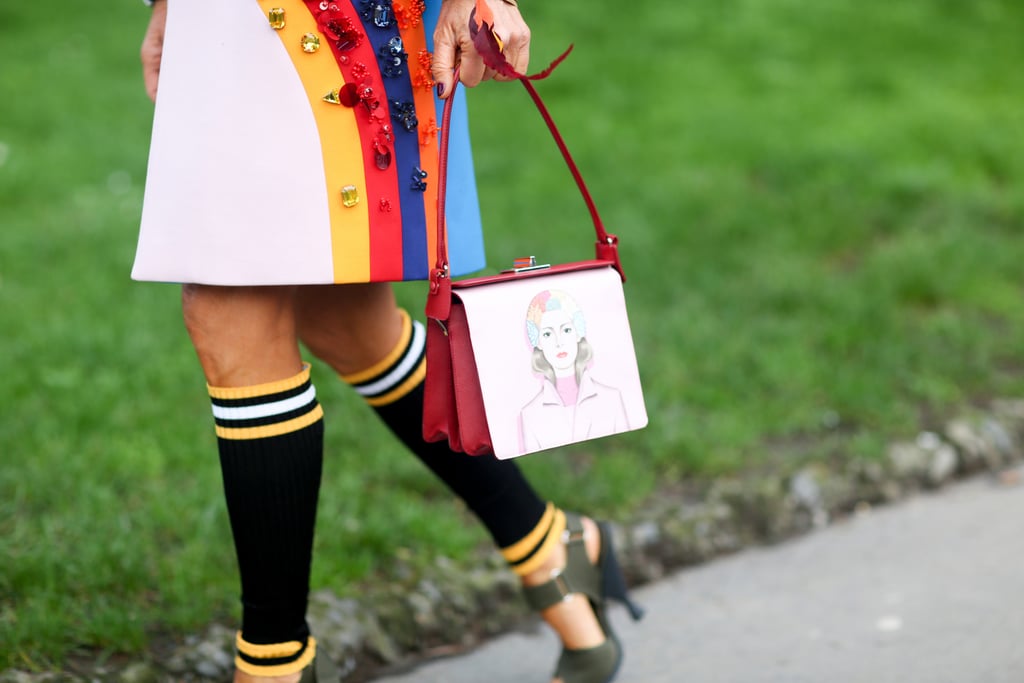 Anna Dello Russo's add-ons are always worth a second look.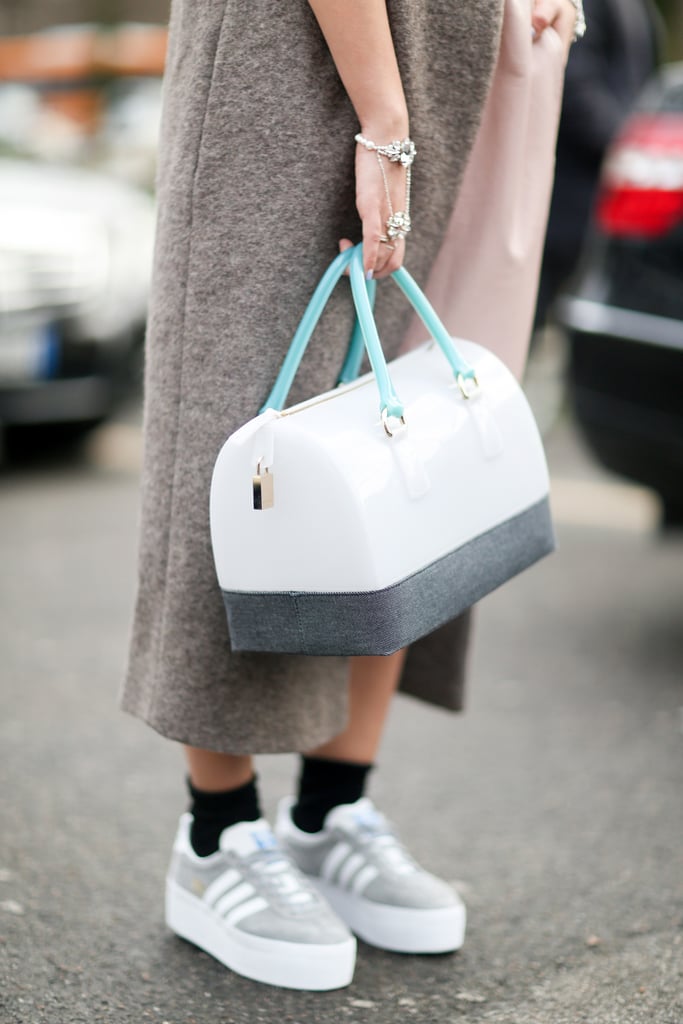 We love the no-fuss feel of this bag and these cool kicks.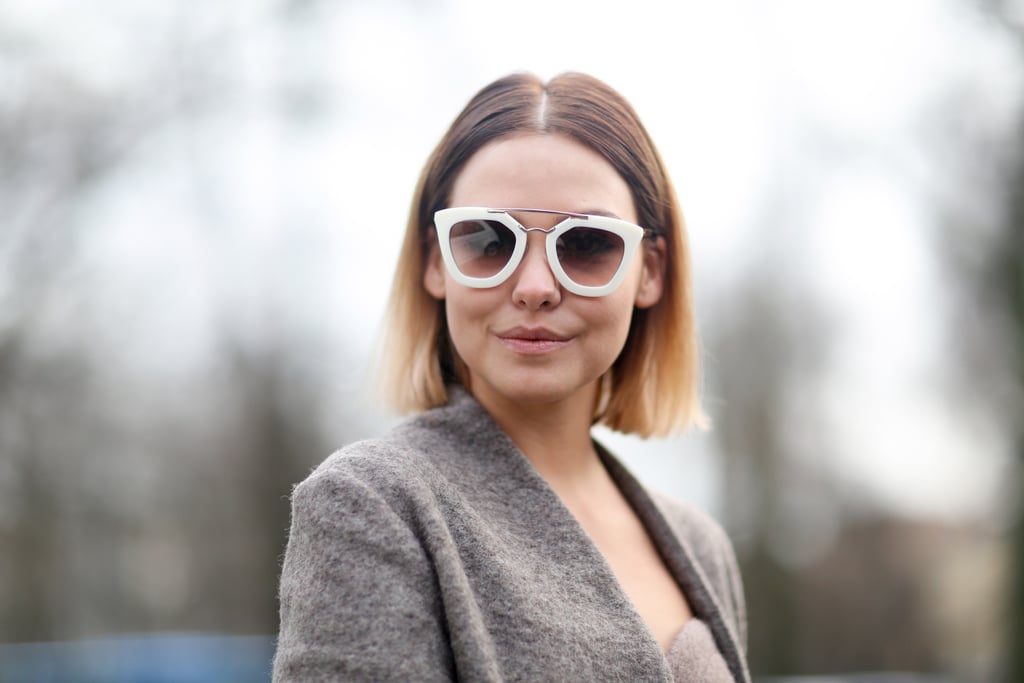 Her notice-me shades got our attention.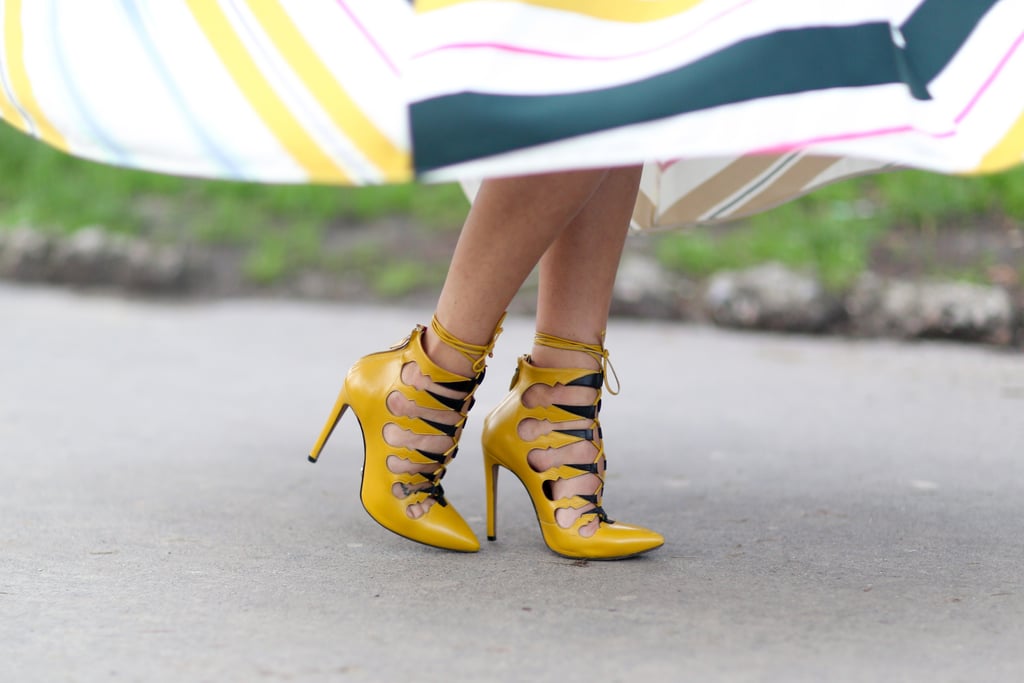 Her totally on-trend lace-up heels also packed a bright color punch.
---
Links:
[1] http://www.fabsugar.com/Best-Street-Style-New-York-Fashion-Week-Fall-2014-33924264
[2] http://www.fabsugar.com/Best-Street-Style-London-Fashion-Week-Fall-2014-34056977
[3] http://www.fabsugar.com/Best-Street-Style-Milan-Fashion-Week-Fall-2014-34100812

---