There are the accessories we're used to wearing every day — shoes, stud earrings we never take off, our grab-and-go crossbody bags — and then there are hats [1]. Often placed on our heads as a final thought, they've got the power to make or break our outfits. Because, yes, sometimes a wide-brim can border on overkill, and a baseball cap seems too uniform-like with separates that are already athletic-inspired.
But this week the fashion bloggers have pulled off a round of hats that's sparked major inspiration. Whether it was because they built their ensembles around their toppers or because, without them, their looks appeared too minimal, there's no denying that these ladies have a knack for styling. So scroll down to see how it's done.
Source: Instagram user alwaysjudging [2]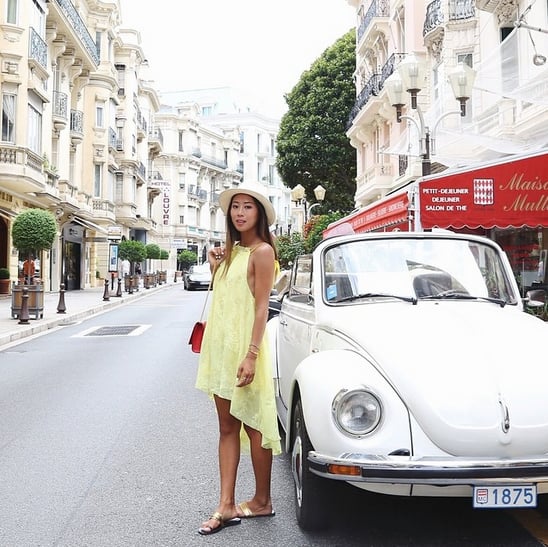 A neutral fedora that's standard in size will work with any color scheme, from Summer brights to dark jewel tones come Fall.
Source: Instagram user songofstyle [3]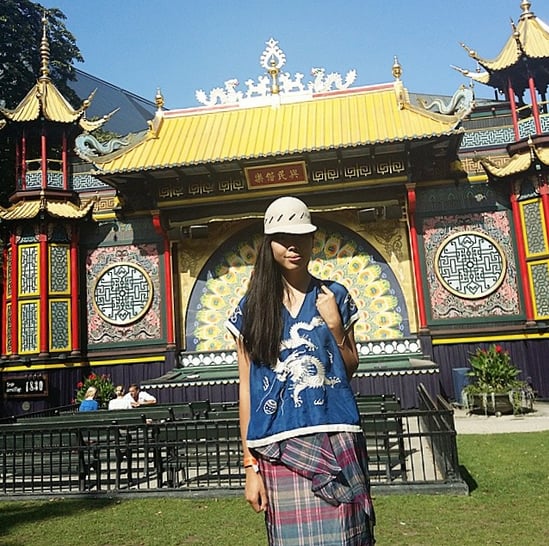 A rounded baseball cap is a little bit quirky, but it also adds a casual touch to separates with more intricate details.
Source: Instagram user susiebubble [4]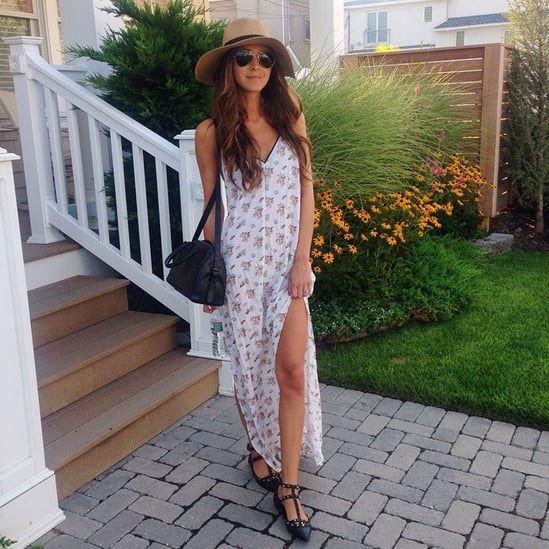 It's clear that this street style look — from the floppy brim to the lightweight, breezy appeal of this floral maxi dress — is perfect for a beach day.
Source: Instagram user somethingnavy [5]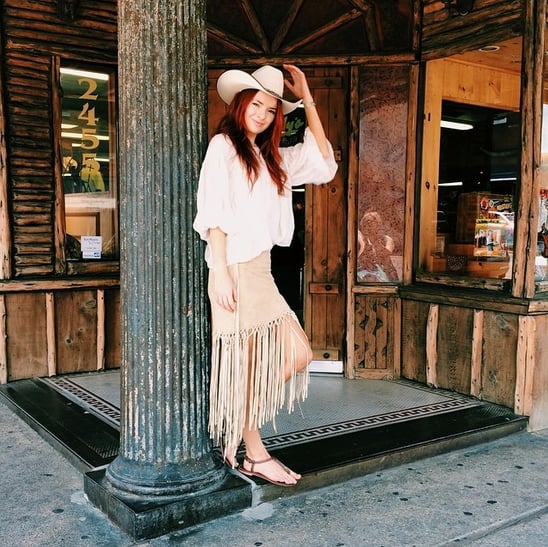 A cowboy hat and fringe give off strong Western vibes, sure, but you can avoid coming off as too costumey with simple sandals and an oversize blouse instead of, say, cowboy boots or a vest.
Source: Instagram user seaofshoes [6]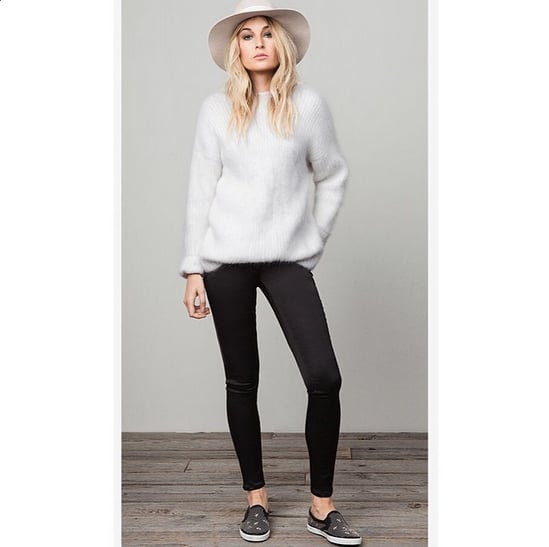 This look proves you can wear your hat well into Fall (and even Winter) with a fuzzy sweater and skinny jeans. As the weather gets colder, switch up your slip-ons with a pair of booties.
Source: Instagram user camtyox [7]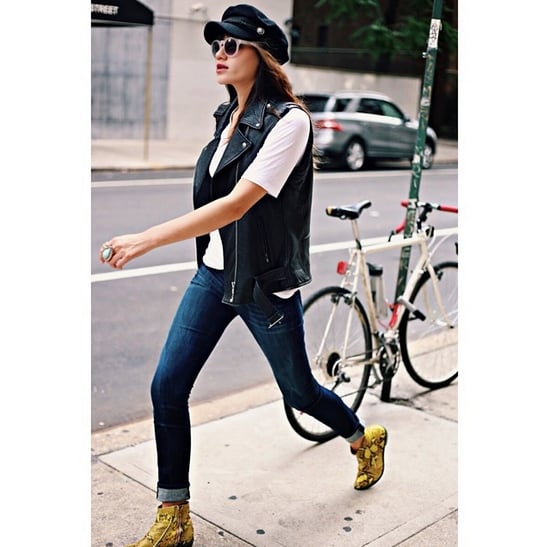 A Breton cap contrasts with the biker appeal of a motorcycle vest and edgy snakeskin booties. Jeans and a white tee are the only neutralizers in this outfit.
Source: Instagram user natalieoffduty [8]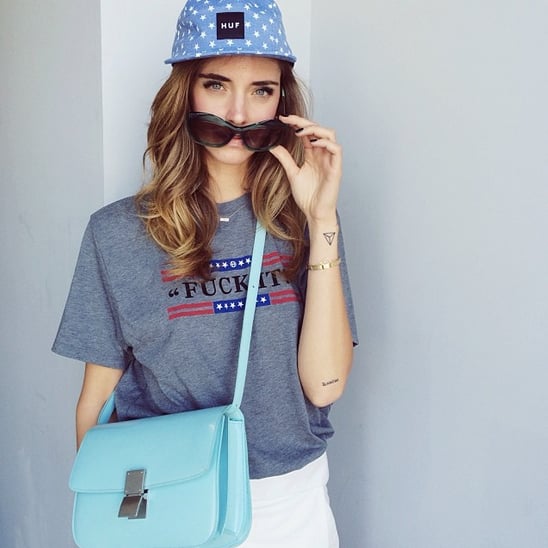 A printed snapback is cute and totally brunch-casual when you're in the mood for a graphic tee and comfortable, movable shorts.
Source: Instagram user chiaraferragni [9]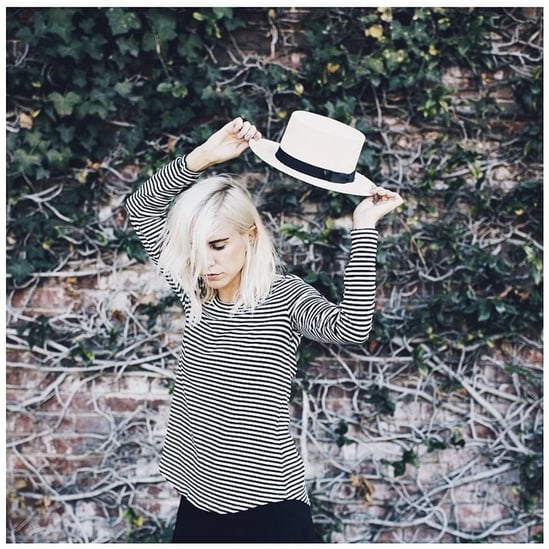 A single ribbon tied around your fedora will add just one more stripe to your nautical look.
Source: Instagram user alwaysjudging [10]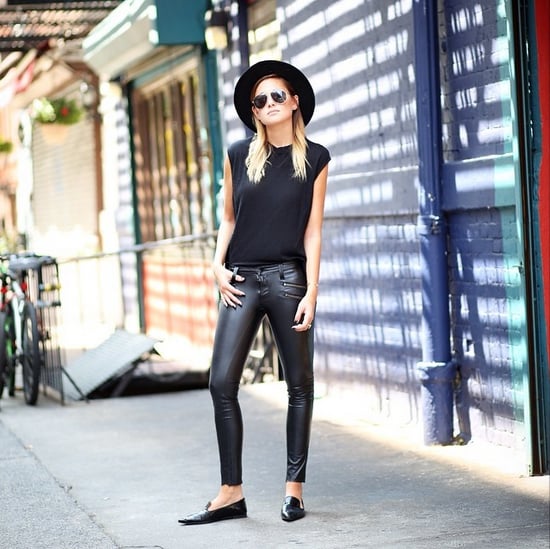 Pointed-toe [11] loafers and leather make for an all-black outfit that's supersleek. So try adding accessories such as aviators and a dark fedora to infuse a totally unexpected sort of cool into your look.
Source: Instagram user weworewhat [12]