Yes, there are times that we hesitate to try on ultraoversize tees. It's often hard to imagine how to style such a loose silhouette, and no matter how tall [1] you may be, these designs are meant to drape and slouch. But when you pair your boxy separates with the right accessories — the ones that cinch you in the perfect places or work to break up your look — everything seems to fall into place.
Whether you're working monochrome layers, a long sweater, or a breathable, boho-esque maxi dress, there's a relaxed feel to the oversize outfit that'll make it your new go-to — especially in the warmer months, when a breezy fit is sure to help you stay cool and totally comfortable.
Source: Instagram user weworewhat [2]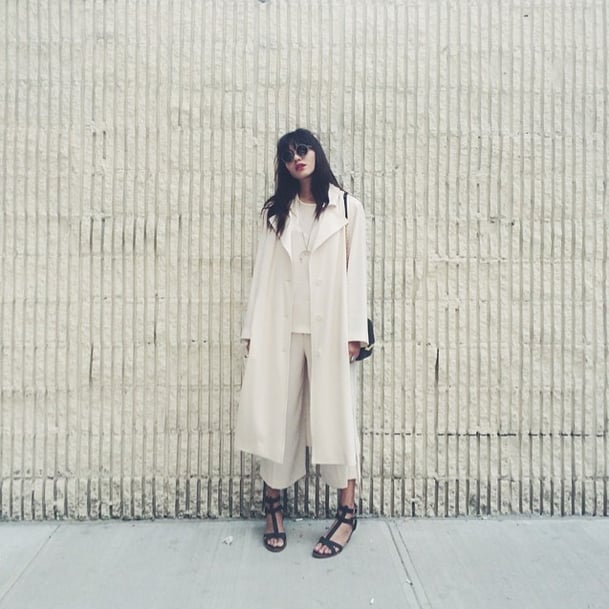 If you're going the all-white route, layering oversize structured pieces is a bold move that'll turn heads.
Source: Instagram user natalieoffduty [3]
This one's for the ultimate lazy girl. With the return of sliders, palazzo pants and maxi skirts have never looked so sporty and functional.
Source: Instagram user lucitisima [4]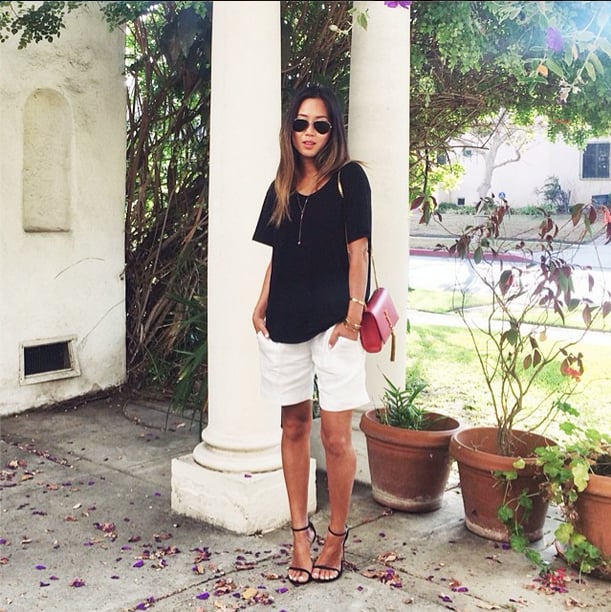 A simple, lived-in crew-neck t-shirt gets a major upgrade when paired with sleek accoutrements. Long shorts, strappy sandals, and a dainty statement chain up the fancy factor.
Source: Instagram user songofstyle [5]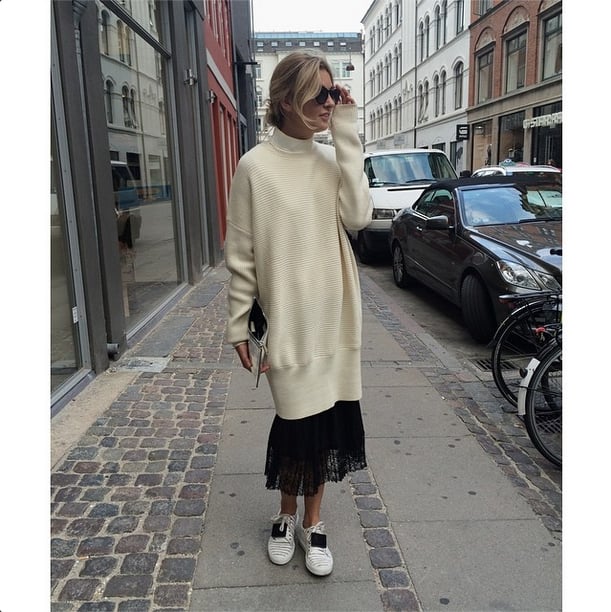 A jumper that extends past your knee is the perfect topper for a lace skirt or dress that's got a dainty hem worth showing off.
Source: Instagram user camtyox [6]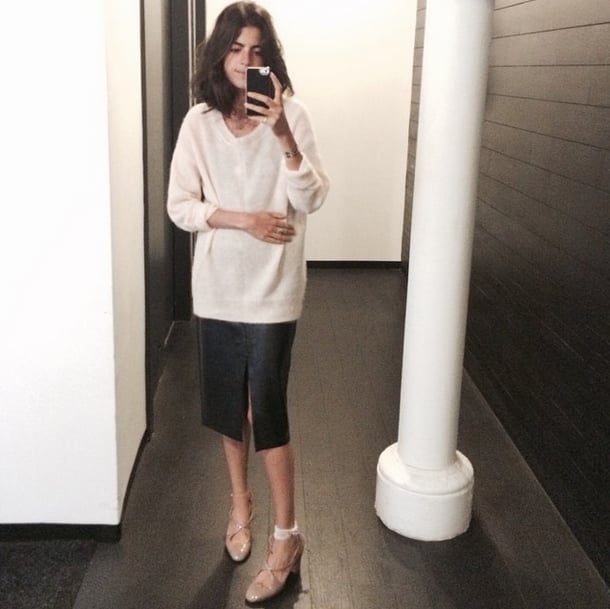 Pair the feel-good cream V-neck you wear all through Fall and Winter with a striking midi skirt. Whether it's got a print or a slit, the oversize topper will distract from the detail and make you appear a bit more casual.
Source: Instagram user manrepeller [7]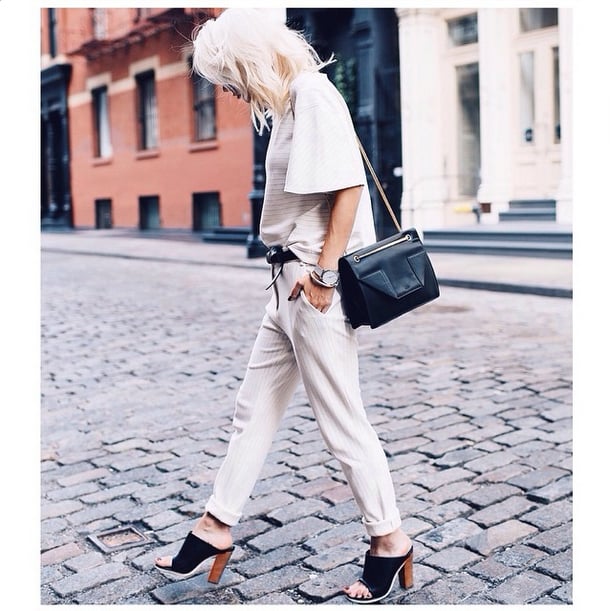 A boxy top that's part of a set gets played up with contrasting accessories, like leather mules and a tie-belt that sits on your hips.
Source: Instagram user alwaysjudging [8]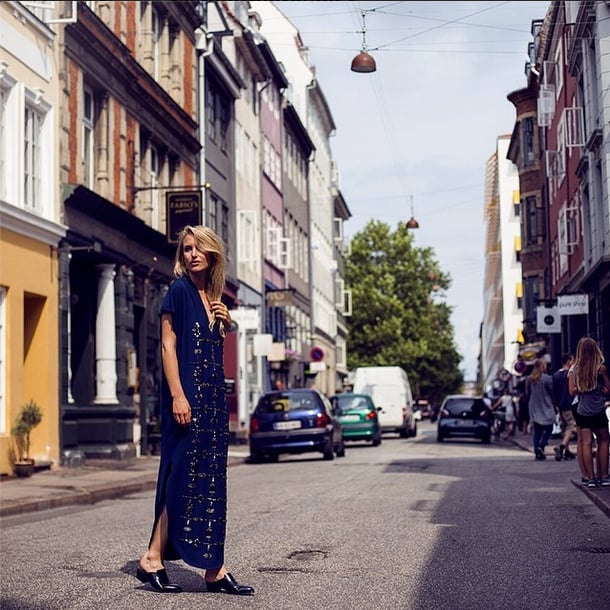 A long embellished sheath speaks for itself. Throw it on with a pair of complementary shoes for a two-step, foolproof lazy-day outfit.
Source: Instagram user raspberrynrogue [9]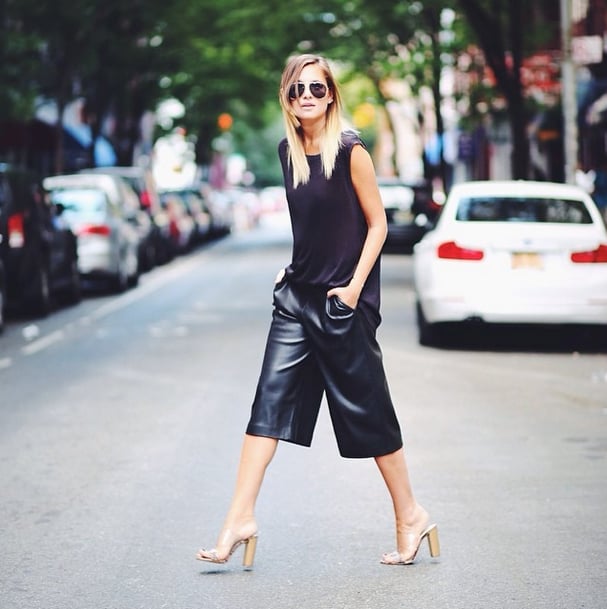 What look doesn't benefit from a little extra oomph with the addition of leather? Go for a minimal outfit in culottes and a cotton tee, and flatter your figure with a tall wedge heel.
Source: Instagram user weworewhat [10]