As soon as you slip into a coord set [1], a wave of satisfaction washes over you. You constructed an outfit, you got ready for your day, and you're ready to go. Only you didn't really do anything at all. And that's the beauty of these one-two-step looks. The matchy-matchy getups make you feel sleek, smart, and above all else, confident. After all, you picked a print or a single color that you liked and ran with it — top to bottom.
Of course, styling options allow for a belt or contrasting shoes to break up all that monochrome. And you could always bare a small hint of your midriff in a crop top. But really, there's nothing easier than just throwing on your matching set and walking out the door — and our favorite fashion bloggers prove it. Scroll down to see (and obsess over) the very definition of sartorial simplicity. In the midst of Summer, it's all we need.
Source: Instagram user natalieoffduty [2]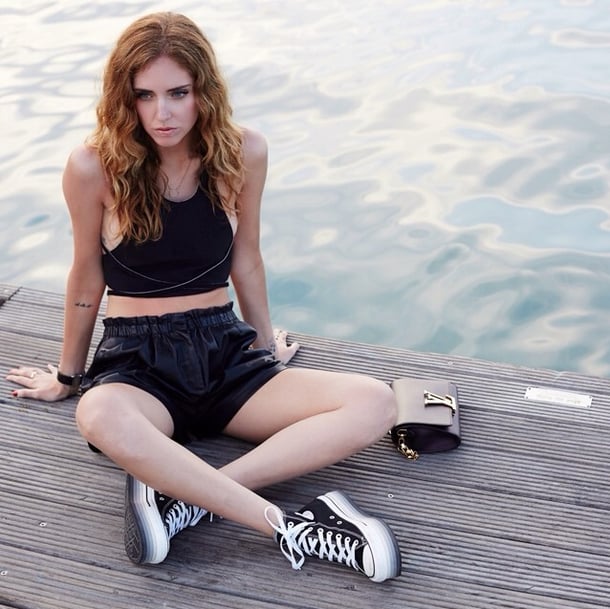 An edgy, all-black ensemble looks luxe once you add a clutch and your go-to jewelry.
Source: Instagram user chiaraferragni [3]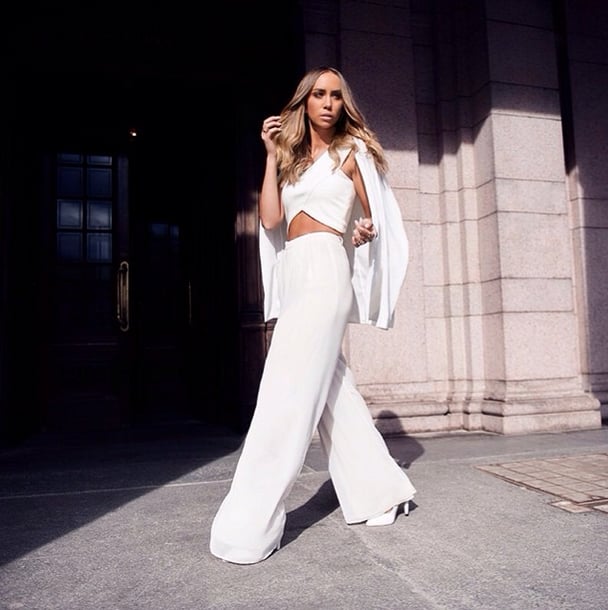 Sleek, milk-white trousers scream Summer, and a crisscross crop top is the ultimate waist flatterer.
Source: Instagram user lisaolssonblog [4]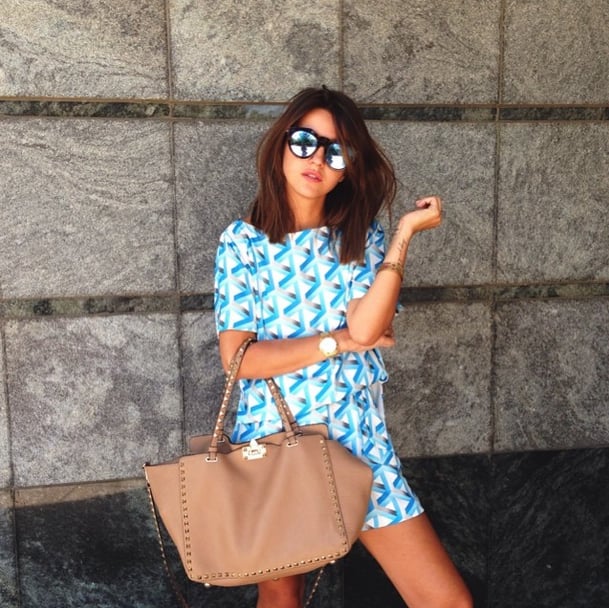 A loose tee and skirt in a great graphic like this speaks loudly of your personality, and you'll get head turns everywhere you go.
Source: Instagram user lovelypepa [5]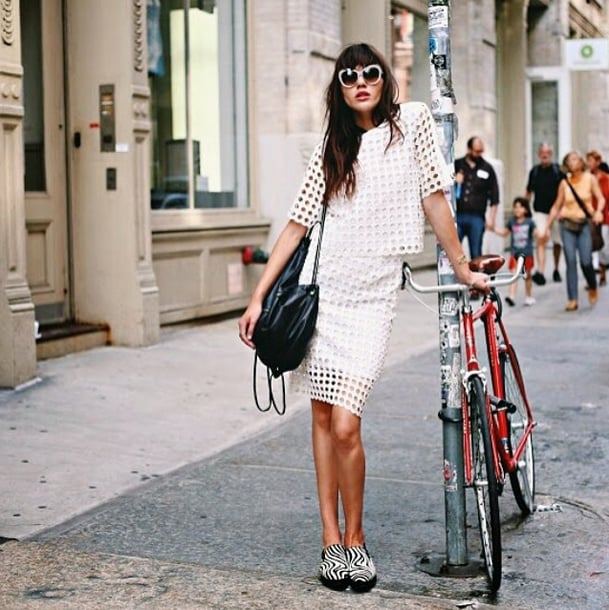 A white laser-cut outfit is totally on our list of Summer must haves. But even if there are plenty of girls on the street rocking the style, you'll stand out when you slip on patterned shoes or bold sunglasses.
Source: Instagram user natalieoffduty [6]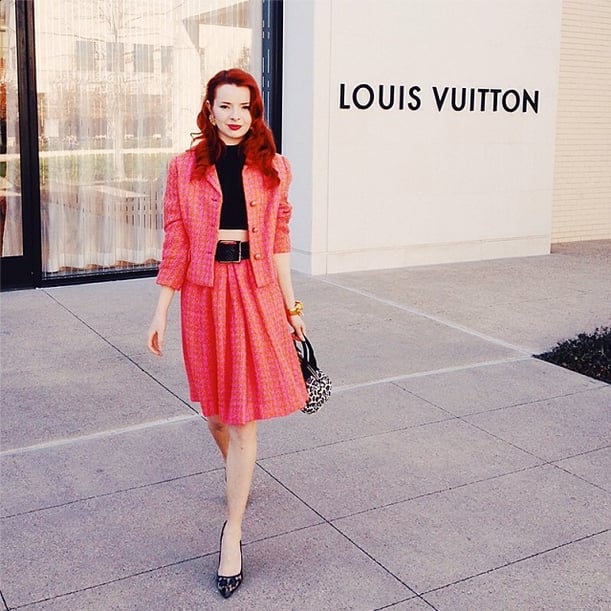 Of course, you can get a lot of mileage out of a suit with a little more coverage. When in doubt, always go for bright, popping colors, and look for unique embellishments like those gold buttons.
Source: Instagram user seaofshoes [7]
A pair of cotton shorts in a quirky print is so comfortable, it could practically pass for your pj's. But complete your ensemble with gladiator sandals and dainty accessories, and you'll appear polished, not sloppy.
Source: Instagram user smashleybell [8]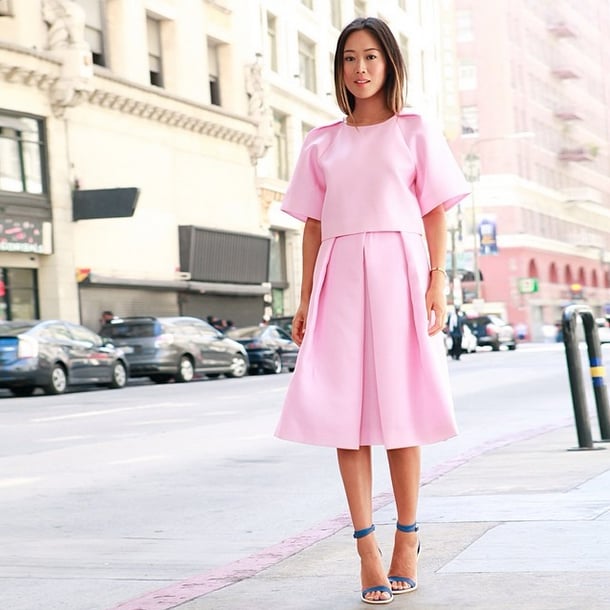 Aimee Song's pastel Tibi look feels complete as is. But add cobalt strappy sandals, and you've just added an extra element of surprise.
Source: Instagram user songofstyle [9]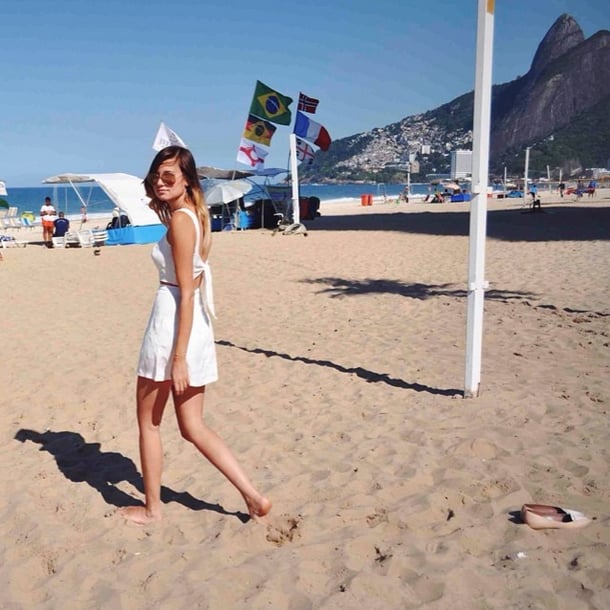 The tank-and-breezy-skirt combo is perfect for a day at the beach. It's one step above a bikini, but not as heavy as your cover-up.
Source: Instagram user weworewhat [10]