Preplanning your outfits is a tough feat. Even if you lay out your options before you roll into bed at night, there's no doubt you often wake up doubting your selection. We'd imagine it's just as hard a task for our favorite fashion bloggers, who get photographed in their looks, maintaining their natural poise all the while.
So we weren't surprised to find so many of these street style stars rocking their denim in the middle of Summer. Despite the heaviness of the material, our jeans are like second skin. They match even our most eccentric pieces, they're perfectly worn in, and when all of our late-night styling ideas prove themselves a bit useless in the morning, throwing on some denim, in any form, is always a solid solution. Scroll down, and we'll prove it.
Source: Instagram user sincerelyjules [1]
Working a Canadian tuxedo with your cutoffs is one thing. Adding round sunglasses and neutral leather sandals gives off a subtle '60s vibe that will totally elevate your look.
Source: Instagram user weworewhat [2]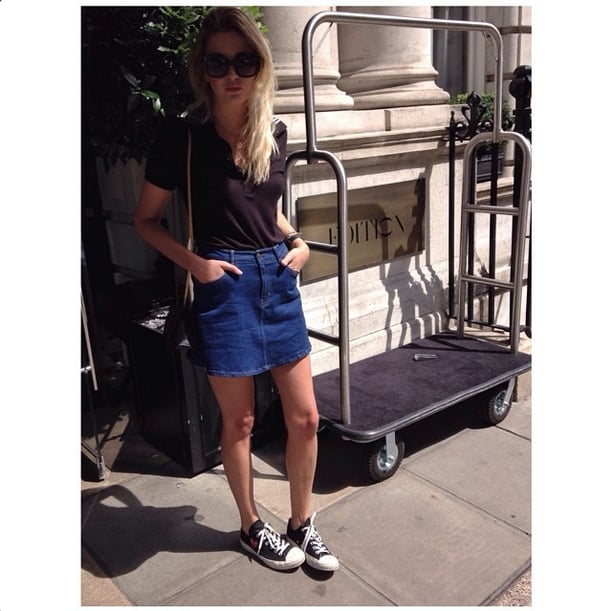 A midlength denim pencil skirt looks polished and especially preppy when pulled over a basic polo. But throw on your low-tops, and you'll successfully turn up the grunge factor.
Source: Instagram user camtyox [3]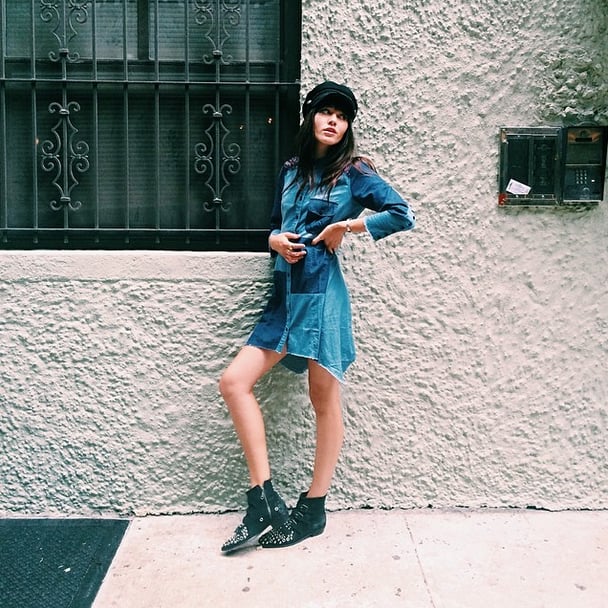 A patchwork denim dress is eye-catching enough as it is. But studded moto boots and a schoolboy hat balance out the power of your statement outfit.
Source: Instagram user natalieoffduty [4]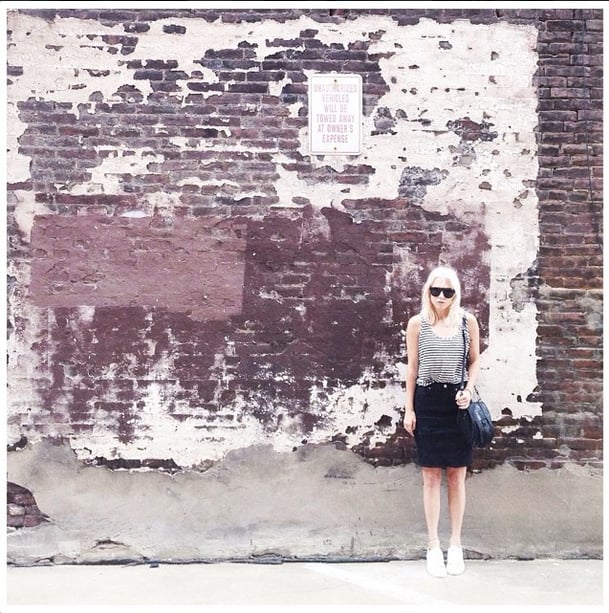 The dark pencil skirt and fresh white sneakers are practically begging for a striped tee, making for an ensemble that's so classically '90s.
Source: Instagram user alwaysjudging [5]
Once you find the right jean jacket, you'll wear it to death from Spring through early Fall. In the Summer, throw yours over a simple, lightweight piece like a printed romper.
Source: Instagram user lucitisima [6]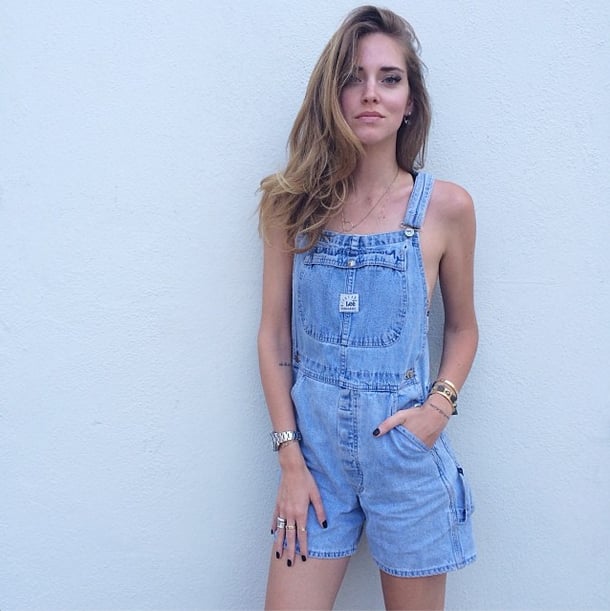 We're not saying that rocking overalls just like the ones you wore as a child is easy — especially with nothing underneath. But Chiara Ferragni certainly makes a case for the appeal of showing a little skin and piling on pretty elements, like bracelets, necklaces, and rings.
Source: Instagram user chiaraferragni [7]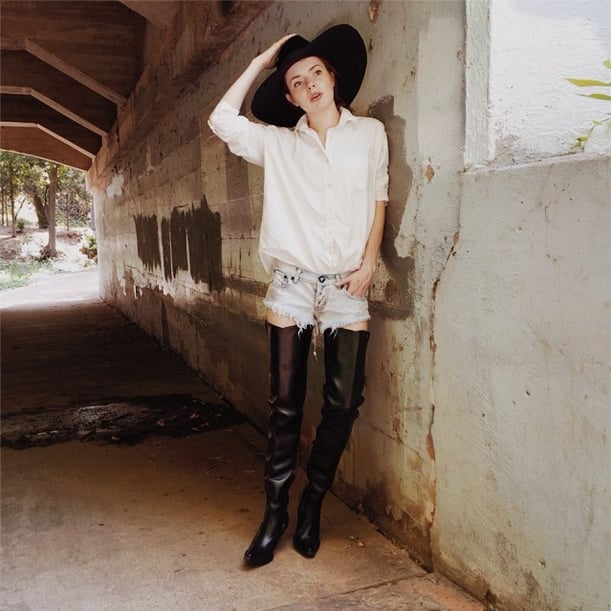 Ultramini denim shorts and a white blouse are sort of like a blank canvas for Summer nights. To really turn heads, a giant fedora and high-rise boots, like this to-die-for Givenchy pair, make for appropriate accoutrements.
Source: Instagram user seaofshoes [8]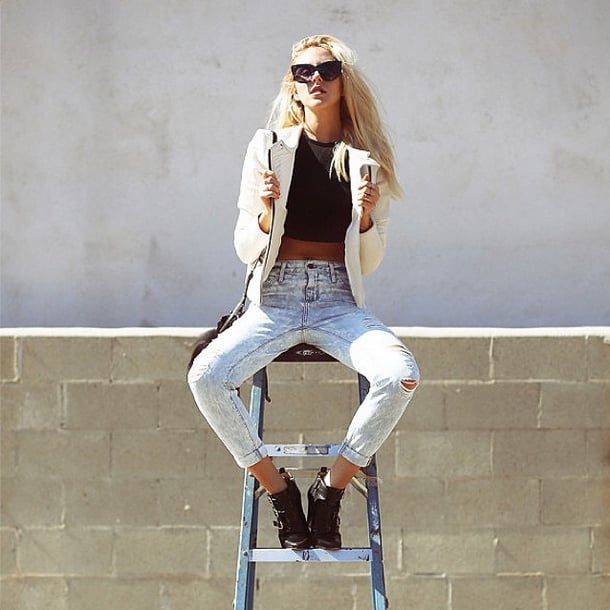 High-waisted, washed-out jeans and a crop top definitely bring on the edge, but a crisp jacket will tidy your look right up.
Source: Instagram user peaceloveshea [9]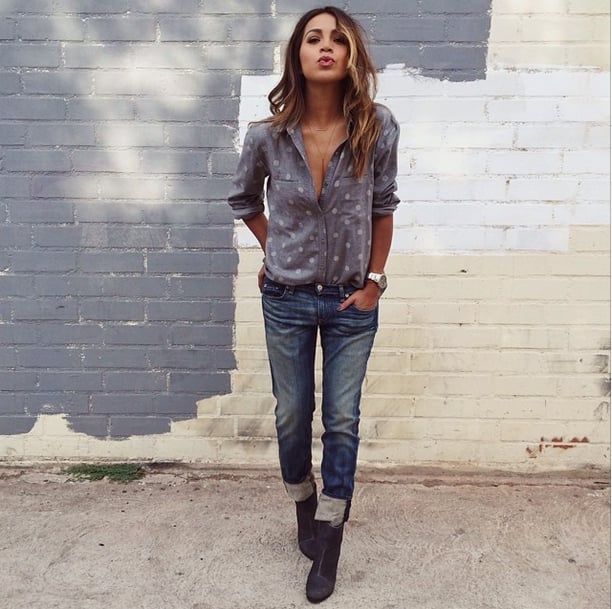 Pairing your skinnies with a printed chambray blouse in a contrasting shade is playful, but suede booties will make you appear more sophisticated.
Source: Instagram user sincerelyjules [10]