If your Winter was anything like ours, it may have been more than a few months since you've had to think about styling warmer-weather clothes at work. Don't get me wrong — I'm just as excited as the next girl to break out my favorite skirts and stroll to the subway, stems bared. But when outfit creativity starts to wane, please (please!) don't start wearing your weekend gear to the office — like no spaghetti straps, please. To kick-start what we hope to be a very stylish, sunny season on the job, we're looking to a few street style pros who totally get it. Scroll on for some savvy work-outfit inspiration right here.
Source: Instagram user damselindior [1]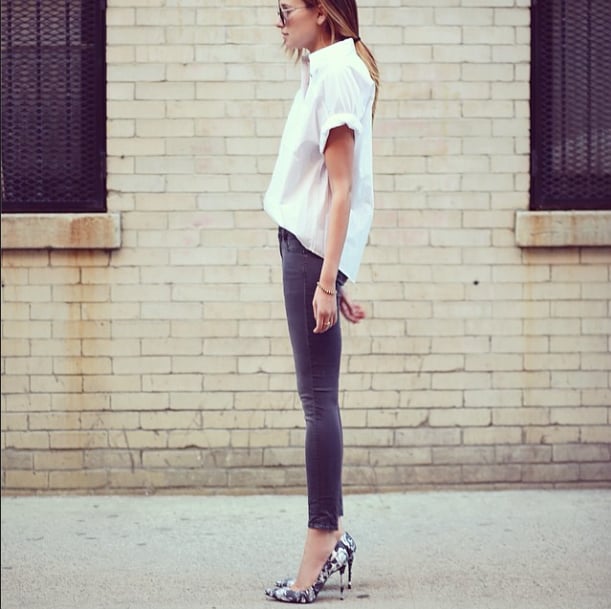 All about proportions — forget the traditional white button-down and add a boxier one to skinny ankle-crop pants. Then make a splash with your footwear.
Source: Instagram user weworewhat [2]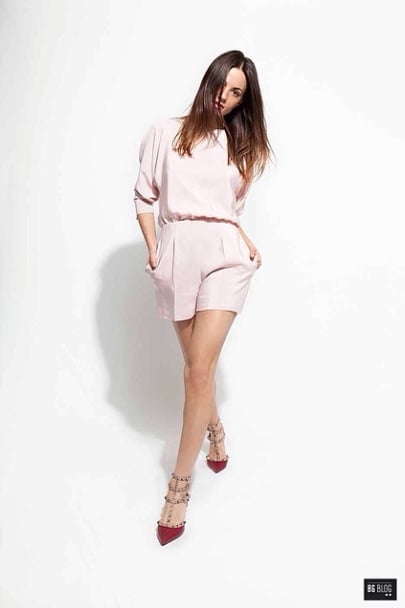 Dare to wear shorts at the office in a sleek monochromatic palette — oh, and keep it covered up on top with a long-sleeved blouse or blazer.
Source: Instagram user zinafashionvibe [3]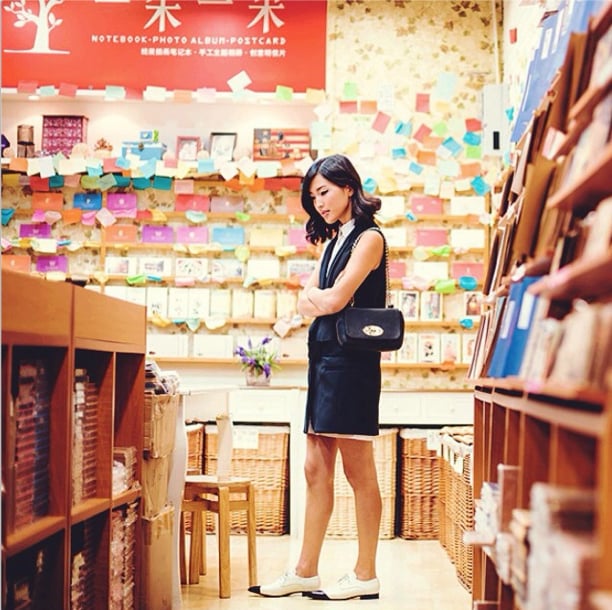 Borrow from the boys and let a sleeveless blazer and oxfords change up your blouse and skirt routine.
Source: Instagram user garypepper [4]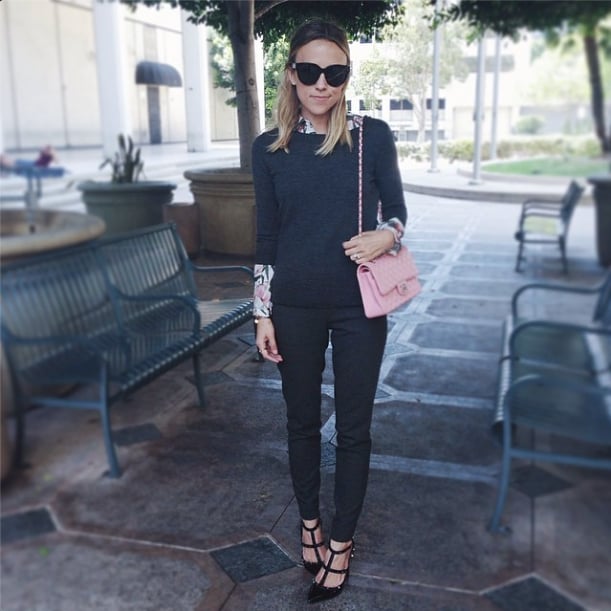 It's amazing how chic adding a light sweater over your button-down can look. Easy layering makes a big difference — as do a pretty boss pair of pumps.
Source: Instagram user damselindior [5]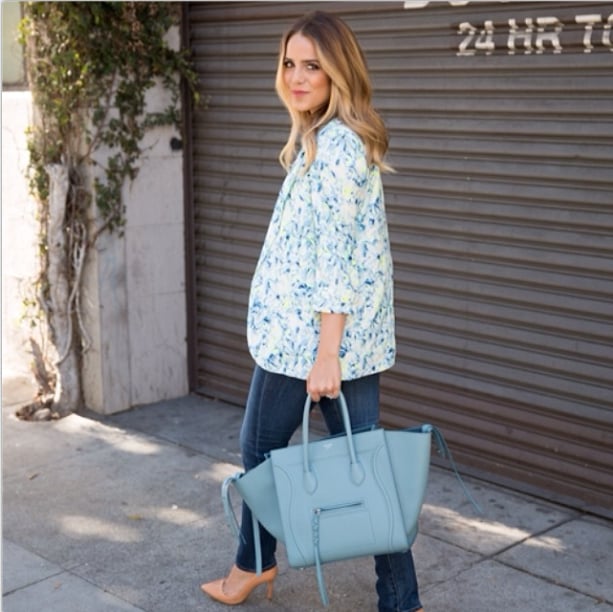 If you can wear jeans to the office, do it the right way. Add a pretty, Spring-ready floral blazer to dress up your denim and finish it all off with a smart work satchel and a pair of sophisticated pumps.
Source: Instagram user galmeetsglam [6]