You know how they say never take fitness advice from a trainer who's, well, not so in shape? Well, we'd never take fashion advice [1] from someone who couldn't dress themselves. That won't be a problem when the advice comes from these very dapper gentlemen. We've curated some of the most stylish guys' street style — and what we can learn from each of their looks. It's like taking styling tips from some of the hottest guys out there — and we'd be silly not to do that, right?
Give It Your Twist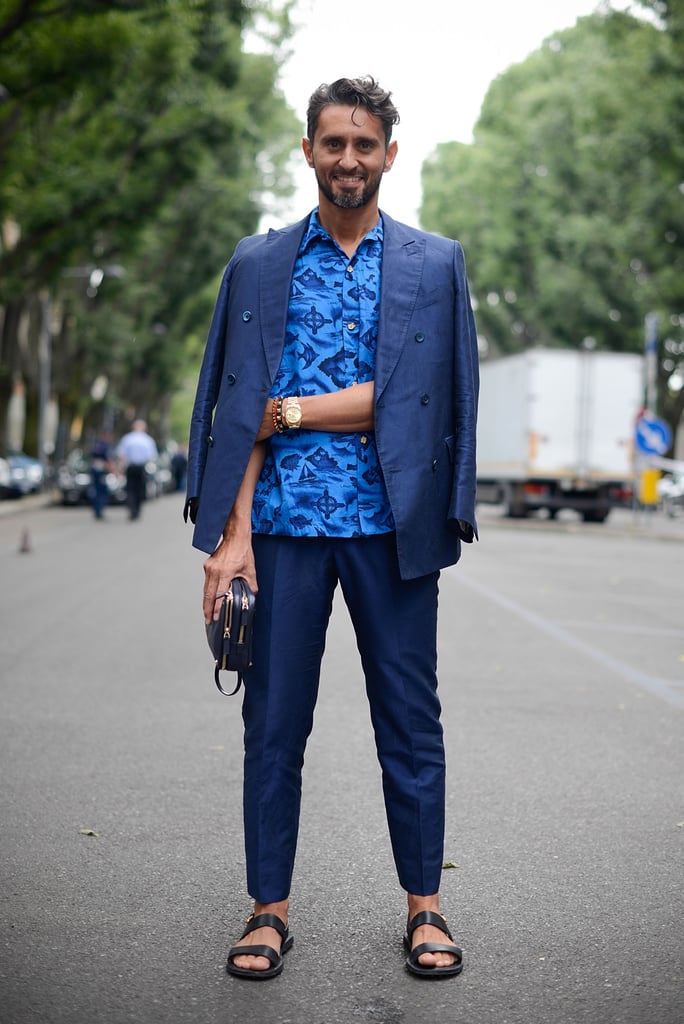 Sure, he's wearing a suit, but he gave it his own spin. Instead of the classic button-up, he subbed in a bold print; instead of loafers or oxfords, he added sandals. It's all about injecting your own personality to make the pieces in your closet really feel like your own.
Have Fun With It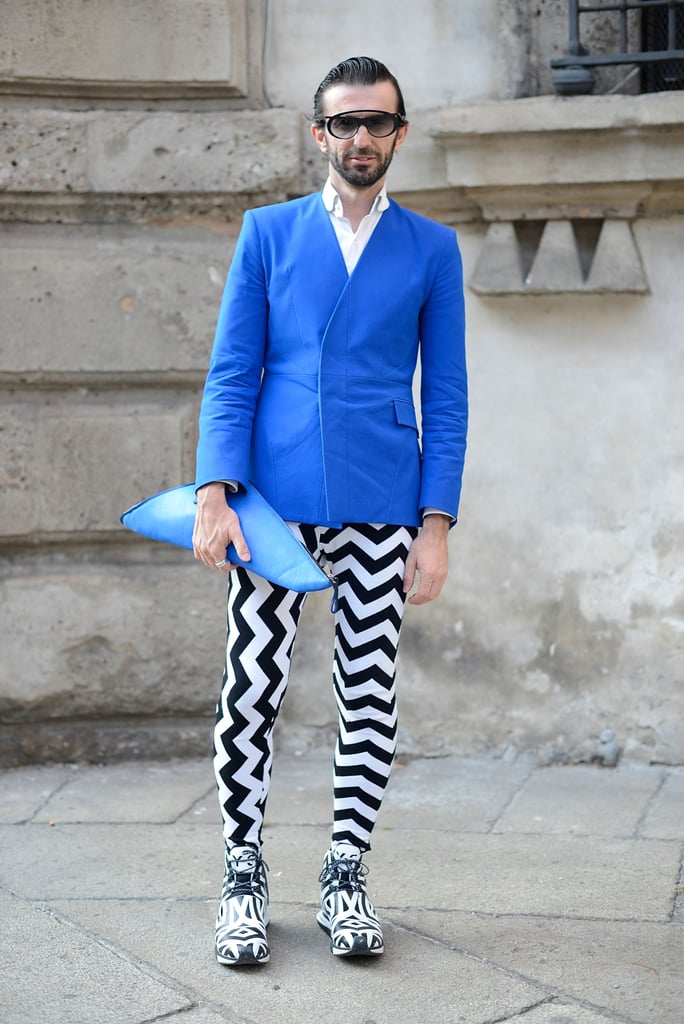 Remember when we played dress-up? We had fun with our clothes. Don't lose that carefree spirit — experiment, dress for your mood, and find the fun in your everyday look. Even if you're wearing a uniform or getting dressed for the office, look for pieces you can play with, whether it's something as subtle as a great pair of earrings or something bolder, like printed pants.
Keep Casual Chic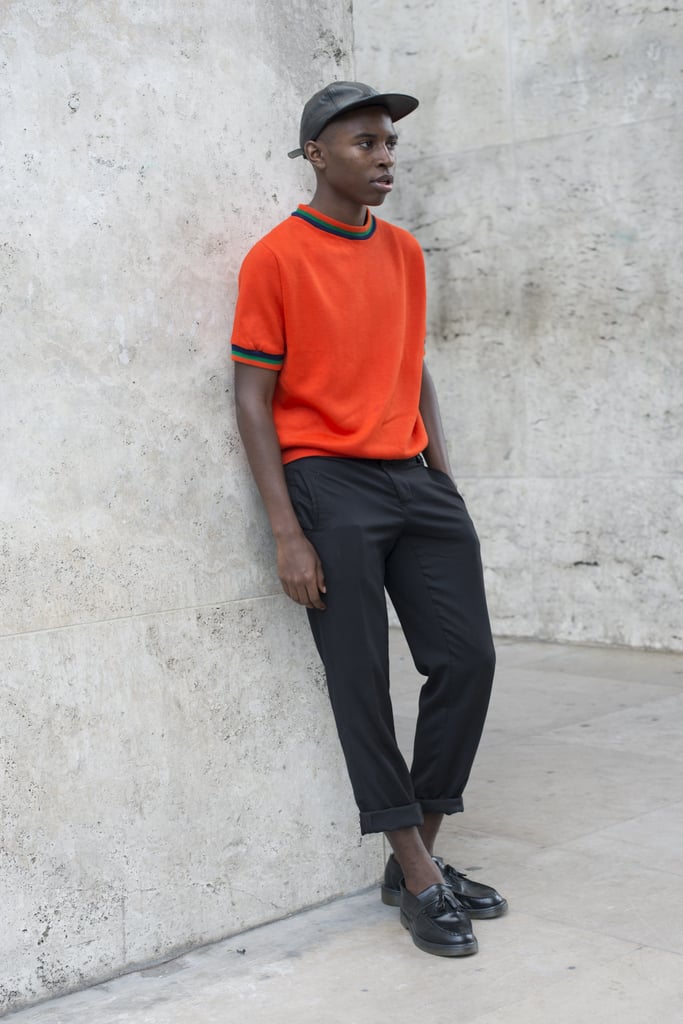 Don't forget that even on your days off, you can pull together something cool and chic. Dressed down doesn't have to mean disheveled. Add a cap, a bright tee, or a pair of great flats to upgrade your on-the-go style.
Find the Cool Factor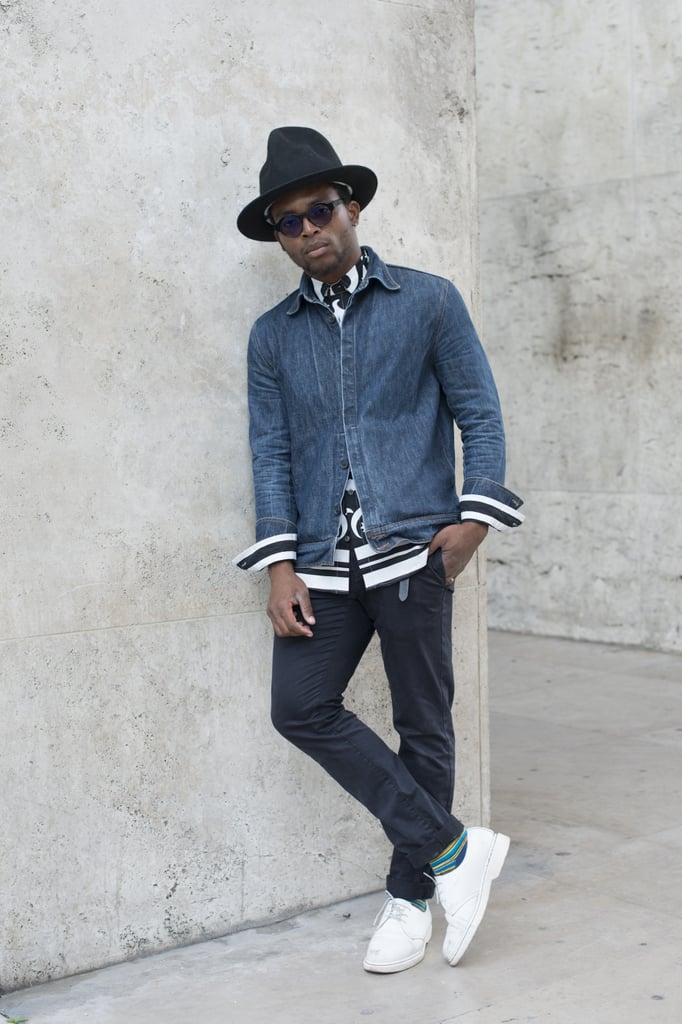 Even if you're just sporting jeans, find the cool in what you're wearing. It's as easy as rolling the cuffs of your sleeves, adding a pair of sneakers, or wearing a great pair of sunglasses. Find what makes you feel cool, and you'll walk with more confidence, too.
Embrace the Pop of Color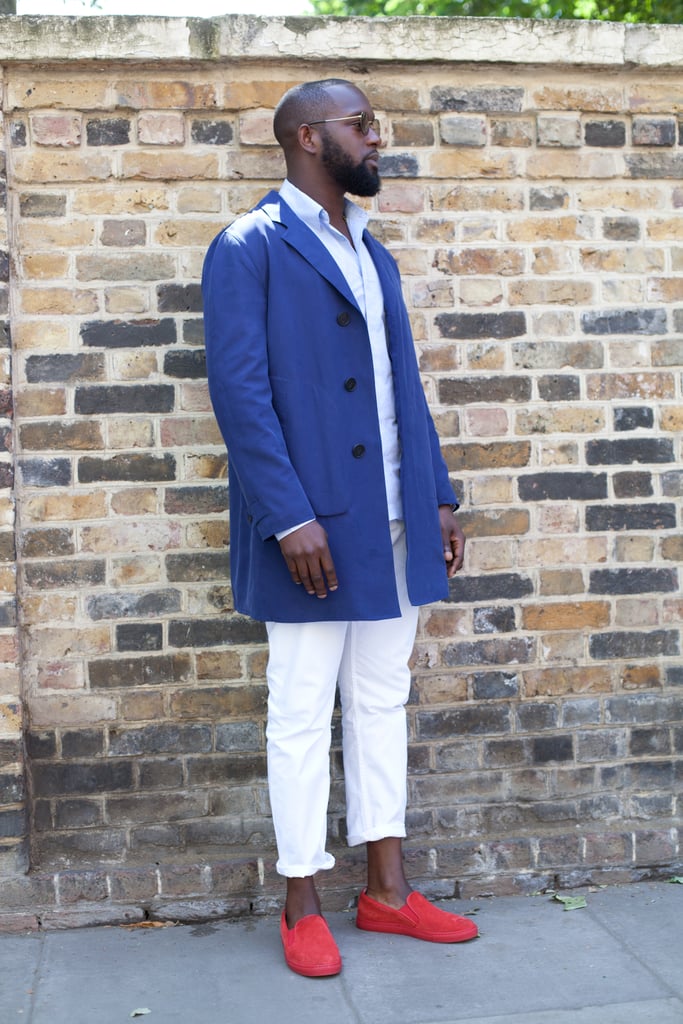 You might not be the head-to-toe brights kind of person, but including just a hint of color can set off your whole look. Add a pop on your shoes — even better with an all-white outfit — or a jacket to light up your ensemble.