Summer dressing should be easy, so Summer date night dressing should be no different. Fortunately, nailing that whole sexy-without-trying look is actually pretty effortless, as long as you stick to a few basic guidelines: don't overthink it; put your best features on display (not all at once, of course); when in doubt, add a sexy pair of heels; and never underestimate the benefits of a great tan [1].
There's no one who gets the ins and outs of Summer date-night dressing more than our favorite fashion bloggers. Rather than tell you what to do (or not to do), we've enlisted 11 awesome looks straight from the street style pros. Just scroll on for all the outfit inspiration you need to wow them on date night.
Source: Instagram user weworewhat [2]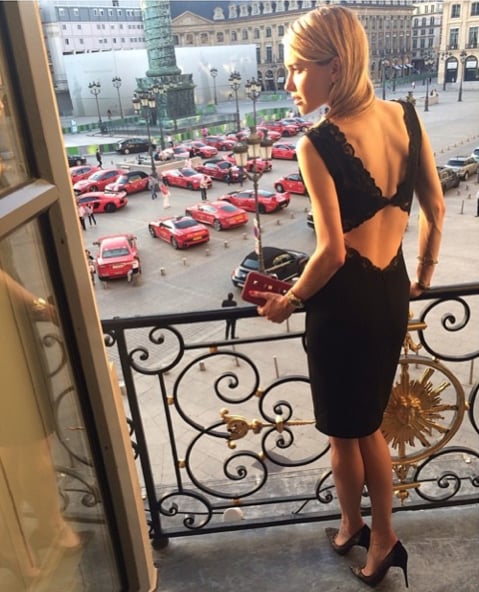 There's nothing wrong with taking the traditional route for date night when the traditional route is your killer LBD.
Source: Instagram user lookdepernille [3]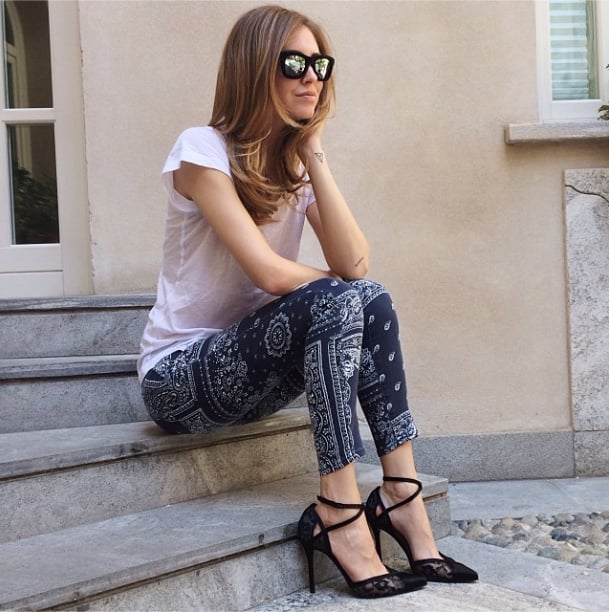 Wear your favorite, worn-in white tee on top, but add notice-me printed skinnies on bottom and finish with a pair of sky-high pumps.
Source: Instagram user chiaraferragni [4]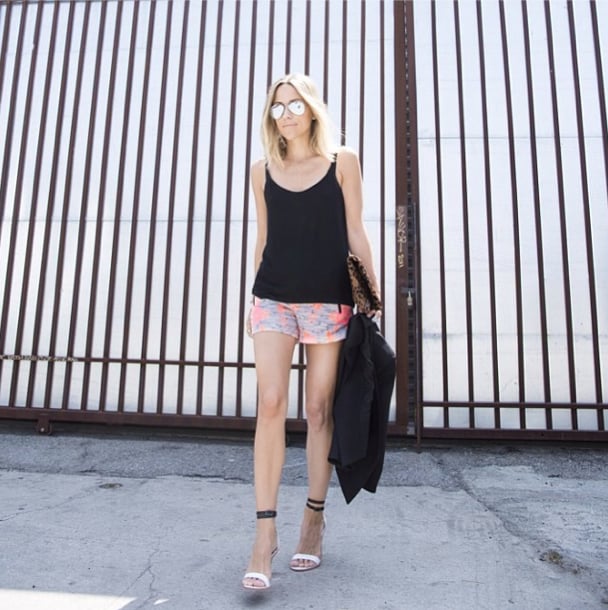 Printed shorts and a breezy tank might feel casual, but all it takes is the right footwear to step them up to date-night-worthy status.
Source: Instagram user damselindior [5]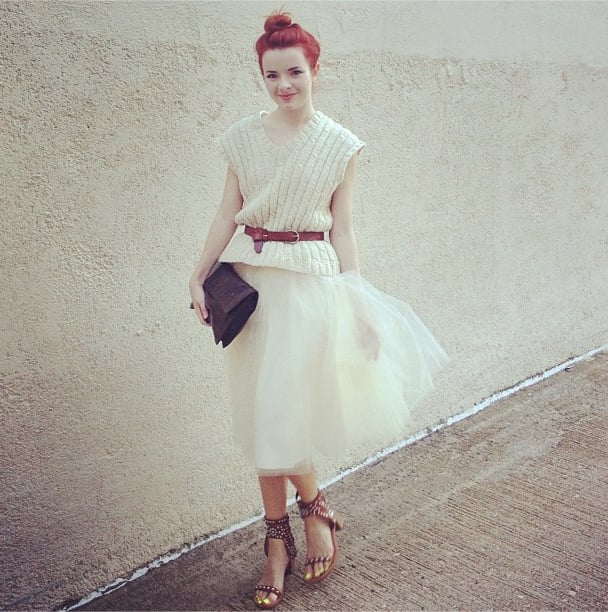 Take a page out of Carrie Bradshaw's playbook and dress down a whimsical skirt with a knit top and practical (albeit gorgeous!) heels.
Source: Instagram user seaofshoes [6]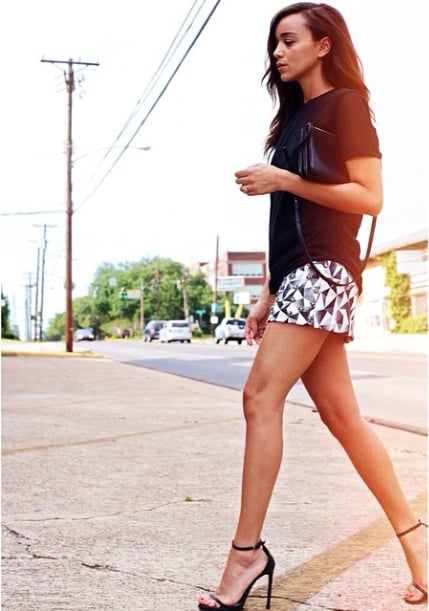 Ashley Madekwe knows that shorts can be pretty darn sexy when you add ankle-strap heels.
Source: Instagram user smashleybell [7]
Be both sweet and sexy when you top an ethereal white dress with a tough-girl leather jacket.
Source: Instagram user blaireadiebee [8]
Yes, jumpsuits look totally grown-up with the right footwear. They're also flattering with a belt to help define the waist.
Source: Instagram user galmeetsglam [9]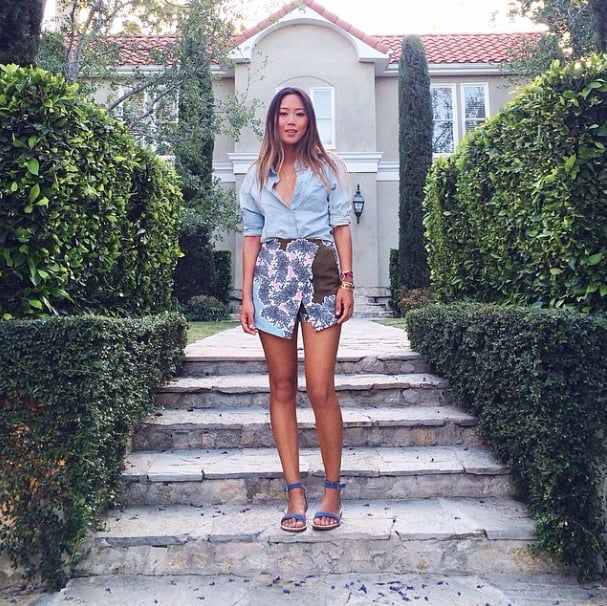 Casual date? Show off your stems with a sweet miniskirt, then add sophistication with a button-down (unbuttoned just to there).
Source: Instagram user songofstyle [10]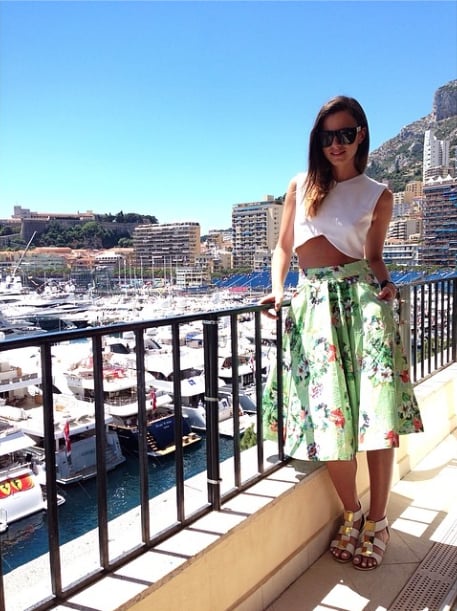 Don't overthink a day date — just pair a flirty crop top with a girlie full-waist skirt and add a pair of walkable sandals. Easy and just sexy enough.
Source: Instagram user zinafashionvibe [11]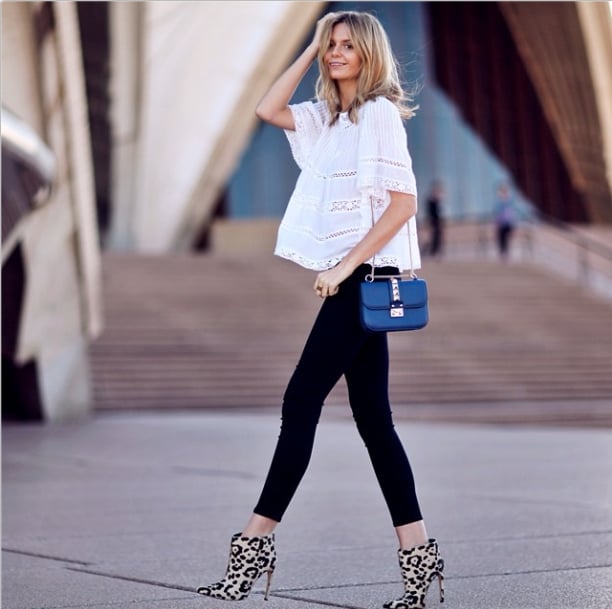 Remember this formula to knock your date off their socks. Just add a sweet blouse to skinnies, and finish with some serious statement-making footwear. They won't know what hit them!
Source: Instagram user tuulavintage [12]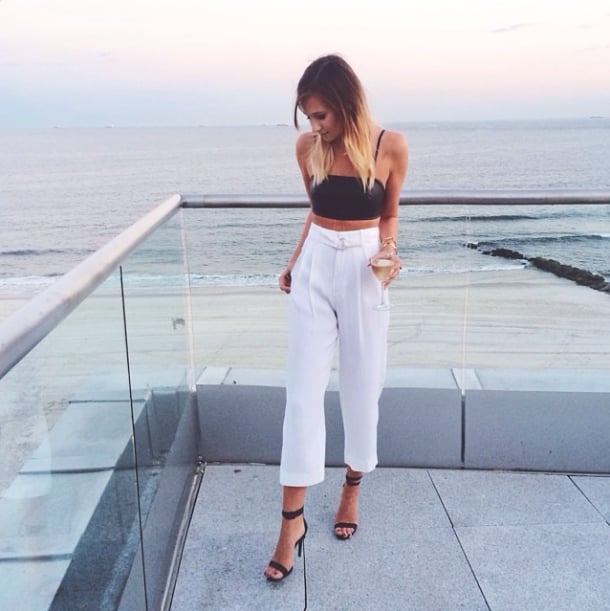 Wow your date with something a little more unexpected — try a crop top and high-waisted pants, then add in your sexiest heels.
Source: Instagram user weworewhat [13]