One of the real highlights of Summer is going barelegged (and barefoot, when we can) — the seasonal heat means we really don't have patience for pants or anything that sticks to our bodies. So naturally we gravitate toward easy dresses we can throw on and be out the door, all workweek, weekend, and beyond. To help keep the outfit creativity flowing all season, you'll want to keep this street style lookbook handy — 30 days of Summer dresses that'll keep you chic at the office, Sunday brunch, and even your friends' weddings [1].
Source: Greg Kessler [2]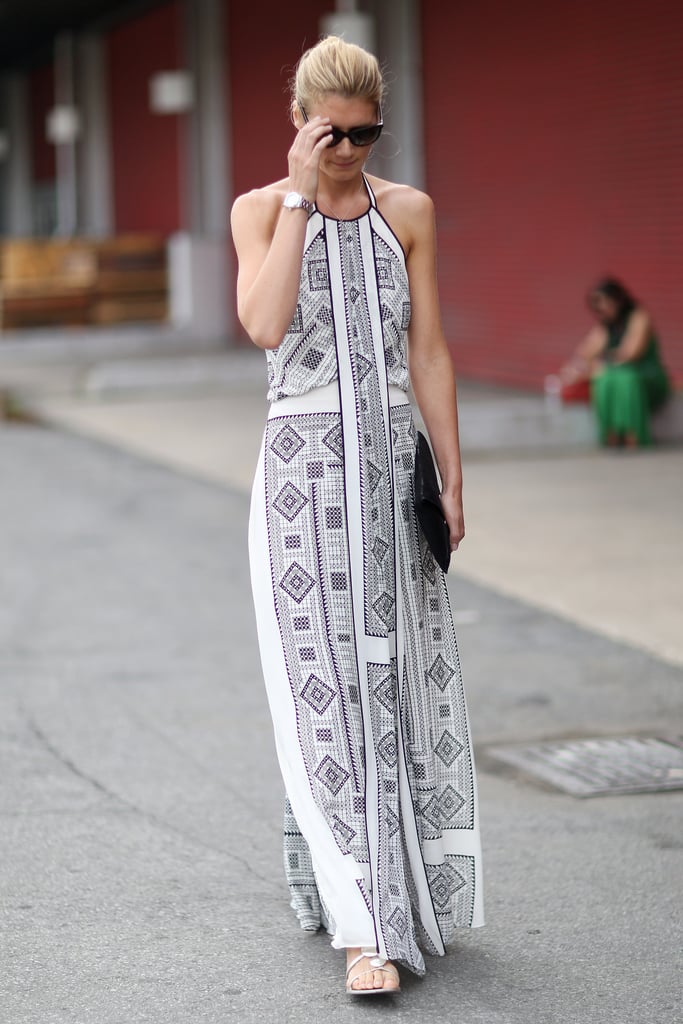 There's nothing easier or more elegant than a great Summer maxi. Wear, repeat, all Summer.
Never underestimate the power of the LBD, especially one that comes with cutouts. With a pair of edgy, sexy gladiator heels, this is the perfect hot date-night look.
A lingerie-inspired slip dress and lace-up heels have date night written all over them.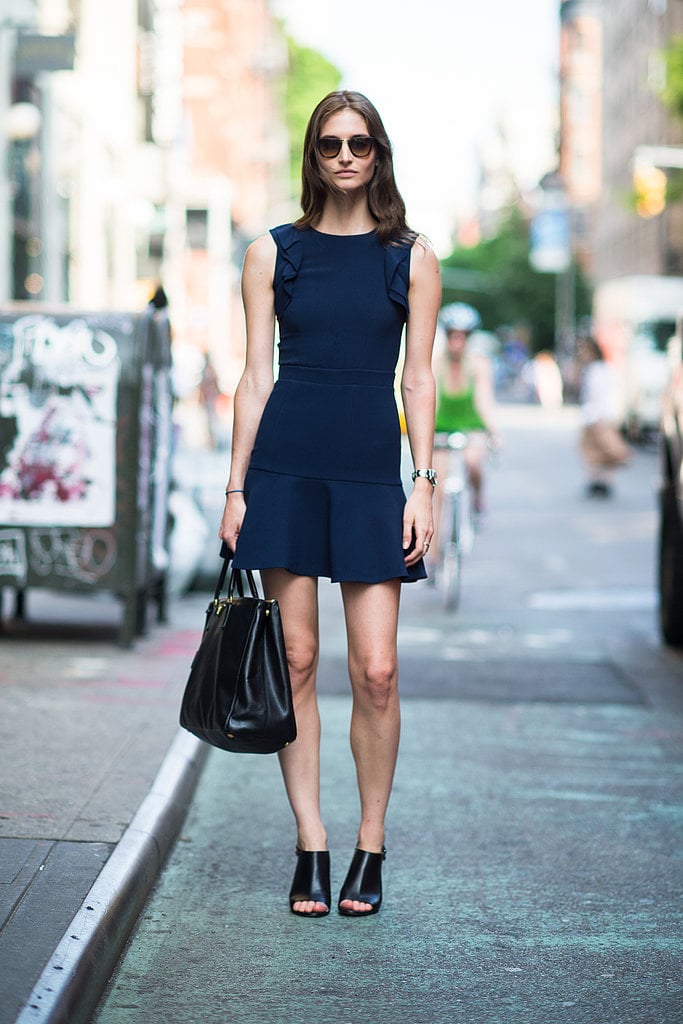 Who wants to wear pants when it's 90 degrees? A day dress like this means you'll be well-dressed for work.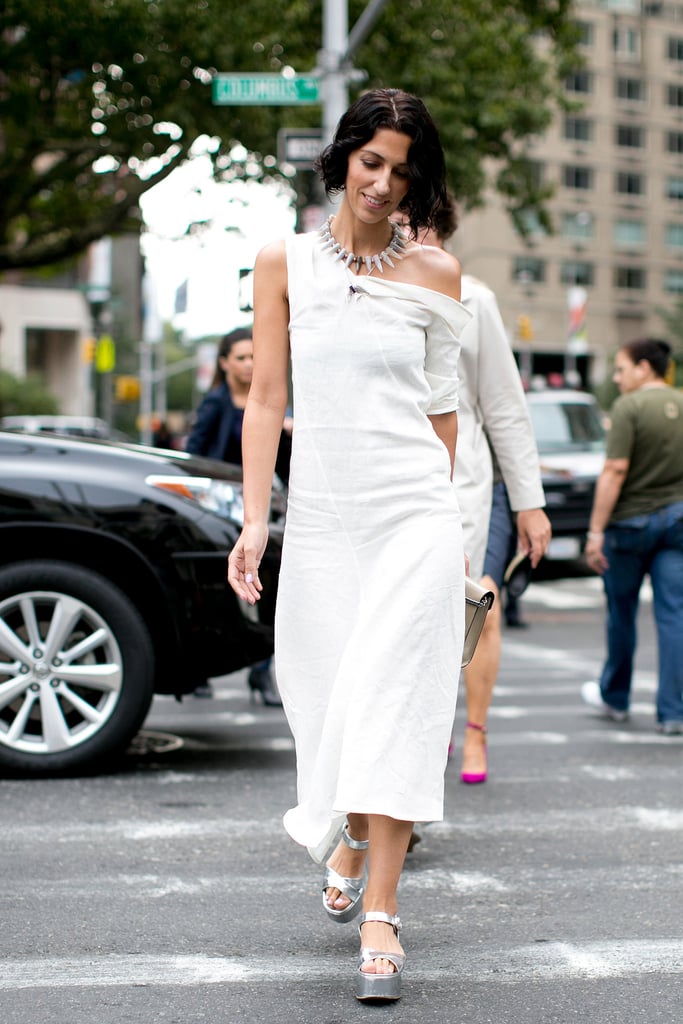 Take Yasmin Sewell's lead and opt for a simple LWD that has a cool cut — then add to the modern, fresh feel with metallic accents.
On weekends, we prefer our dresses with cool-girl kicks. How's this for a sweet brunch look?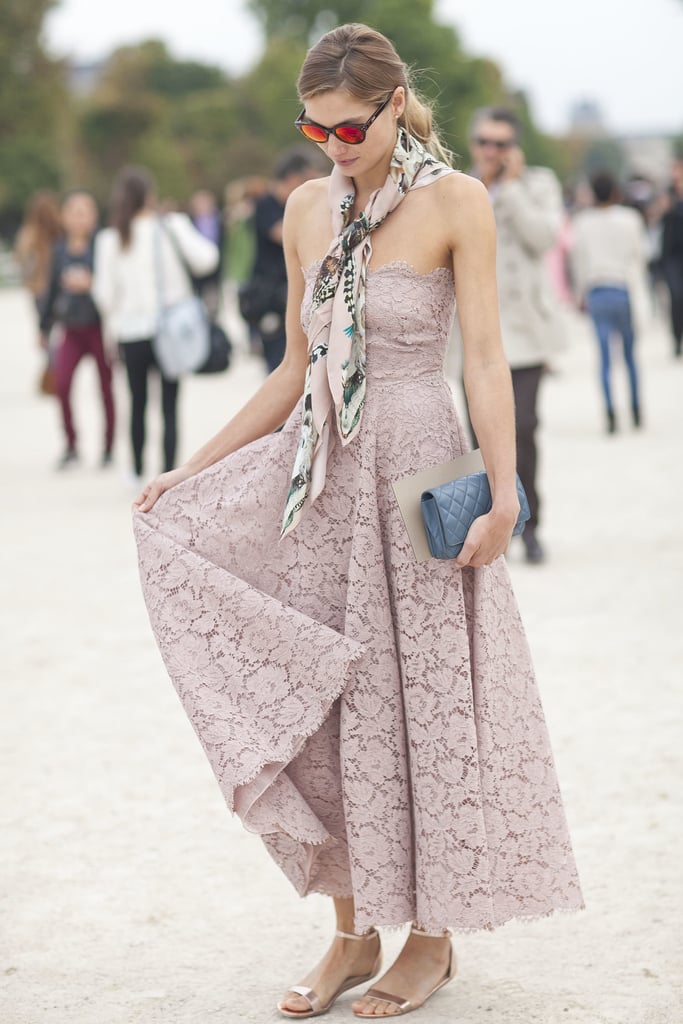 Jessica Hart has the right idea — pair a gorgeous dress with easy, walkable flats and brilliant shades for that effortless Summer-beauty vibe.
Emily Weiss added interest to pretty florals with Summer-camp-inspired kicks.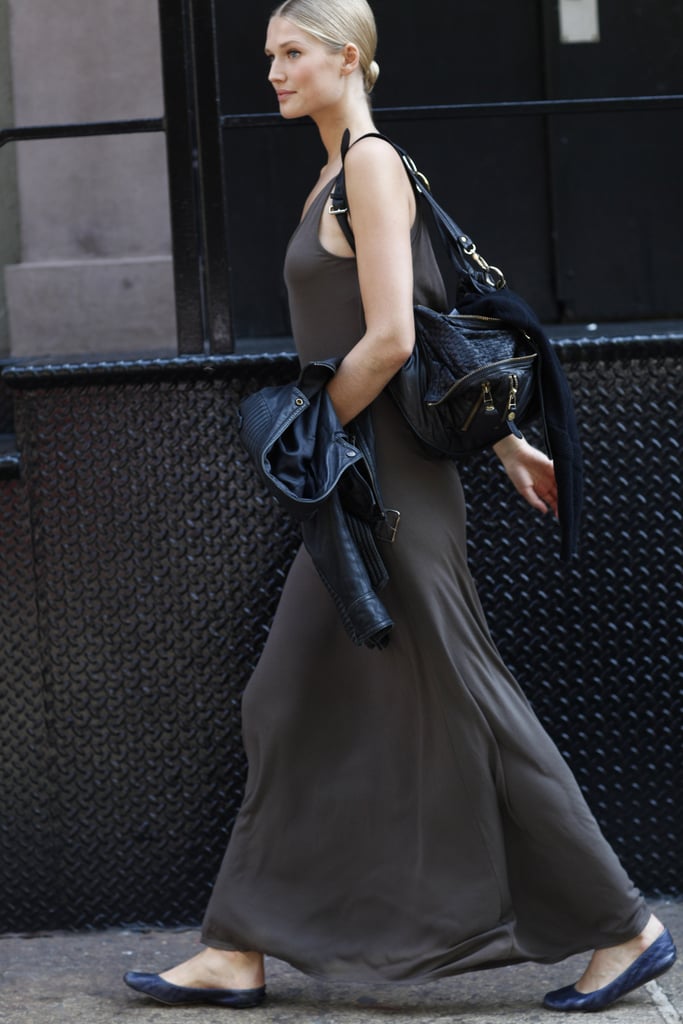 The never-fail maxi looks as perfect with ballet flats on the sidewalk as it does with sandals on the beach.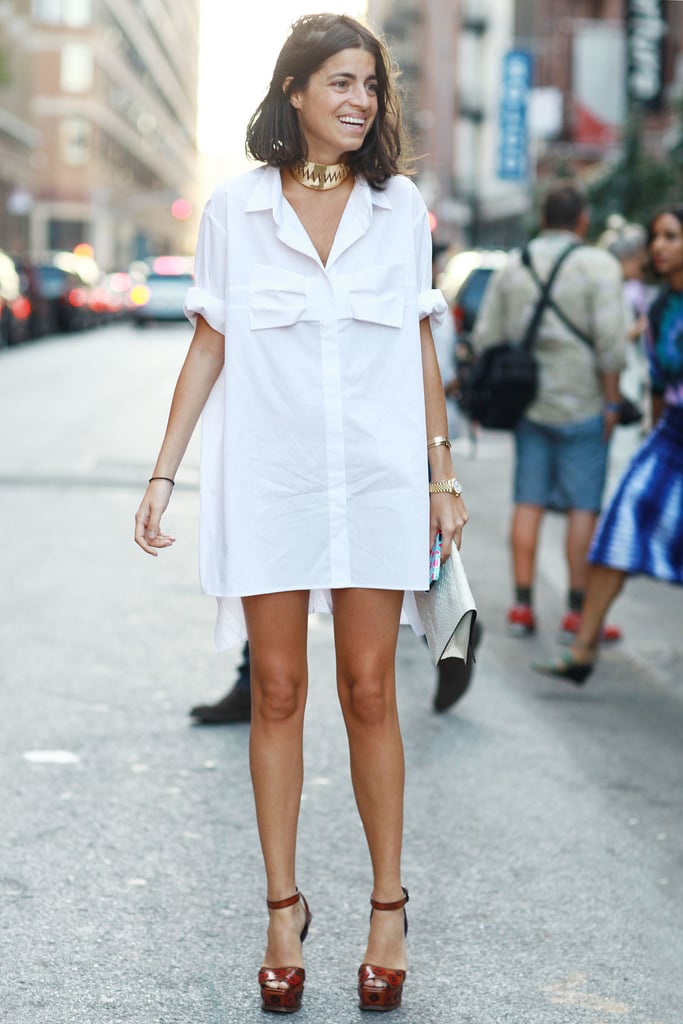 The effect is a little like borrowing your guy's oversize button-down — how sexy is Leandra Medine's shirtdress?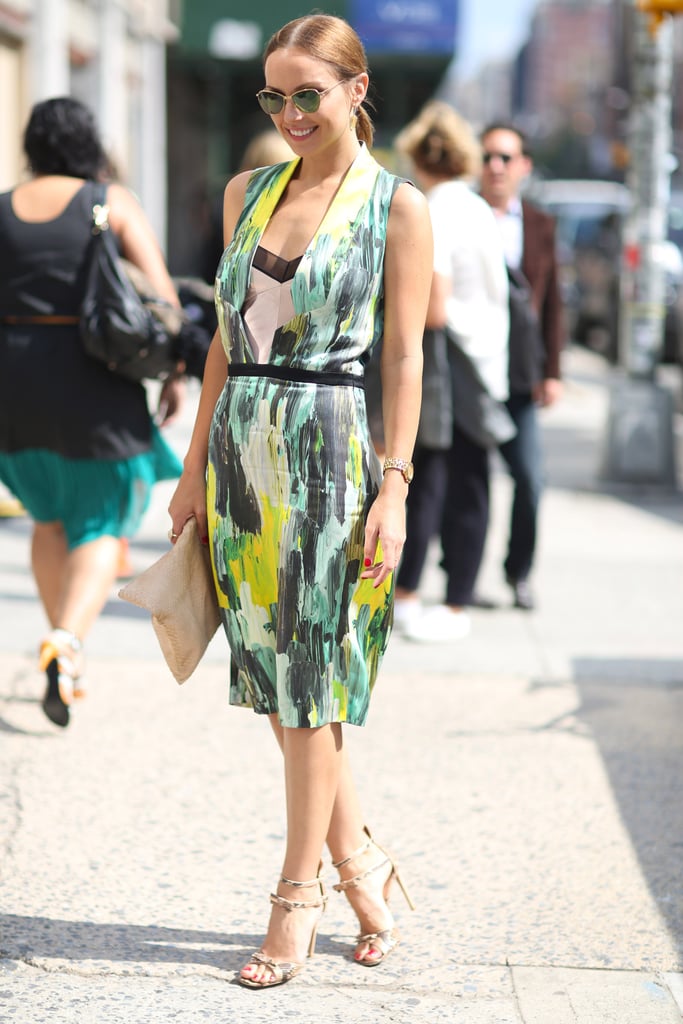 A bold print is all you need to turn heads in the Summer heat.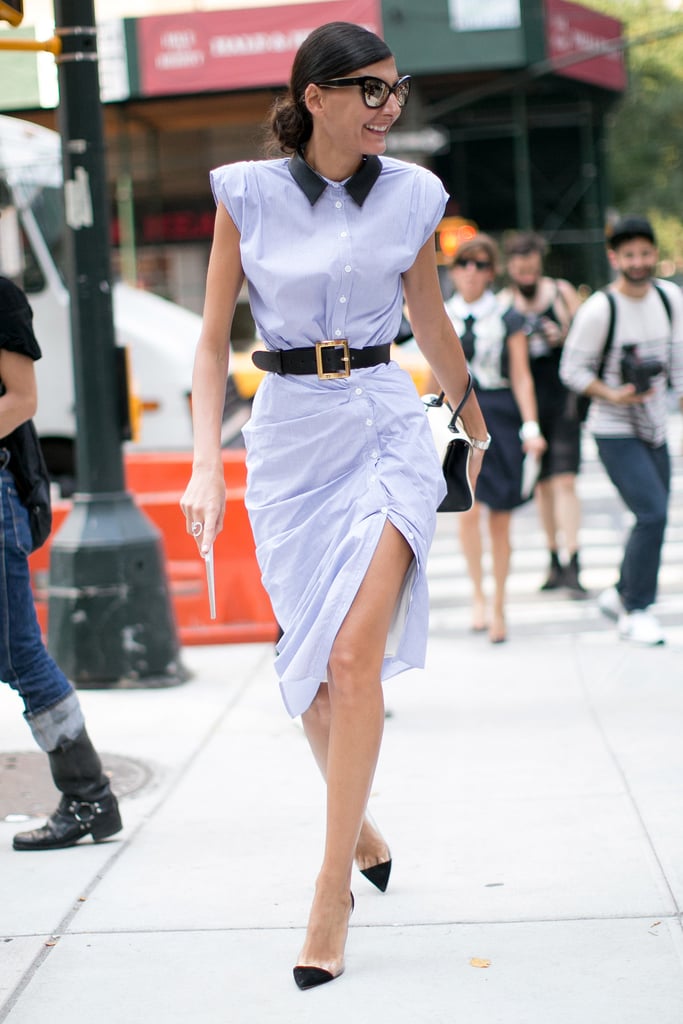 Giovanna Battaglia's Band of Outsiders shirtdress was made for the Summer sophisticate.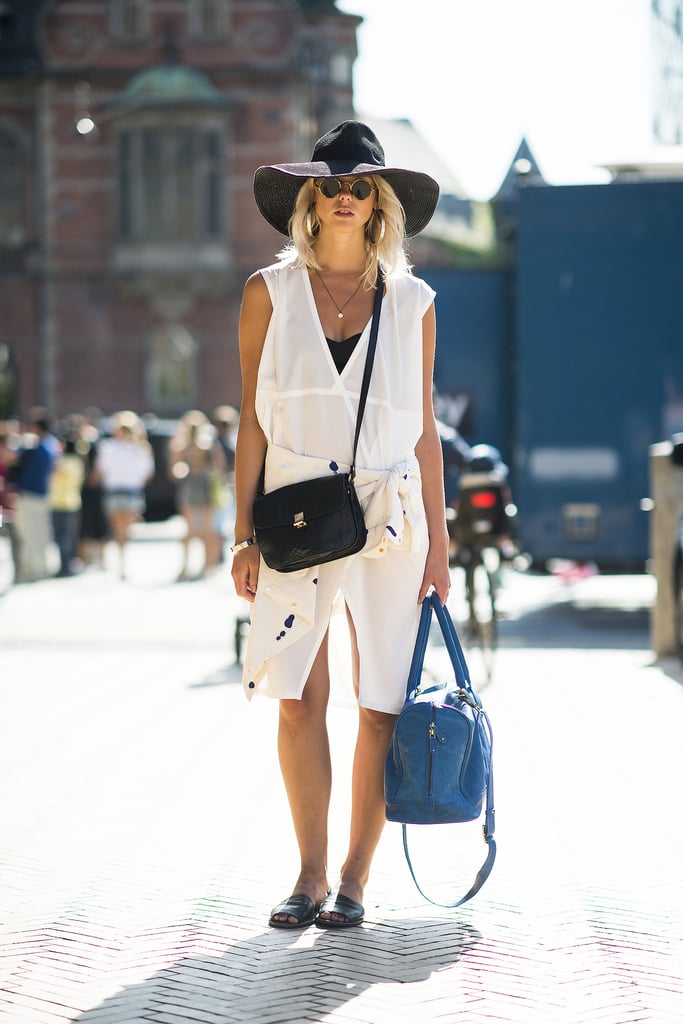 Not like your average LWD, this one comes with a cool asymmetrical cut and a lower, sexy neckline. Temper it with flat sandals and a crossbody bag by day; play it up with a red lip and heels by night.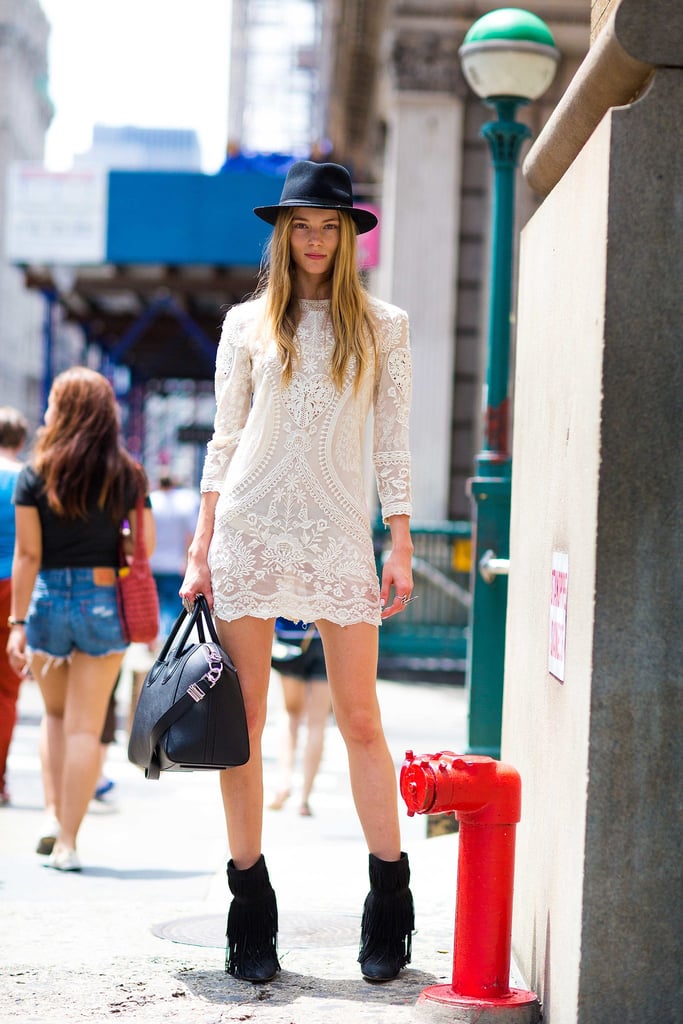 Ditch the typical LWD styling formula and channel the Isabel Marant vibe in a white lace mini and fringed booties for a change.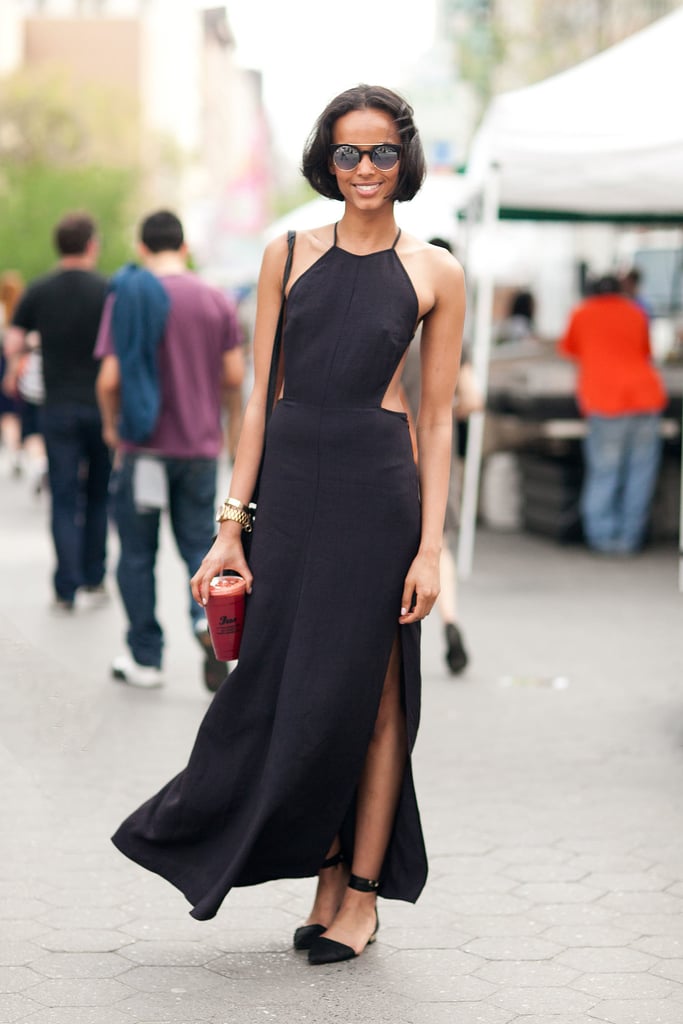 The picture of Summer, from her shades down to the drink in her hand — we want to look just as breezy and chic all season.
With a piece like this in your closet, you'd be ready for the weekend or a wedding [3] like that.
Tamu McPherson took the minimalist approach in a crisp white dress and flats.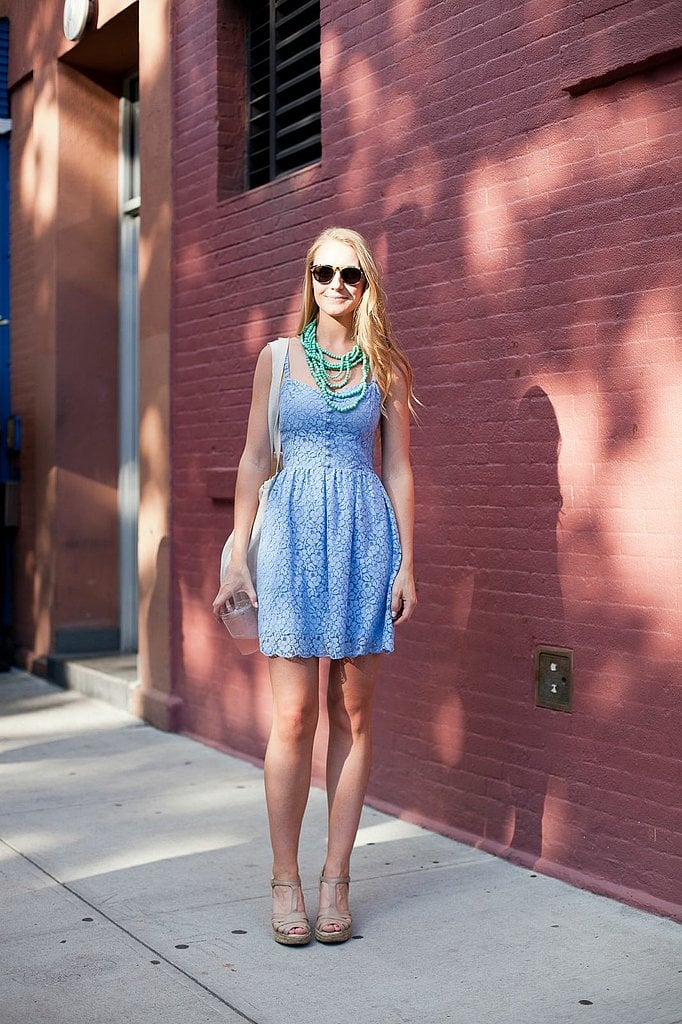 Even on days when you lack outfit creativity, you can still manage to throw on a sweet dress and statement jewels.
Source: Joy Jacobs Photography [4]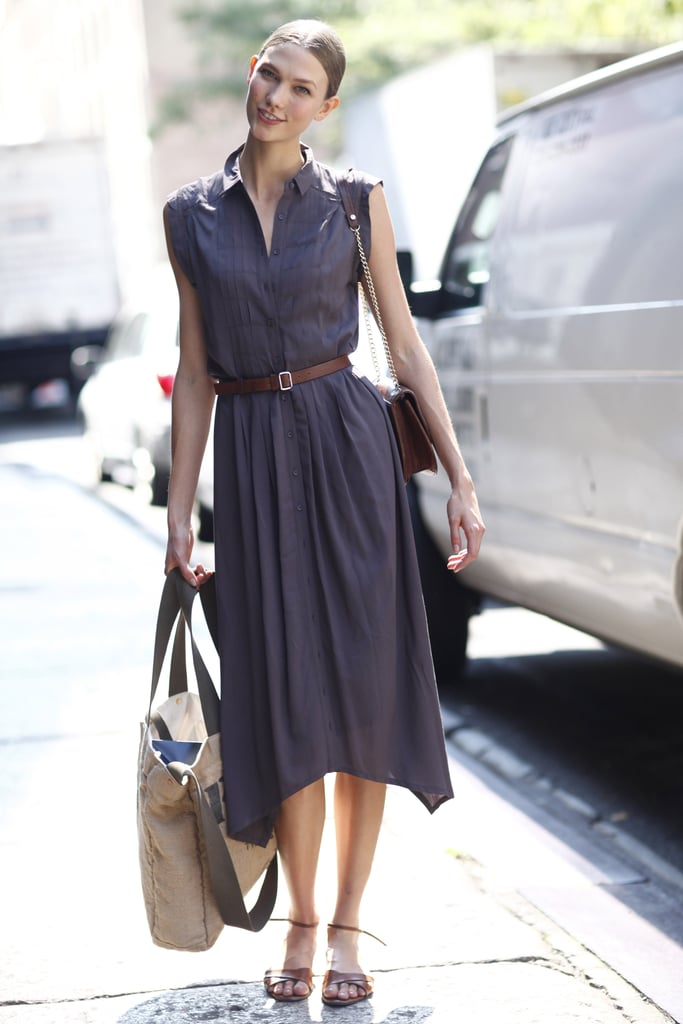 Karlie Kloss's Summer style isn't complicated — just look for a ladylike shirtdress and cinch the waist with a thin leather belt. Polished enough for your 9-to-5 with the right shoes!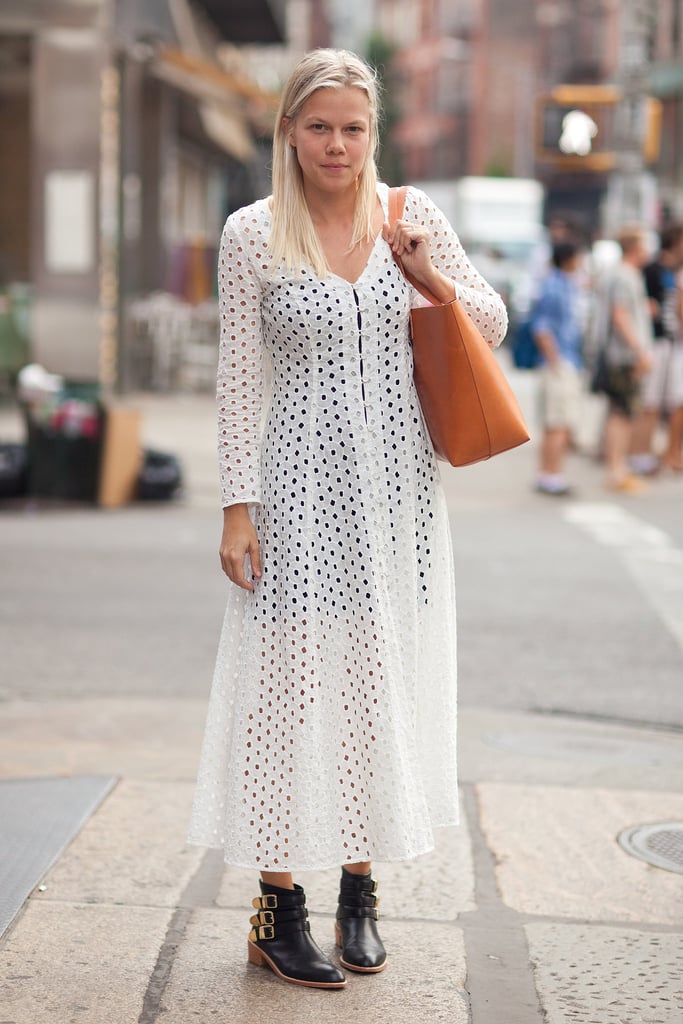 White eyelet doesn't have to feel overly girlie; Jessie Randall mixed hers with a black slip and buckled booties for an unexpected, cool-girl finish.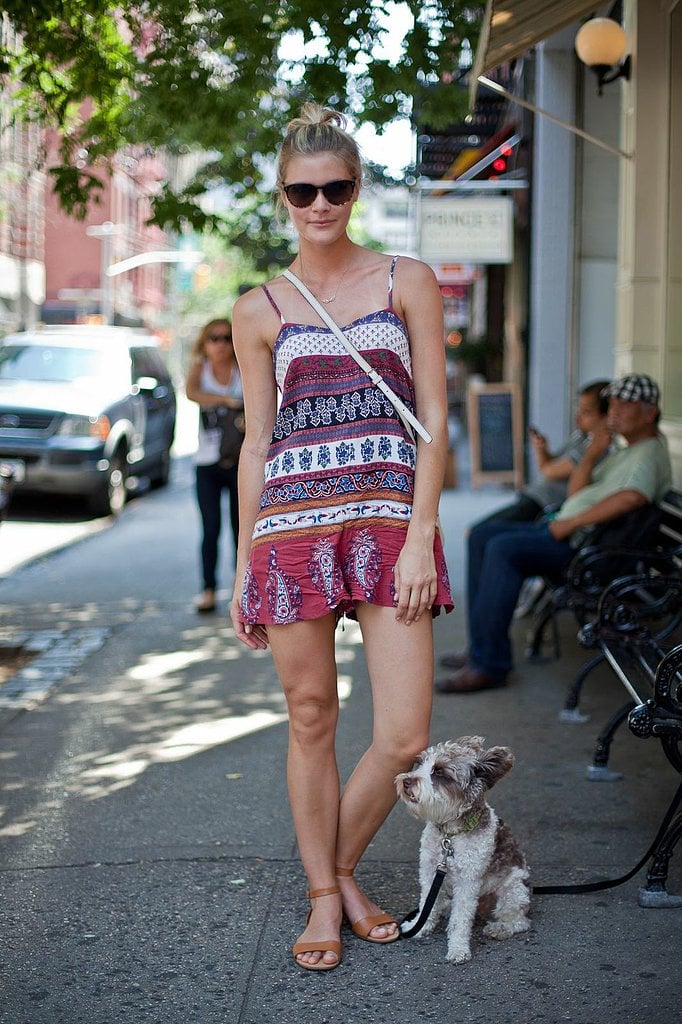 OK, it's not exactly a dress, but a printed romper like this in your arsenal will serve you well on a sweltering Summer day — trust us, it's way breezier than your cutoffs.
Source: Joy Jacobs Photography [5]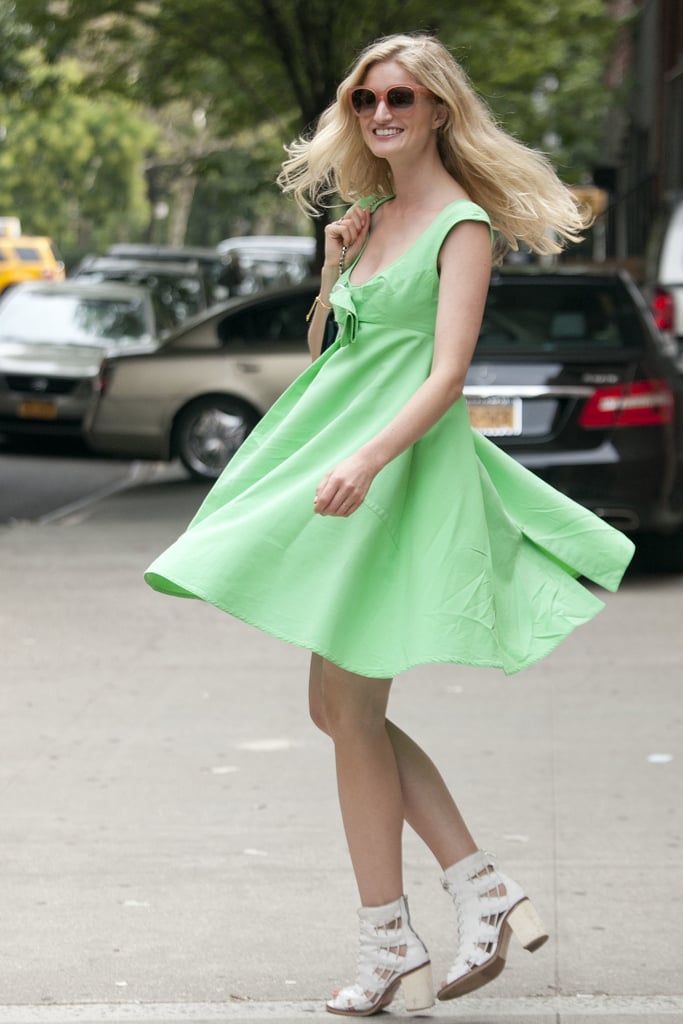 Candice Lake makes the case for a bright, feminine dress made for twirling.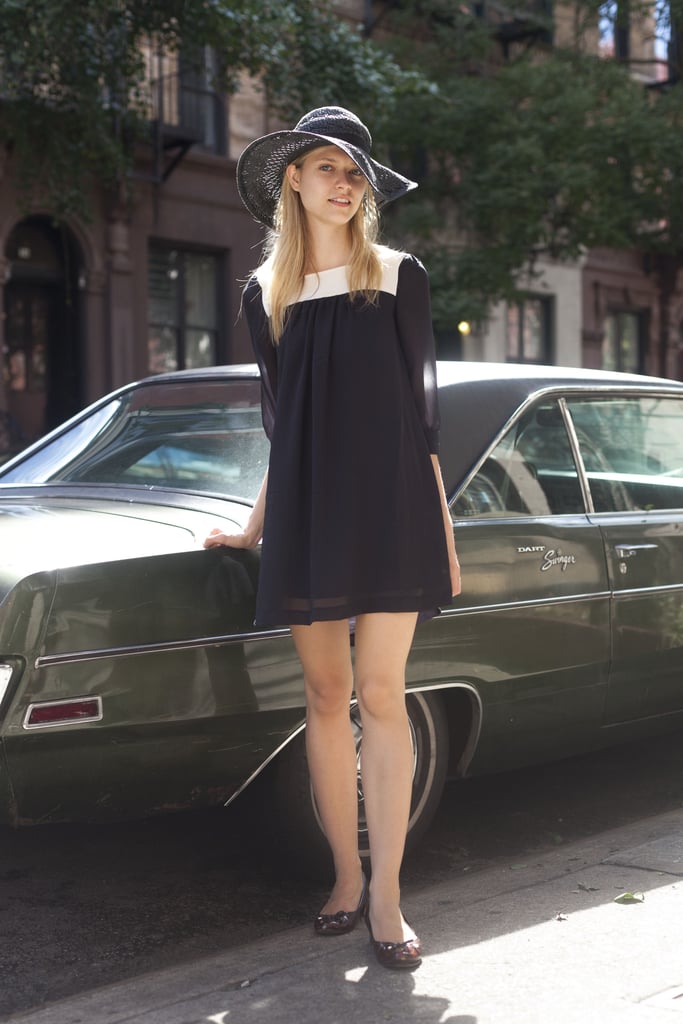 Be the picture of Summer in a sweet, babydoll dress and big floppy hat.
An LBD is perfect for showing off your tan and a great pair of heels.
These sheer stripes are sexy but subtle — perfect for playing up with strappy heels and taking out on the town.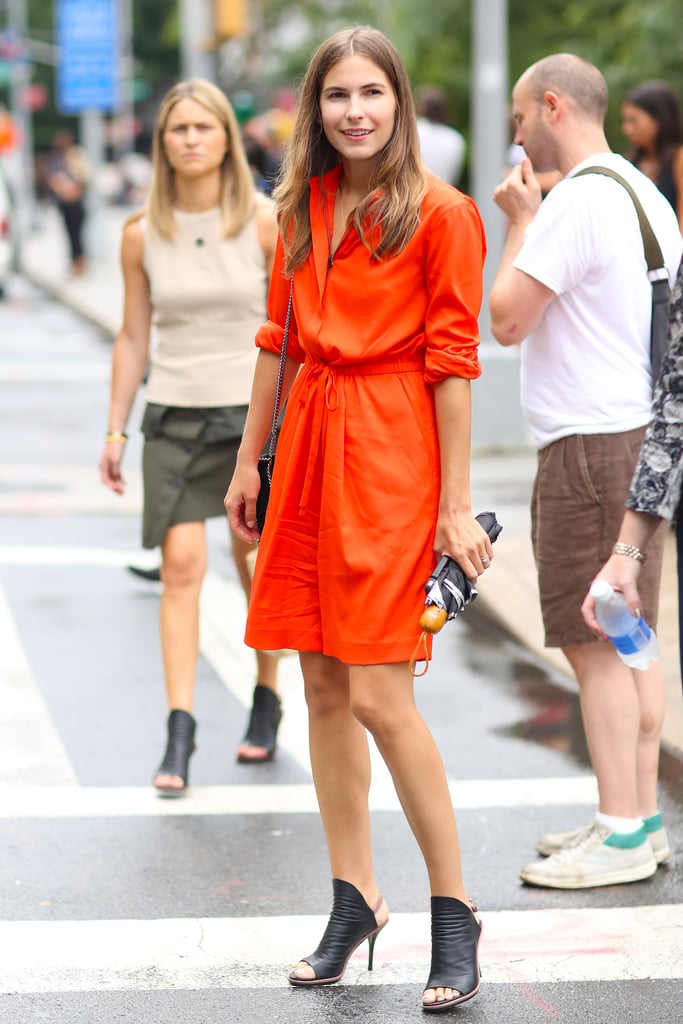 This is all we want to wear to work this Summer — a breezy, bold-hued dress and a great pair of heels go from the office to happy hour in a flash.
A silky, graphic-print dress and sandals are just as ready for the city as they are for the sand.
Keep it boho with a printed maxi, a fedora, and walkable boots.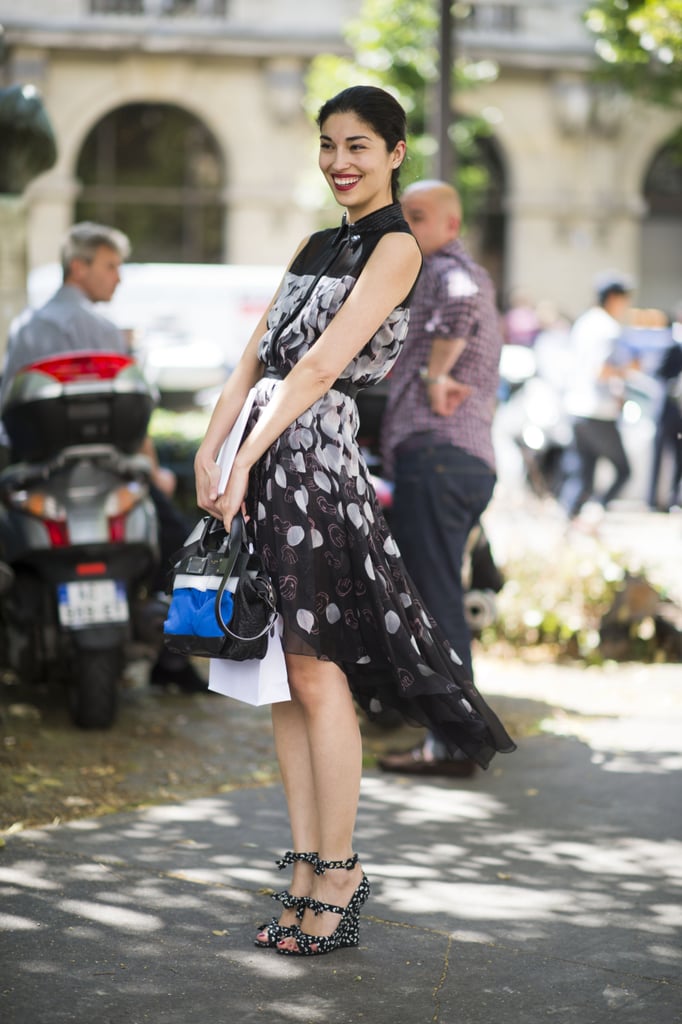 Caroline Issa's easy but sophisticated formula is easy to pull off at the office or on the weekend — extra points for those shoes!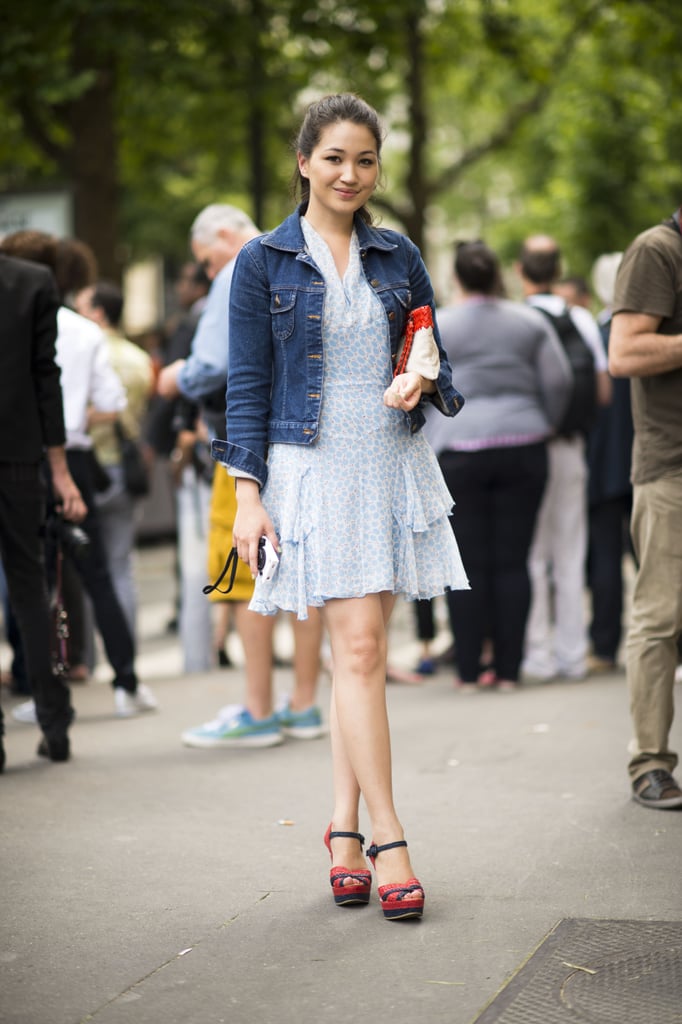 A diaphanous dress gets a dose of classic Americana with her staple denim jacket.