Labor Day weekend is here, and unless you're at the beach catching Summer's last rays or taking advantage of the year's best shopping sales (we will be!), you may be looking for some three-day weekend fun. And what better way to celebrate the changing seasons than with a few colorful upgrades to your closet? With the following DIY [1] videos, we're showing you how to spruce up everything from your old white t-shirt to your favorite sneakers and sunglasses. A little craft goes a long way!
DIY: Sunglasses Strap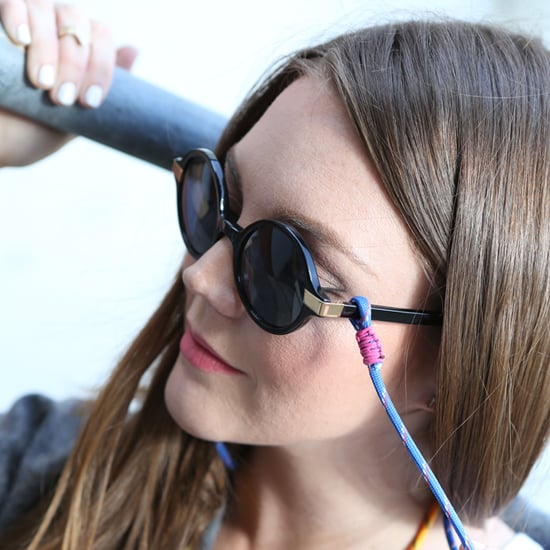 You've got your favorite pair of sunglasses, now all you need is a sunglasses strap! We're giving our go-to shades an '80s update with a neon cord sunglasses holder. In just a few simple steps, you'll have your own sunglasses strap, and you won't have to worry about ever misplacing your sunglasses again!
Get Cool, Patterned Sneakers With This Easy DIY!
Ready to have some pumped-up kicks? We're giving our favorite white tennis shoes a colorful makeover with a bold zigzag pattern — the perfect Summer update that will take all your outfits to the next level! See how it's done now, and start enjoying your supercool kicks.
DIY: This Flower Crown Will Make You a Music Festival Hit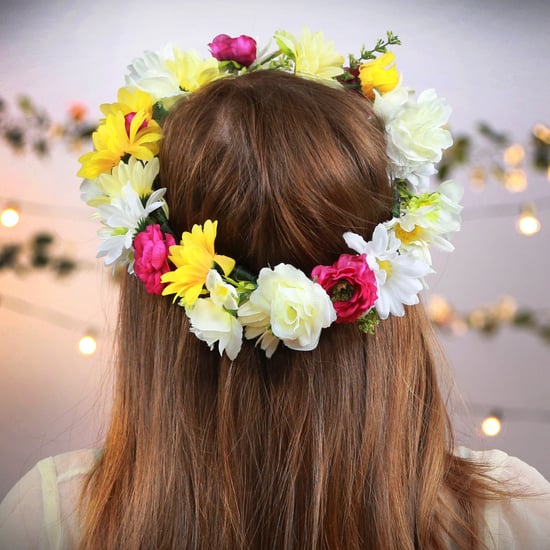 We love any excuse to wear a flower crown, and with all these Summer music festivals, we couldn't think of a better time to make our own. With this simple DIY [2], you can craft a flower crown and tailor it to your personal style. It's fun to make and even more fun to wear!
Make This Adorable Vintage Frame Earring Holder
Need a stylish way to store all of your earrings? Well, we've got the perfect solution. Match the aesthetic of your room by transforming a photo frame into an earring holder. It takes just a few simple steps, and trust us, you will love the result!
DIY: Flower-Embellished Sunglasses
Perk up your Summer shades with some girlie embellishments! At this summer's VidCon, we teamed up with fashion vlogger Evelina Barry for a special installment of Designer DIY: flower-power sunglasses!
Nuts and Bolts: The Surprising Source For Our Stylish New Necklace
Your neighborhood hardware store has a new, more fashionable use — jewelry making! It's rare we use Home Depot and accessories in the same sentence, but check out the cool industrial necklace that comes from some affordable hardware store purchases.
Snap! Make Your Own Cool Camera Strap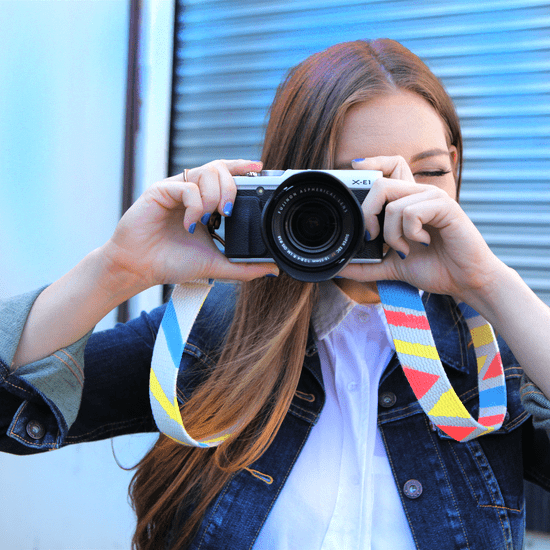 You've got a cool camera, so now all you need is an equally cool camera strap to hold your fancy new gear. Learn how to make your own out of natural cotton webbing, acrylic paint, and a little fabric glue. Click play to see how it's done — it's easy!
Update Your T-Shirt With a Neon Pocket
A simple white t-shirt will always hold a place in our heart, but sometimes that simple white shirt needs a little boost. We're giving ours a makeover by adding on a cool neon pocket. Trust us, it's easier to make than you might think. Watch on to see how it's done!
Give Your Tourist Tee an Edgy Makeover — the Result Is So Fun!
Who knew your tourist tee could make such a fashion statement? In today's Designer DIY, we're drawing inspiration from 3.1 Phillip Lim's runway and giving our tourist tee an edgy makeover with studs, safety pins, and rhinestones. You'll love the result, so get started now.
Create the Perfect Holey Tee in 5 Minutes!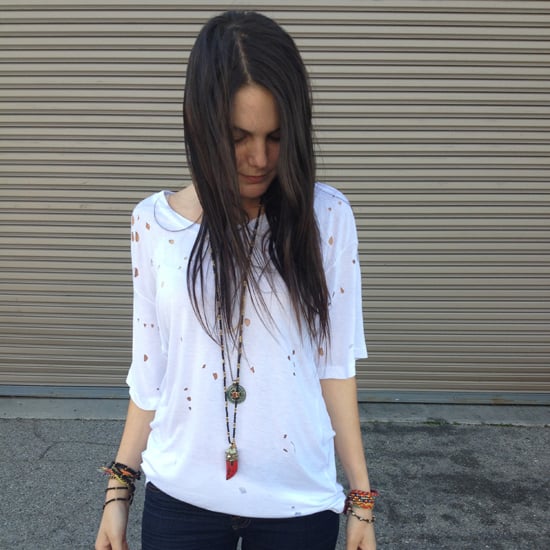 Finding the perfect worn-in holey tee can be tricky. And why spend a lot of money when you can make one in just five minutes? We are going to show you how to create the perfect holey tee — right at home. Grab your favorite tee and fabric scissors, and let's go!