It has happened yet again: August has just showed up, completely uninvited, and booted July right out of the room. We aren't pleased. But instead of dwelling on what we can't change (and apparently you can't change the calendar), we are using it as an excuse to do a little retail therapy.
What's on our end-of-Summer shopping list? A healthy mix of pieces to keep cool – a swimsuit from a just-discovered designer – and accessories to help with the transition to Fall, like open-toe booties and slogan sweatshirts. And just so September doesn't clock us out of nowhere, we're throwing in a few back-to-school essentials that even a working woman can add to her fashion arsenal. So, if you can't beat 'em, join 'em, and shop all of our editors' August must-have style items now.
Michael Kors Studded Backpack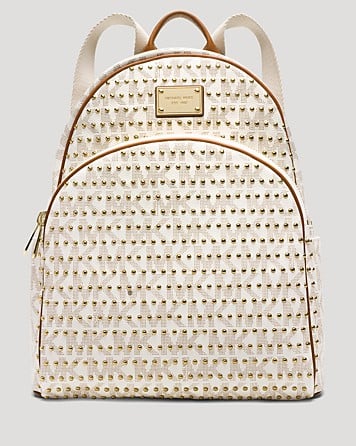 With back-to-school season approaching, I still want to get in on the excuse to shop even though I'm not classroom-bound. This Michael Kors studded backpack [1] ($398) is a ladylike take on the schoolgirl classic.
— Kate Schweitzer, contributing editor
DVF Safari Landscape Dress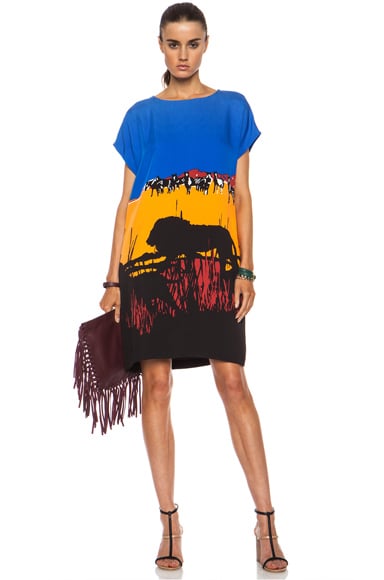 This is the perfect designer indulgence for my fellow Leos (happy birthday, guys)! As far as I'm concerned, the only chic way to celebrate your star sign is with a designer dress. This one [2] ($485) has the added bonus of also being suitable for Lion King fans!
— Gemma Cartwright, UK editor
Fteroti Ancient Greek Sandals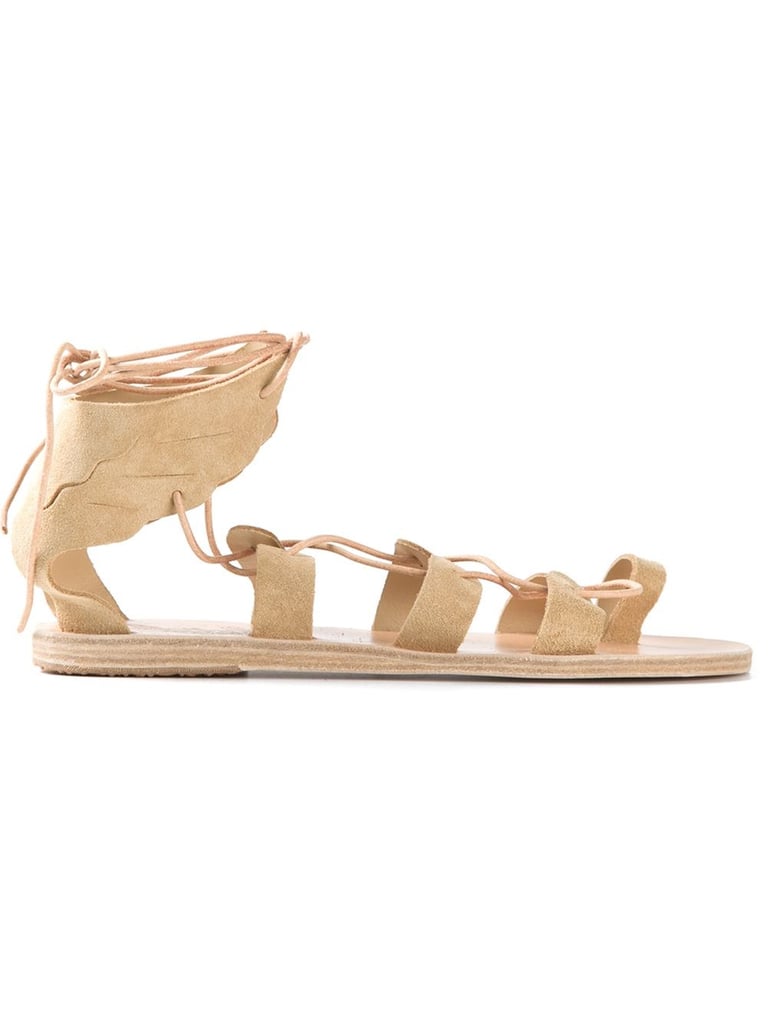 I'm suffering from a case of heel fatigue, so I'm excited to swap my sky-high stilettos for these Ancient Greek Fteroti sandals [3] ($184) the next time I'm headed out for happy hour. I love the unexpected lace-up style, plus the gold leather is definitely a winning choice.
— Aemilia Madden, editorial assistant
BaubleBar Earrings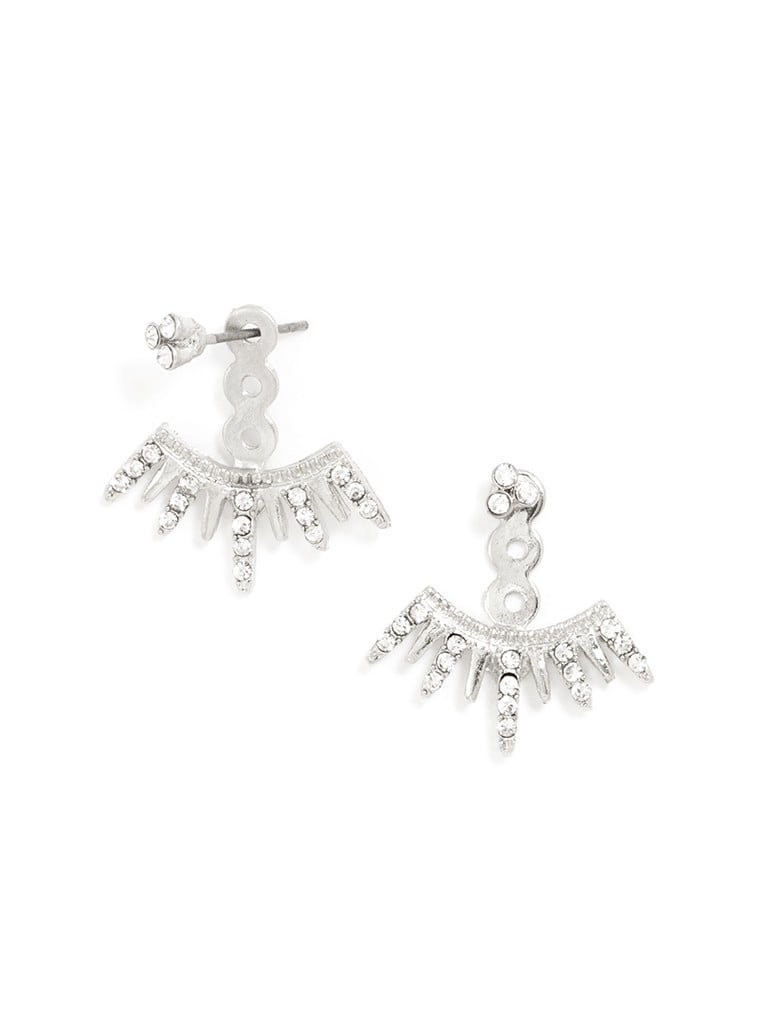 Forget the ear cuff, this month I'm obsessing over the BaubleBar ear jacket [4] ($28). The spiked style feels slightly edgy but is still totally work appropriate.
— AM
Three Floor Fashion Dress
The sexiest peek of skin has been the midriff this summer, but as Jamie Chung, Kate Hudson, and Allison Williams [5] can attest, a strategic cutout will give a more demure dress [6] ($320) the same effect.
— Randy Miller, associate editor
Miu Miu Biker Bag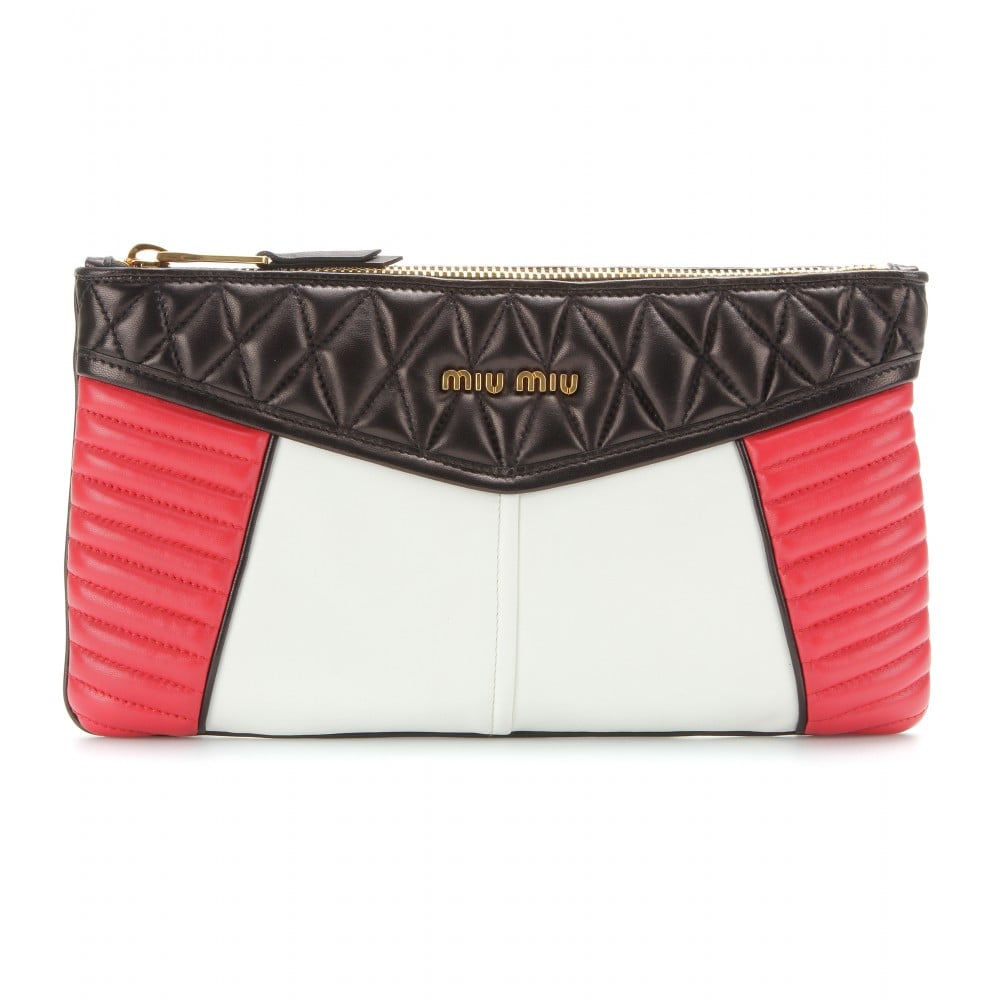 I've loved Miu Miu's biker line of bags ever since the first image was released via Instagram. (Full disclosure — I even set it as the wallpaper on my phone.) This edgy clutch [7] ($950) is striking enough to make a statement, but it's also transitional enough to carry year-round.
— Sarah Wasilak, editorial assistant
Reformation Two-Piece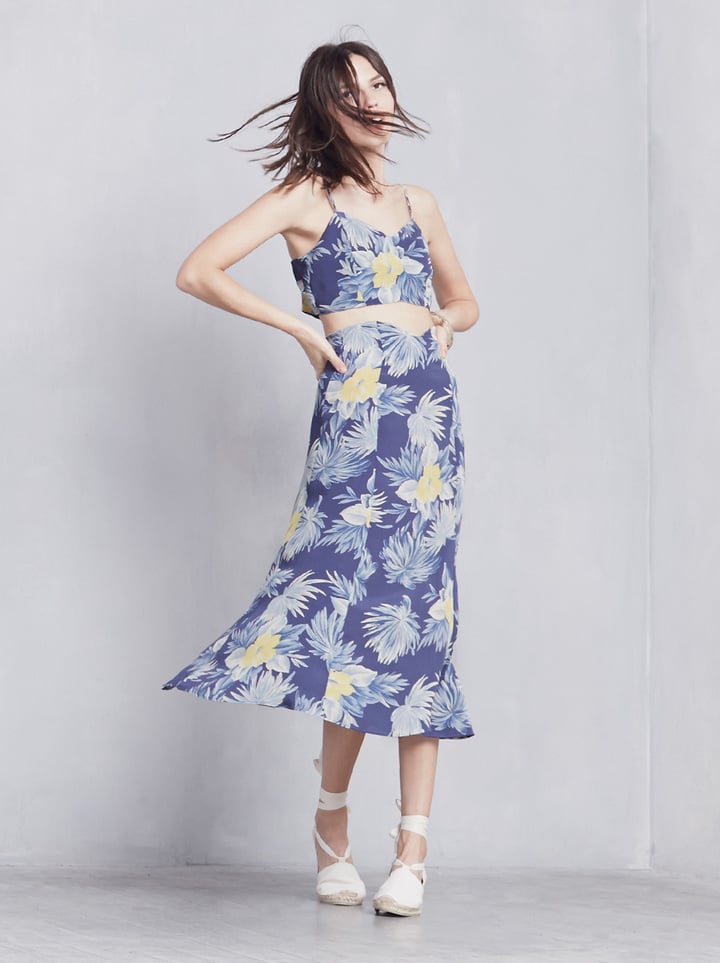 I'm dying to twirl the night away in this Reformation flared two-piece [8] ($228). The tropical print is perfect for Summer, and if Beyoncé and Taylor Swift can rock a two-piece, I can too, right?
— AM
Suboo Swimwear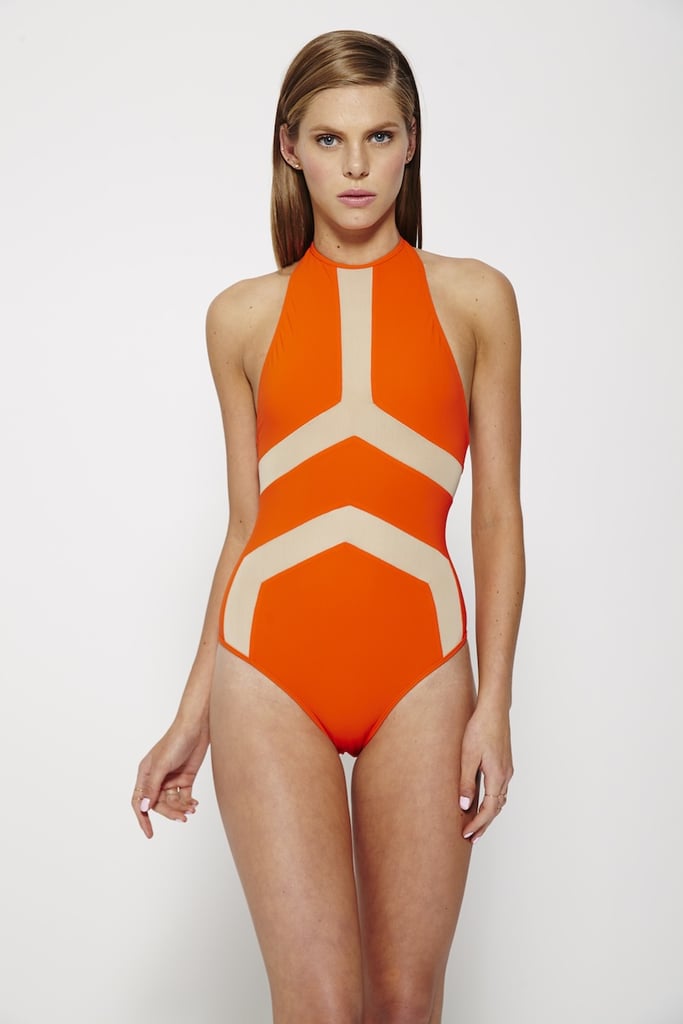 While covering Miami Swim Week [9], I discovered my new favorite swimwear brand, Suboo, and instantly started shopping for one last one-piece to get me through the final days of Summer. This tangerine halter version [10] ($215) stands out and with a breezy maxi skirt, can even double as a bodysuit for those pool parties that last into the night.
— KS
Tibi Ondria Booties
What better way to transition to Fall than with a bootie that still lets you show off your pedicure, like these Tibi Ondria booties [11] ($550)?!
— Hannah Weil, associate editor
Michael van der Ham Lace Skirt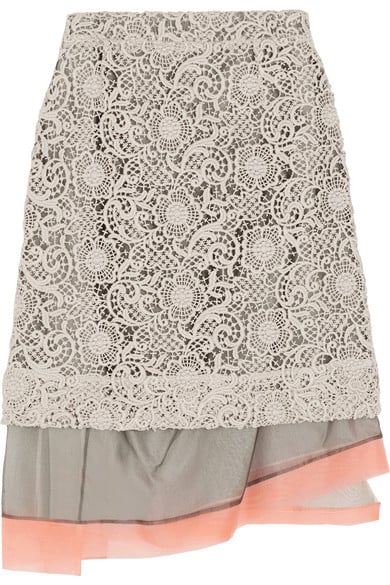 As the sales come to a close I'm looking for Autumn pieces that can be worn now, and this skirt [12] ($1,150) is perfect. I loved the runway styling with contrast tights and yellow shoes, but while the sun is still shining, this pale skirt would look just as good with a white tee, bare legs, and flats, or a cami and minimalist strappy sandals for evening.
— GC
Zara Flared Skirt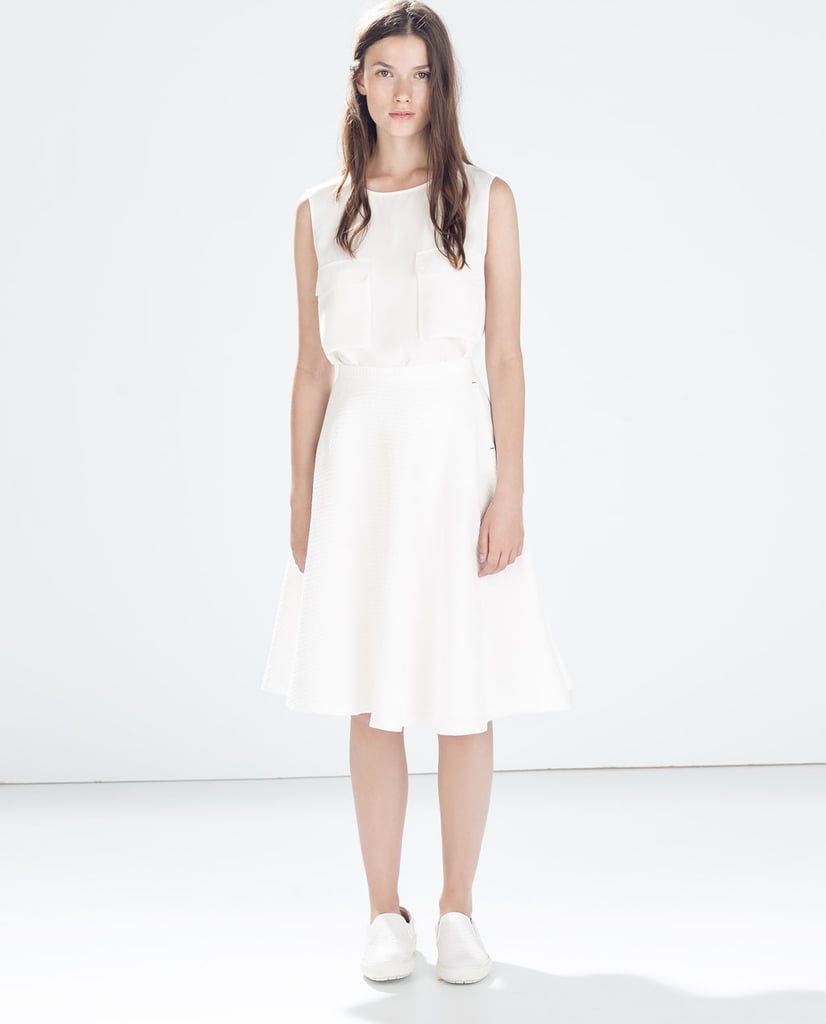 Whoever said you can't wear white after Labor Day [13] is totally wrong — I'll be rocking this flirty Zara flared skirt [14] ($60) all the way through August and into Fall.
— AM
Paige Denim Skinny Jeans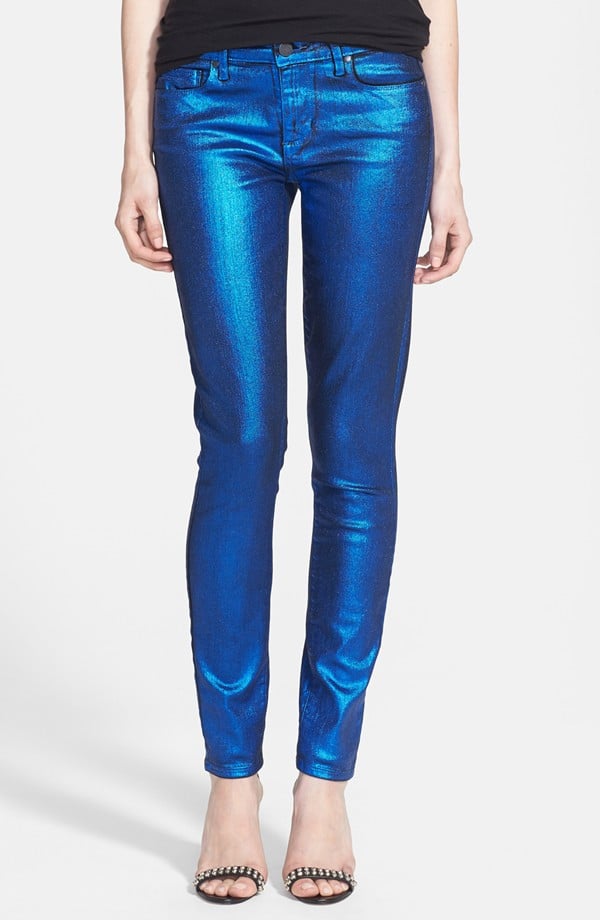 I can't guarantee I'll look quite as hot as the new face of Paige Denim, Rosie Huntington-Whiteley [15], in her skinny, metallic pair [16] ($249) — but I'll feel damn close when I'm wearing them.
— RM
J.Crew Graphic Sweatshirt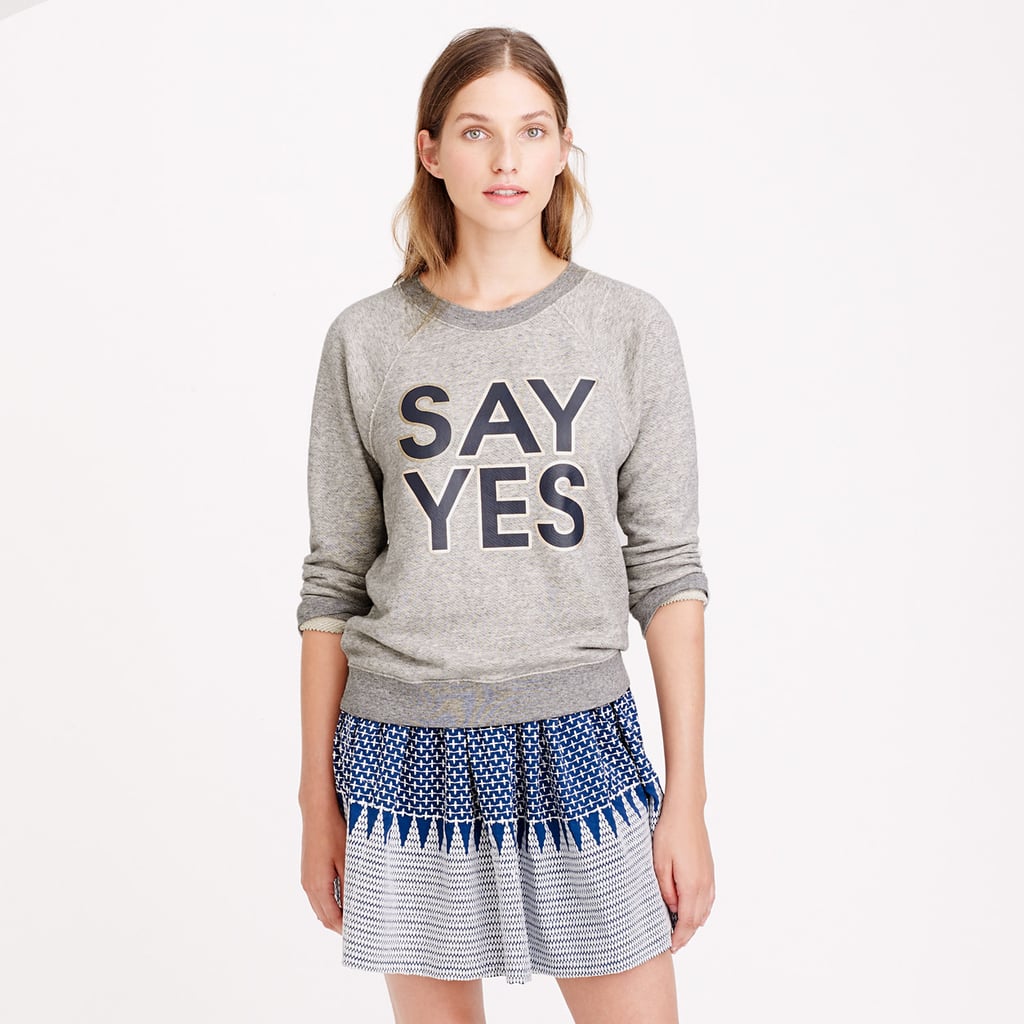 I'm all about graphic sweatshirts and tees, and I think just wearing this Say Yes slogan from J.Crew [17] ($65) will help me stay positive as the season turns and the days get shorter.
— SW
Zara Loafers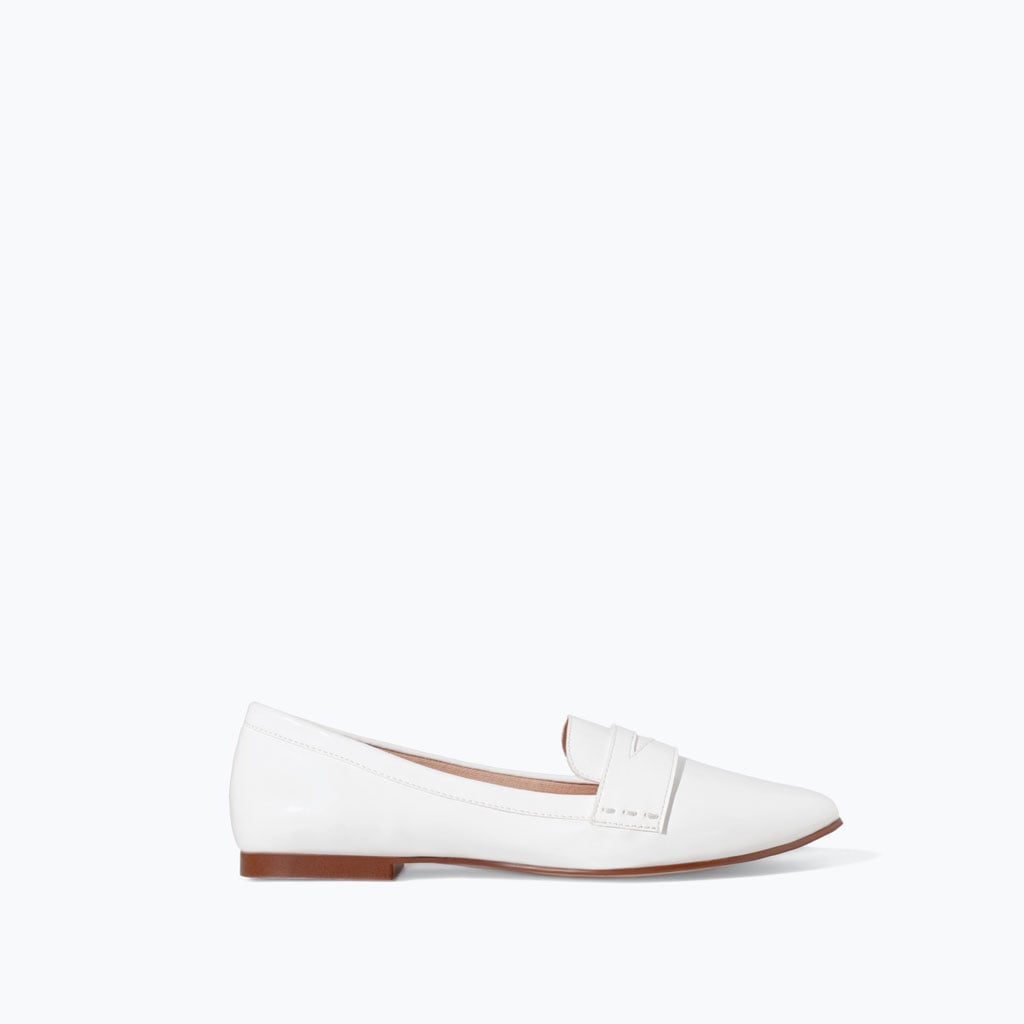 I've been on the hunt for some white loafers! Found, at Zara [18] ($40) for a great price — done.
— Allison McNamara, reporter
ASOS Floral Print Dress
My most repeated dress of the season? This ASOS double-layer floral print dress [19] ($76), which is too comfortable not to pull from my closet at least once a week. Plus, it has that '90s vibe without being too on-the-nose with the trend, and it's got that quintessential music festival vibe (hello, Lollapalooza [20]!).
— KS
Grey Ant Sunglasses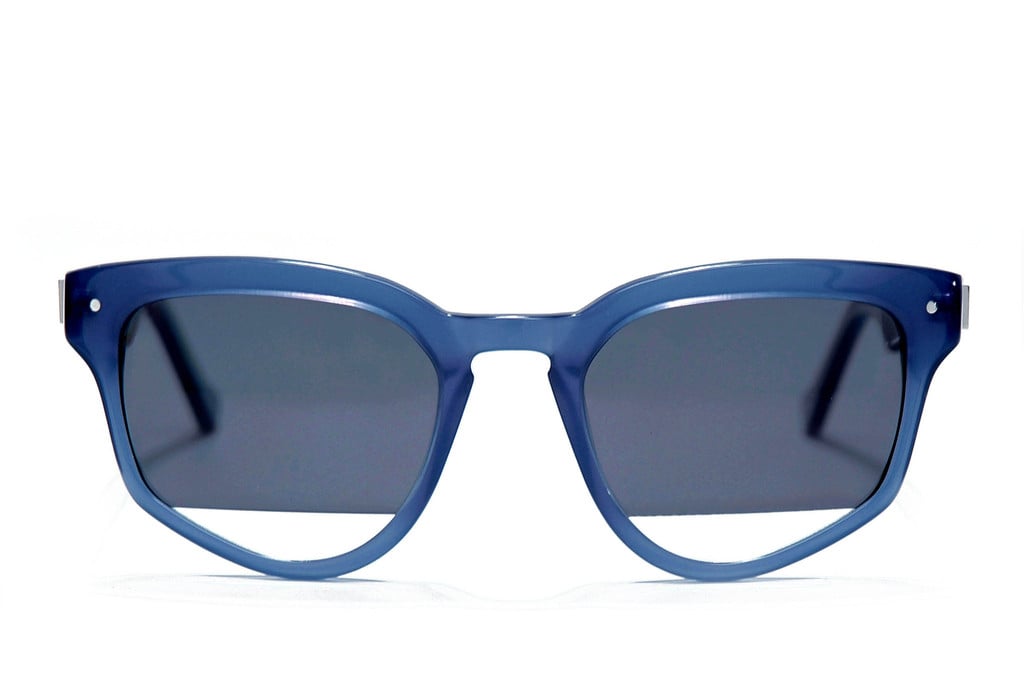 Now that Grey Ant has been nominated for the CFDA/Vogue Fashion Fund prize [21], getting my hands on my coveted pair of cell-phone-friendly spectacles [22] ($275) may be all the more crucial . . . and challenging.
— RM
Nasty Gal Carolina Top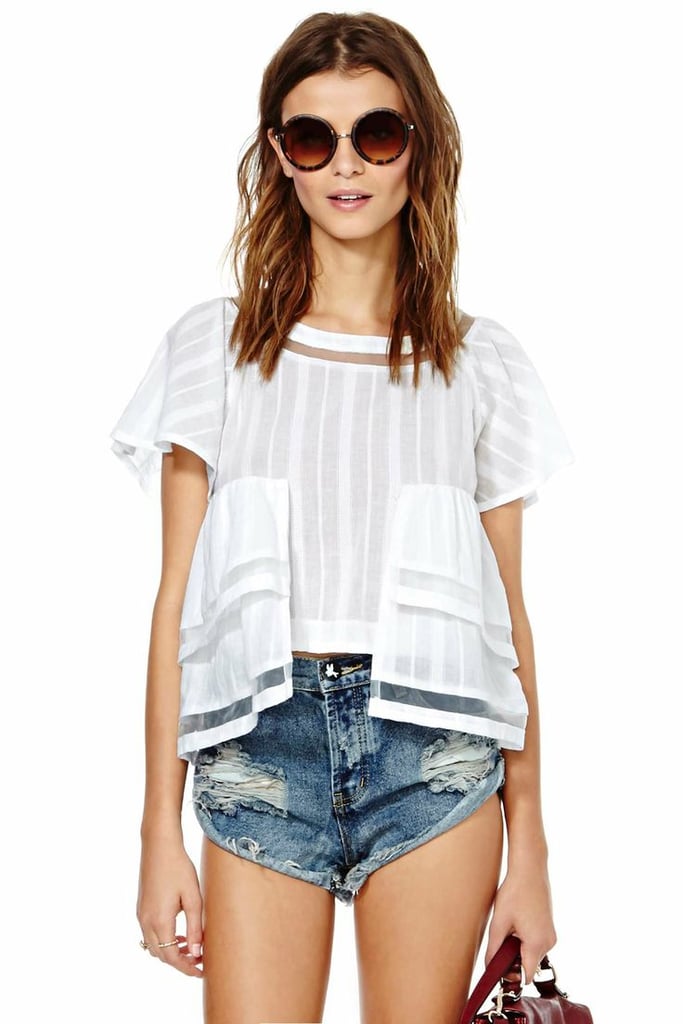 I love the way the side-peplum on this Nasty Gal carolina top [23] ($68) looks with cutoffs, but I can also picture it with sleek, black trousers and pointed-toe pumps, which makes it a totally transitional wardrobe staple.
— SW
DKNY Strappy Sandals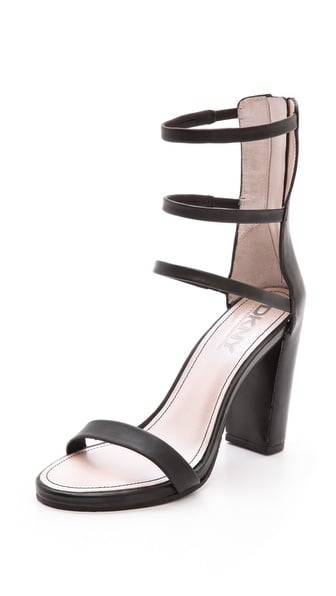 I've been obsessed with these DKNY strappy sandals [24] ($275) ever since I saw the label's pre-Fall lookbook. These will be my last Summer purchase, but I'll be able to wear them through Fall. And they're classic, so I know I can pull them out next Spring, too.
— SW
Madewell Denim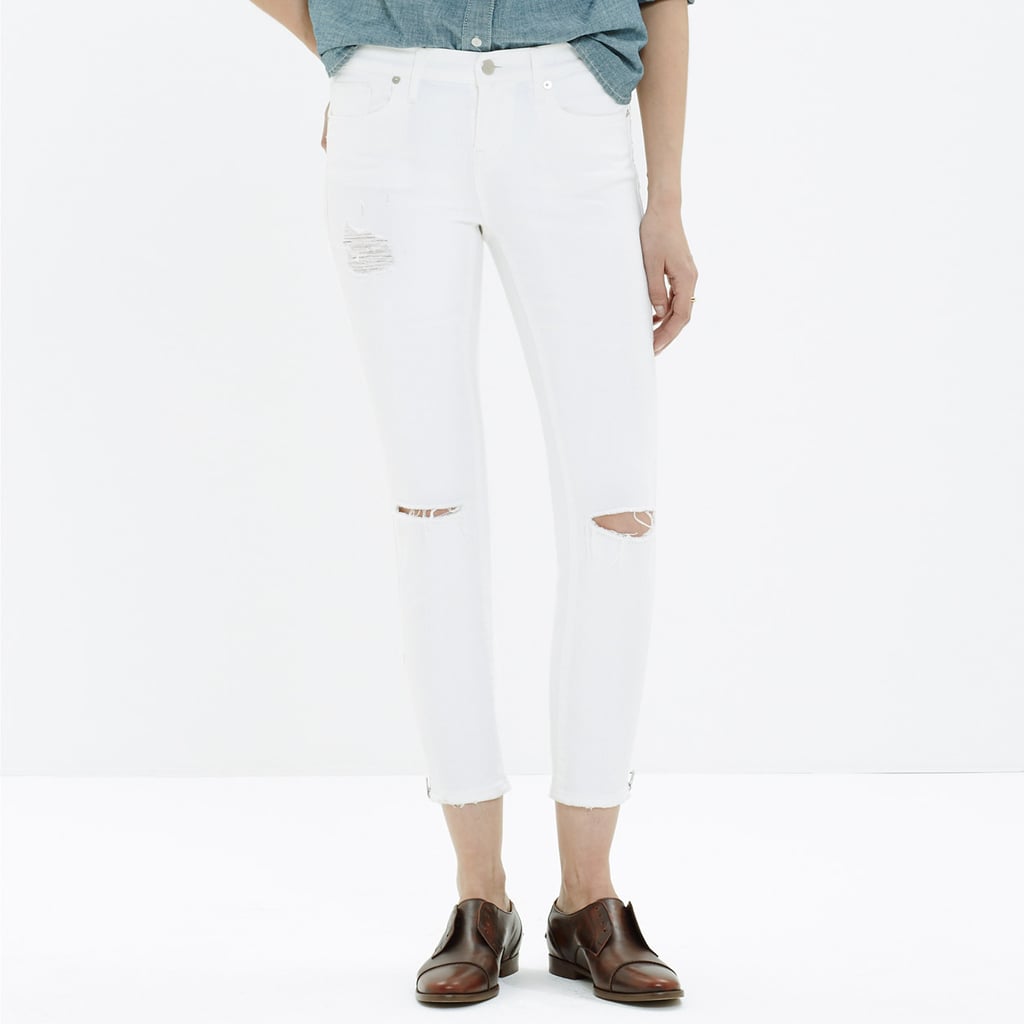 Madewell just dropped 47 new styles and a totally revamped denim bar, which I've been cruising for the better part of the week. With a perfect pair of white skinnies [25] ($135) in my cart, I'm ready to check out, knowing I'll be perfectly outfitted for the end of Summer.
— HW
Missguided Keiko Floral Jumpsuit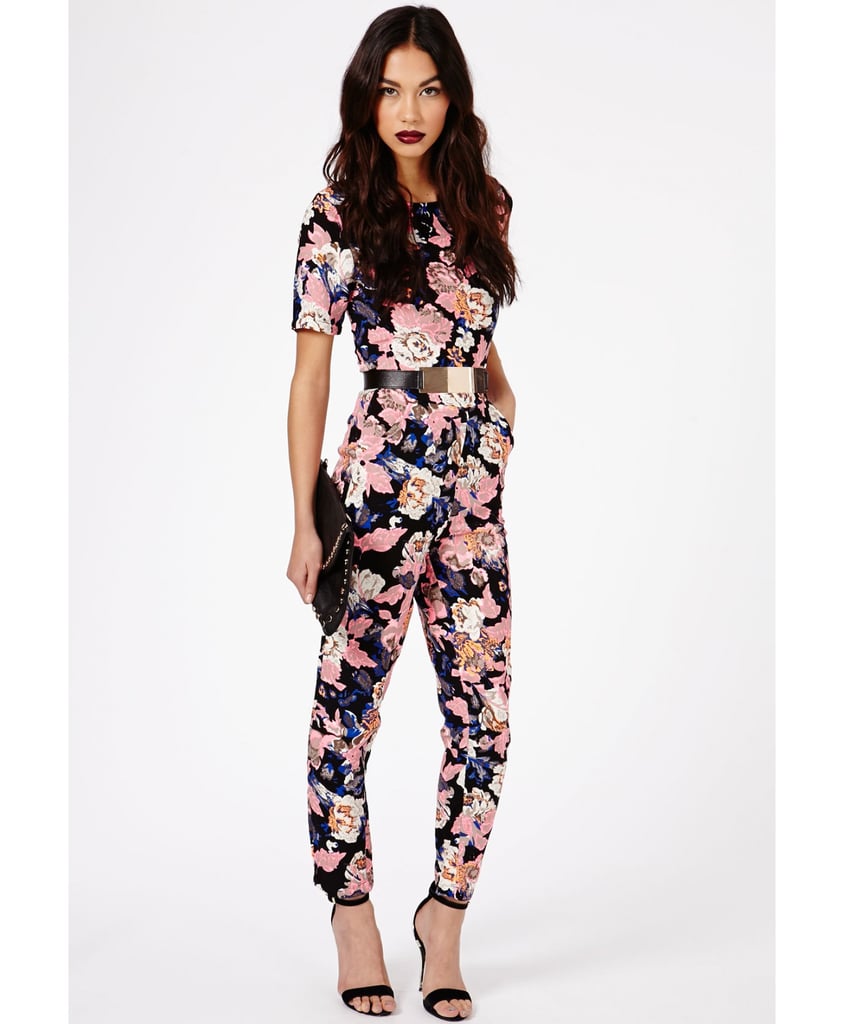 As much as I love maxi dresses, after three or four years of wearing them, I'm a little bit bored. The floral jumpsuit [26] ($50) is a far more unexpected evening look for late Summer. It's just as striking, it looks great with heels, and it'll definitely get people talking. I love the simple shape and cinched waist of this style. Just add a contrasting belt.
— GC
Kenneth Jay Lane Link Necklace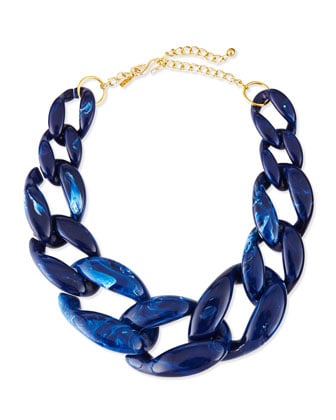 I'll confess, I think I became obsessed with necklaces like these watching Kristen on Real Housewives of NYC. But can you blame me? With a statement necklace like this Kenneth Jay Lane link necklace [27] ($100) why even bother with the others?
— HW
AYR Harem Shorts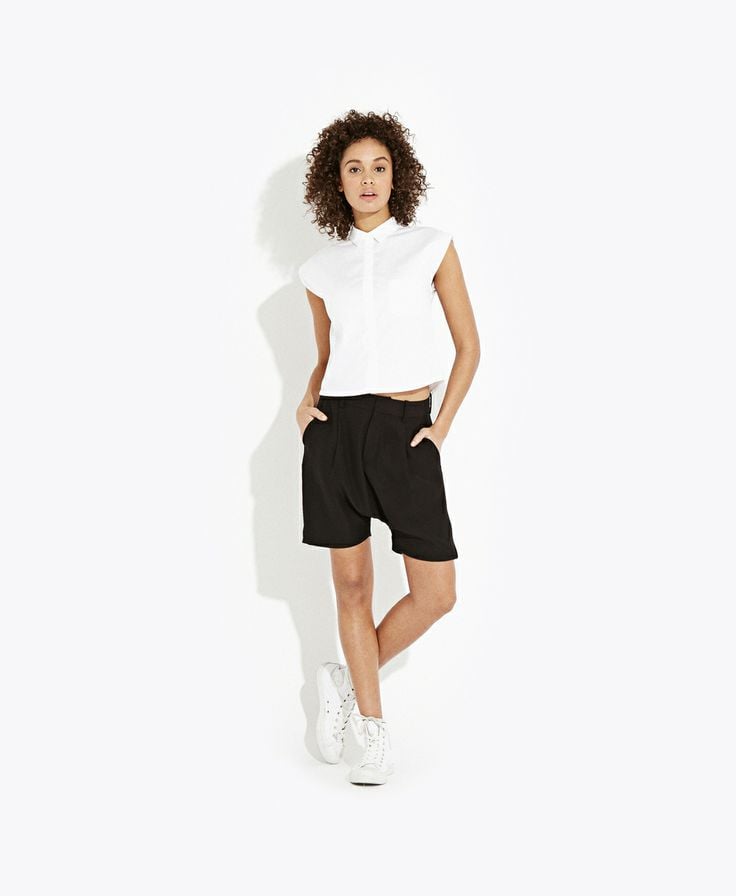 AYR is hands down my new favorite brand. The style is minimal, the price is on point, and I can't seem to take these harem shorts [28] ($135) off.
— AMN
Wildfox Couture Shell Bra Tank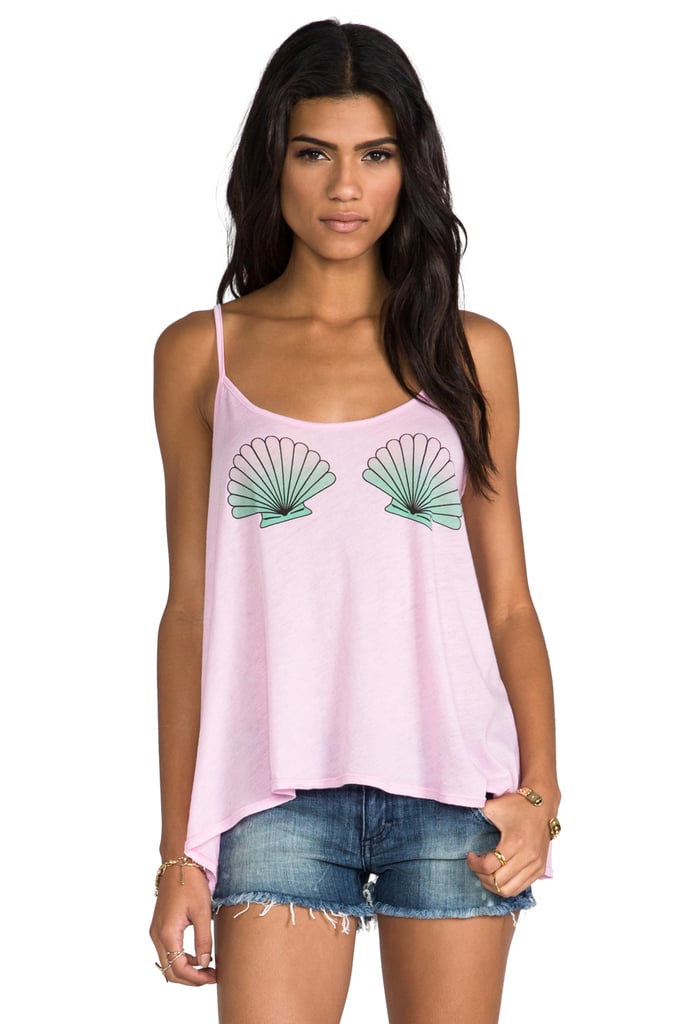 I'm not one to show too much skin, even in the most sweltering days of Summer, so when I want to play up a little sexiness, this Wildfox Couture shell bra tank [29] ($34, originally $48), with its perfectly placed print, is as far as I plan to go.
— KS
Giles & Brothers Bracelet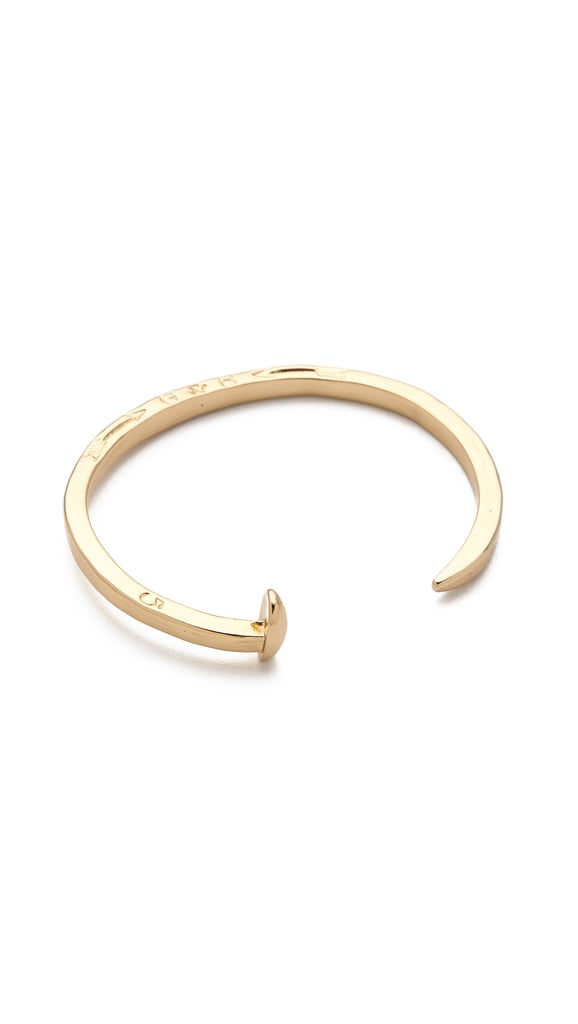 Other hardware-inspired jewels have caught my eye in the past, but Giles & Brothers' take on the nail [30] ($70) hits the trend on its head at an affordable price.
— RM
Frame Denim Button-Down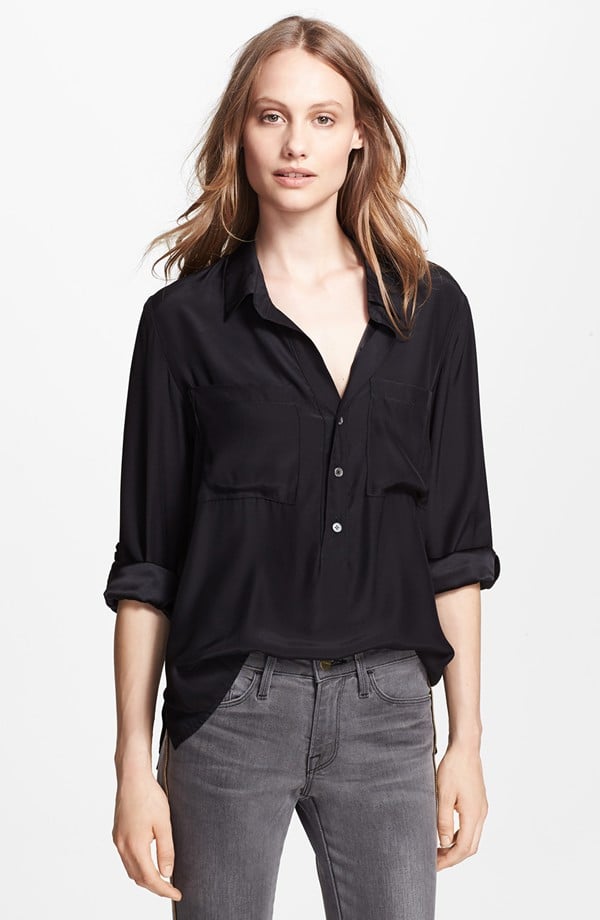 The danger with previews is that you find yourself thinking about the things to come for months. So, since February, I've been counting the days to Frame's shirting launch — a collection of easy, live-in tops, like this classic button-down [31] ($188), that are as perfect as the label's denim.
— HW