The temperature's rising, and while most people resign their Summer wardrobes to whatever pieces of clothing they're least likely to sweat through, we are on a mission to make sure we don't just feel cool, but also look cool on the hottest of July days. With good reason: there's plenty to dress for this month, from pool parties to garden parties, Fourth of July backyard barbecues to weekend road trips.
We've gathered up the requisite stars and stripes, but we've also made sure to make our editors' July must-have fashion pics include all the sunglasses, sandals, and swimwear we could get our hands on. And for those cooler nights, we've stocked up on a few cover-ups, too. Shop them all right now (before they're gone!) and really bring the heat this Summer.
Alice + Olivia Hale Middie Flamingo-Print Skirt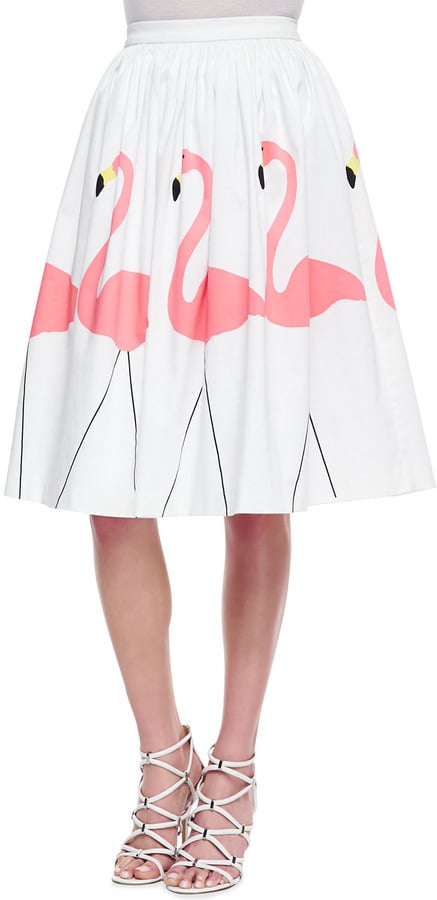 My go-to Summer look is 1950s beauty queen, and nothing sums that up better than this cute flamingo-print skirt by Alice + Olivia [1] ($297). I'd team it with a pink gingham shirt tied at the waist, with matching cat-eye sunglasses to finish the look. If you're going to go retro, you may as well go all out!
— Gemma Cartwright, UK fashion and beauty editor
COS Dress With Back Pleat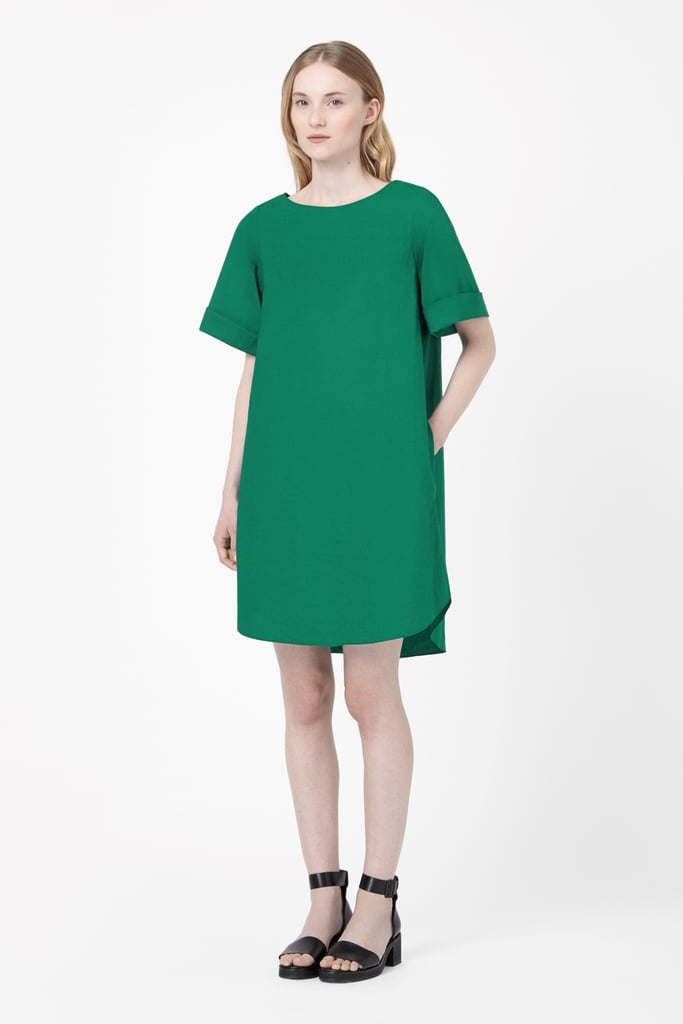 Ever since COS opened up its ecommerce site to the US masses [2] earlier this Summer, I've been stalking the site for all my minimalist staples. And since starting to show my new pregnancy bump, the loose, oversize fit of this cotton poplin dress [3] ($99) gives me room to breathe on the season's hottest days.
— Kate Schweitzer, editor
Made by Dawn Basic Bathing Suit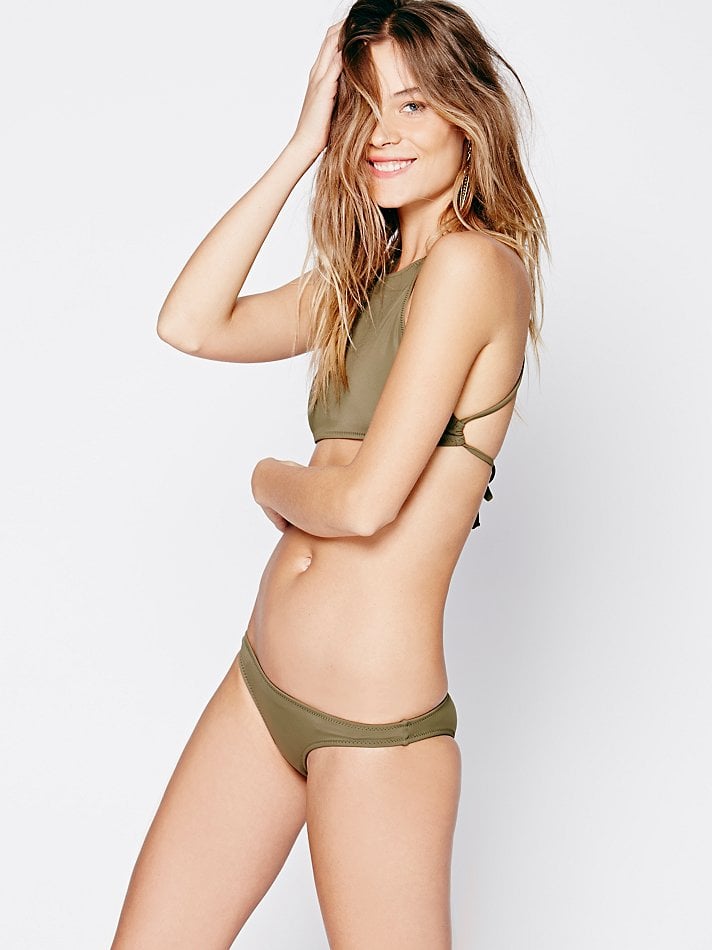 Ever since I found this halter-style bikini from Made by Dawn [4] ($136), I can't get it out of my head. (I seriously think I've dreamed about it once or twice.) I love the natural look of the khaki shade, but the pagoda version is so Baywatch — in a good way. The crisscross back detail solidifies this two-piece as a must have.
— Sarah Wasilak, editorial assistant
Proenza Schouler PS1 Baja Backpack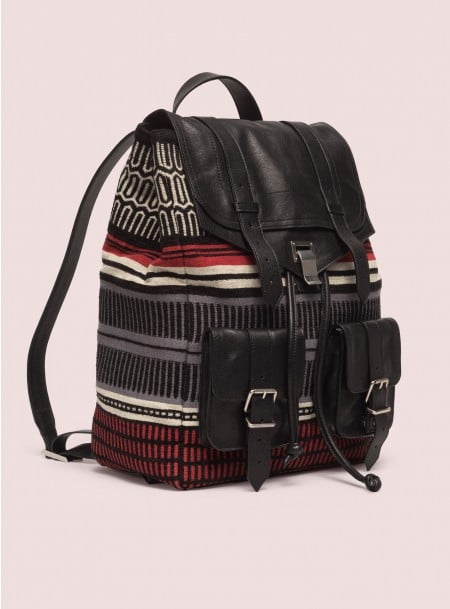 That Chanel backpack may be the blogger bag of the Summer, but I'm all about this striped one by Proenza Schouler [5] ($1,995)!
— Allison McNamara, fashion reporter
Issey Miyake x Native Shoes Jericho Women's Pleats Please Sneakers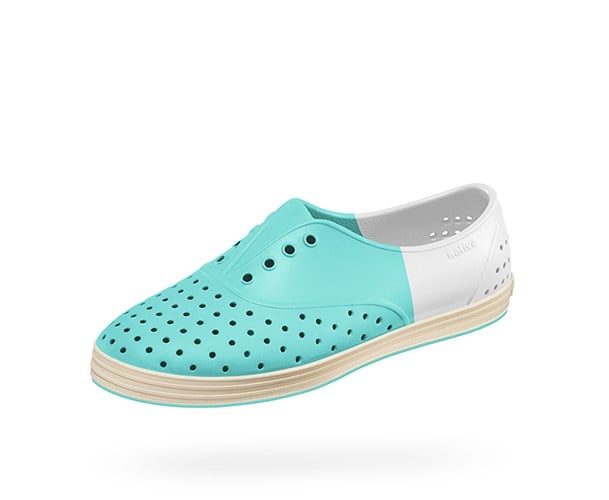 Issey Miyake x Native's shoes [6] ($65) incorporate the best of both worlds. On one hand, they're a clean, white tennis shoe. On the other, pretty seafoam green at the cap will reduce the risk of me scuffing up my pristine slip-ons.
— Randy Miller, associate editor
J.Crew Striped Linen Tapered Pants
Style these linen J.Crew pants [7] ($90) with a white eyelet top and jeweled slides, or go all-Americana with a silky red cami and leopard slip-ons.
— Mandi Villa, contributing editor
Alex and Ani July Birthstone Charm Bangle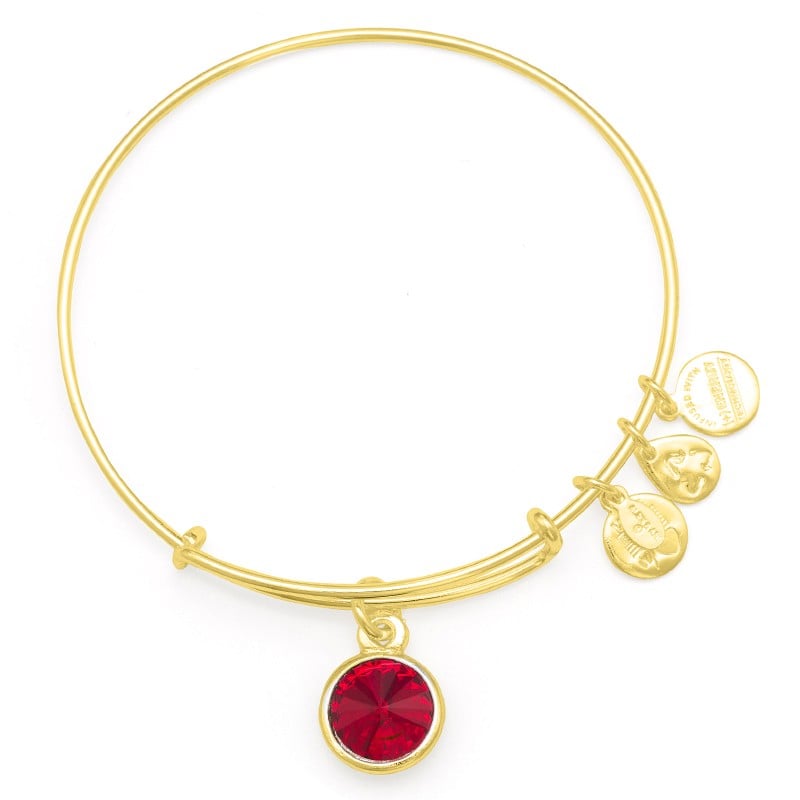 I was born in July, so my birthday present to myself will be this Alex and Ani ruby birthstone charm bracelet [8] ($28) — the newest addition to my stack of mixed-metal expandable bangles from the brand.
— KS
Tibi Kern Tapestry Loafer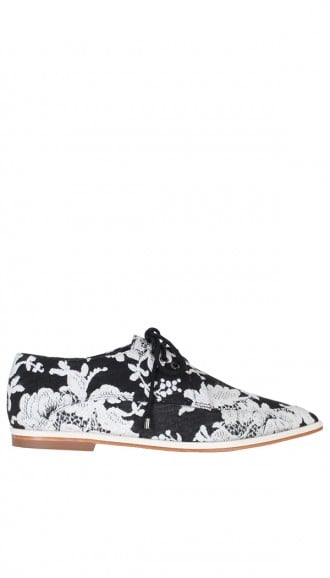 The fashion editor in me is enjoying Summer but already thinking about next season, and I'm obsessed with Tibi's Pre-Fall shoes. I love the fact that you wouldn't need to be wearing more than jeans and a t-shirt to make a statement with these tapestry loafers [9] ($385).
— Hannah Weil, associate editor
Withings Activité Swiss-Made Activity Tracker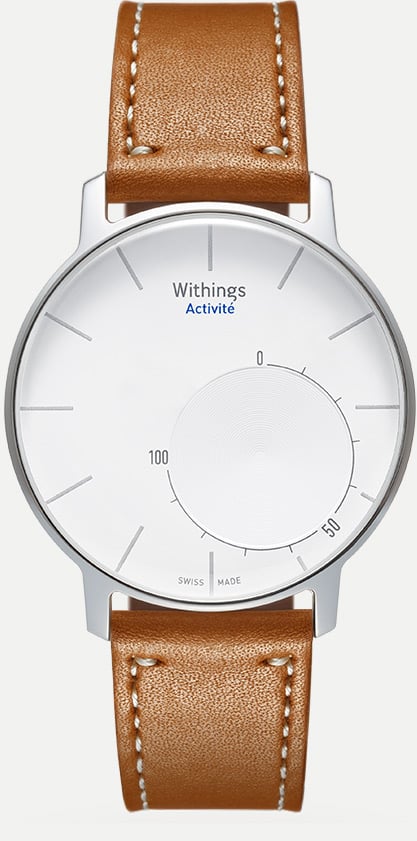 The ladies of POPSUGAR Fashion have been tracking our fitness with bulky wristbands. Thank you, Nina Garcia [10], for helping me find an unobtrusive solution with Withings Activité [11] ($390) — a watch that blends the technology I love with stylish design.
— RM
Marie Turnor The Lunch Metallic Gray Bag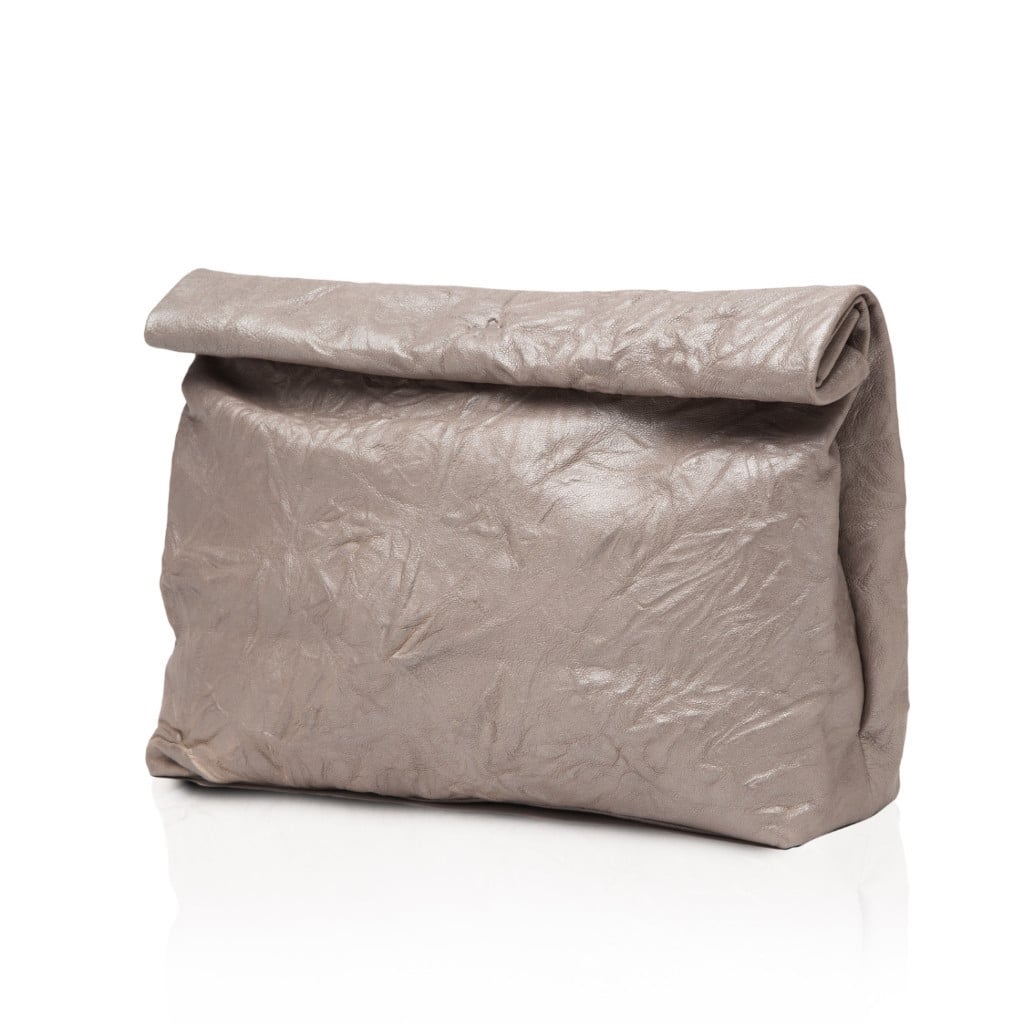 I live for my Marie Turnor Snak clutch [12] — the witty tan leather style keeps people guessing about whether I'm actually carrying a paper bag. This crumpled metallic style [13] ($230) is a casual-cool addition to my collection.
— RM
Ray-Ban Aviator Silver Mirror Metal 55mm Sunglasses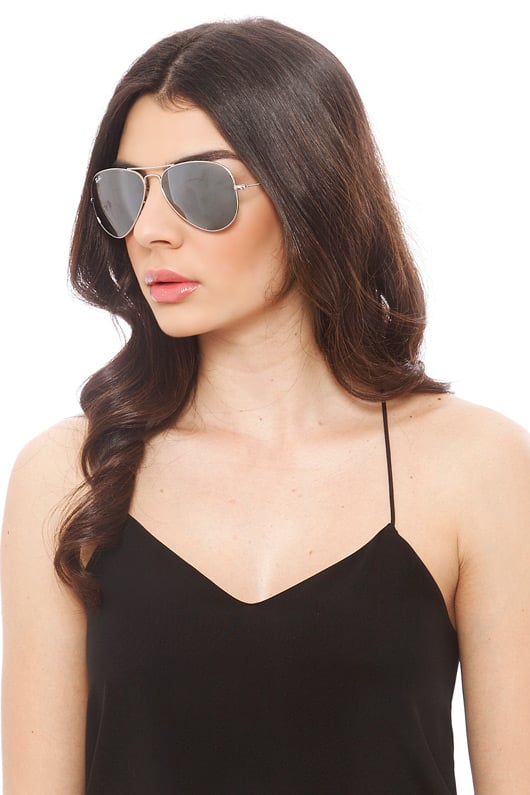 After a solid year of living and loving, it's time to give my blue mirrored Ray-Bans a well-deserved break — but that doesn't mean I'm straying from the reflective trend. Here's hoping this silver surfer style [14] ($170) lends to just as many sun-soaked memories.
— MV
Coach Slim Leather Moto Jacket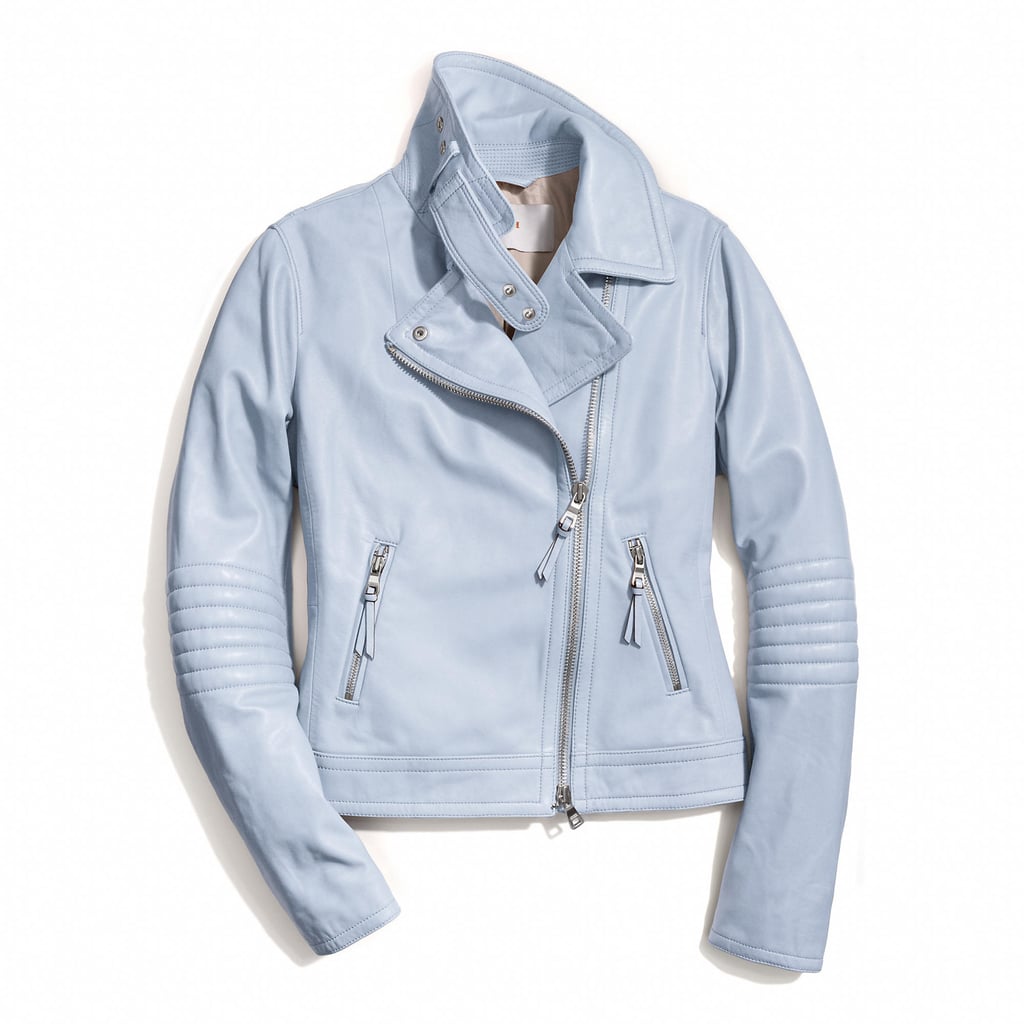 I can't get enough of this powder-blue hue right now, and the butter-soft leather lends elegance to the edge of a standard motorcycle jacket from Coach [15] ($898). Since this coat warrants a splurge, I promise to wear it on cooler Summer nights, through Fall, and layered atop thick sweaters come early Winter.
— SW
Soludos Classic Stripe Sandal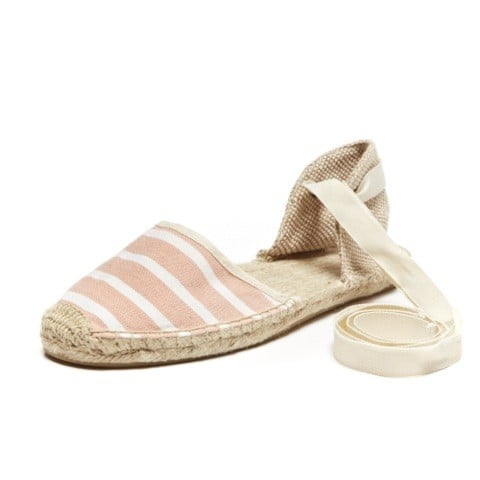 For us fashion editors, summertime and Soludos go hand in hand. This classic peach-and-white striped tie-up espadrille sandal [16] ($55) is perfect for long walks on a lazy day.
— KS
Mara Hoffman Pendleton Towel
What's better than a Mara Hoffman bikini? This electrifying Mara Hoffman x Madewell towel [17] ($78). You'll surely stand out in a sea of mediocre beach blankets. Surf's up!
— MV
Les Petits Joueurs Grace Pop Candy Box Clutch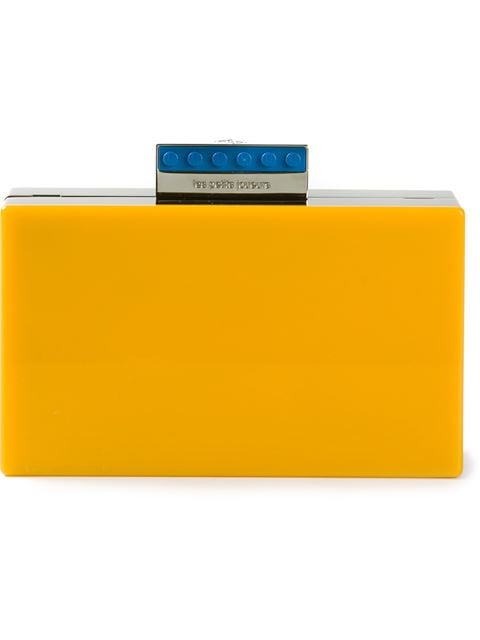 In the Summer, I try to keep my accessory game as minimal as possible. But that doesn't necessarily mean I have to sacrifice my style. This poppy box clutch by Les Petits Joueurs [18] ($502) reminds me of two things: sugary candy and Legos, both of which are solid fun and a throwback to my childhood.
— SW
Splendid Tapered Chambray Jumpsuit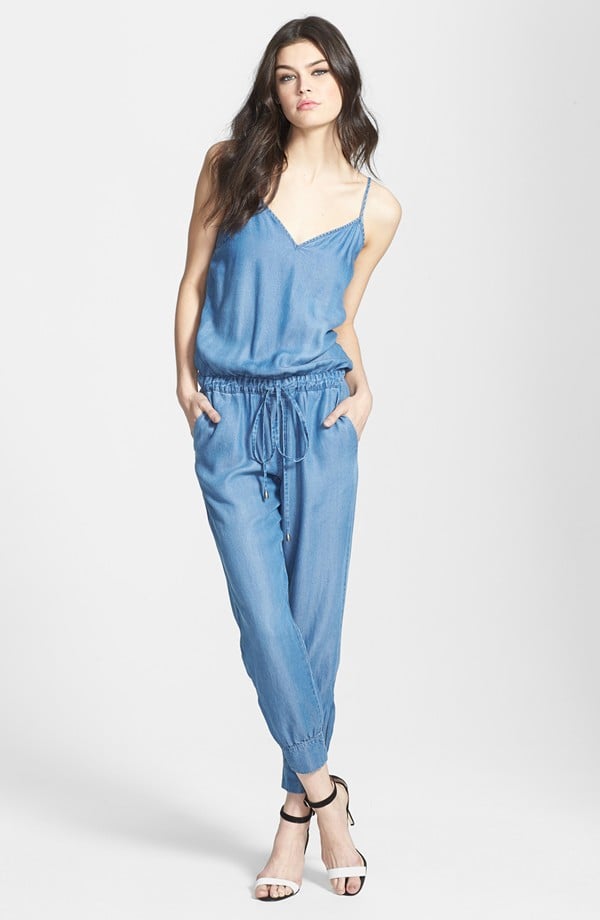 For the zero-effort feel without the zero-effort look — aka pretty much what I'm after all Summer — I'm taking a page out of the celeb playbook and reaching for a laid-back jumpsuit. In fact, we spotted the same Splendid chambray one [19] ($198) on Naomi Watts [20] at the farmers market. This is off-duty dressing at its best.
— HW
Steve Madden Fringe Crossbody Bag
I'm never one to deck myself out in head-to-toe stars and stripes on Independence Day, but that doesn't mean I'm not patriotic. This vintage-inspired, star-spangled Steve Madden fringe crossbody bag [21] ($68) will be the perfect accessory at any Fourth of July pool party or barbecue.
— KS
IRO Easton Dress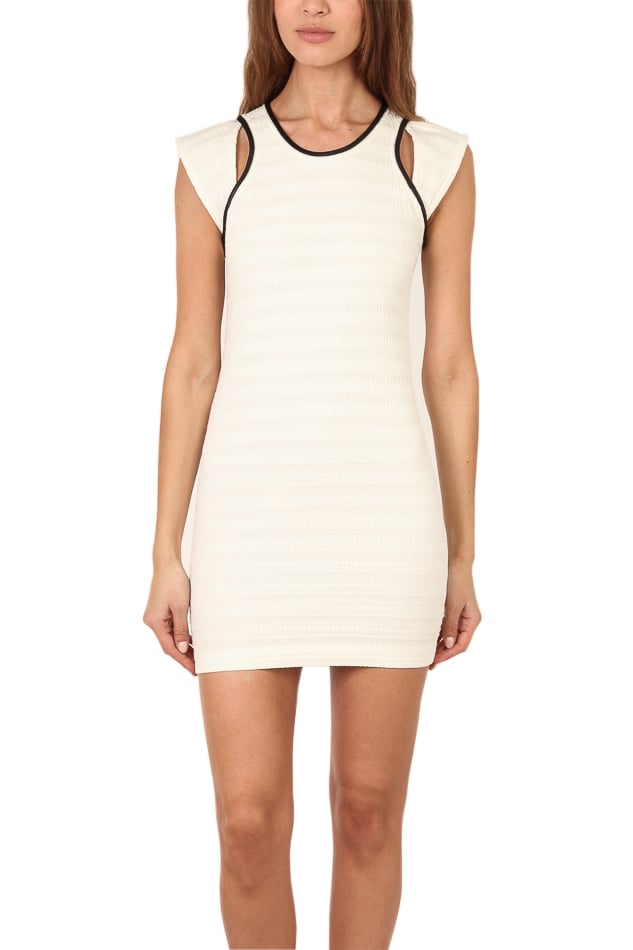 I'm of the belief that every girl needs a Summer mini that can be dressed up or down. I'd wear this cutout IRO number [22] ($560) with sneakers and strappy heels alike. I'm all about the athletic look right now, and the high neck and cap sleeves conjure up images of a sports jersey.
— SW
ASOS Harrow Heeled Sandals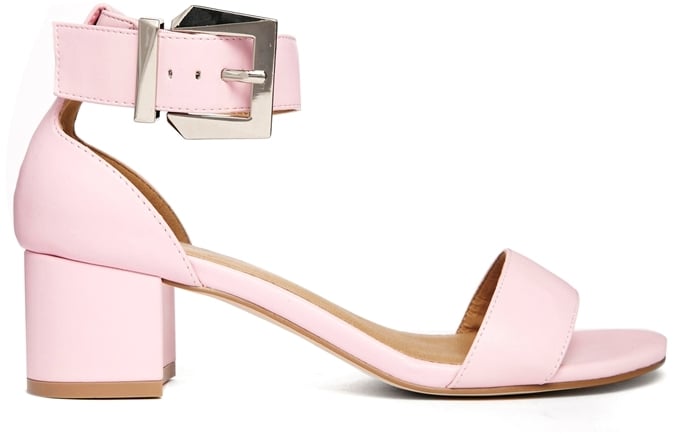 I've spent one too many Summer weddings struggling in stilettos. I love the look that a pretty pair of heels gives, but there's a big difference between wearing them for a few hours on a night out and struggling in them for a whole day of wedding [23] celebrations. This year, my heels will be lower, but I won't sacrifice style. ASOS has pastel sandals in lower heel heights [24] ($57) that are perfect for Summer events. I'm tempted to buy them in every color.
— GC
For Love and Lemons Bandit Pencil Skirt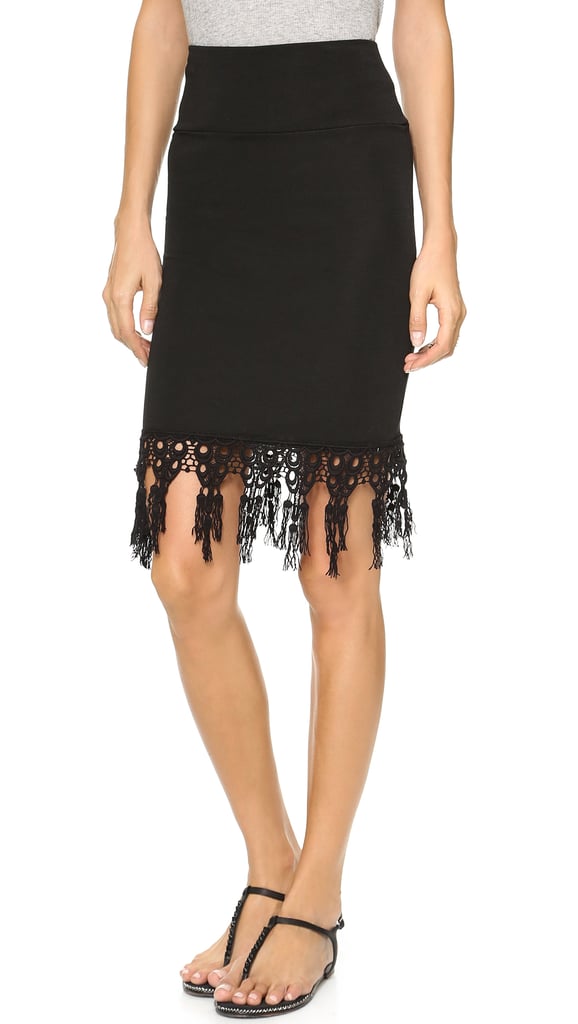 I love the laid-back feel of this knit, fringed For Love & Lemons pencil skirt [25] ($114). Wear it with just a bikini top and shades walking around the beach, or pair it with your favorite tee — the perfect piece to take you from the beach to the bar!
— AM
Linea Pelle Logan Satchel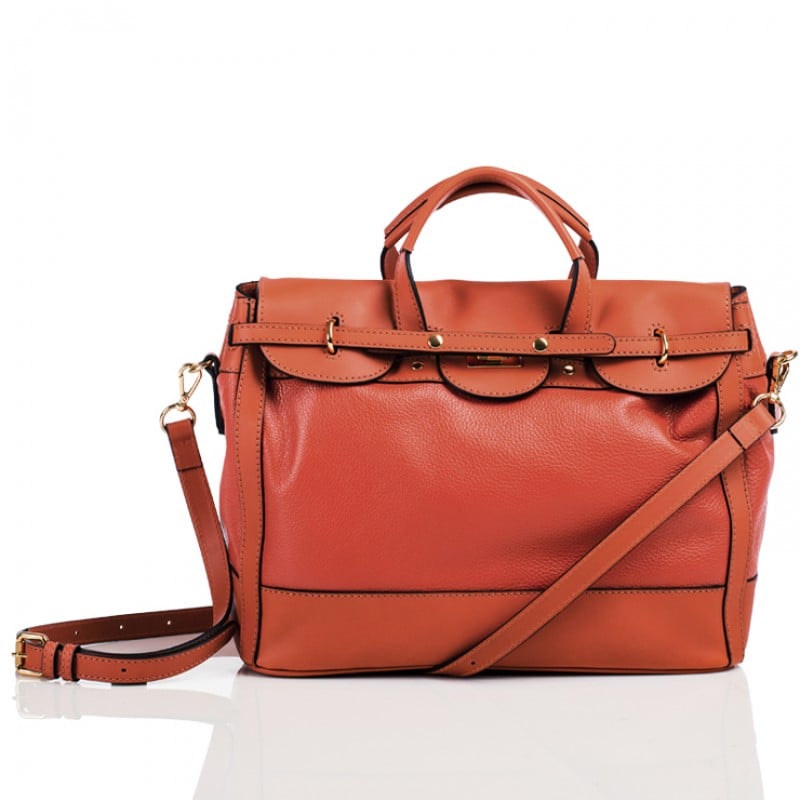 I have been on the hunt for the perfect midrange bag for over a year. It needs to be big enough to hold a laptop and come in a color that'll work all year round. So far, nothing has lived up to my expectations, but Linea Pelle's newest design, Logan [26] ($440), might just be the one. The rich coral-brown hue is the perfect mix of pretty and practical, and the shape is timeless.
— GC
Olivia Palermo x Westward Leaning Saline Sunglasses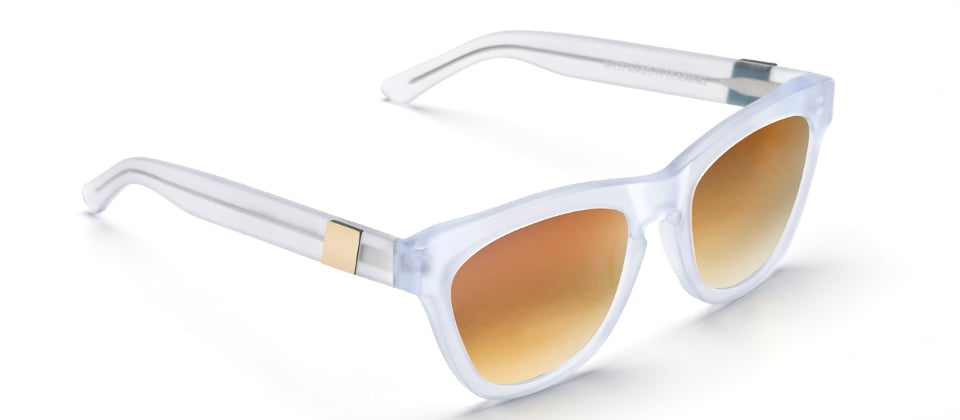 Want to snag Olivia Palermo's style? Now you can, at least when it comes to her shades. Olivia teamed up with Westward Leaning [27], and the result is a funky twist on a classic wayfarer [28] ($210) that I'll be wearing all Summer.
— AM
Topshop Jacquard Tencel Parka Jacket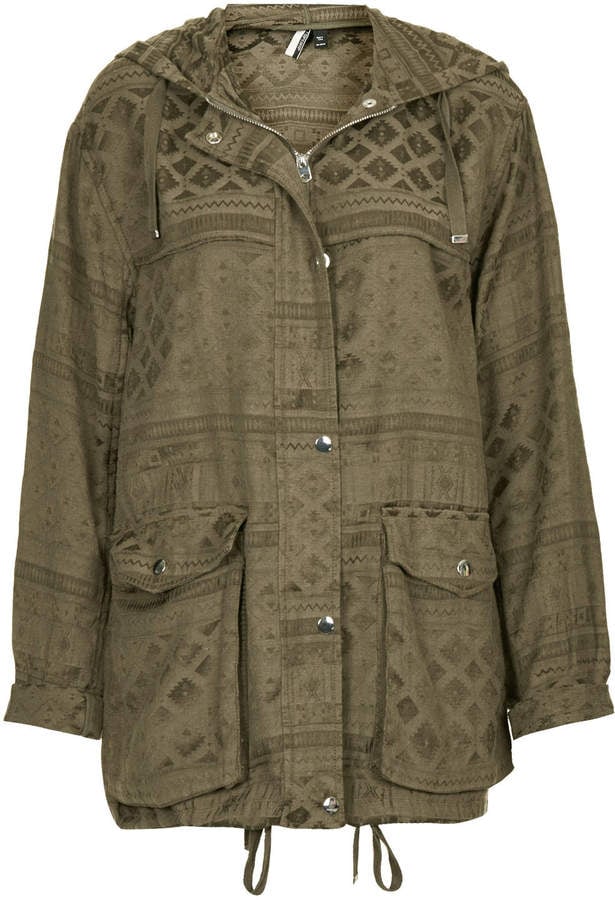 Festival season has well and truly begun in the UK, and as much as it pains me to admit it, the one thing every festivalgoer needs [29] is a reliable but stylish waterproof or hooded jacket. For me, it has to be a slouchy parka that doubles as an extra blanket, like this boho-tinged design from Topshop [30] ($136). It's the perfect way to top a pair of cutoffs or a light sundress.
— GC
Shopbop Ancient Greek Elpida Wing Sandals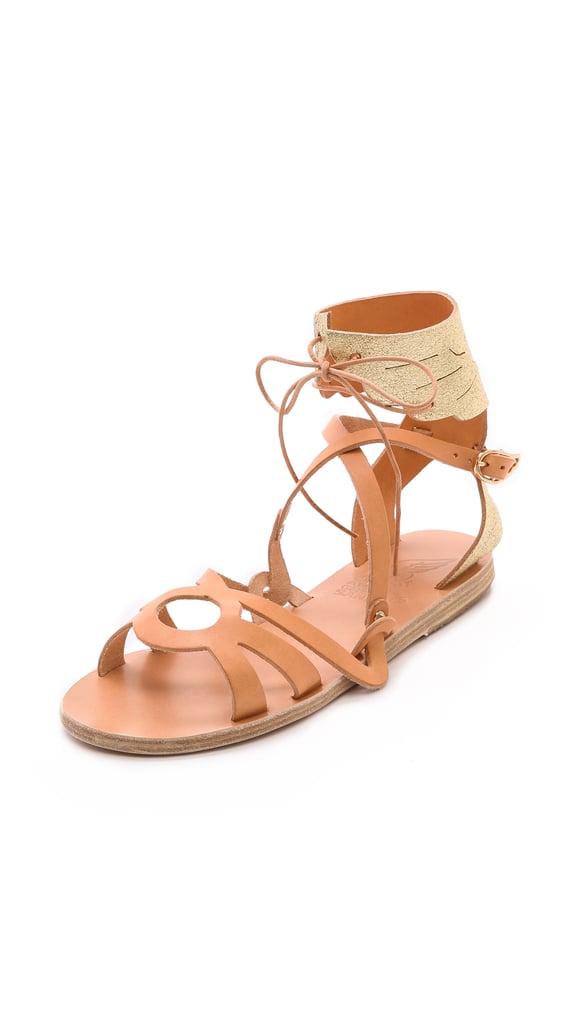 Have you ever dreamed up the perfect dress, trousers, or pair of sandals, only to have your sartorial bubble burst when you can't find anything similar on the market? That's exactly what happened to me, until I spotted these Ancient Greek lace-ups [31] ($270). I'll be walking on a dream this Summer thanks to Christina Martini and Nikolas Minoglou.
— MV
J.Crew Collection Ruffled Broderie Anglaise Cotton Minidress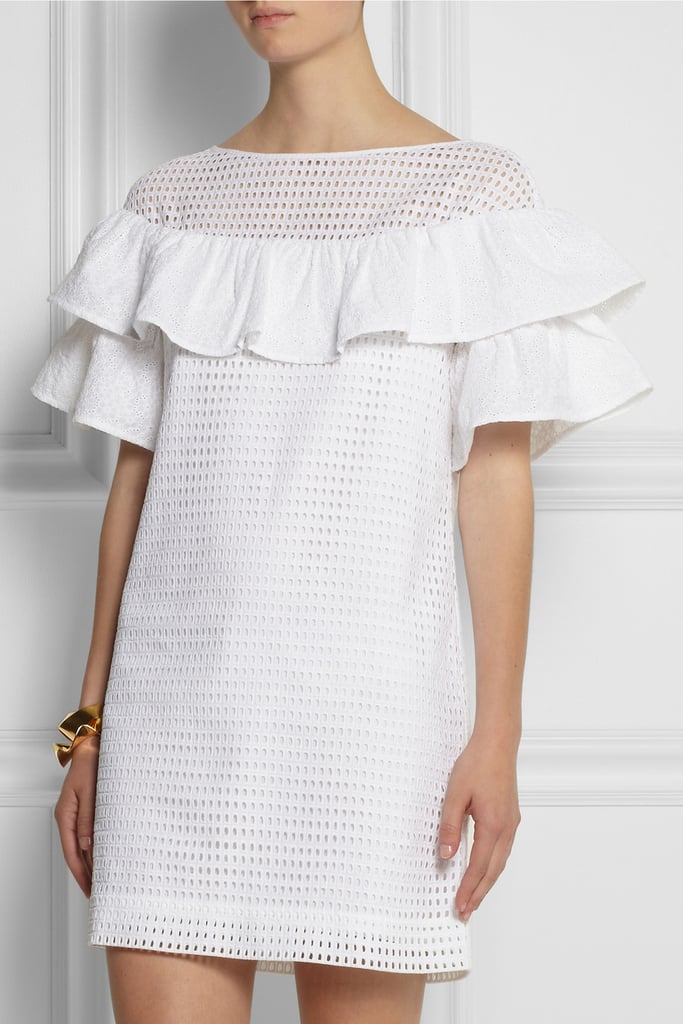 Nothing seems quite so primed for Summer as a breezy eyelet dress. Something about this J.Crew Collection dress [32] ($200) is all at once girlie and chic, begging to be dressed up with a pair of bright sandals or down with your favorite everyday gladiators.
— HW