Because Summer means far more lying out than layering, we've pulled together a shopping list of the hottest must haves. In honor of the hotter, humid days upon us, we've scouted everything from swimsuits — whether you are channeling a retro vibe or wanting to make a sexy statement — to sandals, from cover-ups to weekend carryalls. Shop our editors' June must-have fashion pics right now (before they're gone!) and your lazy yet stylish days of Summer can start.
Michael Kors Retro-Style Bikini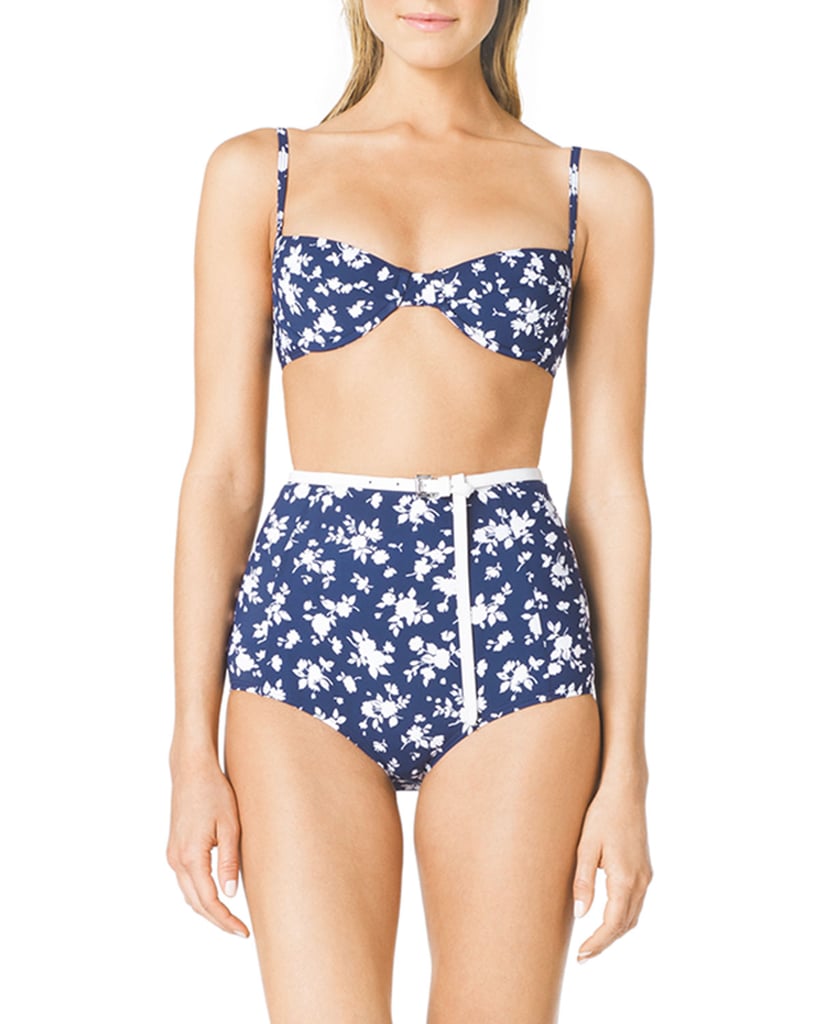 I fell hard for this sweet floral print when it first went down the Michael Kors runway and couldn't wait to get my hands on this retro-style bikini [1] ($353). It's pretty enough to let peek out from under a sheer blouse or pair with a high-waisted skirt for a cute poolside look.
— Meg Cuna, style director
Free People Lace Dress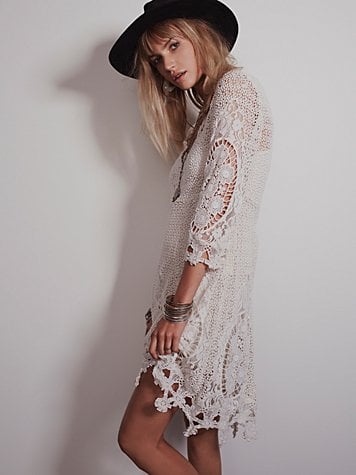 In 2004, Sienna Miller [2] was my style icon, and I wanted to be best friends with Matthew Williamson. It seems nothing changes. After seeing pictures of the duo together at Poppy Delevingne's wedding in Morocco [3], it made me want a white lace minidress like Sienna's more than anything in the world. This Free People dress [4] ($268) will have to fill the place of the bespoke Williamson dress for now!
— Gemma Cartwright, POPSUGAR UK fashion and beauty editor
Coach Bleecker Swingback Crossbody
For those Summer weekends when I refuse to carry anything more than a credit card, my iPhone, and a lip gloss, this Coach Bleecker swingback crossbody [5] ($138) is the only accessory I need. Plus, the python print makes a statement while still serving as a neutral that I can pair with just about anything.
— Kate Schweitzer, editor
Current/Elliott Boyfriend Shorts
It's a well-known fact that Current/Elliott makes the best boyfriend jeans, and these boyfriend shorts [6] ($218) definitely follow suit. They'll be the superhero of your Summer wardrobe.
— Mandi Villa, contributing editor
Elyse Walker Studded Espadrilles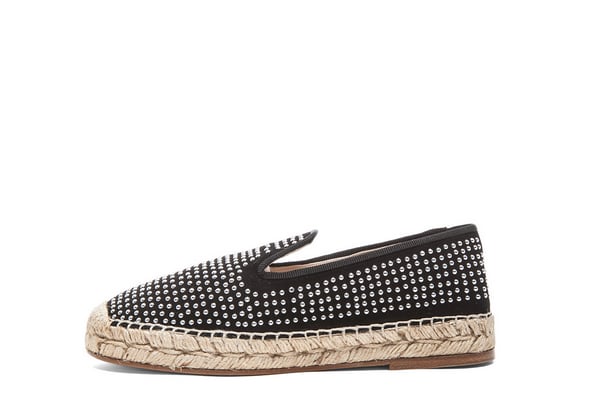 I'm cheating on my sneakers with Elyse Walker's studded espadrilles [7] ($380). Her take on the distinctly Summer shoe is just flat-out cooler than the rest and goes just as well with my bikini and cutoffs as it does with ankle-crop jeans and a breezy tee. So can you blame me?  
— Hannah Weil, associate editor
Club Monaco Sleeveless Trench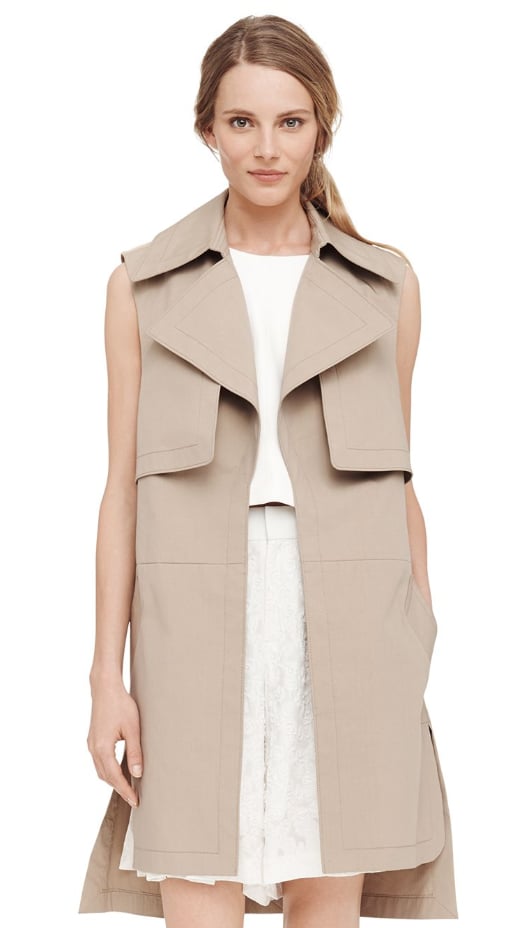 Because those April showers haven't seemed to let up yet (despite the definite arrival of July temperatures), I'll be keeping dry in Club Monaco's sleeveless trench [8] ($795).
— Randy Miller, associate editor
Illesteva Sunglasses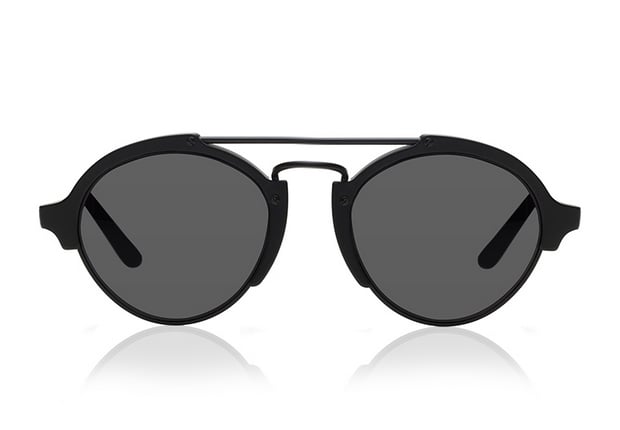 New Summer specs, check! Illesteva is my go-to brand, and I love the quirky feel of this pair [9] ($300).
— Allison McNamara, fashion reporter
Longchamp Color Bar Canvas Bag
This Longchamp color bar canvas bag [10] ($370) will get use as a beach tote and a weekender bag — and with those bold stripes, I'll never misplace it.
— KS
Theyskens' Theory White Dress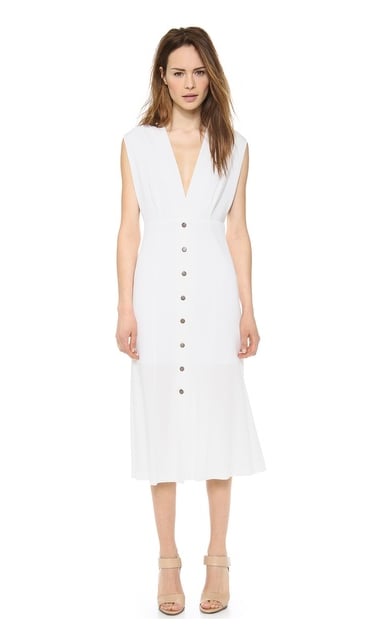 This Theyskens' Theory little white dress [11] ($545) is perfectly breezy and ladylike. I'll wear it to work with heels and a blazer, then tuck it into my weekender for a no-brainer Summer night ensemble.
— MC
J.Crew Chambray Button-Down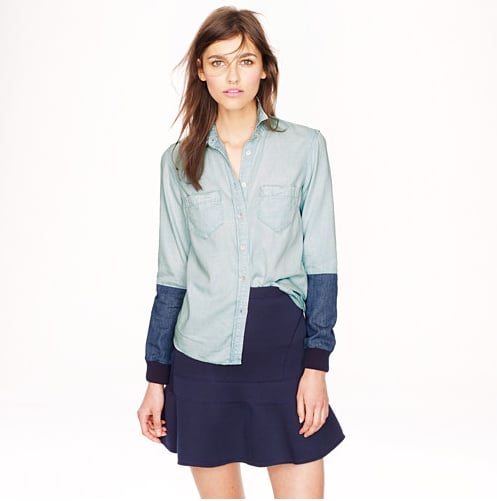 There's good reason Public School won the CFDA/Vogue Fashion Fund Award this year — casual, cool designs like this mixed-wash chambray button-down [12] ($218).
— RM
BaubleBar Pearl Studs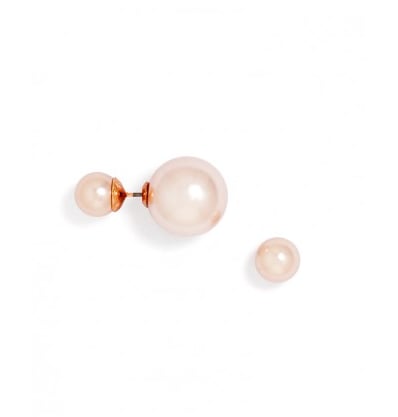 Full disclosure: I'm a fashion editor but not much of a jewelry girl. I rarely switch out my staple pieces for anything, but I'm making an exception since I can't seem to stop thinking about the double-sided earring trend, and especially since these BaubleBar pearl studs [13] ($28) ring in under $30.
— HW
ASOS Metallic Sandals
The Summer wedding [14] invitations are rolling in, and I'll be relying on the right accessories to make my dresses do double duty. These incredible ASOS sandals [15] ($162) have everything I need. The chunky heels are easier to wear all day than a stiletto, but they still give a bit of height. The embellishment pays homage to Dolce & Gabbana, which I love, and the metallic silver will go with just about every color in my wardrobe.
— GC
J.Crew Panama Hat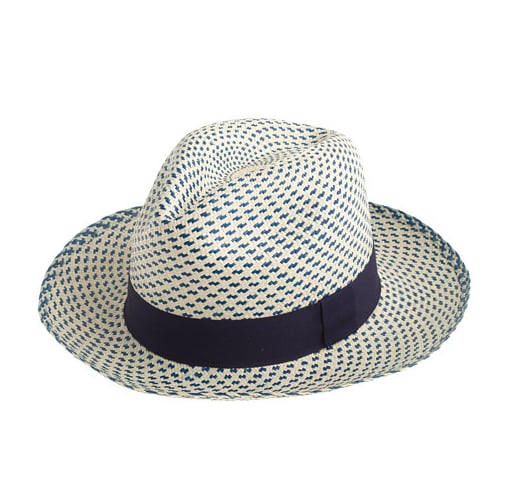 Channel your inner Miranda Kerr [16] with J.Crew's two-toned Panama hat [17] ($65). Model curves and killer street style [18] to follow.
— MV
Burning Torch Embellished Cover-Up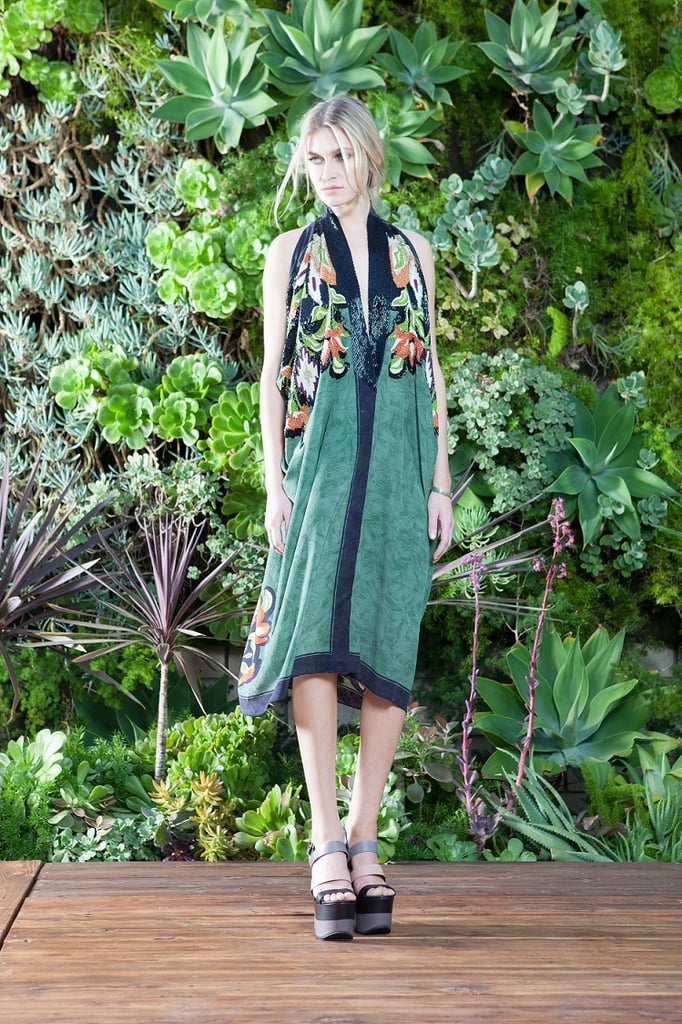 Even if you don't have a tropical getaway on your radar, this beautiful embellished cover-up by Burning Torch [19] ($755) will make you feel like you're headed to an exotic retreat.
— AM
Banana Republic Woven Belt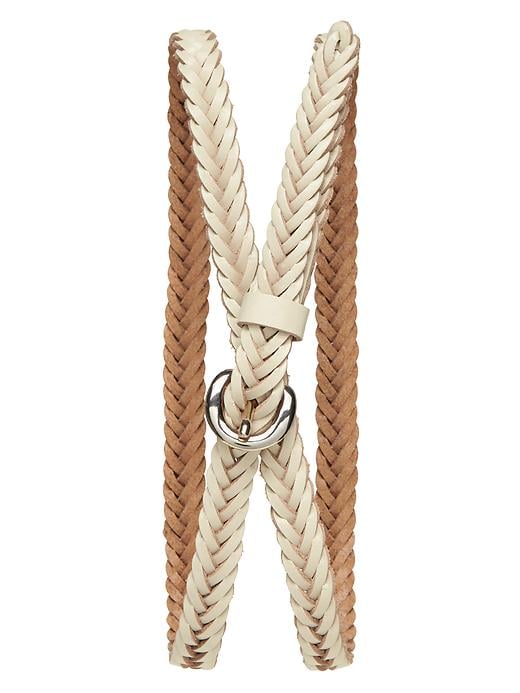 There's something about the classic braided leather belt that just exudes Summer to me, so I have to get my hands on the skinny Banana Republic version in chalk [20] ($45). Because of the braiding, you can custom-adjust it to work with any jeans, so it'll work with my boyfriend jeans and my skinnies all season long.
— KS
Zimmermann Tri Bikini
I feel like I've been on the hunt for the perfect bikini for years. It can really feel that way until you find exactly what you're looking for — enter this Zimmermann tri bikini [21] ($230). I'm obsessed with the bright colors and the classic french-cut top — plus, who does swimwear better than Zimmermann?
— HW
Isabel Marant Elva Bow Tie Thong Sandals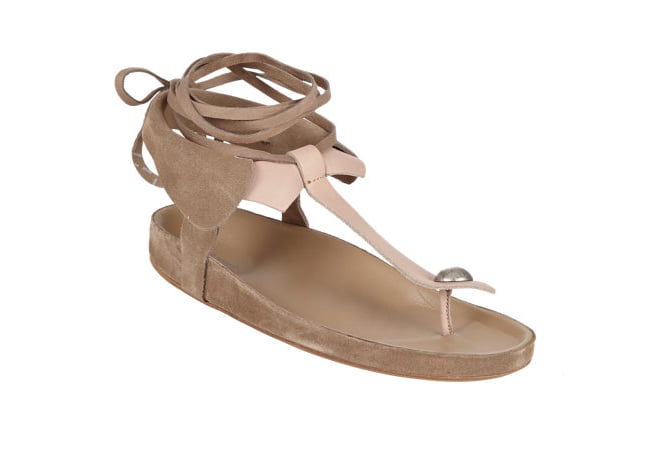 Since I take a much simpler approach to dressing during the Summer, I like to have fun with the details. These Isabel Marant thong sandals [22] ($510) are subtle in color, but the combo fold-over collar, ankle-tie straps, and hidden closures are enough to keep things interesting.
— MC
Olympia Le-Tan Clutch
Toward the end of June, our Cancer friends begin to celebrate their birthdays. I can't think of a better way of marking the occasion than with Olympia Le-Tan's quirky clutch [23] ($1,620). Consider it the obvious progression from fashion's inexplicable obsession with lobsters over the last 12 months!
— GC
Clover Canyon Watercolor Midi Dress
These days, Summers are more about weddings than tropical vacations, but with Clover Canyon's watercolor midi [24] ($348), I'll be ready for any occasion. Pair with metallic gladiators and a woven beach tote for a sun-soaked adventure or style with cobalt ankle-strap sandals and statement earrings for upcoming nuptials — never has a dress been so versatile.
— MV
Wilfred Airy Top
My one regret about warming weather is having to pack away my Winter plaid. Fortunately, Wilfred's airy top [25] ($90, originally $120) is a light and breezy way to wear my favorite print all season long.
— RM
Oliver Peoples Seafoam Sunglasses
When a friend recently invited me to help him shop for sunglasses at Oliver Peoples, I got slightly distracted by these seafoam sunglasses [26] ($450). He's still on the hunt, but I walked away with my Summer shades.
— RM
Wayf Midi Dress
I plan to live in this tie-dyed floral Wayf midi dress [27] ($58). The loose fit is just what I crave when the humidity starts inching higher, and the below-the-knee hemline makes it the perfect dress to wear to a picnic, where you'll no doubt be plopping down on a blanket and relieved you aren't wearing anything shorter.
— KS
Kate Spade Saturday Weekender Bag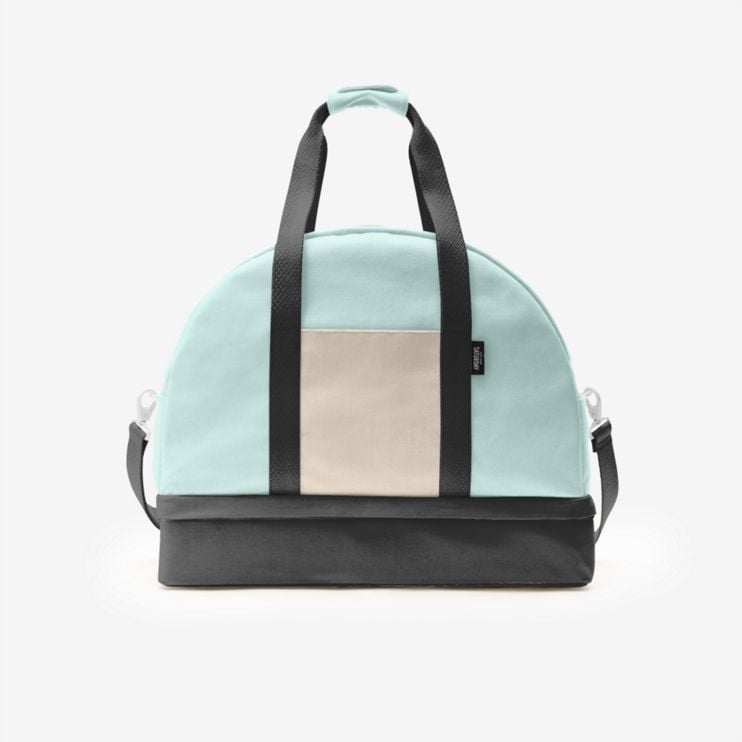 Since I'll be traveling throughout the Summer, I'll need a tote that fits all my clothing. Fortunately, thanks to a customized exterior, Kate Spade Saturday's Weekender Bag [28] ($220) fits my personality, too.
— RM
Vitamin A Black Bikini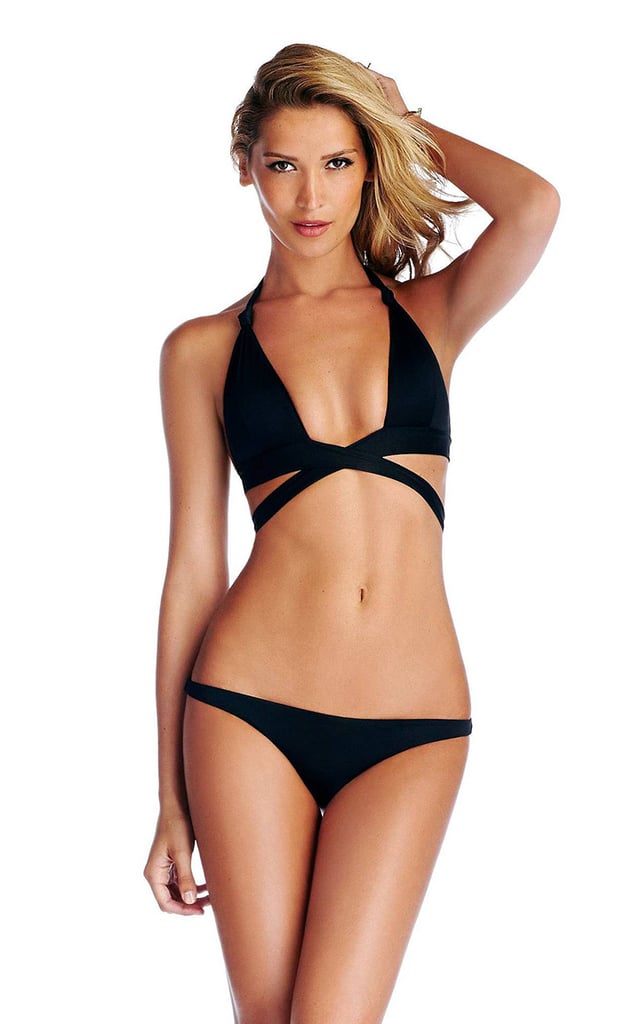 I have a small fortune of black bikinis, but this one by Vitamin A [29] has just the amount of sex appeal my collection is lacking.
— AM
BCBG Max Azria Shirtdress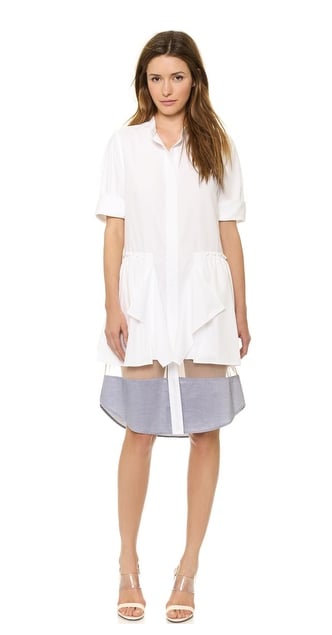 In real life, it's not easy to pull off a cutout minidress. Instead, I look for pieces with subtle sex appeal and a cool-girl twist to set them apart. This BCBG Max Azria shirtdress [30] ($368) is my version of what's sexy this Summer. It elevates the everyday with unexpected details, and it'll look pretty amazing with a pair of strappy heels.
— HW
Zara Ethnic Flat Sandals
Spice up your Summer style with prints! These flat sandals from Zara [31] ($60) are sure to do the trick.
— AM
Kate Spade Trunk Case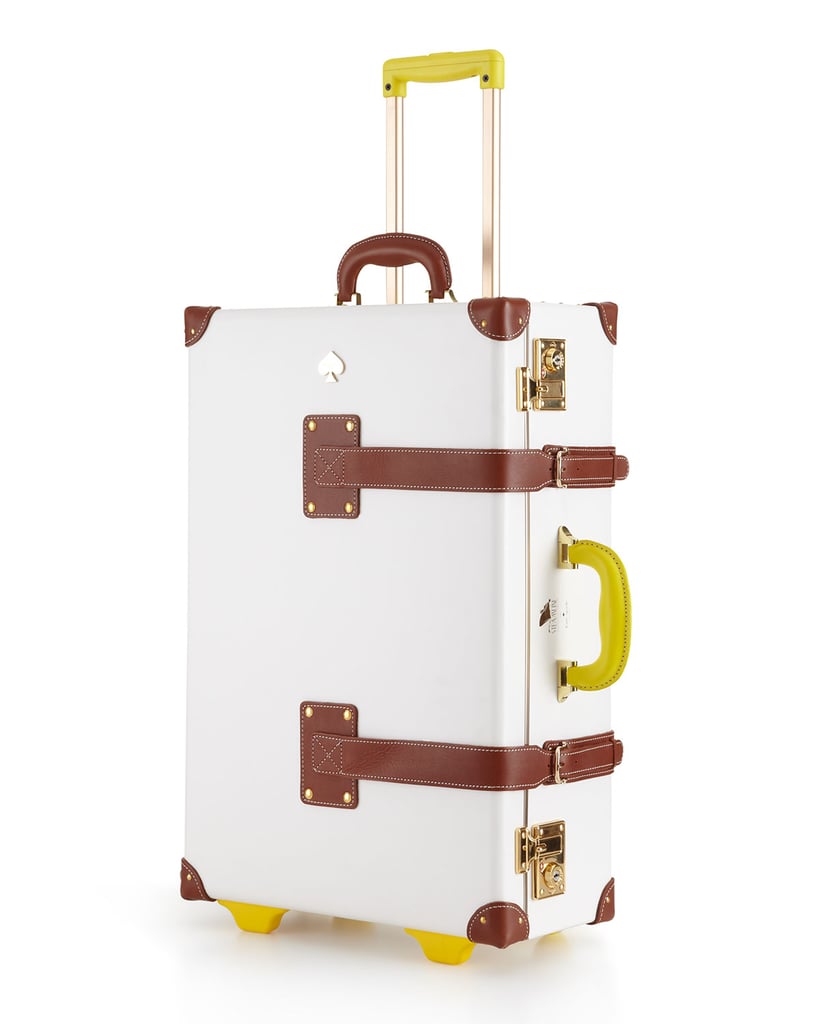 I'm flying both long and short haul in June, and I think it may be time to retire my budget suitcase for something more befitting the accidental jet-setter I've become! Kate Spade's vintage-style trunk case [32] ($700) is just what I need. Nothing screams "upgrade me" quite like stylish designer luggage. Nobody will ever know it doesn't contain couture.
— GC