Summer's finally here, and we partnered with Jockey® Skimmies® Slipshorts [1] to bring you these styling tips to keep you looking your best, no matter what you're wearing.
From short shorts to flowing sundresses, everybody knows Summer is about showing a little more skin. We hit the streets for a glimpse of what's trending, offering ideas for freshening up your favorite staples. Say goodbye to your cool-weather fashion rut and hello to easy-breezy cuts, fun patterns — and your most stylish Summer ever.
Source: Getty / Timur Emek [2]
Rompers Are Hot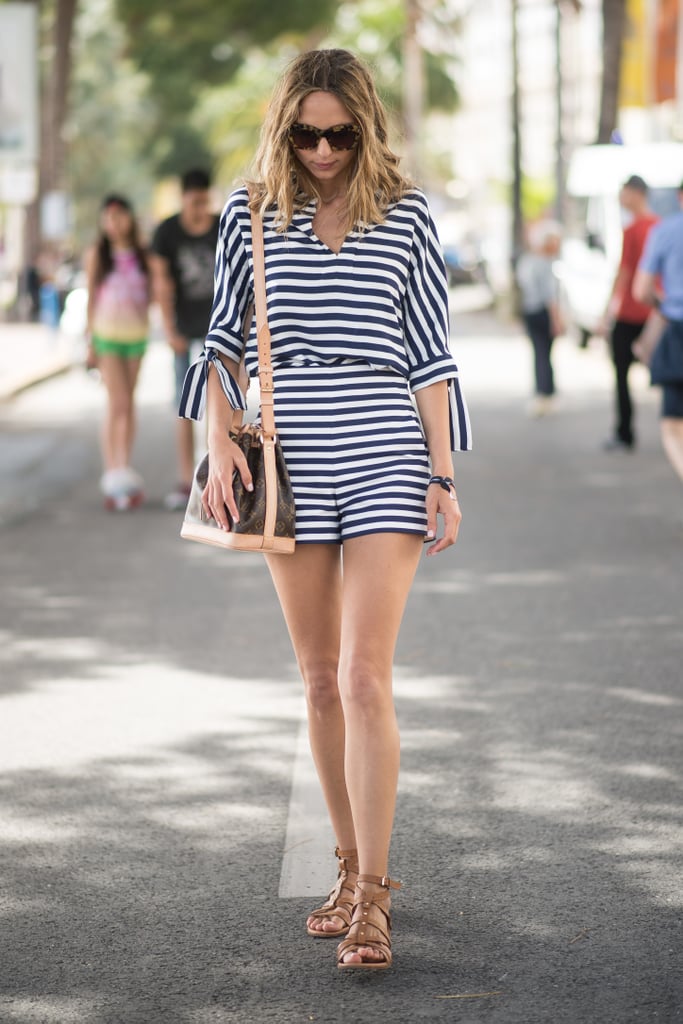 Sure, horizontal stripes are tough to wear [3], but when worn right, a pattern or stripe is always in style. For Summer, think about sheer striped shirts or a patterned romper [4].
Accessorize!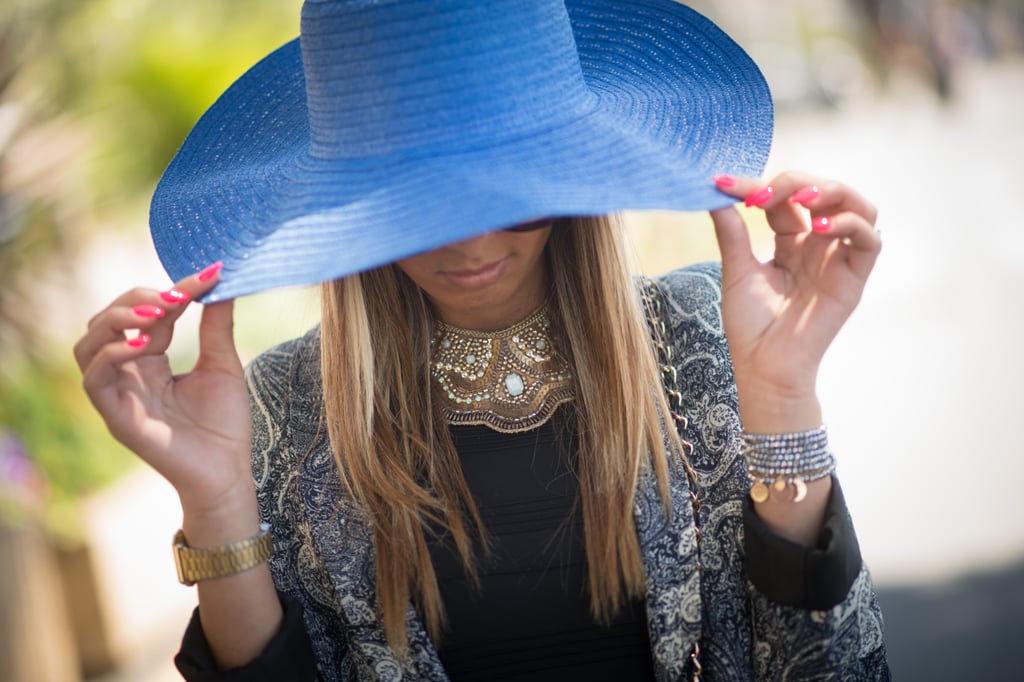 The right accessories transform any outfit, so layer them on! And the perfect sun hat finishes any outfit. From glittering bling to stacked bracelets [5], the more the better.
Stay Classy
Keep it chic and make sure your short shorts are the right length, opting for a two- to four-inch inseam. Pairing your cutoffs with a more conservative top keeps the look pulled together while being effortlessly cute.
Show Some Toe Cleavage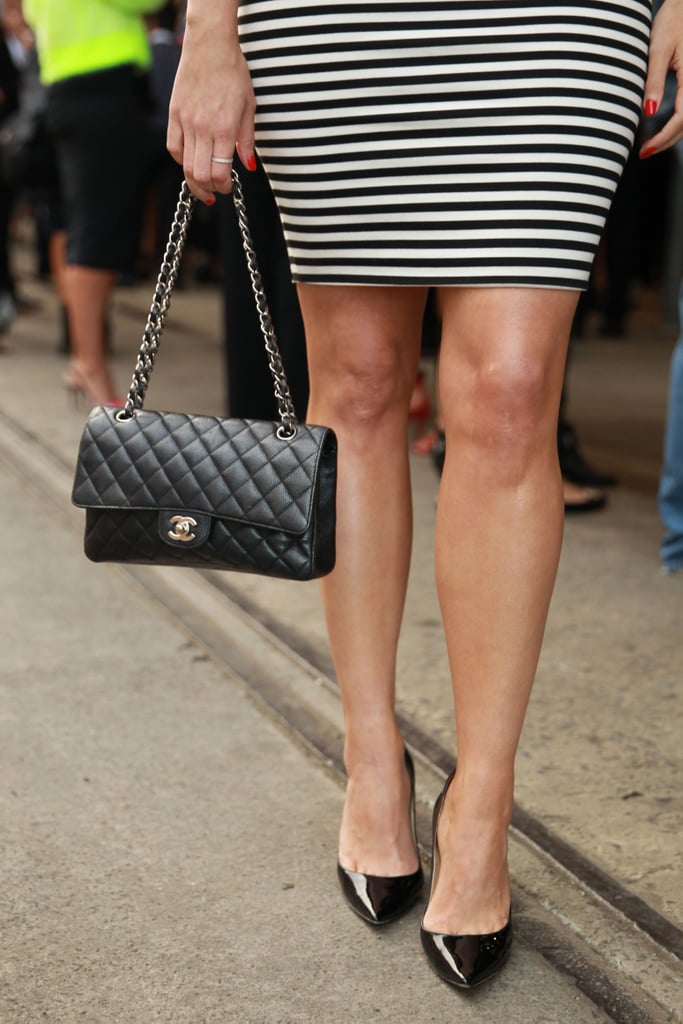 Want instantly long and sexy Summer legs? Reach for your heels that have a low-cut vamp — yes, we're referring to shoes that show a bit of toe cleavage. They elongate and slenderize your legs no matter what you're wearing.
Get Curvy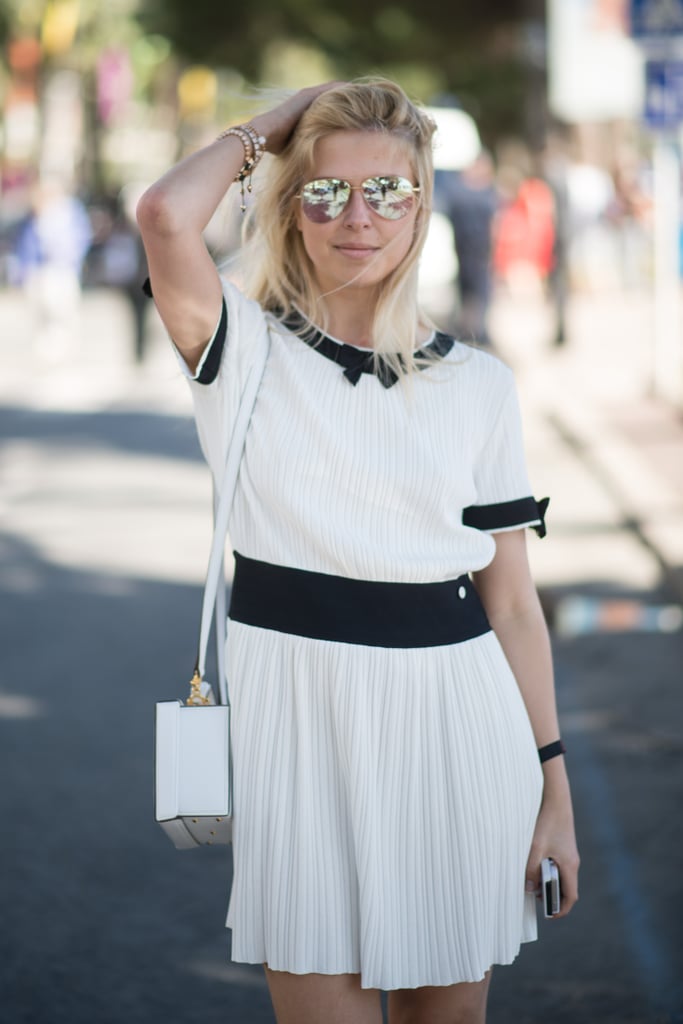 Cinch your waist with an accent of color or a cute little belt that defines your natural waistline. Along with adding an extra pop of color or bling to your outfit, it's a great way to show off your figure this Summer.
High Waists Are In!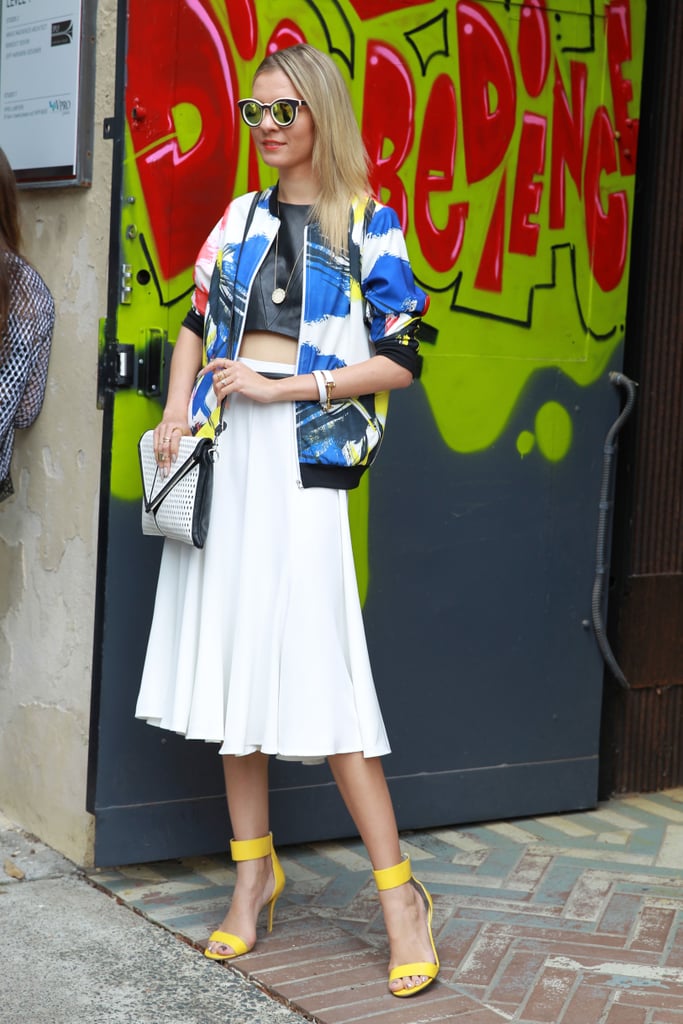 Don't give high-waisted bottoms a bad rap — they are actually trending this Summer! The best bet? A high-rise skinny jean or full skirt paired with your favorite crop top.
Black Is Back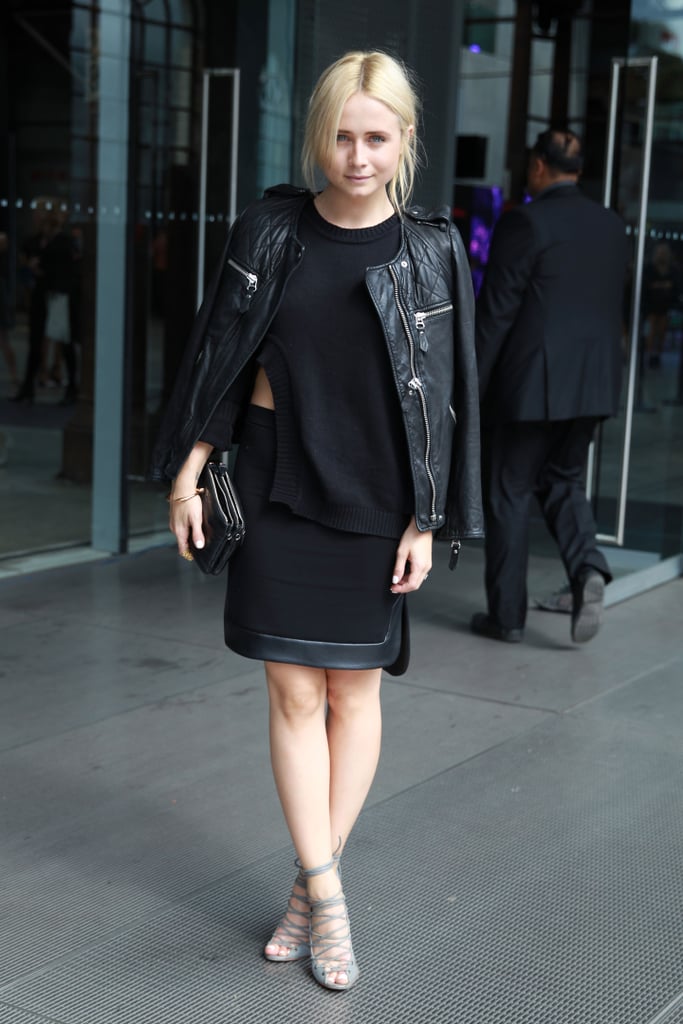 Black is back, but too much can turn into darkness overload that doesn't scream Summer. We love the look of this fitted black skirt with a top that shows just a peek of skin. Top with your favorite black leather biker jacket, and you're so chic.
Colorbocking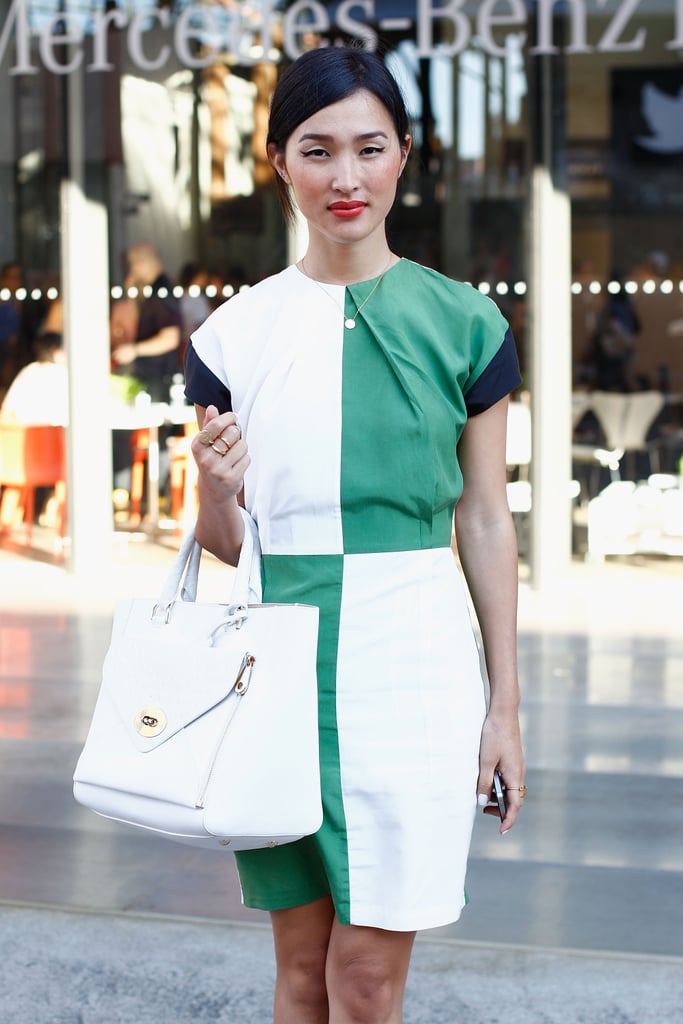 Colorblocking is so in, and pairings draw attention from areas you don't want eyes to travel to, such as your waist or thighs. It's also a fun trend for Summer, mixing and matching fresh pastel colors.
Fit Right In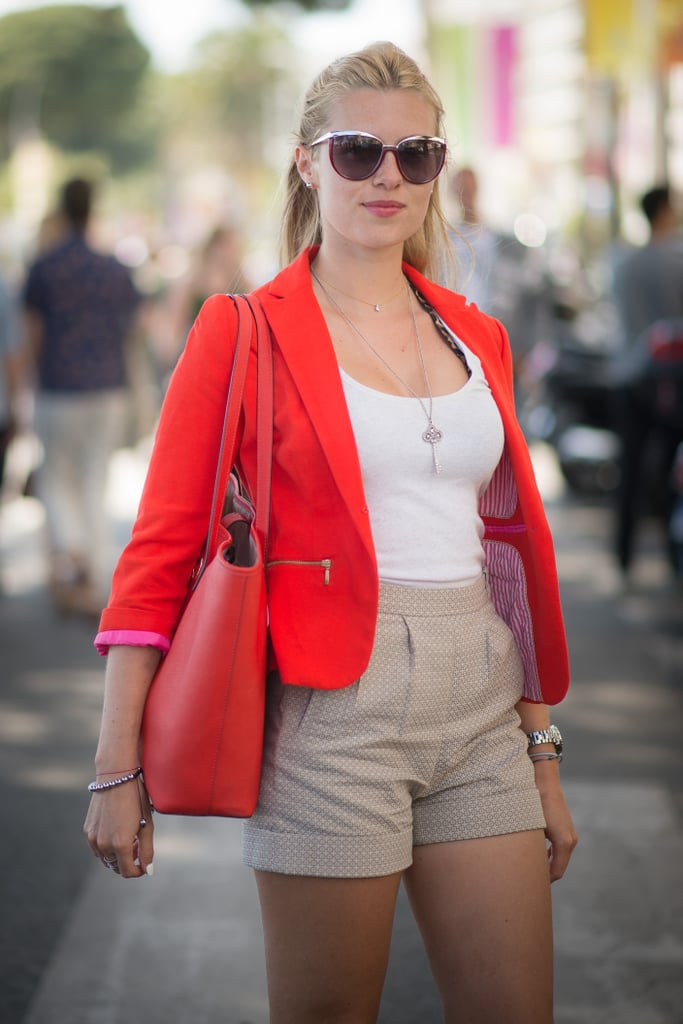 Everything about this outfit is tailored, creating a silhouette that's so effortless. If you really want to edit your wardrobe for Summer, take the time to get rid of any staples that just don't fit. Keep blazers with seams that sit perfectly on your shoulders and shirts that don't gap when tucked in.
More From Jockey® Skimmies® Slipshorts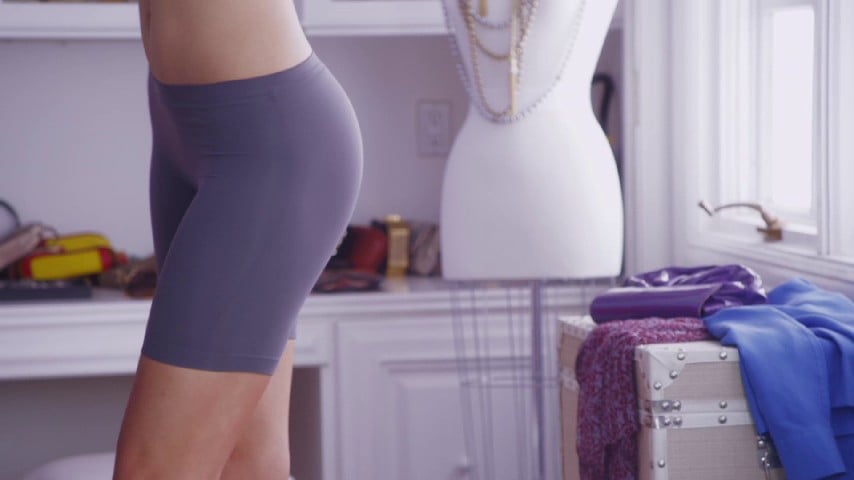 Rompers, bangles, and low-cut heels aren't the only go-to pieces you'll need this Summer. To get that seamless silhouette that really puts your style over the top, you'll want the versatility of Jockey® Skimmies® Slipshorts [5]: they smooth like a slip and cover like shorts so you can have glamour and comfort (with the added benefit of modesty, too!). Watch the video above to learn more and hear what fashion icon Rachel Zoe [5] is saying about this new wardrobe essential.