Every week, we bring you the best shoppable fashion and lifestyle stories from the editors at InStyle.com, including this bikini and cover-up guide [1] about how to make the perfect pairings.
Underneath every great cover-up should live an equally great swimsuit. Or so we hope.
The only problem is finding the perfect match. Luckily, we did all the work, so you don't have to. We addressed five different body types and found suits that not only fit, but also flatter. What's more, we partnered them with toppers that complement the suit and your figure. Talk about a major win-win!
If you're athletically built, avoid boxy, sporty cuts and instead, tap your sexy side with straps — lots of straps. See: glimpses of skin with Mikoh separates [2] (above, $100 each) that boast crocheted detailing across the top and sides; let the strings peek through a sheer cover-up, like the one above from Calypso St. Barth [3] ($195).
Wade through our pool of bikinis and one-pieces, kaftans and tunics, and make a splash with one of our 15 swim-and-cover-up combos.
If You're Big-Busted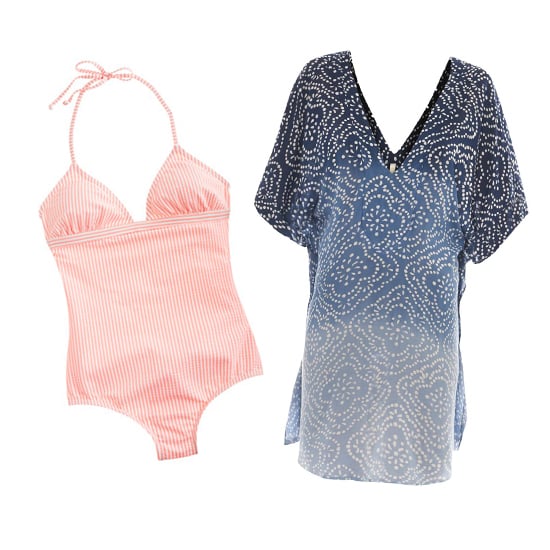 Take advantage of slimming stripes and underwire support — both of which are found in this classic seersucker J.Crew one-piece [4] ($115). Change up your color scheme with a kaftan washed in a cool ombré (Cool Change at MatchesFashion.com [5], $295) that graciously starts its gradient with navy and ends with powder blue.
If You're Bigger on the Bottom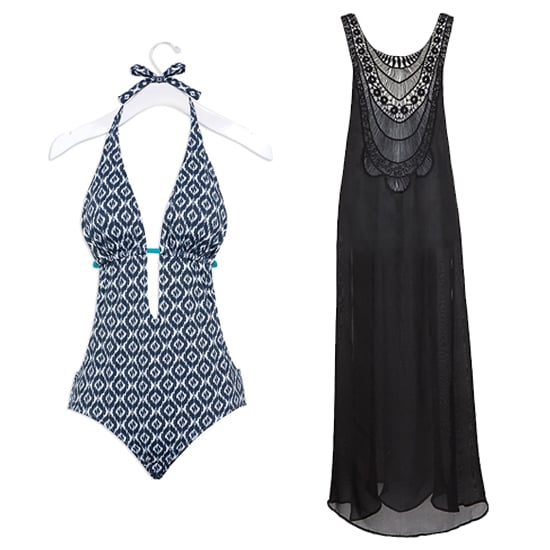 To divert attention away from a derriere, slip into a sexy plunging downtohere one-piece peppered with a playful print (we like: IntiMint Cosabella [6], $90). The same concept goes for your cover-up as well — pick one with an attention-grabbing embroidered neckline (Miguelina on InterMix.com [7], $395).
Check out even more pairings on InStyle, or find similar stories:
Star-Inspired Swimsuits For Every Shape [8]
The Best Shoe-and-Pant Combos For Your Shape [9]
David and Victoria Beckham's 15 Most Stylish Couple Moments [10]