Taylor Swift [1] has never been a stranger to the demure, preppy [2] camp of style. But lately, she's giving off a slightly different vibe. We're calling her amped-up look retro prep, and we hope she sticks with it for a while. After all, there's a new air of confidence about her. From her yellow-gold sweater to her mint-green skater skirt and two-tone sandals, she's definitely not afraid to experiment with color.
Source: Getty / NCP/Star Max [3]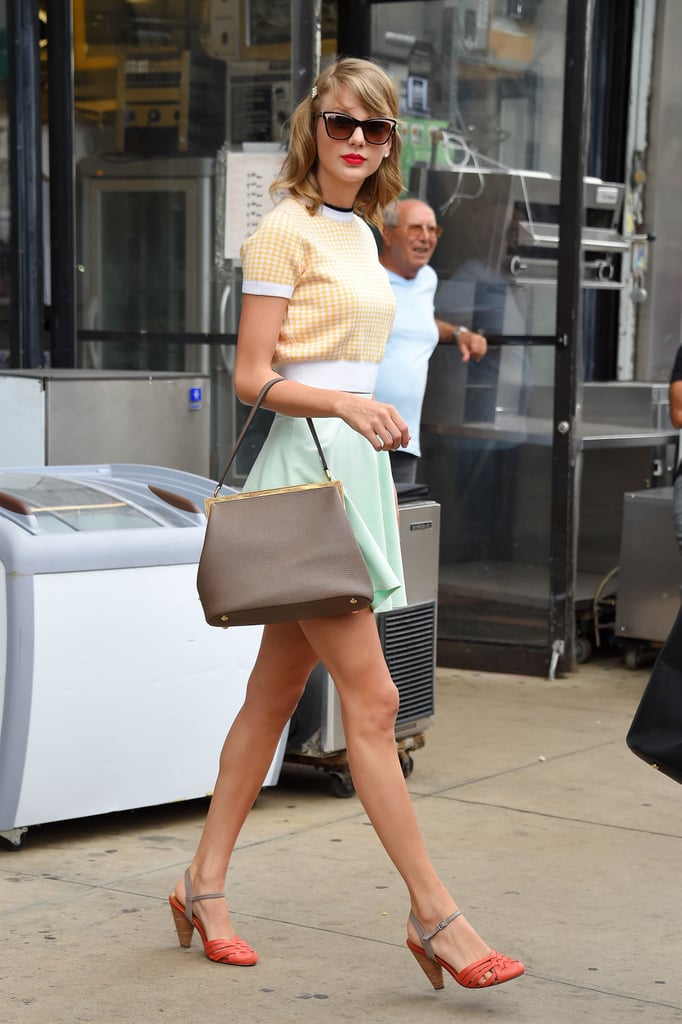 Don't get us wrong, Taylor has always loved a bold, red lip, but her overall pastel-meets-neutral color scheme is what we're really attracted to this time around. With the help of that embellished barrette and those cat-eye sunglasses, she's definitely got her sartorial sophistication on lockdown. Scroll down to pull off your own signature Swift ensemble.
Source: Getty / NCP/Star Max [4]
Miu Miu Short-Sleeved Wool Sweater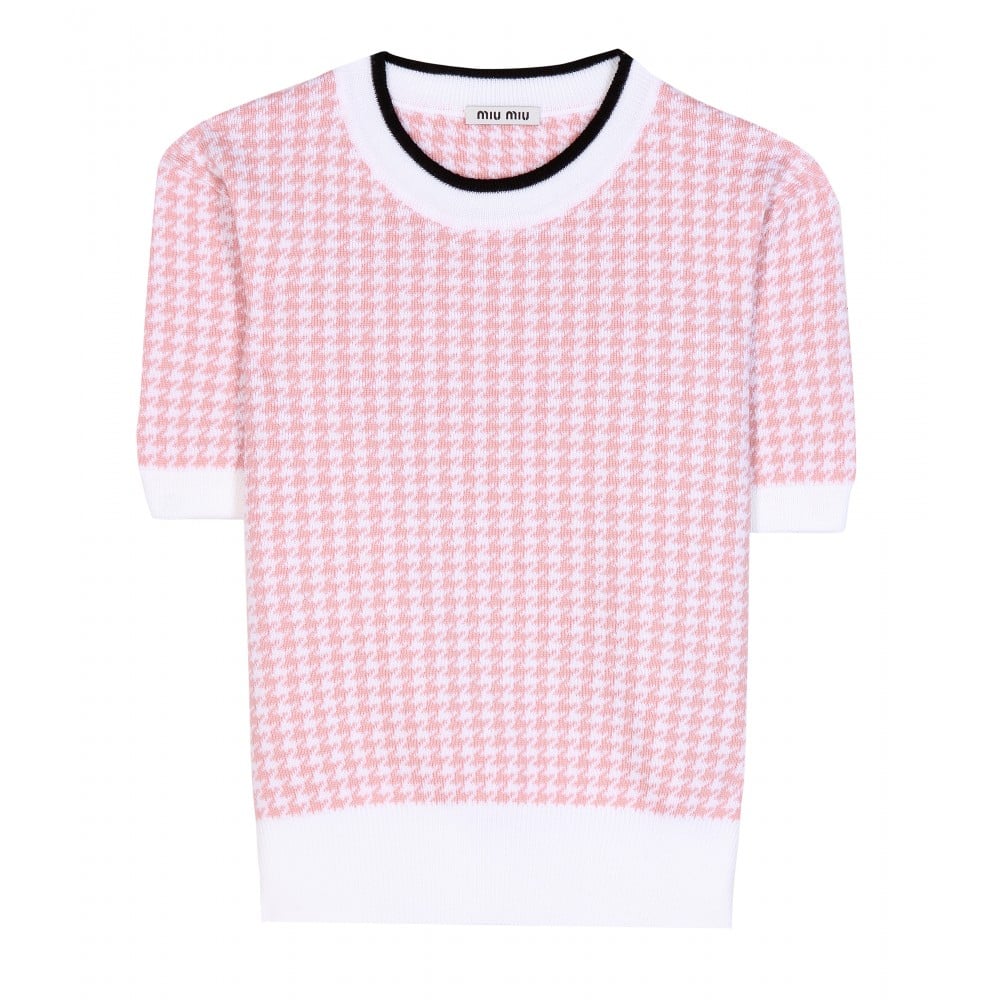 Miu Miu Short-Sleeved Wool Sweater [5] ($580)
Dorothy Perkins Closet Mint Scuba Skirt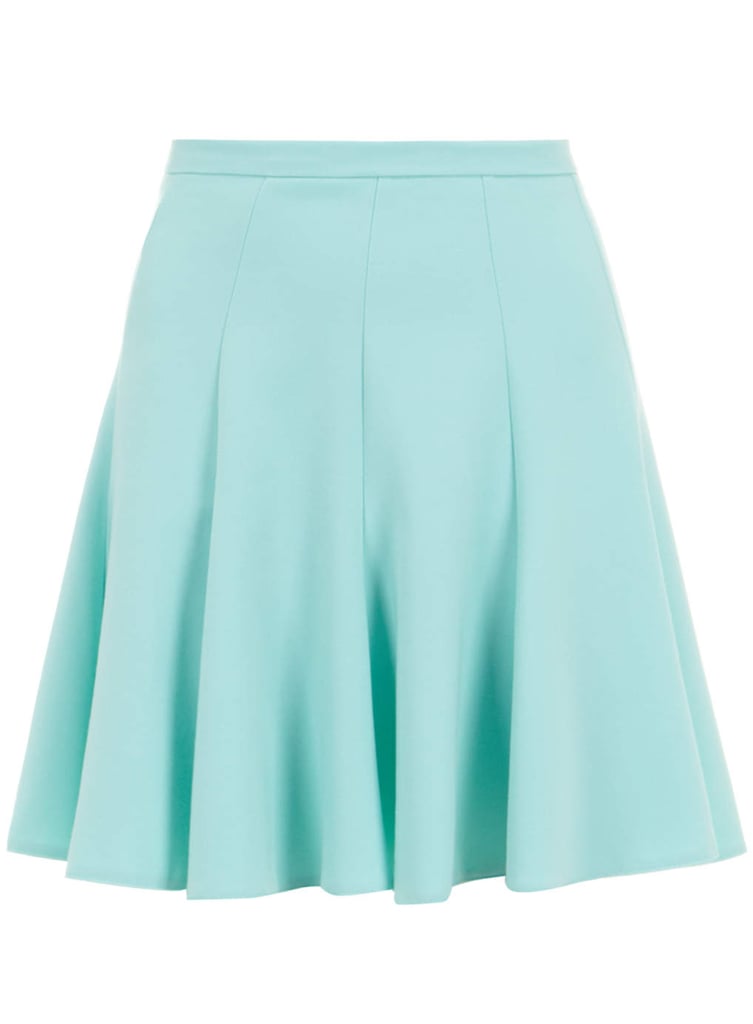 Dorothy Perkins Closet Mint Scuba Skirt [6] ($57)
French Connection Kamilla Leather Sandals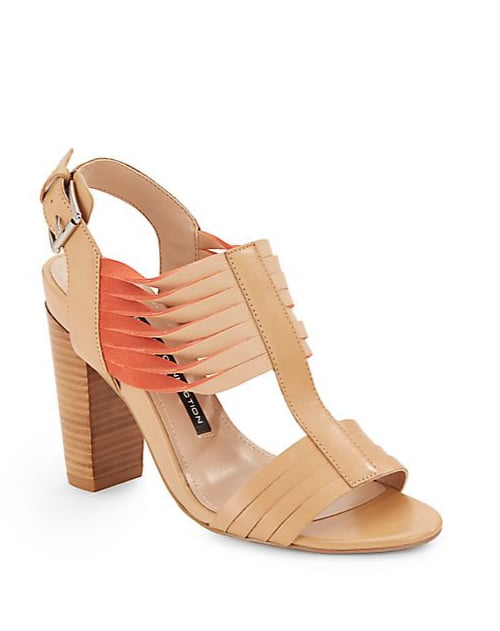 French Connection Kamilla Twist Strap Leather Sandals [7] ($135)
The Limited Patent Dome Satchel Bag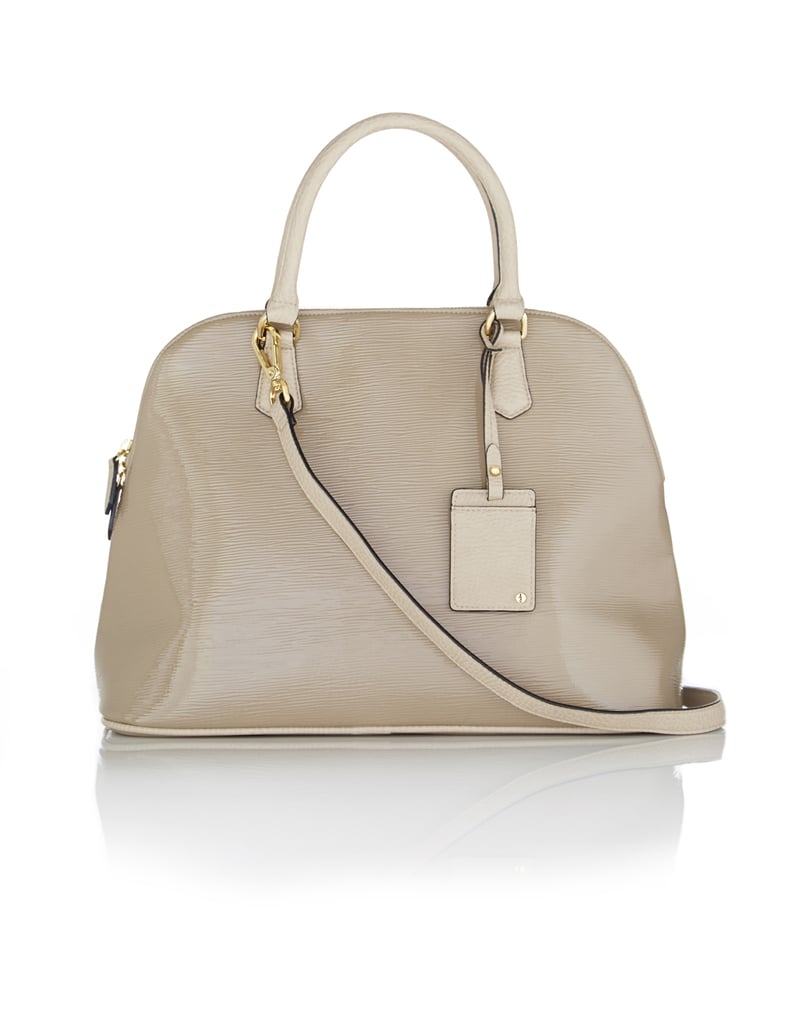 The Limited Patent Dome Satchel Bag [8] ($80)
Kate Spade New York Cat-Eye Sunglasses
Kate Spade New York 54mm Cat-Eye Sunglasses [9] ($145)
Bari Lynn Large Rhinestone Clip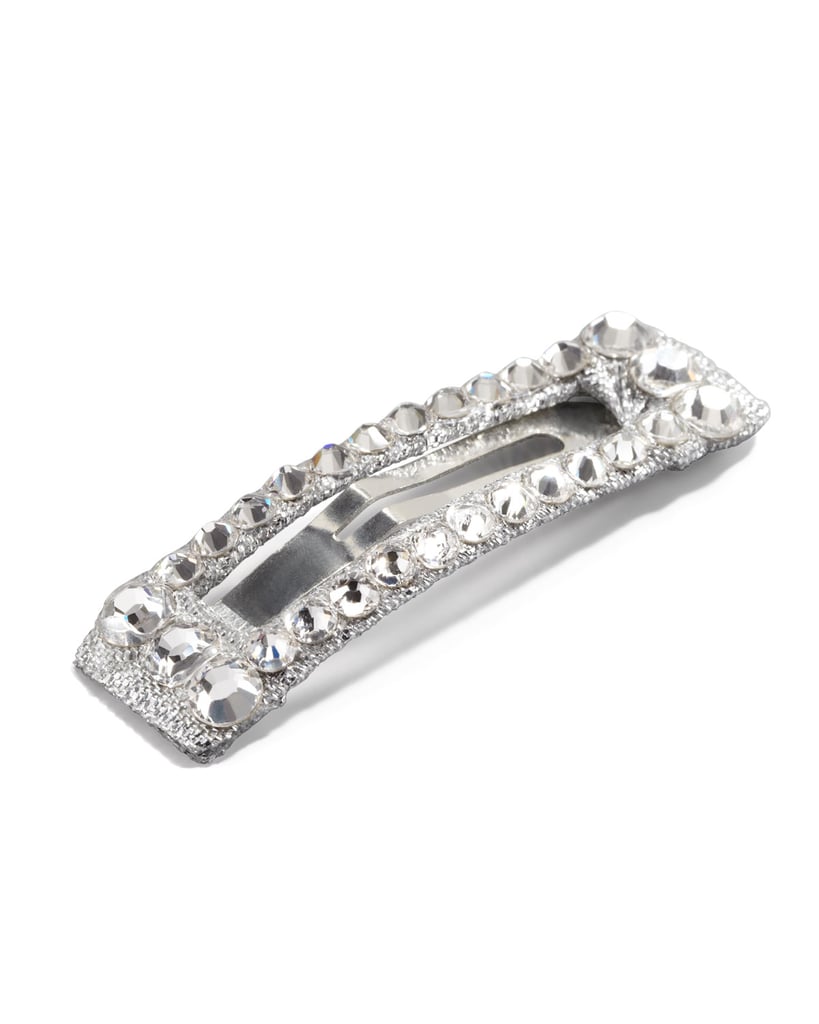 Bari Lynn Large Rhinestone Clip [10] ($14)