She's already a style icon and Instagram phenom [1], so what's next on Toast's plate (or make that doggy bowl)? Fashion design! The posh rescue pup has lent a paw — as well as that adorable toothless grin — to Iomoi [2], where totes [3] ($86) and cosmetic bags emblazoned with her image will benefit Amanda Hearst's Friends of Finn organization to raise funds for puppy-mill raids, rescues, and vet care.
And now that this famous tongue has got our tongues wagging, so we had to ask the diva dog a few questions.
POPSUGAR: What Summer trend are you most excited to wear?
Toast Meets World: Birkenstocks [4]! They are not just for camp counselors anymore. My paws are thanking me. I also love mesh on men — show me some skin, boys!
Source: Instagram user toastmeetsworld [5]
Toast Meets World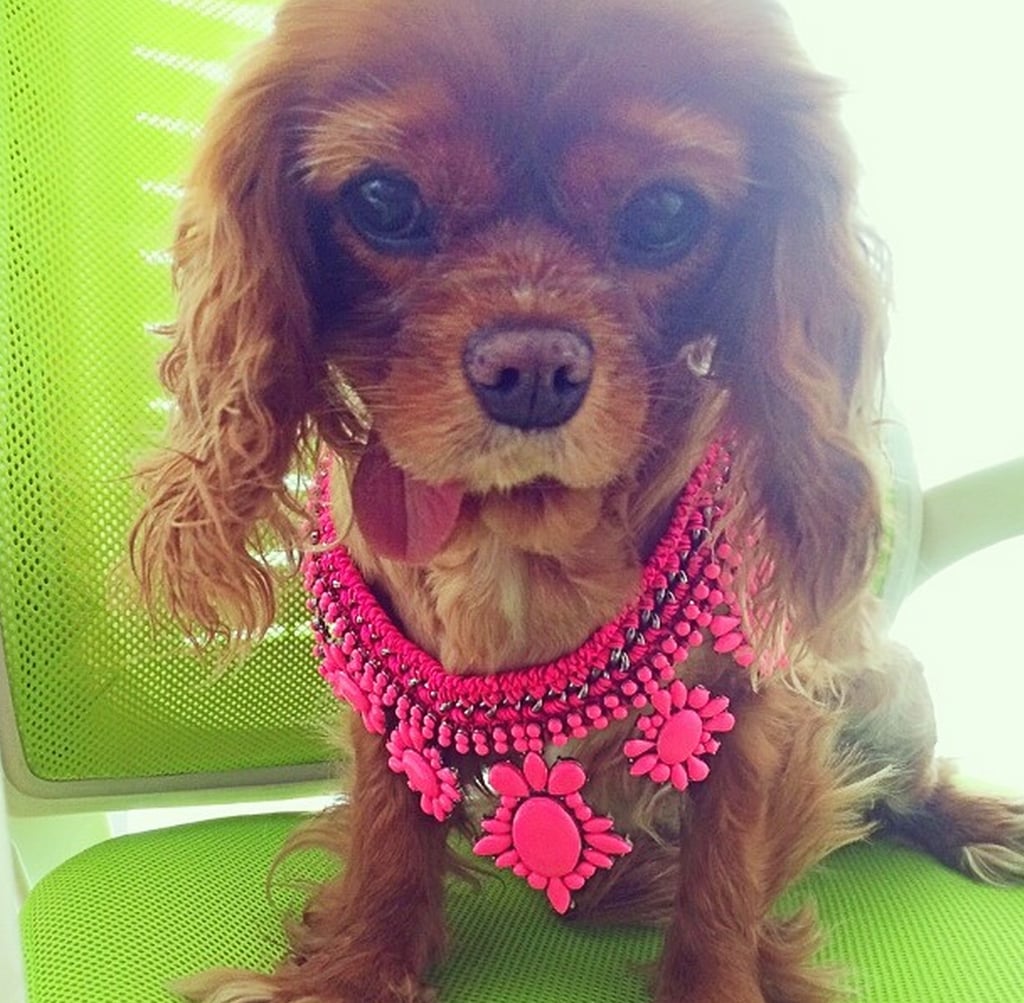 PS: Who is your style icon?
TMW: Well, I think that being genderless is very chic . . . Many people cannot tell if I am a boy or a girl, and I like to keep it that way. Therefore, I adore Alexander Wang for looking like a beautiful creature, and I love that Conchita Wurst.
PS: What's the most overrated hashtag?
TMW: #SorryNotSorry, because you really are kind of sorry. #WhiteGirlProblems is another one — they're not the only ones with problems with their hair, makeup, and diets.
Source: Instagram user toastmeetsworld [6]
Toast Meets World Shopper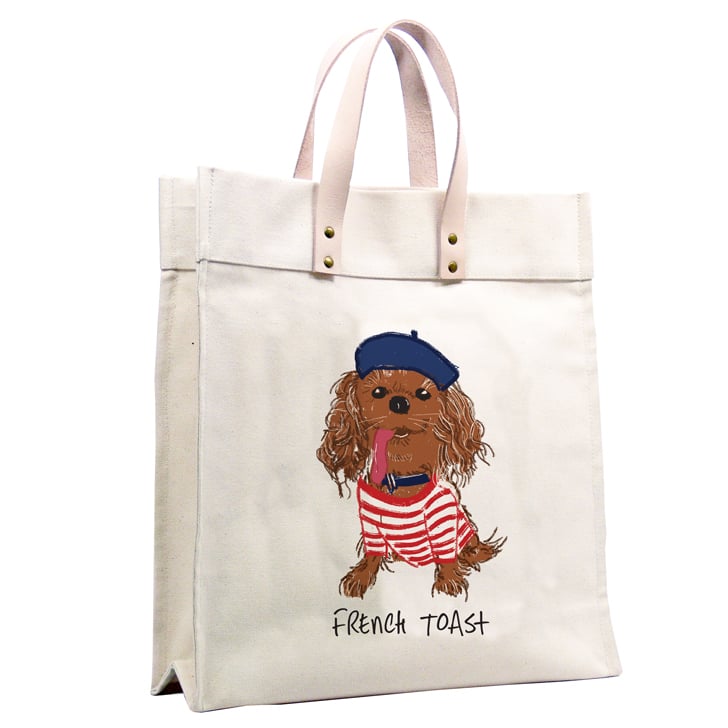 PS: How would you style your tote?
TMW: I love to take some inspiration from my favorite consciously uncoupled celeb, Gwyneth Paltrow [7], and wear my tote with an all-white look: ripped J Brand cutoffs, white sandals, and a tee. I love small, easy-to-layer jewelry, as well, from brands like Sarah Chloe.
Source: Iomoi user Toast Meets World [8]