Tommaso Aquilano and Roberto Rimondi's First Ferre Collection: The Reviews Are In
Tommaso Aquilano and Roberto Rimondi's First Ferre Collection: The Reviews Are In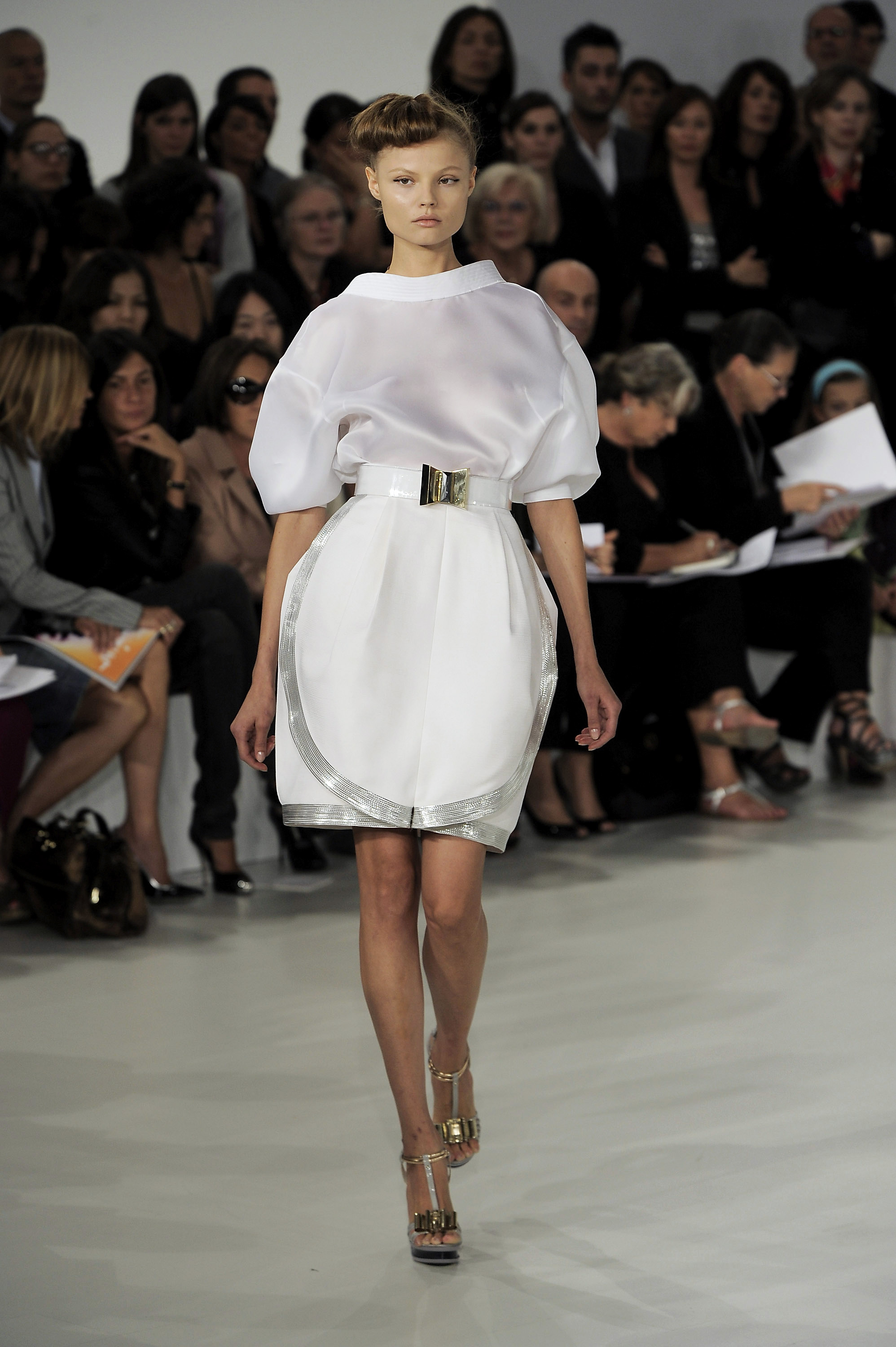 What's Your Reaction?
0
0
0
0
0
0
1
Tommaso Aquilano and Roberto Rimondi's First Ferre Collection: The Reviews Are In
>> Tommaso Aquilano and Roberto Rimondi had a tall order to fill for Spring 2009.  Before Gianfranco Ferre passed in 2007, his architectural-based label had ceased to become relevent — as Cathy Horyn put it, "It's been a while since anyone [has] paid serious attention to the Ferre name."  So could the newly tapped designers bring it back to the forefront?
The general consensus says yes.  Nicole Phelps of Style.com was pleased: "They deserve high marks for this outing." Cathy Horyn of The New York Times, a Aquilano-Rimondi fan, loved the effort, with one caveat: "The designers distilled the essence of Ferre in a new, eye-catching way. Now to just refine the elements a bit more . . . " WWD felt the same: "Aquilano and Rimondi have the right ideas, but what they need now is a little restraint."
Suzy Menkes of the International Herald Tribune also echoed the same sentiment: "Not all the Ferré collection was approachable. Yet . . .  the two designers created the clothes and the buzz that will bring fashion life back to Ferré."  With another season under their belts, Aquilano and Rimondi could definitely hit the right stride at Ferre.
*image: source
Latest