You might have a drawer overstuffed with a million t-shirts or shelves cluttered with dozens of printed blouses, but when it comes to tops, less is more as long as you've stocked up where it counts. Sure, it's fun to take every trend for a test-drive, but with limited closet space, we've made it a point to eke out only the essentials — and if you do it right, you can get by with just 11 tops.
We started with the classics and made room for the necessary new additions, but inside, you'll find every blouse and tee you need to stock your closet from the workweek through the weekend, season after season. Consider this your guide to a foolproof top and t-shirt wardrobe.
Source: Caroline McCredie / Getty [1]
The Peplum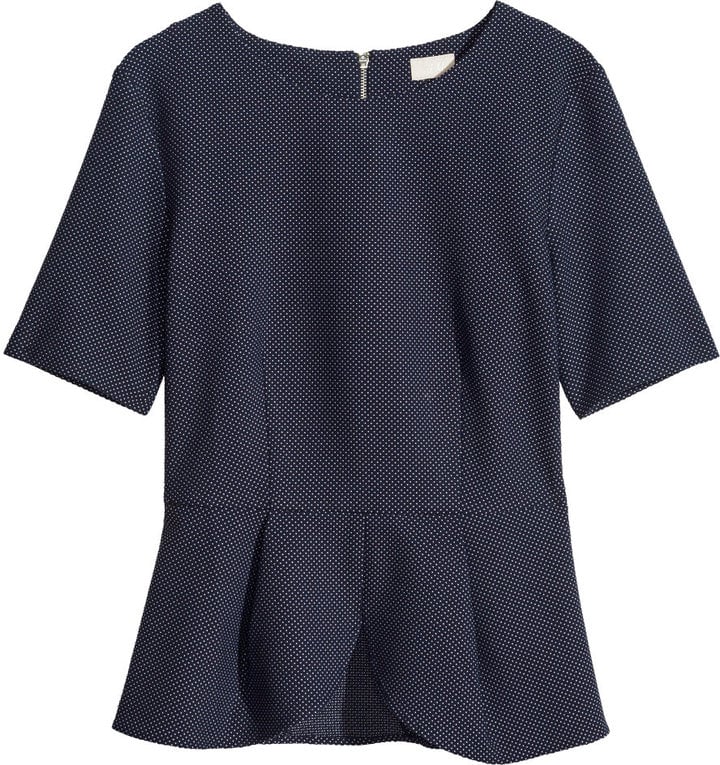 Thanks to Spring, Fall, and Resort iterations, we consider peplum more than a passing trend. The ladylike look is here to stay, and its effect on your wardrobe will have major implications. It's the top you'll turn to from work to play, season to season, to lend polish and femininity in one easy step. Just look for one like this H&M peplum [2] ($35) that could go from work to weekend in a flash.
The Silky Blouse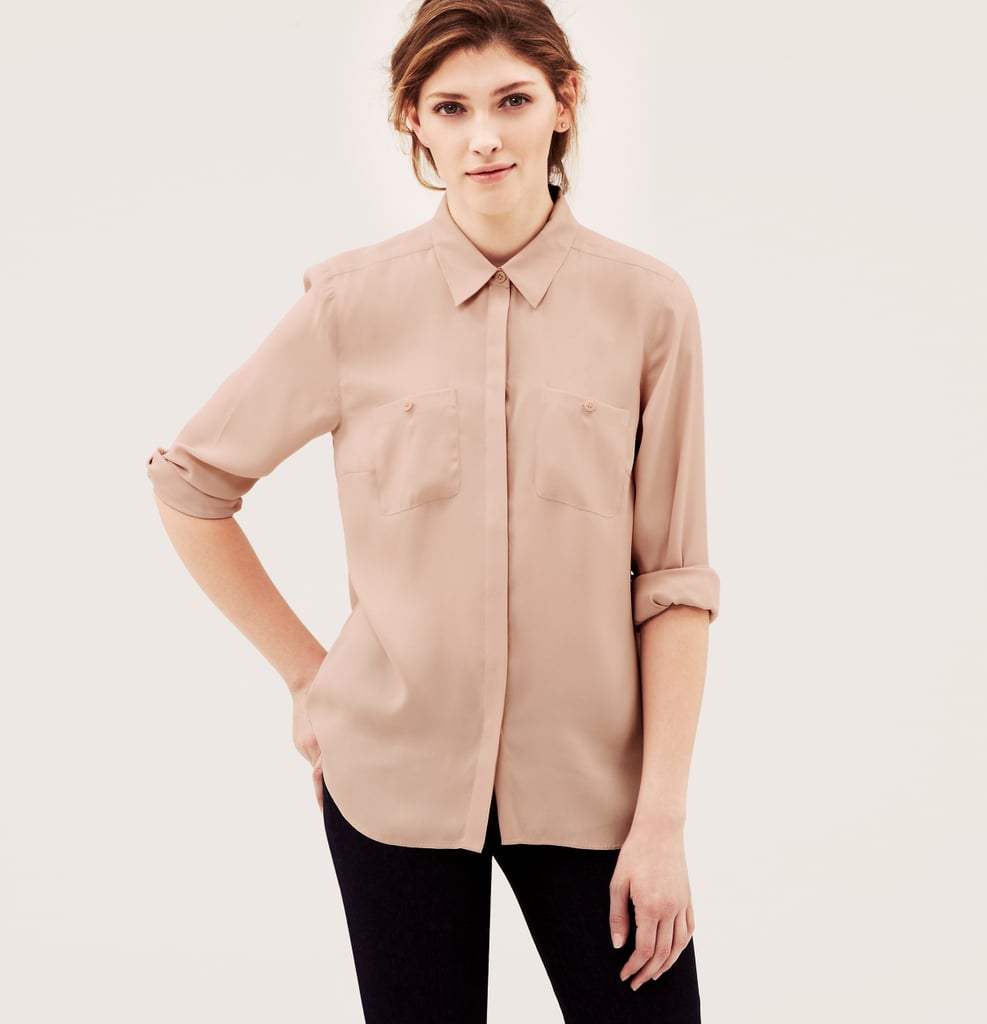 Silk blouses are endlessly versatile as the piece that lends easy sophistication to Summer shorts or Fall denim. Take them to work, and wear them breezily and not so buttoned up on weekends. In any color and nearly any cut, the silky blouse, like this Loft Hidden Button Blouse [3] ($50), has modern femininity written all over it.
The Lace Top
Lace and eyelet tops have solidified their place in our wardrobe for Spring and Summer — even Fall and Winter with the right warm contrasts. These are the blouses, like this Rebecca Taylor top [4] ($250), that you can throw on with minimal jewels since they do all the work for you. Their vibe works especially well as a pretty Summer work blouse, but this is a look we love just as much with denim cutoffs as we do under a suit jacket.
The White Tee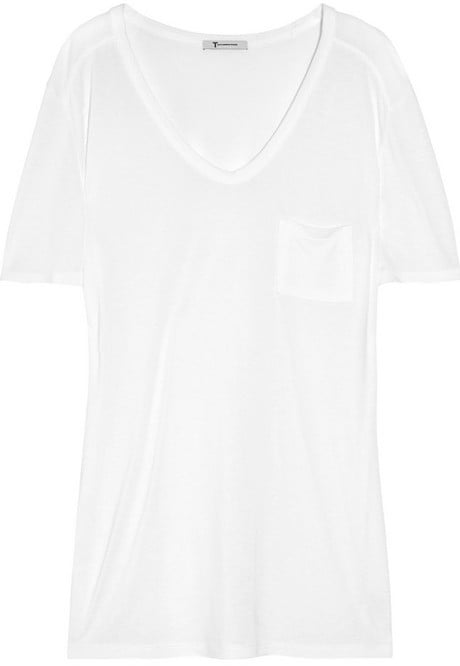 As far as essentials go, this may be king. The white shirt, like this Alexander Wang version [5] ($80), is insanely versatile, so don't relegate its use to casual looks only. Find a version in a great cut that you can wear with everything from jeans to silky pants and sequined skirts.
The Striped Tee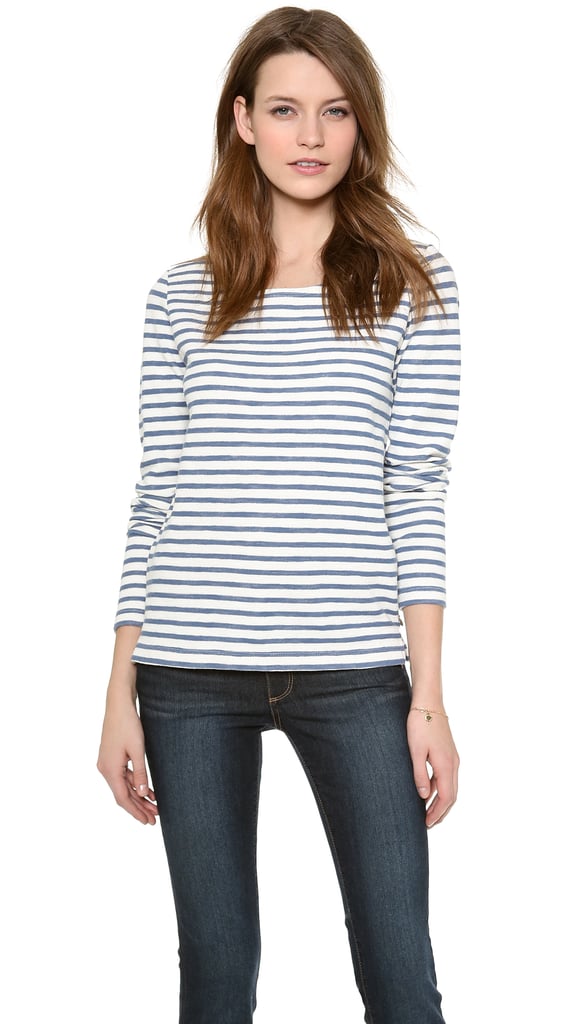 The striped tee has been a fashion mainstay since Coco Chanel first popularized the classic pattern. Now it's cropping up in endless color schemes and cuts, though if you're looking for one you'll keep for years, we'd recommend a style like this Maison Scotch long-sleeved tee [6] ($85) to outfit every which way, from workwear with a blazer to beachwear with cutoffs. Consider this the best of your basics, right next to your white t-shirt.
The Layering Tank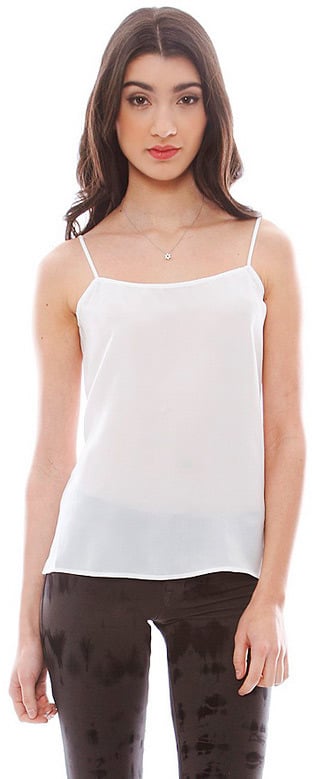 The secret to wearing sheer tops with total confidence is having one of these handy camisoles [7] ($98) in your closet. Opt for a nude or black tank, depending on what hues you gravitate toward the most — these will help camouflage and cover and will make your lacy, sheer, and revealing necklines appropriate for any occasion.
The Chambray Button-Down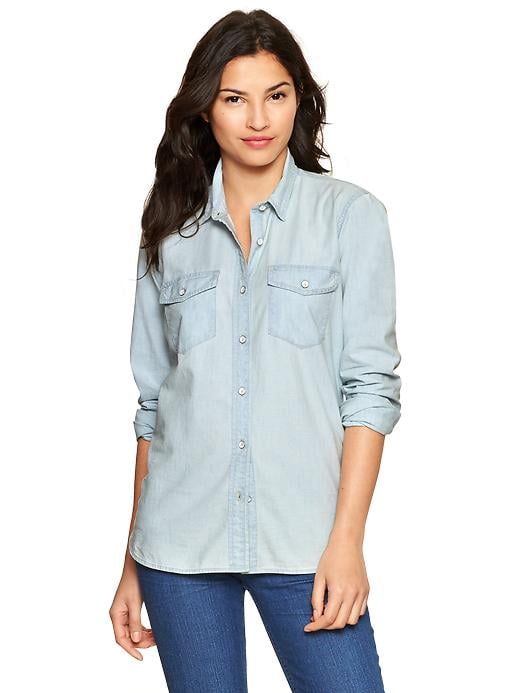 From Summer to Fall, the chambray button-down [8] ($60) has become about as essential as the denim jacket — but this lighter-weight denim topper is even easier to style.
The Special-Occasion Top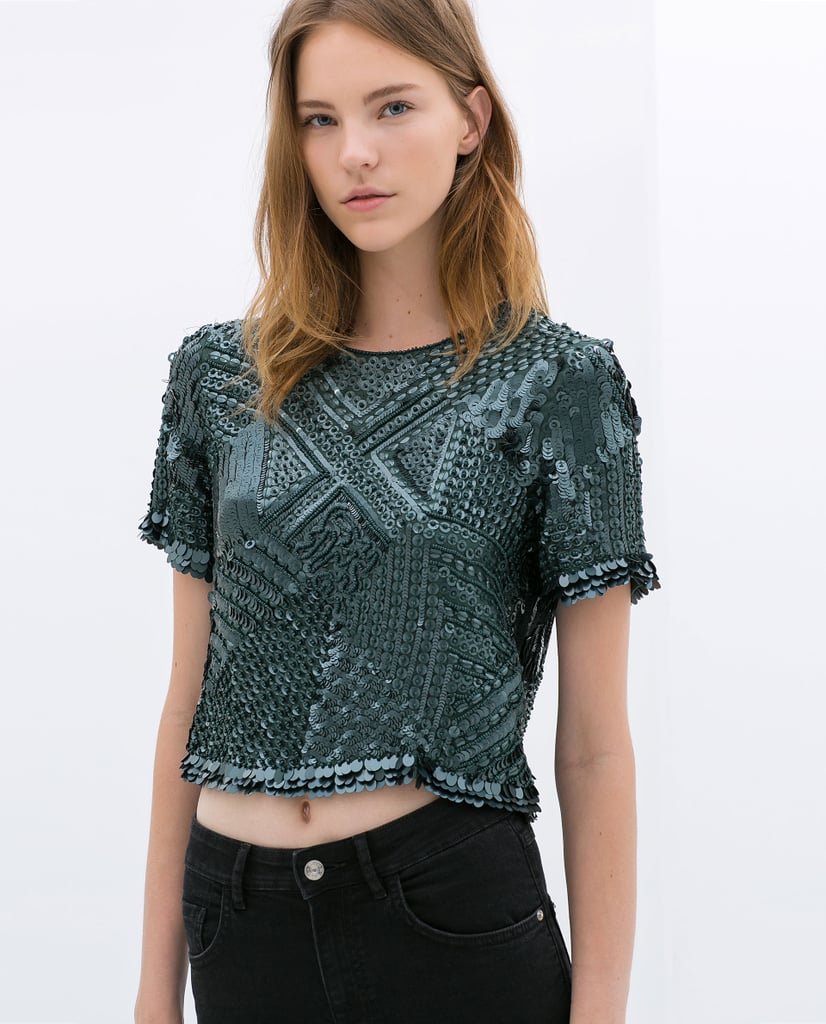 No woman should be without a decadent statement top for her special occasions, whether it's a fancy dinner party or date night. In a wash of delicate sequins or adorned with pretty embellishments, tops like this Zara embroidered top [9] ($119) are the ones you'll slip into when you need something glamorous and event-worthy.
The Sweatshirt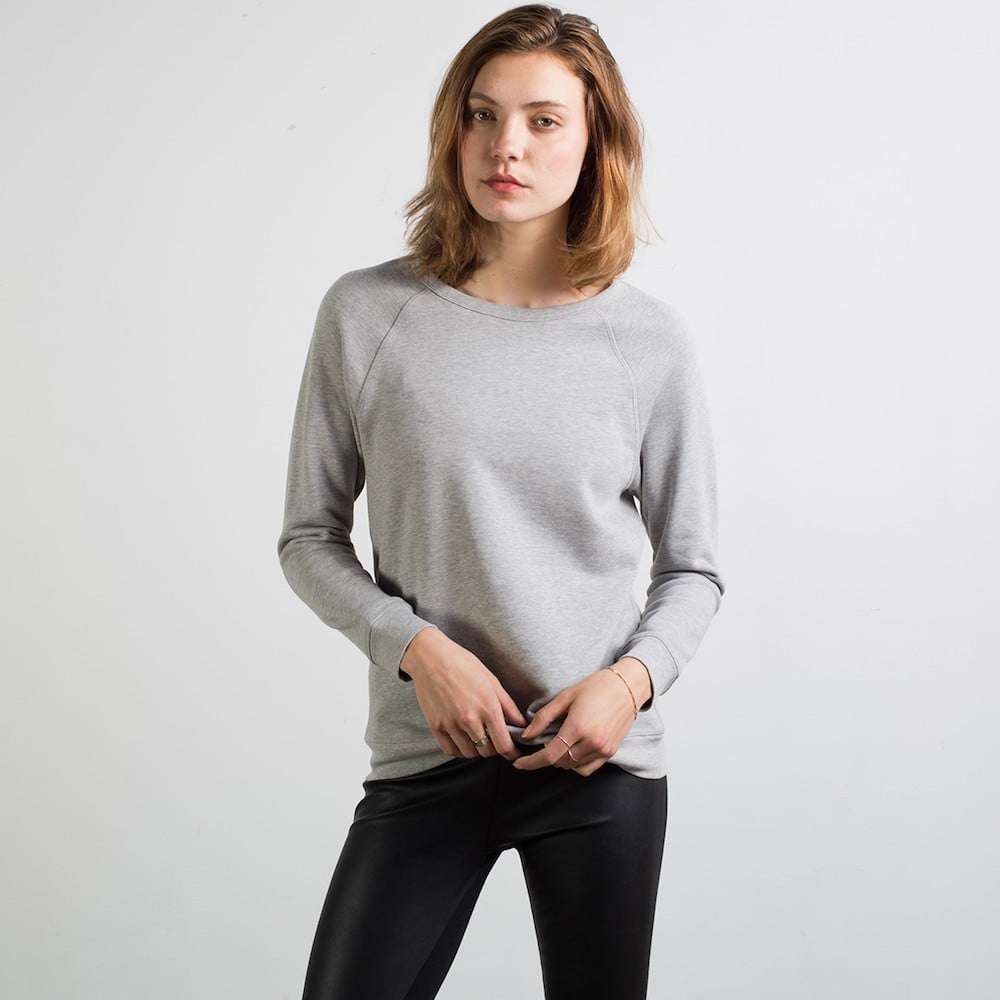 Consider this your alternative to worn-out college tees and hoodies. A slouchy sweatshirt, like Everlane's boyfriend sweatshirt [10] ($40), is the casual basic you can knock around in on weekends (without feeling disheveled) or add to more polished bottoms for a cool juxtaposition.
The Crisp White Button-Down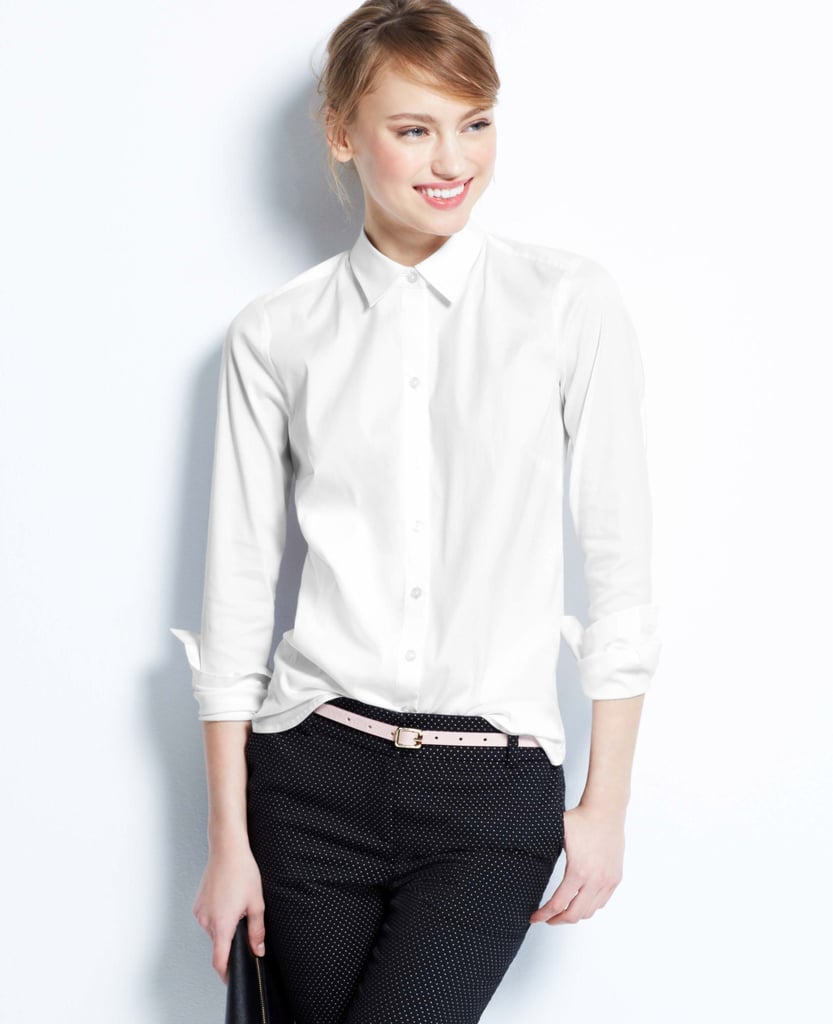 The crisp button-down is a borrowed-from-the-boys staple that now has a womanly identity all its own. It's just about the easiest way to pull off a pulled-together look in one easy move, whether you're using yours to top denim or a pencil skirt. Plus, we love that every woman has her own unique way to make this essential, like this Ann Taylor shirt [11] ($70), all her own.
The Versatile Shell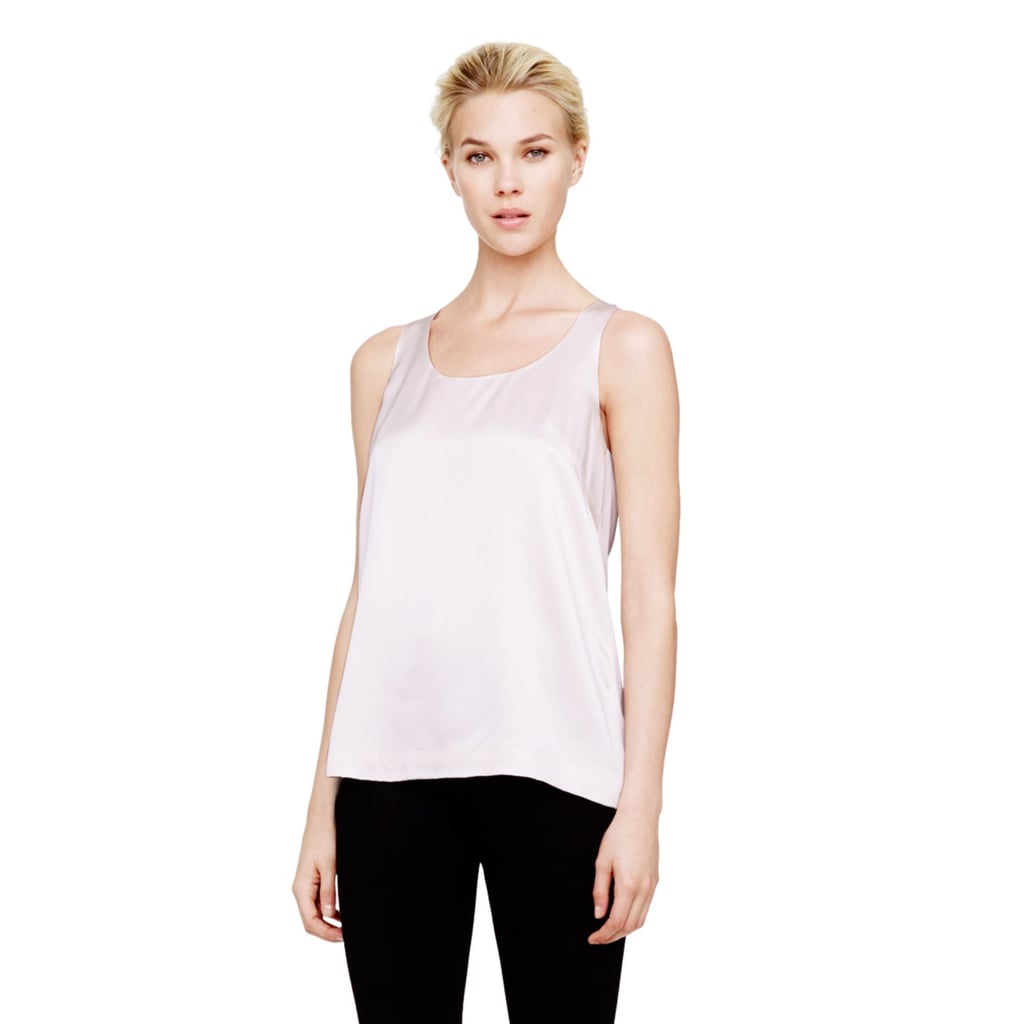 Whether your 9-to-5 requires that you dress up or not, a silk shell like this one from Club Monaco [12] ($199) isn't just the perfect piece to tie together a suit or tuck into a pencil skirt, it's also a step up from a t-shirt but step down from your dressier blouses that makes denim look a lot more chic.