You have your everyday bag, your evening bag, your weekend bag, and a few others tucked away in your closet. But if it was Final Jeopardy, could you tell us with 100 percent certainty if that beloved evening bag is an envelope, clutch, wristlet, minaudière, or (quite possibly) none of the above? Is your everyday bag a bucket, crossbody, or both?
It's not your fault if you're at a loss for words; Emily Post wrote a guide for using forks and there are only four of them at the formal table setting. So if you don't know your satchel from your saddle nor your hobo from your baguette, allow us to enlighten you with our comprehensive glossary of bag shapes.
Backpack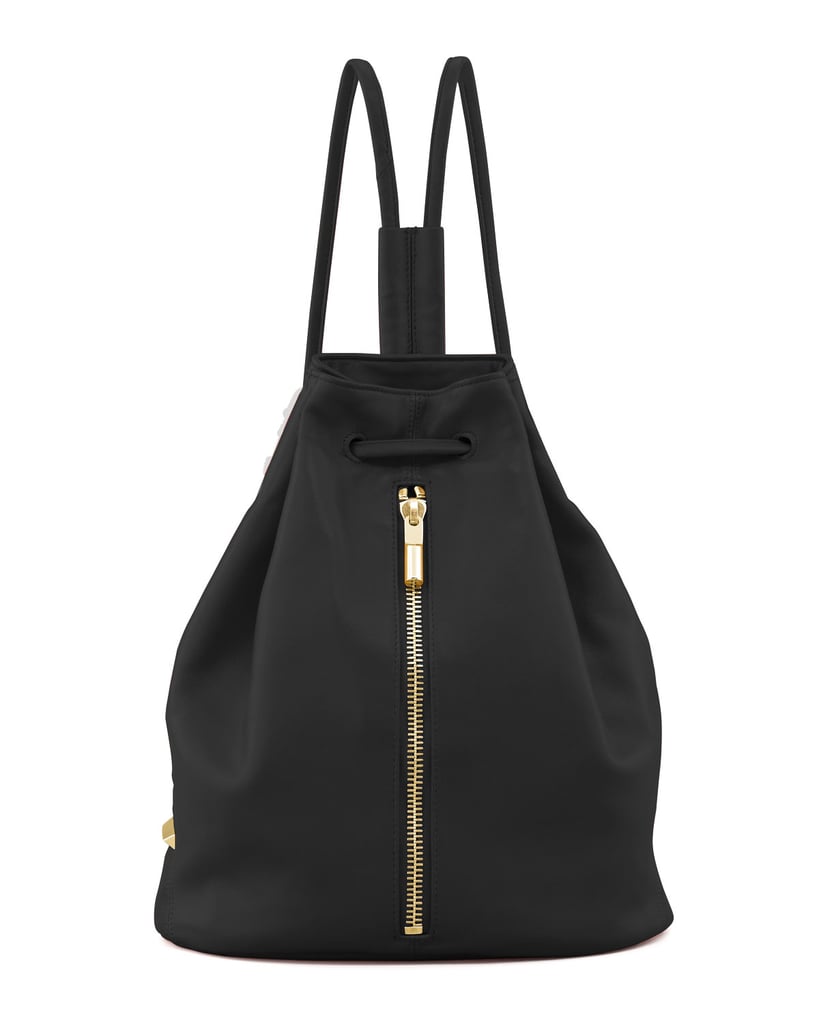 A sack secured with two straps that go over the shoulders and is carried on your back.
Elizabeth and James Drawstring Backpack [1] ($445)
Baguette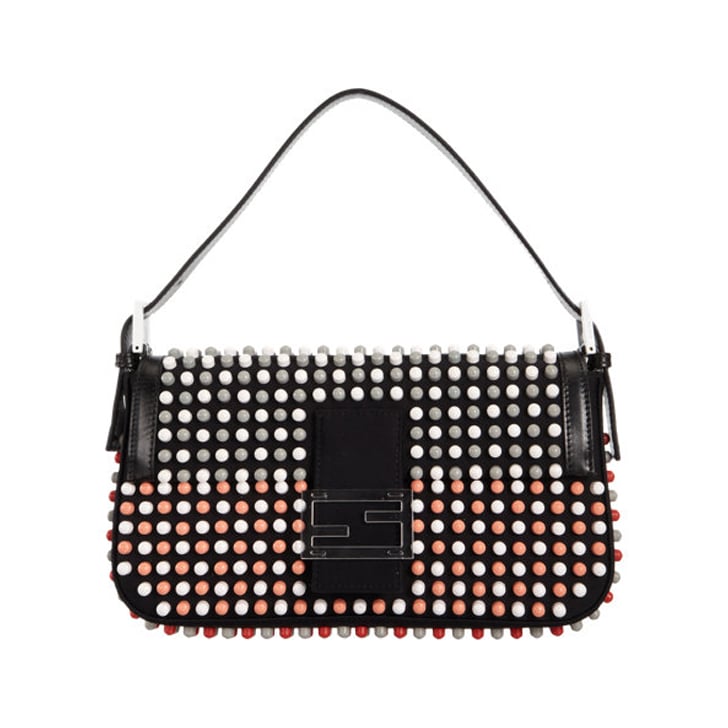 A small, narrow handbag that's relatively long from side to side. The name is derived from this shape, which resembles a loaf of french bread.
Fendi Multicolor Stud Baguette Bag [2] ($2,690)
Bowler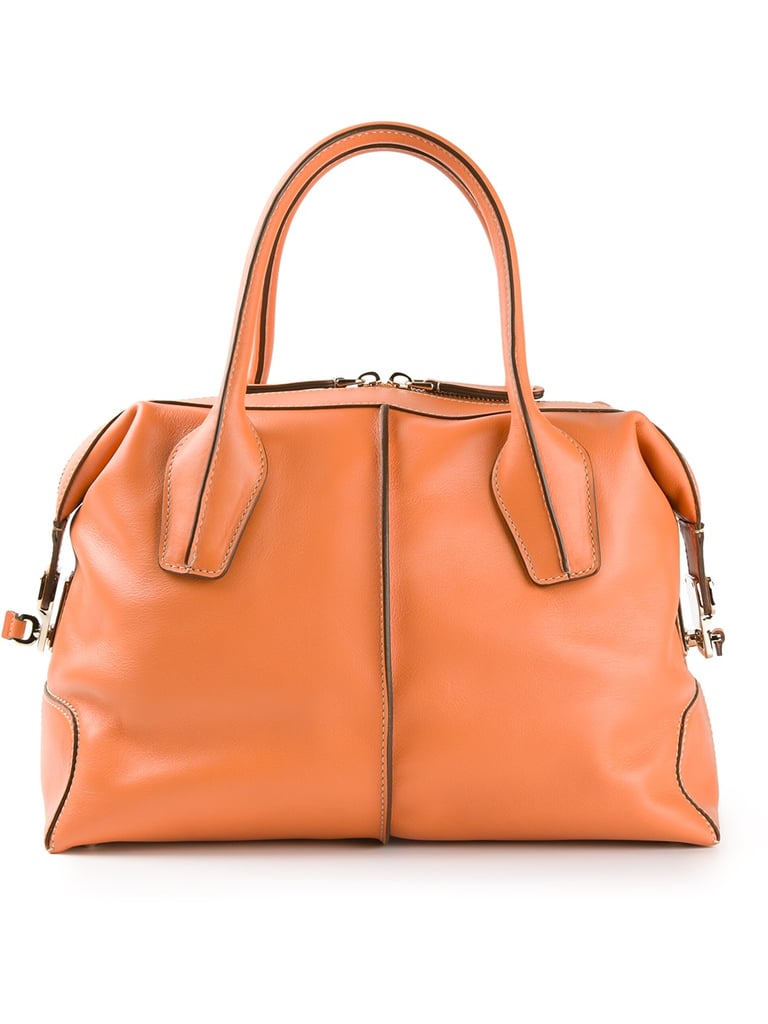 A rounded design that was inspired by the shape of bags initially intended for carrying bowling balls.
Tod's D-Bag Bowler Bag [3] ($1,432)
Bucket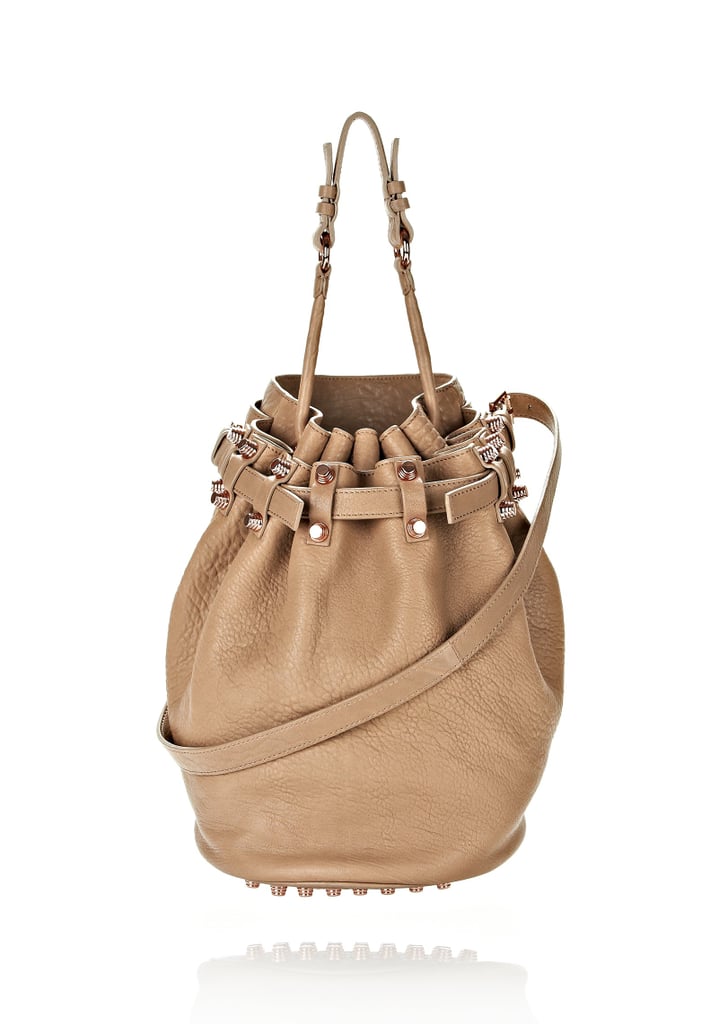 Typically a crossbody bag, this style's round or oval bottom and drawstring closure give it the appearance of a bucket.
Alexander Wang Diego Bucket [4] ($875)
Clutch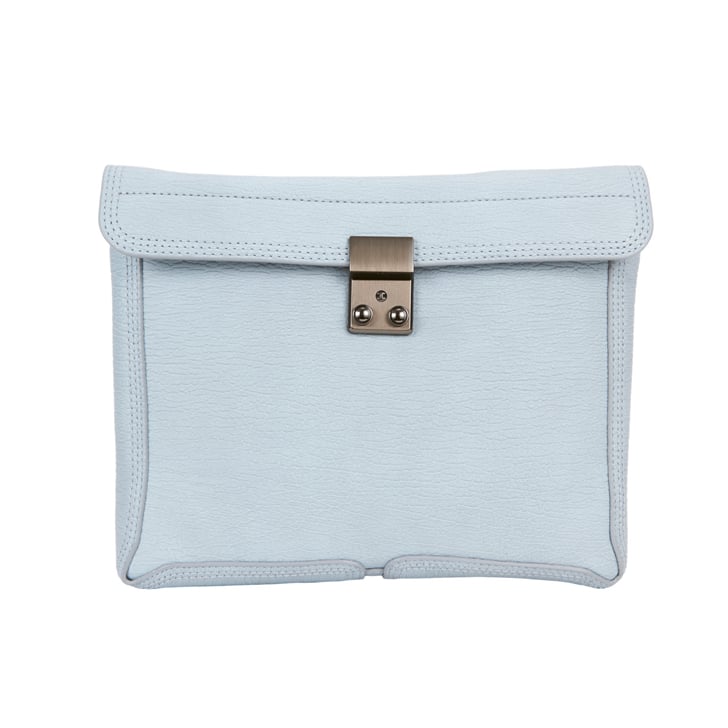 A small, handheld bag.
3.1 Phillip Lim Pashli Clutch [5] ($495)
Crossbody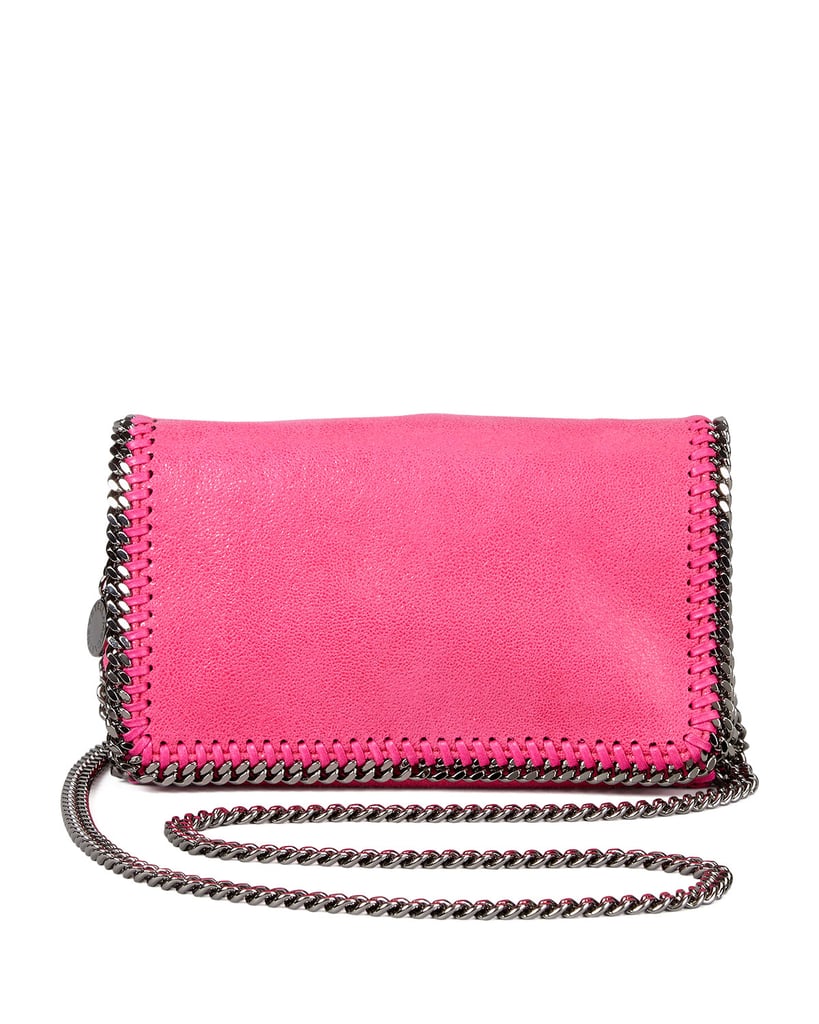 Any bag with a long strap that hangs off your shoulder and across your body.
Stella McCartney Falabella Crossbody Bag [6] ($895)
Doctor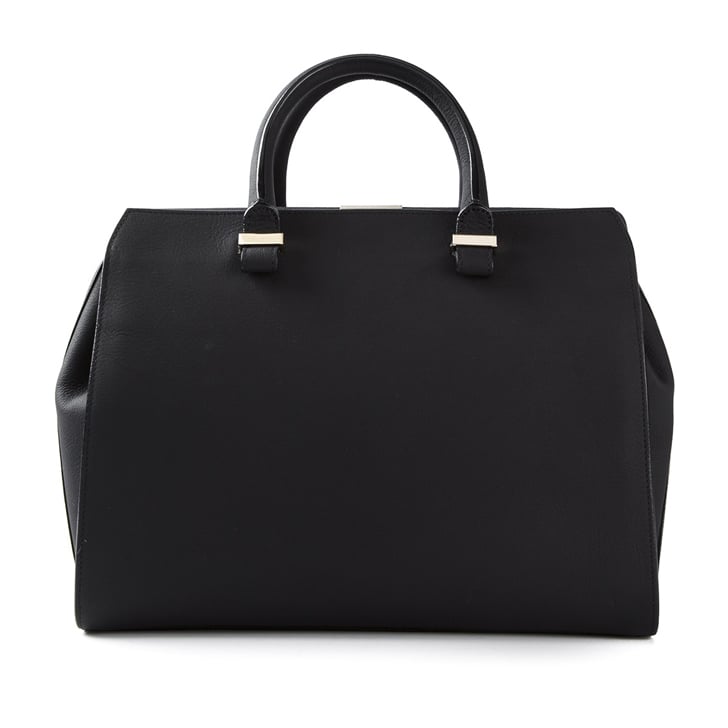 A stiff, rectangular bag with a flat bottom and a top, center closure.
Victoria Beckham The Soft Doctors Bag [7] ($1,755, originally $2,340)
Duffel
A sizable bag that can be held by a strap or handles.
Herschel Supply Co. Duffle Bag [8] ($65)
Envelope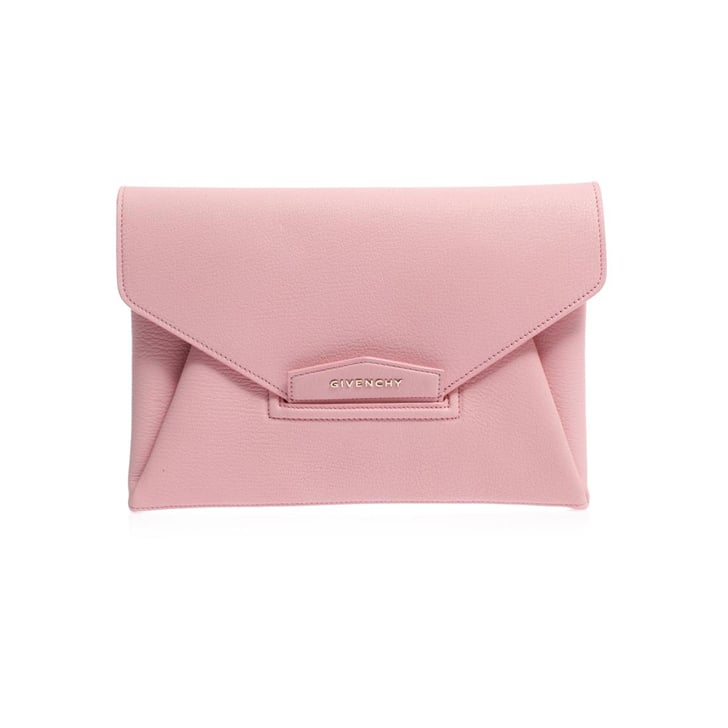 Typically a clutch or chain-strap bag, this rectangular style resembles an envelope because of its fold-over closure.
Givenchy Antigona Leather Envelope Clutch [9] ($1,098)
Frame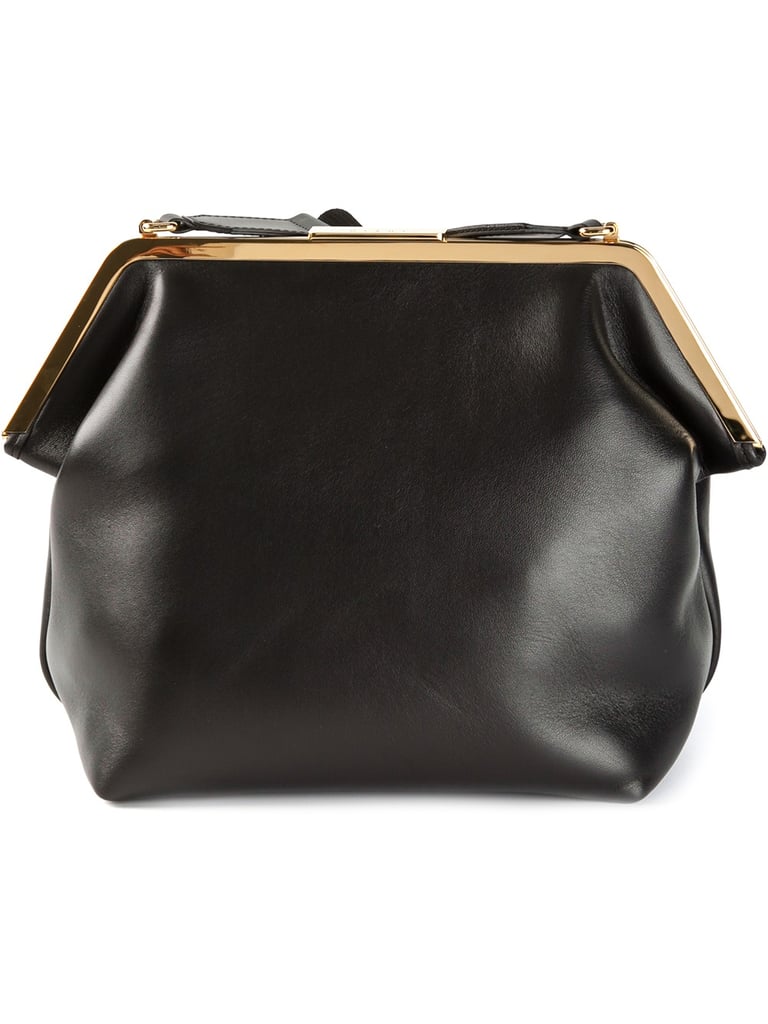 A handbag with a strong, typically angular structure.
Marni Frame Handbag [10] ($1,018, originally $1,454)
Hobo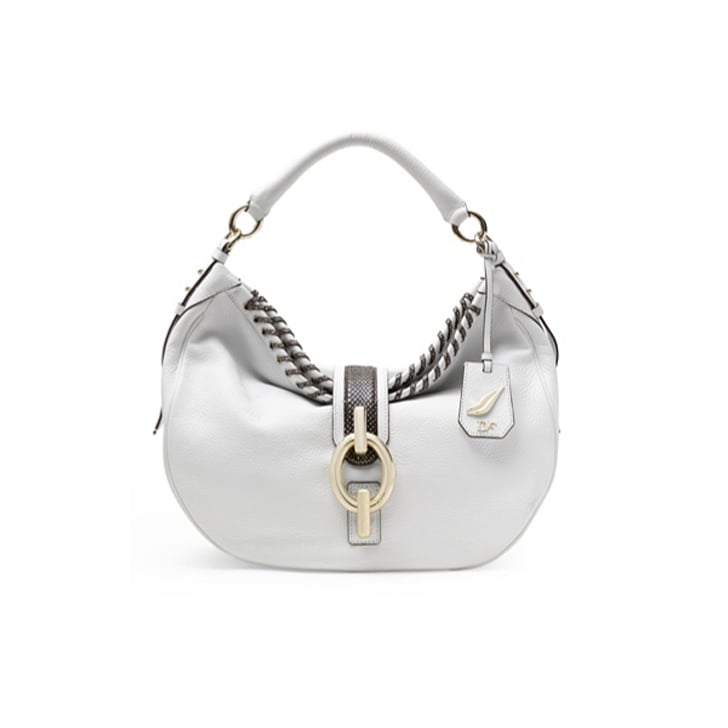 A crescent-shaped bag with a top, zipper closure that is often slouchy and worn over the shoulder.
DVF Sutra Laced Leather Hobo Bag [11] ($595)
Messenger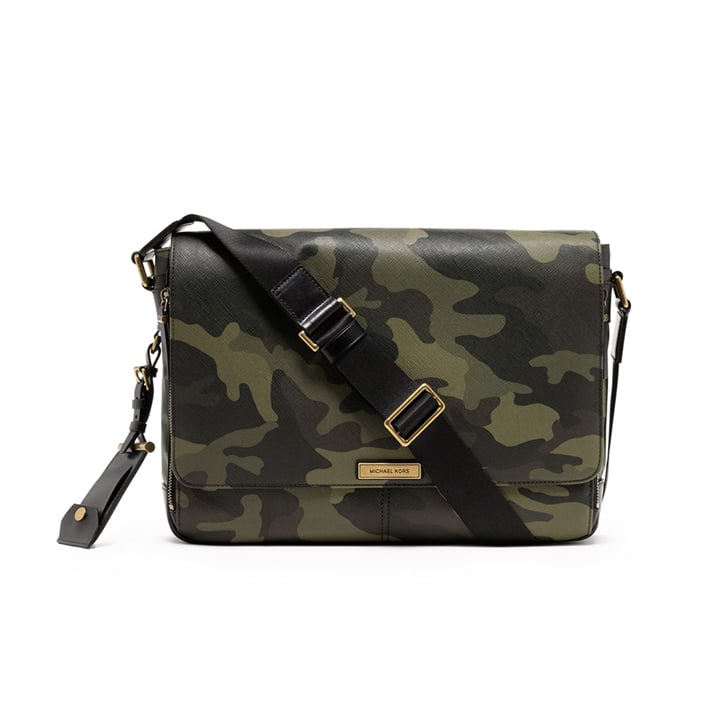 Shoulder bags that are often worn over the front and have a large, central compartment. They often close with a flap and can be called "courier" bags when smaller.
Michael Kors Jet Set Messenger [12] ($398)
Minaudière
A small, metal evening bag adorned with ornamentation like jewels or beads and often has a chain strap for carrying.
J. Mendel Fringed Minaudière [13] ($1,700)
Pouch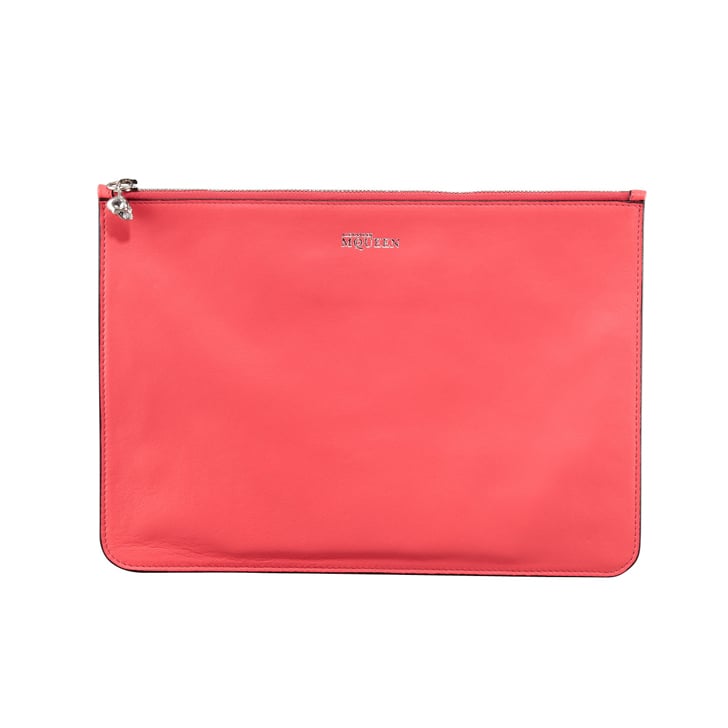 A soft leather or fabric bag that can have either long, short, or no straps at all and closes with a drawstring or zipper.
Alexander McQueen Napa Skull Pouch [14] ($270)
Saddle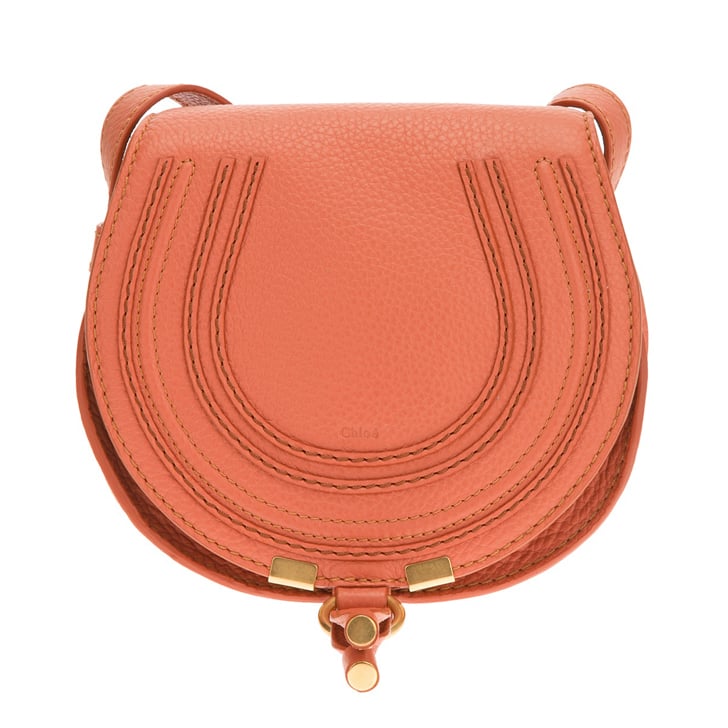 A U-shaped design based on the bags attached behind the saddle on a horse, bicycle, or motorcycle.
Chloé Marcie Saddle Bag [15] ($711)
Satchel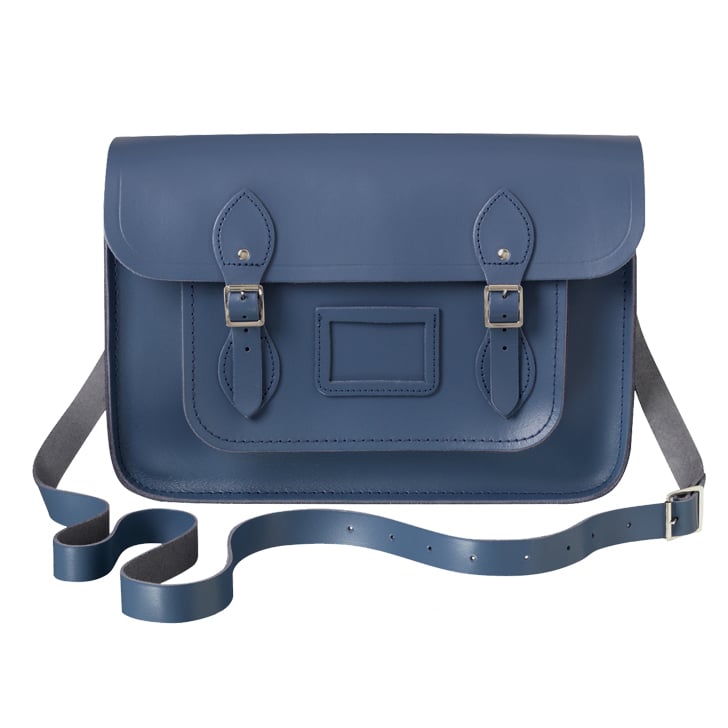 A small bag worn over the shoulder that closes with a flap and often buckles.
The Cambridge Satchel Company Limited Edition Farrow & Ball Bag [16] ($205)
Tote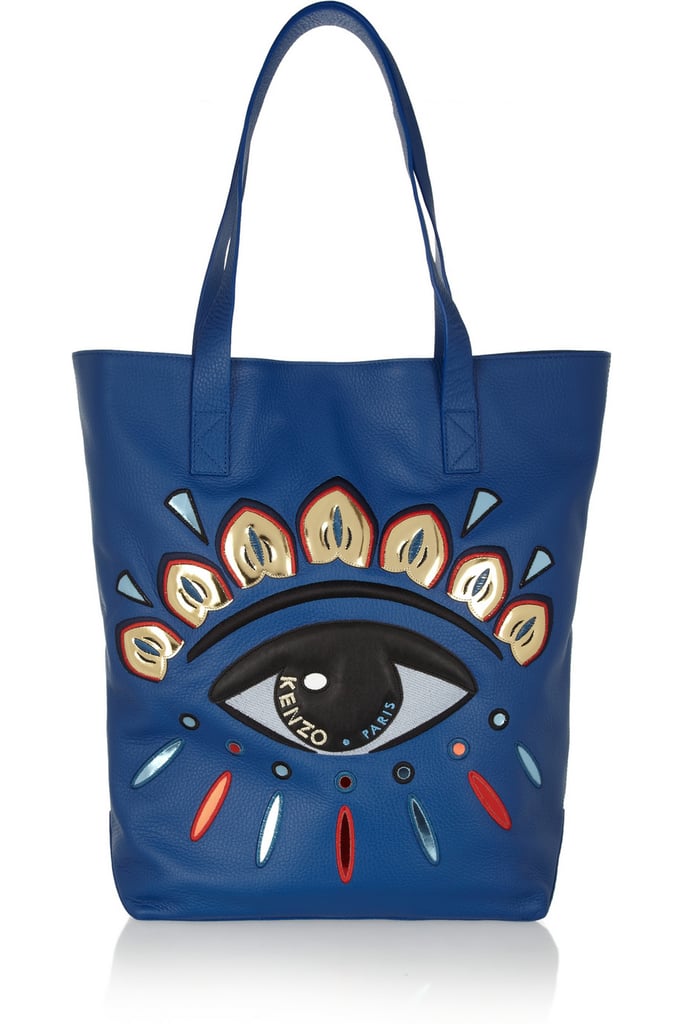 A medium to large open-topped bag with two top handles (also known as a carryall or shopper).
Kenzo Eye-Embellished Leather Tote [17] ($685)
Trapeze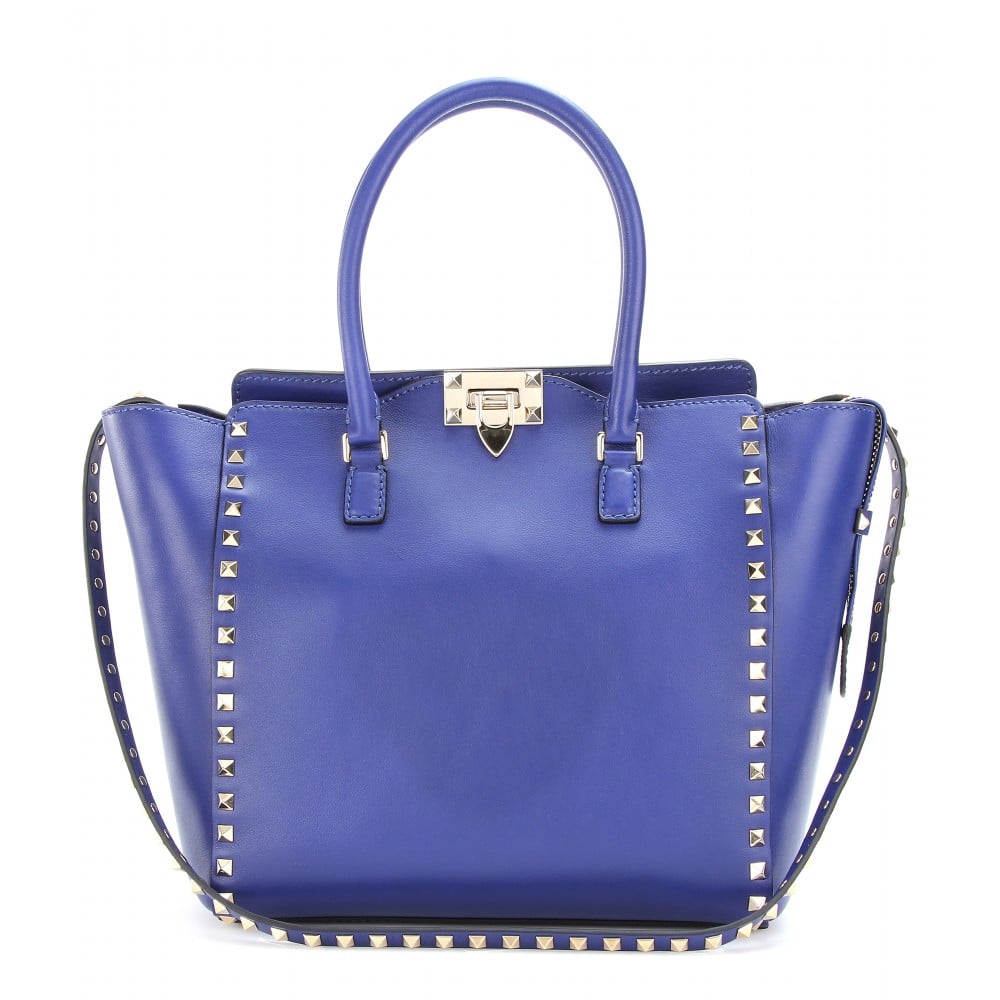 A top-handle bag with triangular inserts on either side to give the shape a trapezoidal effect.
Valentino Rockstud Trapeze Tote [18] ($2,145)
Weekend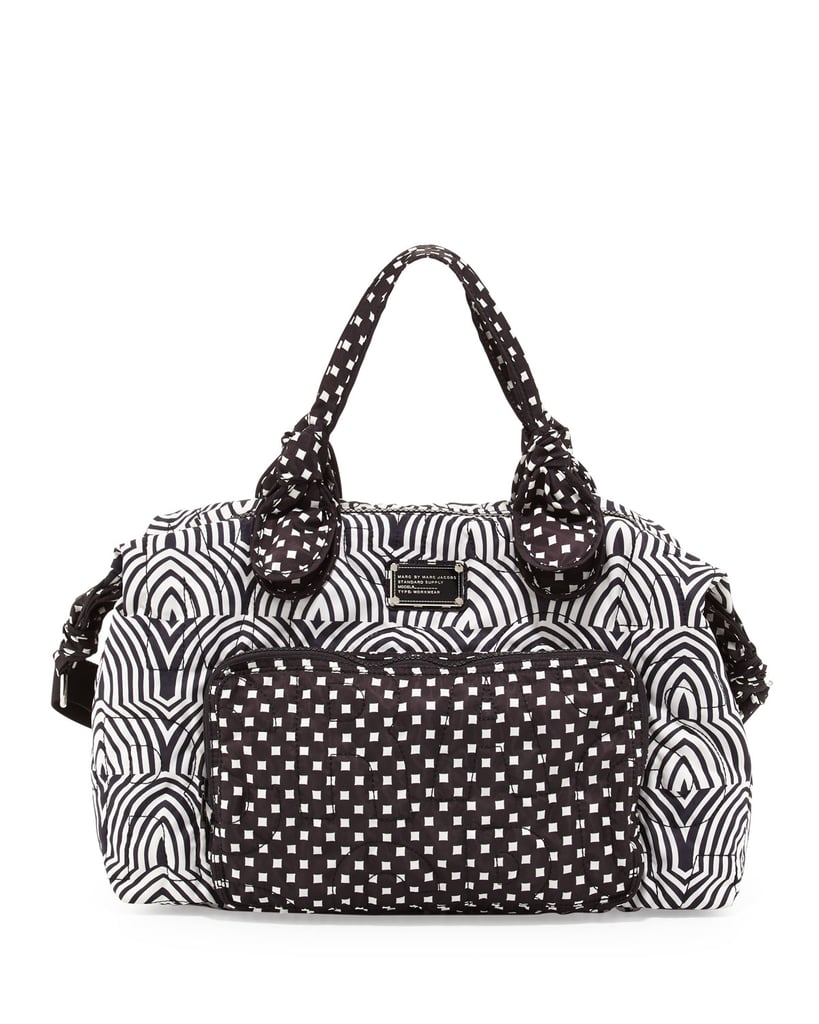 A large, wide bag with a top opening and two handles.
Marc by Marc Jacobs Weekender Bag [19] ($378)
Wristlet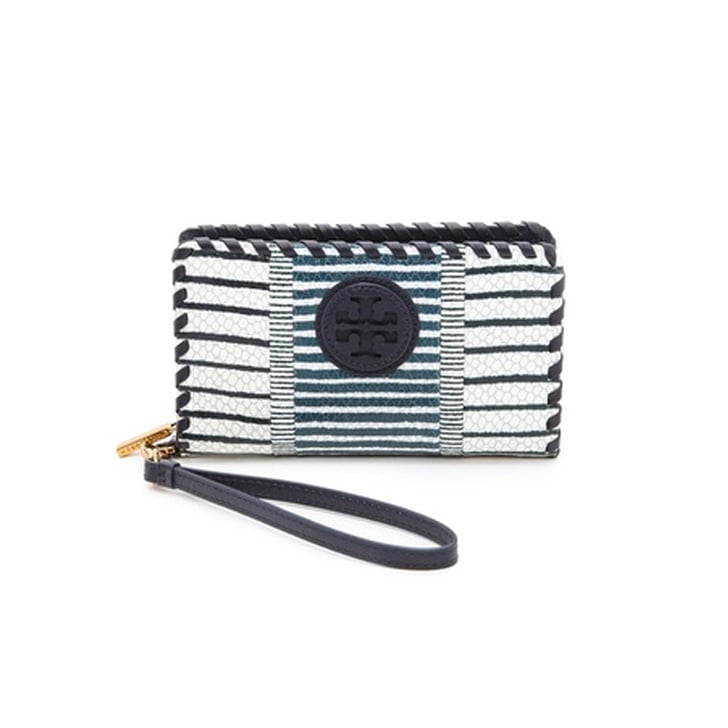 A small bag that has a strap that can be worn around the wrist.
Tory Burch Marion Patchwork Wristlet [20] ($175)