Though we won't doubt the stress guys feel trying to pick out the perfect Valentine's Day present, it can be just as tough on a girl when he comes to you with the million-dollar question: "What do you want?" In case you find yourself in that position and need a quick idea of something stellar that won't break the bank, we've rounded up some of our favorite gifts that you can hint at without stressing that he'll be overspending. From the perfect work bag to seriously sexy heels, we have ideas sure to make you both happy.
After you've forwarded him everything that caught your eye here, make sure to see the amazing finds he won't mind unwrapping [1] come Feb. 14.
Shy by Sydney Evan Love Necklace
The most classic Valentine's Day gift around is pretty straightforward [2]. Tell it how it really is with a dainty love necklace [3] ($125) (accented with a small diamond).
Diane von Furstenberg Sutra Micro-Mini Bag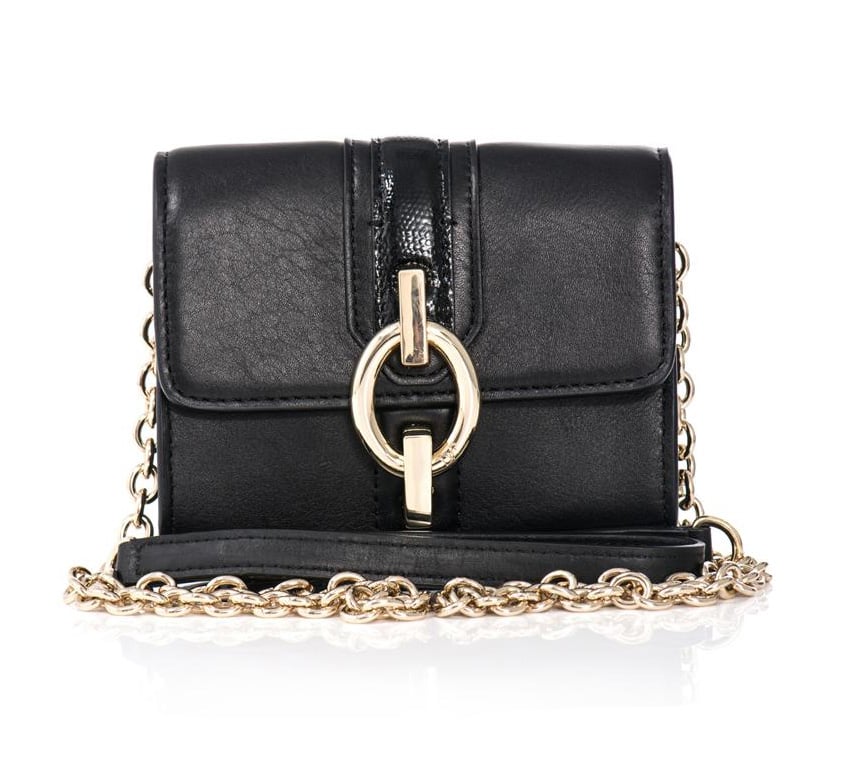 Petite crossbody bags are still having a big moment. And if your guy is always on you to get rid of the huge tote you're typically lugging around, we're sure he wouldn't mind snagging you a cute little guy like this one [4] ($150).
Elle Macpherson Red Exotic Plume Lace Lingerie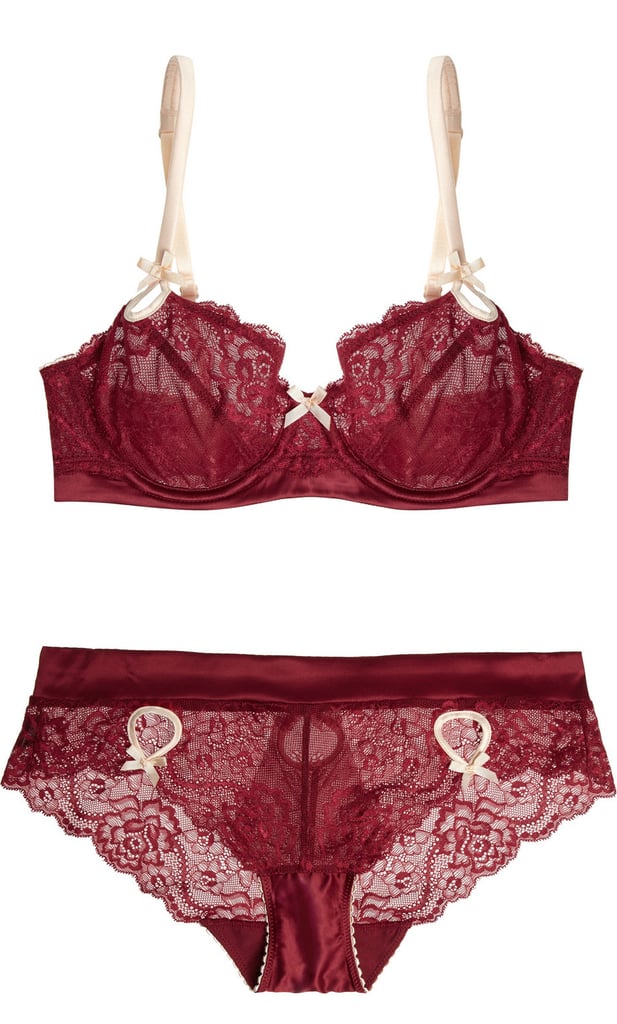 Consider this sexy set a gift for him, too. The cranberry hue of Elle Macpherson's matched bra [5] ($55) and briefs [6] ($25) is sophisticated, and the simple cut makes it wearable with most sweaters and blouses, too.
Vita Fede Mini Titan Spike Bracelet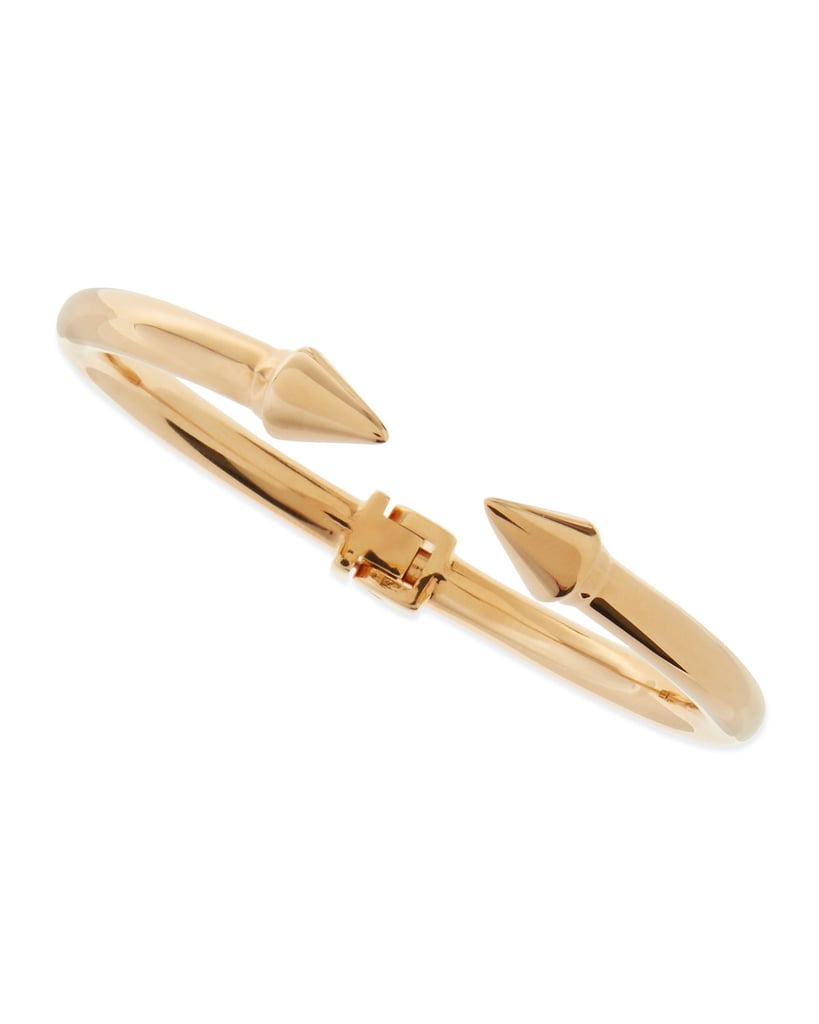 A skinny bangle [7] ($225) is the perfect style statement that still fits in the everyday jewelry roundup.
Equipment Riley Endangered Floral Print Silk T-Shirt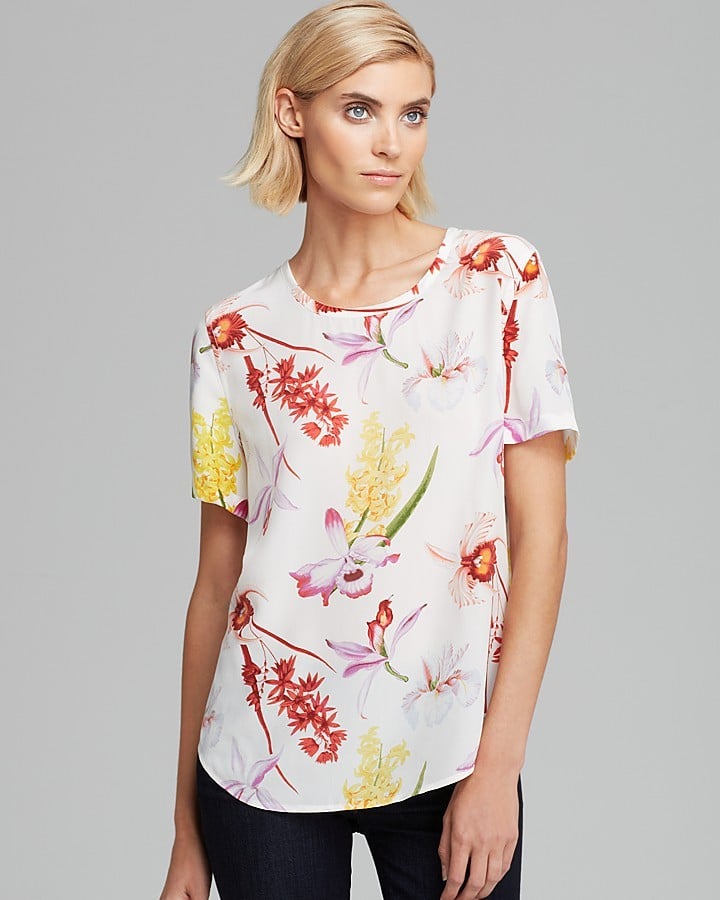 Any girl will love another Equipment top for her closet. Instead of the brand's classic button-up, try a silk tee [8] ($168) like this ready-for-Spring find.
Kate Spade Small Square Turquoise Stud Earrings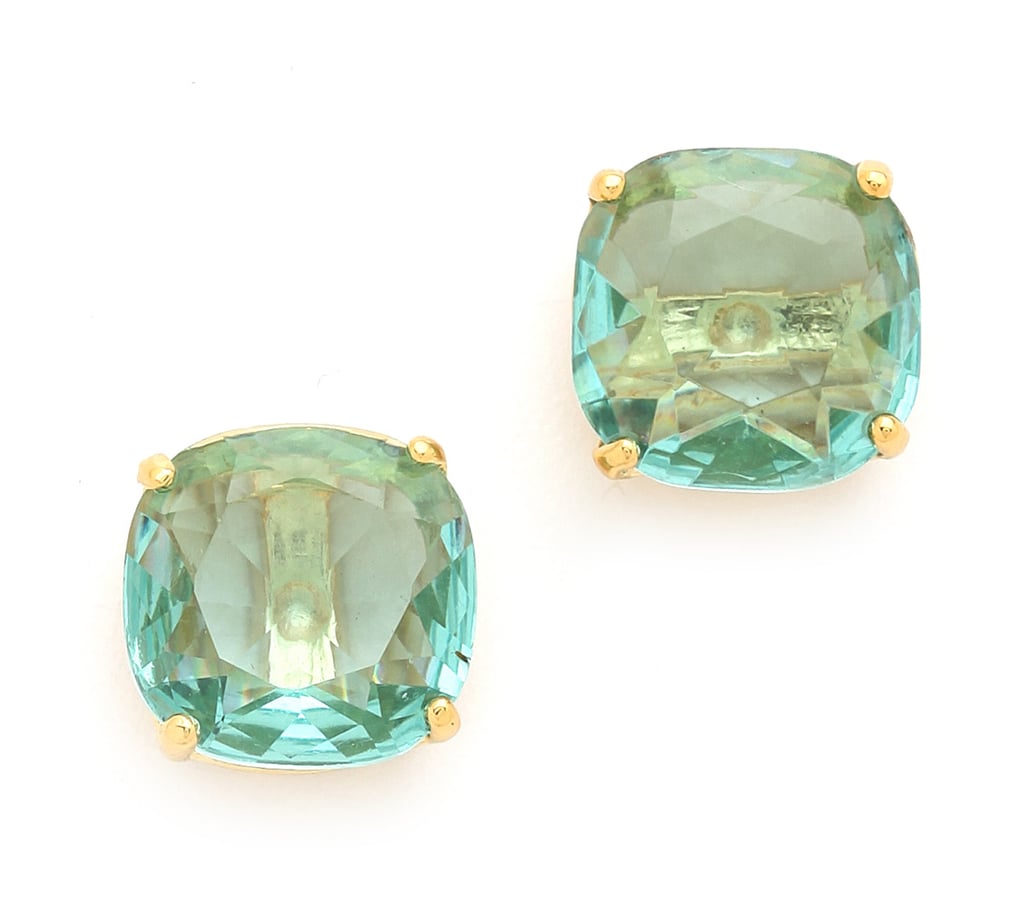 The playful, costume-jewelry version of classic diamond studs might be these sea-blue pretties [9] ($38).
Clare Vivier Leopard Calf Hair Clutch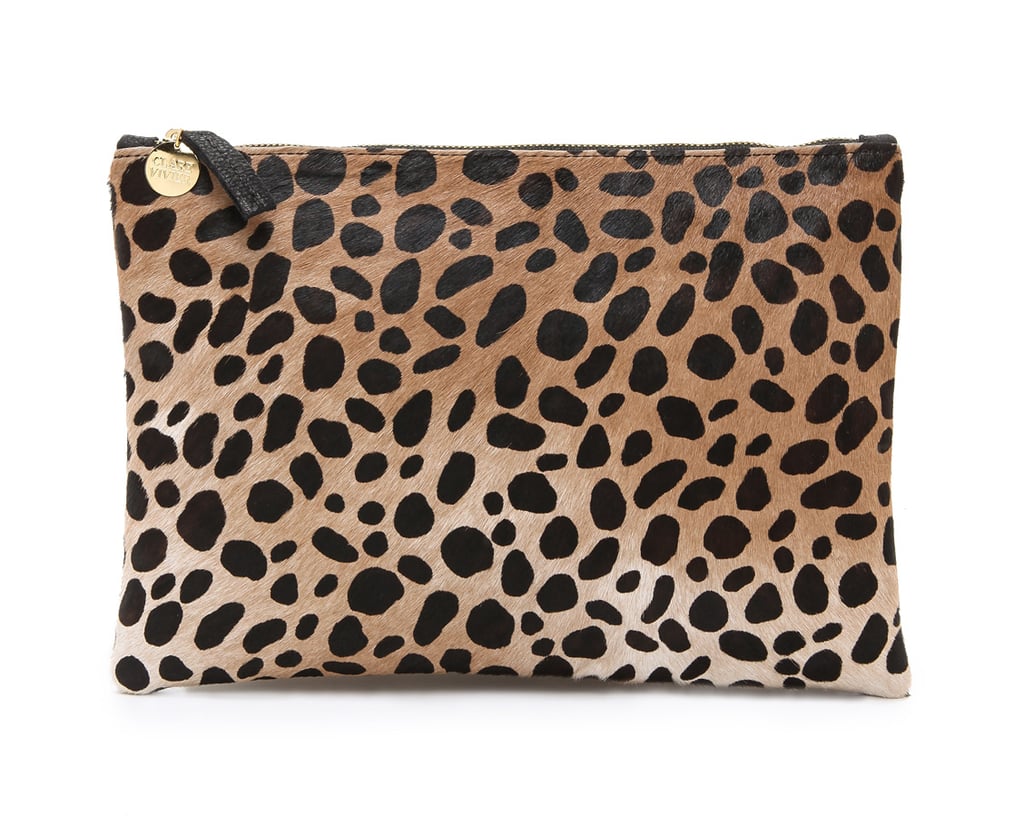 Name a girl who doesn't squeal at a little touch of leopard. A zip-up clutch [10] ($196) brings just the right amount of the fun print to any outfit.
Graphic Image Python Monogrammed iPad Mini Case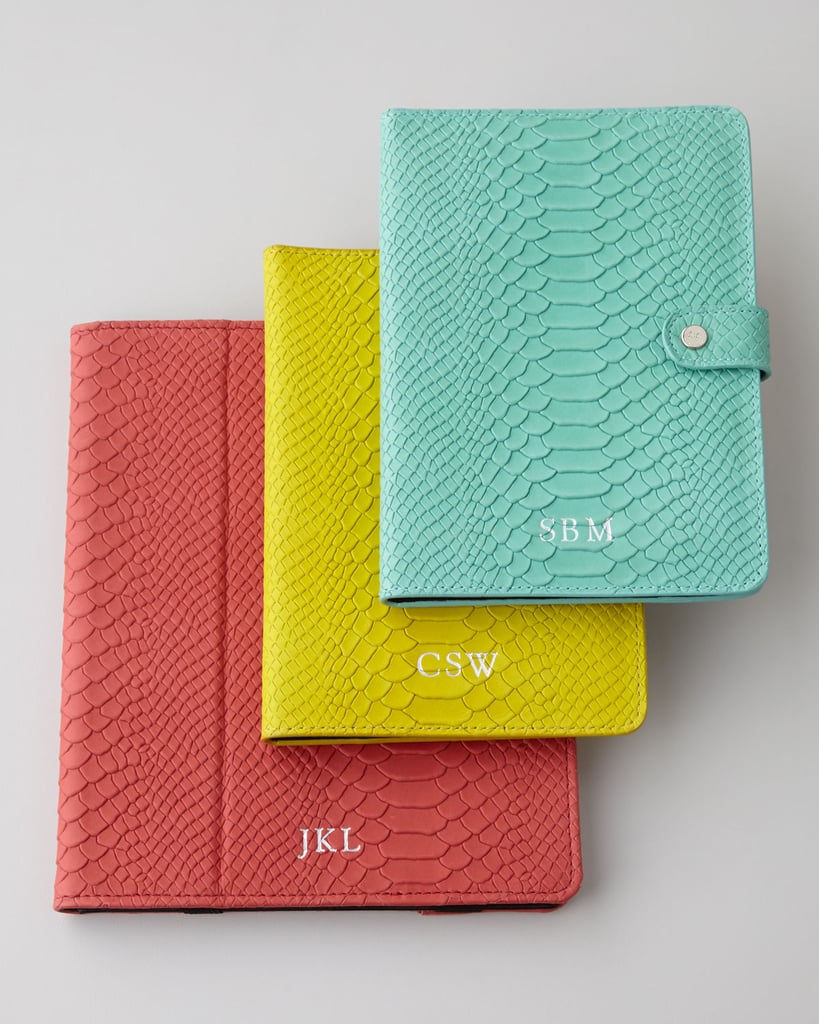 Tech-loving guys surely won't balk at making sure your gadgets are well protected. An accessory-lover will like the punchy color and monogram of this snap-shut style [11] ($115).
Schutz Lace-Up Erlene Heels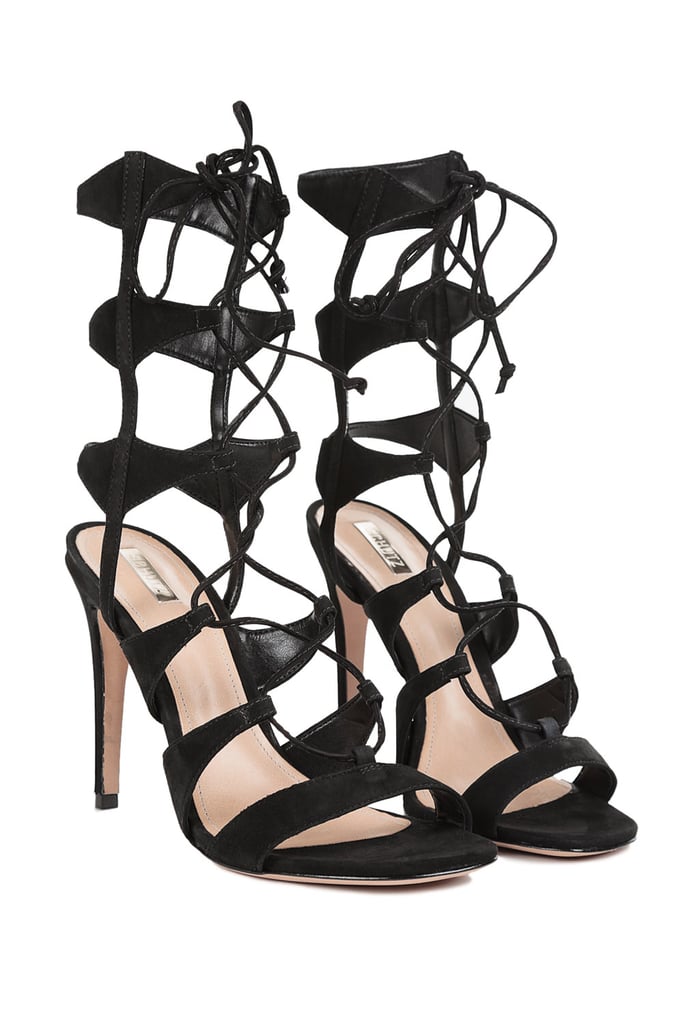 For the majority of women, shoes are always a welcome gift. Schutz's sexy calf-high sandals [12] ($220) are a unique style that'll turn heads everywhere.
Gunnard Five Golden Rings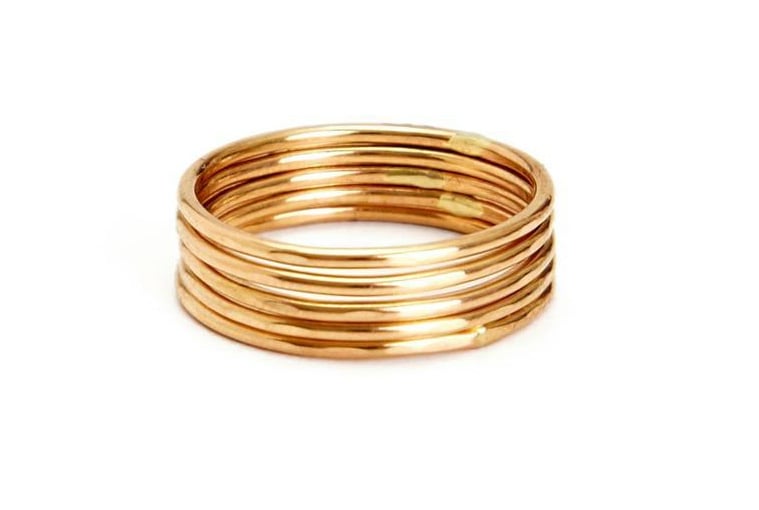 The minimalist who would prefer a subtle band over a massive cocktail ring will love the stacked look of this set of five [13] ($80).
Rebecca Minkoff Red Mason Wallet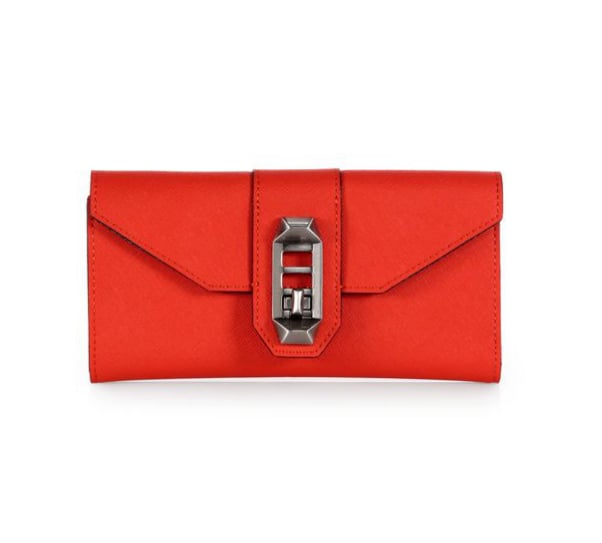 A wallet, the most practical of everyday accessories, needn't be boring. Any girl will love a bright red style [14] ($95) floating around in her bag.
Christian Louboutin Rizzoli Book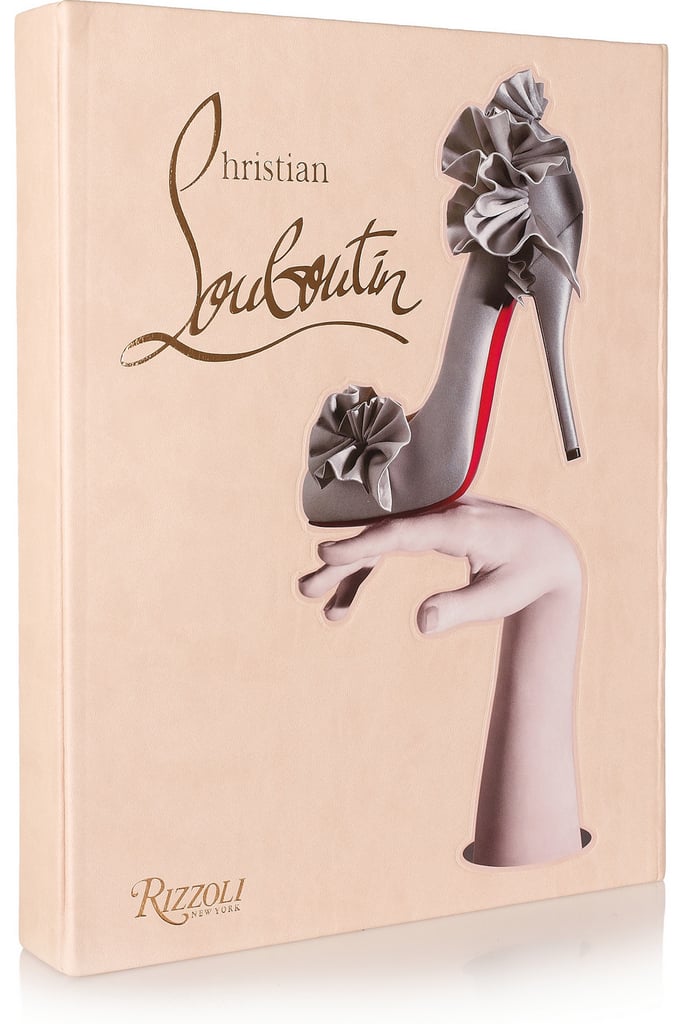 If asking your guy for a pair of red soles is too much at the moment, consider the next best thing: a coffee-table tome [15] ($150) dedicated to all things Louboutin.
Free People Marida Heart Earrings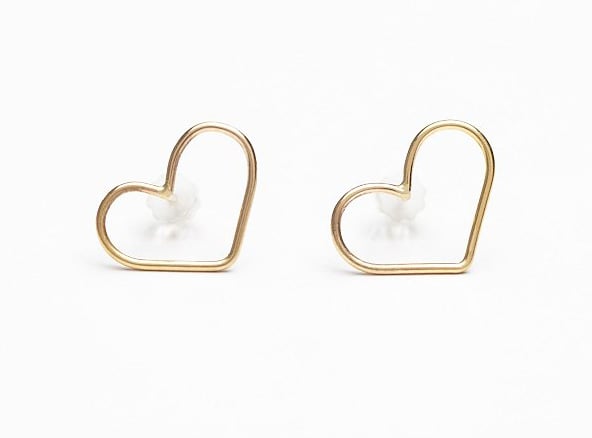 Heart jewelry doesn't have to be cheesy! These wire earrings [16] ($50) are sweet but subtle enough to work in the office.
Kate Spade Saturday Gray A Satchel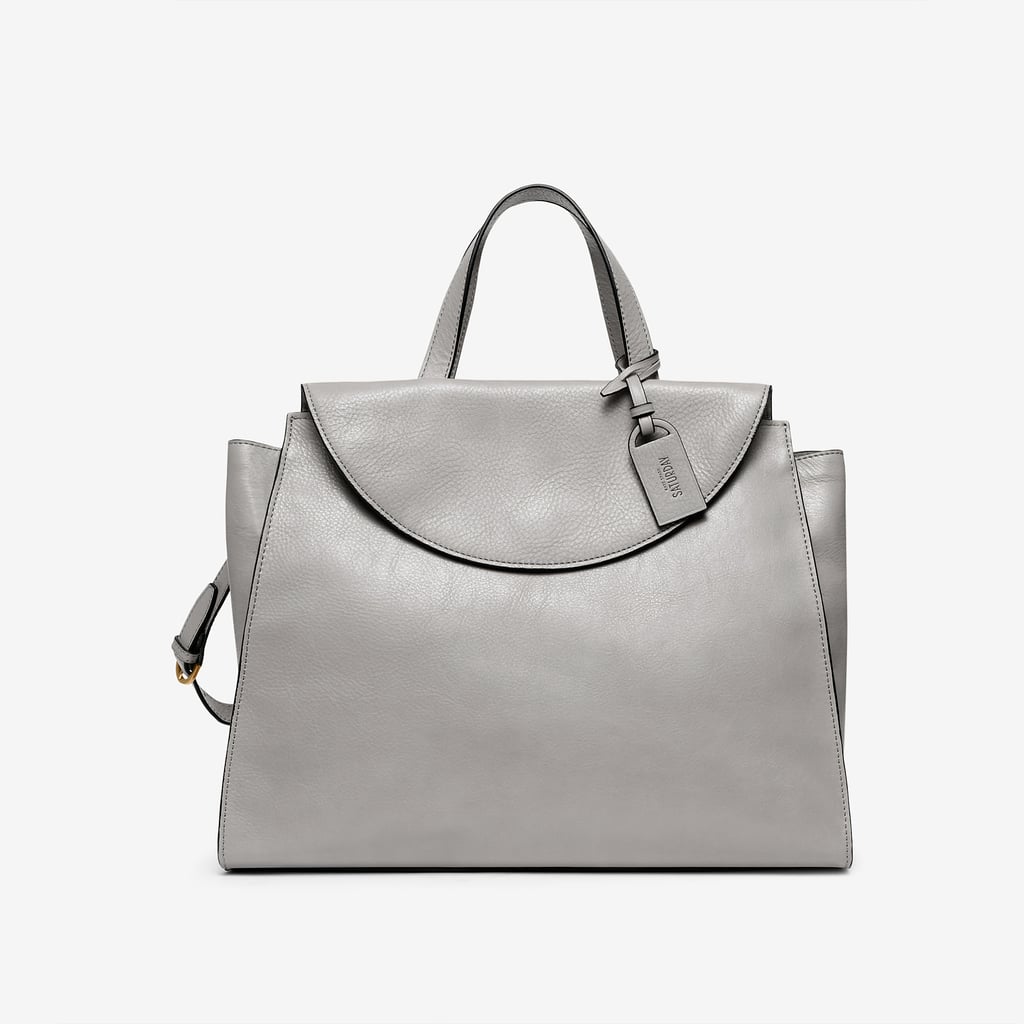 How can someone argue with a gift you'll use every day? This medium-sized satchel [17] ($250) is about to be your new favorite work bag.
Sarah Chloe Monogrammed Signet Ring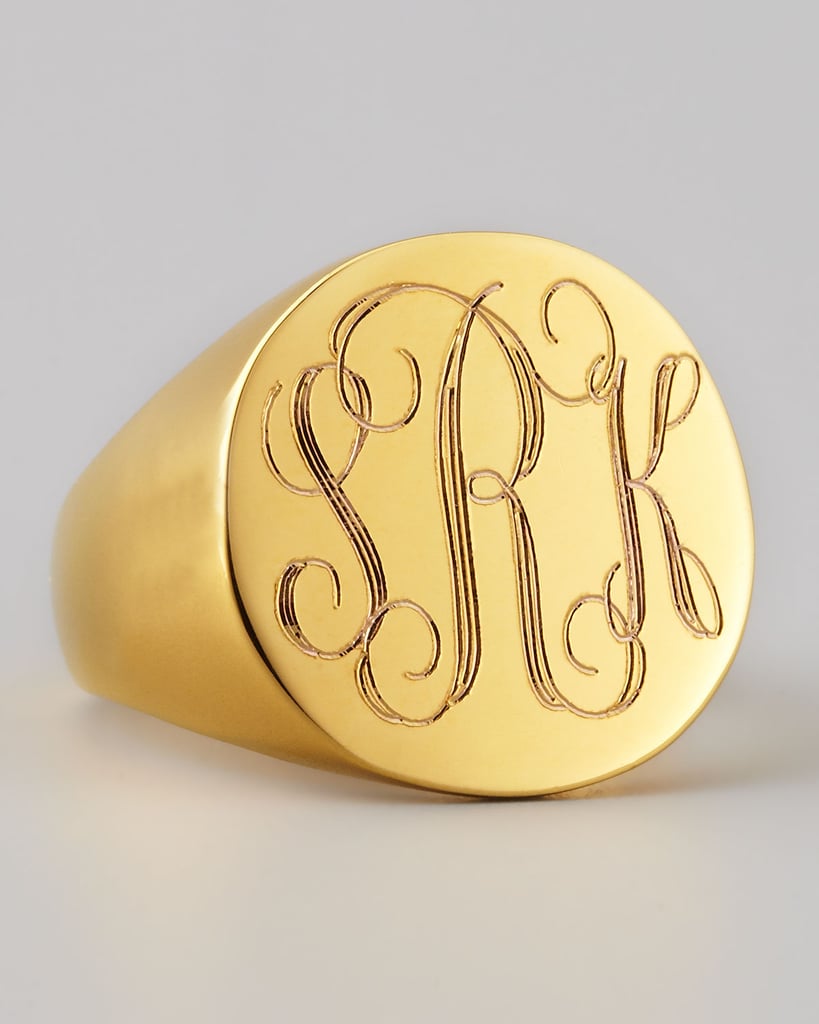 A ring box on Valentine's Day doesn't have to be that kind of gift. Instead, a monogrammed signet ring [18] ($169) is a classic that's sure to be worn constantly.
Tibi Black and White Leopard Print Skirt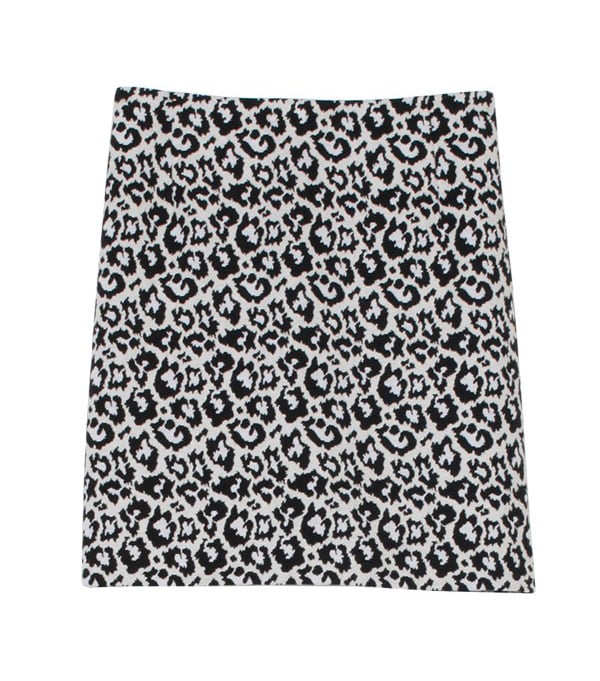 The best rule of thumb when clothes-shopping for a girl? Buy her anything Beyoncé's ever worn [19]. The pop star rocked this Tibi mini [20] ($198), and we were sold.
Marc by Marc Jacobs Logo Plaque Watch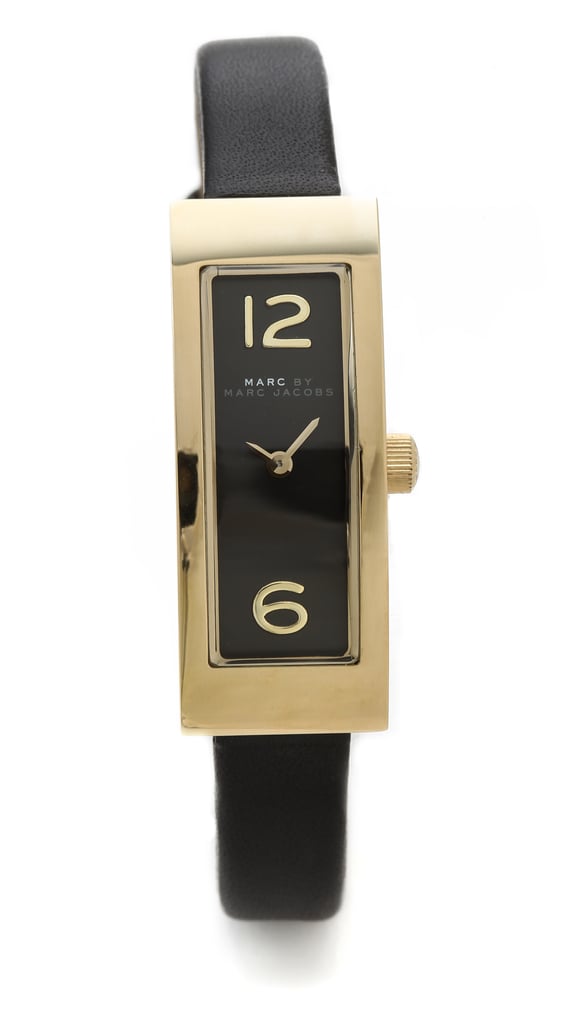 A sleek watch [21] ($200) will add instant polish to a look and is the most appropriate sort of accessory to rock at the office.
Proenza Schouler Credit Card Holder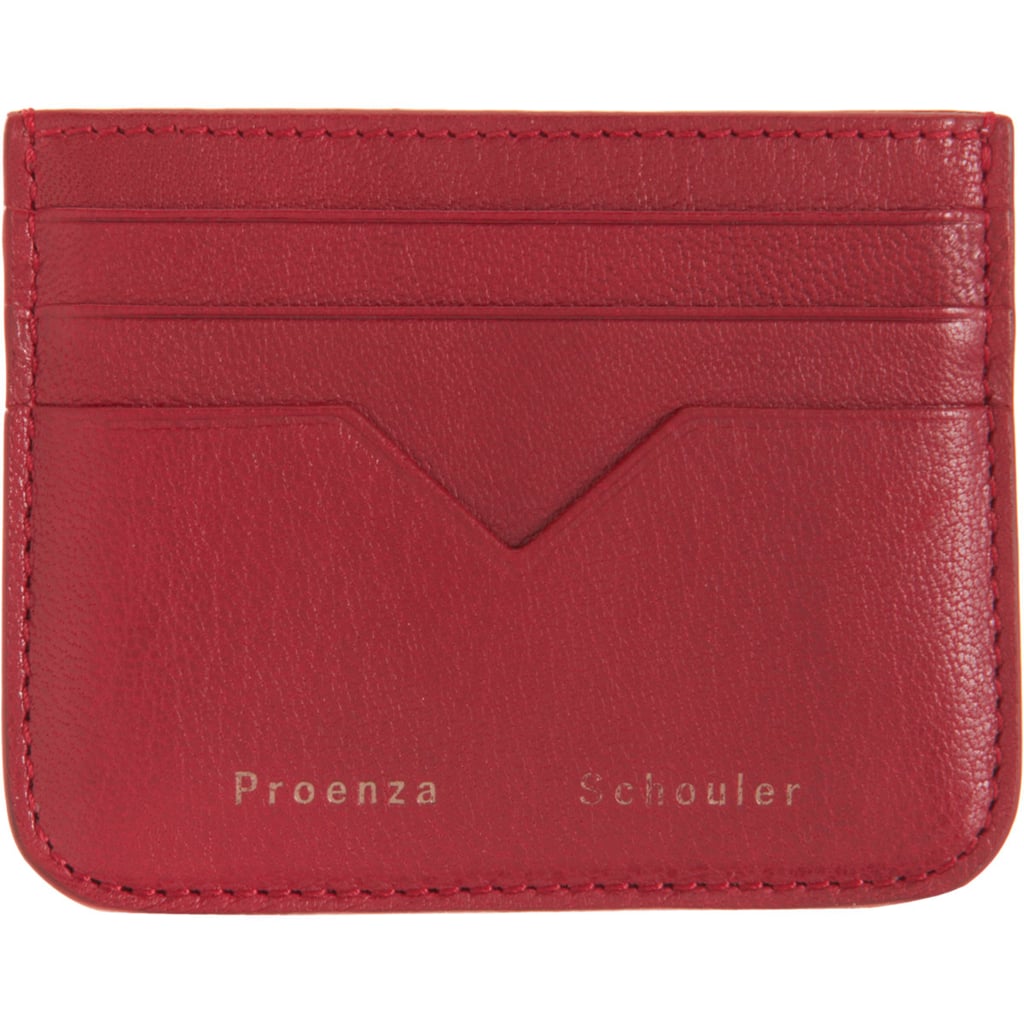 Treat a label-lover without destroying your bank account by searching for a small leather good that's used every day. Case in point? Proenza Schouler's handy card holder [22] ($175).
Stella McCartney Knickers of the Week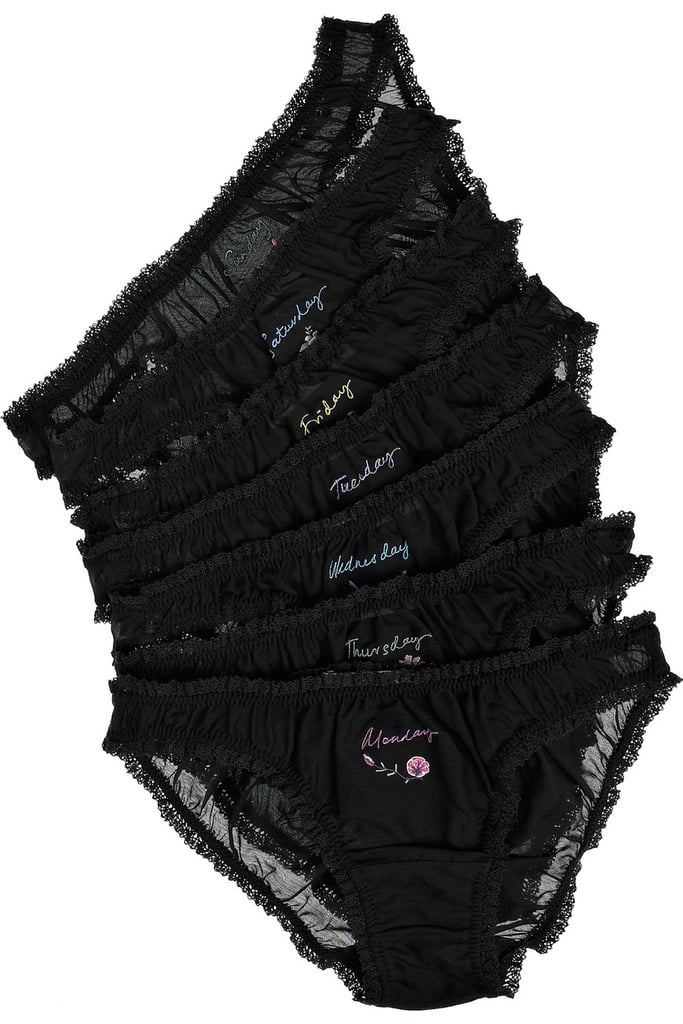 The girl who loves to laugh will appreciate Stella McCartney's throwback set of sexy sheer panties [23] ($195) that come embroidered with every day of the week.
Tory Burch Leather and Chain Wrap Bracelet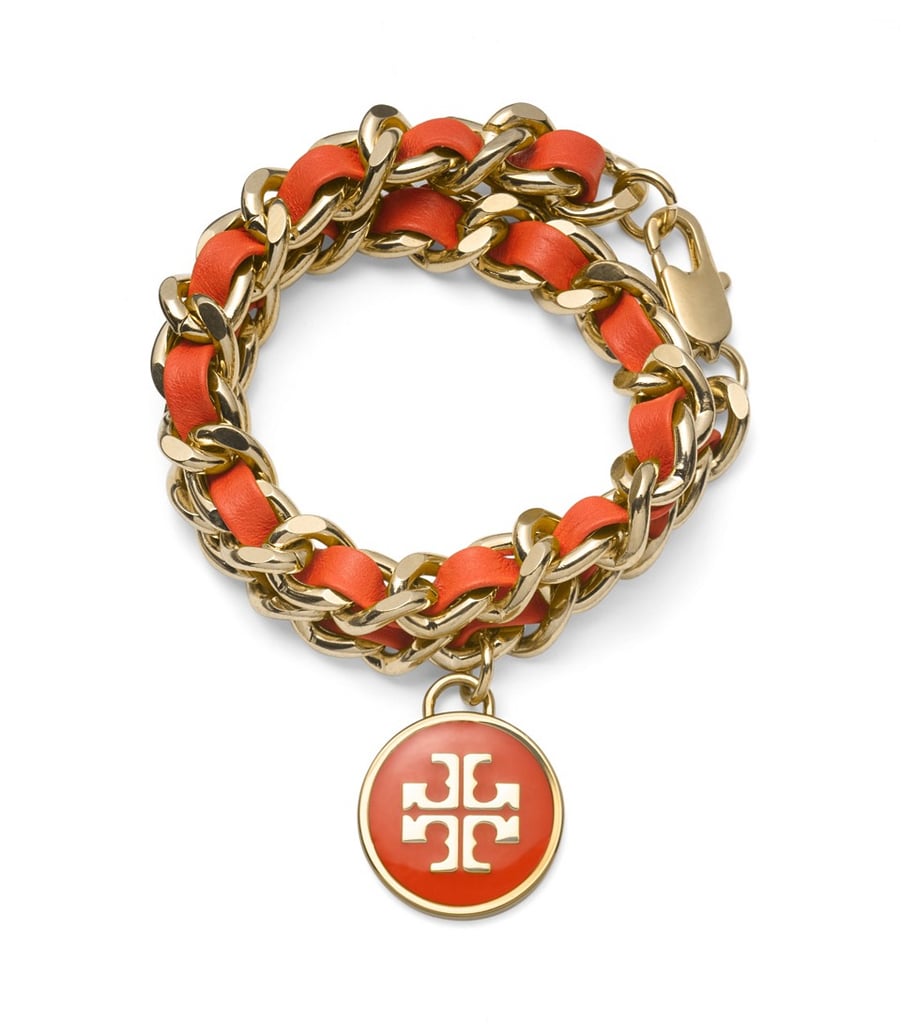 The Tory Burch fan will adore a luxe chain and leather bracelet [24] ($135), whether she plans on wearing it daily or breaking it out on special occasions.
Madeleine Thompson Hot Pink Cashmere Beanie
For loves who live in a cold climate, a bright Winter hat is just the pick-me-up she might need. Hope to be spoiled with a sinfully soft hot-pink cashmere style [25] ($135).
Warby Parker Everett Sunglasses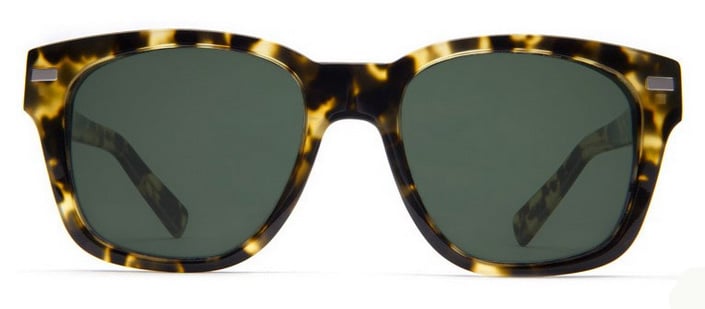 Guys might not understand it, but a girl can never have too many pairs of sunglasses. This oversize tortoiseshell pair [26] ($95) is guaranteed to fit any face shape.