Veda x Madewell Leather Jacket
Madewell and Veda Collaborate For the Leather Jacket of Our Dreams
Like us on Facebook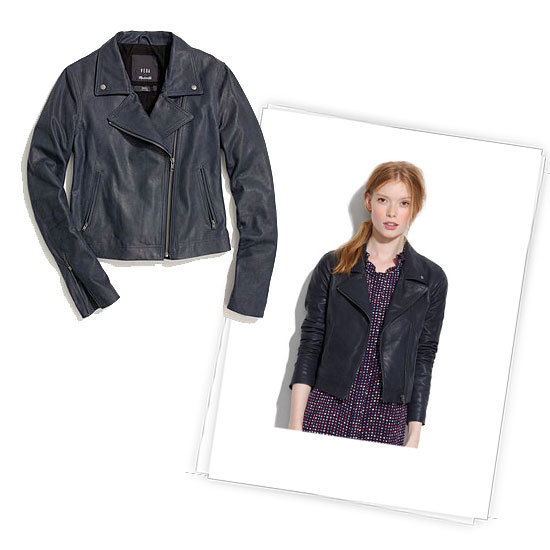 The piece:
Veda x Madewell Leather Moto Jacket
The investment: $550
Why it's worth it: This jacket is like that very cool friend who knows all the amazing restaurants, best places to shop, and coolest, hippest hangouts, personified. In fact, it's the jacket that that very cool friend would probably be wearing on your next brunch date, with every other girl eyeing her topper from across the restaurant, coming over just to tell her what a great jacket it is and dying to know where she found it. She'd tell them it's the product of a really awesome collaboration by two of her favorite labels. That Madewell enlisted cool-girl brand Veda to help build the most covetable of leather jackets. They'd "ooh" and "ahh" over just how soft the supple, buttery leather is, and she'd smile and nod politely while everyone else fussed. They'd ask her if it was black or navy, trying to figure out just what that amazing color is. She'd tell them it was actually "midnight," a perfectly unique blend of rich beautiful blues that happens to go with everything. Then the girls would thank her profusely, all the while plotting to gobble up their own brunch and get as quickly as possible to Madewell to snap up that jacket, too. But that doesn't have to be your friend; that could be you.