ADVERTISEMENT ( more slides)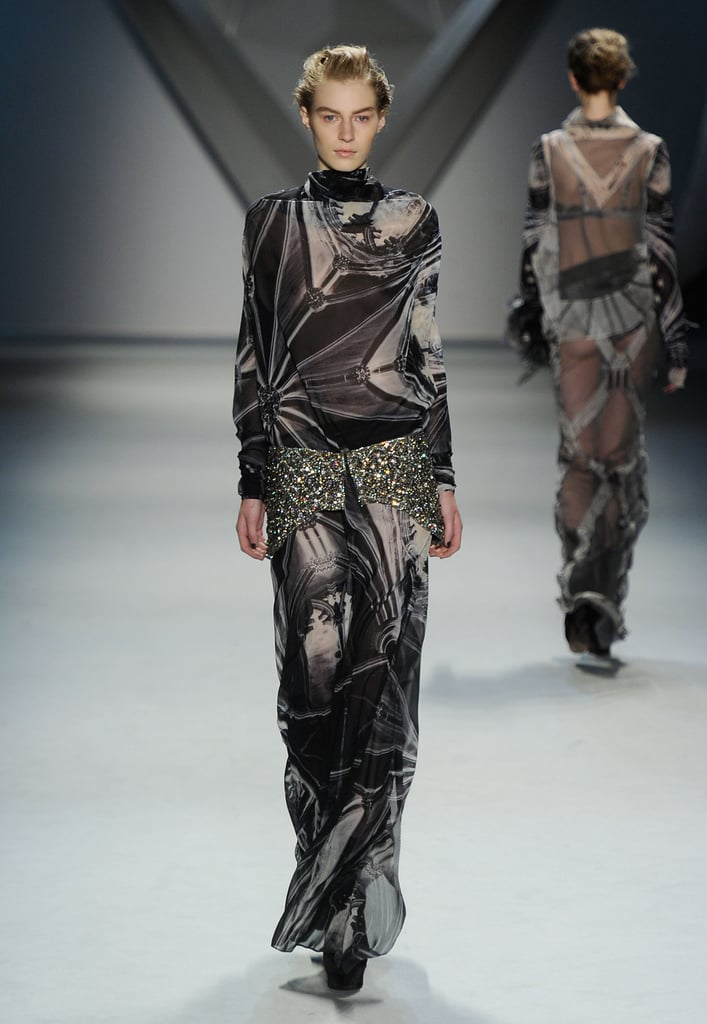 >> Vera Wang's Fall 2012 collection was an ode to gray and an exercise in contrast. Whisper-weight sheers — Wang's fabric of choice since last Spring — were a focal point again this season, but this time around they were tempered with architectural pieces in wool and bouclé. There were also bursts of orange to juxtapose murky hues and superlong layers to soften sculptural, boxy shapes.
br>
It was an intriguing assortment, but aside from some really dynamite outerwear, there was little here that could live in the real world. Nevertheless, we all know Wang is capable of making clothing that women adore — she's spent the better part of two decades proving it — so if she wants to flex an experimental muscle once in a while, so be it.