Even as die-hard fashion fans, when we take stock of our closets, we know there are some trends that just might not make it through to the next season. That's never been the case with our white button-down shirts — we can say with some confidence that this piece will be around forever.
With that said, you can never have too many ways to wear it — and who better to inspire a wardrobe refresh than six street style pros? Just scroll through for your next outfit idea.
Add Interest to Layers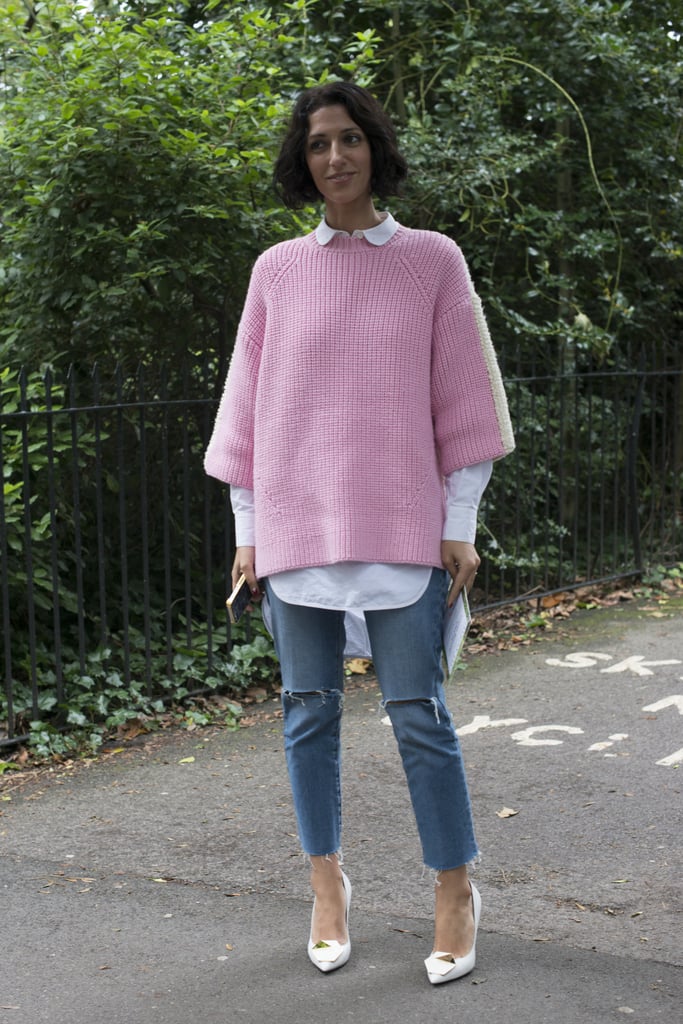 Why let your sweater have all the fun? Let your white shirt hang out, too. No need to cover up the sleeves and hemline; the difference in length adds interest while still feeling easy.
Go For Absolute Polish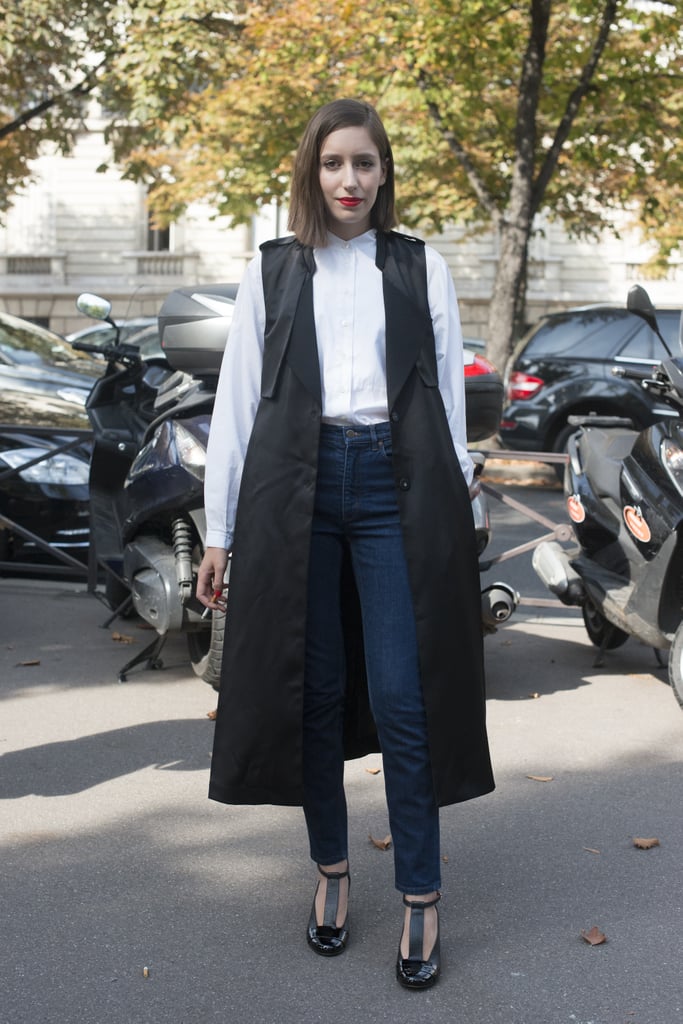 Buttoned to the top and tucked into lean, high-waisted jeans, the button-up becomes completely polished — even more so when you top it all off with a sleeveless trench or blazer.
Dress Up Jeans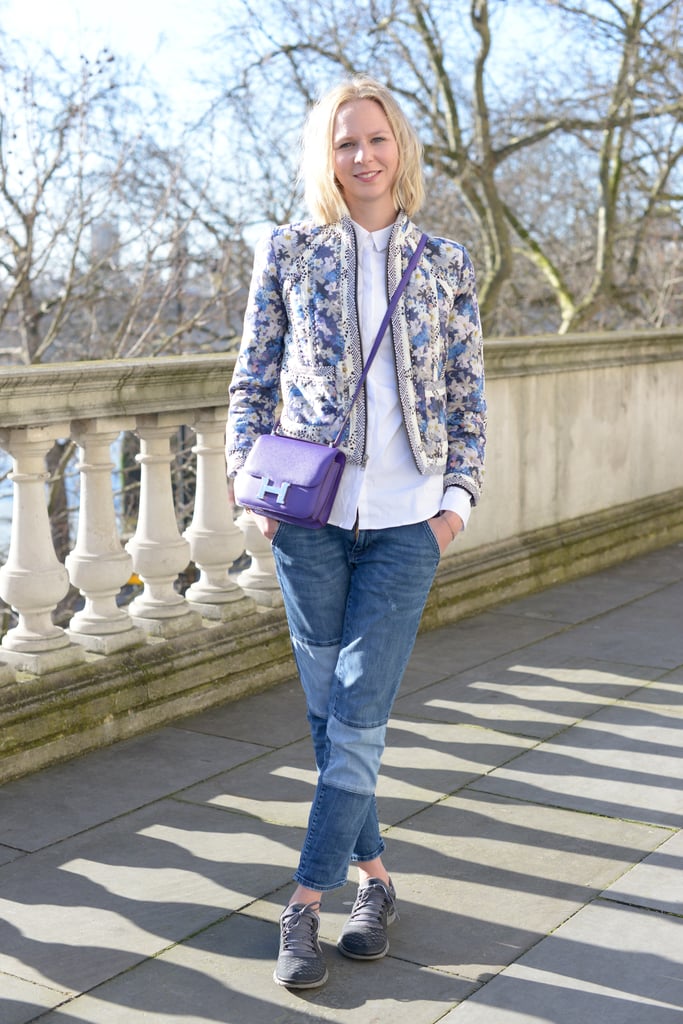 What better to use as a springboard for a standout print than a traditional button-up? The patterned jacket pops on top, while underneath the look is still pulled together. From there, adding relaxed denim and a pair of sneakers doesn't feel quite so casual as it would with your t-shirts.
Balance Out a Print
The classic blouse is the perfect way to top off a pair of bold-print bottoms and a bright pair of flats. The effect is easy and elegant, not completely trend-driven — you could take this look from season to season.
Keep It Casual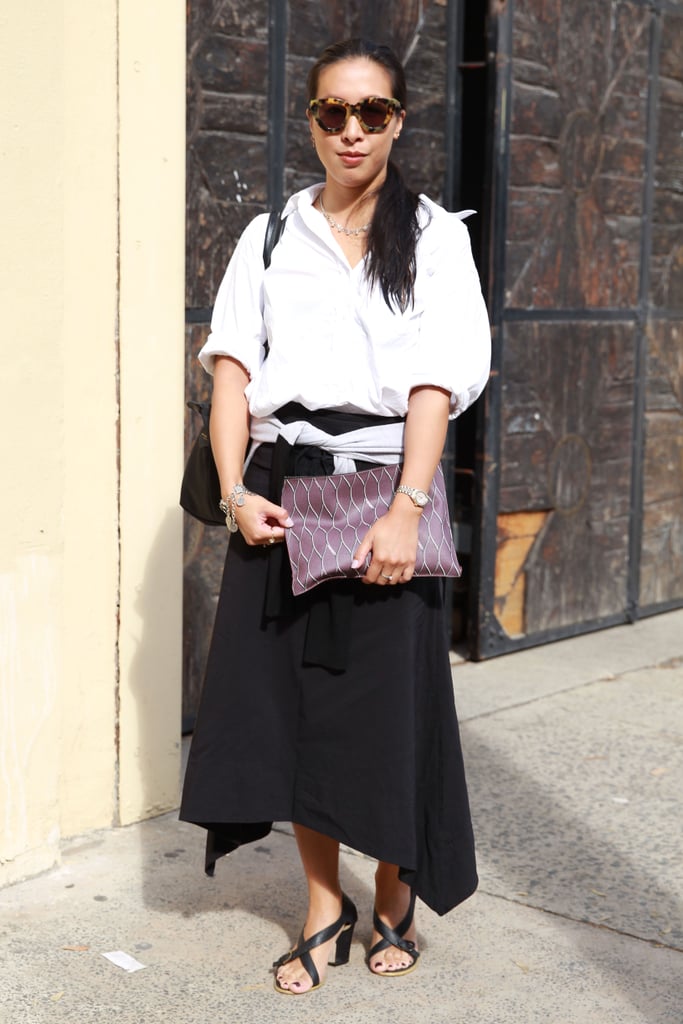 We love the unfussy feel of a men's shirt with the sleeves rolled up and collar open. But we love it even more when it's juxtaposed against a full skirt and sandals for an easy daytime style.
Play Up Your Ladylike Side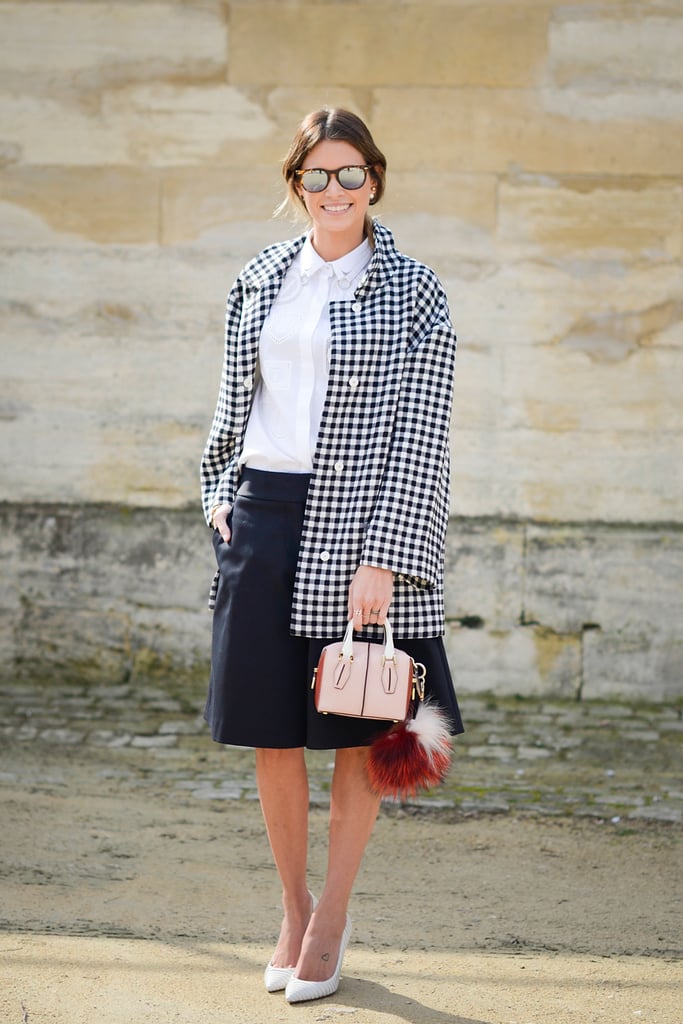 Helena Bordon's spin on the ladylike staple is lovely, thanks to a patterned overcoat and classic pumps. She keeps the look prim and proper with her shirt buttoned right up to the top.