If you've picked out your wedding [1] dress, your shoes, and even your bridal hair and makeup, there are only a couple of last details (as far as your look goes!) to obsess over, namely the jewels. Do you opt for statement pieces? Delicate add-ons? A touch of something blue [2]? And what will it all look like when you put on the veil, the rings, the shoes [3]?
While we don't have a crystal ball to tell you exactly what you'll look like on your wedding [4] day, we can offer a few suggestions. Based on these real weddings, we've curated 26 gorgeous ways to wear your wedding jewelry. Some are truly traditional, others are a bit whimsical, and some completely unexpected. But how you'll wear yours is entirely up to you. Soak up the inspiration when you scroll.
Deliver some high shine
Don't be afraid to go big with your earrings, especially when your necklace keeps you from adding on a big necklace.
Photo by Cluney Photo [5] via Style Me Pretty [6]
Layer your bracelets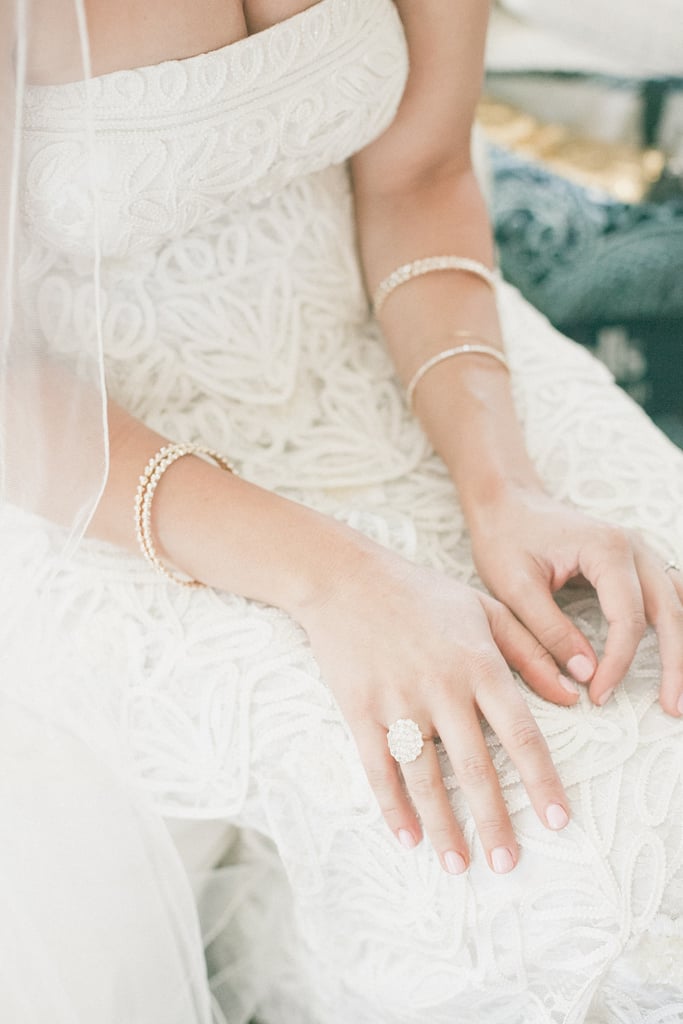 Just like an arm party, curate a set of delicate bracelets that complement each other.
Photo by one love photography [7] via Style Me Pretty [8]
Pile on the jewels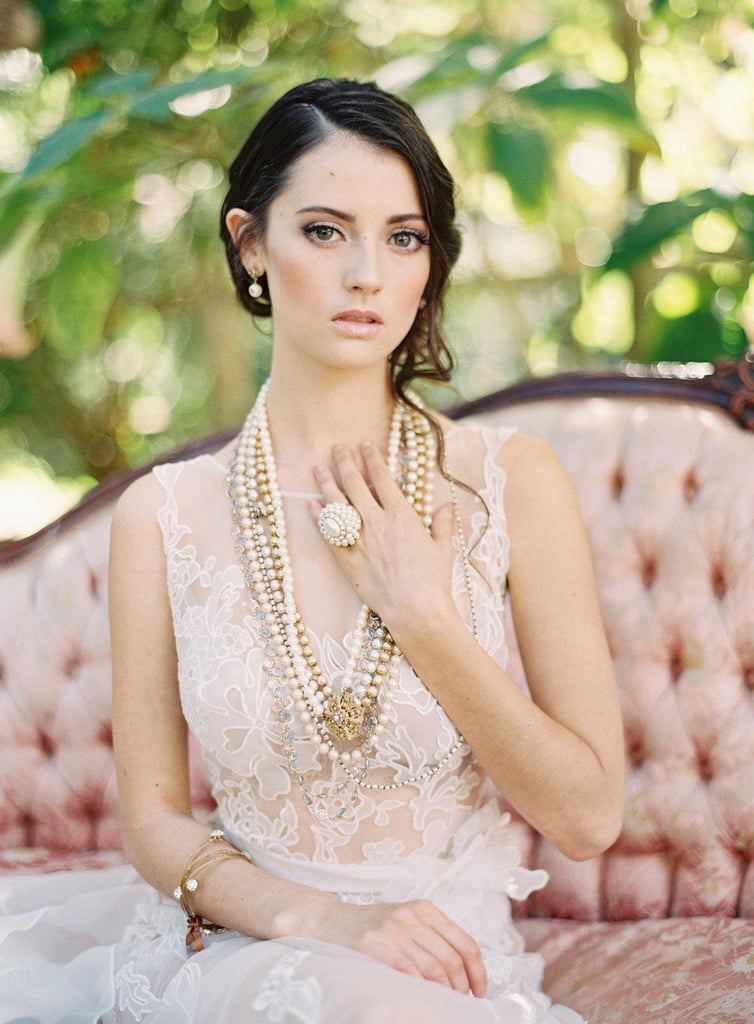 Adding layers of pearls, a cocktail ring, and pretty drop earrings furthers the romantic vibe.
Photo by Kurt Boomer [9] via Style Me Pretty [10]
Frame your face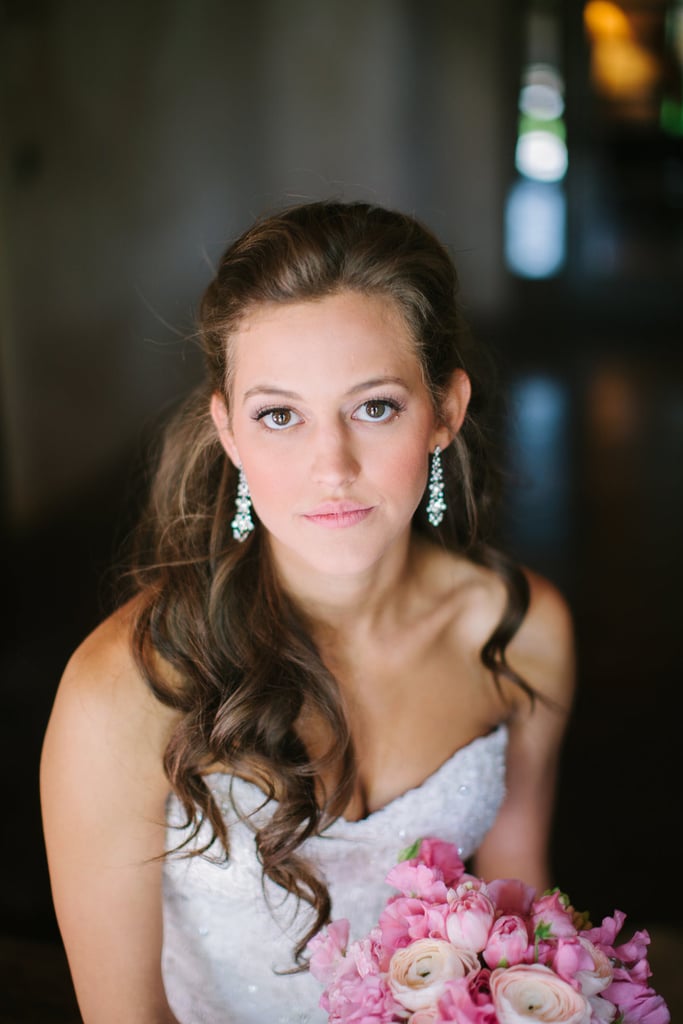 A set of jaw-dropping earrings is the perfect way to draw the attention to you and compensate for any exposed neckline.
Photo by Gina Meola Photgraphy [11] via Style Met Pretty [12]
Opt for a matching set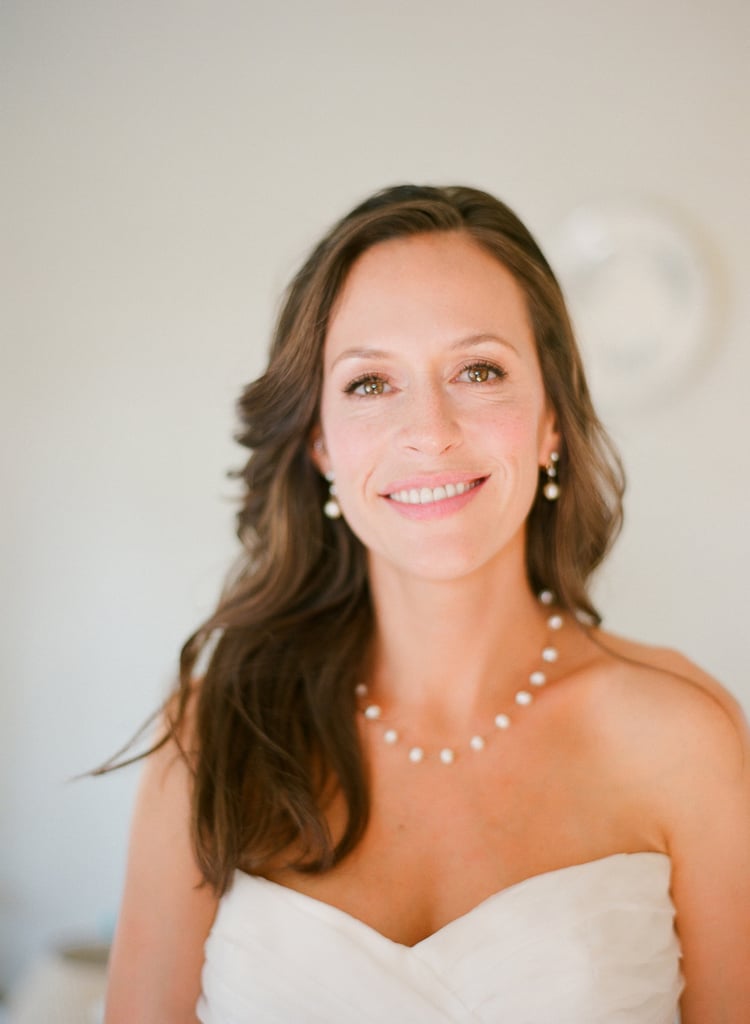 A matching necklace and earrings offers a classically beautiful bridal look.
Photo by Elizabeth Messina [13] via Style Me Pretty [14]
Try adorning your hand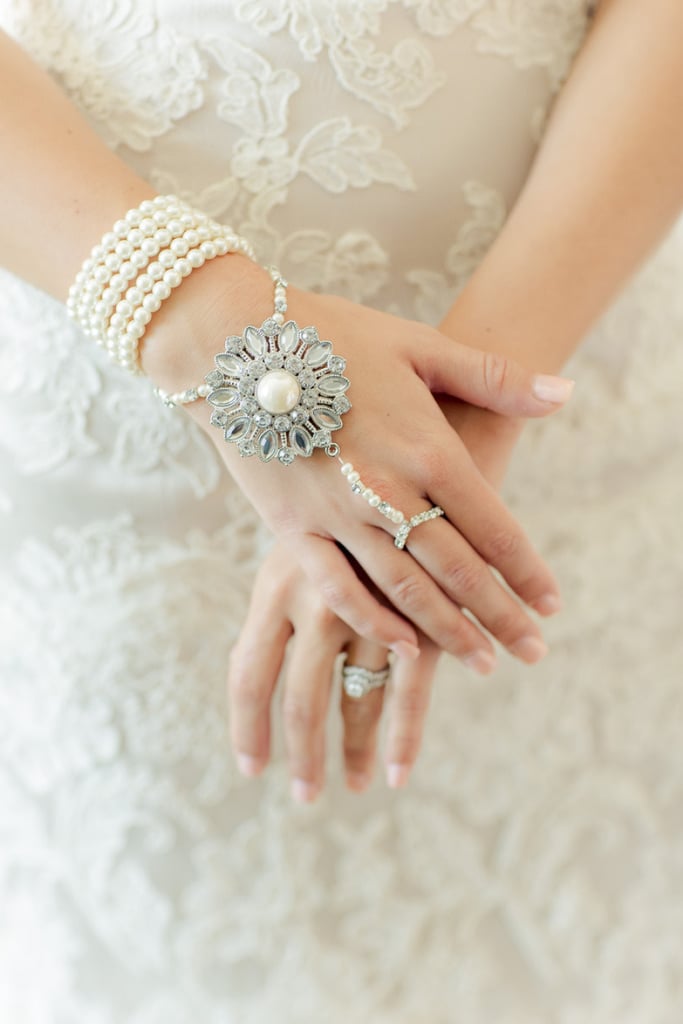 Your hand will be in the spotlight from the ceremony through the reception with everyone admiring your wedding [15] band. Give them something else to look at with a truly unique handcuff.
Photo by Koman Photography [16] via Style Me Pretty [17]
Play off your dress
Capitalize on gorgeous details on your dress, like embroidery or a contrasting hue with jewels that hint at that same palette or similar feel.
Photo by Nataliya Studios [18] via Style Me Pretty [19]
Add your something blue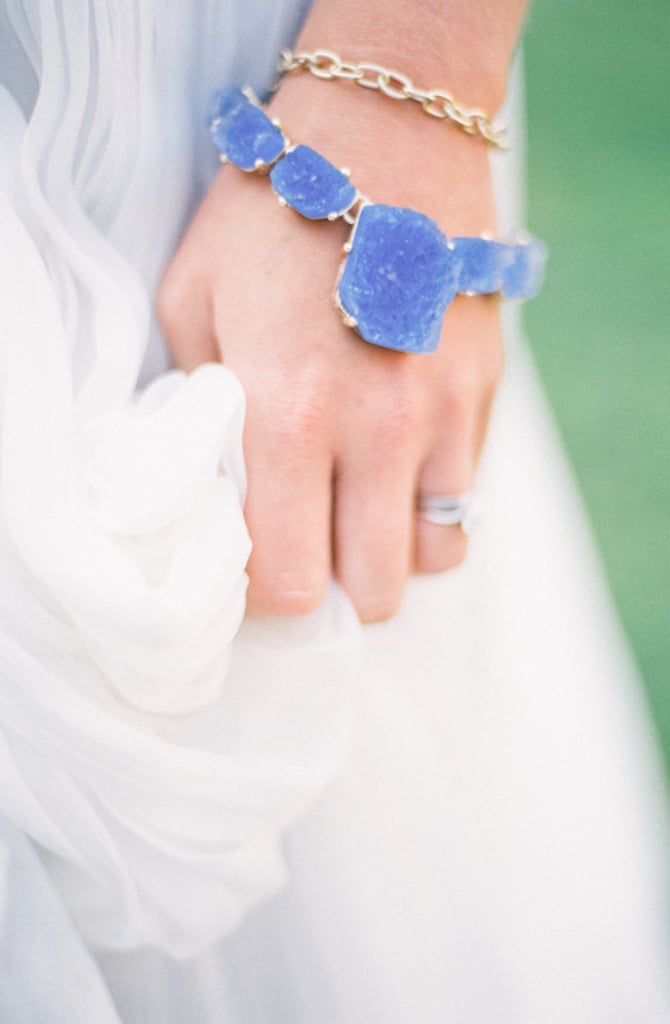 Display your bit of blue [20] where everyone can see it with a cool, cobalt-hued bracelet.
Photo by Taylor Barnes Photography [21] via Style Me Pretty [22]
Opt for delicate shine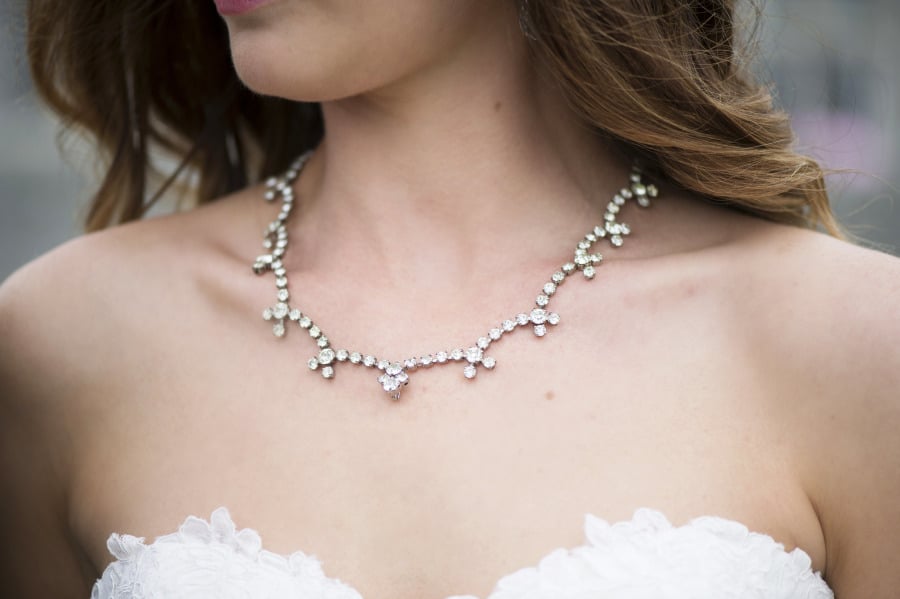 If you're not the statement-necklace wearing type, a delicate bit of sparkle can amp up a bare neckline just as nicely.
Photo by Justin & Mary [23] via Style Me Pretty [24]
Use an accent color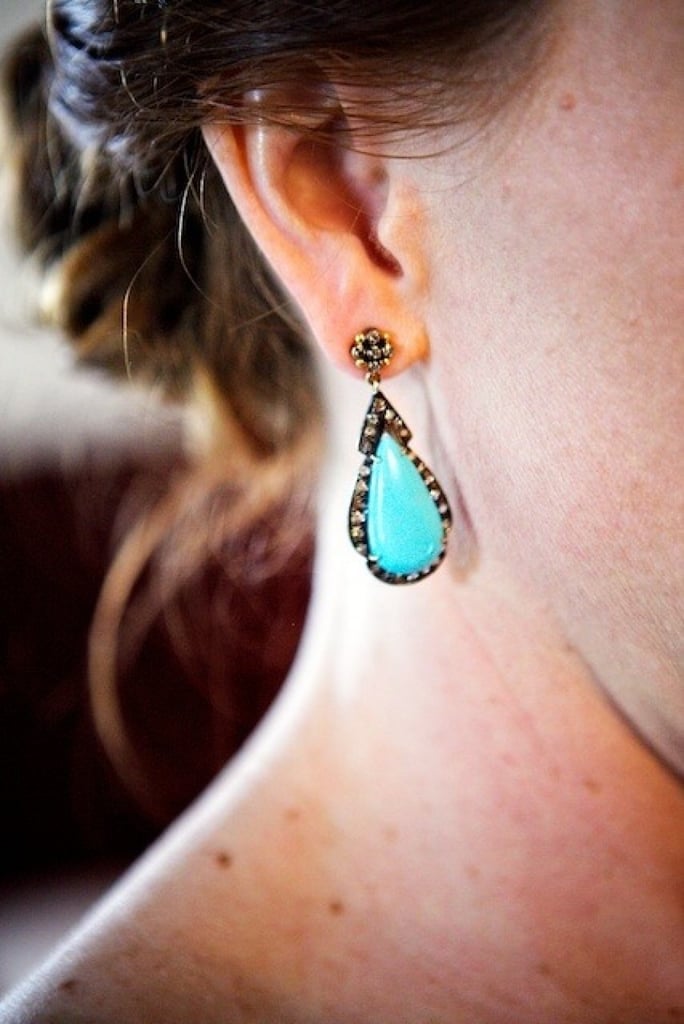 It doesn't have to be blue; feel free to add interest with small pops of color on your earrings or necklace.
Photo by Ashley Garmon Photographers [25] via Style Me Pretty [26]
Go for the eclectic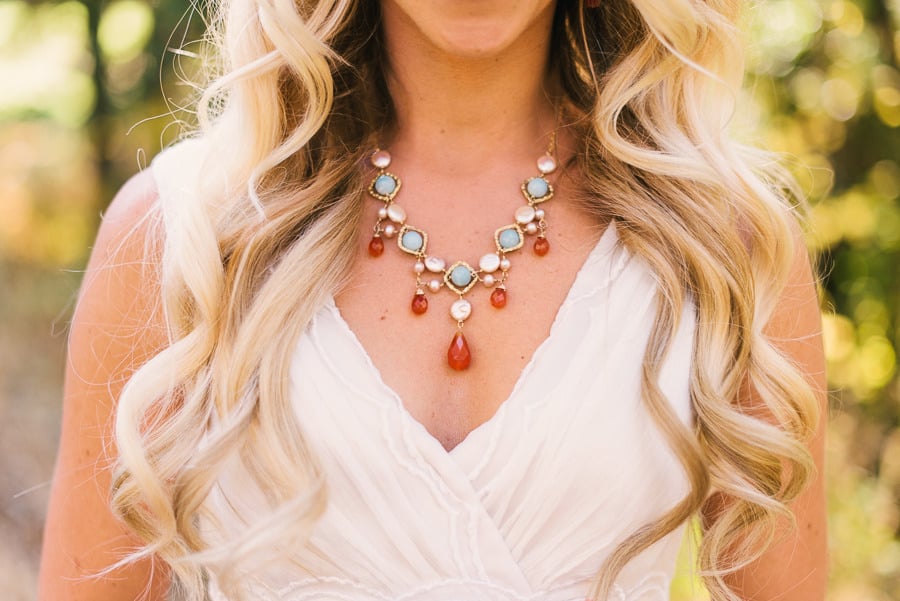 Find a necklace with personality — this one's unique stones make it feel very unusual and special.
Photo by Ken Kienow Photgraphy via Style Me Pretty [27]
Show your personality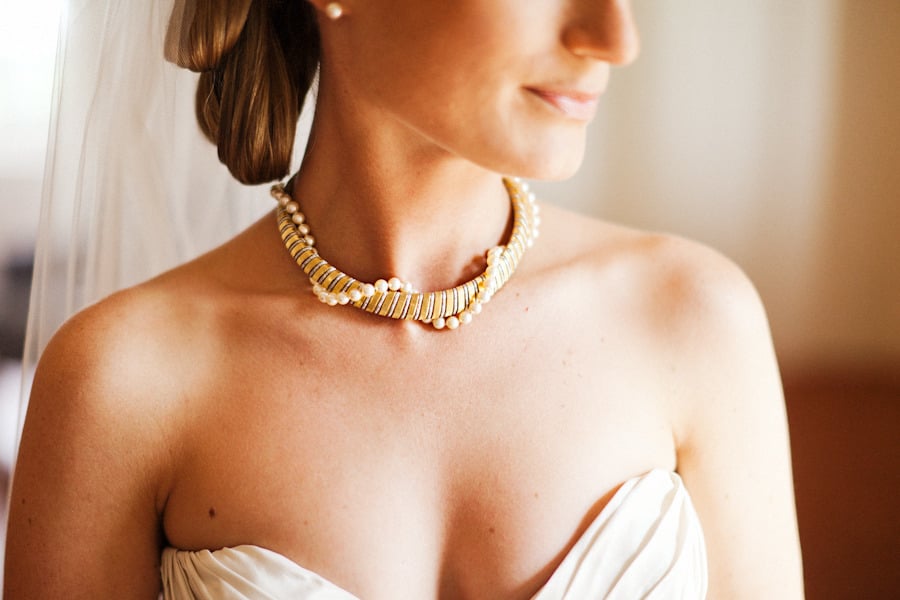 Don't feel like you have to subscribe to the classics just because it's your wedding [28] day and succumb to the traditional bridal pearls, if that's not your thing. Instead, look for pieces with modern updates that speak to who you are.
Photo by Xavier Navarro [29] via Style Me Pretty [30]
Double up on the shine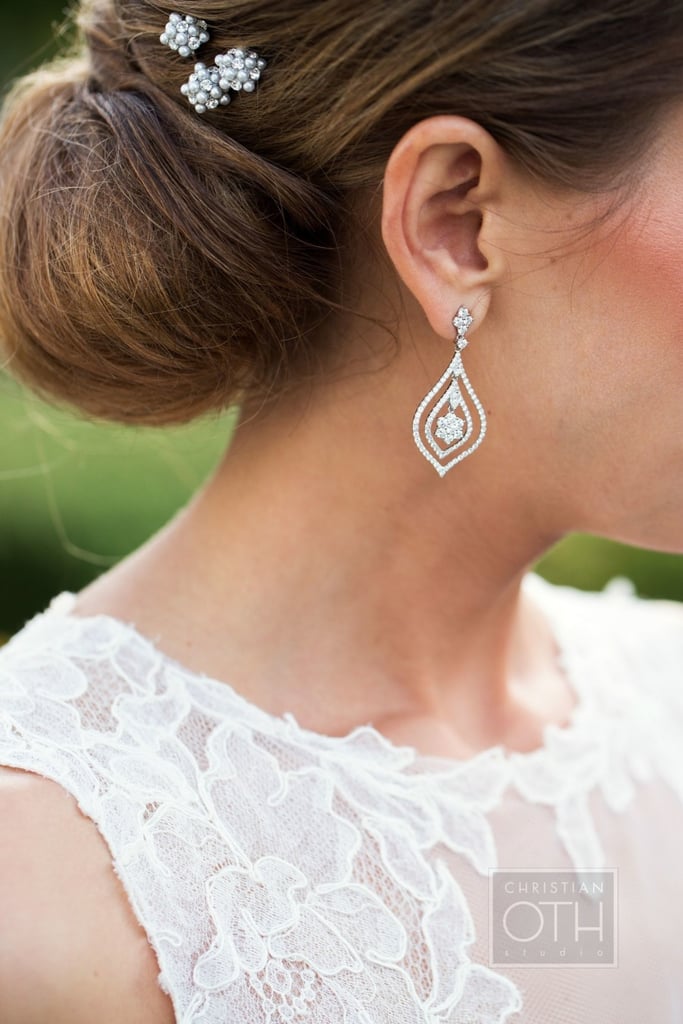 Just because you're wearing a beautiful pair of earrings doesn't mean you can't add hair accessories, too. Play off the same gemstones and metals to coordinate.
Photo by Christian Oth Studio [31] via Style Me Pretty [32]
Know when to go delicate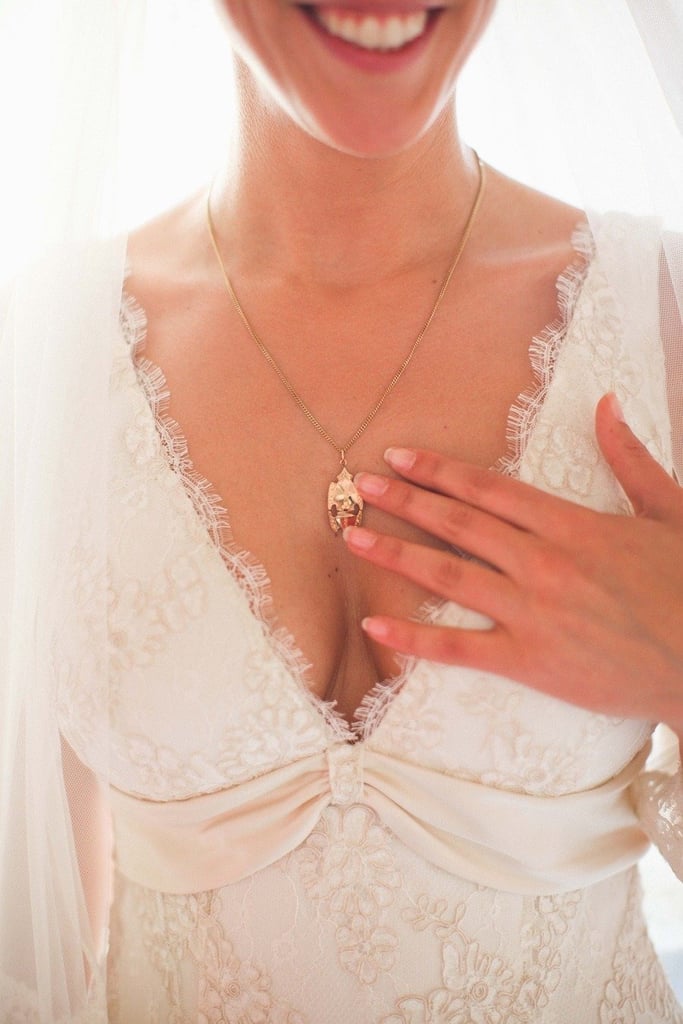 With a precious necklace, a statement necklace would be too much. This bride added a delicate gold piece as the perfect complement.
Photo by Velvetine Photography [33] via Style Me Pretty [34]
Add an element of surprise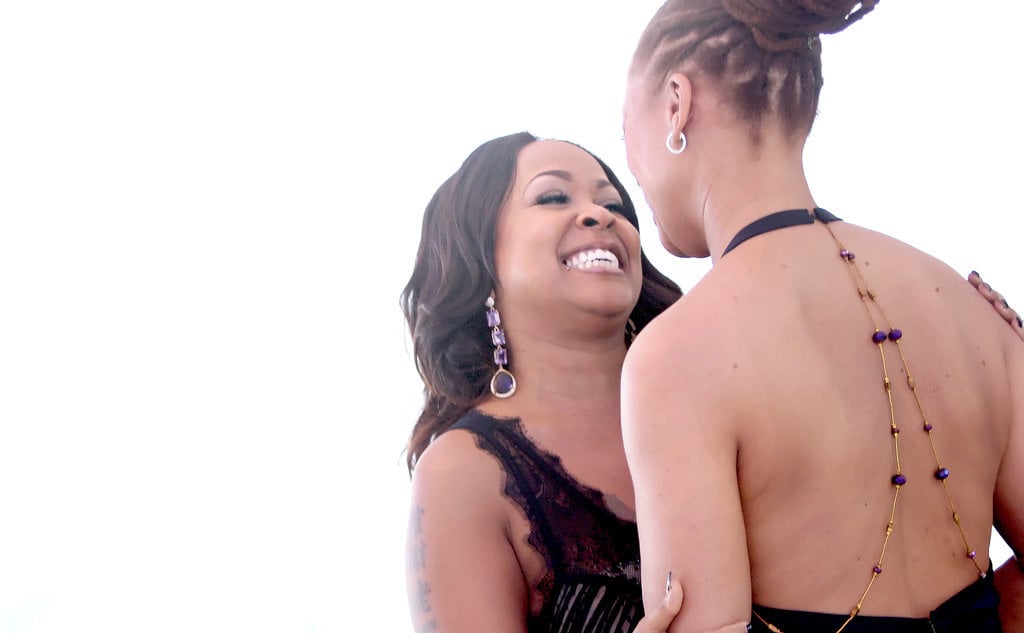 Make use of an open back as a surprising place to wear your jewels.
Source: Frank Amodo Photography [35]
Add a little hidden shine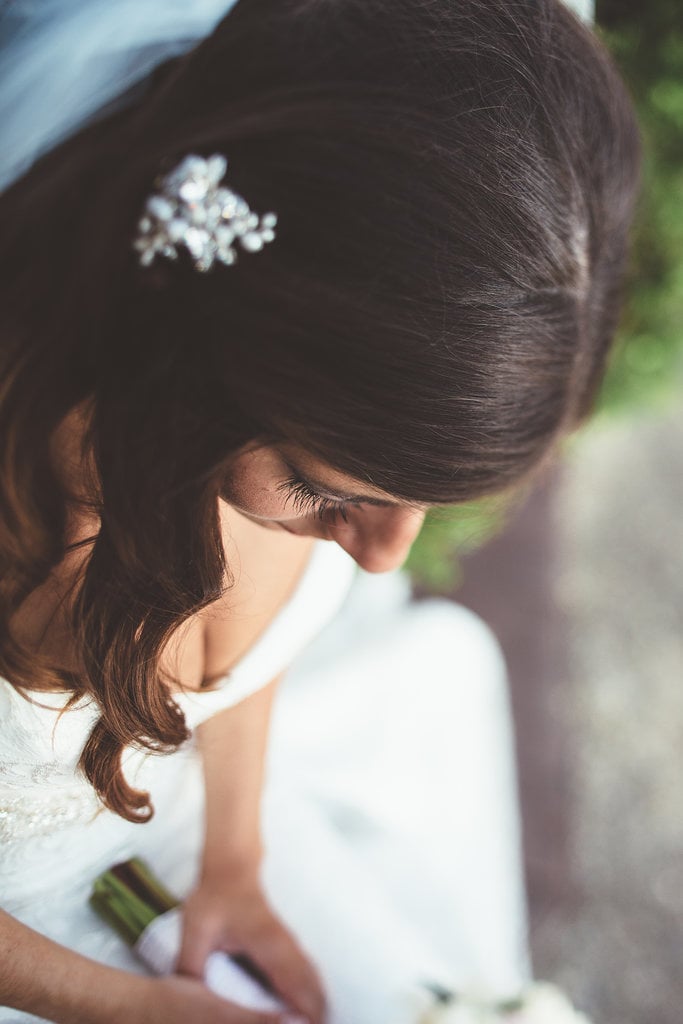 You might not even be able to see how a hair clip affects your bridal style, but when you see pictures, you'll notice just how special that little bit of sparkle made your look.
Source: Greybird Galleries, LLC [36]
Play on tradition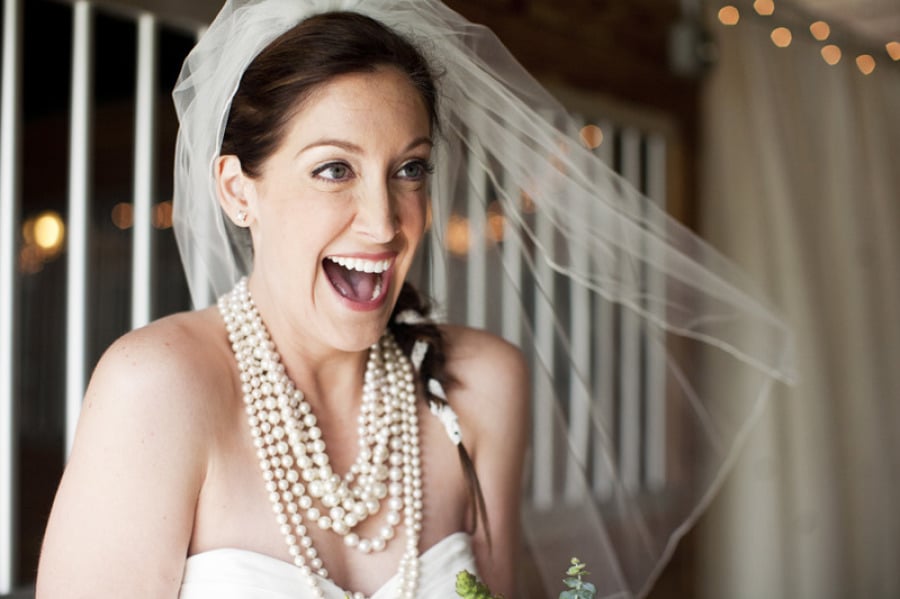 Incite drama with a play on tradition, like embracing a pearl necklace with lots of layers.
Photo by Lauren Wakefield Photography [37] via Style Me Pretty [38]
Add an interesting cuff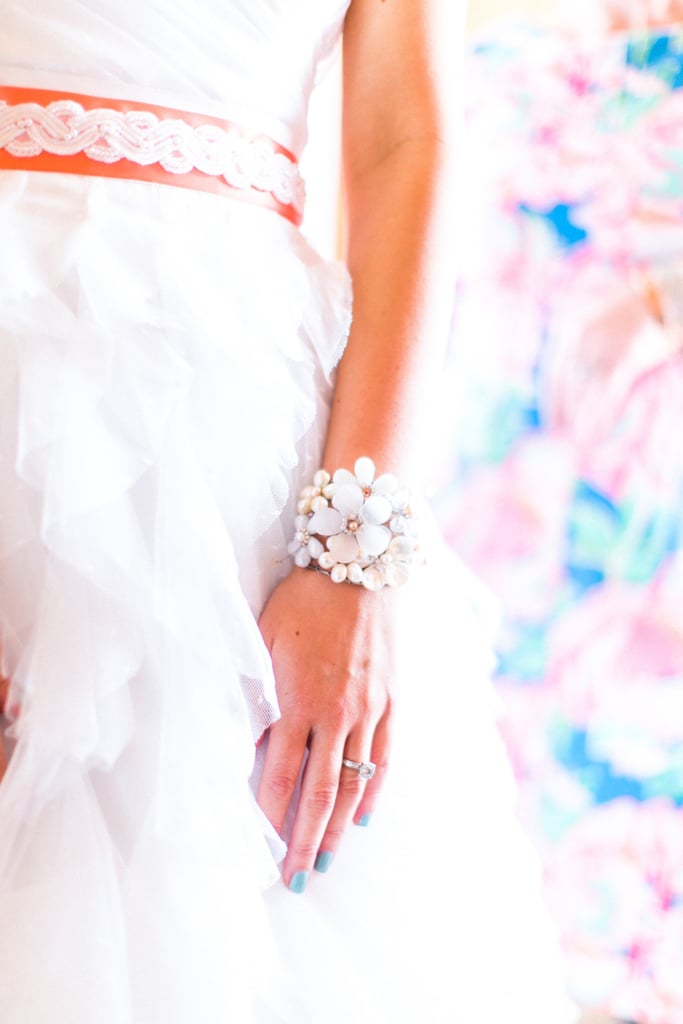 Forgo the typical glitz in favor of a unique add-on, like this floral cuff.
Photo by Stephanie Yonce Photography [39] via Style Me Pretty [40]
Show off your monogram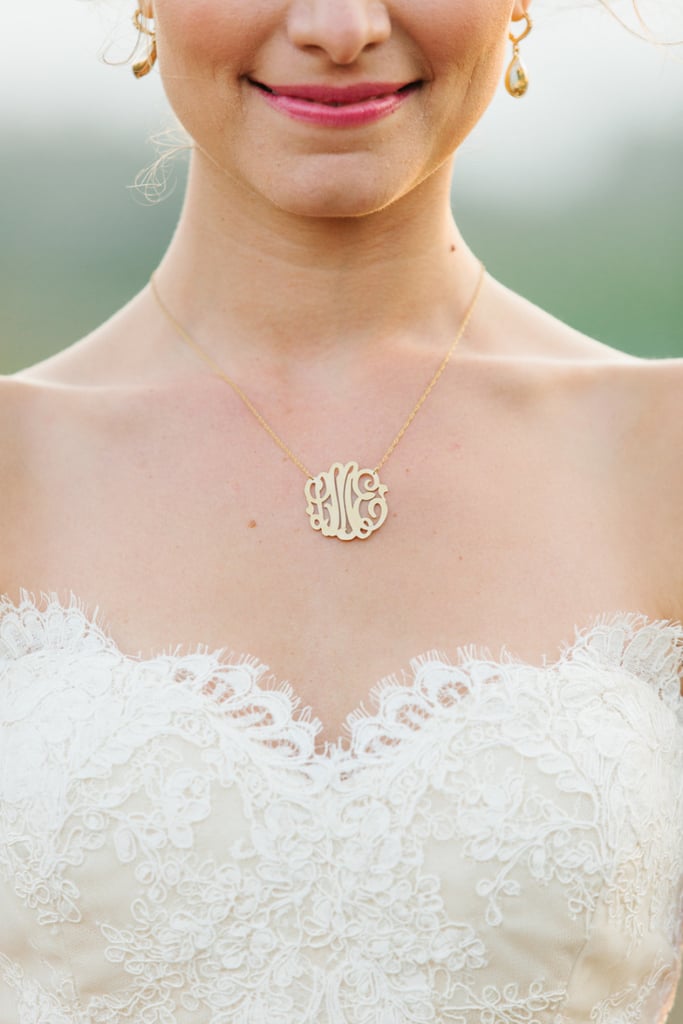 Personalize your jewels with your new monogram — what better way to show it off than on your wedding [41] day?!
Photo by Marianne + Joe At Marianne Wilson Photography [42] via Style Me Pretty [43]
Try something entirely new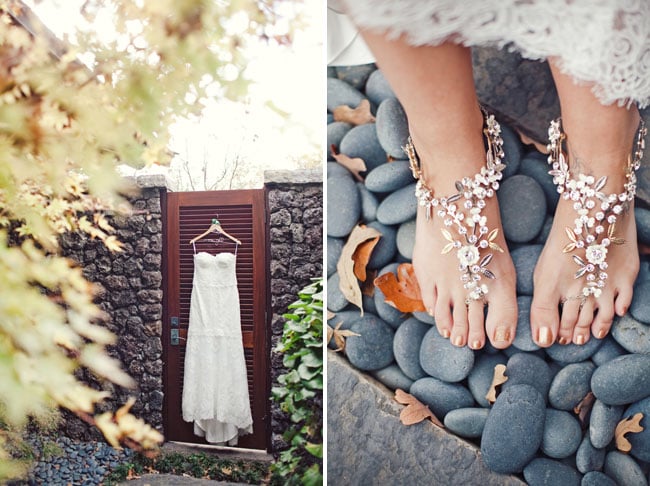 If you've thought about going barefoot, consider this: adorn your feet with pretty jewels, because even when you're barefoot on your wedding [44] day, you should feel special.
Photo by The Nichols [45] via Green Wedding Shoes [46]
Embrace a little color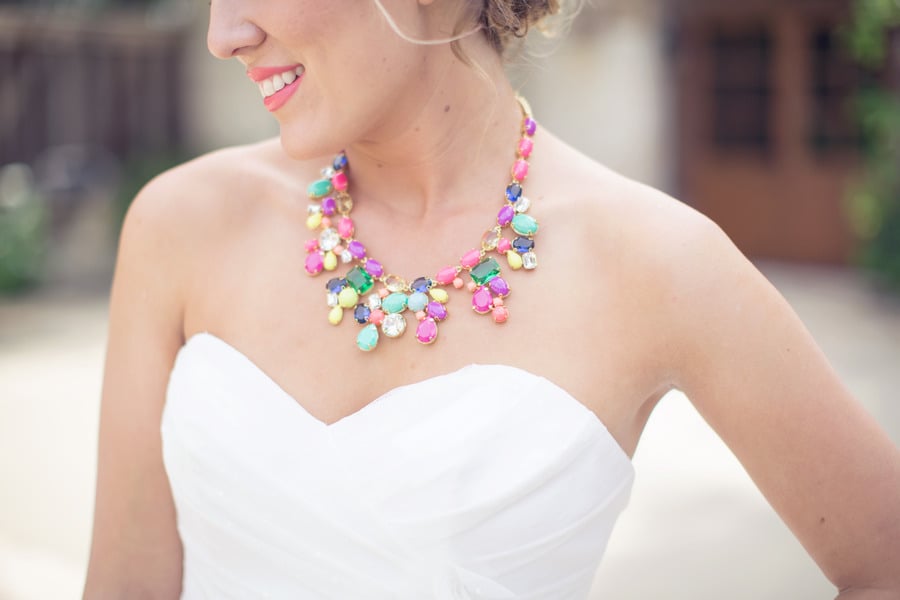 A splash of rainbow hues against your white gown will make the look that much more high impact.
Photo by This Love of Yours Photography [47] via Style Me Pretty [48]
Let the details shine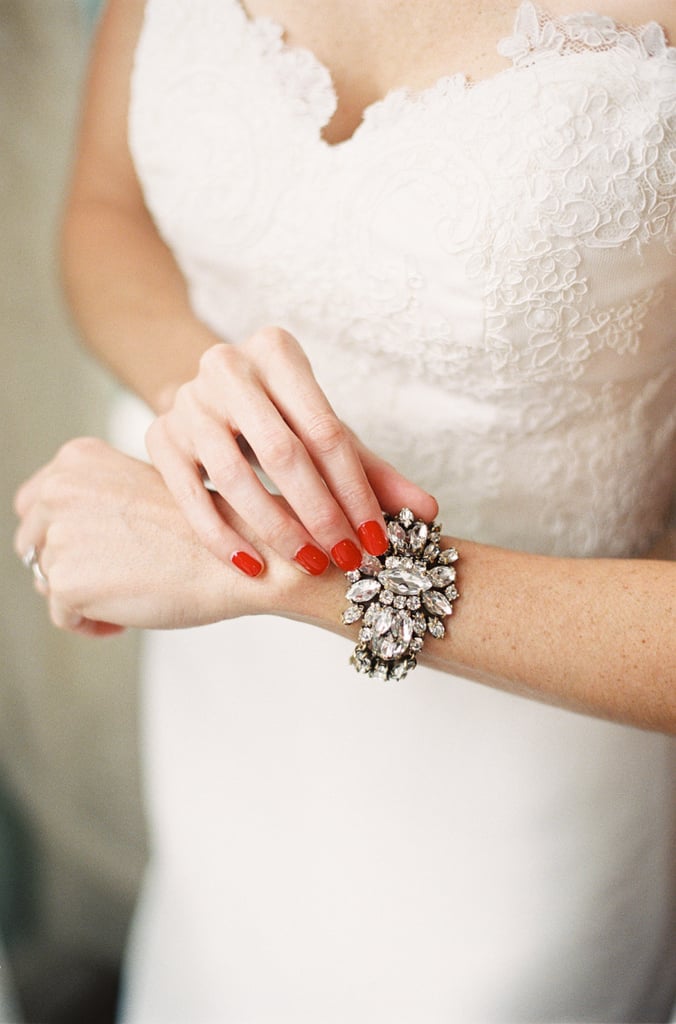 A rhinestone cuff like this is sure to capture the attention of your wedding-day crowd.
Photo by D'Arcy Benincosa Photography [49] via Style Me Pretty [50]
Make a statement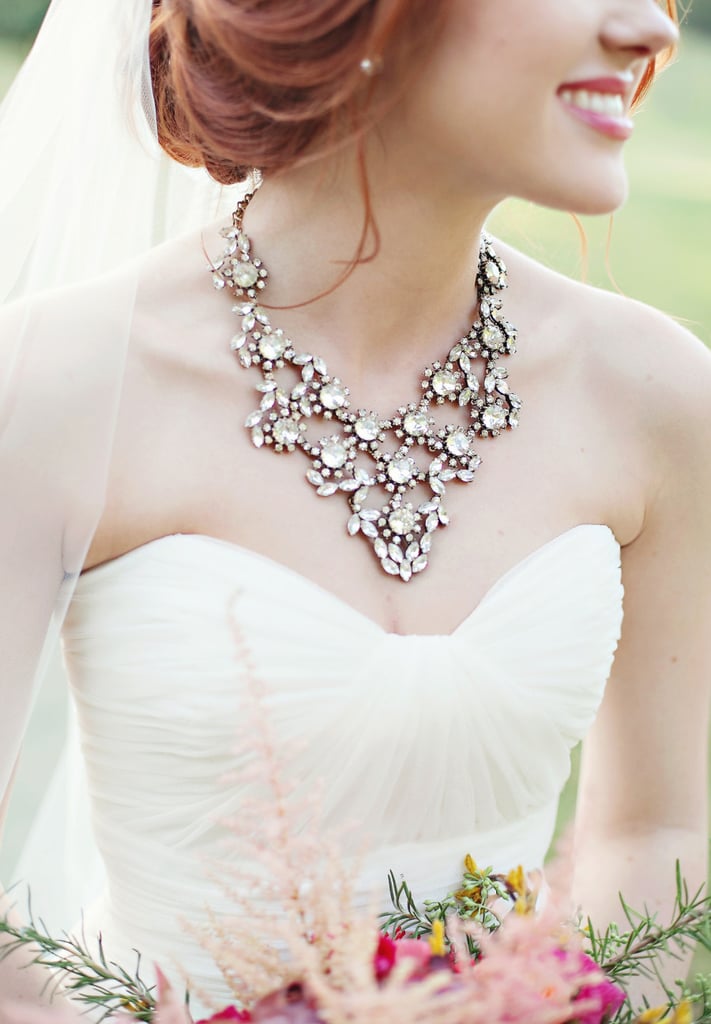 If you love the bling, don't be afraid to go for it with a sparkly bib necklace that's ideal for a strapless neckline.
Photo by Paperlily Photography [51] via Desi Baytan Photography [52] via Style Me Pretty [53]
Keep it chic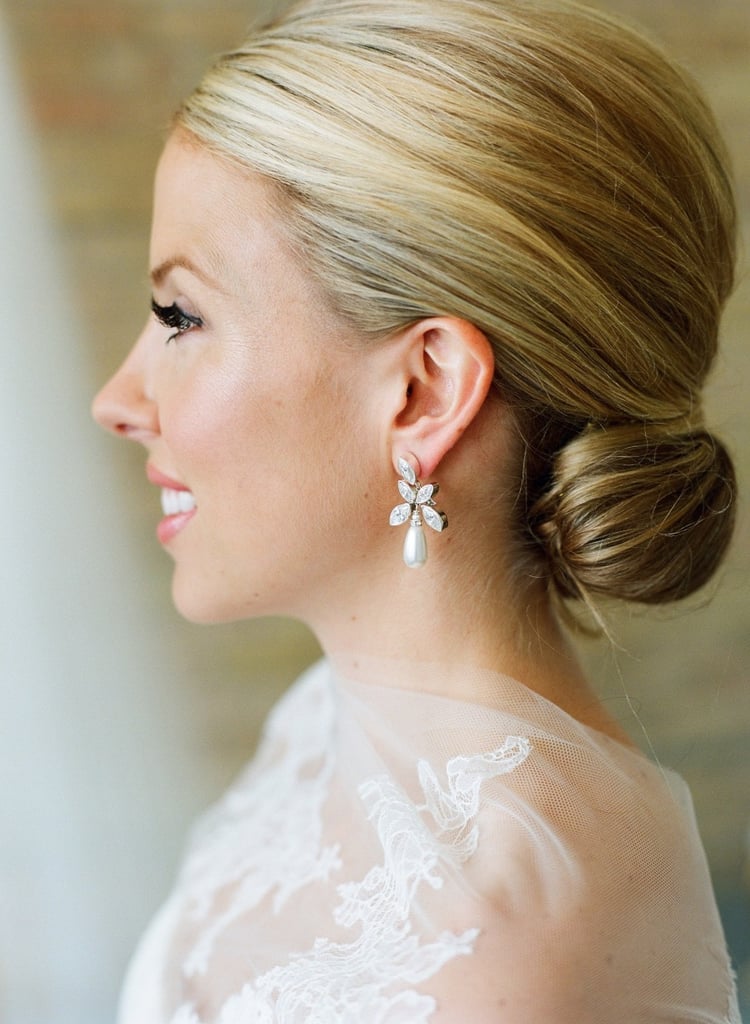 If you're opting for a sophisticated look with a high neckline, make your earrings count.
Photo by Liz Banfield [54] via Style Me Pretty [55]
Don't shy away from whimsy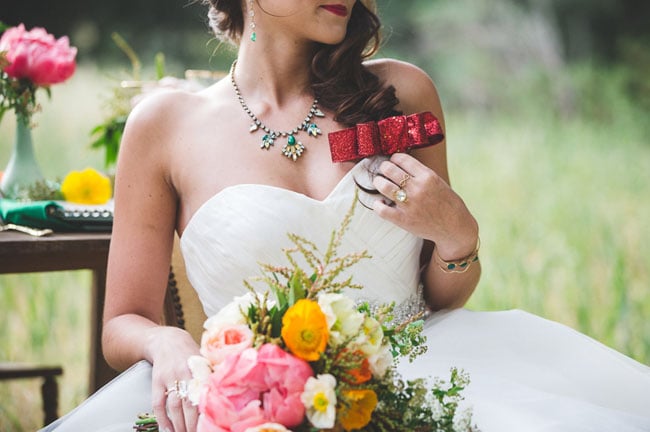 If your wedding [56] theme, like this one, involves a bit of fantasy, don't be afraid to embrace it. Her ruby-red bow will make her bridal look infinitely more memorable.
Photo by Analisa Joy [57] via Green Wedding Shoes [58]