Wedding Shoes: Valentino Floral Heels
The Covet List: Valentino Floral-Embellished Heels
Like us on Facebook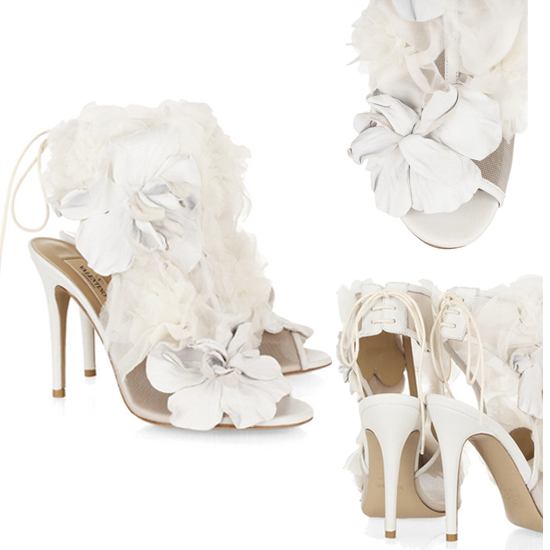 The Piece: Valentino Leather and Tulle-Embellished Sandals

The Investment: $1,250

Why We Covet: Imagine if we caught a glimpse of these peeking out from Catherine Middleton's wedding dress? We would be insanely impressed. These are wedding shoes worthy of a princess. The delicately cut leather flowers add a level of workmanship and dreaminess that justifies the high price tag. These aren't shoes you wear for a run to the grocery store, or even a night out on the town. These are shoes you wear on a very important day; shoes you treasure forever.

Check out other items from our Covet List!