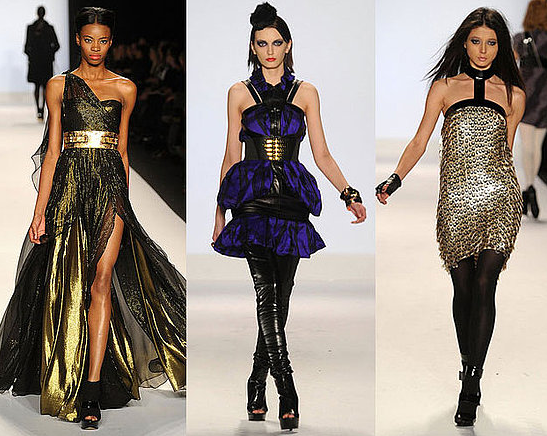 Congrats to Project Runway [1] winner Seth Aaron! Here are the three final collections [2].
Also, do you prefer Heidi Klum's Project Runway dress long or short [3]?
Tying the knot? Here's all the wedding style info [4] you need to know.
Who do you think should take over the design reigns at Ungaro [5]?
Guest blogger Rachel Zoe shares her style icons [6].
Peruse the hotties at US Weekly's annual Hollywood bash [7].
Surf's up with Roxy's Summer collection [8].
We have such great Fab Community content [9]. Don't miss it.
Here are 10 crazy things [10] you don't have to buy, but you've got to see.
Check out these saucy celebs who wear innerwear as outerwear [11].
This week's big controversy: ABC witholding Lane Bryant's plus-size lingerie ad [12].
Speaking of, photographer Garance Doré voices her plus-size model opinions [13].
Happy Earth Day! See celebs talk eco-chic [14] and here are our our top 10 eco fashion finds [15].
Our first American fashion tribute: Ralph Lauren [16] — stay tuned for more!
Here are 10 fabulous bags you need now [17].
Claim your Zac Posen for Target [18] — in stores and online today!
Who wore courtside plaid and denim better: David Beckham or Charlize Theron [19]?