We'd venture a guess that you've never pulled your shopping bag up around your head and taken a selfie — because while there are some things every girl does at the mall, that's just not one of them. Still, there are a surprising number of stock images devoted to some strange shopping scenarios — which begs the question: why?
Well, if for no other reason than your sheer entertainment, we've made use of the most bizarre pictures of women shopping right here. So, throw your generic shopping bags in the air, twirl, smile, and scroll.
The "I'm Too Sexy For the Mall" Shoot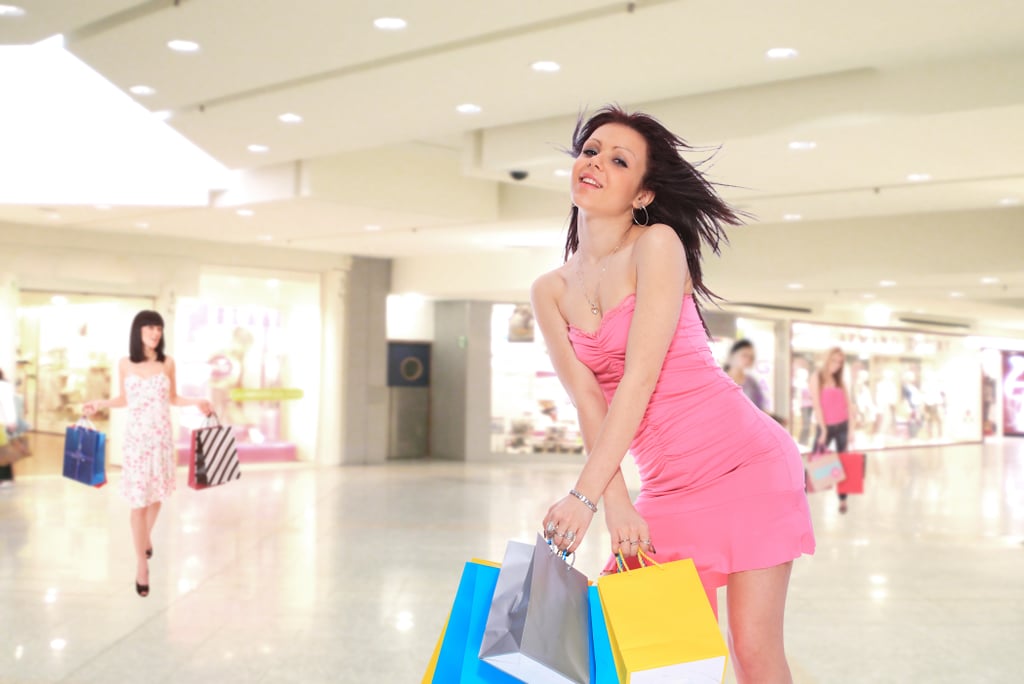 We don't know exactly what's happening here, but we wish she wasn't doing it in public.
The Mom-Daughter Shopping Spree Gone Awry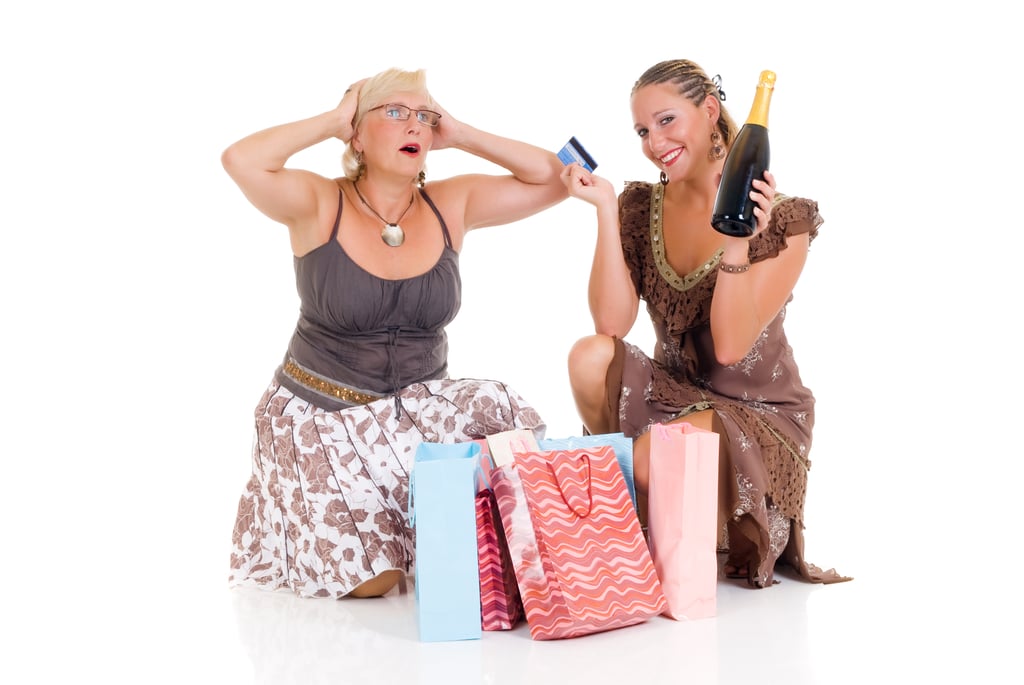 We can't tell if she just charged her shopping spree to mom's credit card and is offering Champagne as a peace offering, or if the Champagne was part of the shopping bender. Either way, this is a moment that's probably never played out on the floor of the mall.
Shopping Bags as Hair Accessories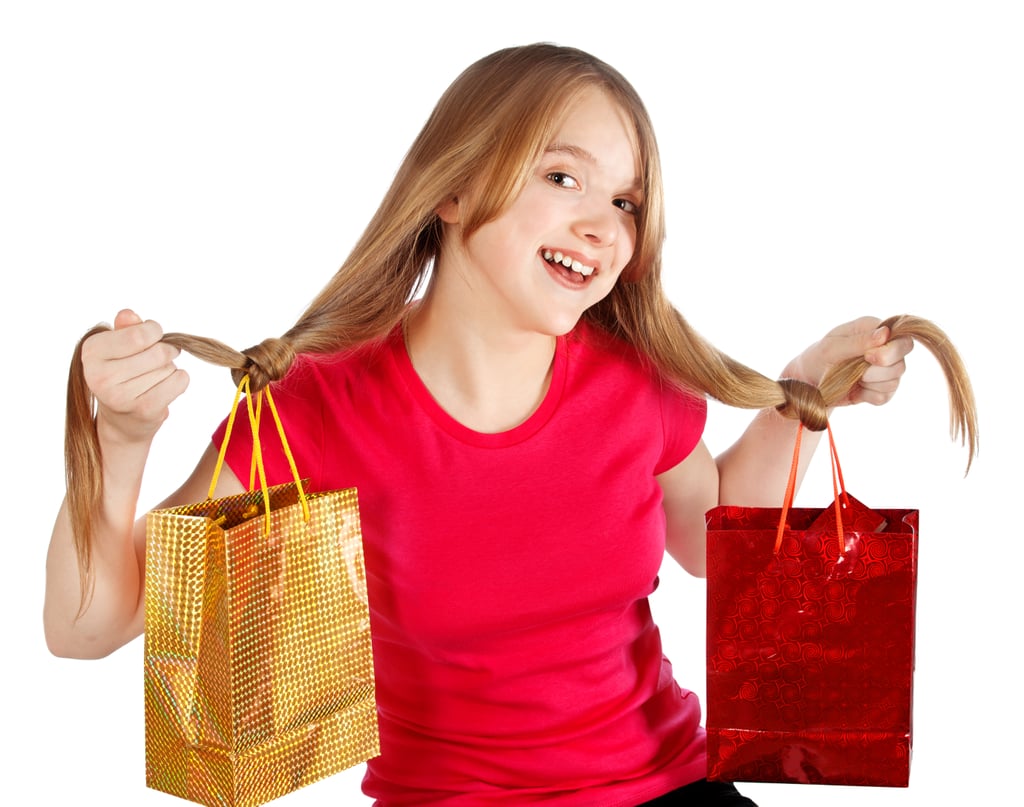 Because if you didn't score anything good at the mall, at least you can use the shopping bags as hair ties.
The Mall Lurker
It would be a pretty frightening day at the mall to discover this lady hiding in the clothing racks.
The Mean Girls Classic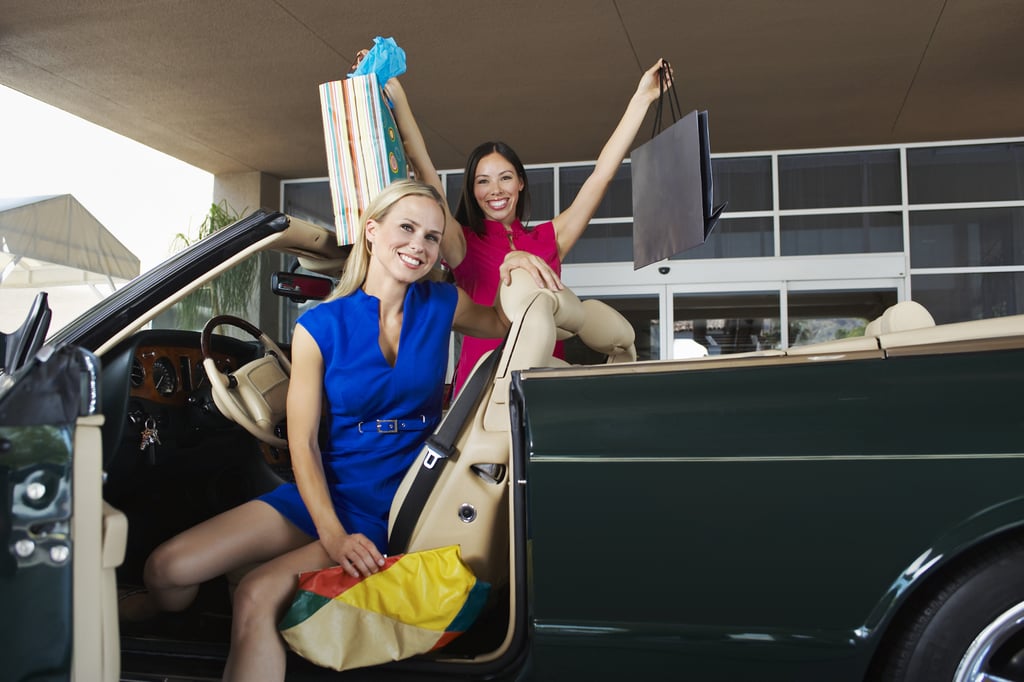 Unless your best friend is actually Regina George, you've probably never been this excited to shop.
The Peek-a-Boo Shopper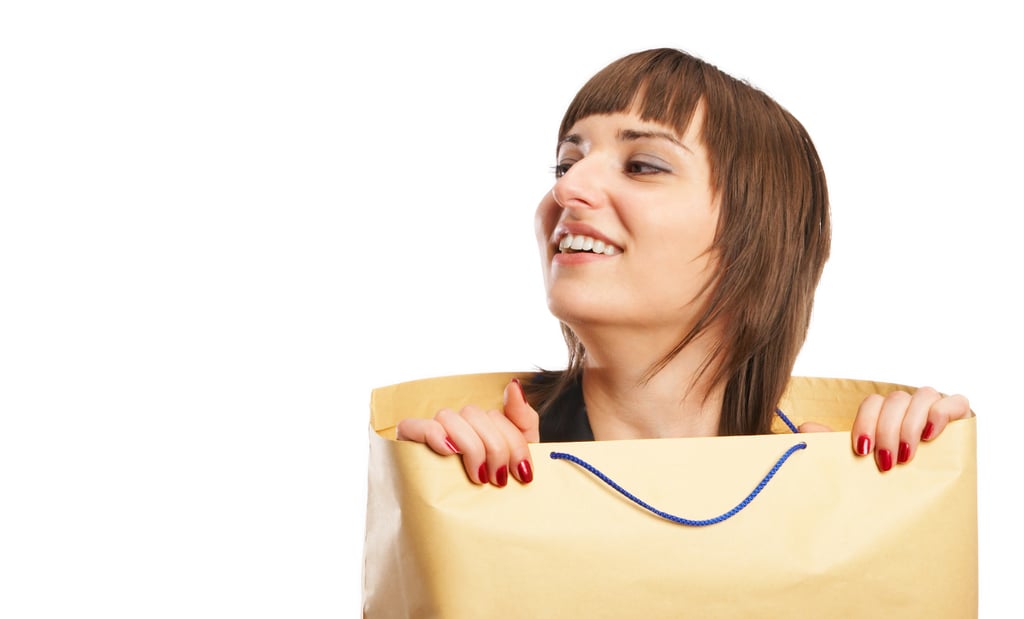 Unless it's Halloween [1], why? Just why?
The Dressing Room Hangout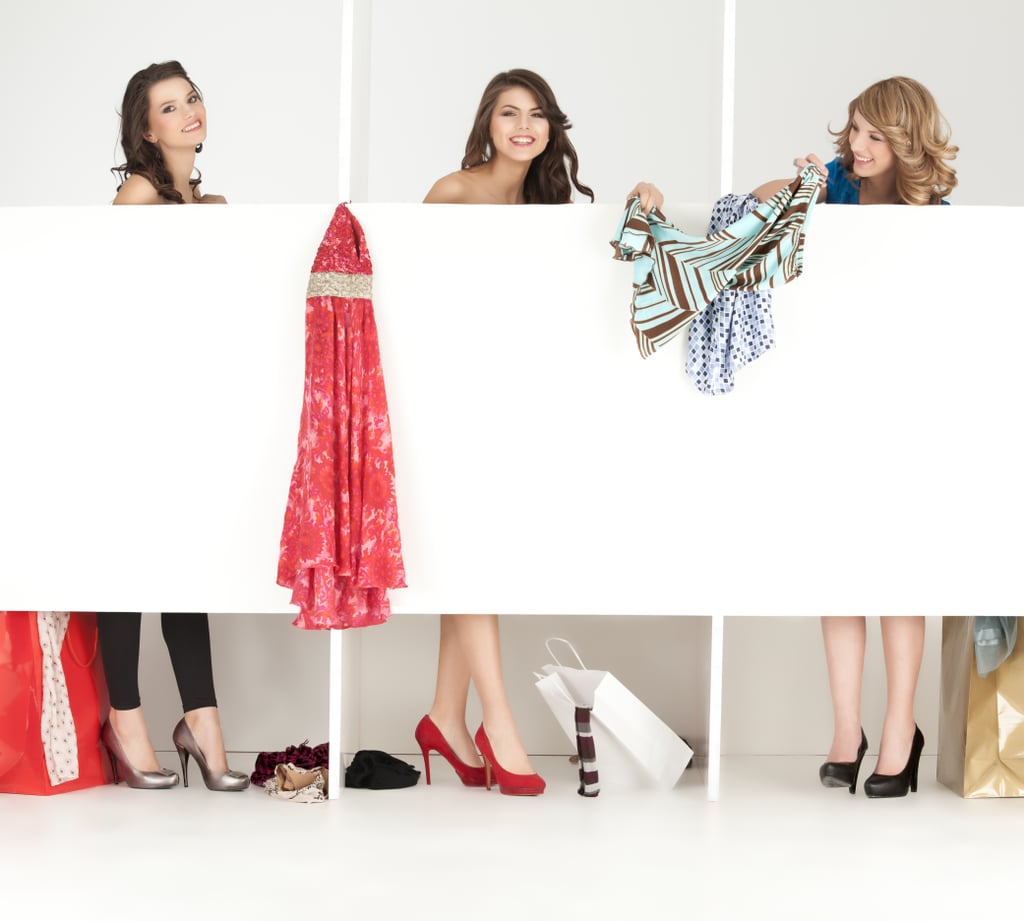 We swear we saw this scene play out in an episode of Sex and the City, we've just never seen anyone do it in real life.
The Seductive Shoe Shopper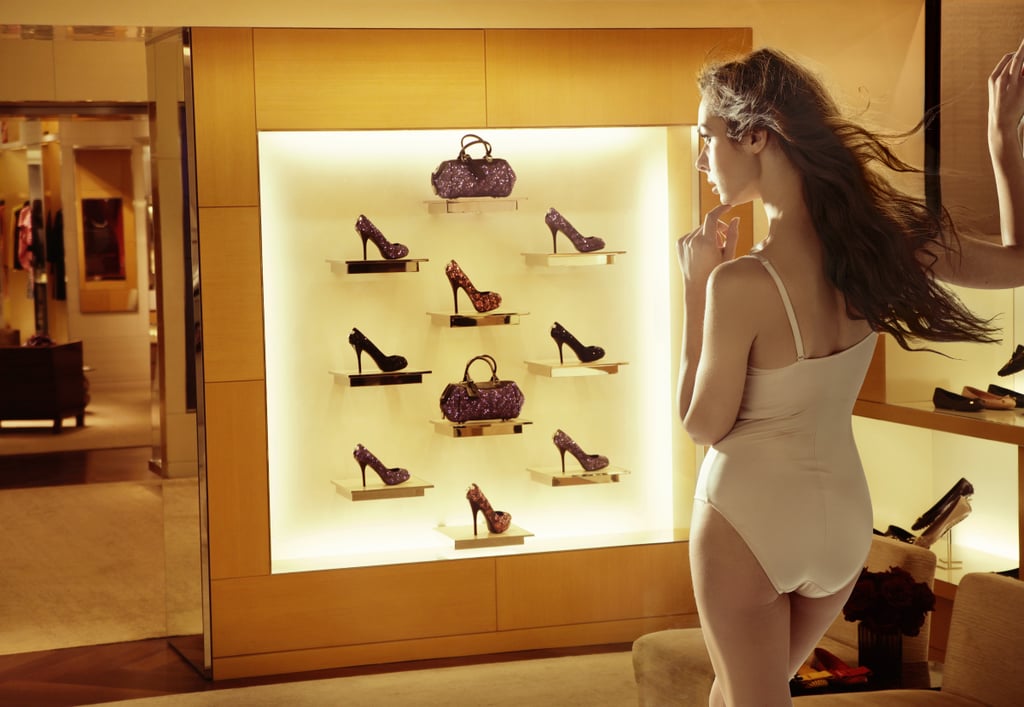 Either she's picking out what shoes to wear in her own closet, in which case, we're pretty jealous of her setup, or she's nearly naked in the shoe department and security is on its way.
The Crazy-Eyes Shopper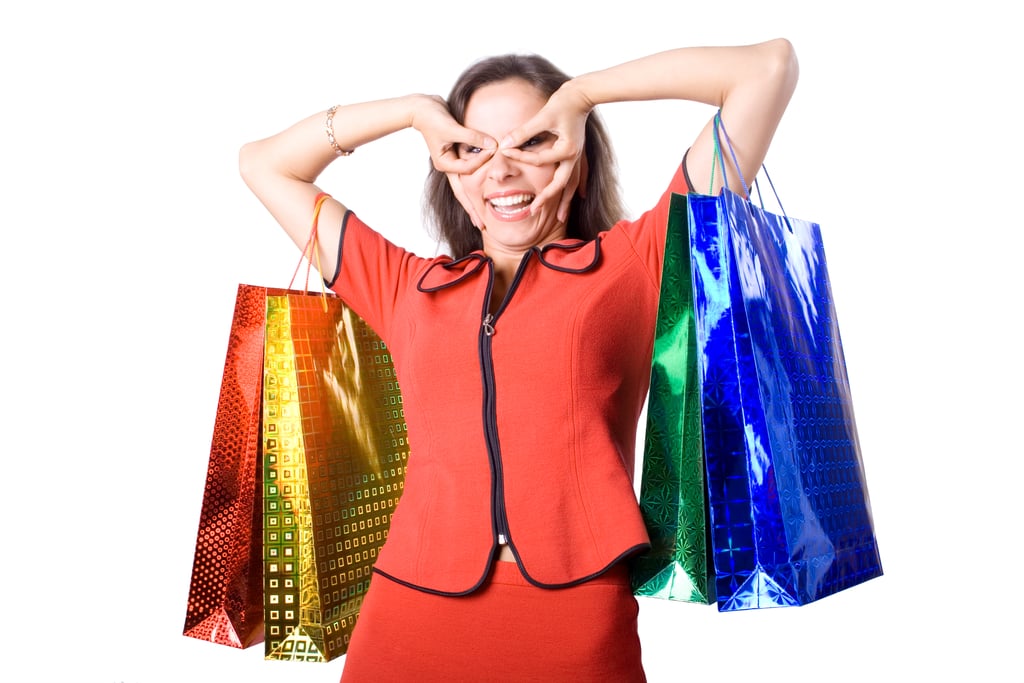 If this is what you look like at the mall, stick to online shopping.
The "I Have a Credit Card!" Selfie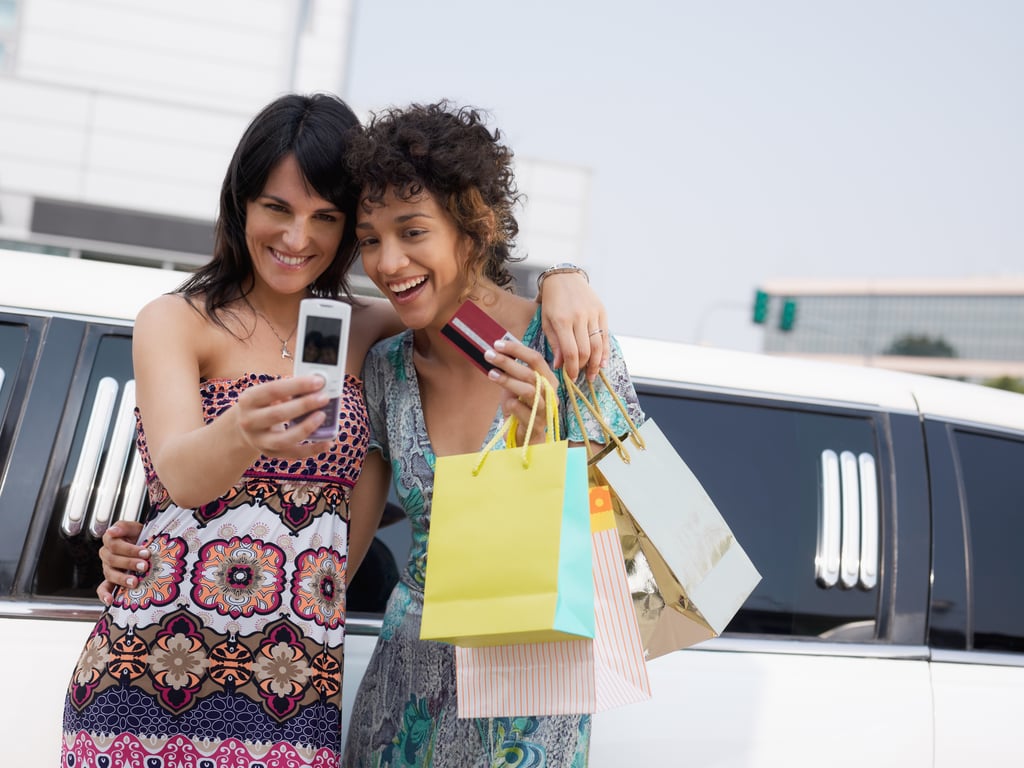 If you're going to take a selfie, might we suggest that you don't do it with your credit card number in hand — this is financial security 101.
The Pretty Woman Reenactment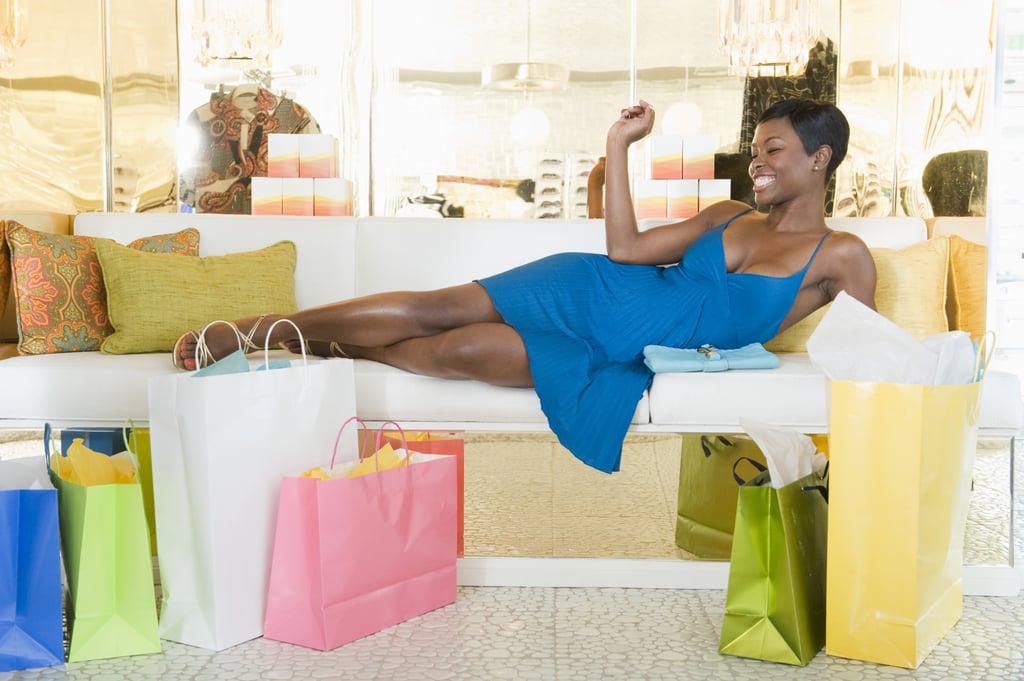 We might have dreams of reenacting our favorite scene from Pretty Women, but we've never gotten this comfortable on a store couch before.
The Broke Shopper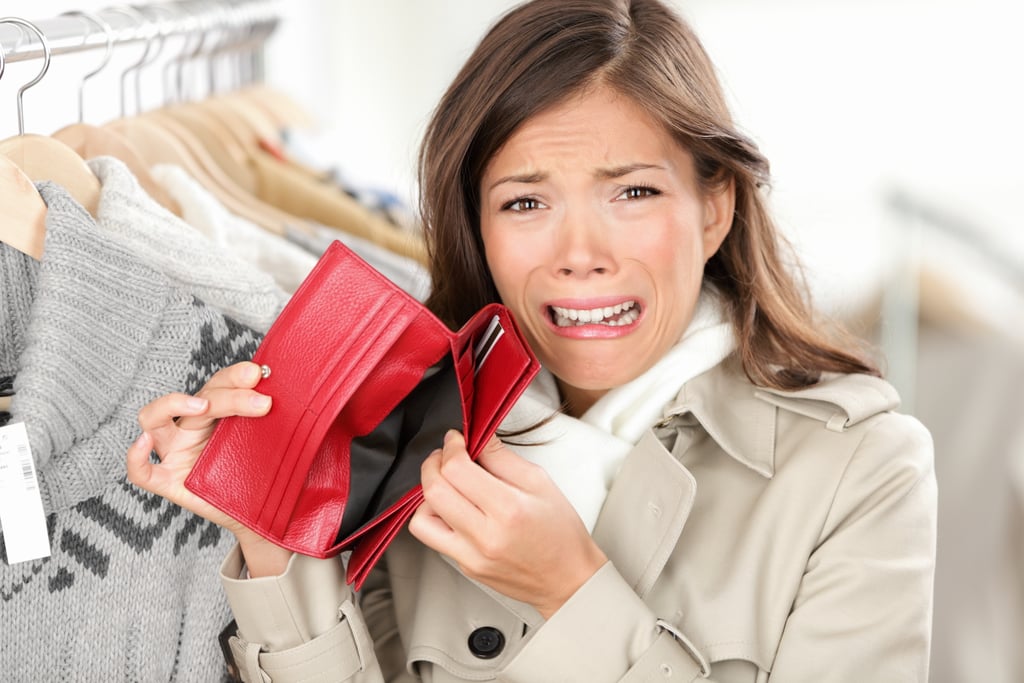 If you've run out of money to spend, you shouldn't be here.