By now, we've had a few days to process the news about Alexander Wang x H&M [1] — and, though the passage of time has done nothing to temper our enthusiasm, it's certainly given us a chance to think.
As our brains drift back to successful collaborations from H&M in the past [2], we can't help but dream big when it comes to this collection. And like kids gearing up for Christmas morning, we're sending a letter to Santa asking for all these goodies under our tree this holiday season . . . and the one thing we'd rather do without!
Source: Alexander Wang [3]
Parental Advisory Sweatshirts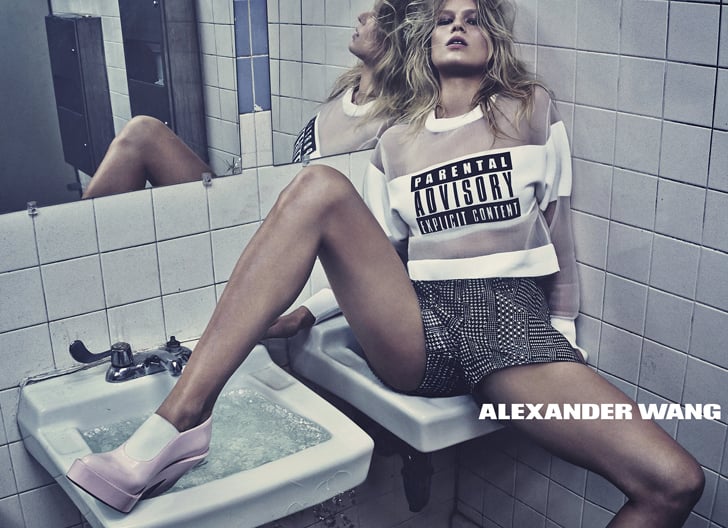 The anti-censorship design from Wang's Spring 2014 collection was so standout that it has been worn by style stars like Rihanna [4] and has become the centerpiece of the season's campaign [5] (which was shot in the girls room).
Source: Alexander Wang [6]
Rocco Bags
If you know one thing about Wang, you know Rocco [7]. The studded leather tote has become the signature bag of the label, and no collaboration would feel right without it.
Source: Alexander Wang [8]
Heat-Sensitive Clothing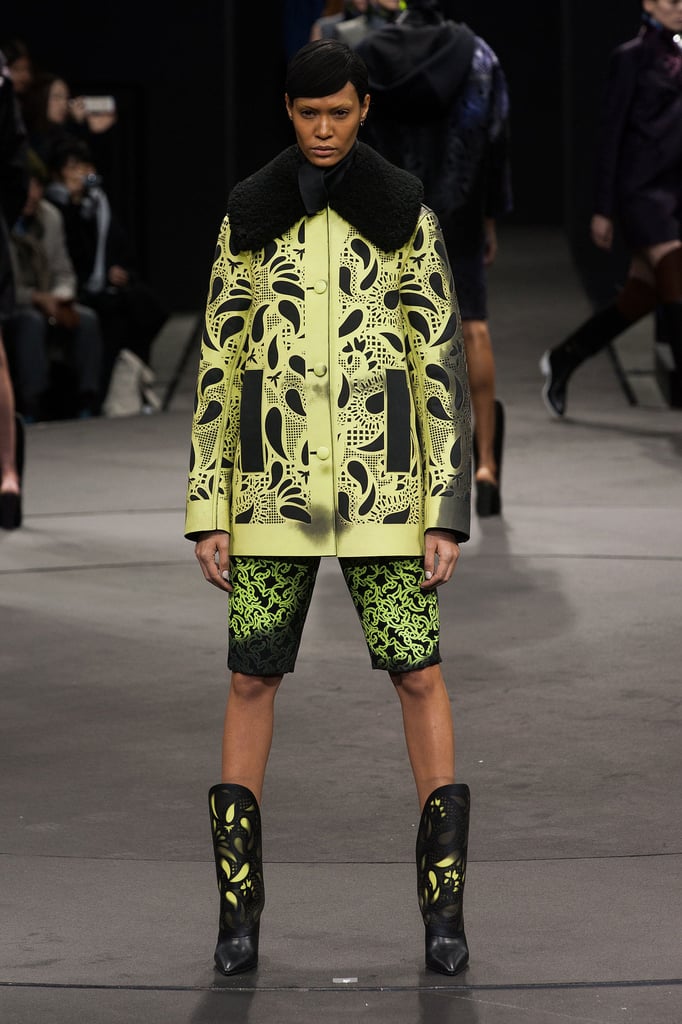 Ever the showman, there's good reason that these seats are always the hot ticket in town come New York Fashion Week (even when Wang takes his show on the road to Brooklyn). For his latest outing [9], Wang closed the runway with a procession of heat-sensitive clothing that transformed from black to bright.
Glow-in-the-Dark Dresses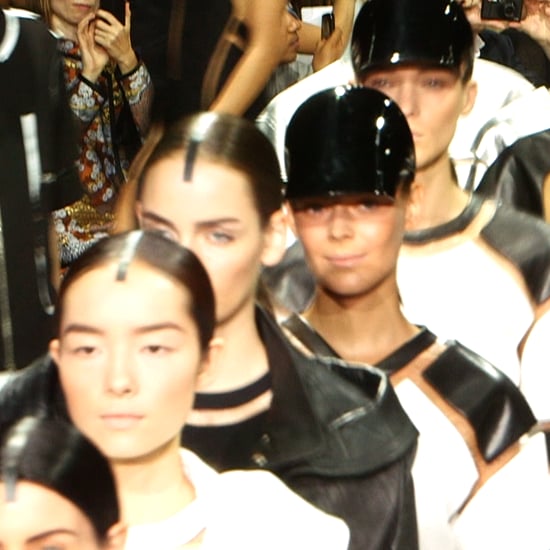 But then again, nighttime's when Wang really shines. And we can think of no more exciting a prospect than re-creating the designer's Spring 2013 runway spectacle [10].
Shoes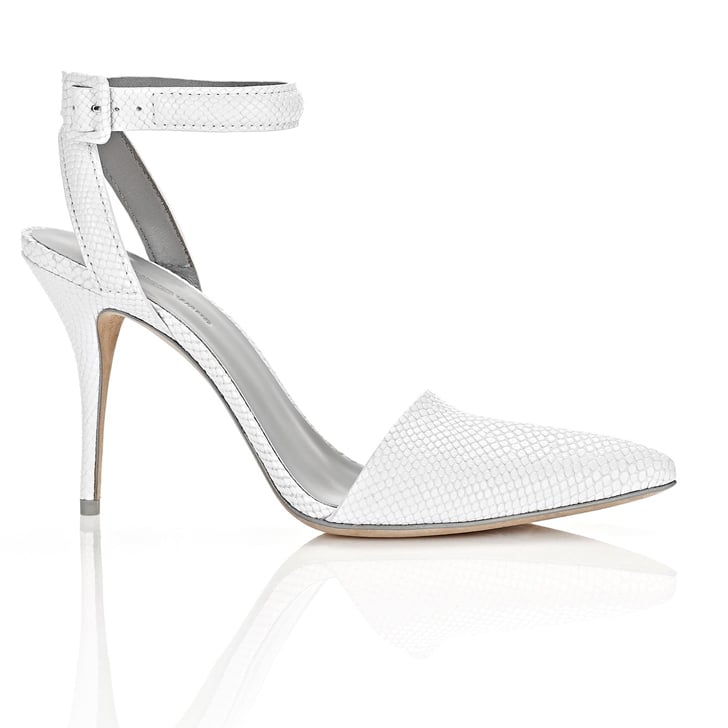 We've waited at one or two sample sales in our day to get our hands on Wang's coveted heels. But H&M promises that there will be accessories, and should the designer bring footwear to H&M, we wouldn't have to hold off until prices get reduced.
Source: Alexander Wang [11]
Objects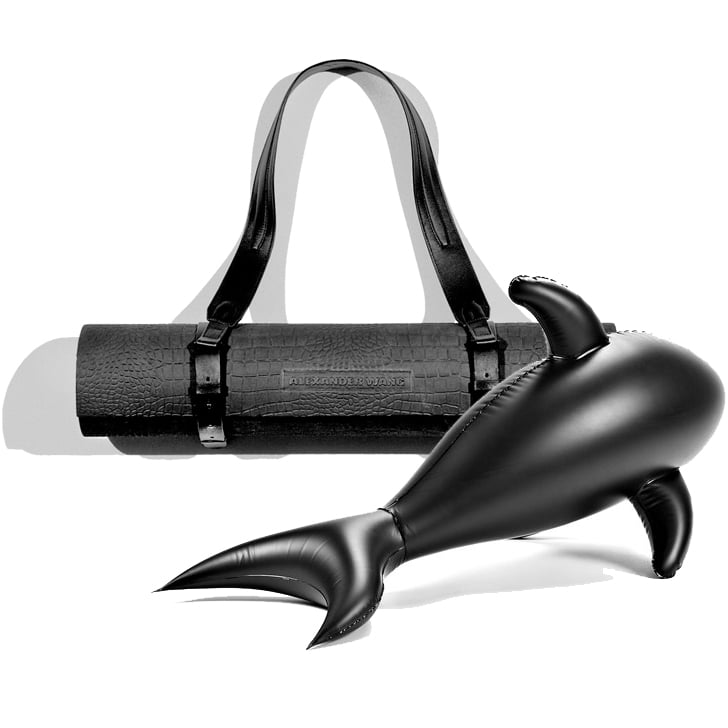 Let's face it, Wang's not just about the accessories and clothes — not when quirky yoga mats [12], playing cards [13], and even inflatable pool sharks [14] are in the mix.
Source: Alexander Wang [15]
An Insane Free-For-All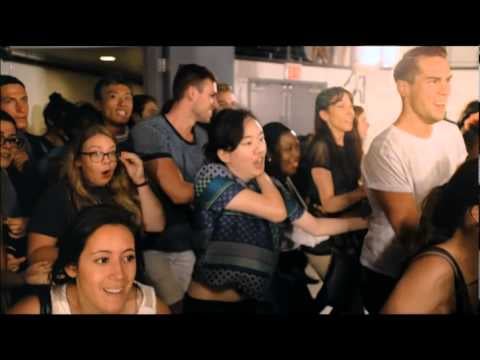 Then again, if the collection were to be this amazing, we might have a repeat of last August's T by Alexander Wang giveaway — and we all know how that went [16]!