We already know that the shows outside the tents at Fashion Week are as good as any catwalk happening inside. That's because for every outfit that hits the street, there's a few awe-inspiring statement pieces at work. Just call this the wow factor — and every blogger, street style star, and fashion insider has her own brand. How to get it? Well, some of it can't exactly be learned or bought, but every season, there are a handful of statement-making pieces you can bet on seeing all over Fashion Week. Get your hands on these finds, and you can pretty much guarantee you'll become the focus of any street style [1] photographer. Just start scrolling our picks for the easiest ways to get snapped.
Source: Getty [2]
Zara Fringed Skirt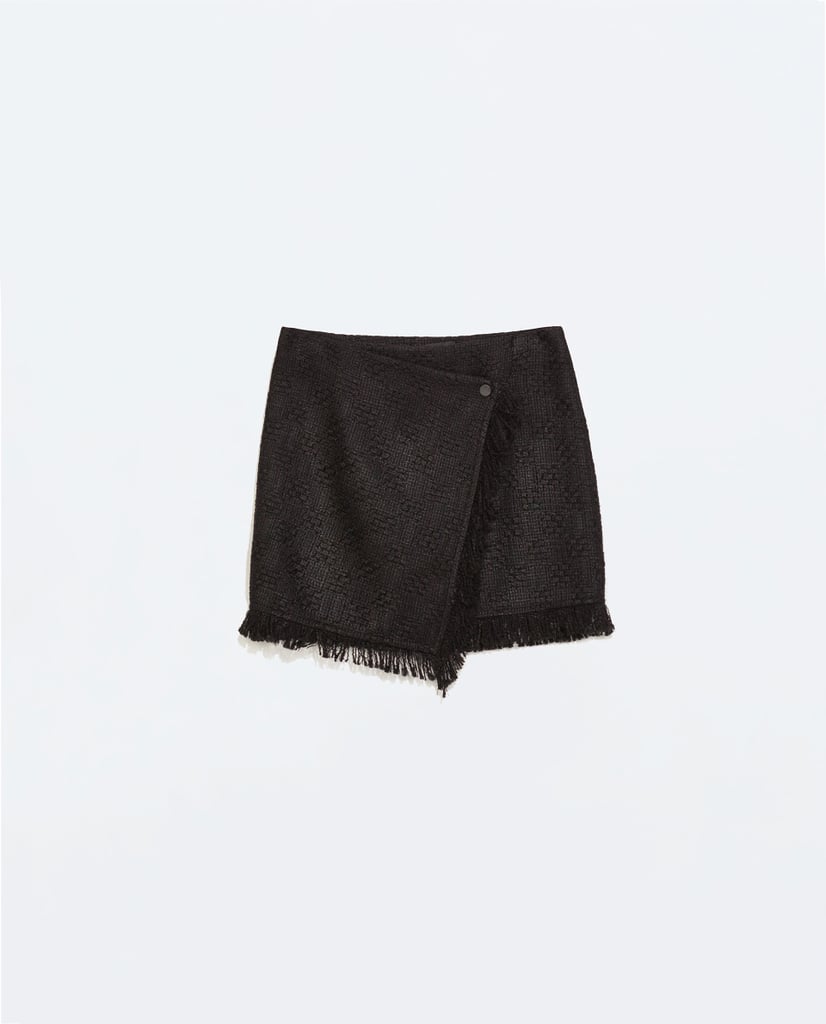 With fringe shaping up to be a major trend for Fall, prep accordingly with this ultrawearable version from Zara [3] ($60).
Frame Denim Overalls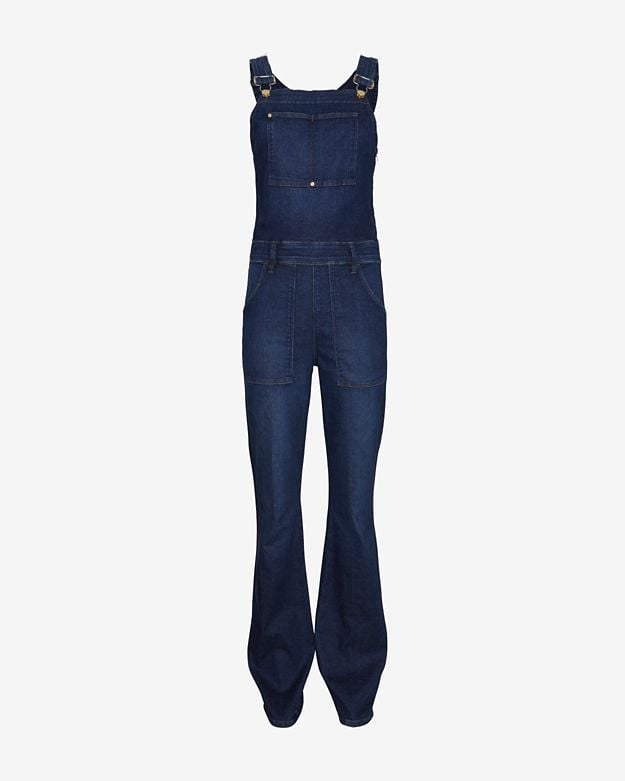 Last season, street style stars like Hanneli Mustaparta were all about Frame's white overalls. This season, we're betting she'll pick up this flared version [4] ($298).
Nasty Gal Crop Top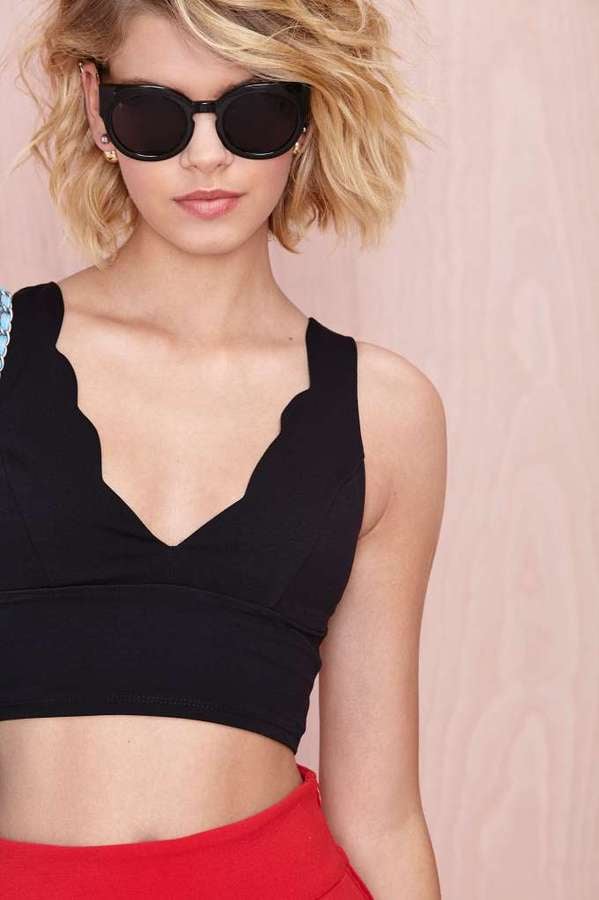 The crop top isn't going anywhere — fashion girls and bloggers will make this style, like this Nasty Gal crop top [5] ($38), just as popular for Fall as it was for Spring.
Isabel Marant Lace-Up Heels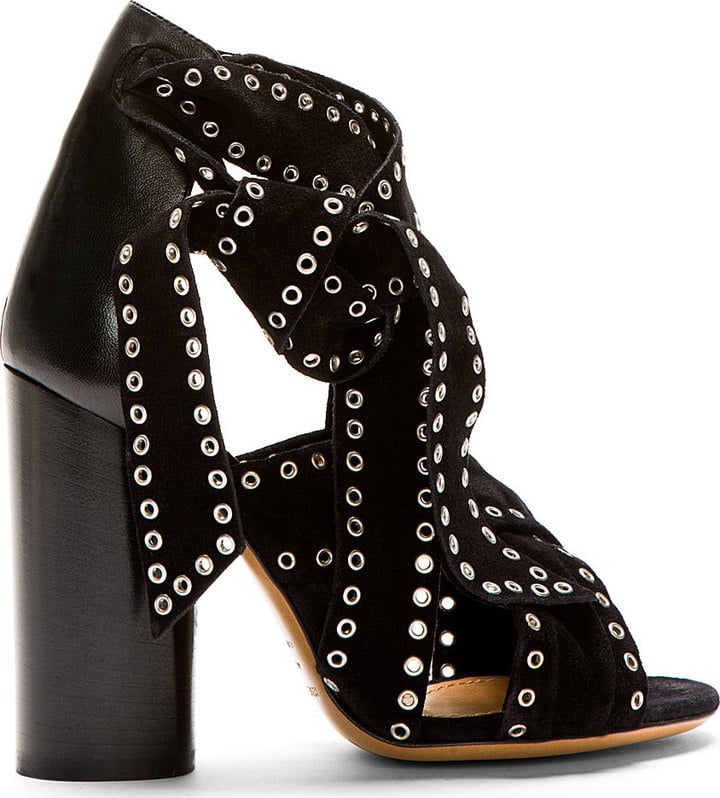 Every season, Isabel Marant's shoes become the got-to for the fashion elite. This time around, we suspect these Isabel Marant Black Leather Eyelet Wrap Aydan Heels [6] ($1,130) to be on the feet of everyone in the fashion crowd, from bloggers like Aimee Song to street style favorites like Christine Centenera.
Pixie Market Houndstooth Matching Set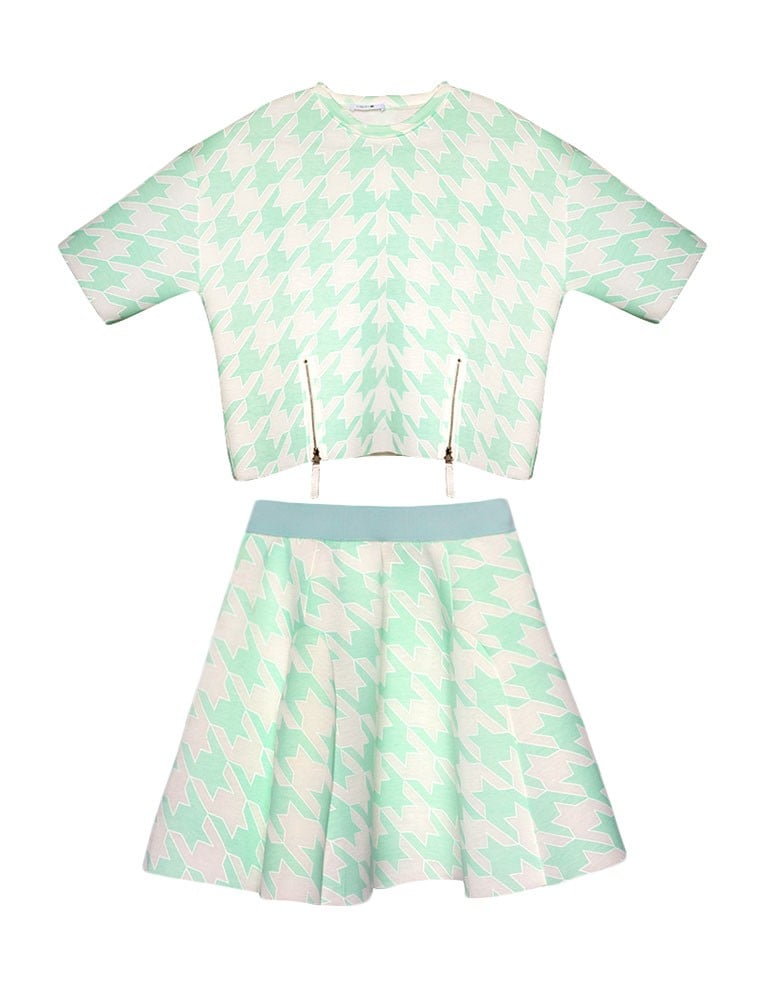 The matching set has been a favorite all Summer long, and don't expect the fashion crowd to give it up just yet. Sets like this Pixie Market mint houndstooth one [7] ($46) will be a go-to for bloggers like Aimee Song.
Kenzo Sweatshirt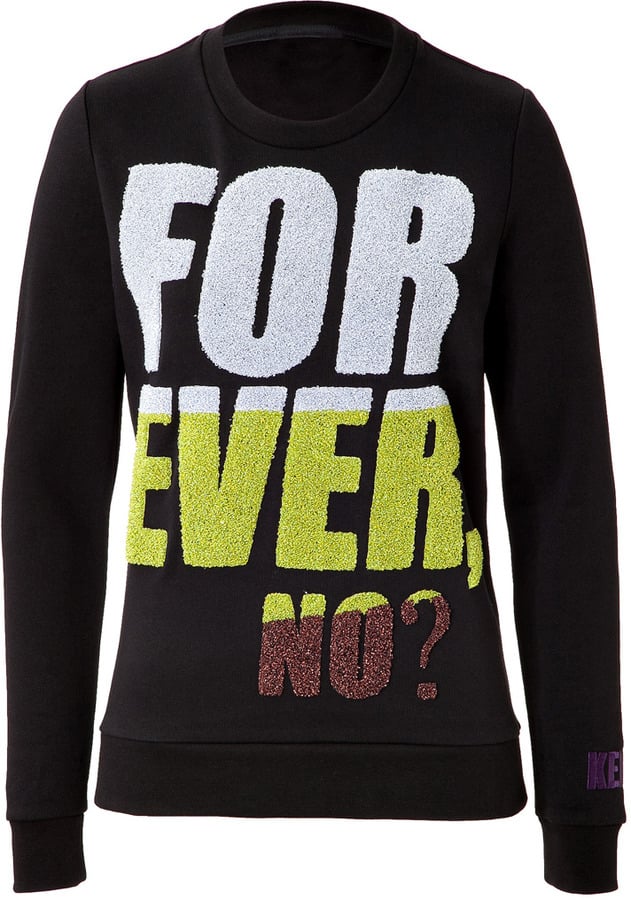 Look for sporty street style stars, like Shiona Turini, showing off Kenzo's new It piece, this graphic statement sweatshirt [8] ($455).
Alexander Wang Varsity Jacket
This sleek, go-with-everything Alexander Wang topper [9] ($1,050) was made for cool-girl types, like Leandra Medine and Taylor Tomasi Hill.
Prada Sunglasses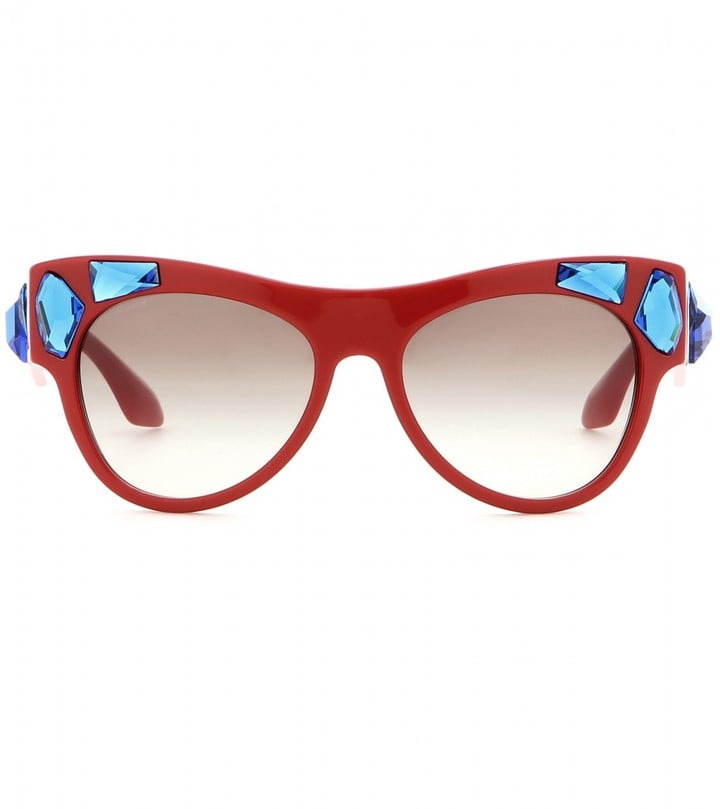 For the ultraglam, like Anna Dello Russo, no Fashion Week look is complete without just the right accoutrements — like Prada's embellished shades [10] ($452).
Valentino Sneakers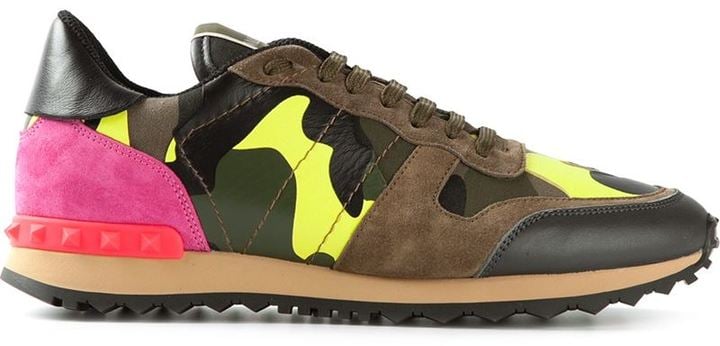 We can already picture Fashion Week star Julia Sarr-Jamois strolling to shows and exciting a flurry of photographers with these Valentino Garavani Rockstud Sneakers [11] ($647).
Topshop Leather Culottes
It might not be cutoff weather anymore, so expect to see the style crowd showing off Fall's new crop of trousers, like these Topshop leather-look culottes [12] ($70).
Eugenia Kim Cat Ear Hat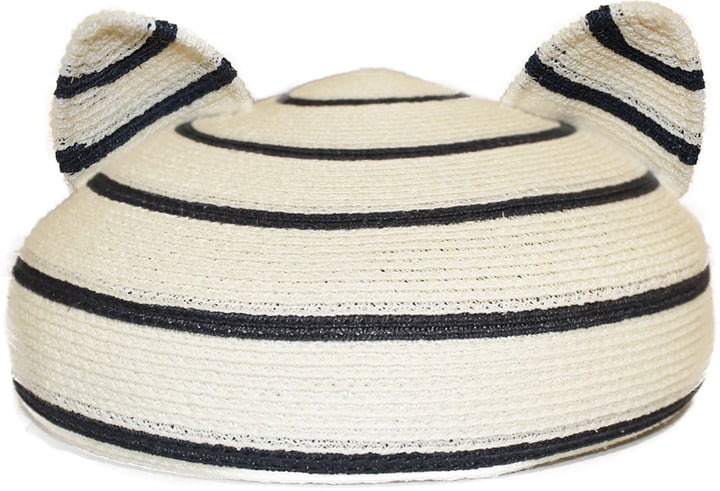 Creative street style types, like Susie Bubble, were made to wear Eugenia Kim's cheeky hats [13] ($265).
Charlotte Olympia Take Out Clutch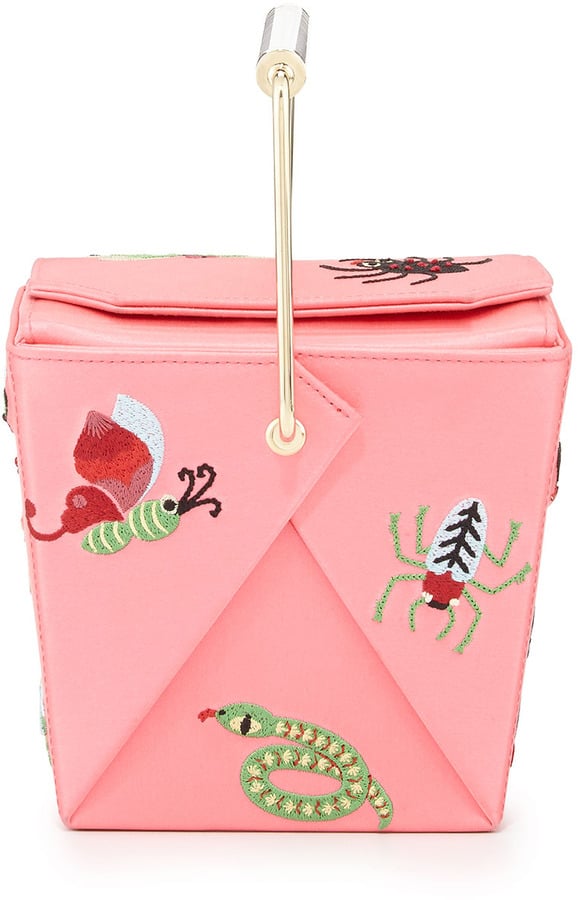 Charlotte Olympia's novelty clutches are always a hit with the fashion crowd — and this takeaway clutch [14] ($1,295) has Natalie Joos's name written all over it.
Tibi Mules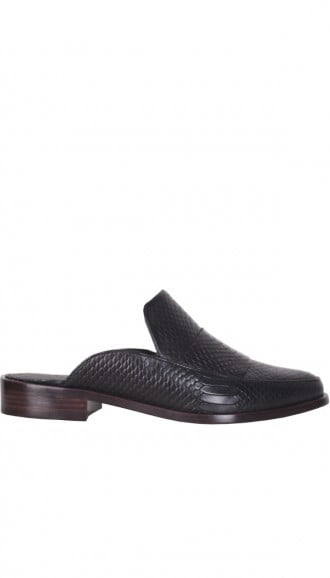 We have a hunch that the style setters will be looking to cool their heels in something flat and fashionable, and while Birkenstocks aren't losing any popularity, Tibi's mules [15] ($425) are a perfect way to start stepping into Fall.
Kenzo Plaid Dress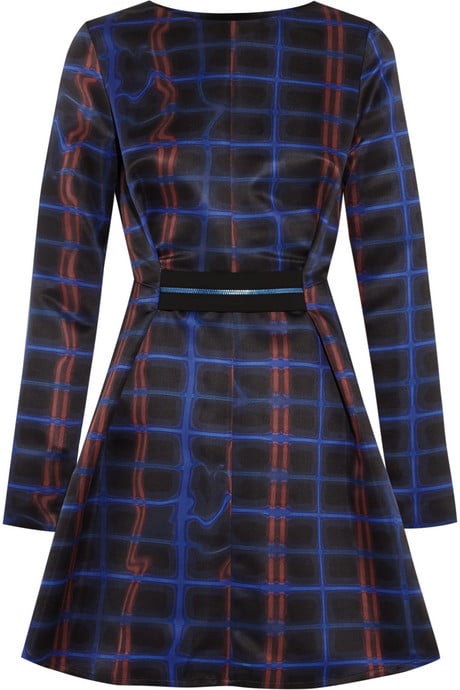 Add mod boots to this Kenzo plaid dress [16] ($840), and we have the perfect look for blogger Nicole Warne [17].
Piamita Crop Top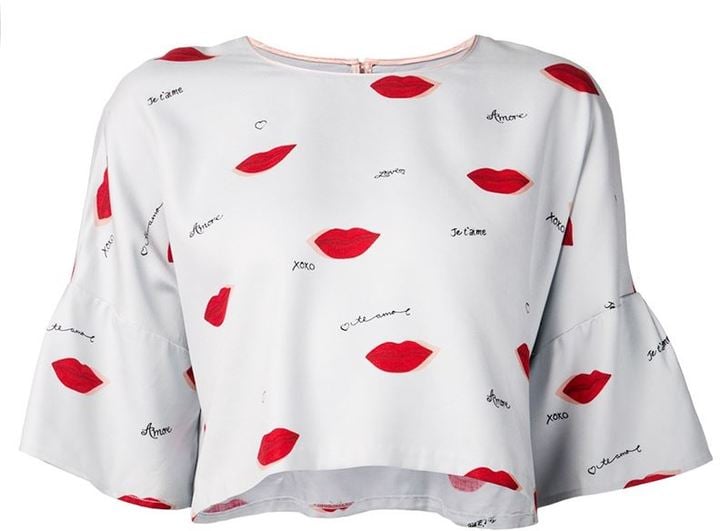 A statement-making little top like this Piamita Elisa design [18] ($270) would be a perfect fit for playful fashion fans like Natalie Joos.
Fox Purse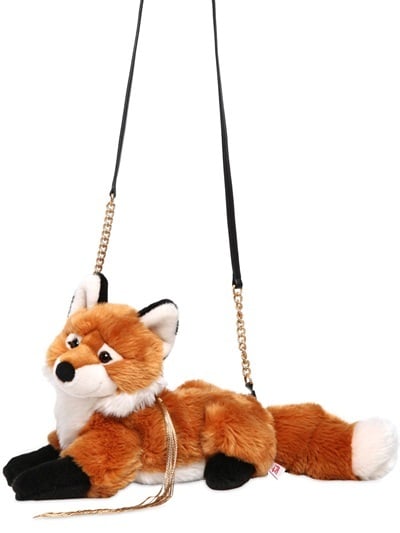 If you're looking to stand out — or get photographed — in a crowd, just opt for this Lady Foxy Faux Fur Shoulder Bag [19] ($884) in favor of your typical tote.
Aquazzura Heels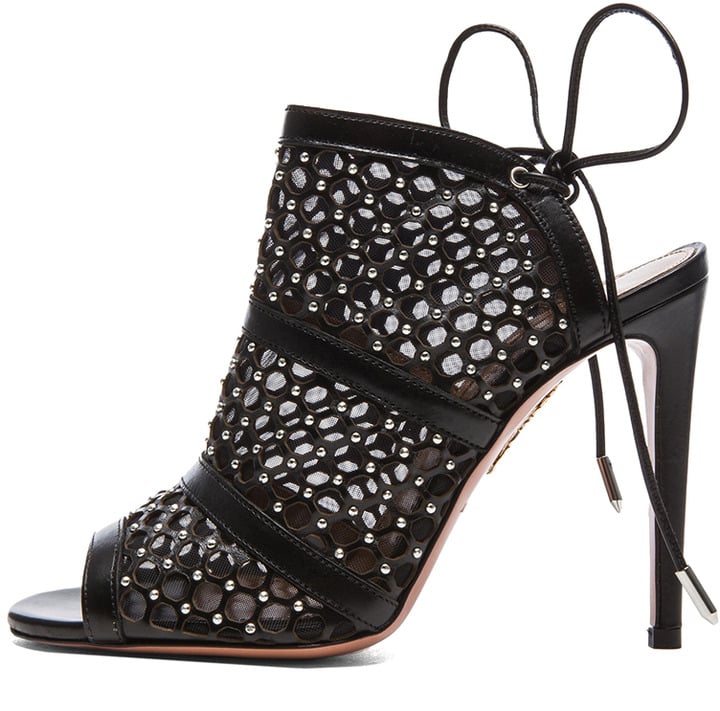 Thanks to Olivia Palermo's loyalty — and recent collab [20] — Aquazzura's lace-ups [21] ($890) are practically a fashion crowd essential.
By Malene Birger Pinstriped Pants

Just consider pinstriped pants [22] ($375) this season's new denim. They'll be everywhere.
Moschino Backpack
We can already see the packs of models exited backstage with this quirky Moschino backpack [23] ($895) in tow. How very Cara Delevingne, no?
Valentino Heart Print Dress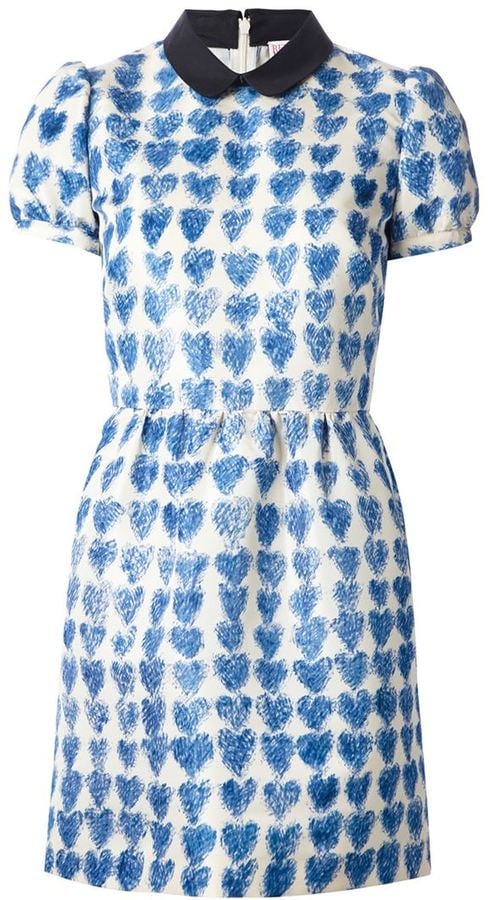 This Valentino dress [24] ($720) would be the perfect piece for street style sensation Miroslava Duma to work her styling magic on.