Instead of reaching for that American flag bikini, our editors are looking to some inspired street style [1] to put together something festive, but not cheesy. Scroll to soak up some inspiration — and shop our picks — just in time for your Fourth of July BBQ, beach day, or rooftop party. Then, keep on clicking for even more on-theme outfits.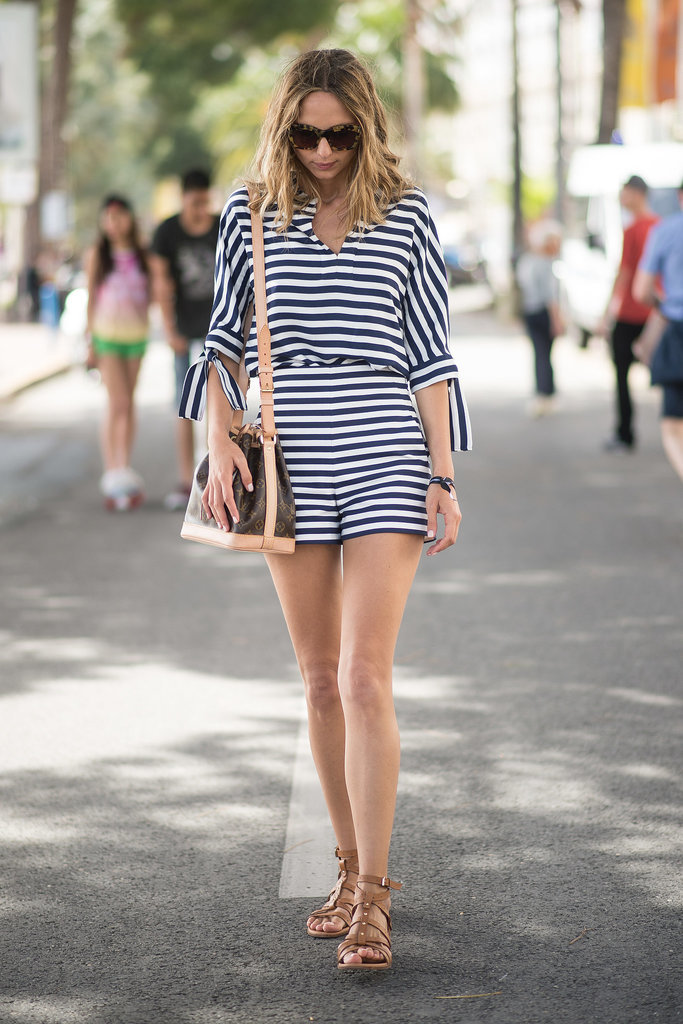 "My love of stripes is practically an addiction. Fortunately, the Fourth is an opportune time to embrace my obsession. This year, I'm channeling Candela Novembre's chic street style and matching separates. Add a bucket bag and flat gladiator sandals and the look feels easy, not overly theme-y."
— Hannah McKinley, editor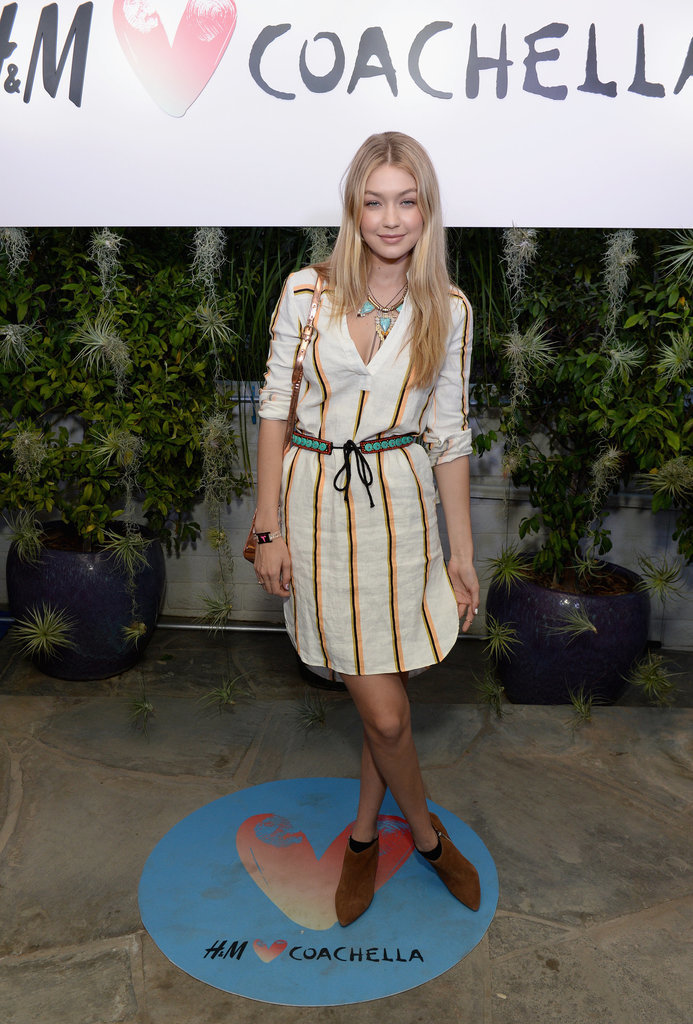 "When I first laid eyes on Gigi Hadid at Coachella [2], I wasn't only into to her lightweight striped dress, but obsessed with the way she styled it. From her black socks that subtly peeked out from beneath brown ankle boots to her statement accessories, complete with pops of turquoise, Gigi looked effortless, but she kept fashion in mind. Her look was movable and breezy enough for a warm Summer day (or night!). It's exactly what I need for the Fourth of July, when my sole plan is to stuff my face with as much BBQ food as I can handle!"
— Sarah Wasilak, assistant editor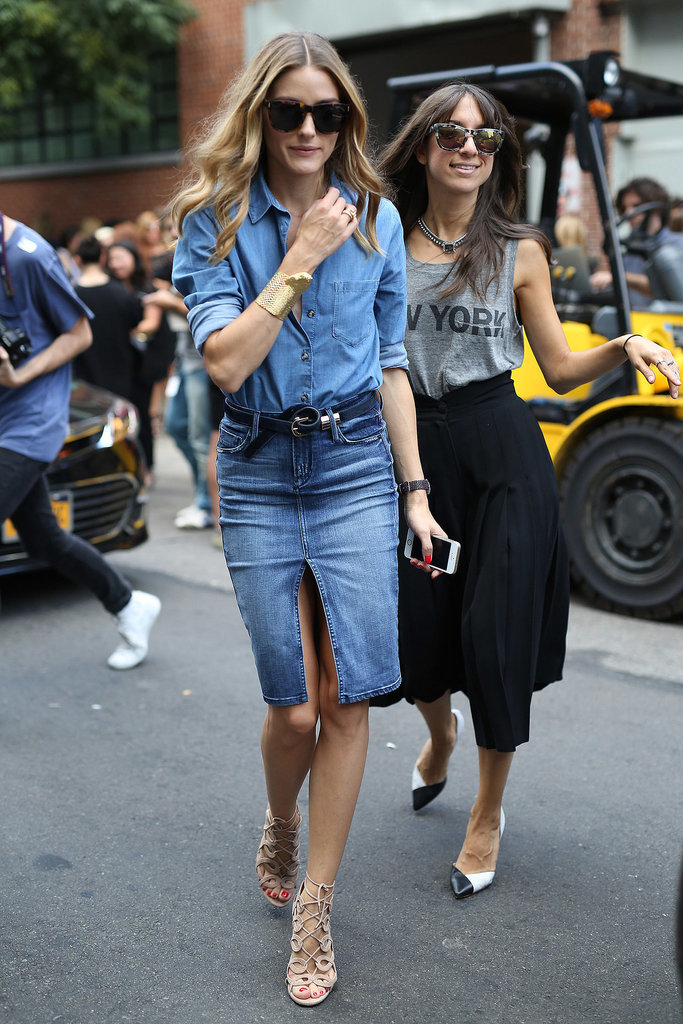 "To me, nothing seems more American than denim on denim, so to celebrate our great nation I'm wearing my true blues from head to toe. But instead of reaching for casual cutoffs, I'm taking my style cues from Olivia Palermo [3] and upgrading to a denim pencil skirt and chic chambray button-down — a cool-girl combination that feels elevated but never stuffy. And since this year I'm skipping the great outdoors for a city rooftop instead, high-heeled sandals and glittering gold jewelry are totally party appropriate — plus, they're spectacular enough to give the fireworks some eye-catching competition."
— Aemilia Madden, assistant editor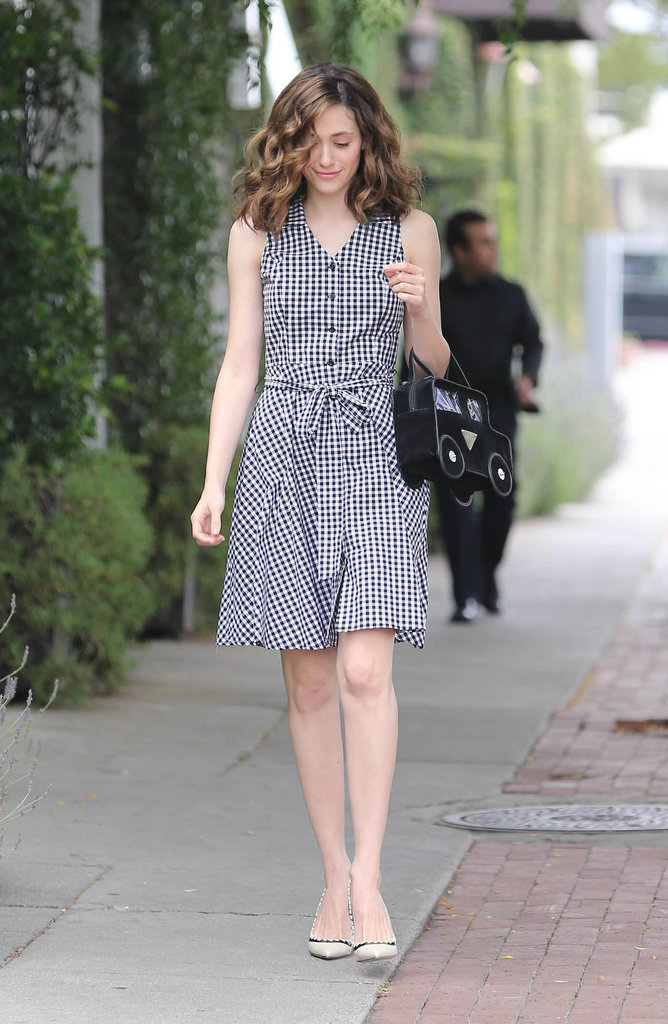 "I usually spend the Fourth with my boyfriend's family, and although we've been dating for a few years, I still like to make a good impression whenever I see them. This year, I'll be keeping it sweet and simple in an outfit much like Emmy Rossum's: a sleeveless gingham shirtdress paired with a quirky bag, but I'll most likely trade her heels for some sneakers. While it's polished, it's casual enough to slip a bathing suit underneath, so it's basically a win all around!"
— Samantha Sutton, assistant editor