Admit it: you're totally excited for Easter. Whether or not you observe the holiday, when it pops up in your calendar, you start to get the springtime jitters. After all, the first weekend in April marks the moment you can break out your flirty, flouncy dresses [1] and lightweight jackets. But when it comes to the color of your wardrobe, you simply can't go wrong with pastels.
From a structured, sleeveless duster coat you can wear out to brunch to sherbet heels and loafers fit for all your family affairs, we rounded up pieces that'll work as the foundation to your Easter look. But if you want to be less obvious about your spirit, there are plenty of sugary jewels and lightweight accessories [2] for you to work into your ensemble, too.
Whichever you choose, once you add cornflower blue, carnation pink, or powder yellow to your wardrobe, you'll feel instantly refreshed. And hey, even if you still haven't started on that Spring cleaning [3], we promise we won't tell. You can get to it after the jelly beans start to kick in.
Zara Printed Peplum Top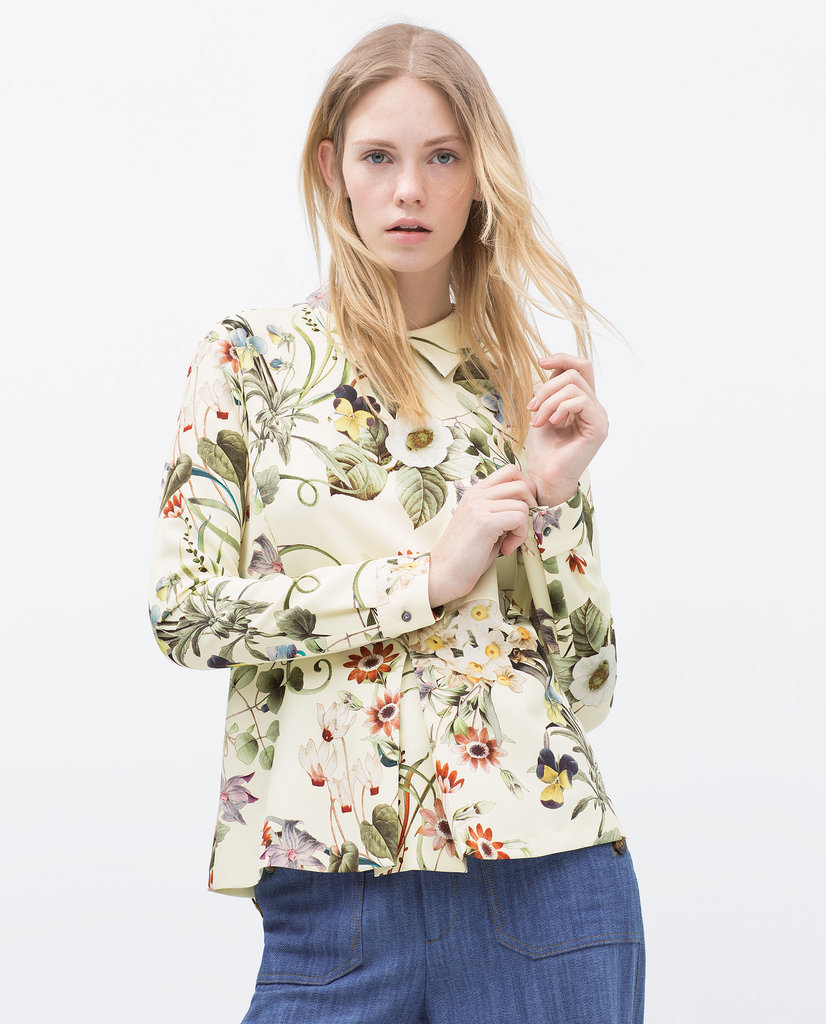 Zara Printed Peplum Top [4] ($80)
Proenza Schouler Diagonal Triangle Print Modal Silk Scarf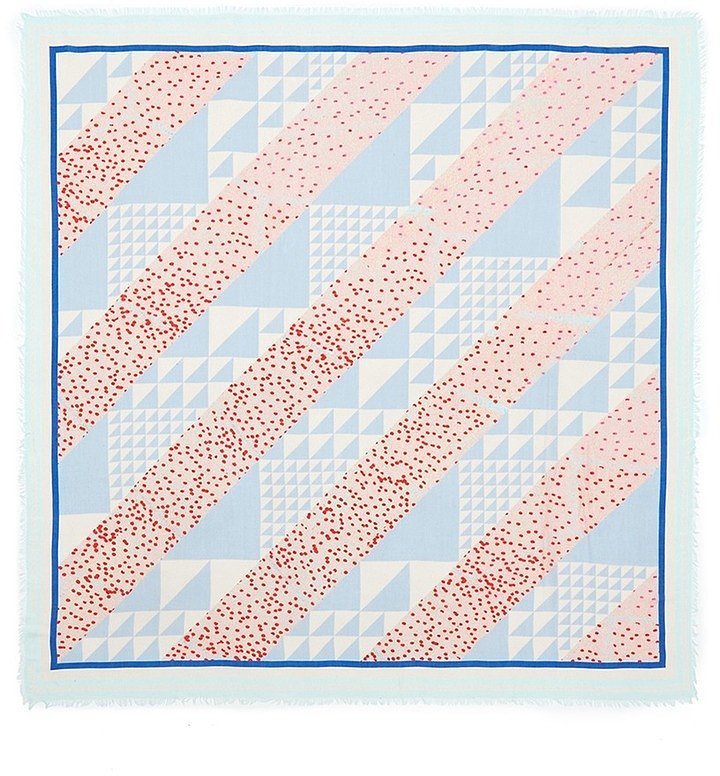 Proenza Schouler Diagonal Triangle Print Modal Silk Scarf [5] ($540)
Tibi Satin Poplin One-Shoulder Wrap Dress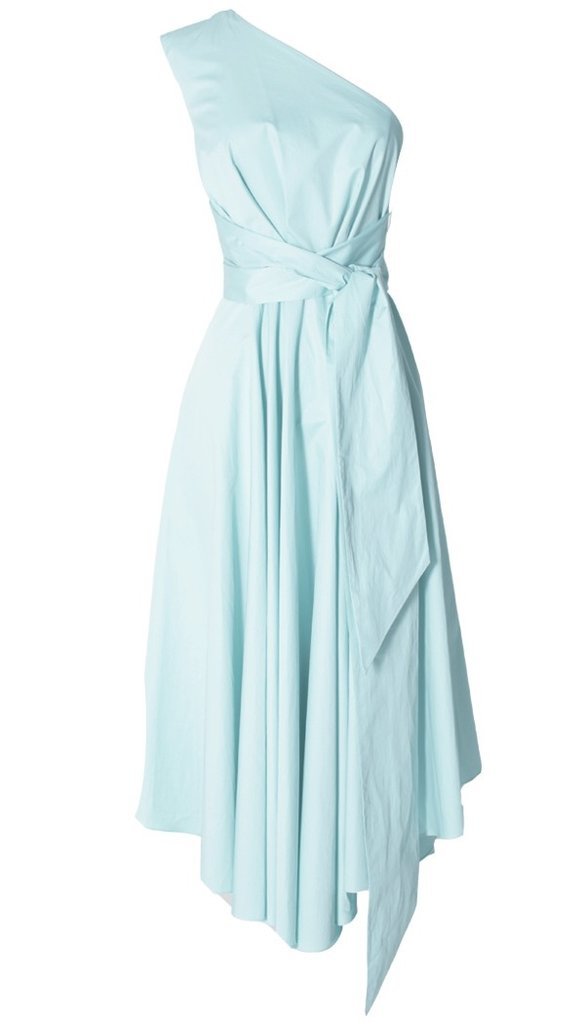 Tibi Satin Poplin One-Shoulder Wrap Dress [6] ($625)
Kurt Geiger Lily Brogues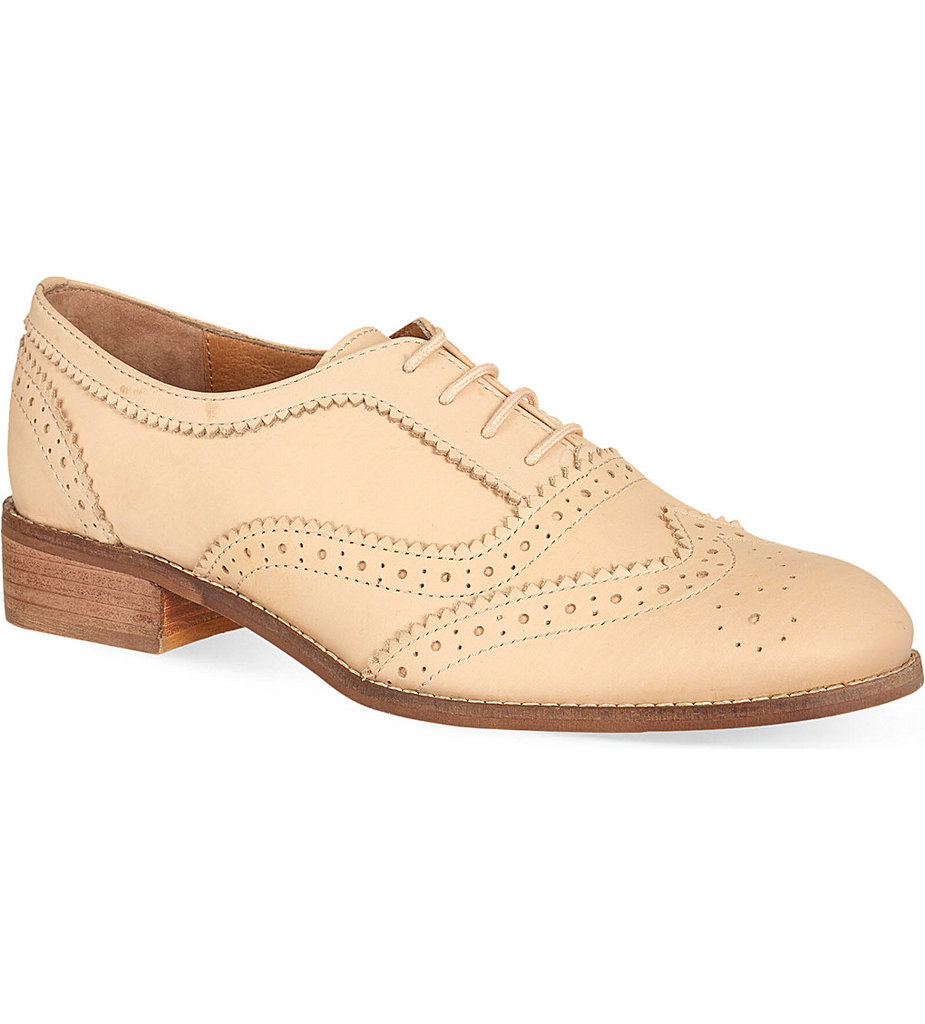 Kurt Geiger Lily Brogues [7] ($117)
H&M Wide-Leg Pants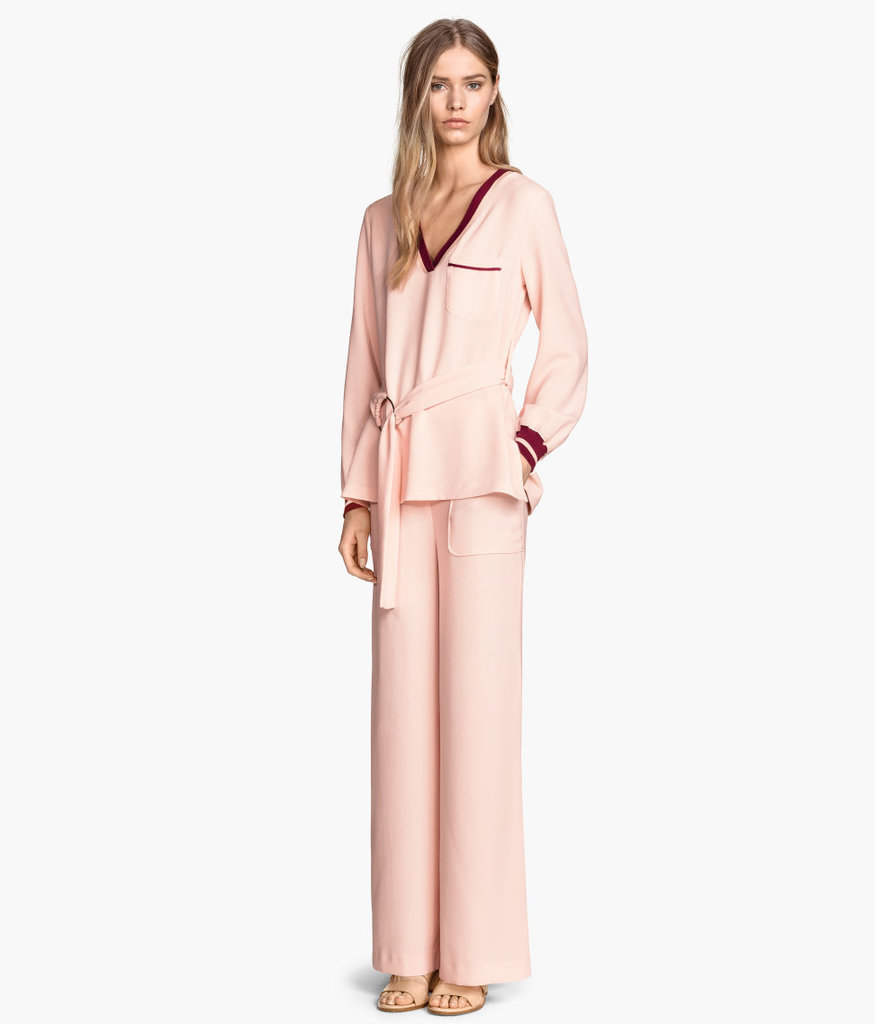 H&M Wide-Leg Pants [8] ($60)
Mother of Pearl Morley Cropped Embellished Cloqué Top
Mother of Pearl Morley Cropped Embellished Cloqué Top [9] ($695)
Alice + Olivia Port Cross-Back Skater Dress
Alice + Olivia Port Cross-Back Skater Dress [10] ($475)
Valentino Pastel Chevron Rainbow Sweater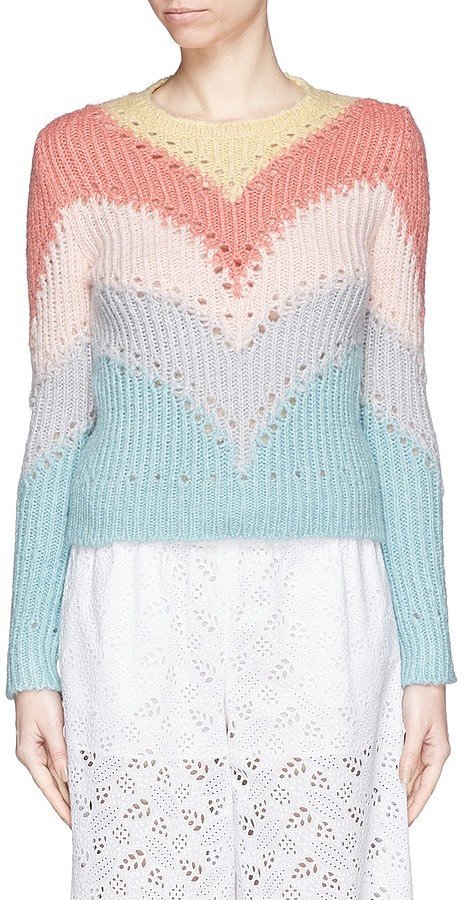 Valentino Pastel Chevron Rainbow Sweater [11] ($2,370)
Pierre Hardy Lilly Floral-Cutout Bootie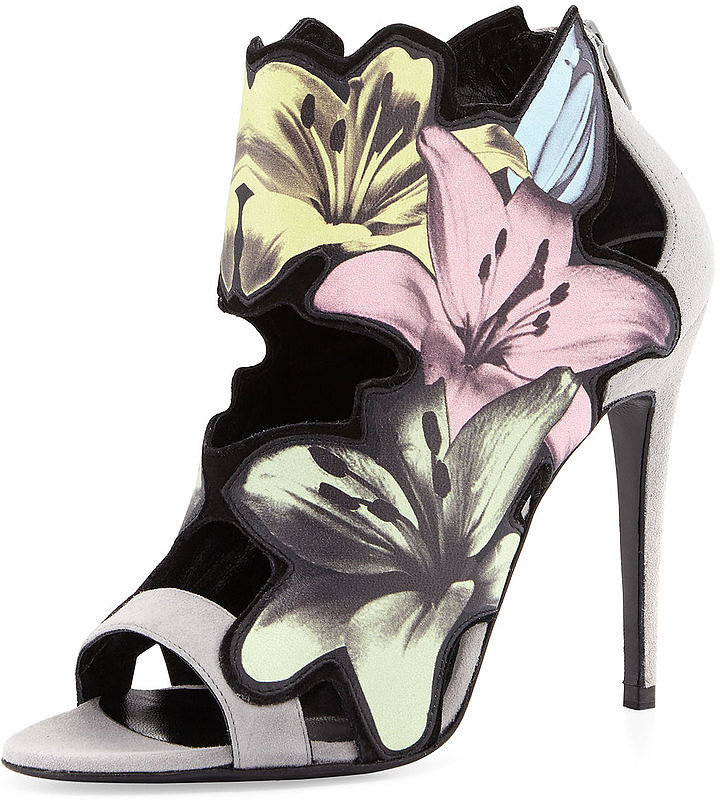 Pierre Hardy Lilly Floral-Cutout Bootie [12] ($1,175)
American Apparel Grape Pastel Leather Quartz Wristwatch

American Apparel Grape Pastel Leather Quartz Wristwatch [13] ($34)
Noisy May Pastel Faux Leather Jacket
Noisy May Pastel Faux Leather Jacket [14] ($105)
Miu Miu Round-Frame Sunglasses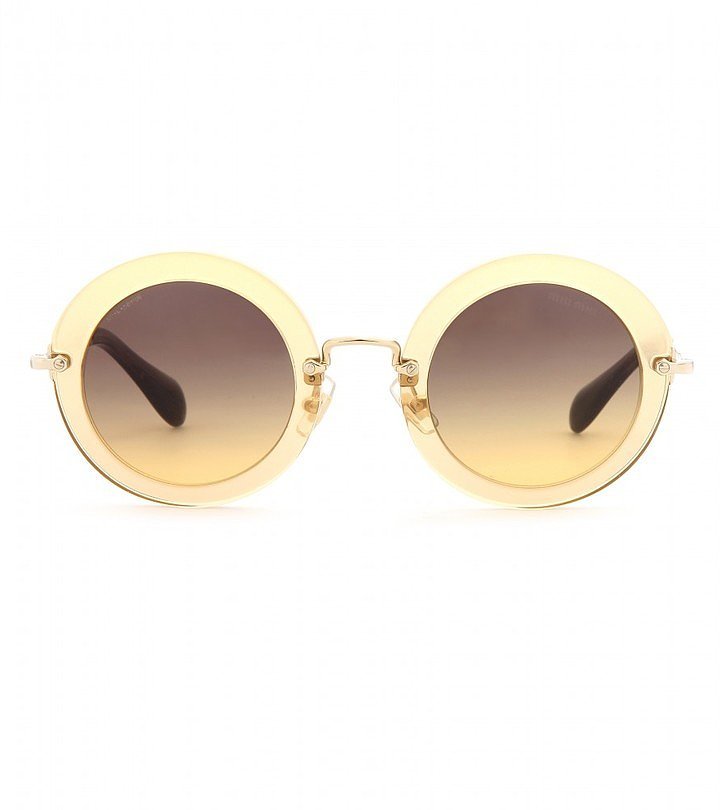 Miu Miu Round-Frame Sunglasses [15] ($339)
Stella McCartney Pastel Jacquard Sweatshirt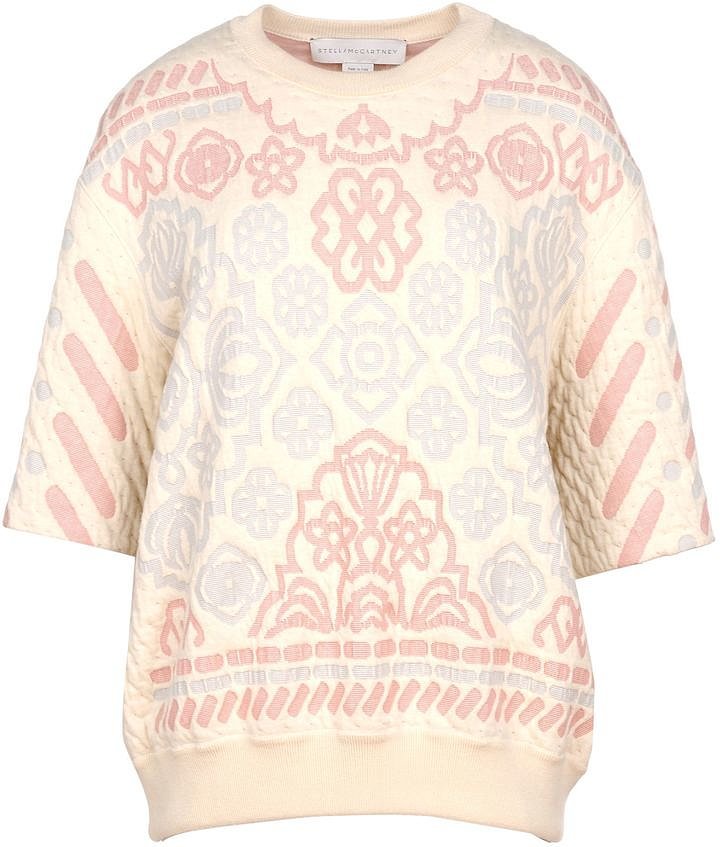 Stella McCartney Pastel Jacquard Sweatshirt [16] ($715)
Topshop Utility Crepe Tunic, Duster, and Wide-Leg Trousers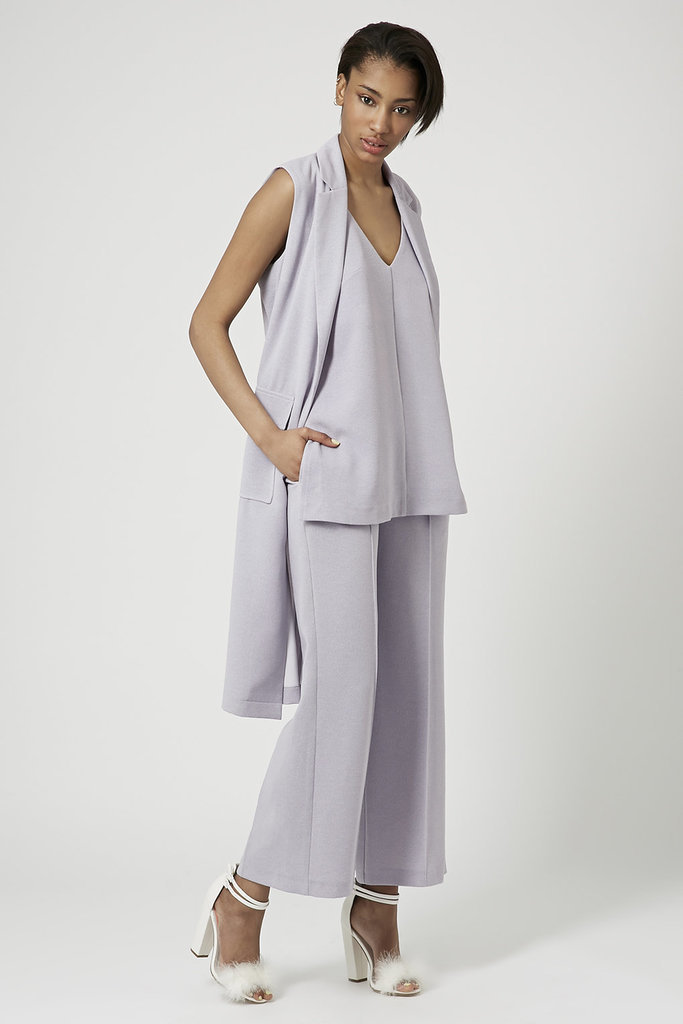 Topshop Utility Crepe Tunic, Duster, and Wide-Leg Trousers [17] ($305 for outfit)
River Island Blue Flower and Lace Pencil Skirt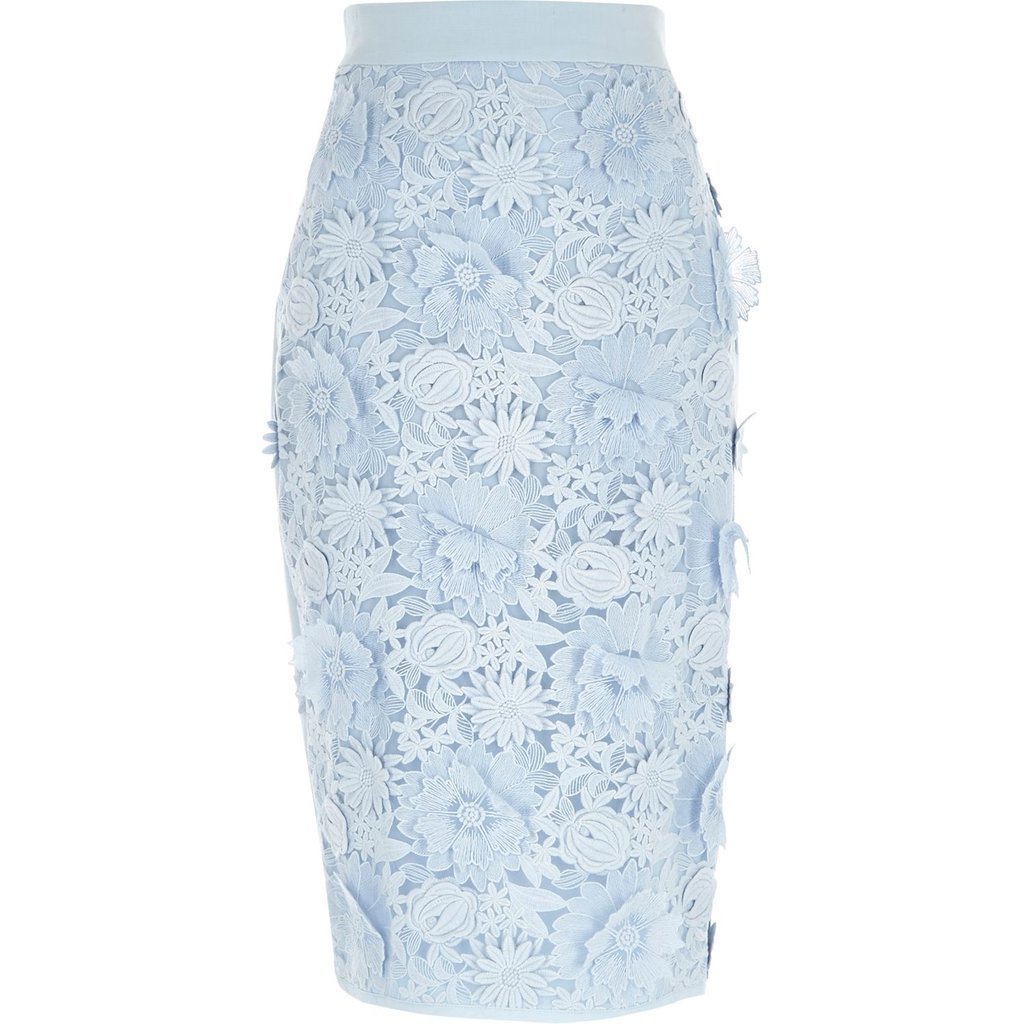 River Island Blue Flower and Lace Pencil Skirt [18] ($130)
Diane von Furstenberg Amana Printed Coat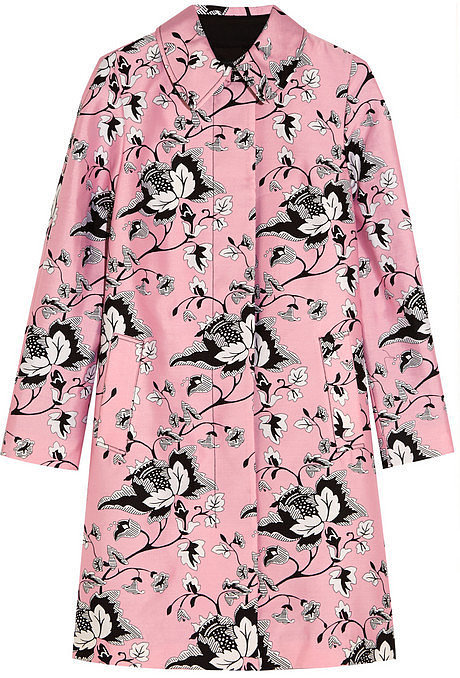 Diane von Furstenberg Amana Printed Coat [19] ($800)
Forever 21 Faux Stone Geo Stud Set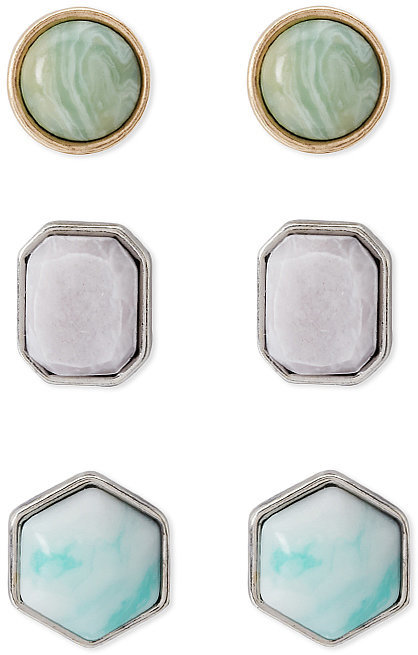 Forever 21 Faux Stone Geo Stud Set [20] ($6)
Nicholas Kirkwood Lace Point-Toe Loafers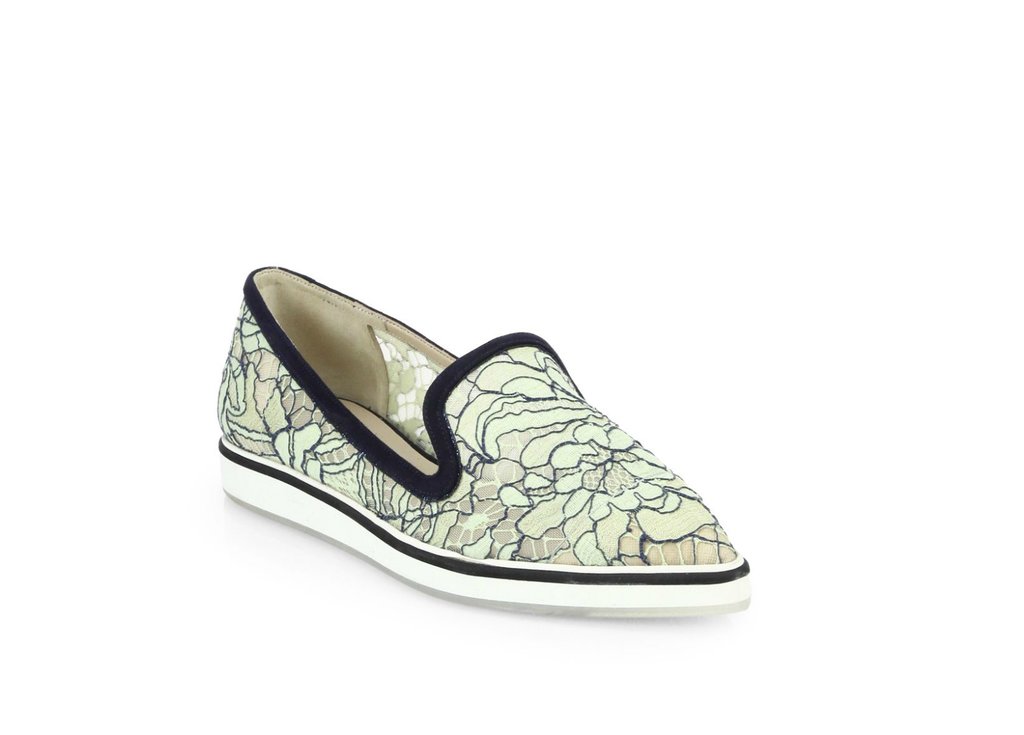 Nicholas Kirkwood Lace Point-Toe Loafers [21] ($695)
Club Monaco Norra Dress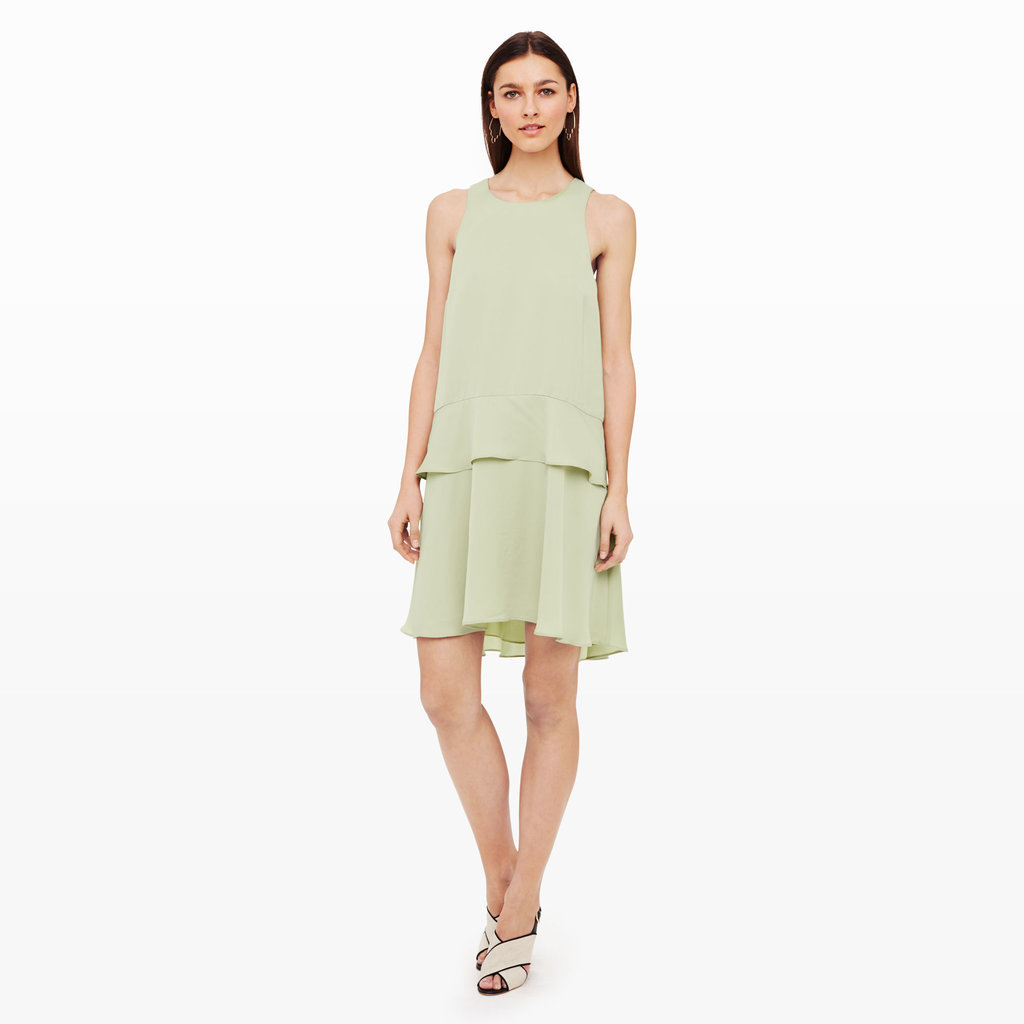 Club Monaco Norra Dress [22] ($229)
Marc by Marc Jacobs Milky Block Cotton and Modal-Blend Scarf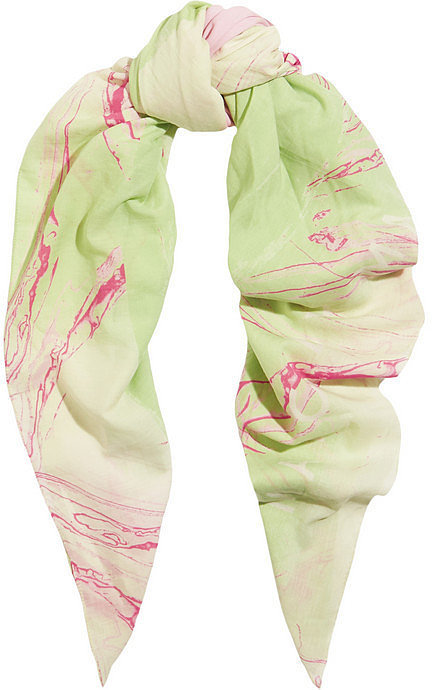 Marc by Marc Jacobs Milky Block Cotton and Modal-Blend Scarf [23] ($160)
3.1 Phillip Lim Slingback Flats

3.1 Phillip Lim Slingback Flats [24] ($395)
Rachel Comey Silk Longfellow Blouse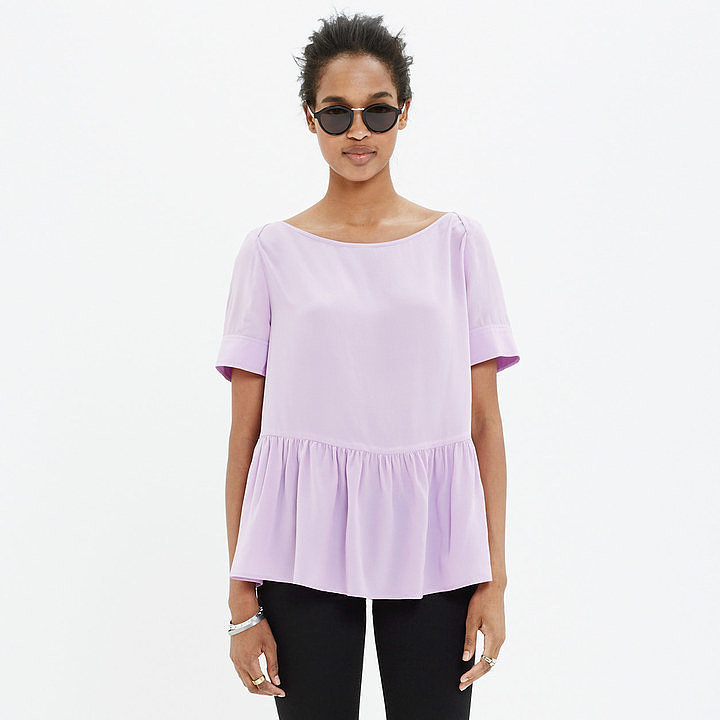 Rachel Comey Silk Longfellow Blouse [25] ($391)
Catarzi Wide-Brim Fedora Hat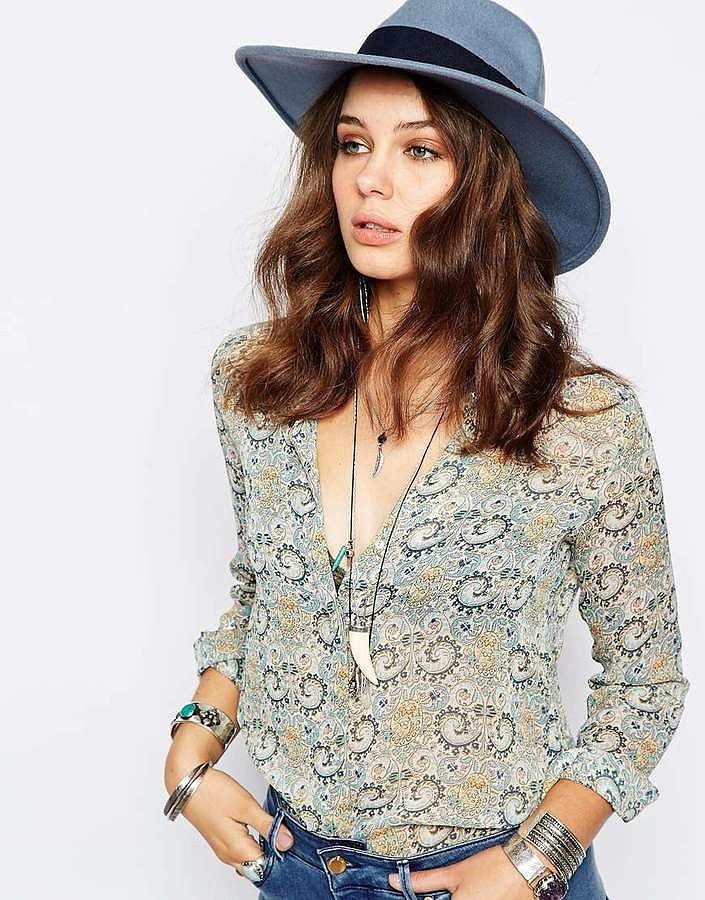 Catarzi Wide-Brim Fedora Hat [26] ($54)
Asos Jacquard Crop Top Dress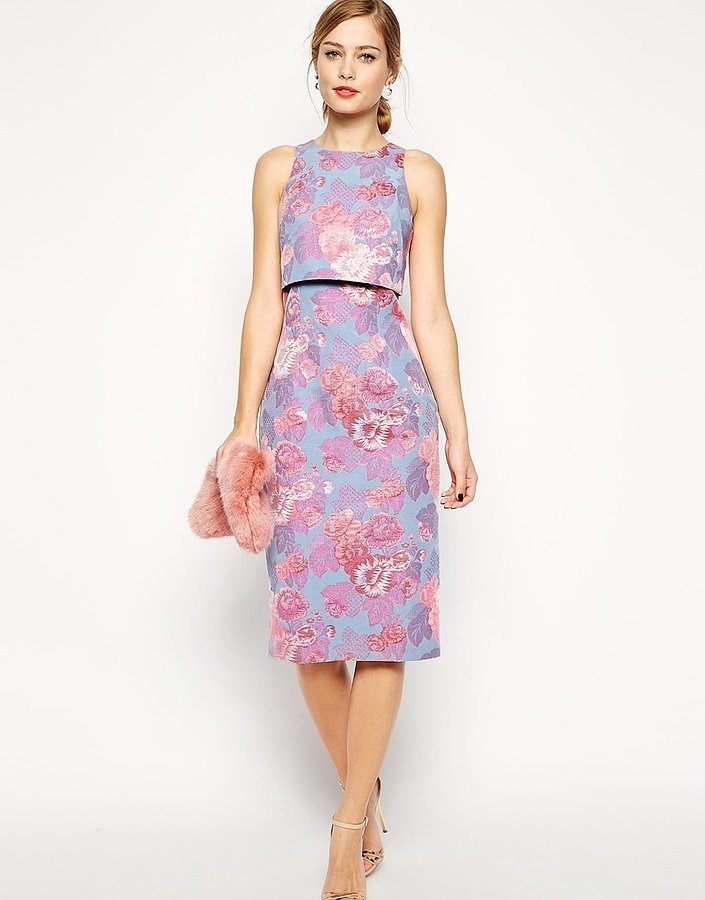 Asos Jacquard Crop Top Dress [27] ($134)
Esprit Checked Cape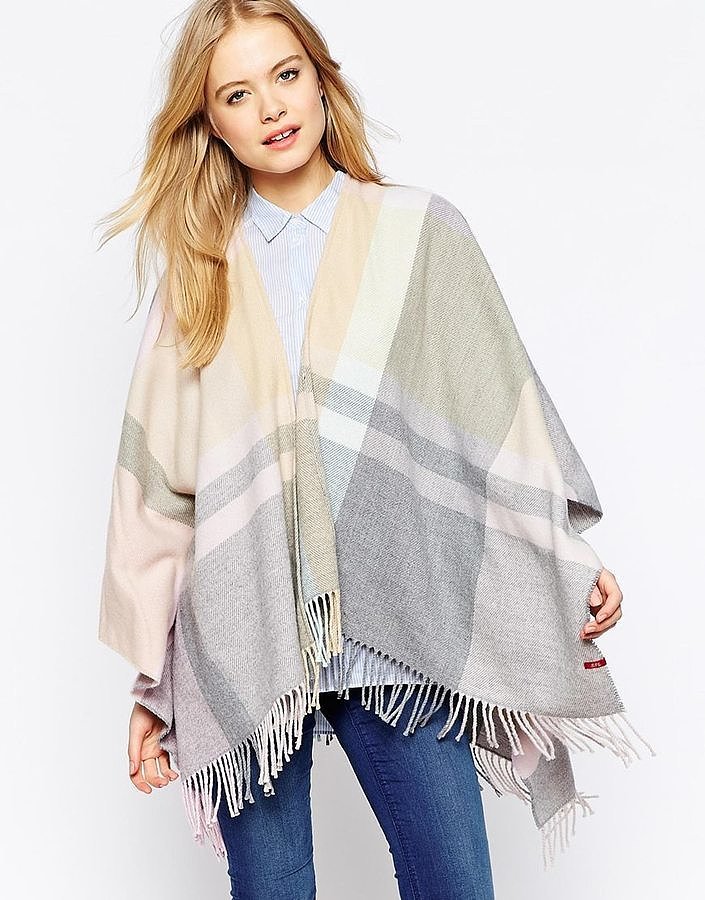 Esprit Checked Cape [28] ($55)
Blink Pastel Snake-Print Barely There Sandals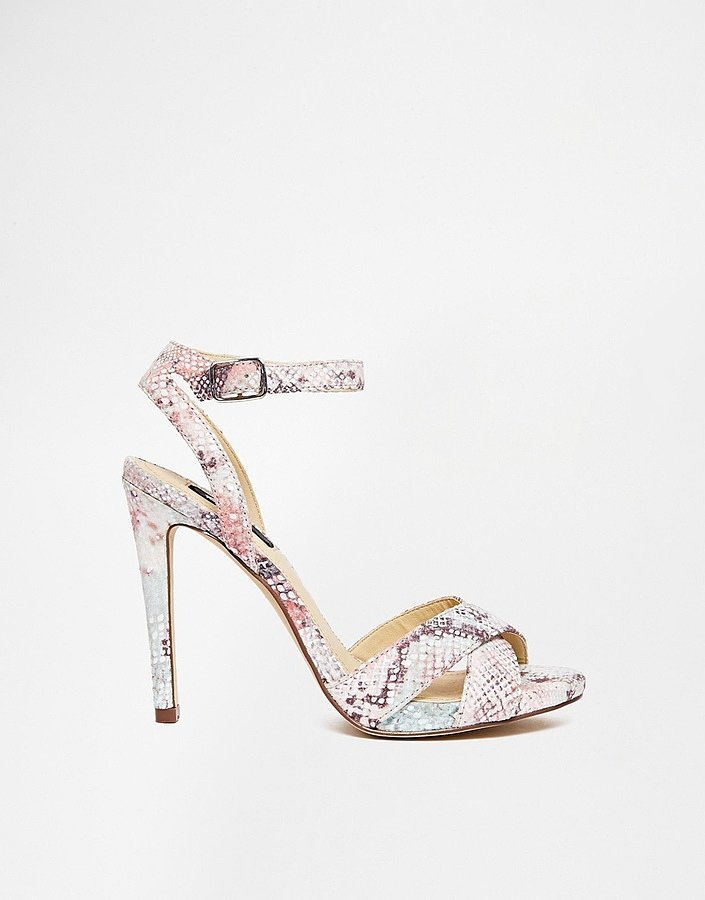 Blink Pastel Snake-Print Barely There Sandals [29] ($63)
J.Crew Laser-Cut Midi Circle Skirt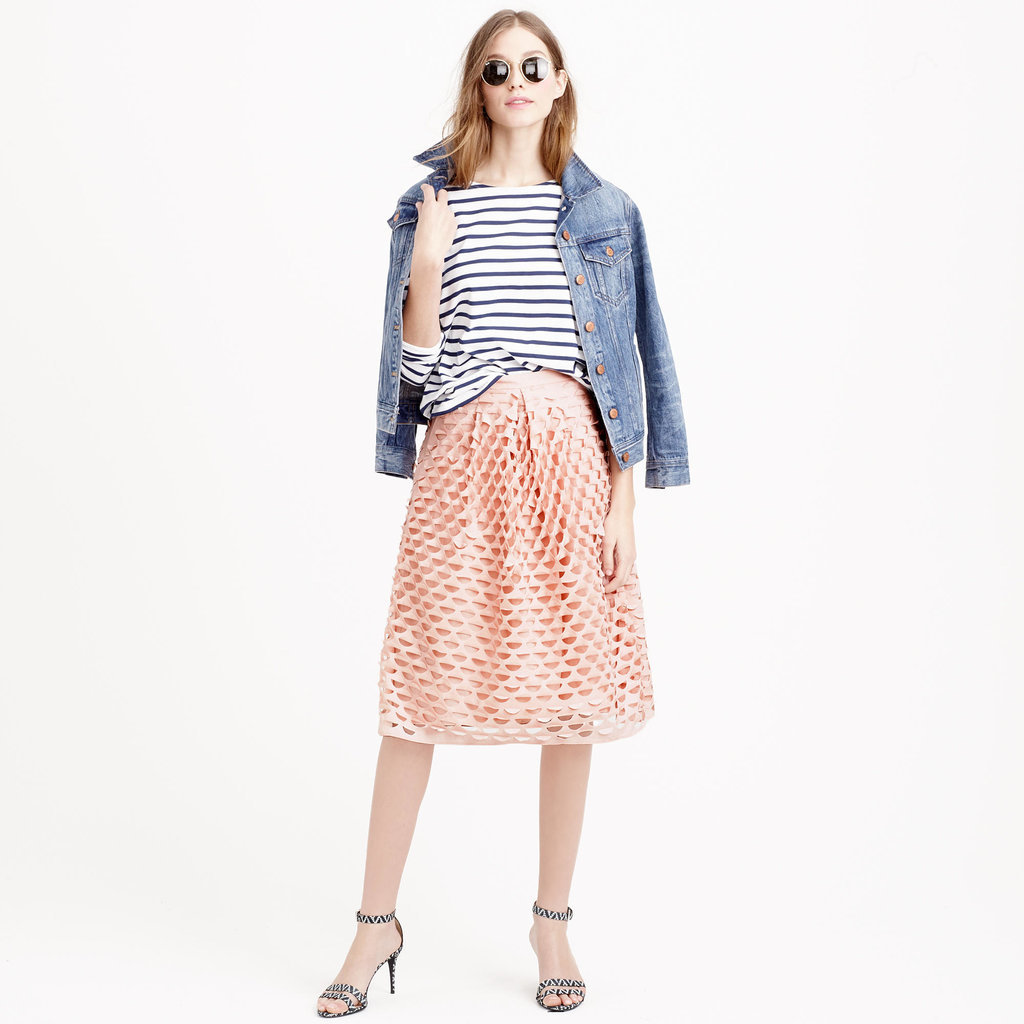 J.Crew Laser-Cut Midi Circle Skirt [30] ($128)
Ted Baker Pastel Floral Pleated Beach Dress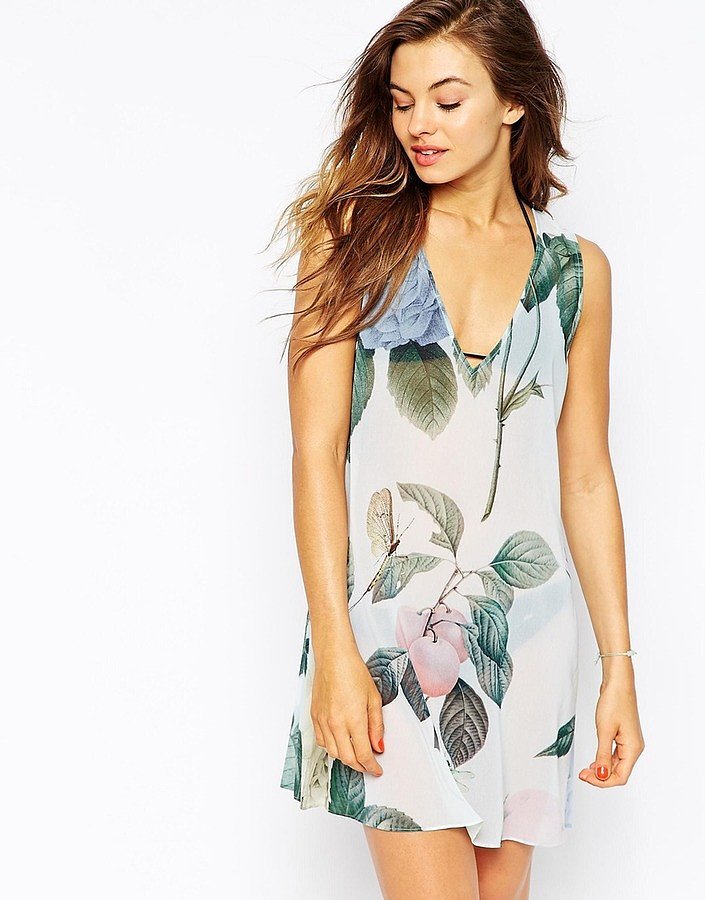 Ted Baker Pastel Floral Pleated Beach Dress [31] ($160)