When we watch the temperature climb above 90°F (yikes!), the thought of a simple task like getting dressed can seem near impossible — especially when you factor in the desire to actually appear pulled together in the sweltering heat. Fortunately, we've got a few tricks up our sleeve to put our most stylish foot forward, even in the midst of a Summer heat wave. The trick to pulling it off is all in the power of a few statement pieces — we're talking vibrant hues, asymmetrical hemlines, and attention-grabbing cutouts for a high-impact look that's also low-effort. We've scoured the web to bring you the crème de la crème of warm-weather wear. The best part? All of these fashionable, easy-to-slip-on pieces (yes, all 99 of them!) are less than $100!
— Additional reporting by Hannah Weil
Source: Getty [1]
One Rad Girl Floral Lace Dress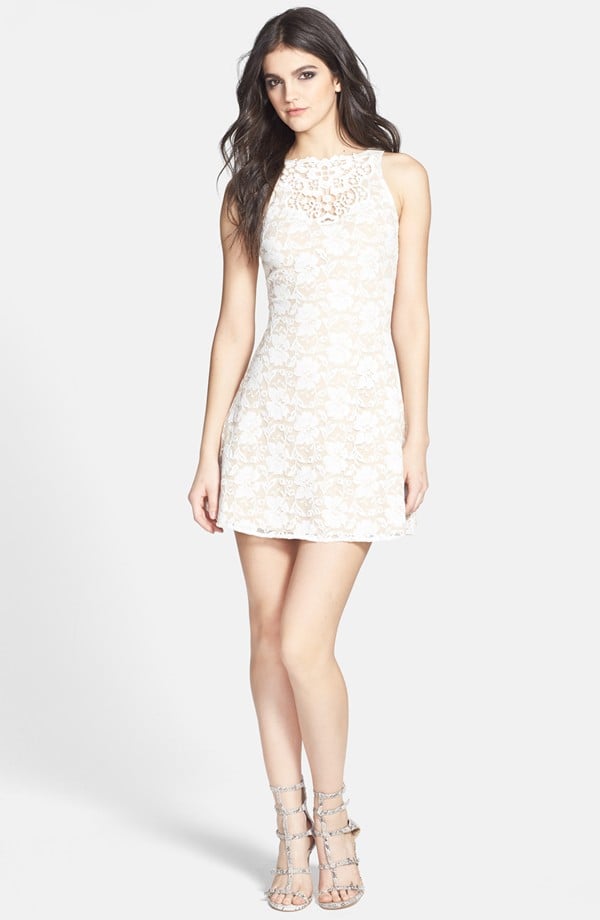 A LWD [2] ($58) that lets your legs breathe is a Summer must.
BCBG Max Azria Carla Wedge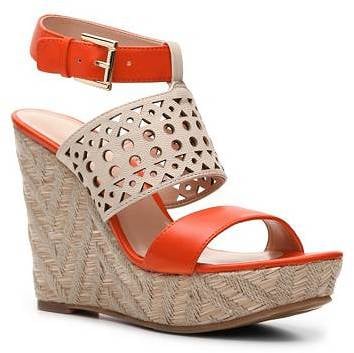 An espadrille in a bold hue [3] ($70) means your footwear does the legwork for you (as far as style is concerned).
Gentle Fawn Floral Shorts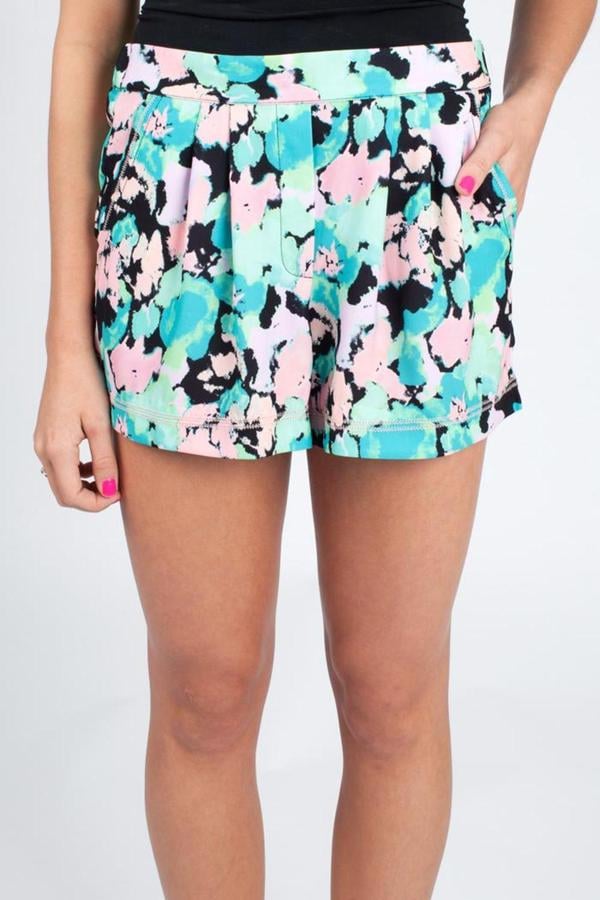 Make getting dressed a cinch with bold printed shorts [4] ($70) that feel as good as they look.
Topshop Floral Crop Top
Now's the time to bare your abs. Do it in style with this feminine floral crop top [5] ($61).
Tinley Road Chevron Stripe Maxi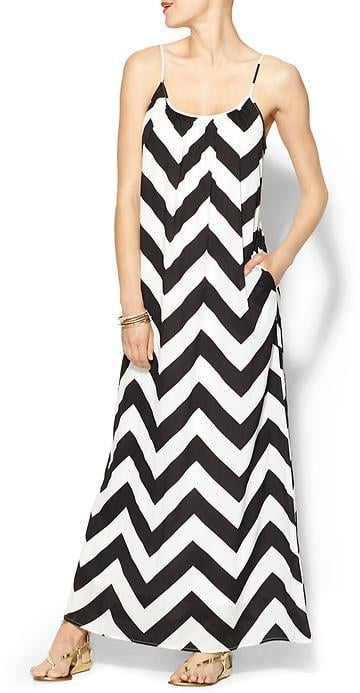 Talk about easy — this dress [6] ($89) was made for wearing just about anywhere with its perfectly laid-back Summer vibe.
Warehouse Pleated Cami Dress

Be the envy of every cocktail party in an easy, breezy little shift [7] ($71).
Pam Breeze-ly Tunic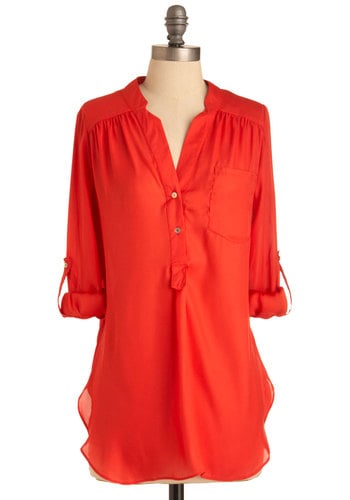 When the shirt has "breeze" in the name [8] ($35), you know it was made for staying cool in the heat.
Label by Five Twelve Shirtdress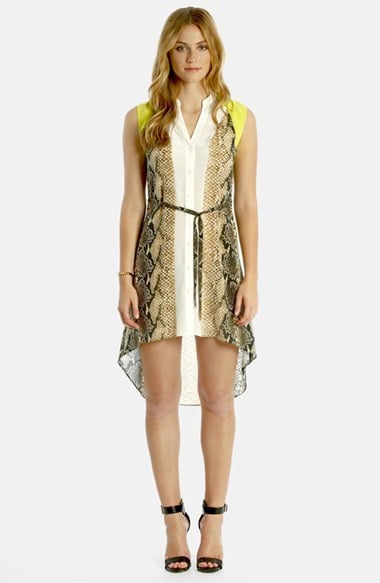 Don't overdo the frills for a night out when it's 100°F outside. Instead reach for a simple (breathable) silhouette [9] ($84) that makes a statement.
BDG Oversize Tee Dress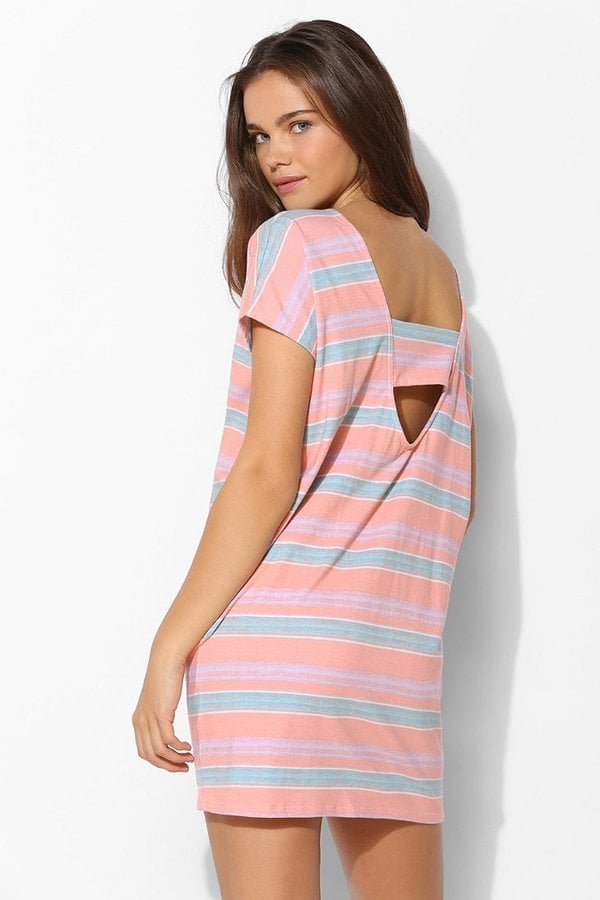 This one's [10] ($49) better than your favorite t-shirt but just as easy to throw on.
Zara Flat Leather Sandal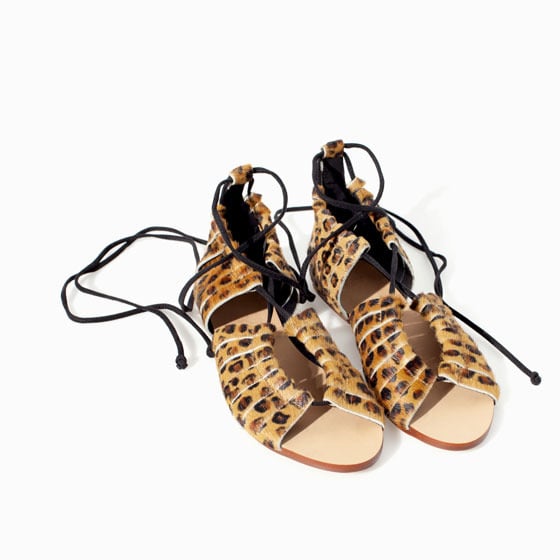 Show off your wild side with these leopard lace-up sandals [11] ($100).
Forever 21 Slit Maxi Skirt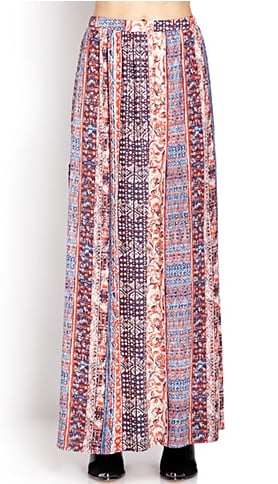 A slit plays double duty as a sexy and cooling detail on this pretty skirt [12] ($20).
Mink Pink Jogger Pant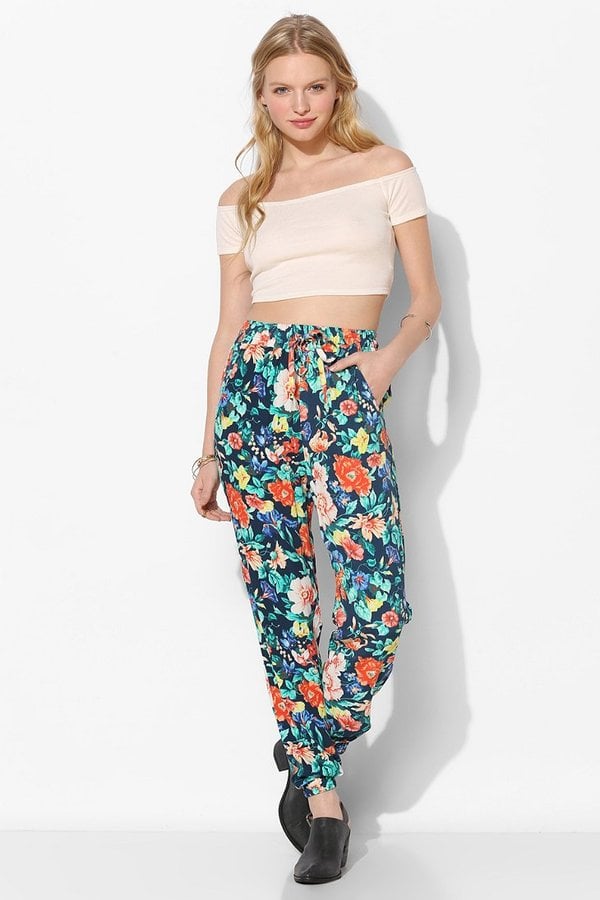 These pants [13] ($99) let you move, breathe, and look polished and pretty in the heat.
Lucky Brand Mixed Media Dress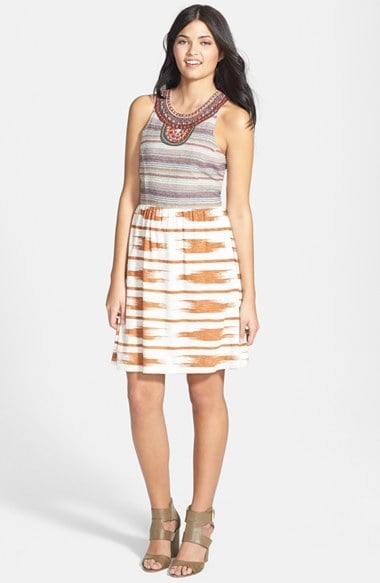 We love that this piece [14] ($80) gives the illusion of two pieces, and it's a cinch to throw on in one easy step.
Superga Floral Sneakers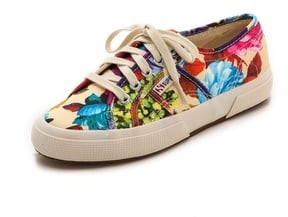 Amping up your sneaker game [15] ($70) is a surefire way to lend your outfit a little oomph without adding any heat-inducing layers.
Cusp by Neiman Marcus Dress

A high-low hemline guarantees you'll feel the breeze on your legs — and this brilliant cobalt hue [16] ($79, originally $228) guarantees you'll look the part of Summer styler.
City Triangles Keyhole Romper

This sunny romper [17] ($25, originally $46) has summertime written all over it, from the cooling cutouts to the fresh yellow hue.
Charlotte Russe Aztec-Print Maxi

We adore the standout color scheme on this Aztec-print dress [18] ($25, originally $30). Wear it to work or out on the town — and rest assured, you'll feel as breezy as you appear.
Zara Trousers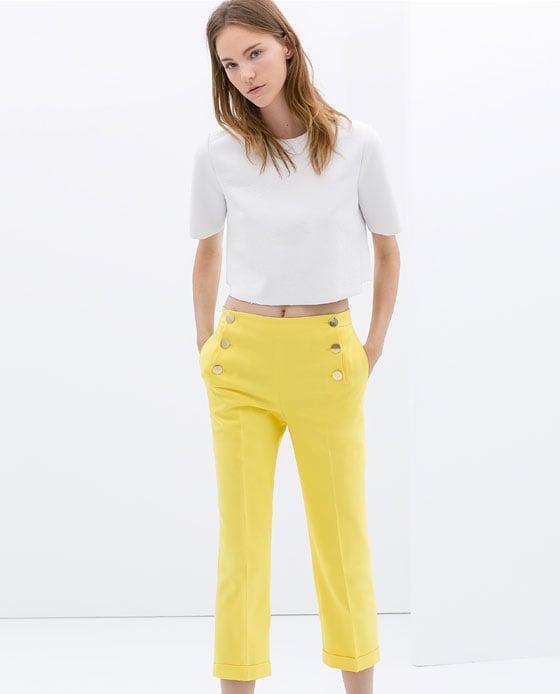 You'll be ready to hit the high seas with these front-button trousers [19] ($60).
Mango Military-Style Gilet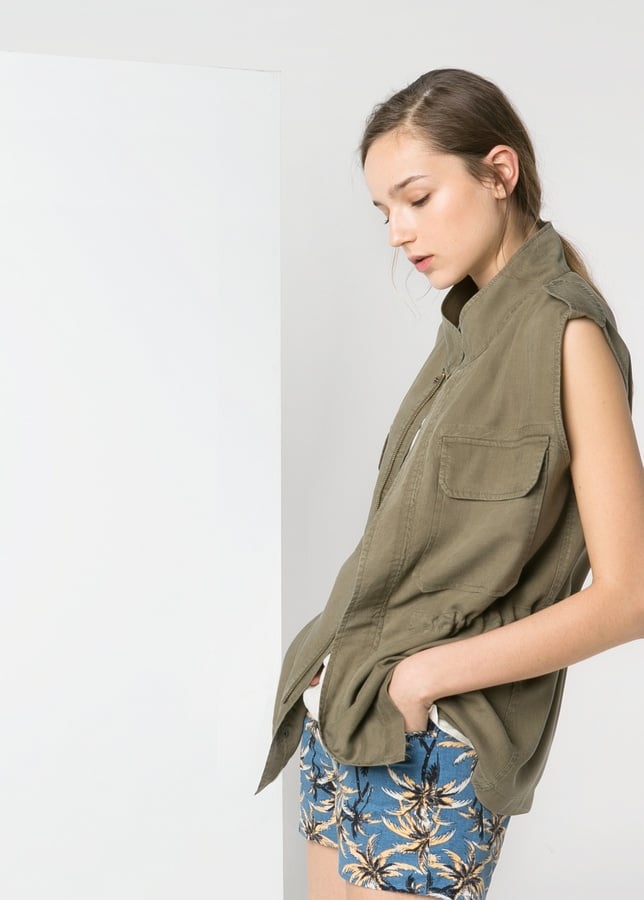 You may not want to pull out your army jacket in the heat, but a vest like this [20] ($80) will have the same cool-girl effect.
ModCloth Step Into Style Flats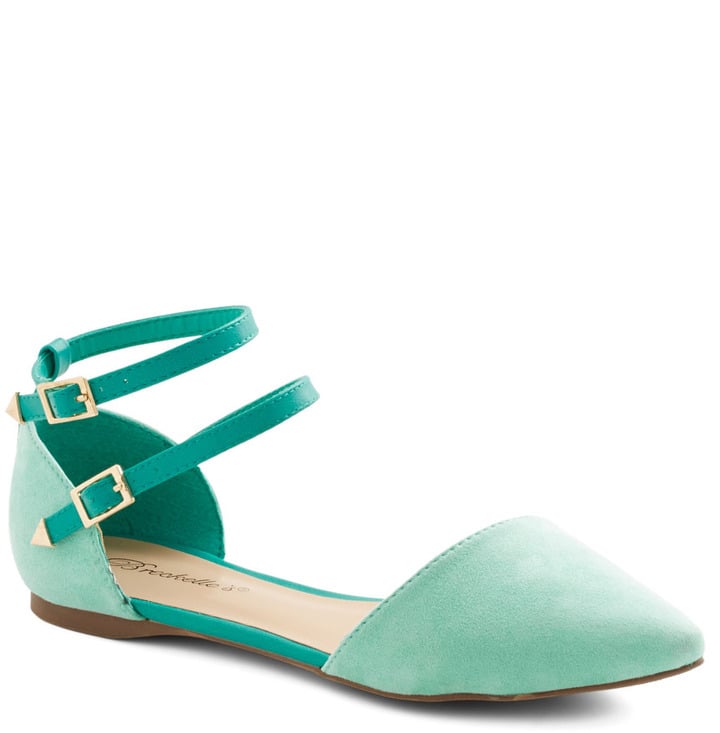 Elongate your stems with these pointed flats [21] ($30). Bonus: they're minty fresh.
ASOS Swing Dress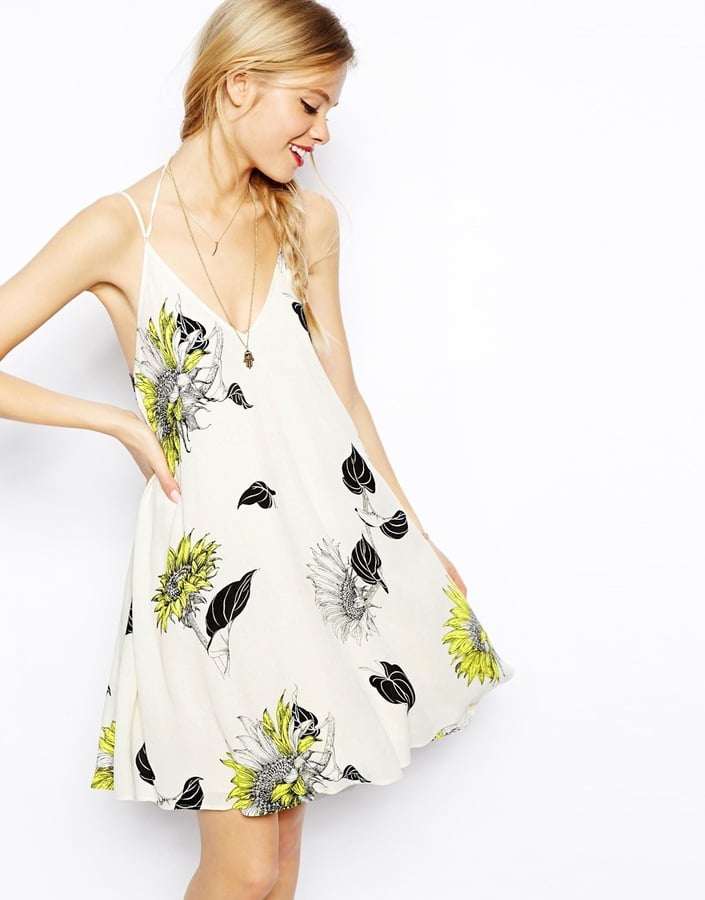 What's more hot-weather-friendly than a sunflower-print swing dress [22] ($58)?
Topshop Palm-Print Playsuit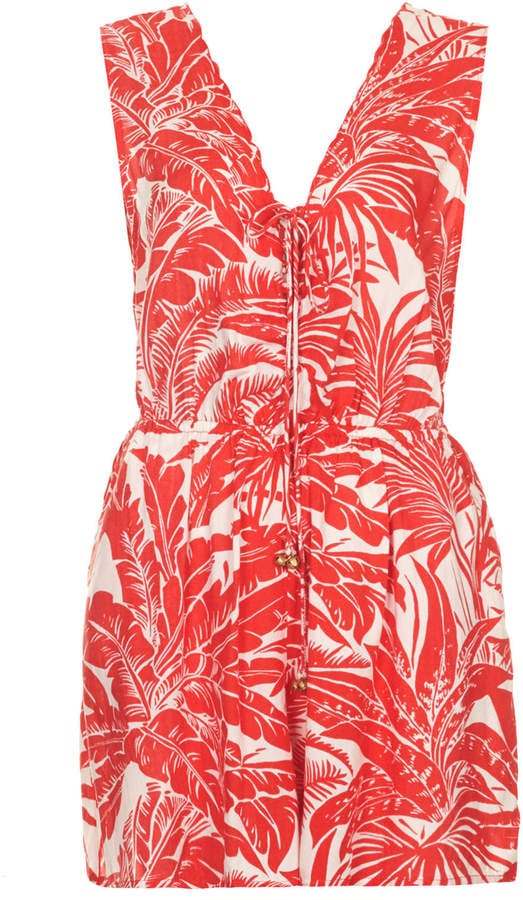 Talk about low maintenance. You need little else but this statement playsuit [23] ($64) to style up a worthy look.
H&M Denim Dress
It may be too hot for your jeans, but in a lightweight dress like this [24] ($40), you can have your denim and wear it, too.
Joe Fresh Printed Shorts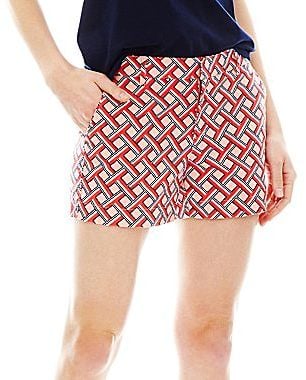 Maximum polish, minimum effort! See what happens when you throw on these printed chinos [25] ($29), a white button-down, and loafers.
Park Lane Bead Sandals
Channel the Southwest-cool vibe with these beautifully beaded sandals [26] ($46, originally $61).
Topshop Palm Skort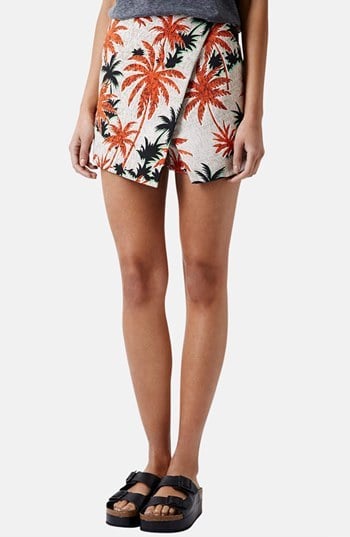 It was love at first sight for this gorgeous tropical skort [27] ($68).
J.Crew Baseball Cap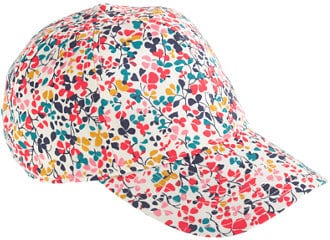 A floral ball cap [28] ($50, originally $58) will refresh your Summer style on the go.
LOFT Dot Cutout Back Dress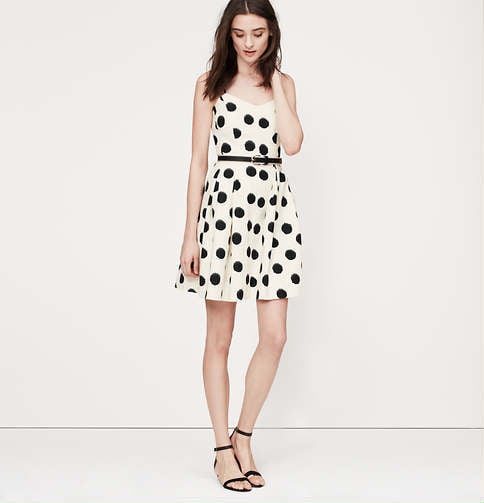 This open-backed little number [29] ($90) would be the perfect thing for catching rays at a backyard cocktail party.
Express Organza Sleeveless Shirt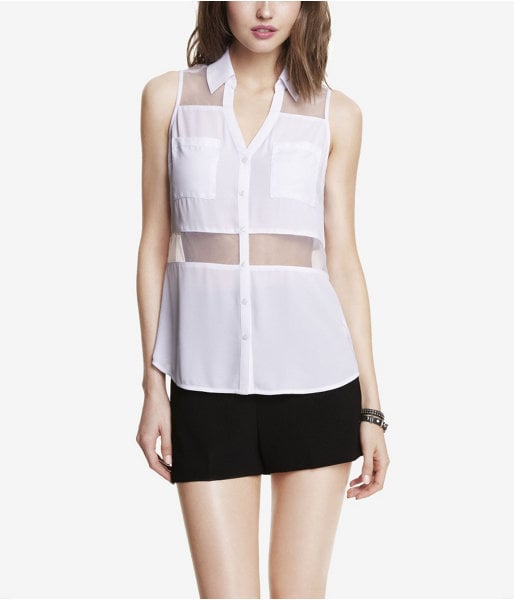 A blouse that's breezy [30] and not too overexposed means it's perfect for taking to the office in 100°F heat.
Zara Striped Dress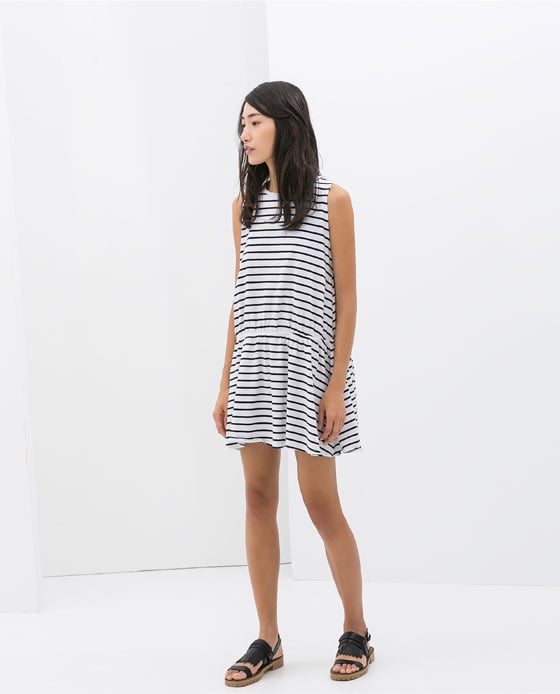 Forget overcomplicated dresses: this swing version [31] ($36) is a seasonal standout that you can dress up with a white blazer at work or slip on, over your bikini.
Jasper & Jeera Cannes Sandal
Say hello to your favorite Summer sandal [32] ($68).
ASOS Shell Top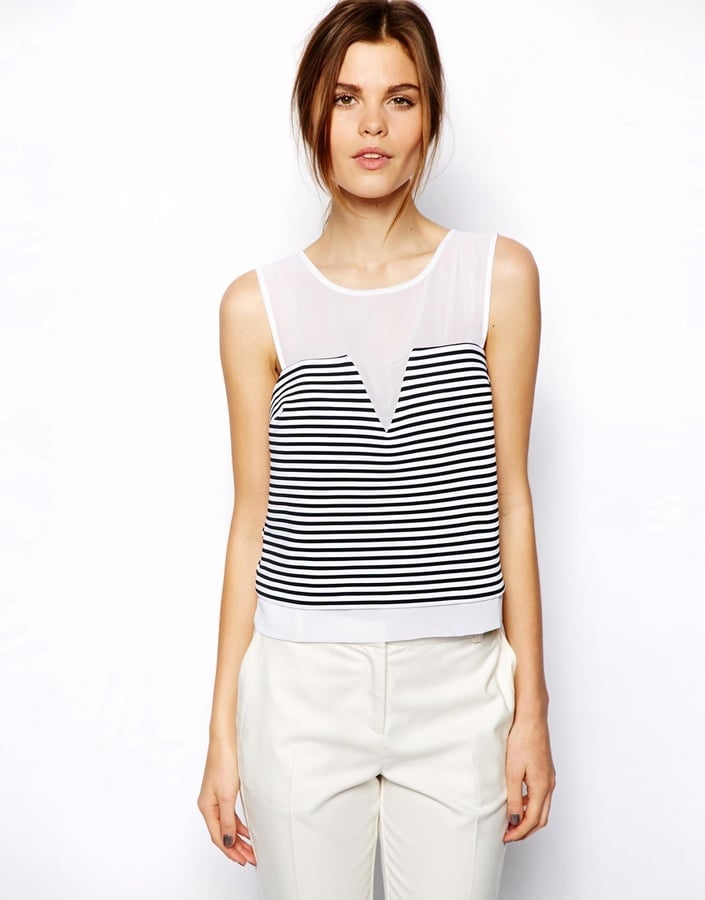 Simply chic! Top off your office look with this one [33] ($58) to avoid overheating.
Lucky Brand Moto Vest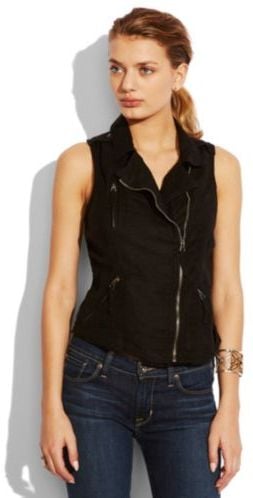 Get a moto-chic style spin without a stifling leather jacket. This linen vest [34] ($99) offers the same cool in a warm-weather-accessible way.
Forever 21 Round Sunglasses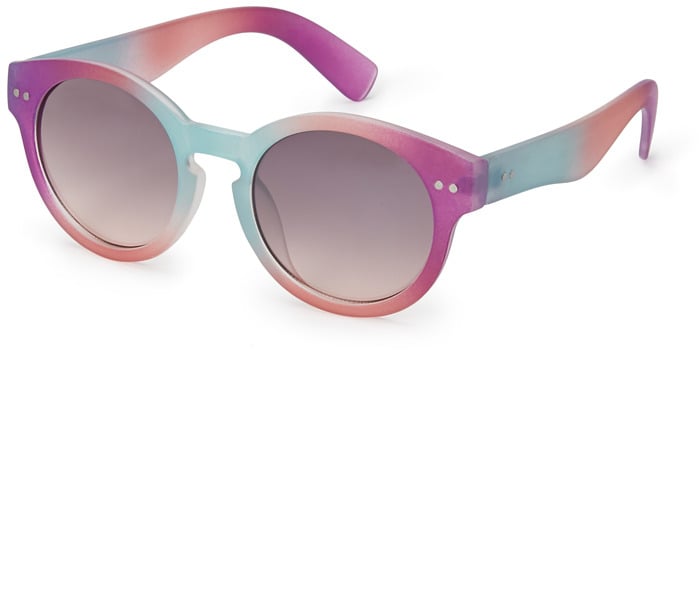 These shades [35] ($6) would lend cool color to your work wear.
ModCloth Trapeze Your Mind Dress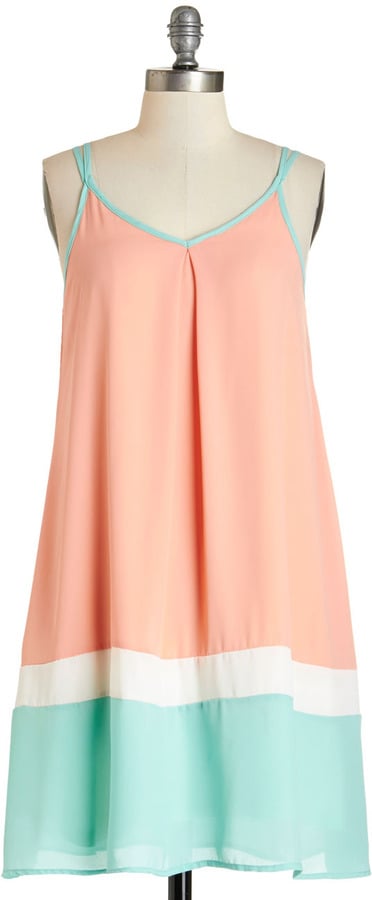 Make your event wear as comfortable as it is stylish in a colorblock trapeze dress [36] ($50). Add wedges and statement jewelry to finish it off.
Zara Open Back Jumpsuit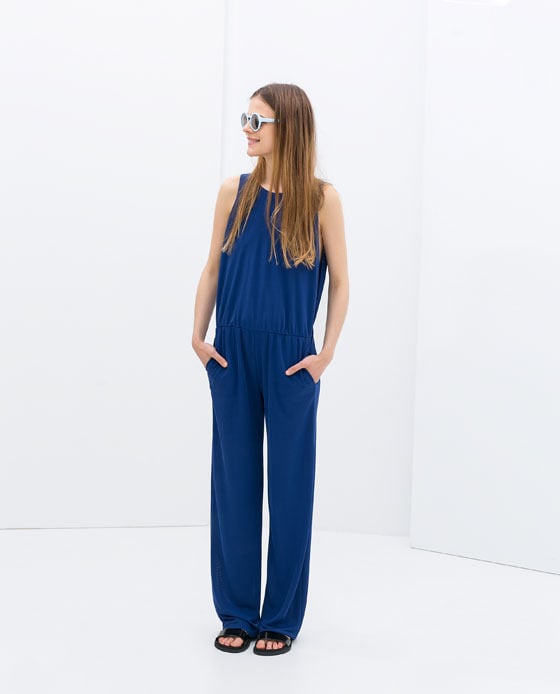 We love that this polished jumpsuit [37] ($60) might just be conservative enough to get away with at work.
The Sak Espadrilles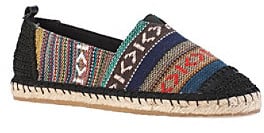 Toss out your worn-out sandals, and trade in your lace-ups or heels for something much more low maintenance. These printed slip-ons [38] ($49) will take you from the city to the beach in summery style.
Leith Front Cutout Tank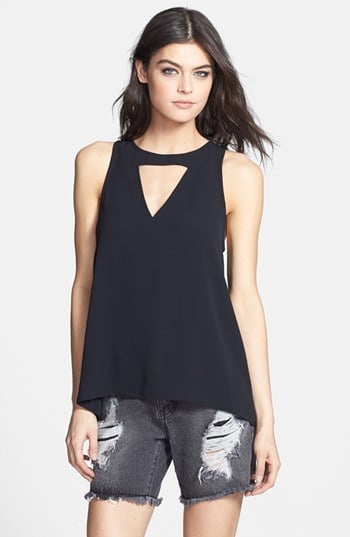 You may just be able to get away with this cool (in more ways than one) blouse [39] ($44) in a casual office space, but if not, then slip it on to catch the breeze off duty.
Michael Stars Racerback Maxi
Functional and easy to style up with great accessories, this dress [40] ($59, originally $98) is like a wonderful blank canvas.
Aqua Sleeveless Dress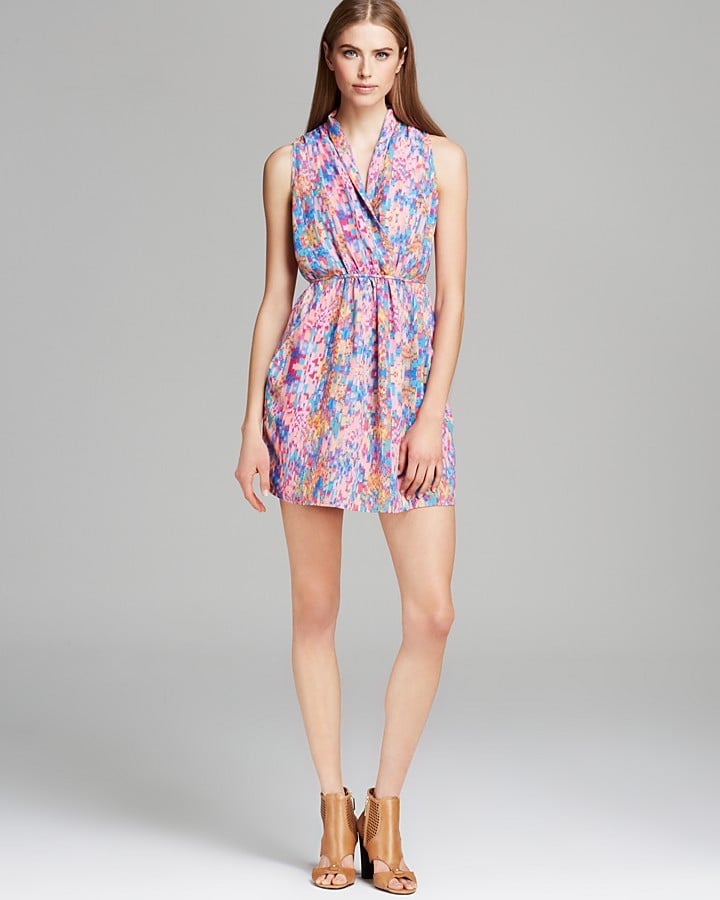 A wrap minidress [41] ($88) is a hot-weather secret weapon.
Nine West Super Floppy Hat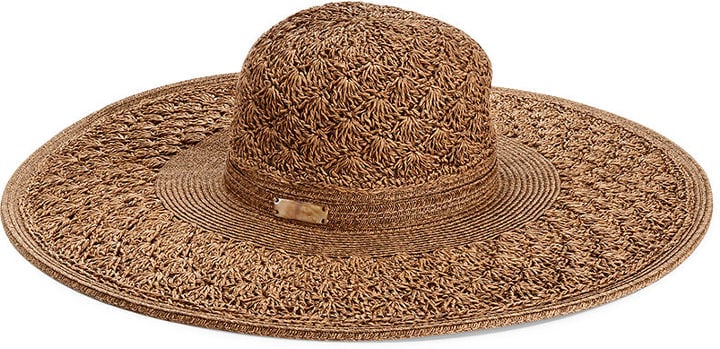 This floppy hat [42] ($31, originally $42) is certainly the chicest way to shield the sun.
Joa Geometric Skater Skirt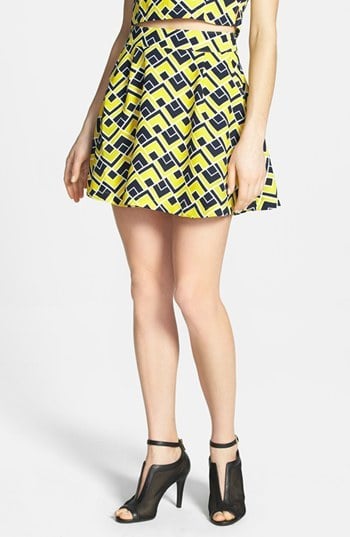 Don't underestimate the ability of this little mini [43] ($44) to transform your everyday look — or help keep you cool.
Free People Lace Shorts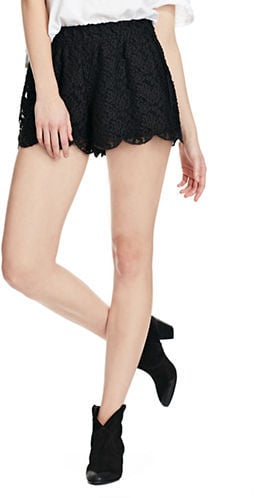 These lace scallop shorts [44] ($78) were made to show off your stems.
Ann Taylor Lace Tee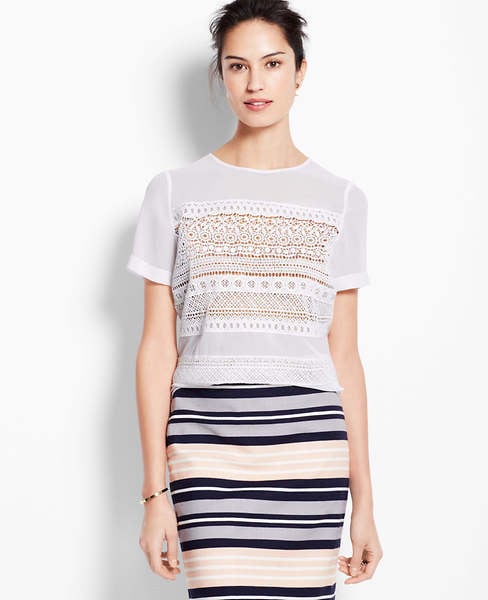 A lace-inset top [45] ($75, originally $89) will feel playful but not over-the-top — and lend cooling power wherever you go.
Forever 21 Overall Dress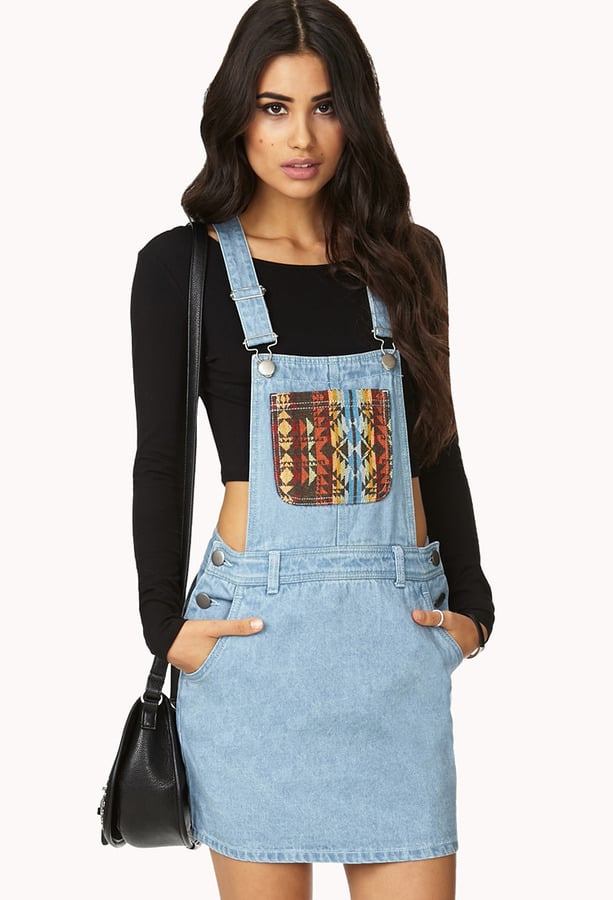 When it's too hot to come up with your outfits, this denim jumper [46] ($25) does the work for you.
Sam Edelman Gladiator Sandals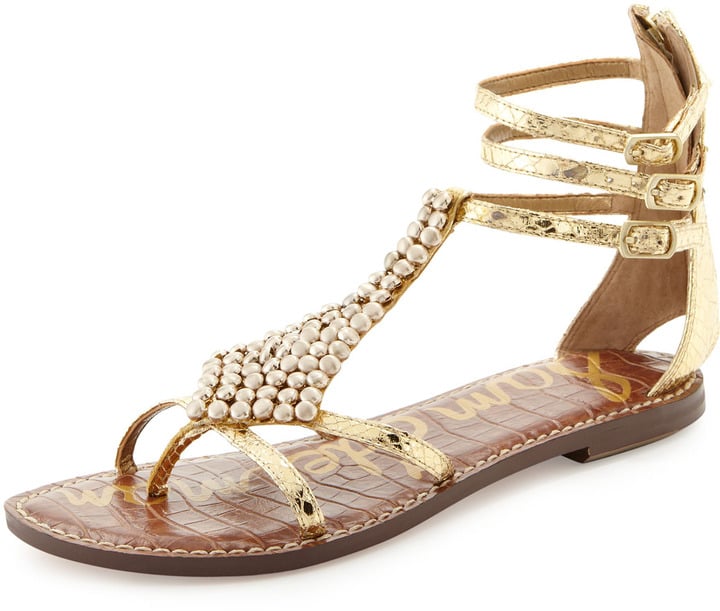 Gold gladiators [47] ($100) go perfectly with long maxis, minis, work sheaths, and cutoffs. Basically there's no warm-weather staple this pair won't match.
ASOS Peplum Top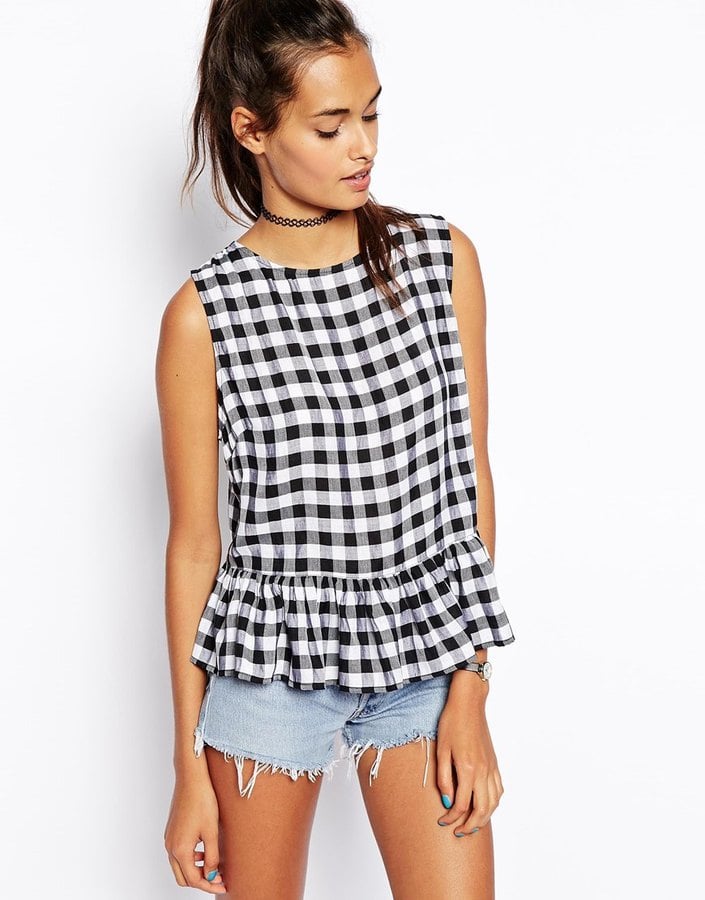 The preppy gingham print on this peplum top [48] ($48) will sweeten up your denim cutoffs.
Forever 21 Southwestern Skirt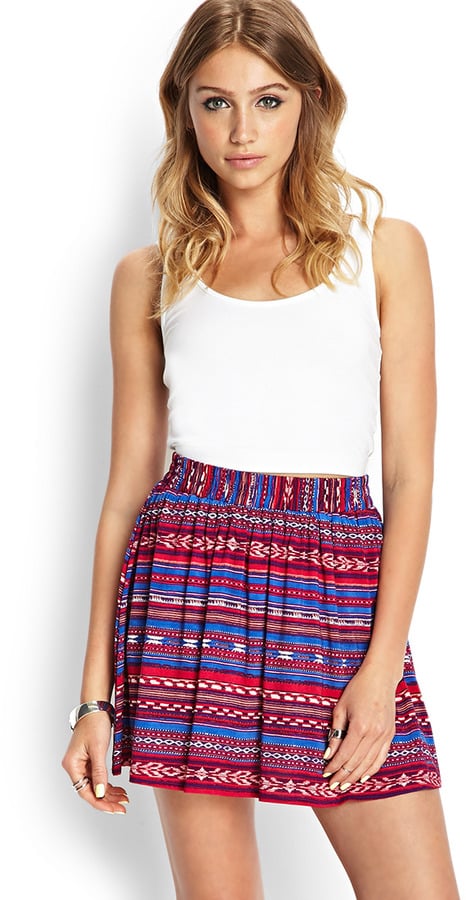 This mini [49] ($12) is made for throwing on over your bikini at the beach or dressing up with wedges and a blouse.
Free People Slip Dress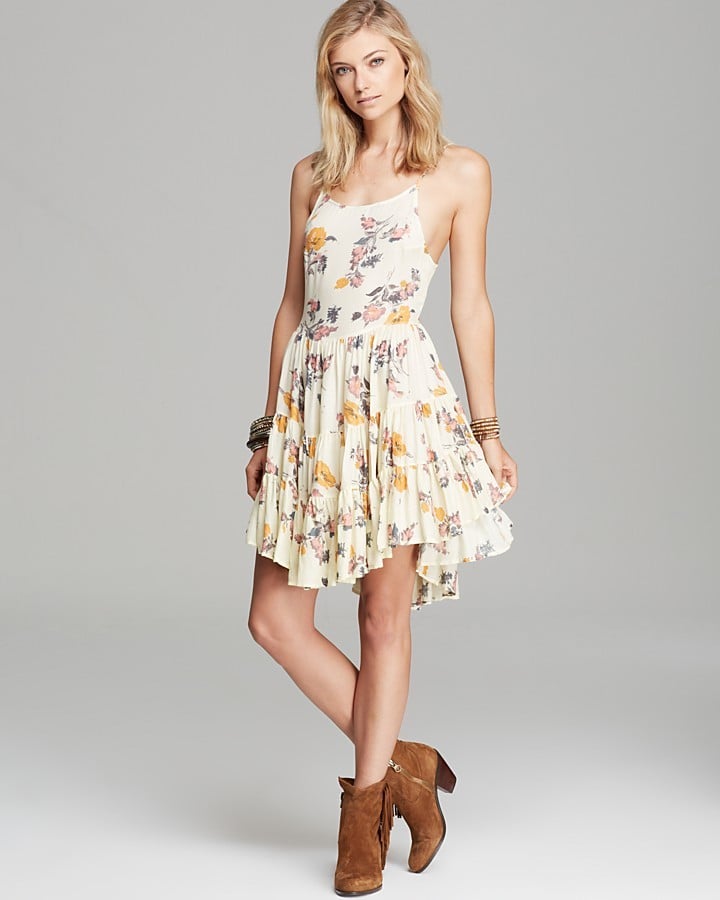 A little print goes a long way — so much so that there's no need to overwhelm this look [50] ($88) with clunky shoes or accessories.
ASOS Cropped Lace Jumpsuit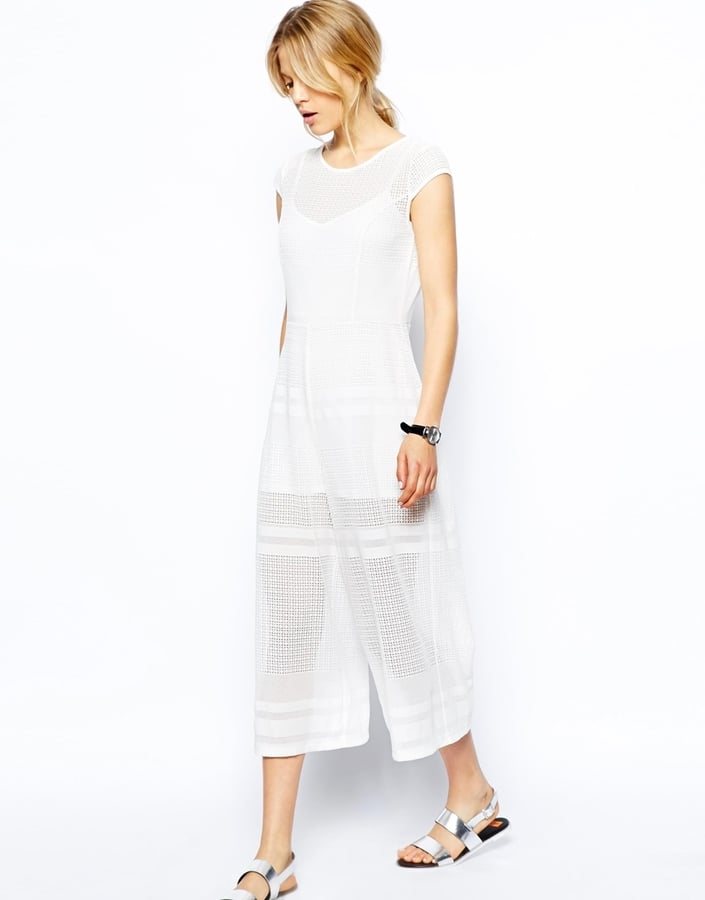 Take the guesswork out of getting dressed with a summery white jumpsuit [51] ($86) that's as functional as it is chic.
Fantas Eyes Sunglasses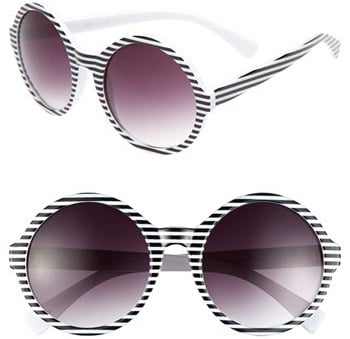 Striped shades [52] ($22)? Très chic!
Forever 21 Pleated Culottes

These culottes [53] ($18) are just as comfortable as your pj's but infinitely cooler.
Roxy Board Shorts
These shorts [54] ($48) do double duty in and out of the water.
Topshop Floral Ruffle Top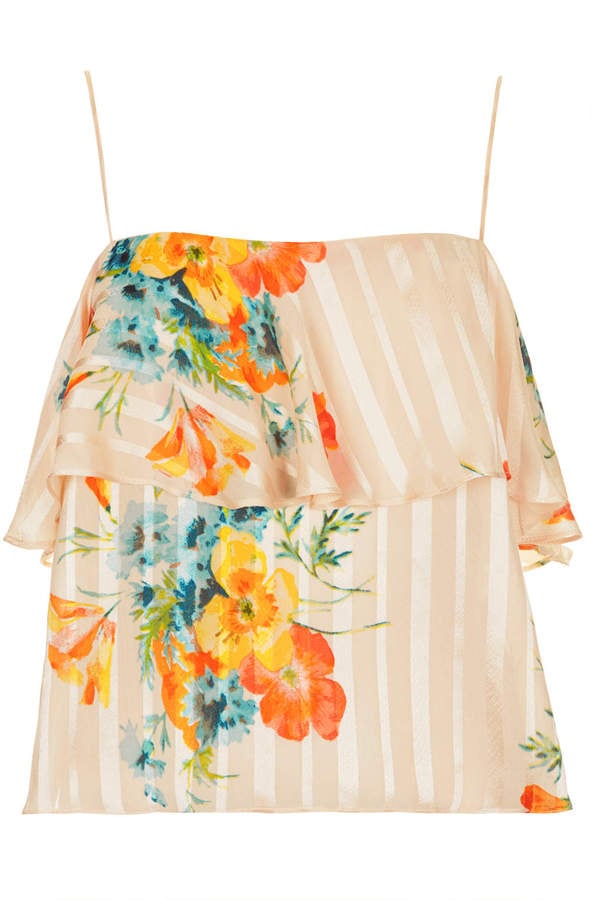 A looser silhouette and floating ruffle detail [55] ($60) means there's room to breathe. Plus, the brilliant print will lighten up your look, whatever the occasion.
Tinley Road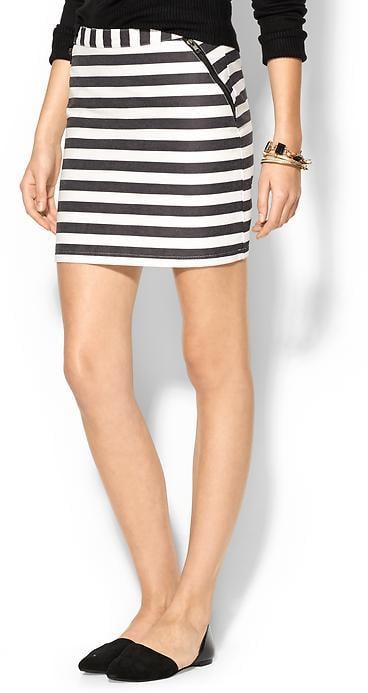 A striped mini [56] ($69) feels instantly seasonal, and you can slip this baby on in literally seconds — then you're out the door.
Forever 21 Off-the-Shoulder Blouse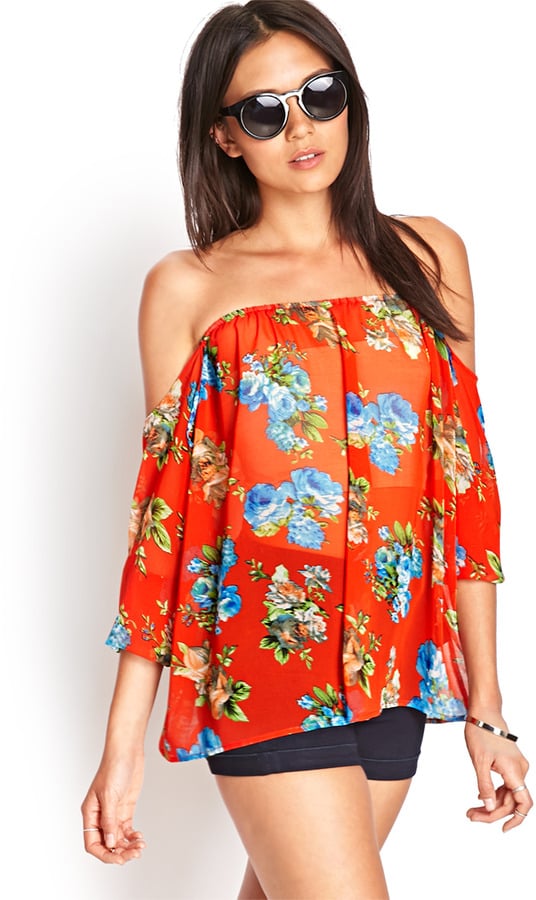 Flowy, lightweight, and semisheer combined to create an instant warm-weather hit [57] ($20).
Dune Jas Metallic Sandals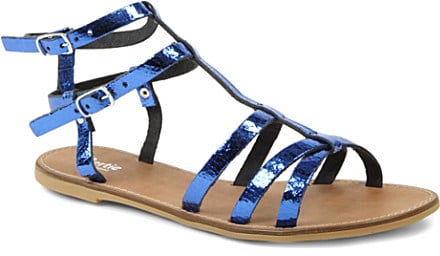 These metallic sandals [58] ($83) add interest but are deceptively easy to pull off.
ASOS Drape Midi
Appear chic and pulled together in this evening-appropriate dress [59] ($86) that's also entirely practical when it comes to the weather.
Zara Fringe T-Shirt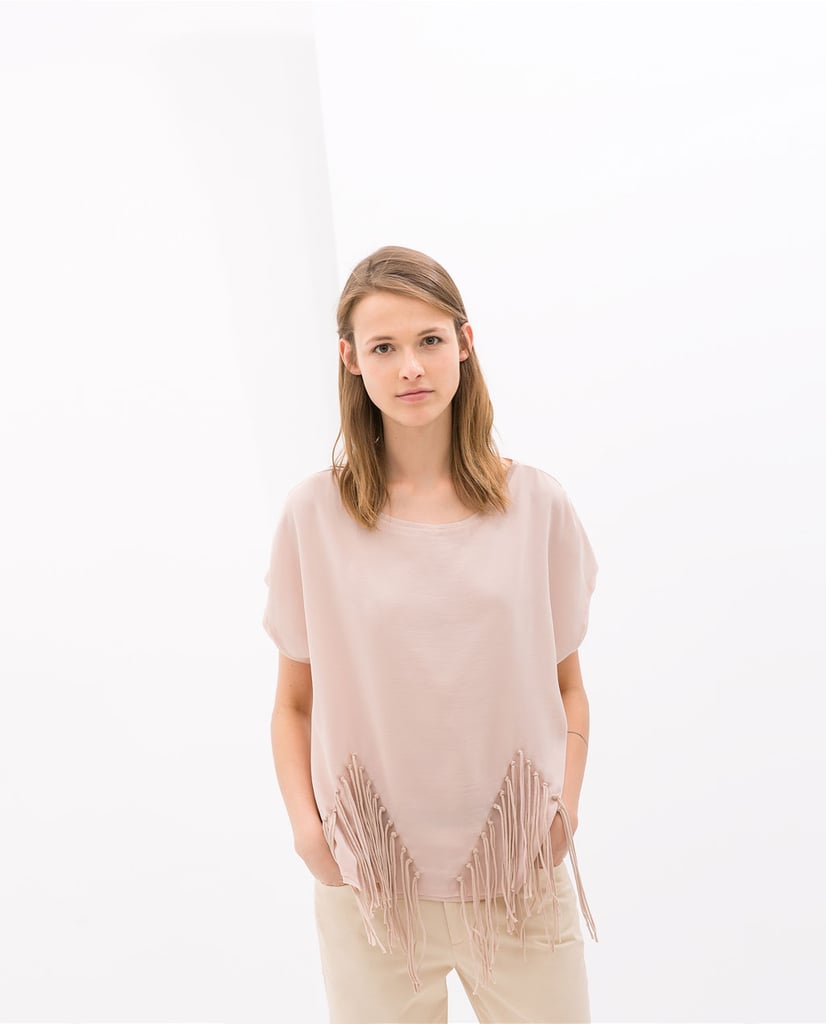 Upgrade your tee game with this fringe-trimmed version [60] ($50).
JLO by Jennifer Lopez Satin Halter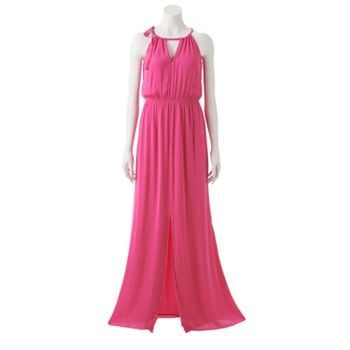 A hot-pink hue does the work or you, so all you have to do is slip this on [61] ($35, originally $70).
ASOS Midi Skirt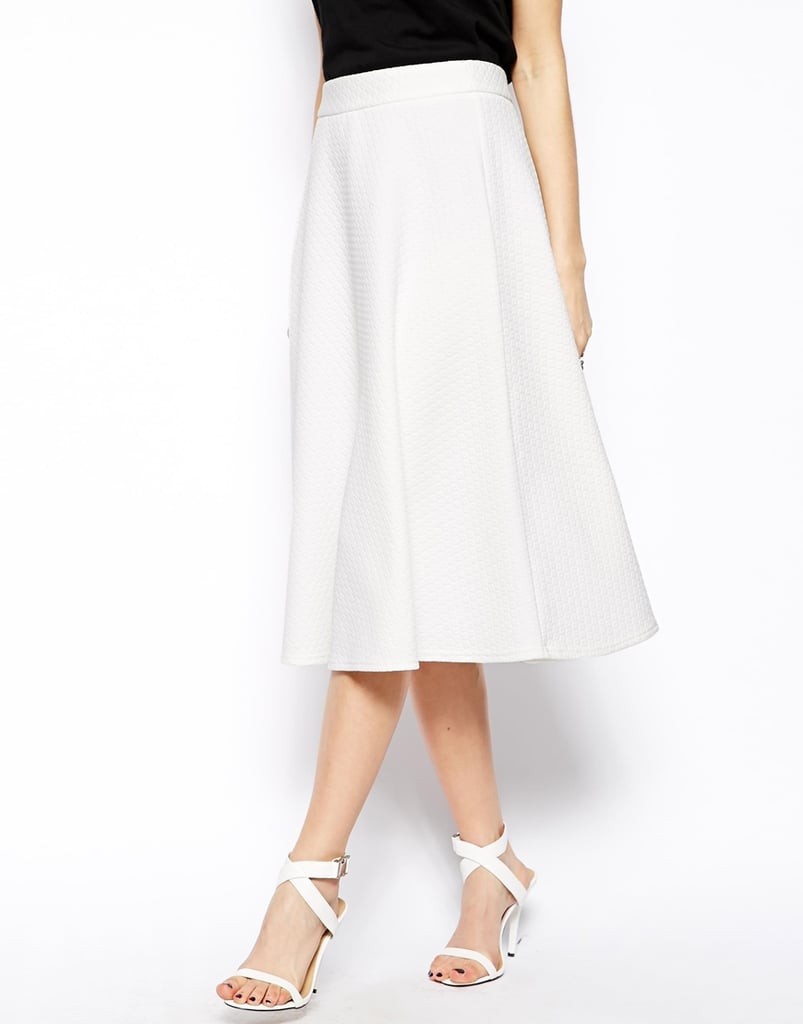 A crisp white midi skirt [62] ($77) goes a long way.
Michael Michael Kors Sophia Sunglasses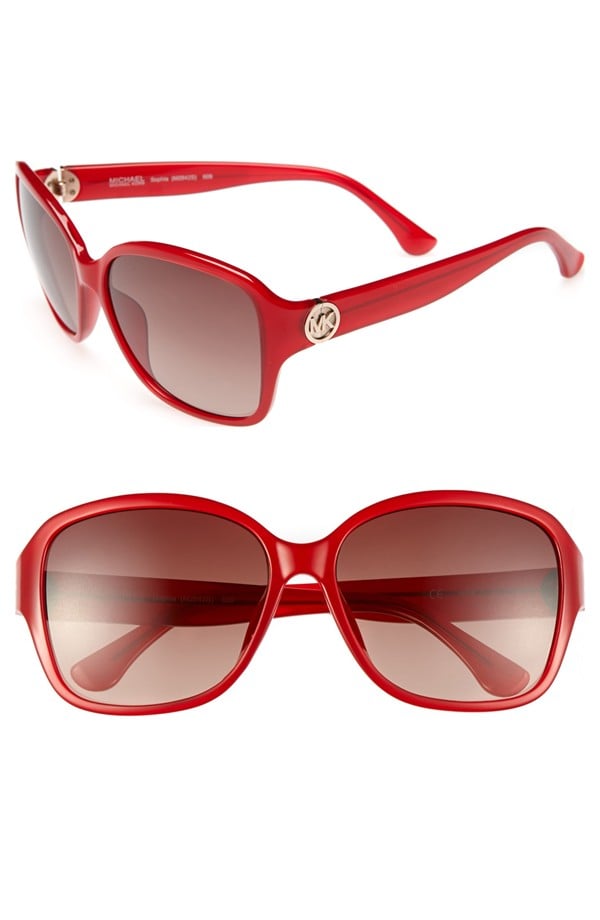 These red-hot shades [63] ($99) will be your style secret weapon.
ASOS Peplum Dress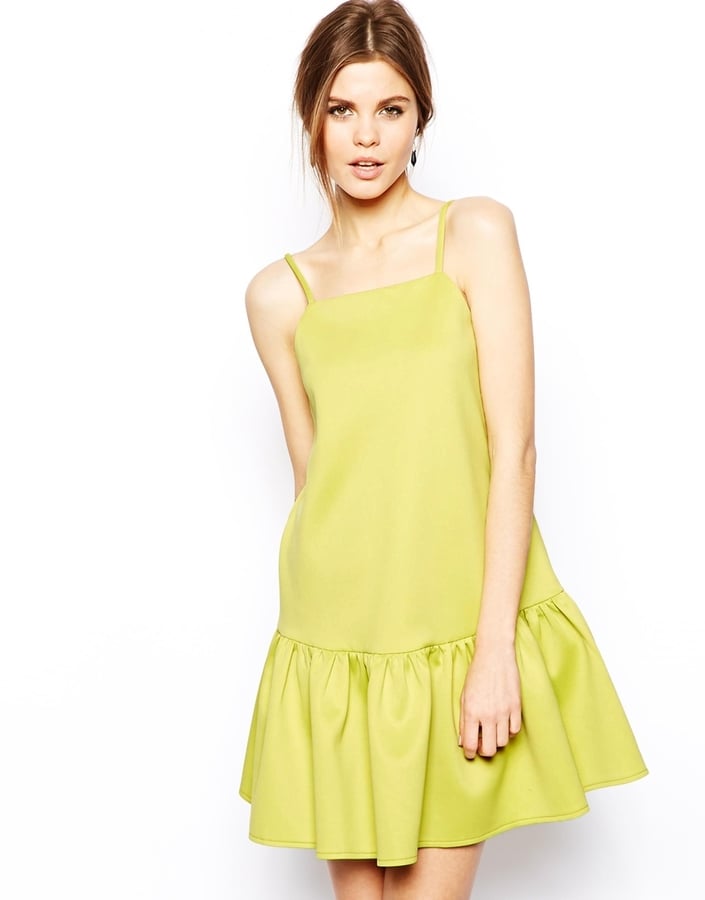 With the eye-catching hue and ultraflattering fit, this peplum-trimmed dress [64] ($73) is a no-brainer.
ASOS Denim Midi Dress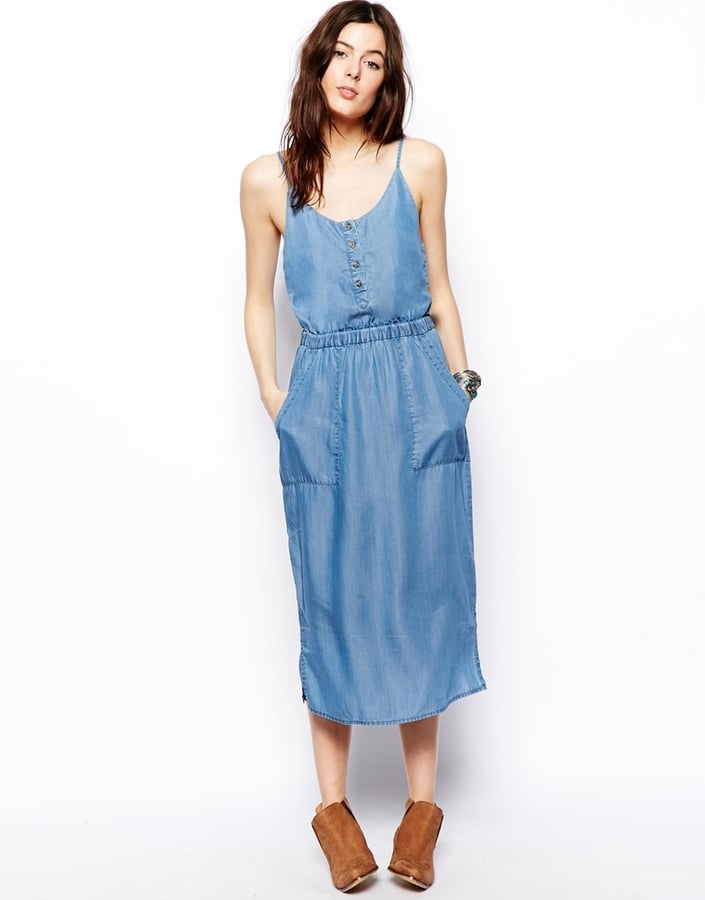 We love the '90s nostalgia of this little denim midi [65] ($77).
DKNY Espadrille Flats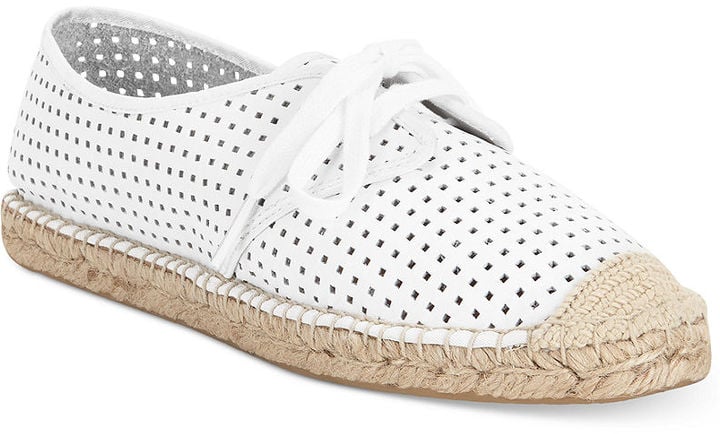 Perforated espadrille sneakers [66] ($81, originally $115)? Yes, please!
Alloy Slit Maxi Skirt
The idea of putting on denim or satin trousers can feel like a daunting task if the mercury's pushing 90, so slip on this breathable maxi skirt [67] ($27) instead.
Sparkle & Fade Strappy Dress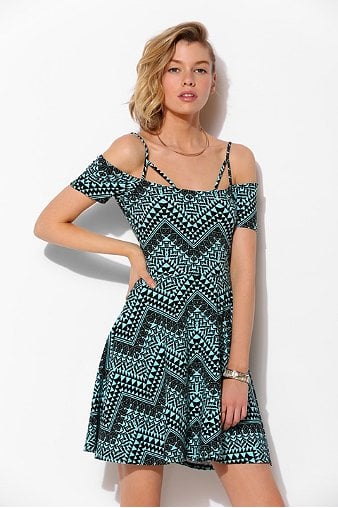 This off-the-shoulder cutout flare mini [68] ($30, originally $49) is intriguing without being overbearing.
Charles by Charles David Lake Sandal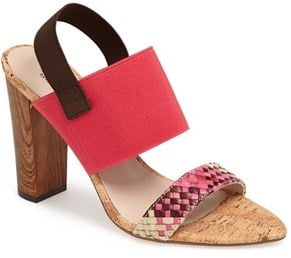 Colorblock sandals [69] ($90) are just as polished as your work pumps, but it's a whole lot comfier.
Forever 21 Tropical-Print Maxi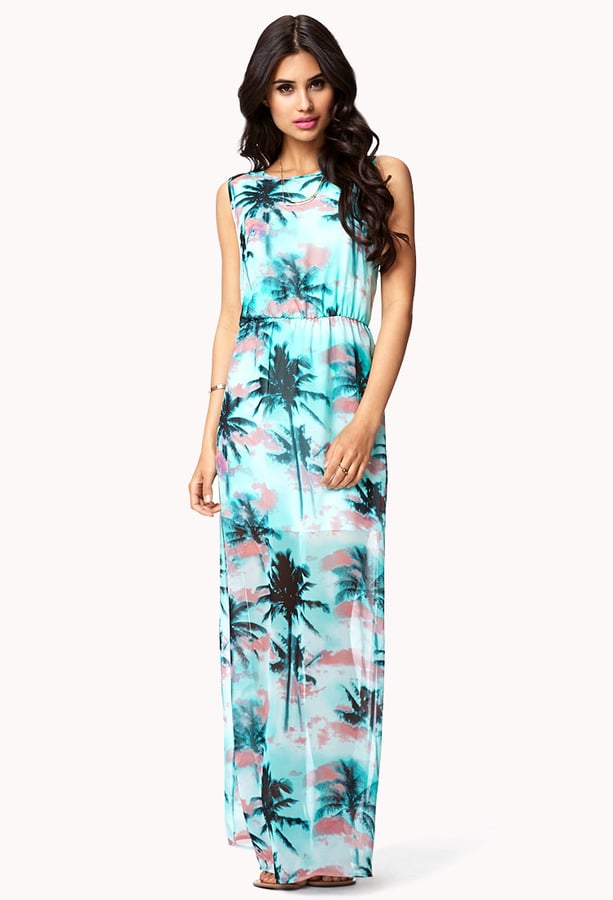 A sheer skirt overlay coupled with a peekaboo back and a tropical print means this dress [70] ($25) will help combat the climbing temperatures and keep you chic at your next outdoor party.
Zara Beaded Top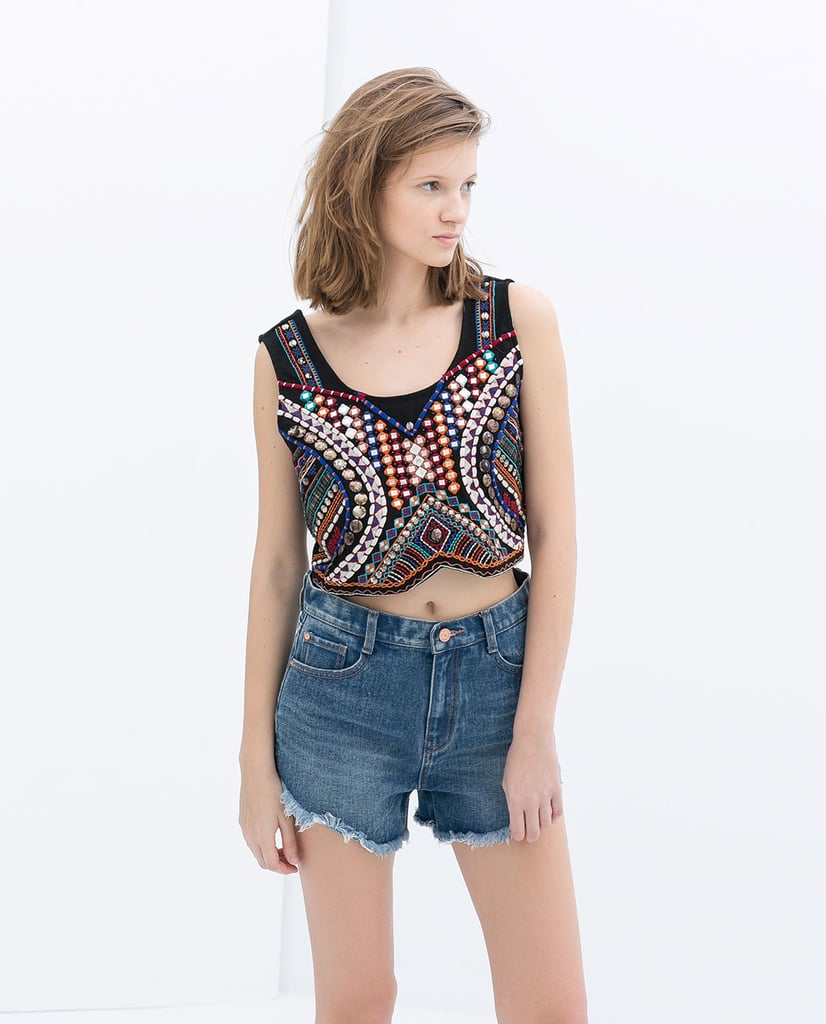 This embellished crop top [71] ($40) can be dressed up with a white maxi skirt or down with gingham track shorts.
ASOS Slip Dress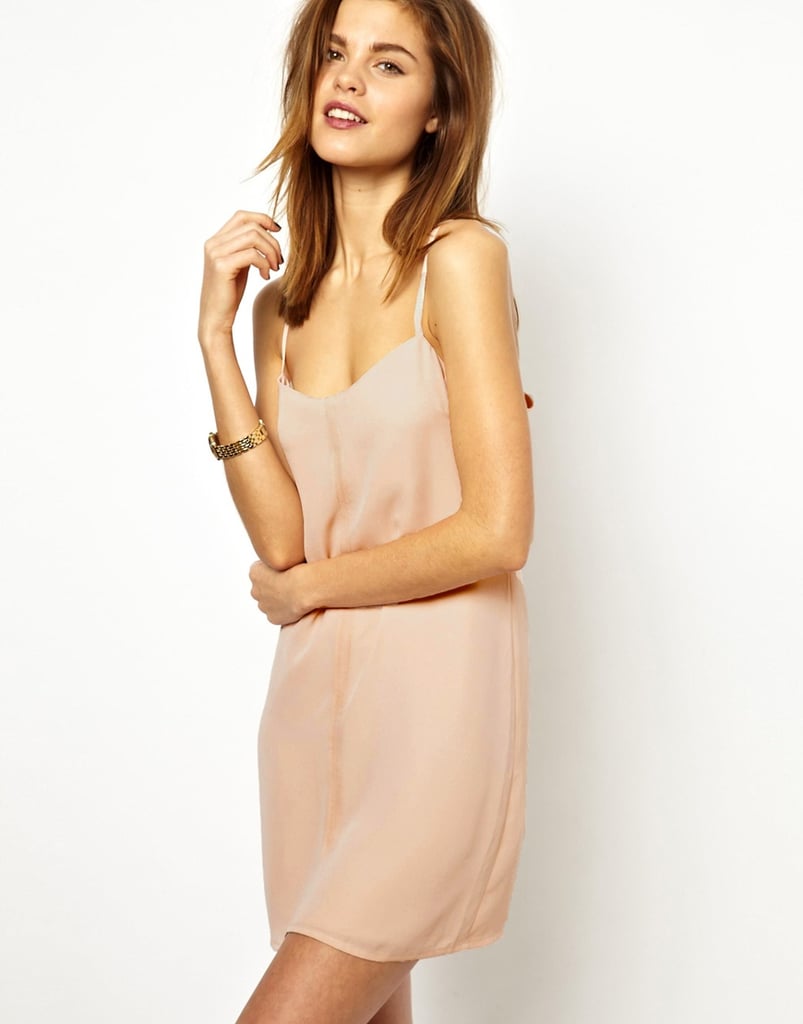 This little slip dress [72] ($42) will keep you cool and cute styled with some dreamy, boho-femme flair.
J.Crew Panama Hat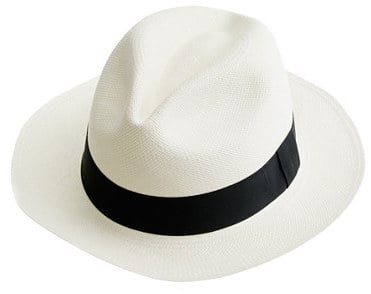 Steal Miranda Kerr [73]'s styling trick, and add a Panama hat [74] ($58) to any of your looks for a street-styled edge (and shade from the sun).
Lumiere Collections Draped Skirt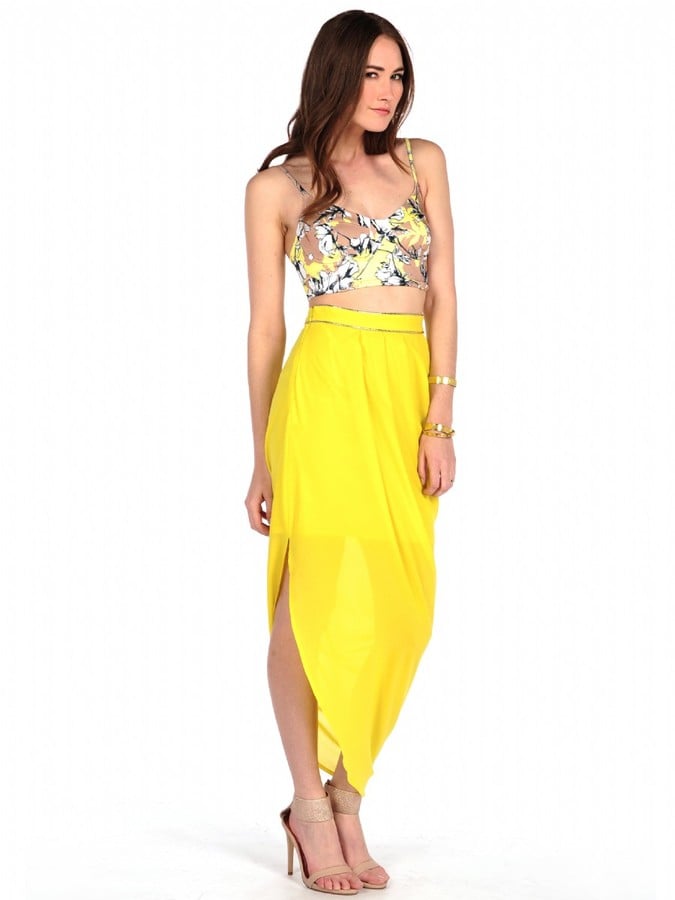 The slits on this draped skirt [75] ($74) are subtle enough to get away with at work.
Mink Pink Pop-Print Bodysuit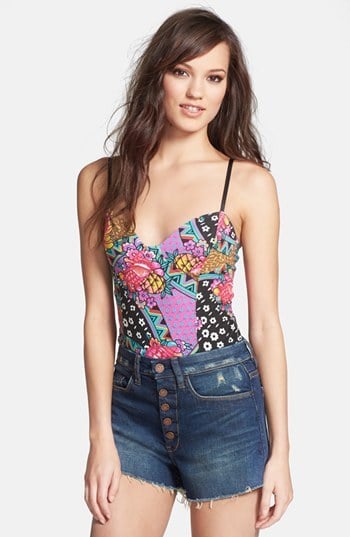 A statement printed bodysuit [76] ($29, originally $58) is the kind of thing you can throw on under your maxi skirt: it stays in place all day and looks just as pretty as any Summer blouse.
Raga Embroidered Shorts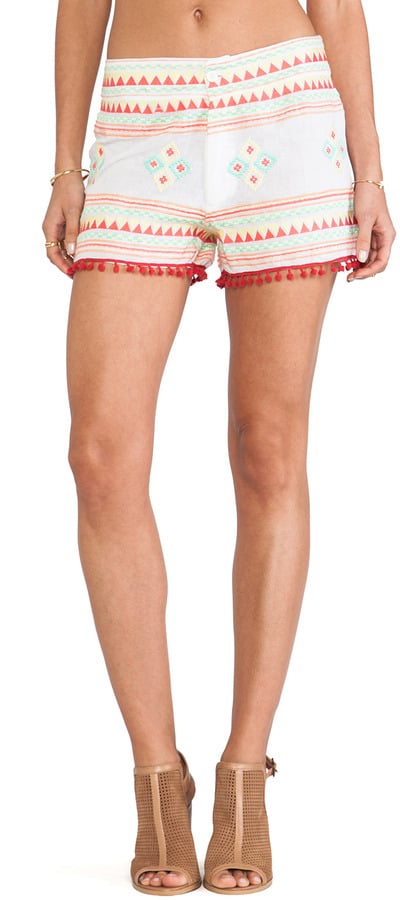 Breezy embroidered shorts [77] ($96) are cute and functional when hot weather strikes.
Tommy Bahama Aliso Sandals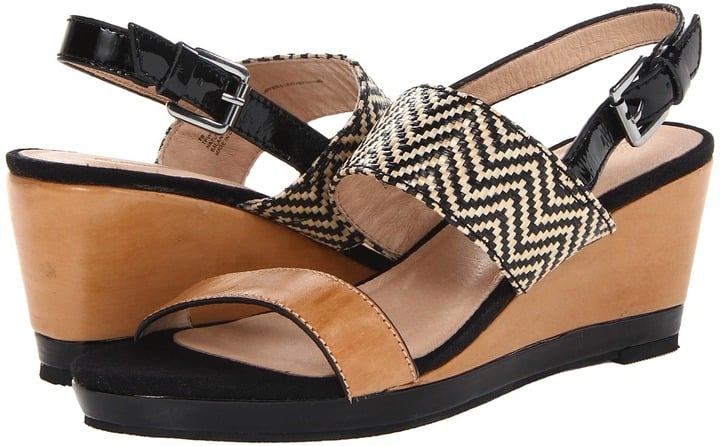 Appear as stylish as you hope to be — even when you can't stand the thought of wearing heels — with these comfy wedges [78] ($72, originally $158).
Leith T-Shirt Dress
What's better than a tee and jeans? A t-shirt dress [79] ($42), of course!
ASTR Ruffle Hem Camisole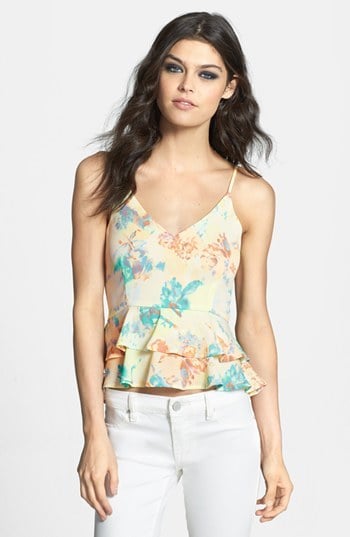 This flowy, feminine tank [80] ($46) could easily make any pair of shorts night-out appropriate.
H&M Sunglasses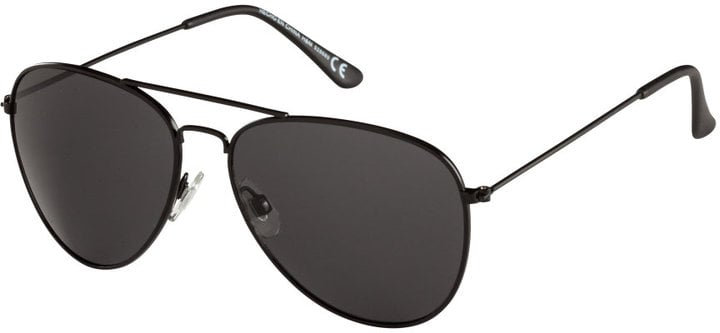 Aviators [81] ($8) are the unofficial style of the Summer.
London Times Colorblock Maxi

You'll find minimum effort and maximum glamour in one easy piece [82] ($89) that you can slip on with flat sandals or style up with heels for a cocktail party.
Nasty Gal Flame Dress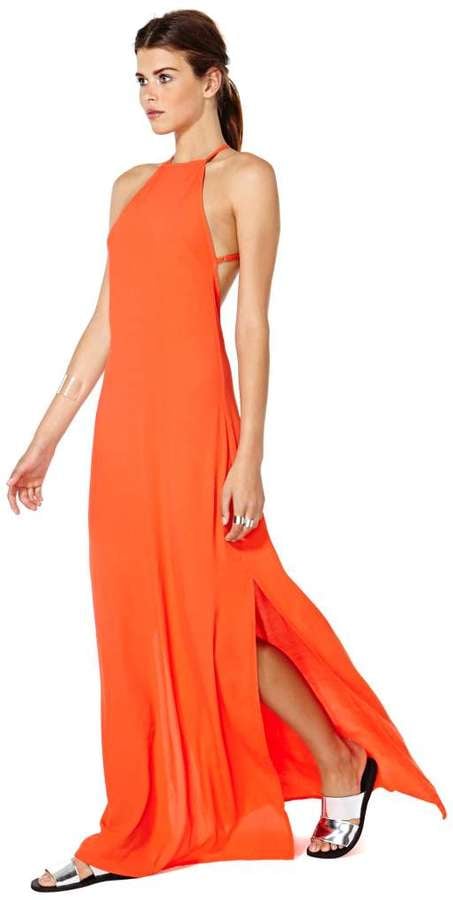 This backless maxi [83] ($68) has "date night" written all over it.
Nine West Love Bites Sandals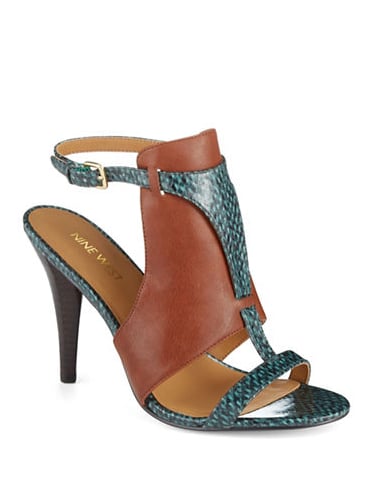 Put some pep in your step with these cocktail-worthy sandals [84] ($89).
Lilly Pulitzer Seersucker Shorts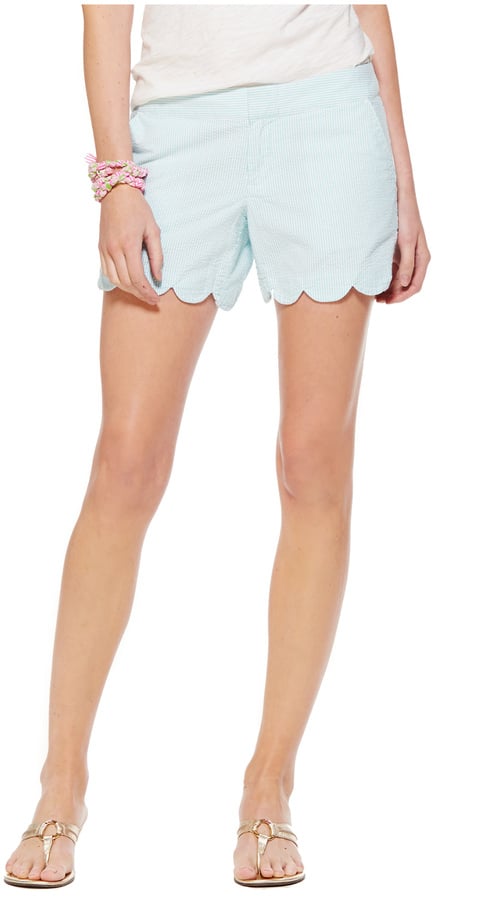 Upgrade your cutoffs with a seersucker pair [85] ($74) that still lets your stems breathe and looks a whole lot sweeter.
Pim + Larkin Garden Dress

With pretty peplum and a feminine bloom print, this dress [86] ($25, originally $89) makes it look like you've put in a lot more effort than you probably have.
Rachel Roy Flag Shredded Tee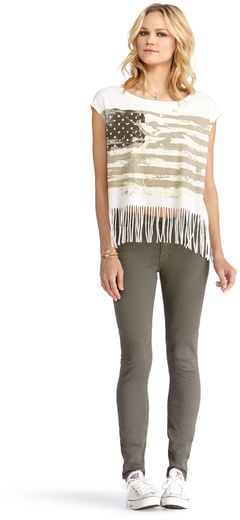 Get in on Summer's Americana-themed dressing with a no-muss, no-fuss fringe tee [87] ($49).
ASOS Skater Dress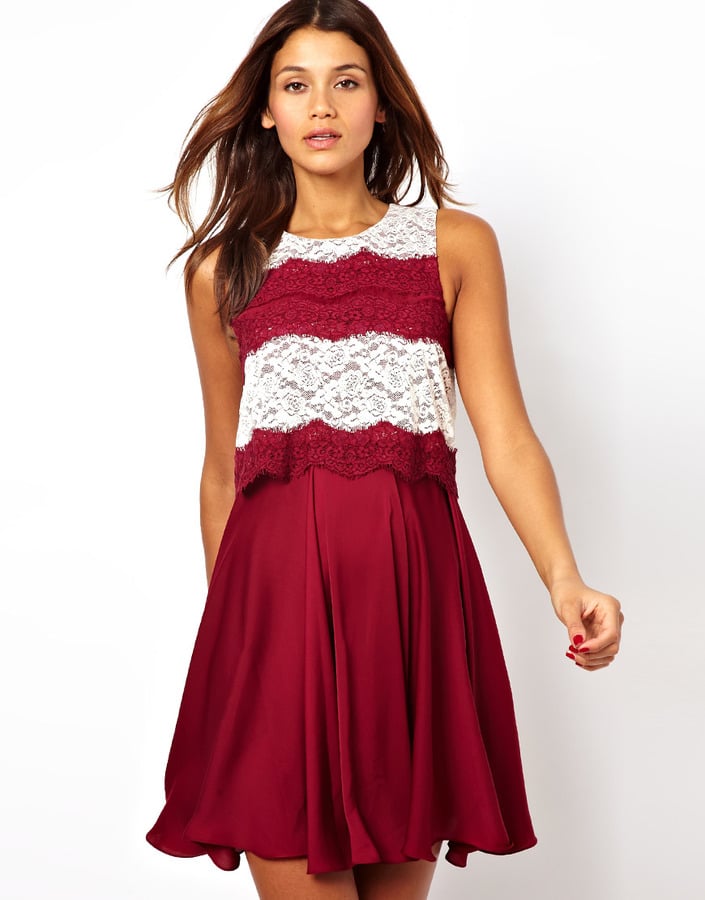 Style up a look that's only figuratively hot with this lacy twofer [88] ($39, originally $124).
Twelfth Street by Cynthia Vincent Pansy Dress

This may be an easy silhouette [89] ($86, originally $228) to slip on, but it certainly doesn't skimp on print.
American Eagle Outfitters Banded Sandals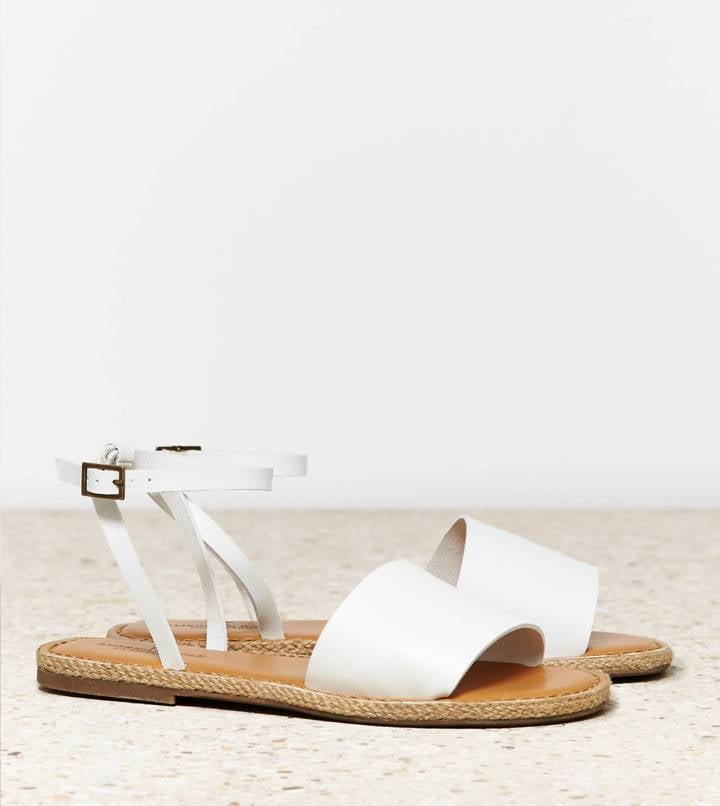 Wear these ankle-strap sandals [90] ($30) with skirts, shorts, dresses, and beyond.
ASOS Midi Skirt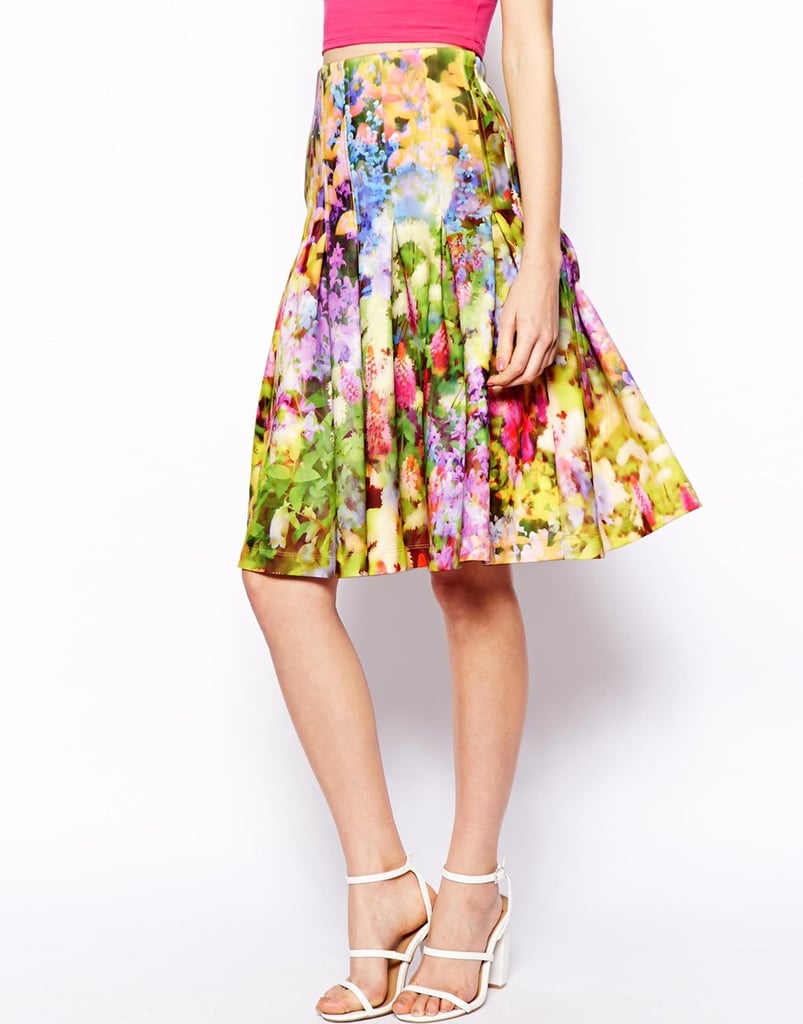 You'll be ready for a garden party with this pleated floral skirt [91] ($96).
Rag & Bone Striped Tee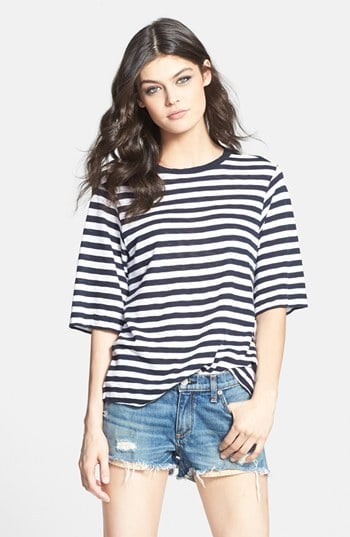 We've never met a stripe we didn't like, including this boxy all-American tee [92] ($80).
Dorothy Perkins Scallop Lace Tee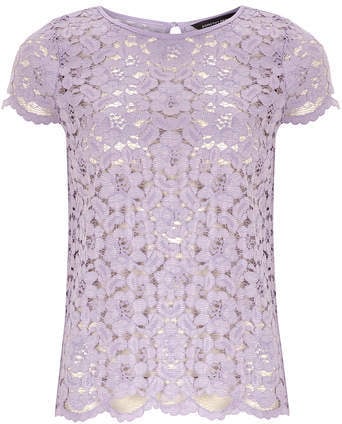 A top like this [93] ($29) is as breathable as it is pretty — win, win.
Nasty Gal Wrap Blouse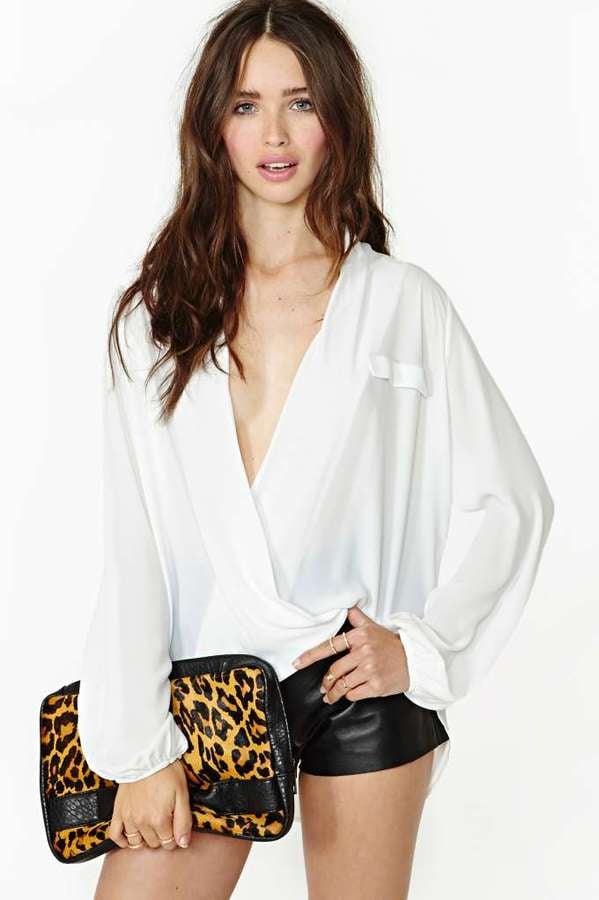 Style this plunging wrap blouse [94] ($38) with slouchy shorts and statement sandals.
Nasty Gal Check Two-Piece Dress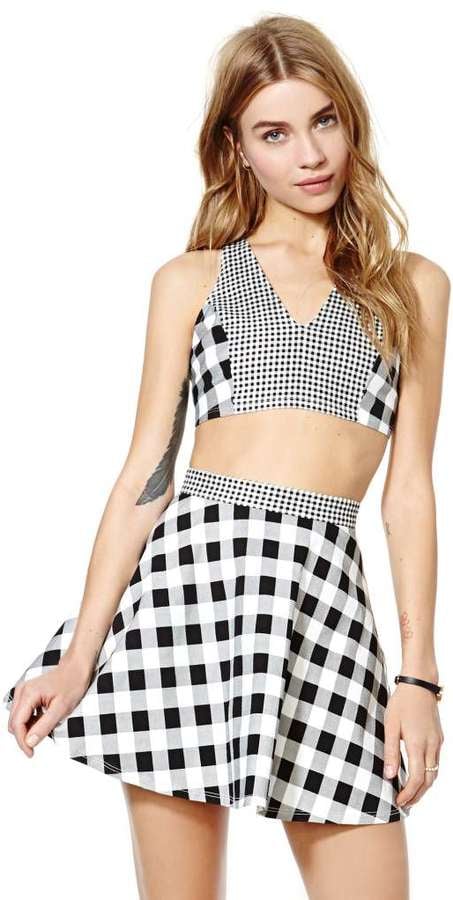 Flaunt your fitness dedication with this ab-baring mini [95] ($78).
JFK Sandals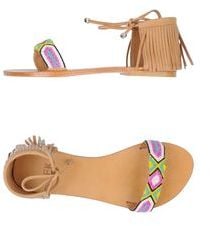 Channel your inner bohemian princess with these beaded and fringe sandals [96] ($98, originally $123).
Gap Boyfriend Roll-Up Shorts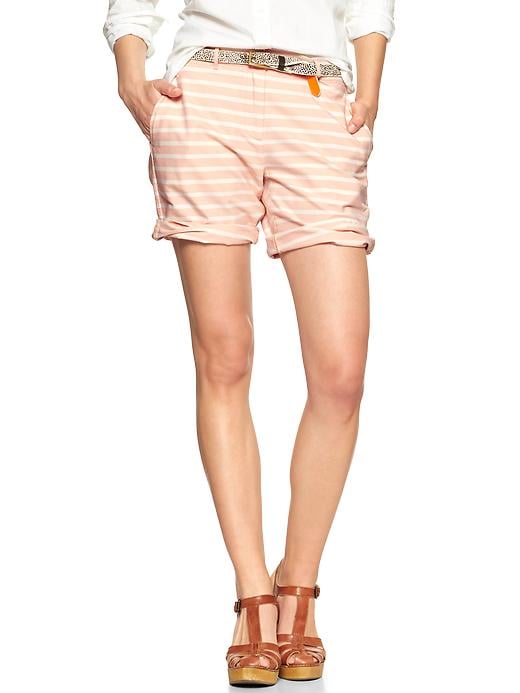 The perfect Summer shorts [97] ($27, originally $45) — need we say more?
Wayf Wrap Front Camisole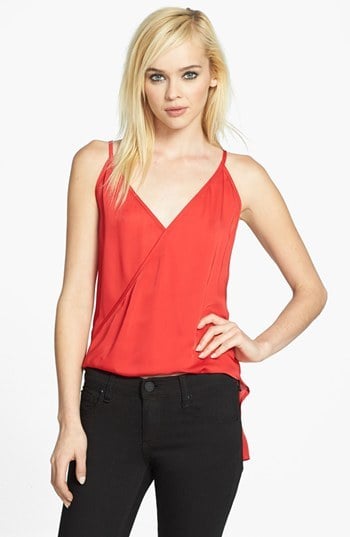 Let freedom ring in a fiery front-wrap camisole [98] ($40).
MM Couture Track Shorts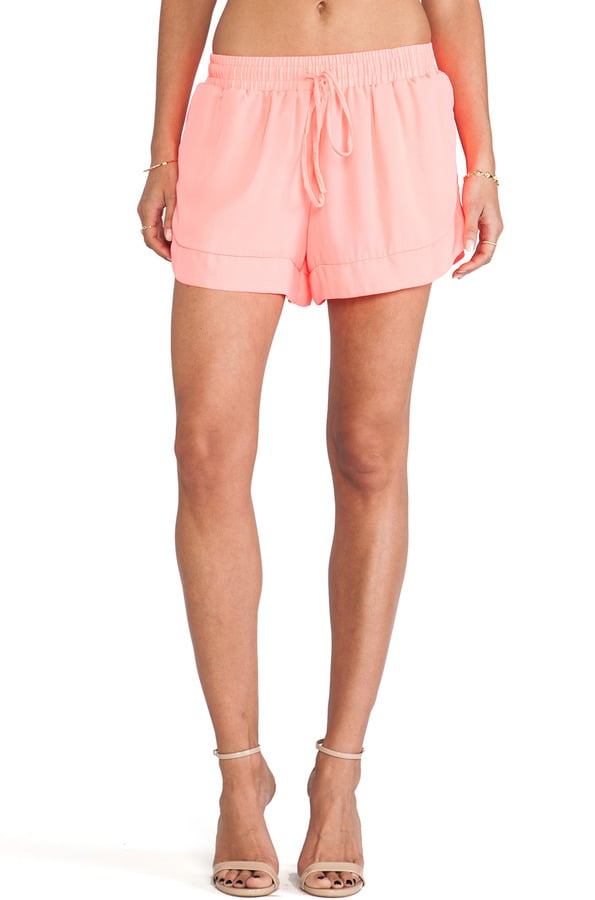 Nail the sporty-chic trend with cooling sherbet track shorts [99] ($58).
Zara Leather Sandal With Buckle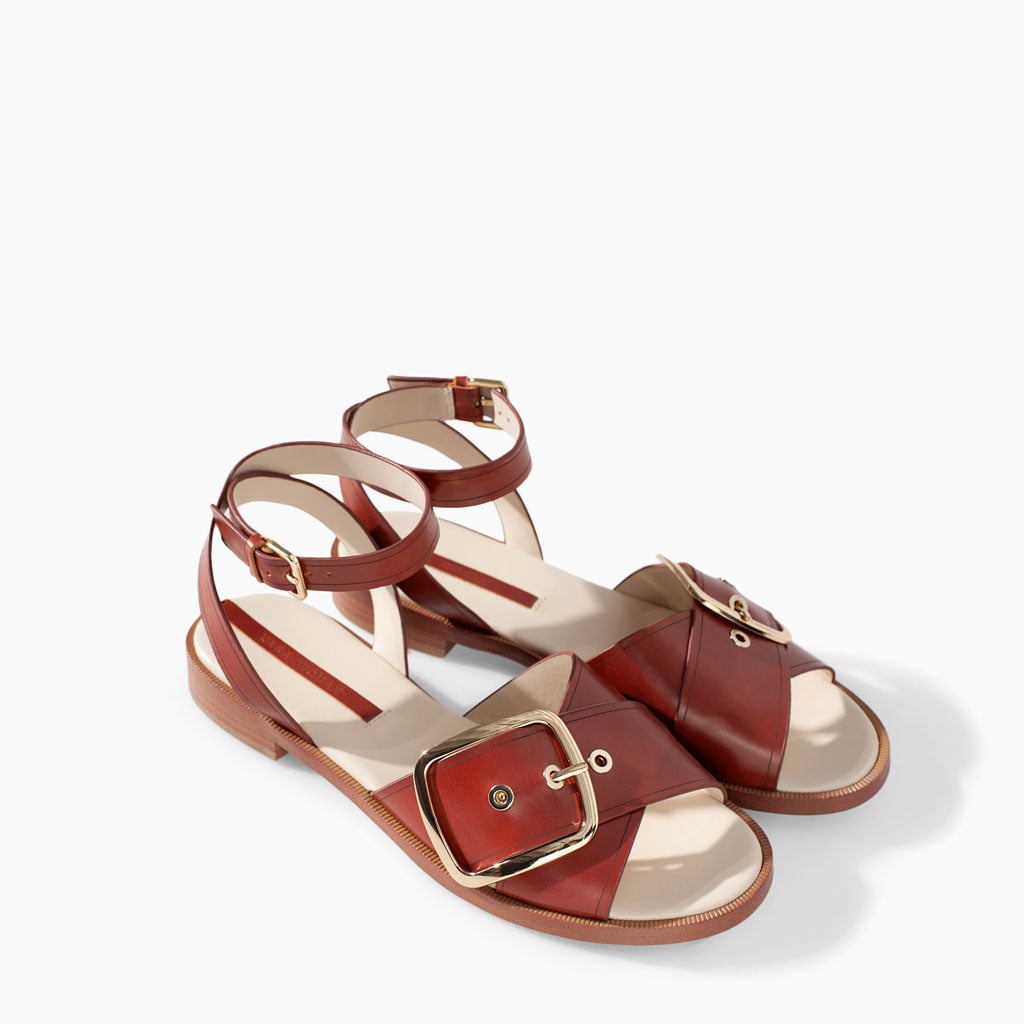 Remember how much you loved Salt Water sandals when you were little? Score the grown-up version here [100] ($100).
Merona Striped Shirtdress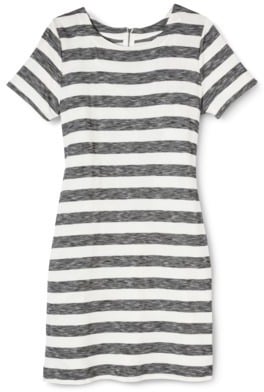 Do you think Kate Middleton would approve of this dress [101]?